When it comes to short hairstyles, definitely one of the best ones ever created is the pixie cut. Yet it might surprise you that although this particular kind of look has one name, there are countless ways to wear it.
Whether you're someone who currently has a pixie haircut or you're thinking about getting one the next time that you go to see your stylist, you're about to see how to rock one cut a myriad of different ways. Oh, and look super gorgeous while doing it.
1. Classic Halle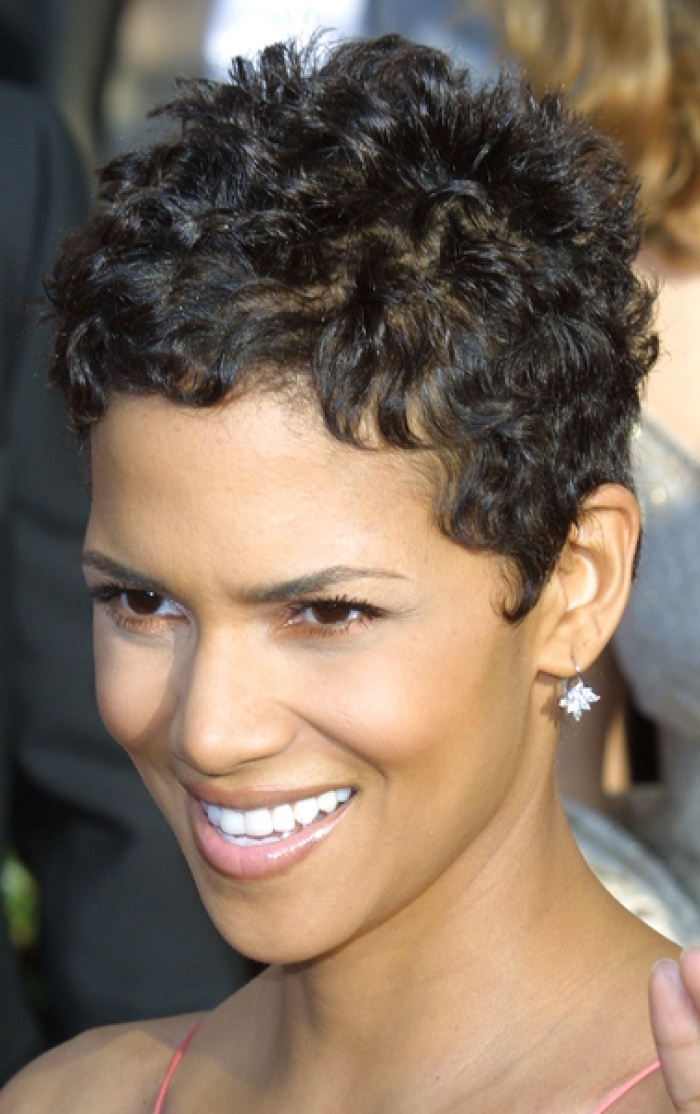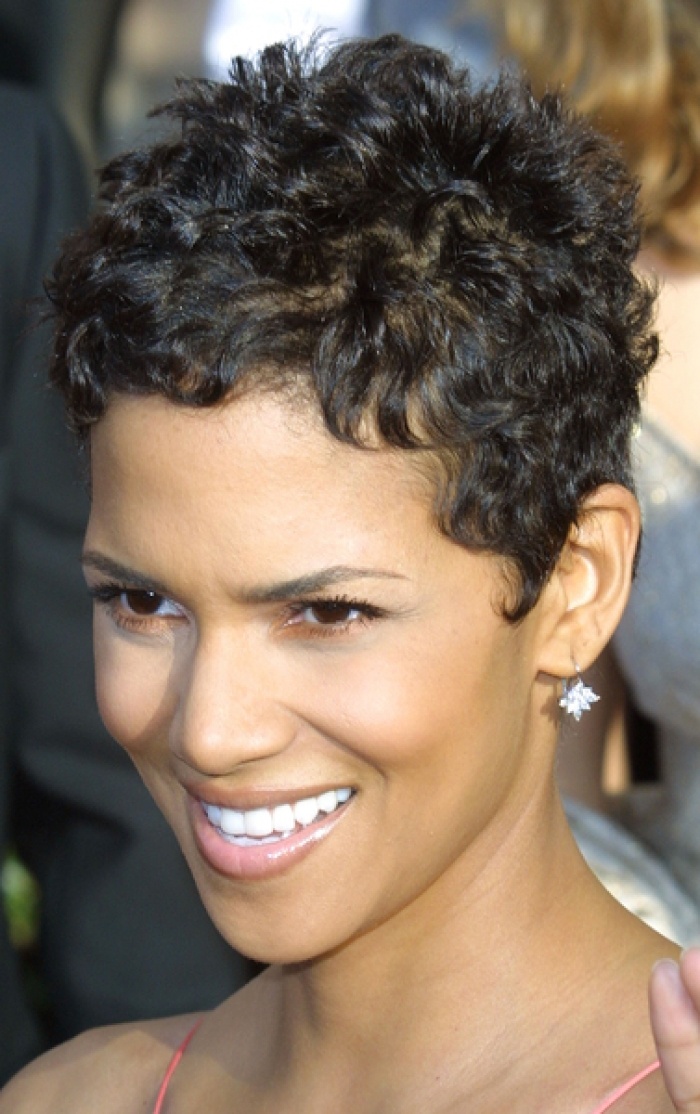 If we were to attribute one celebrity for putting the pixie cut on the map, hands down, it would have to be Halle Berry. (Thank you, Ms. Berry. You still look stunning with it!)
2. Asymmetrical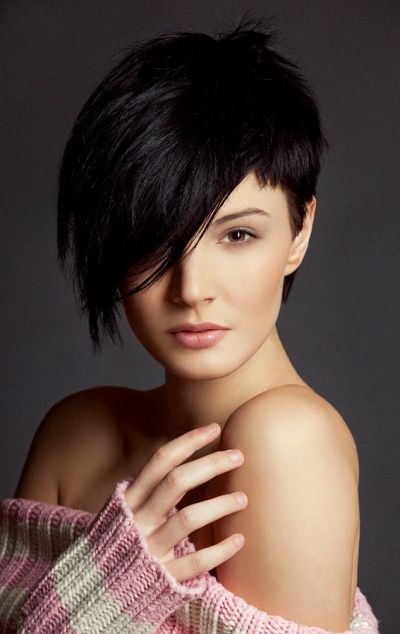 Wanna still keep some of the length of your hair? You can always go with an asymmetrical pixie like this one.
3. Bright red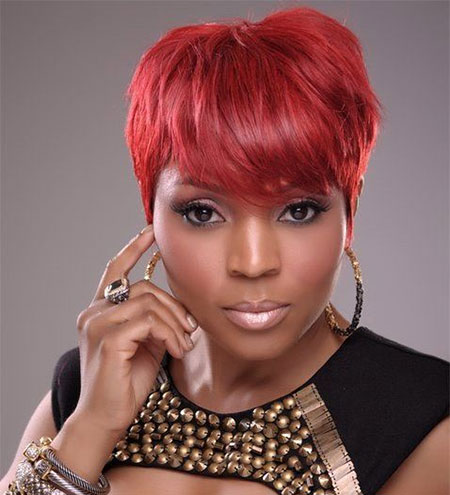 One of the most powerful ways to make a haircut stand out is to choose a bold color. All variations of red are in the hair fashion magazines right now, with bright red being a frontrunner.
4. Front flip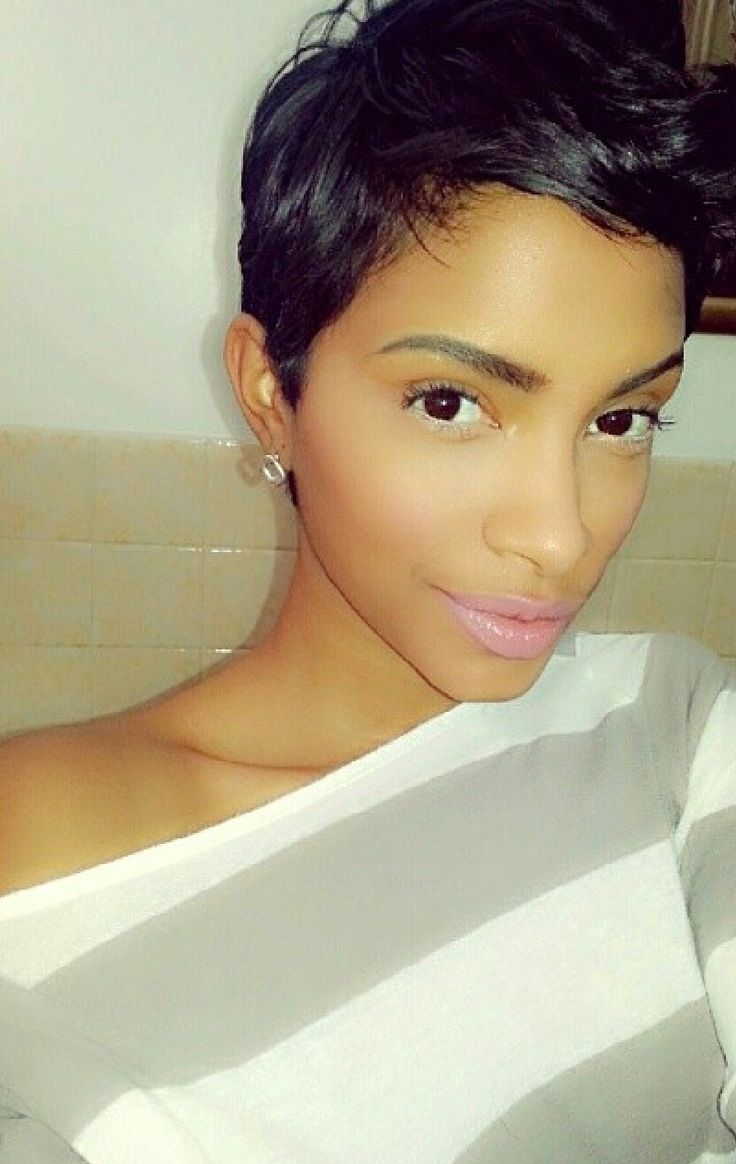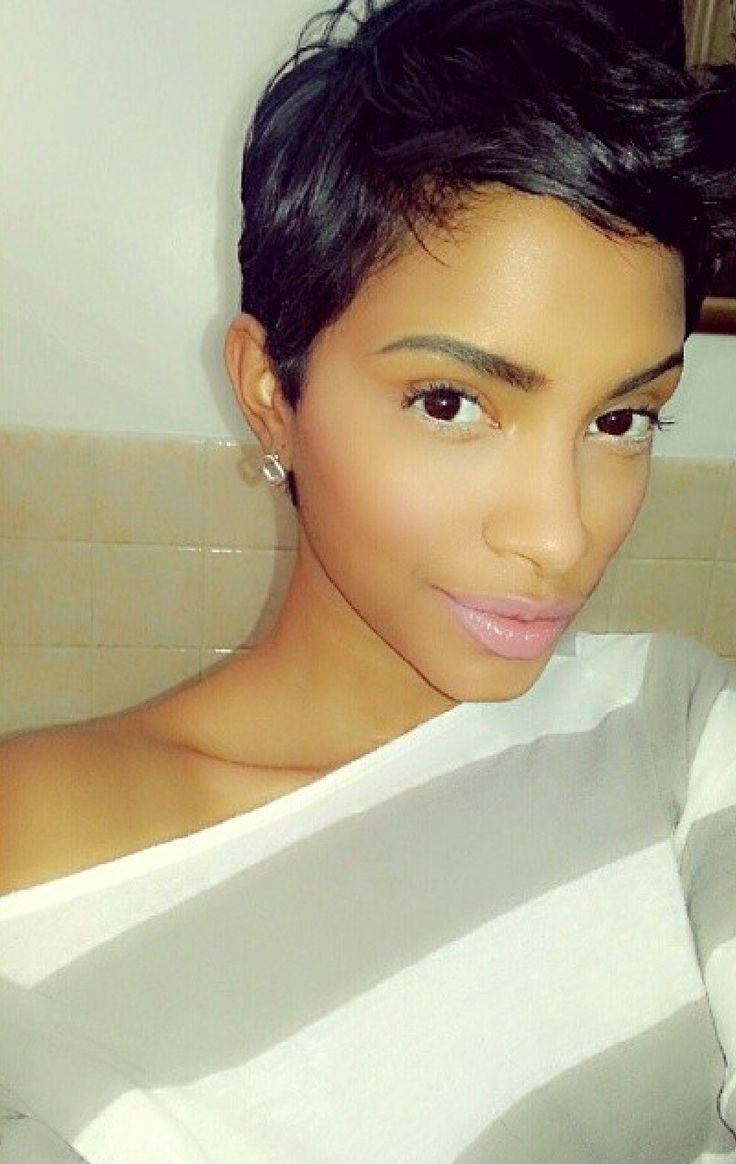 If you look closely to her style, you'll see that the very front is flipped up. If your pixie has some length in the front, this is one of the numerous ways that you can style it.
5. Super short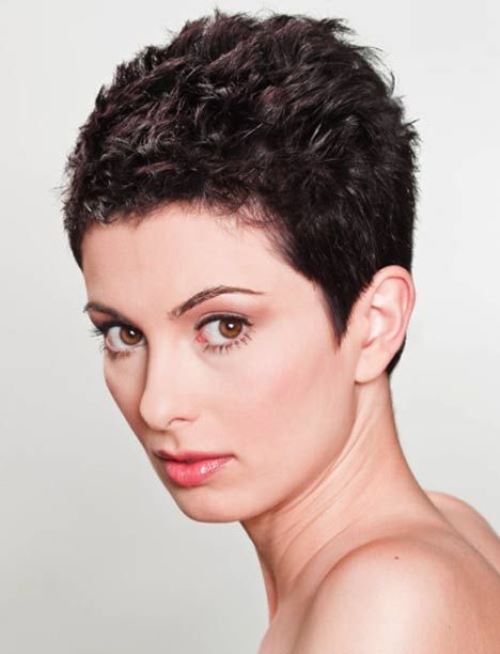 Do you have naturally curly hair and you're looking for a no-nonsense way to style it? You can get your stylist to flipper cut your tresses into a pixie similar to this one.
6. Long layered bangs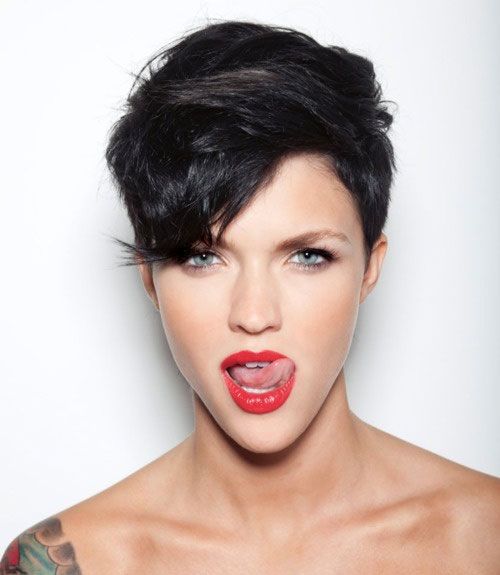 This is basically what your "flip pixie" would look like if it were combed forward. It's sexy either way, that's for sure.
7. Sleek and modern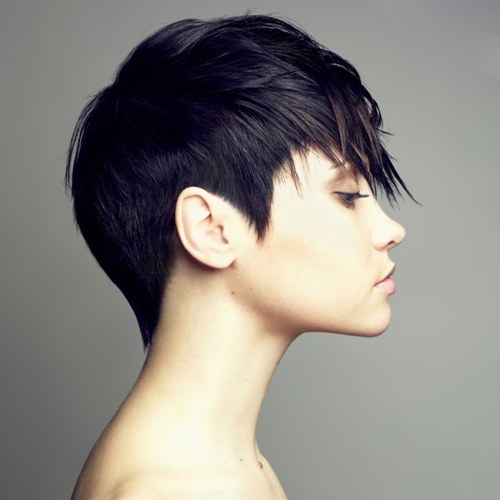 If you have really think hair, maybe go with this kind of pixie cut. Thanks to the razor cut in the bangs area, it's both sleek and modern at the same time.
8. Super long layers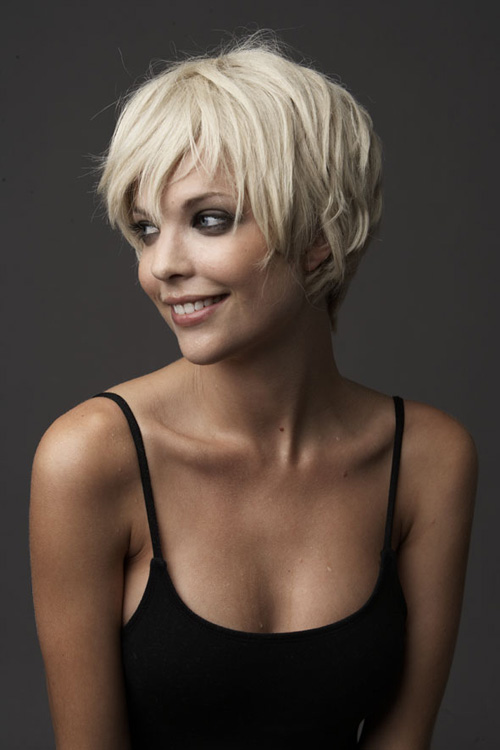 What's so cute about this particular pixie is it looks like a pixie that is growing into a bob or a bob that is making its transitioning into a pixie. It's so fun and free either way.
9. 'Front feather'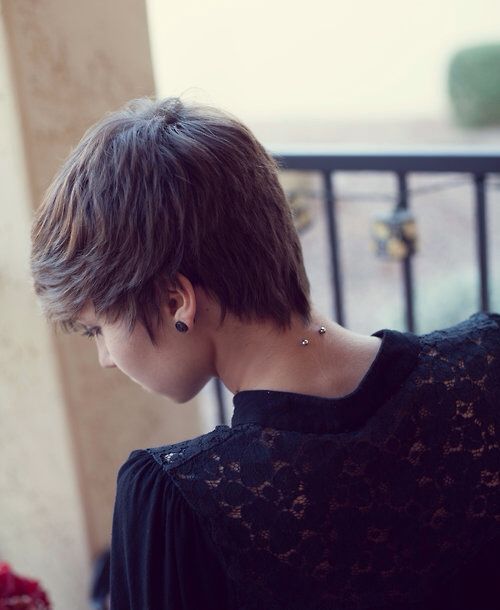 This is definitely one of those kinds of haircuts that you don't want to attempt at home. It requires a skillful stylist to make your hair look like it has feathers.
10. Longer sides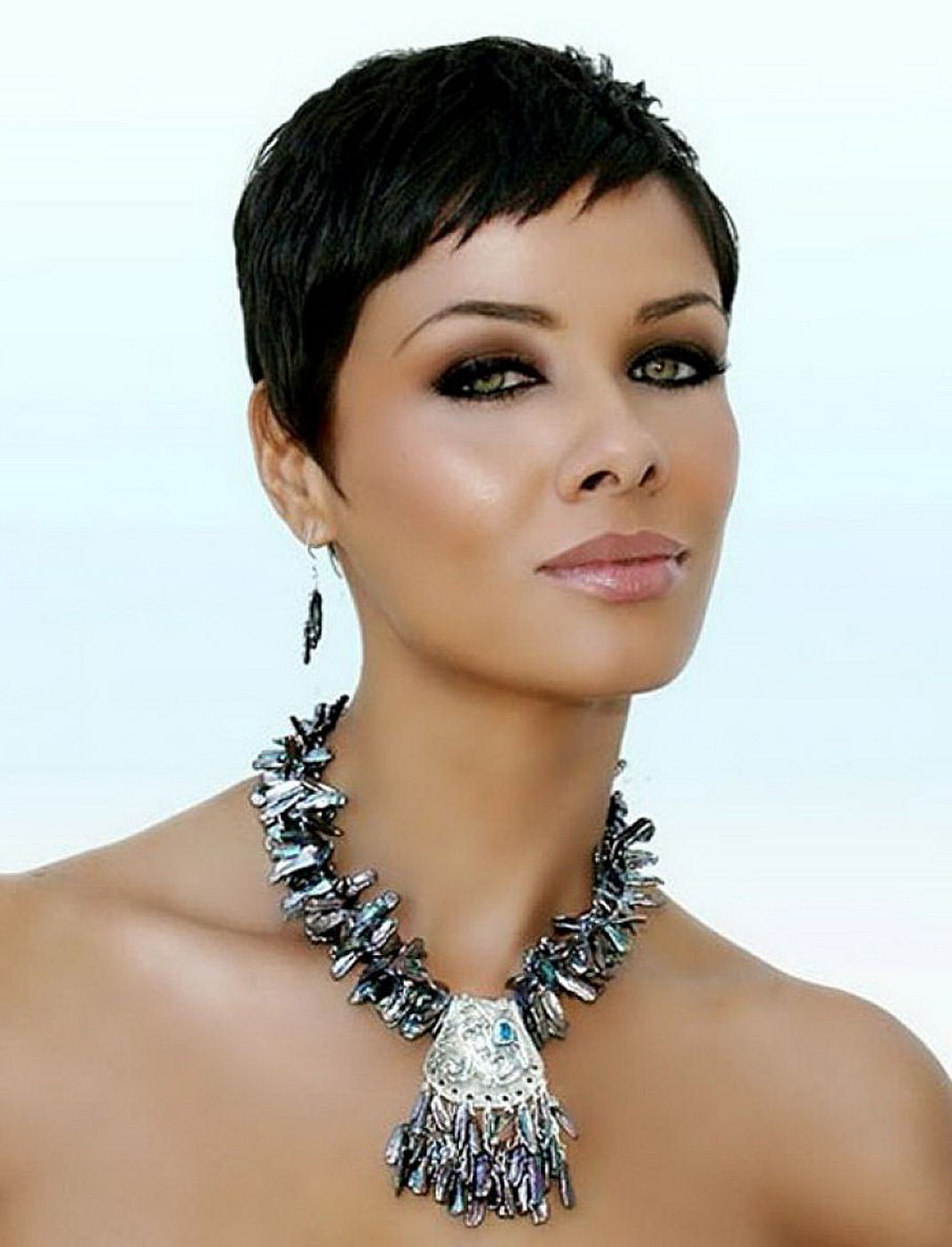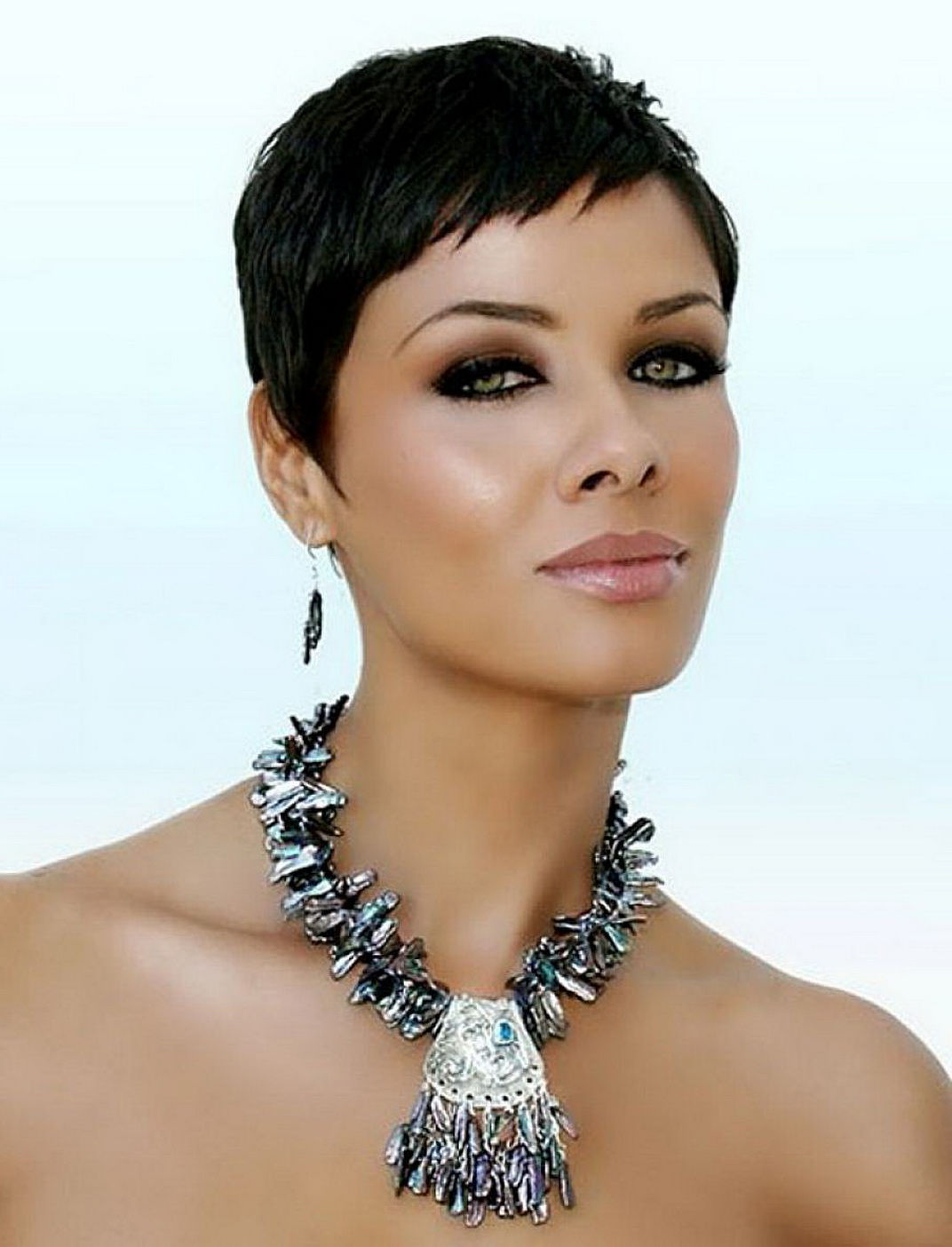 One very simple thing that you can do to make your pixie appear more dramatic is to let the sides of your hair grow out. Just a bit.
11. Shaved on the sides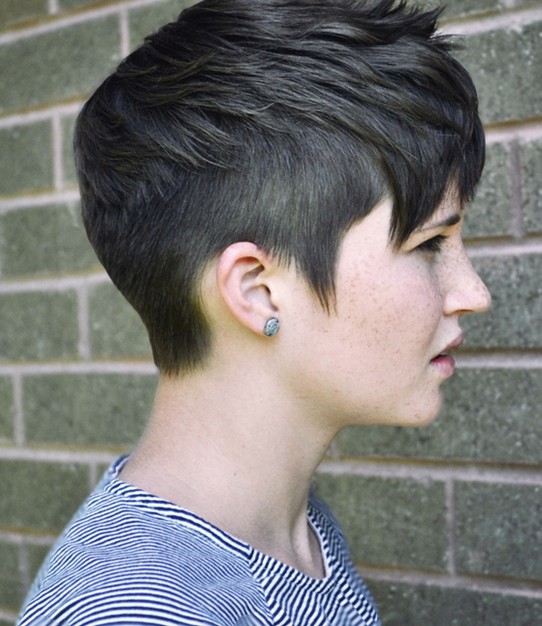 This is basically a Mohawk pixie that's combed forward. It's fun because your hair going forward or backwards will drastically change the look.
12. Heavy bangs
A super lovely pixie. It's also another good look for thick hair. Heavy bangs are one of the best parts about it. (We think.)
13. Touches of lavender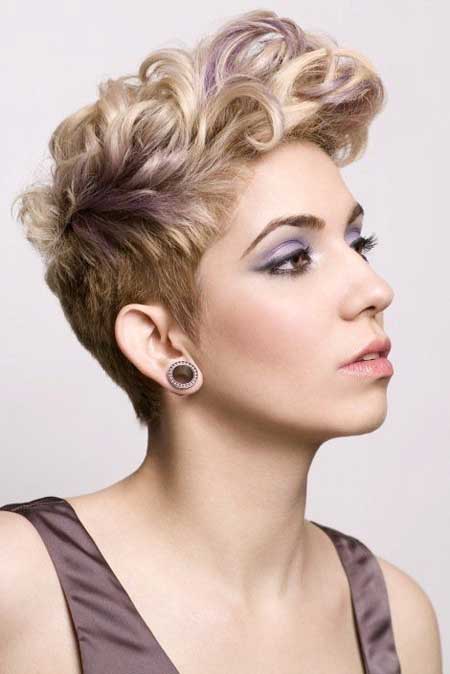 Do you already love the pixie cut that you have but you're just a little bored? Put down the scissors and simply add a bit of color instead. Lavender is pretty big right now and you can go with either semi-permanent or permanent.
14. Curls up top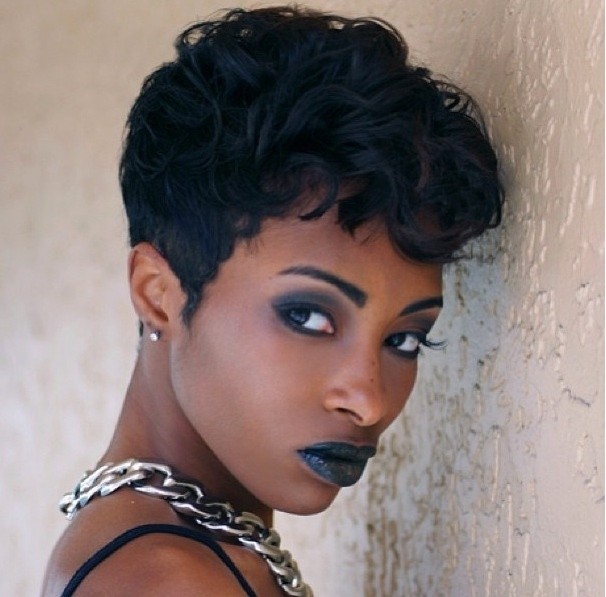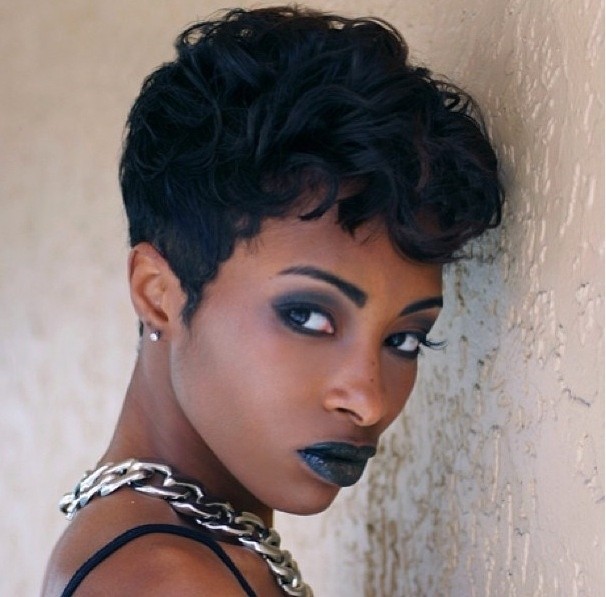 You're always going to look sexy if your pixie cut has enough volume up to that you can add a few rows of curls to it.
15. Choppy layers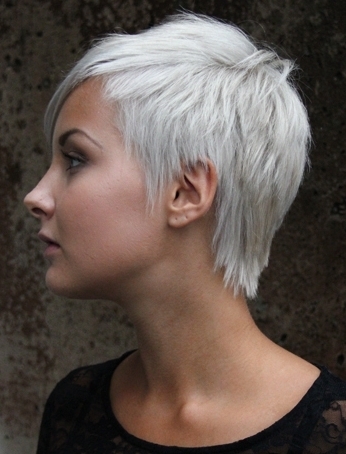 Which do you like more about this particular kind of pixie? The choppy layers or the striking color. Yeah, we're trying to figure out what we like more about it too.
16. Layered and tapered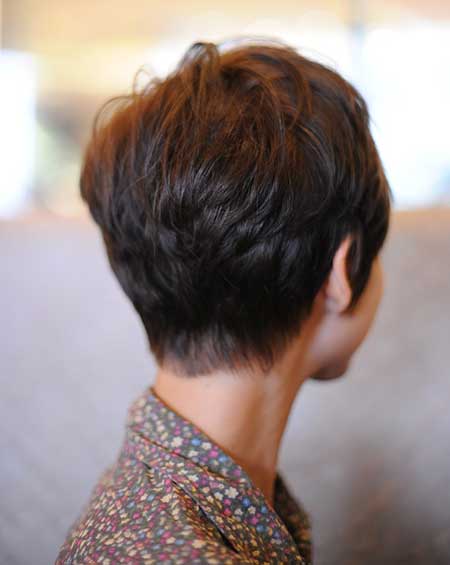 Something to remember about having a short hairstyle like a pixie cut is it's not just the front and sides that you should be concerned with. You also need to think about how you want the back to look too. This is one really pretty way to complete a pixie cut.
17. Totally natural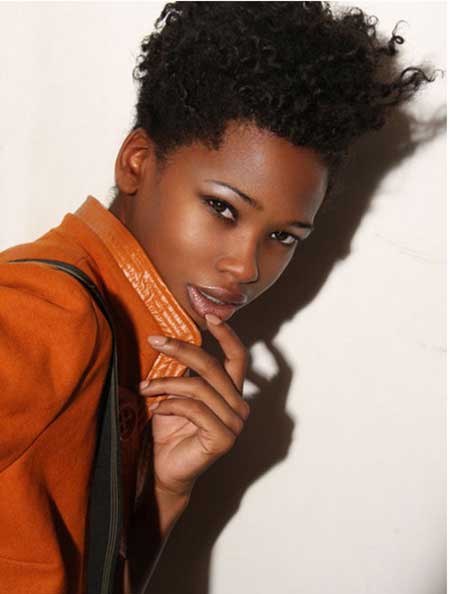 Who said that just because your hair is natural that you can't wear a pixie cut? Whoever it was, they were obviously wrong. Very wrong.
18. Curly and blonde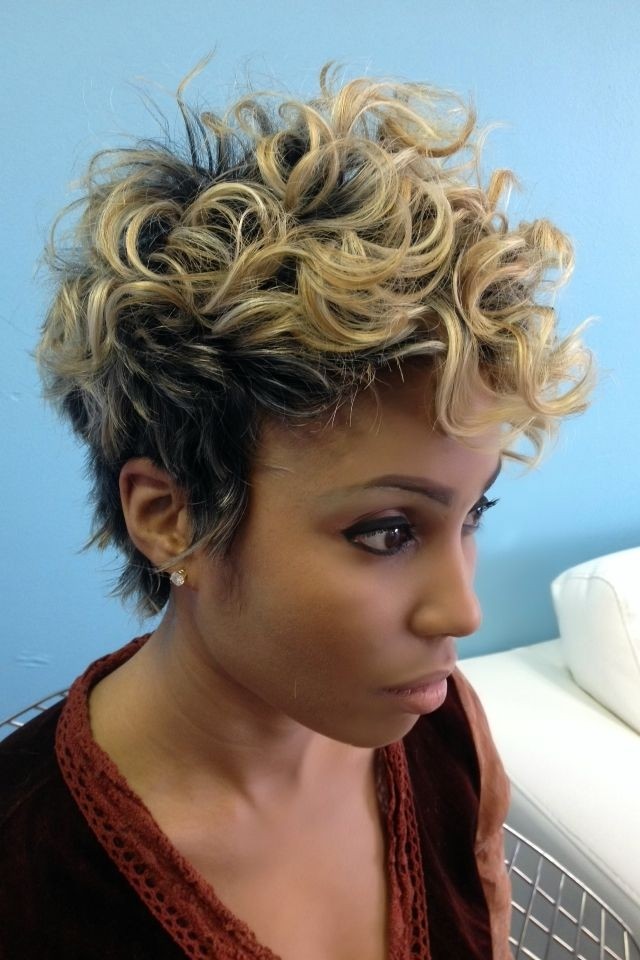 Do you have naturally curly hair? Here's how you can make a pixie cut work for you. Add some blonde to it if you're planning on wearing it during the summer season. It'll be perfect for the beach.
19. 'Unisex' pixie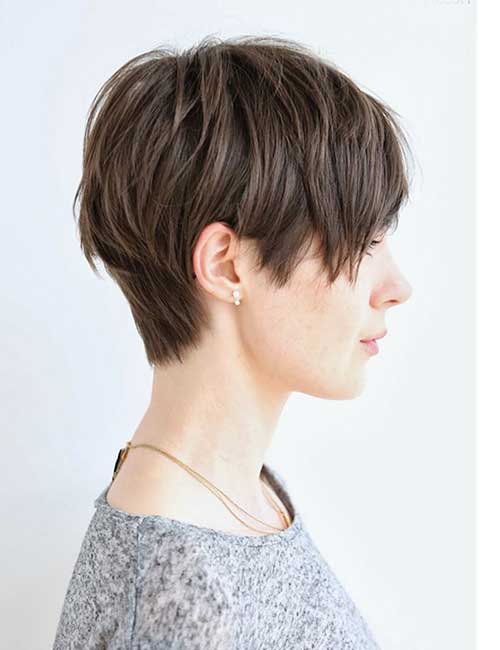 A man or a woman, a boy or a girl, would look so good in this pixie cut. So, if you're not the most "girlie chick" in the world, this might be the one that's perfect or you.
20. Wild and modern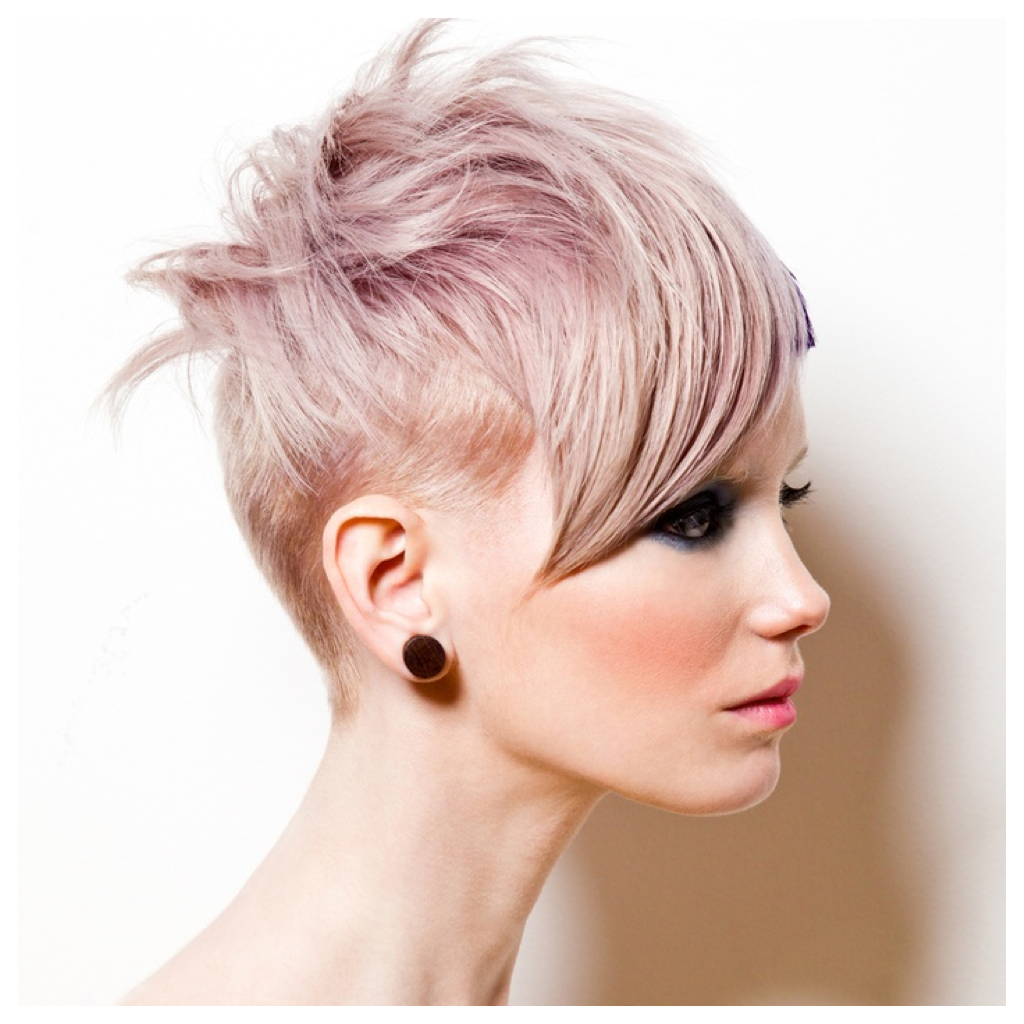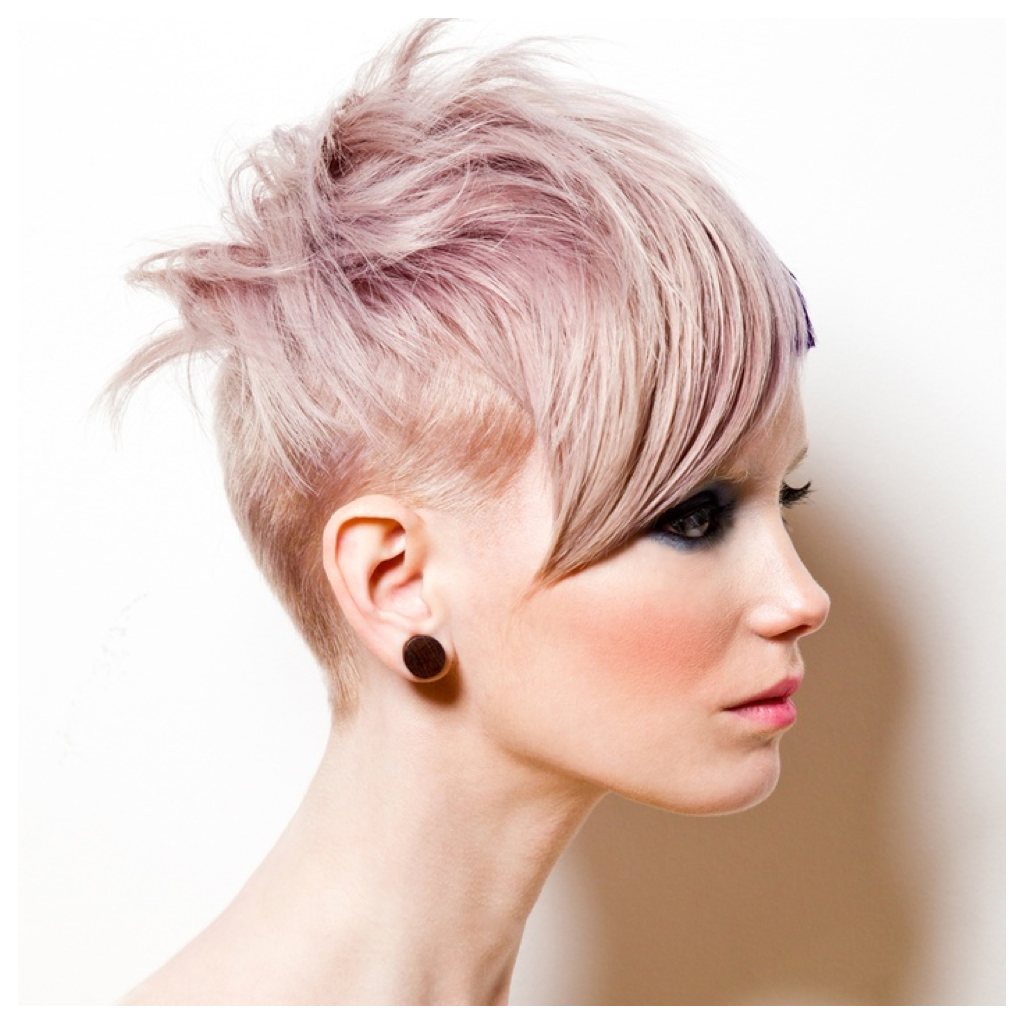 Or if you pride yourself on being pretty distinctive, this is yet another Mohawk kind of pixie cut. You're going to turn heads whether you decide to go with a radical color or not. Trust us.
21. Natural and casual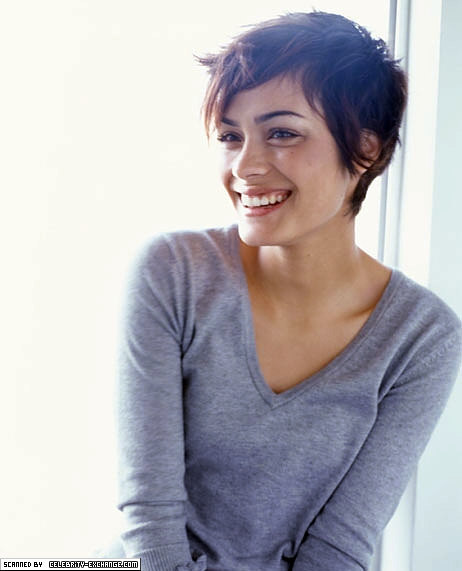 Sometimes, the best haircuts are the ones that look like you didn't recently get your hair done at all. Something about this pixie cut makes her look like she just rolled out of bed looking this natural and casual. And there's something really alluring about that.
22. Super short bangs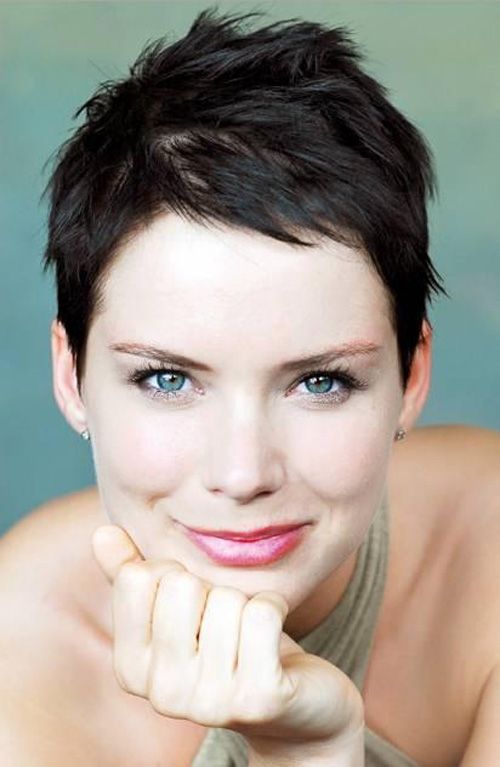 Most of the pixie cuts that you've already seen consisted of having long bangs. But if you're someone who doesn't like always having to push your hair out of your eyes (or you don't want to run the risk of having breakouts on your forehead), you can always go with super short bangs. It's just as lovely.
23. Edgy pixie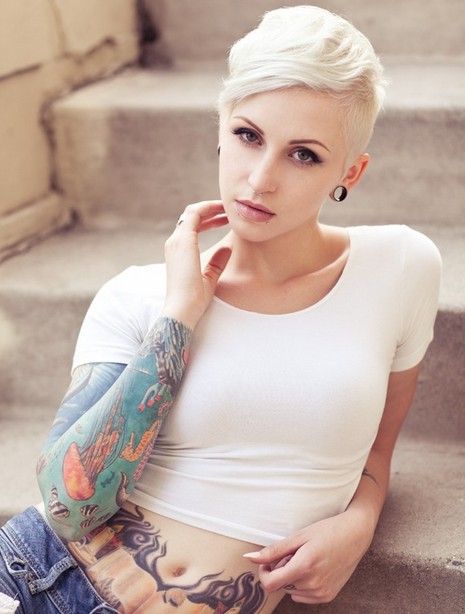 And here's another edgy way to wear a pixie cut. From the cut itself to the platinum color. It's the kind of pixie that makes quite a statement.