You might recall that in one of your science classes, you were told that white reflects heat while black absorbs it. Actually, it's for this reason that black is not the first color that's recommended for summertime fashion.
Yet being that black is both slimming and sexy, it's not something that you should totally retire until the temperatures start to drop. It's all about wearing light fabrics (like silk and organic cotton) and knowing what articles of clothing to put on.
Here are several ways to make wearing black in the summertime work oh so very well for you…
Tank top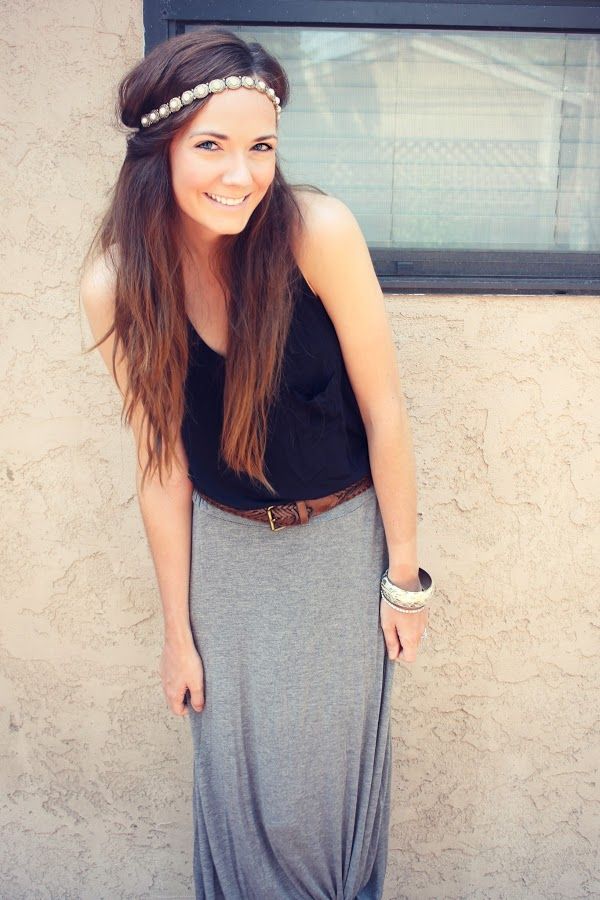 Every woman needs to have a black tank top. You can wear it alone in the summer or with a blazer or cardigan in the winter.
Off-shoulder dress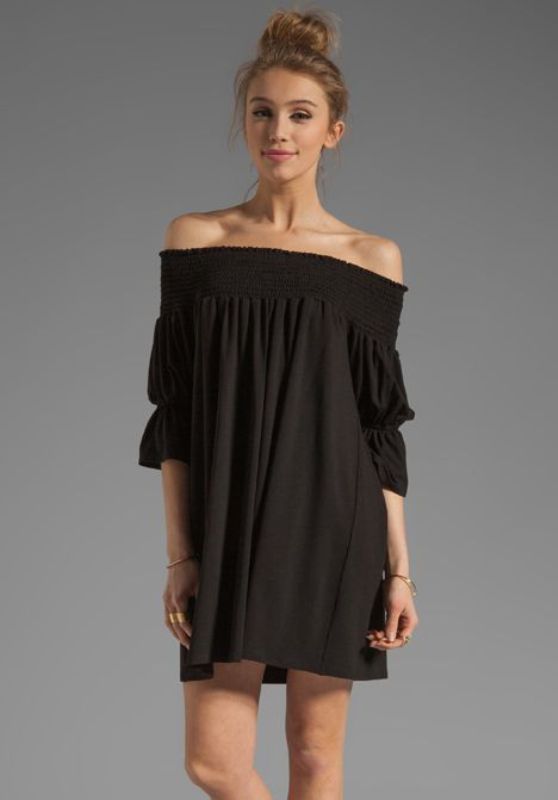 A popular look right now are off-shoulder dresses. One that is black and short will be beyond summertime appropriate.
Lace shorts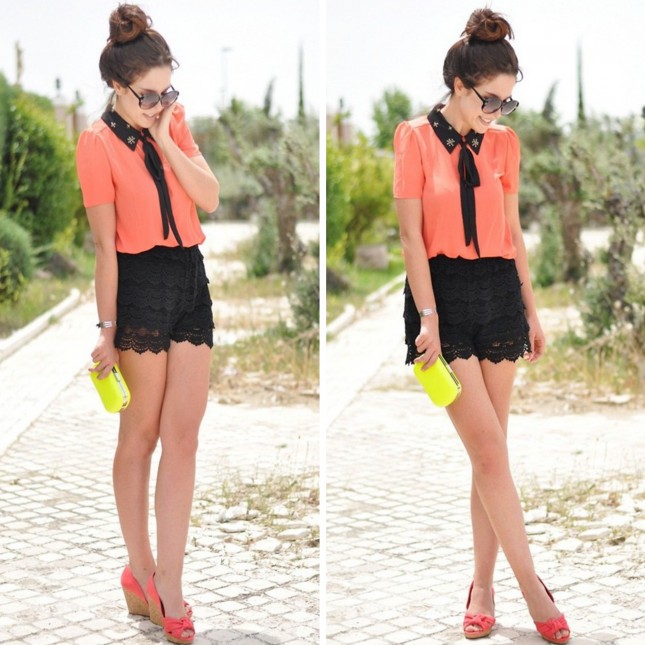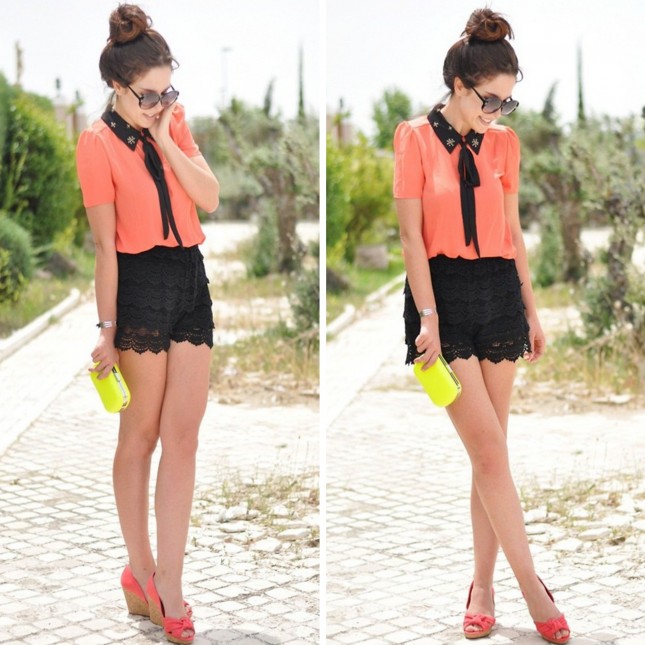 Something that has endless styling possibilities are lace shorts. Especially black lace ones.
Tulle midi skirt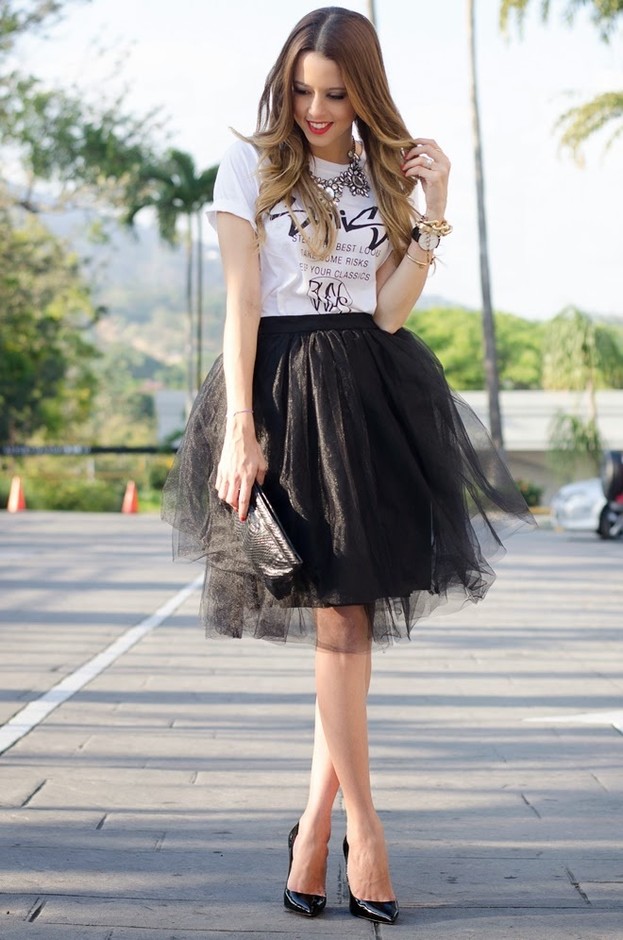 If you have a date coming up, you'll feel beautiful and your date will not be able to take their eyes off of you if you're wearing a black tulle midi skirt such as this one.
Fringe kimono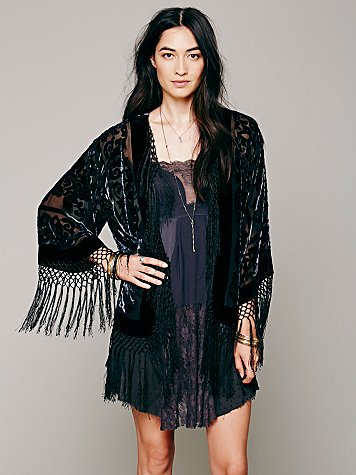 The only thing better than a kimono jacket is a black one. Correction: a black one that has fringes on it.
Sheer striped cover-up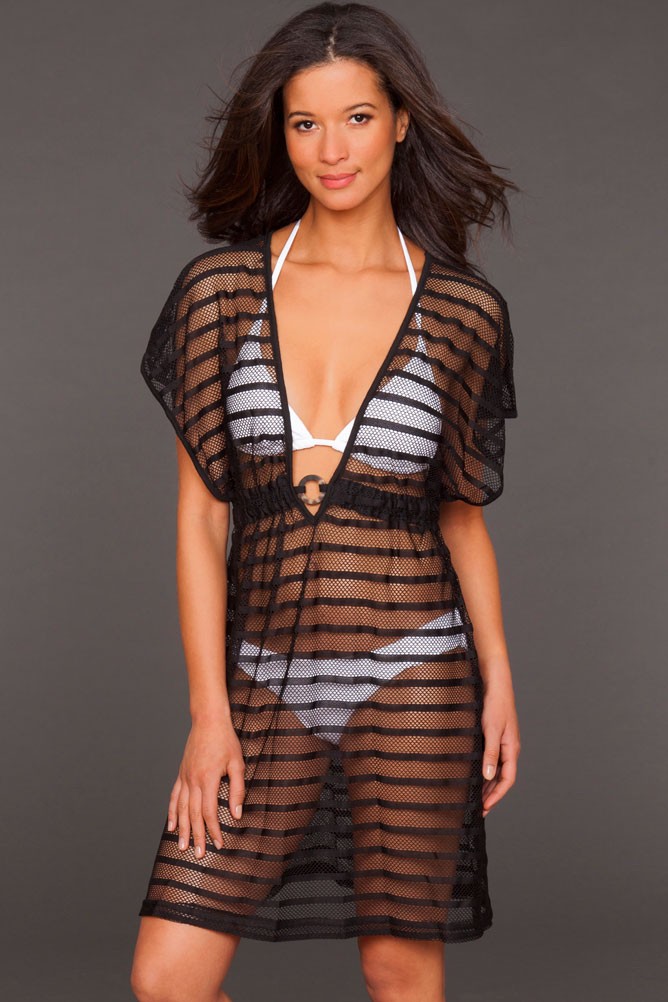 Planning on spending a lot of time at the beach this summer? If so, don't forget to cop a couple of cover-ups. Preferably (at least) one that's in black. Mesh black if you can find it.
Oversized sunglasses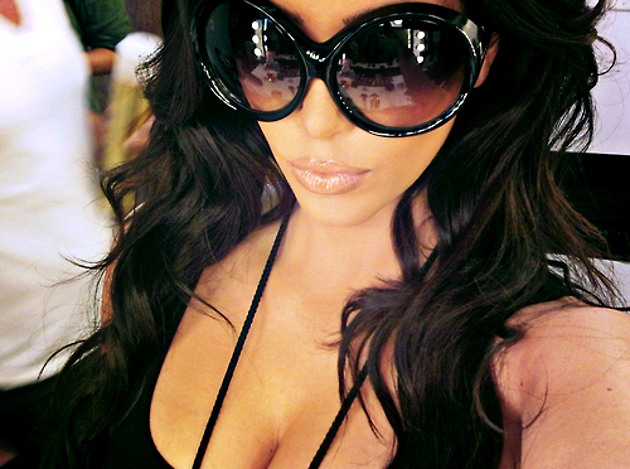 As far as current trends in accessories, one that you should consider are oversized sunglasses. You'll look so hot in them as they protect your eyes from the glare of the sun.
Flared skirt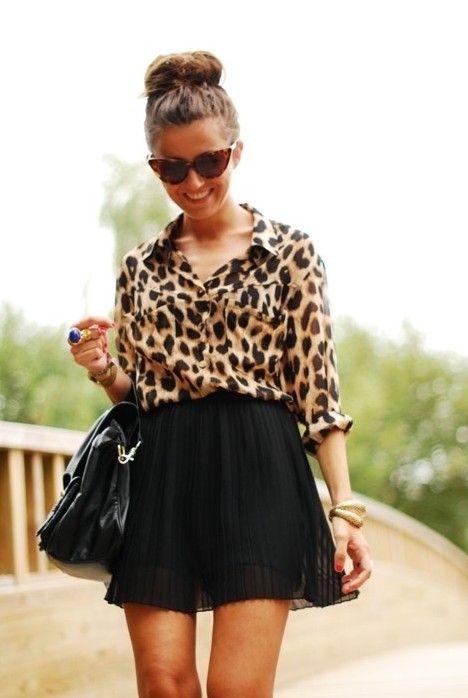 Another cute summery skirt is a flared one. And if it's a mini, you'll be able to stay cool—no matter what color it is.
Little and lace dress

If you don't already own a little black dress, it should be the next purchase that you make. We like this little lace number because it is so Boho chic.
Big floppy hat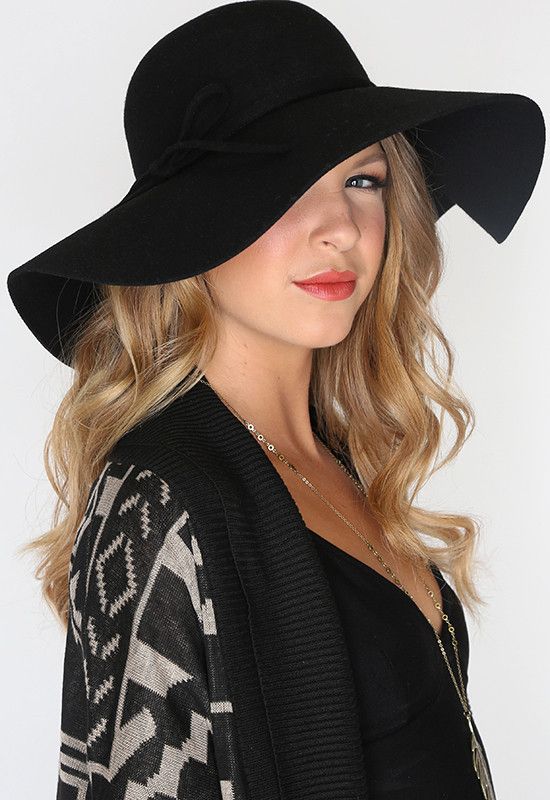 Here's another accessory must-have: A big floppy hat. It's great for days when you don't feel like doing your hair and nights when you want to add a bit of mystery to your outfits.
Halter dress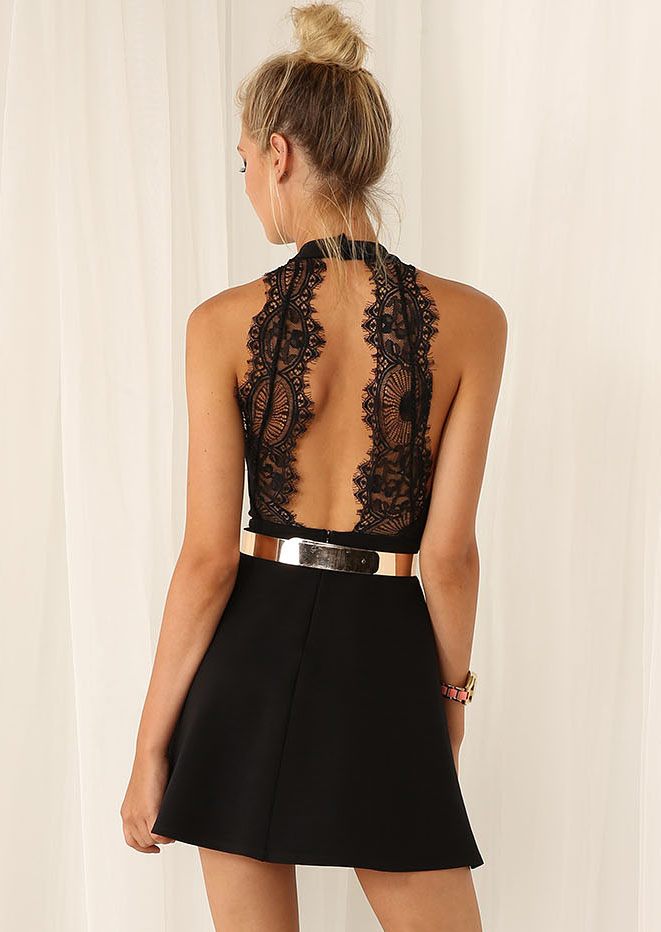 There's not much more that can be said about this halter dress. Well, other than "What are you waiting for?" when it comes to getting one.
Strapless jumpsuit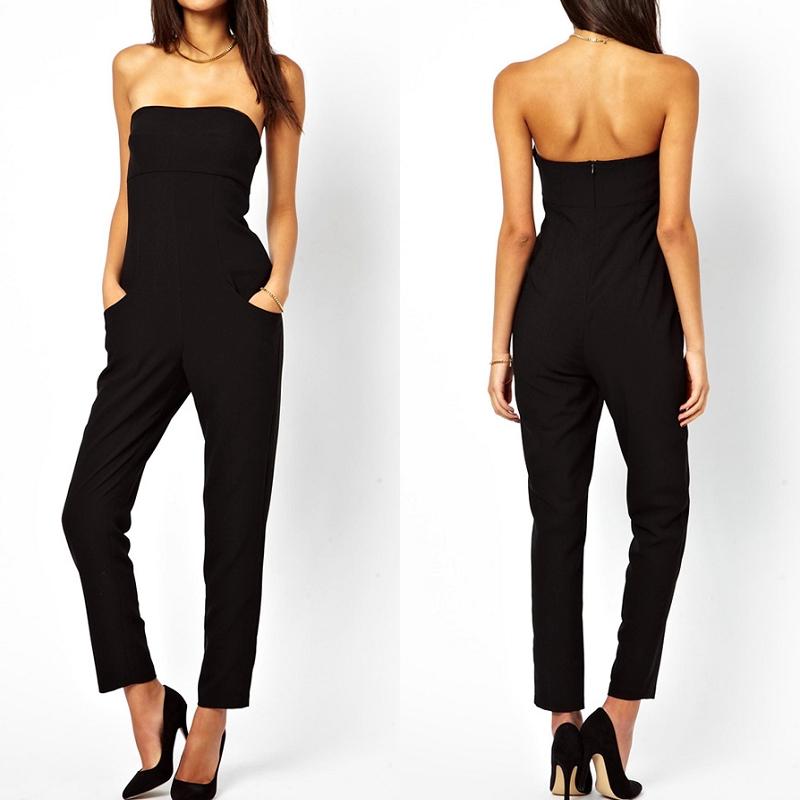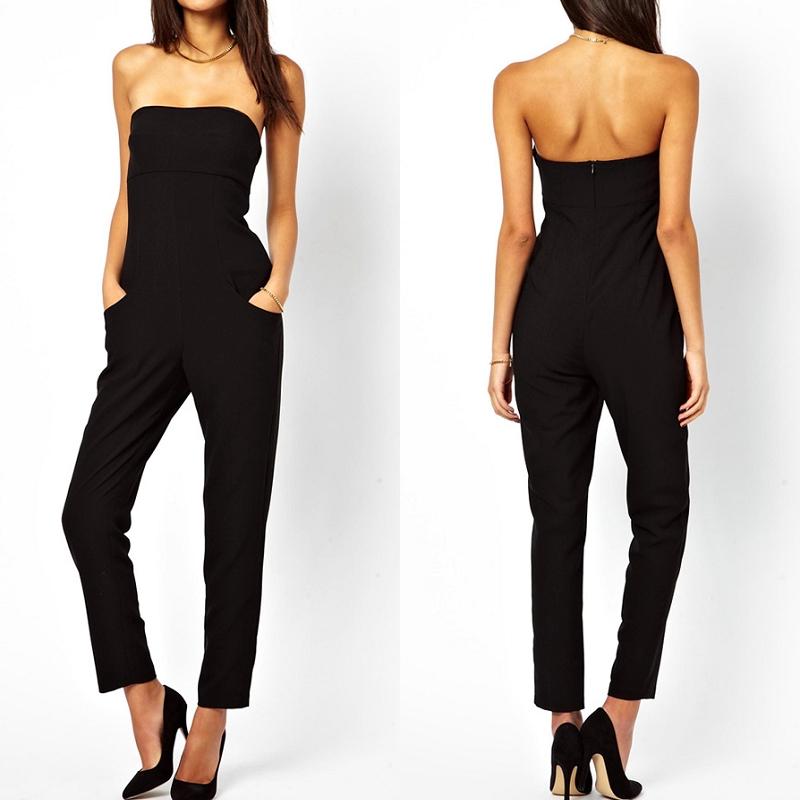 By far, one of the best investments that you can make is the purchase of a black strapless jumpsuit. You can wear it all year long. Easily and effortlessly.
Tassel earrings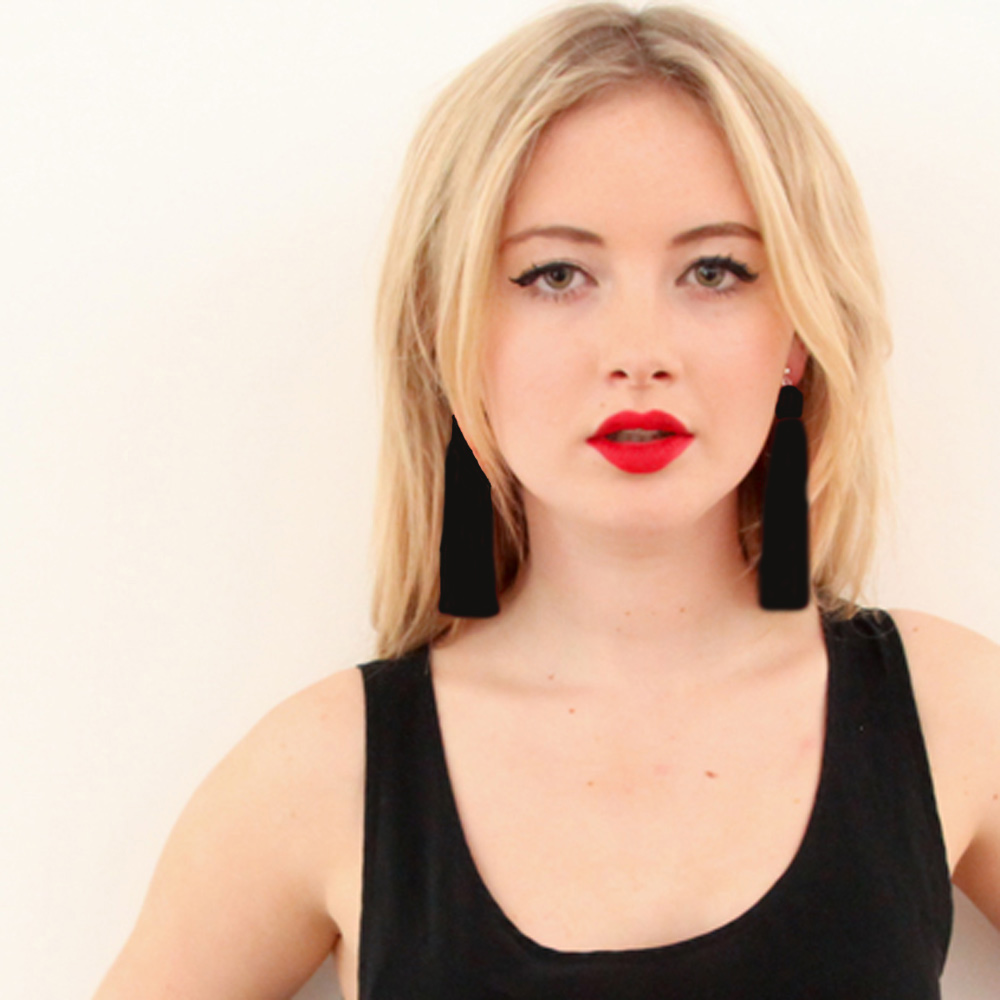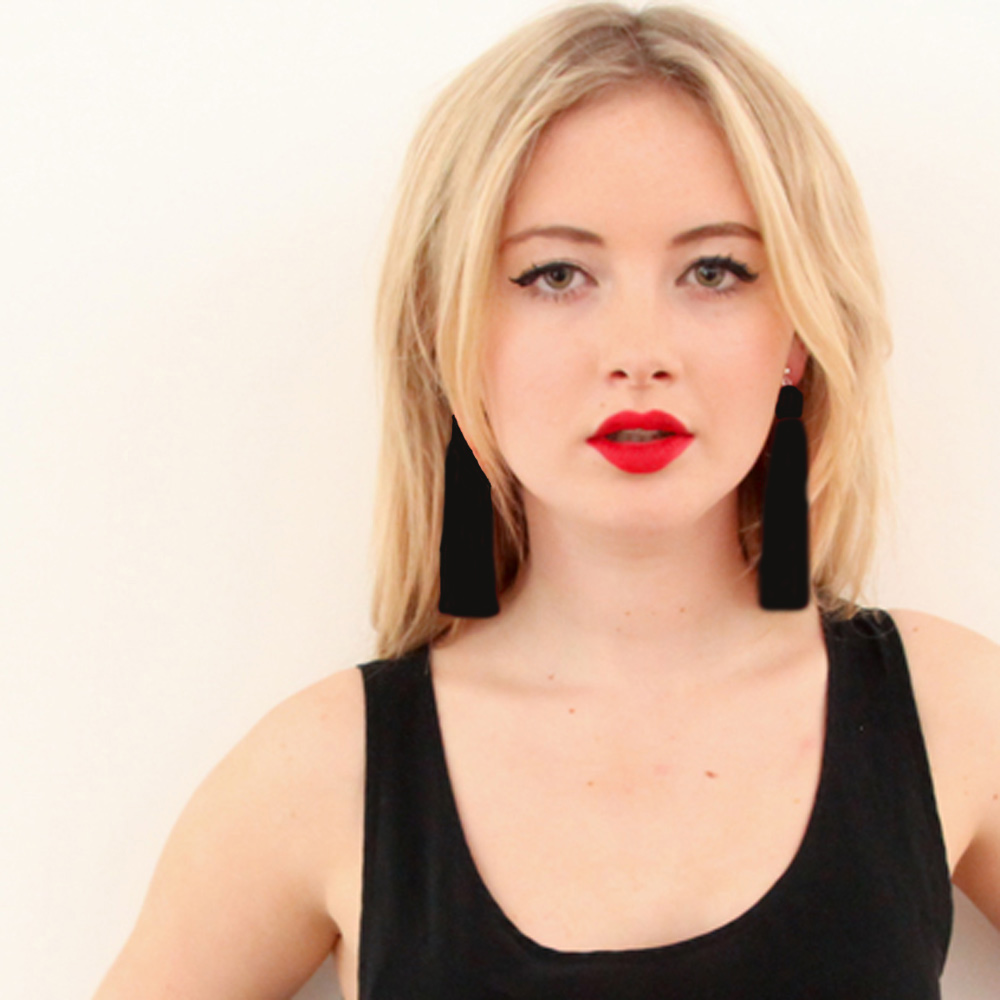 So, what kind of earrings are in style right now? Tassel (fringe) ones. Don't you love what this black pair does for her hairstyle? Just think what it can do for yours.
Sequin mini skirt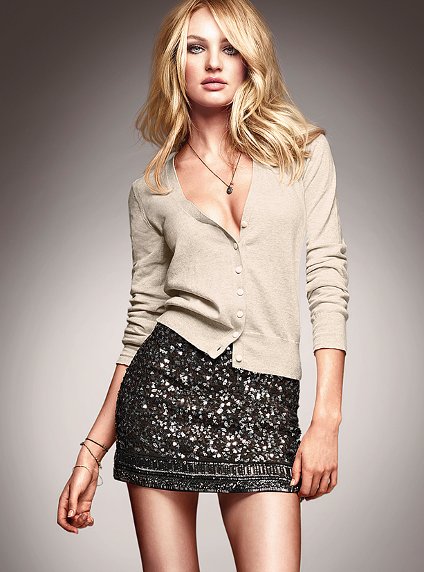 Nothing says "head-turner" quite like a black sequin mini skirt. From a blouse and blazer to a tank or even a graphic tee, it will help you to create one of your best looks.
Double slit maxi dress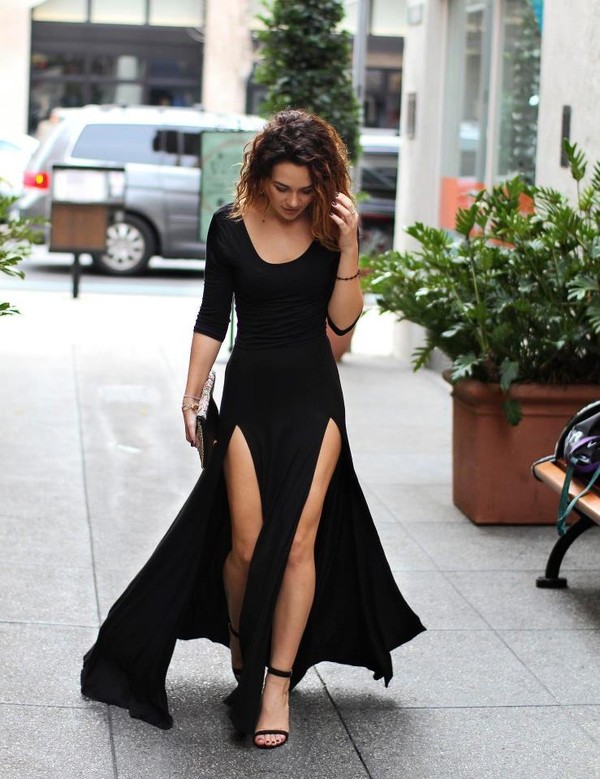 If the thought of wearing a black maxi dress already makes you want to break out into a sweat, look for one with high slights up both sides. It will be the sexiest kind of "ventilation" you could get.
Gladiator sandals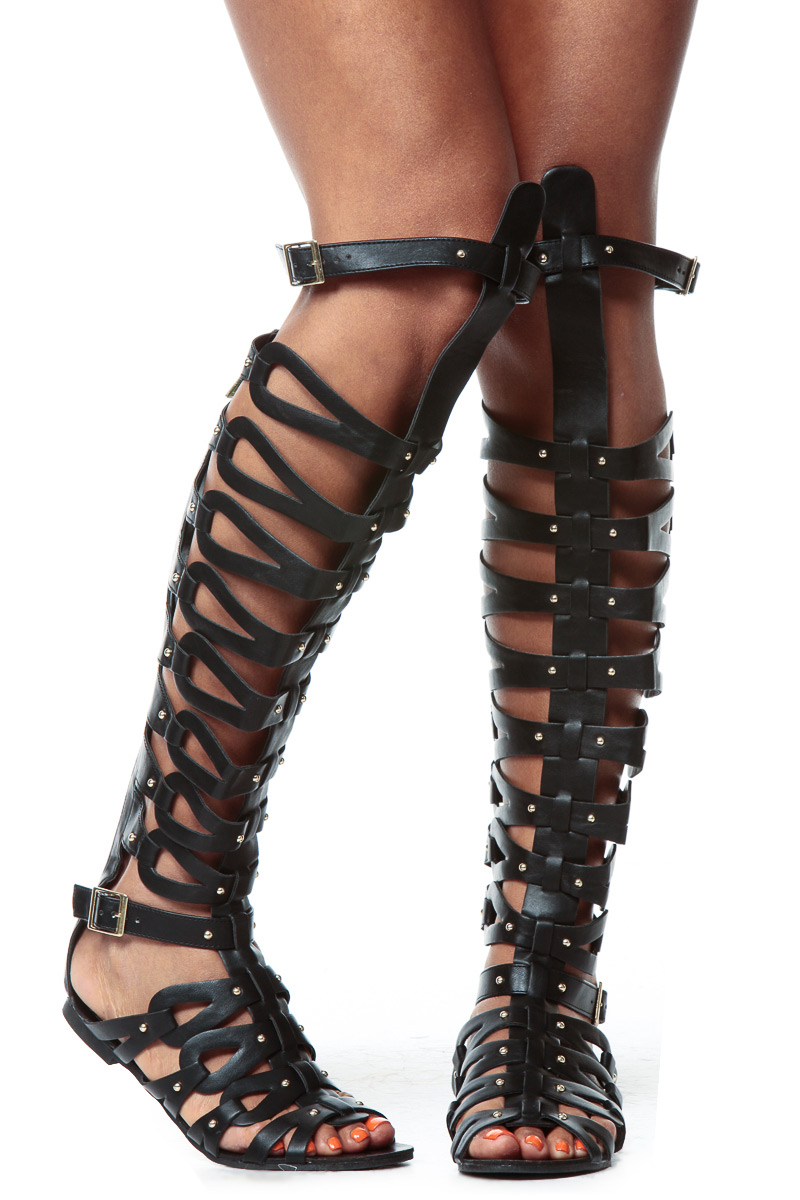 You're going to need a pair of sandals. This year, go with a pair of black and flat gladiator ones. They'll go with everything.
Skinny jeans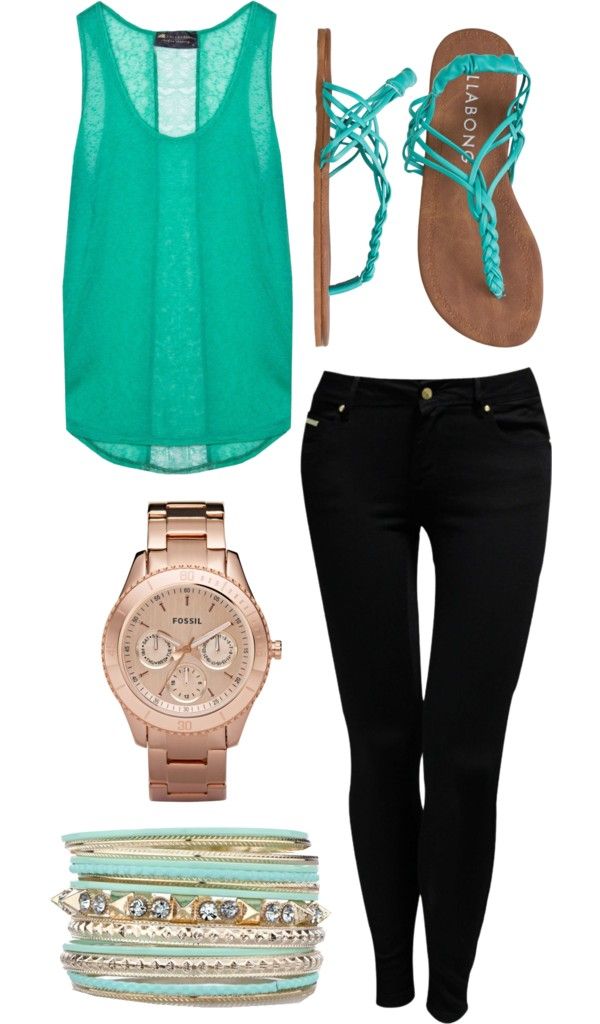 You probably already own a pair of skinny jeans. But if they're blue, get some black ones too. They're also an item that can go from day to night.
Sheer monokini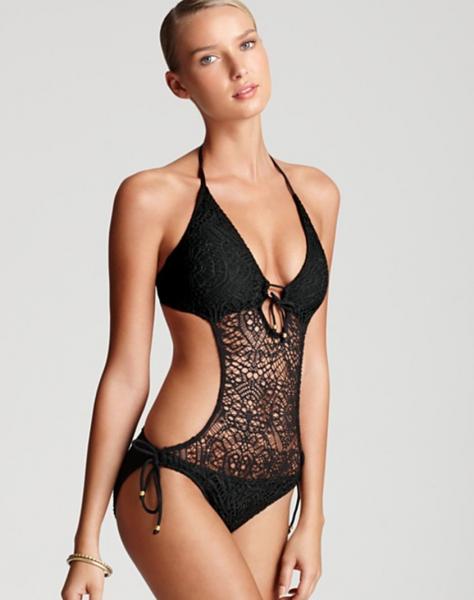 So, what about swimwear? Well, if you go with a lace swimsuit, you'll be in style. If you go with a monokini, you'll feel more confident than a bikini. And if it's black, you'll be sure to get a lot of stares at the pool or at the beach.
Fringe purse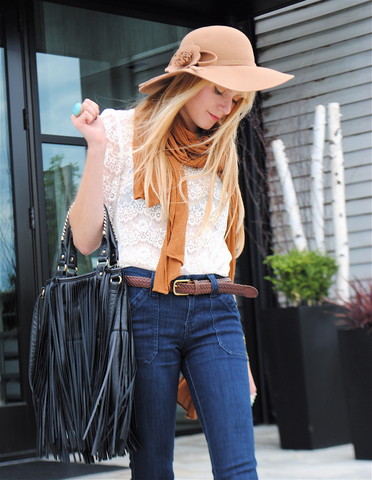 Aside from the fringe kimono and tassel earrings, another way to wear black fringe is with a leather purse such as this one.
Cut-out maxi dress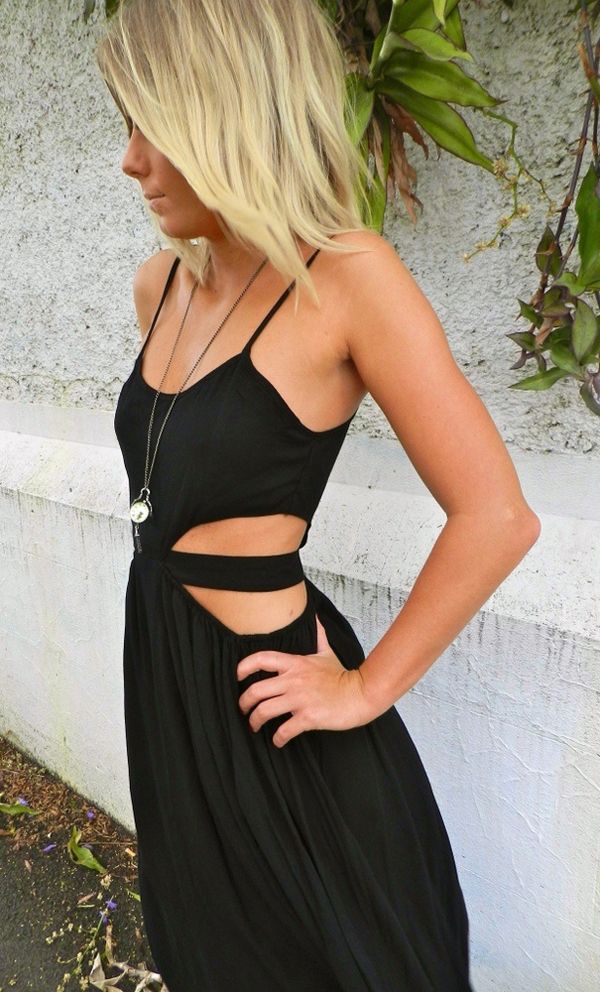 Maxi dresses are attractive on all women. Ones that come with cut-outs are delightful for men to see.
Platform wedges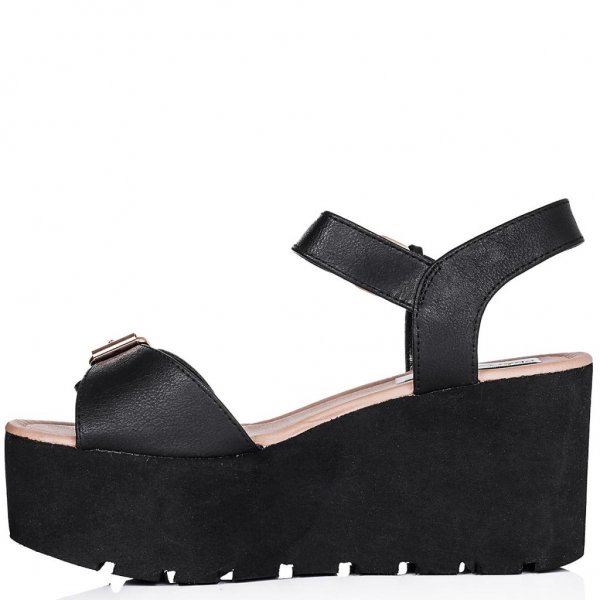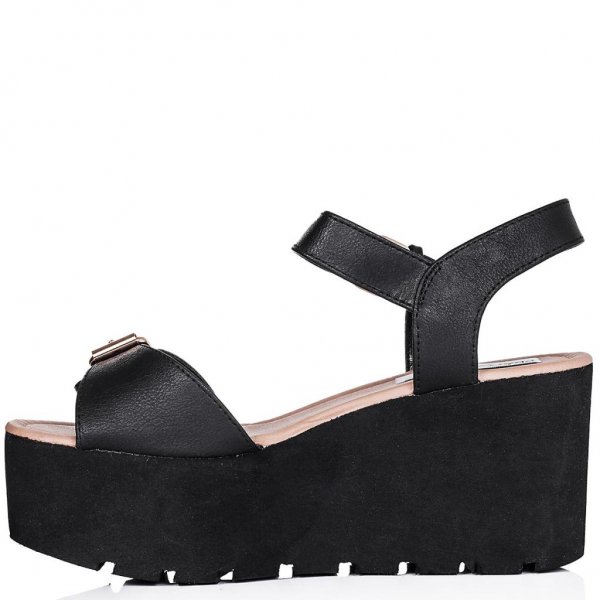 Platform wedges are pretty big this season. Black ones can take you from summer to the beginnings of fall.
Plunging neck romper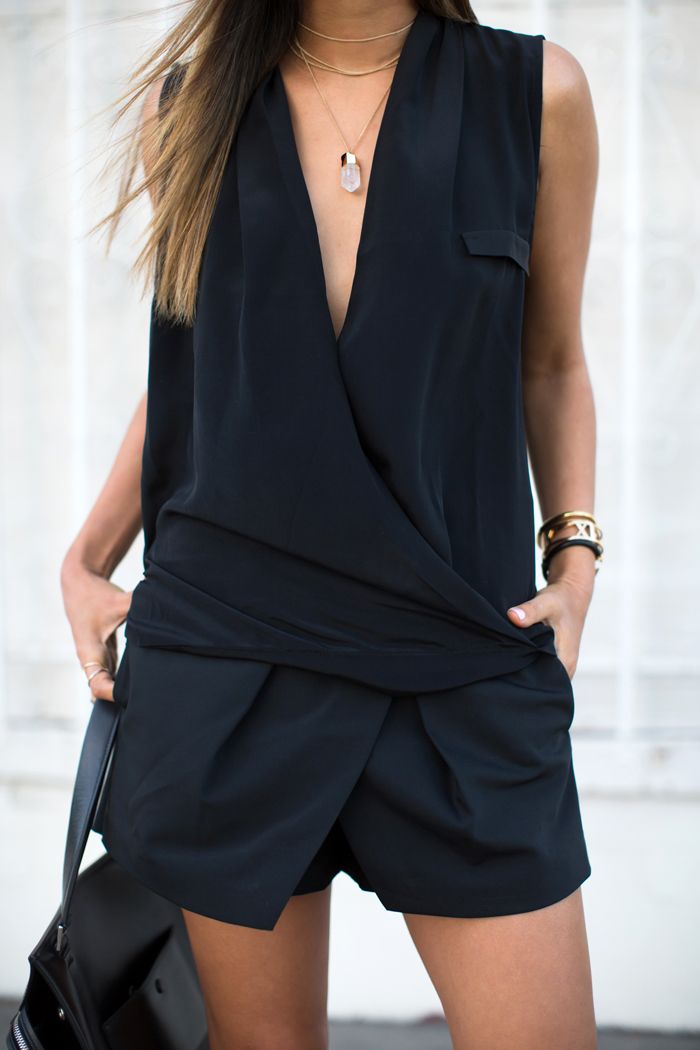 Ah, and then there's the romper. Another perfect date outfit. You'll look so good in one that has a plunging neckline. No matter what the color.