If you're the kind of woman who likes to keep up with all of the trends whether it's fashion or beauty related, then we know that you're also the kind of woman who likes to try certain looks before everyone else is doing them.
That's why, although it's still pretty chilly outside, we wanted to offer up some truly beautiful must-try hair trends for this spring. 'Cause who said that you had to wait until the flowers start blooming to incorporate them into your look? We're thinking that after seeing these, you're going to be thinking "The sooner, the better". And we couldn't agree with you more.
1. The sombre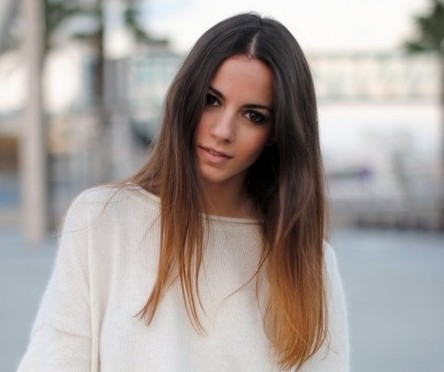 So just what is a sombre? Basically, it's just what you see in this picture. It's ombre hair color but it has a bit of a softer effect. Quite lovely in every way.
2. Fiery red hair color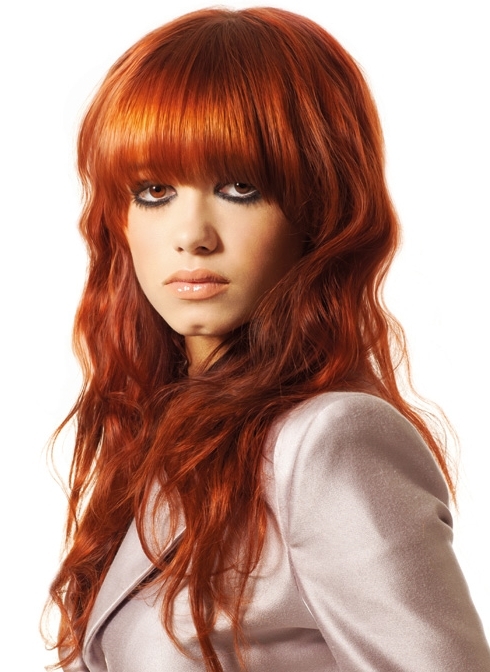 Have you been thinking to yourself "I want to go with something bold and even a bit brash"? Hair the color of a fire engine will get you just what you're looking for. Hint: In order to get it to look just like this, go to a professional stylists. In most cases, the box that you get at the drugstore isn't going to cut it.
3. "Messy" buns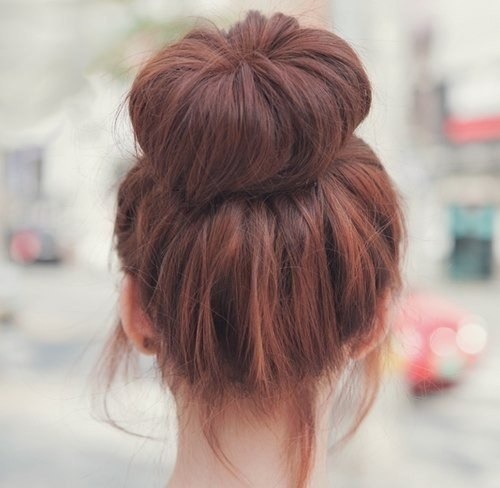 If you're pretty much notorious for pulling your hair back into a messy bun, then you can already consider yourself to be on-trend. That's considered to be one of the must-have looks this coming spring. The higher (up), the better.
4. Smooth-n-sleek ponytail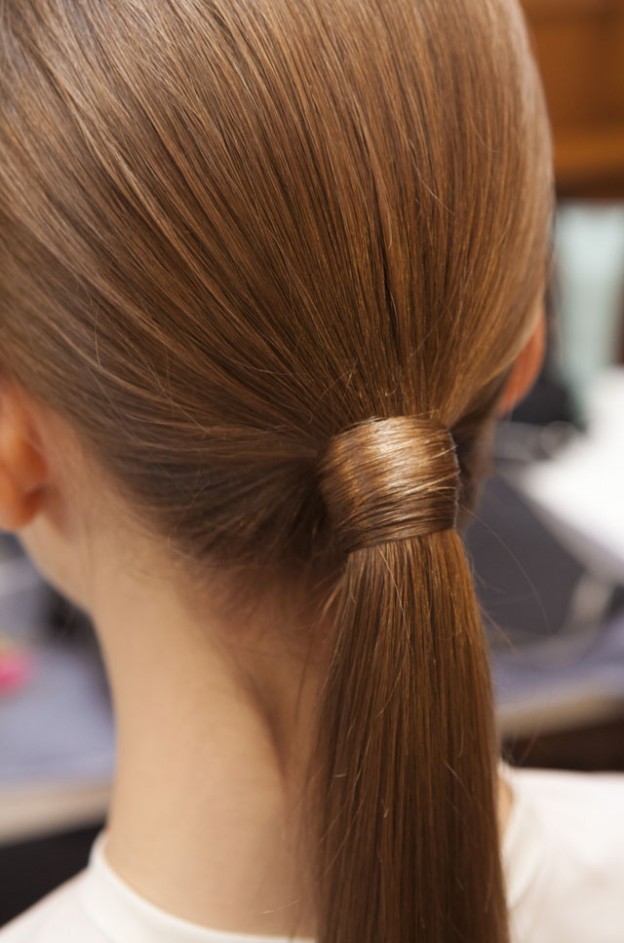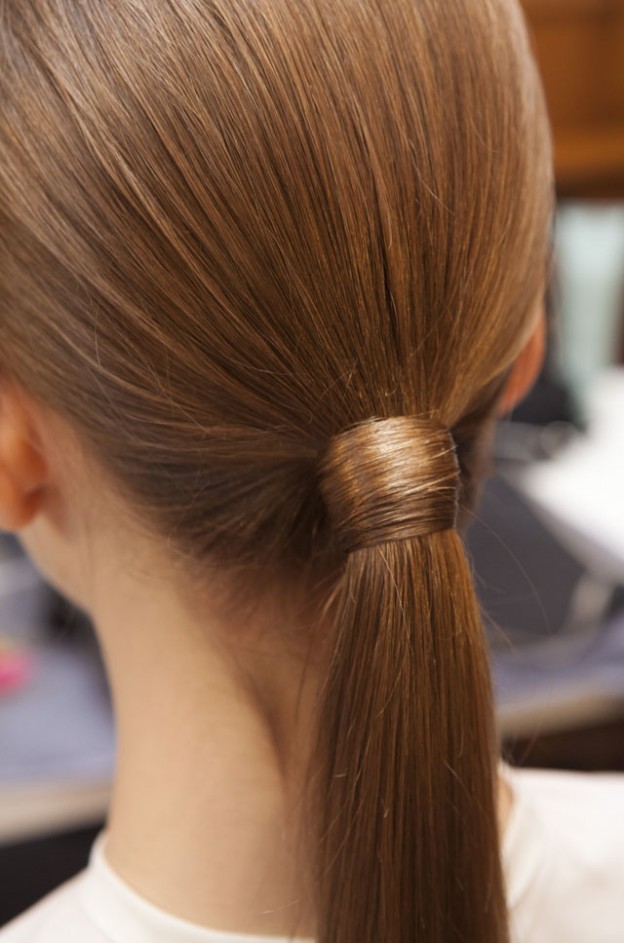 Then there's the exact opposite of a messy bun: the smooth-n-sleek ponytail. In this case, the lower and closer to the nape of your neck, the better.
5. Twisted updos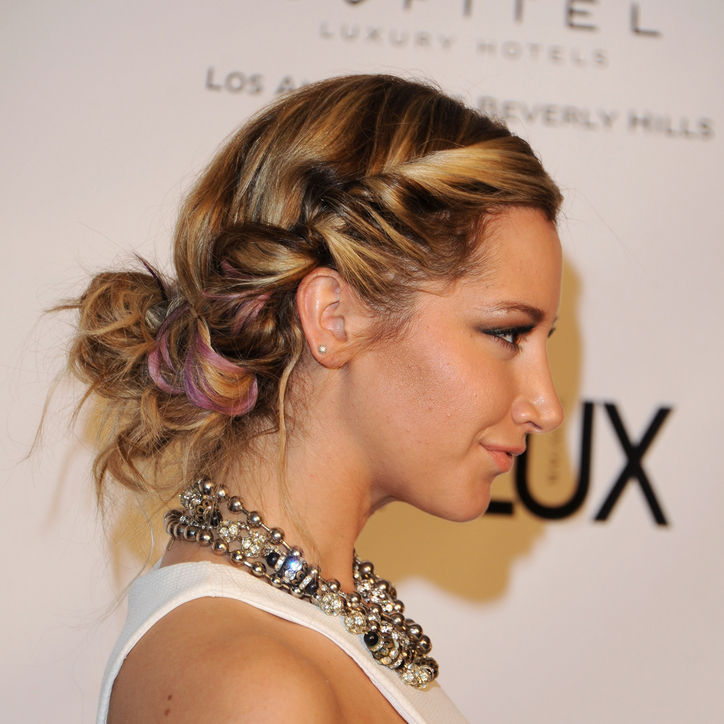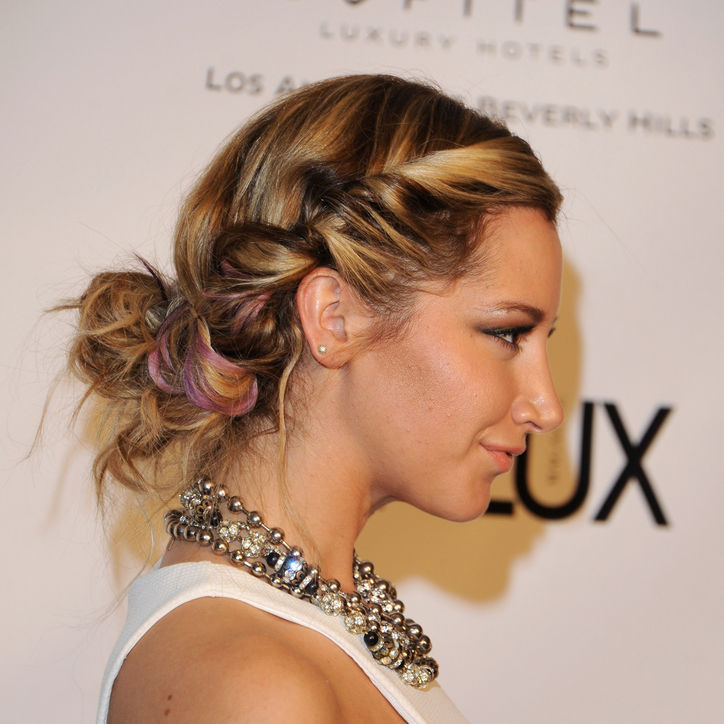 You're going to see a lot of models wearing updos this spring. If you're hesitant about putting your own hair up in one either because you feel it's not long enough or you have trouble keeping your tresses in place, don't allow either consider to hinder you. Twisted updos are "allowed" to be messy too. In fact, the messier, the better!
6. Bleach blonde hair color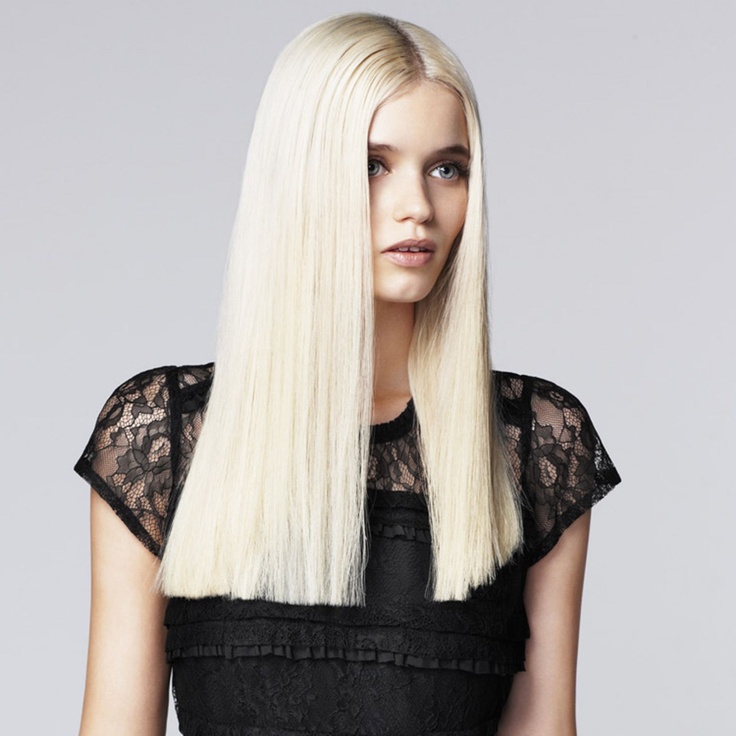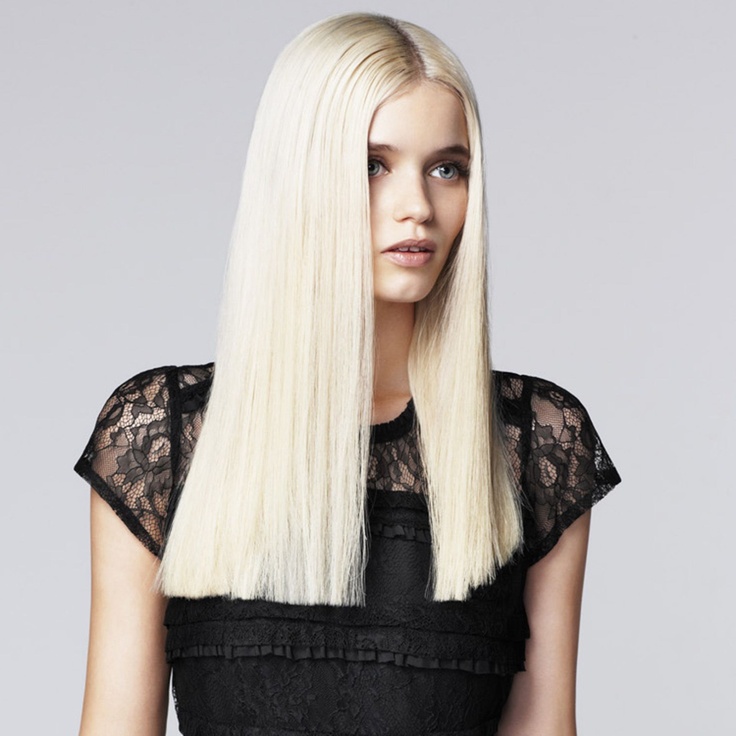 Bleach blonde hair has made yet another comeback. And just like it's a good idea to see a professional for the red coloring, words can't express how much you should see one for this look. That's because you don't just want to achieve the color but you want to be able to keep your tresses as healthy as possible in the process.
7. Loose half updo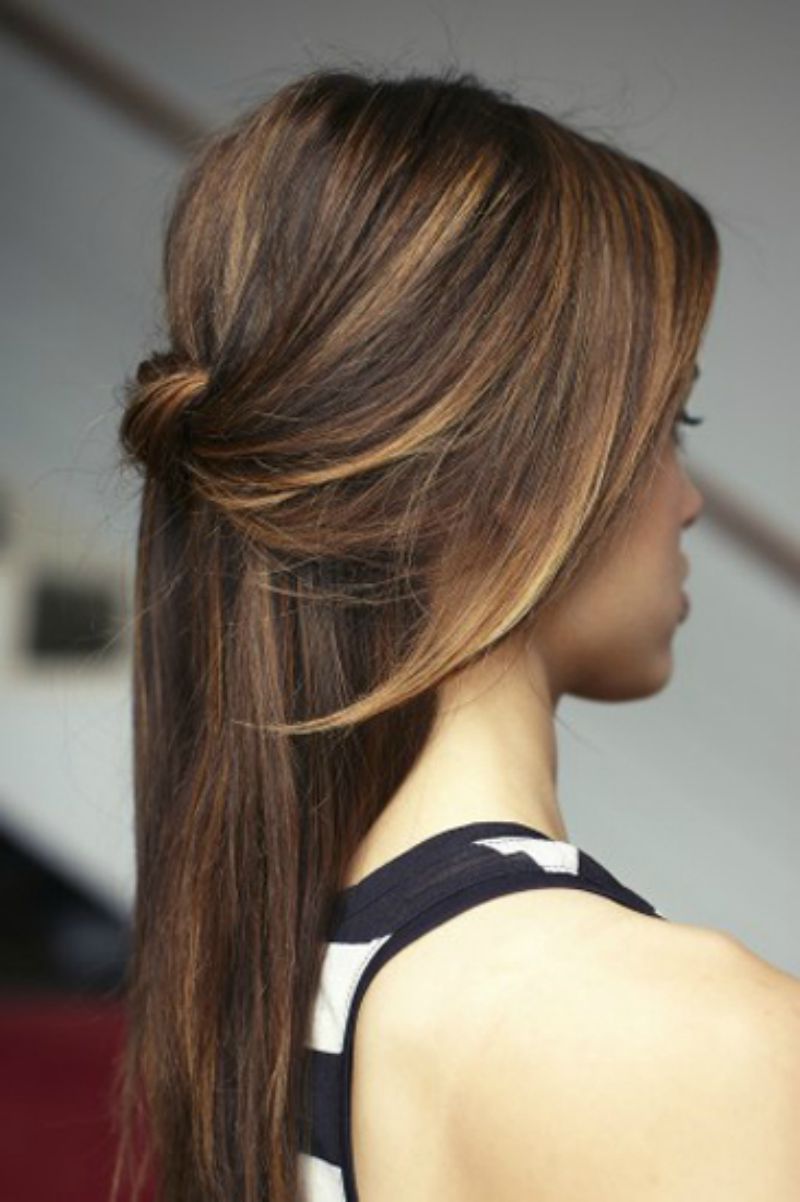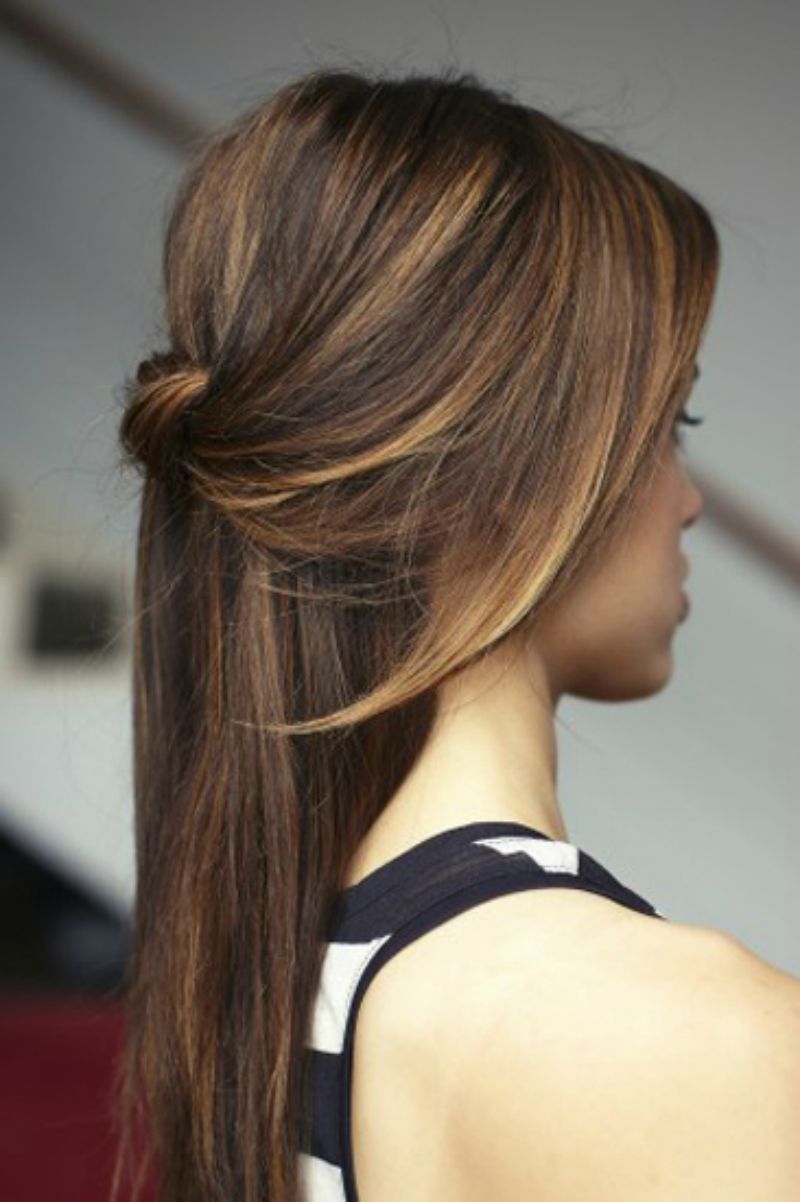 Do you want an easy way to keep your hair out of your face? Loosely put the front of your hair into an updo and you're all set.
8. Choppy bowl cut wigs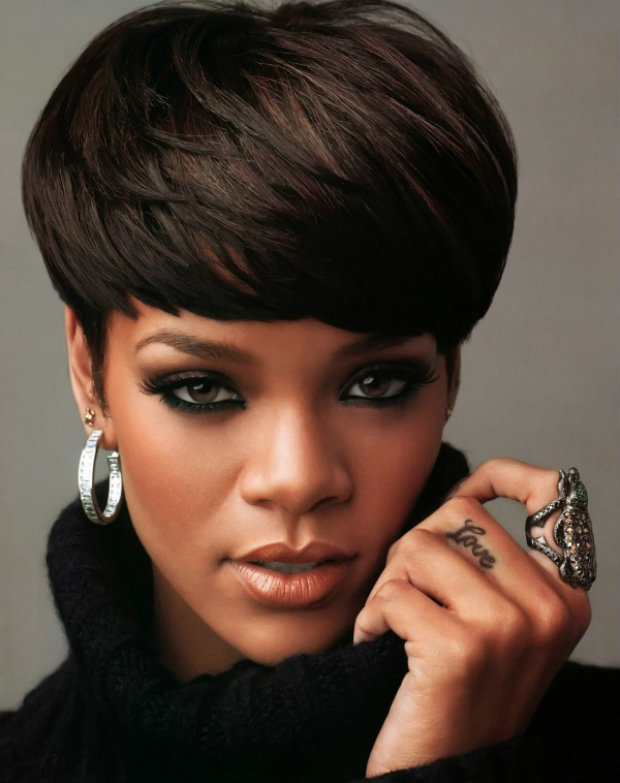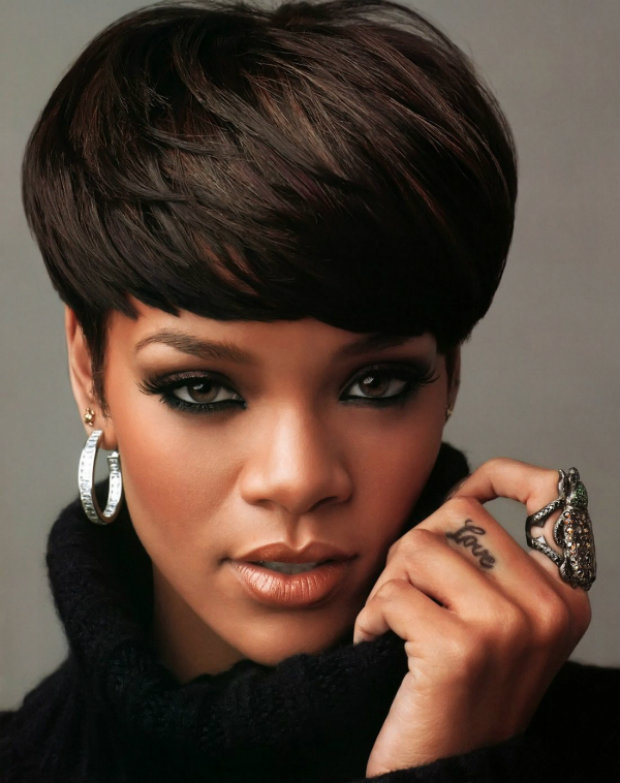 Rihanna changes her hair, it seems almost daily. So we honestly can't guarantee that this is a wig. But what we can say is that a really good one is going to be hard to distinguish from your own hair. That's why we choose it as the pic for bowl cut wigs.
9. Creative braids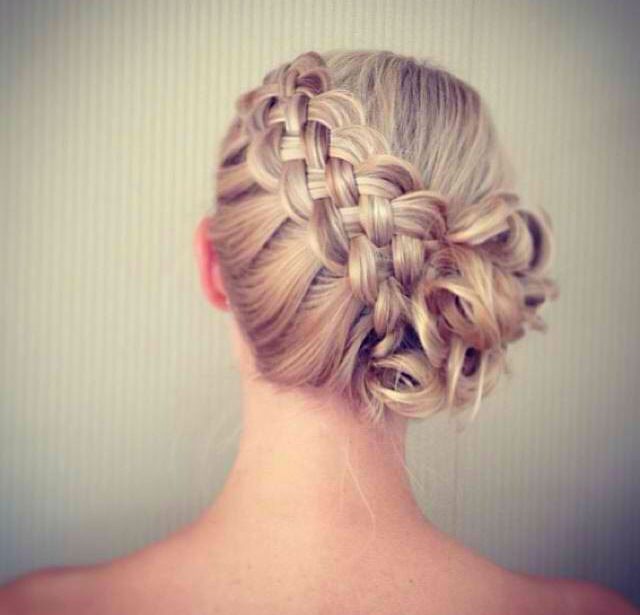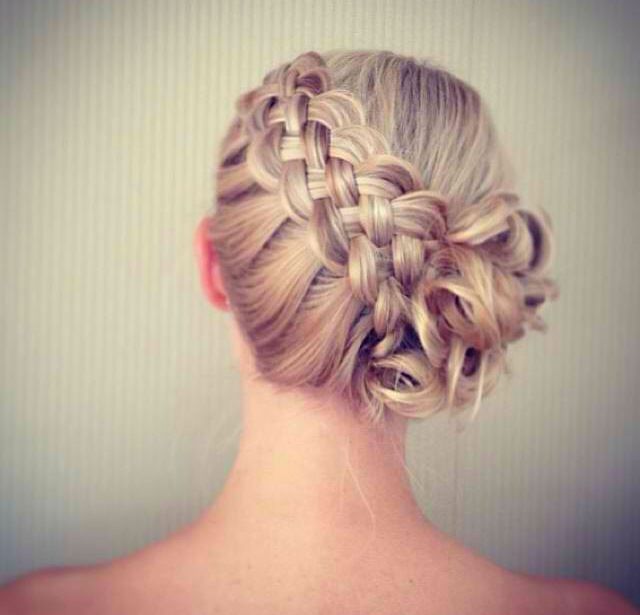 As creative as you can get with braids, that's what you're encouraged to do this spring. Truly, with them, the styling sky is the limit!
10. "Big girl" pigtails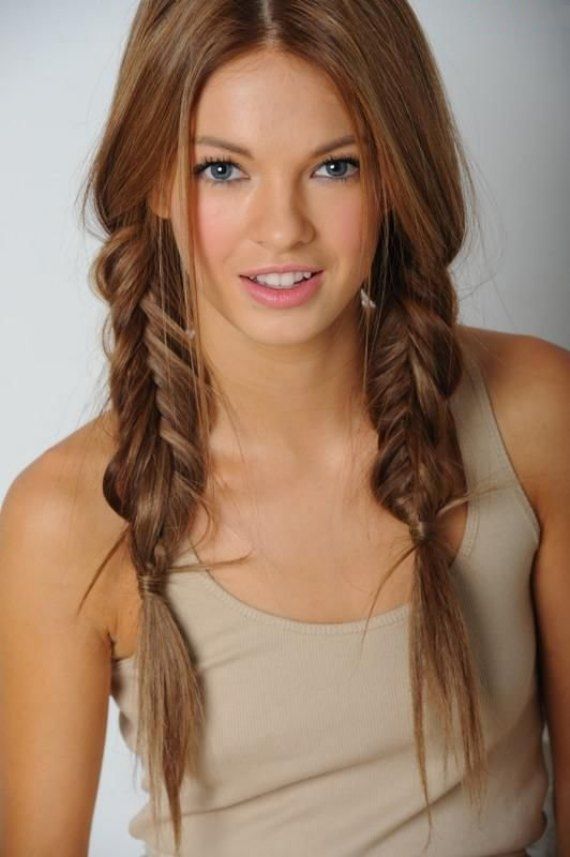 Growing up, your mom might've put your hair in a couple of pigtails. You were super cute in 'em then and you'll still be completely adorable in them now.
11. Multi-braids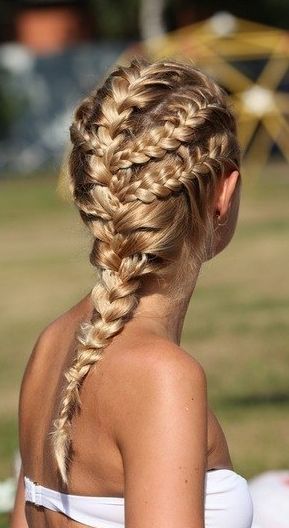 Here's another trend that's related to braids. Not only should you get super creative but also, the more you have in your hair, guess what? THE BETTER!
12. "Big" hair accessories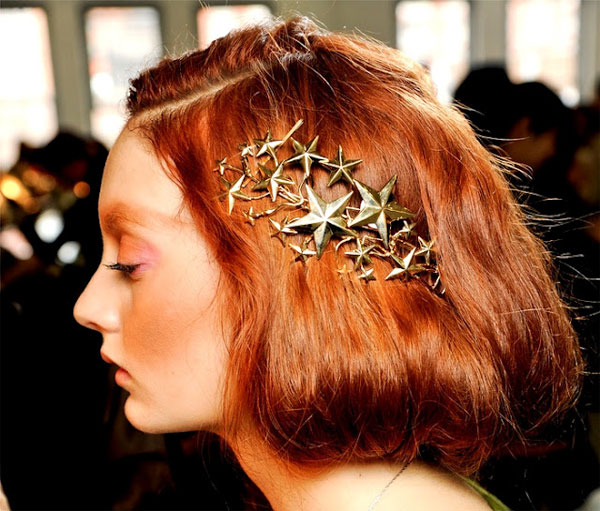 Spring is also going to be the time to look for the biggest and oddest looking kind of hair accessories. Nothing is considered too large or over-the-top. Trust us.
13. The "wet" look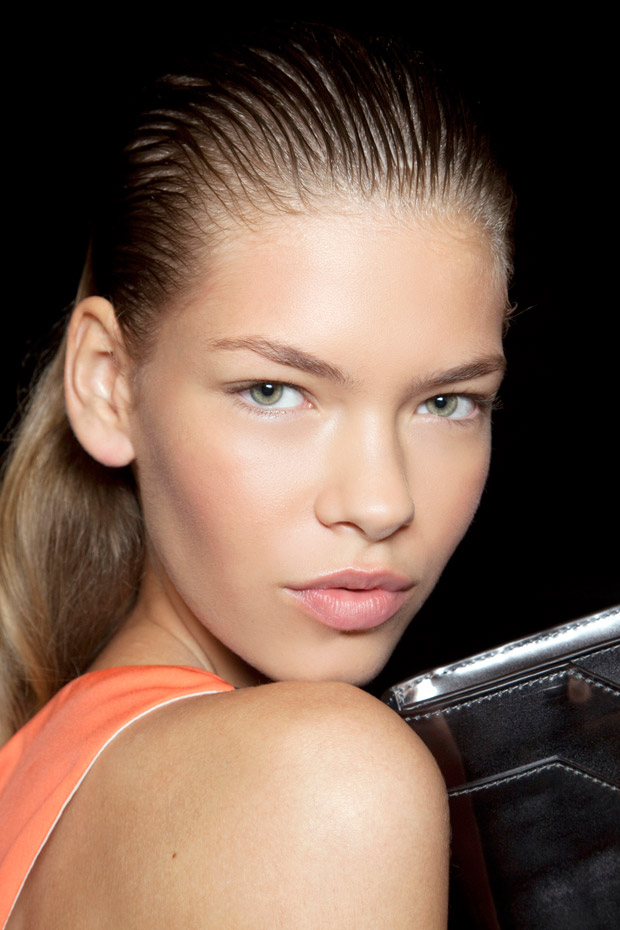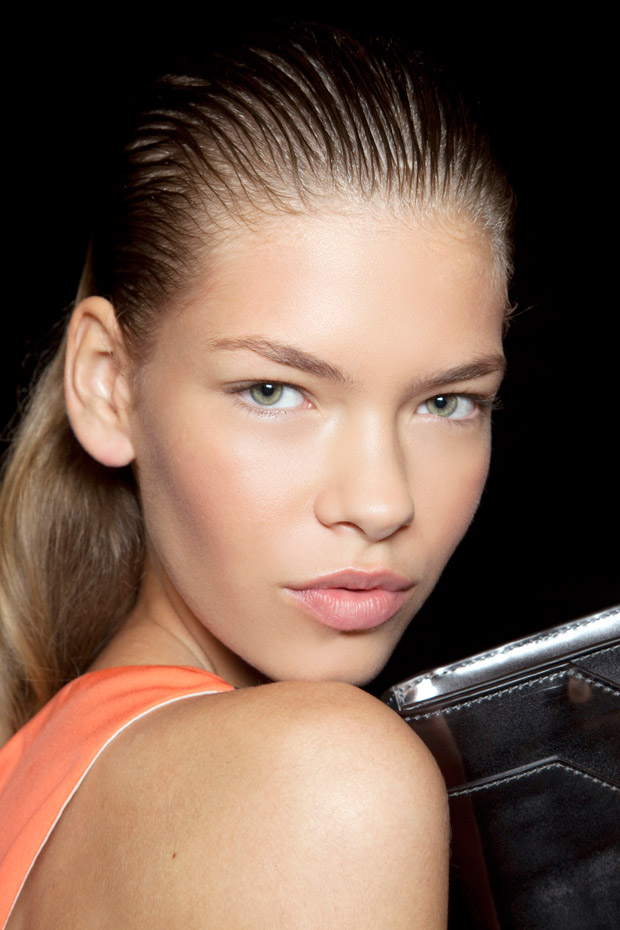 Are you someone who has the habit of waking up later and not always having enough time to dry your hair. If so, great news! You'll end up looking like a super model this spring because wet hair is all the way in!
14. Big bangs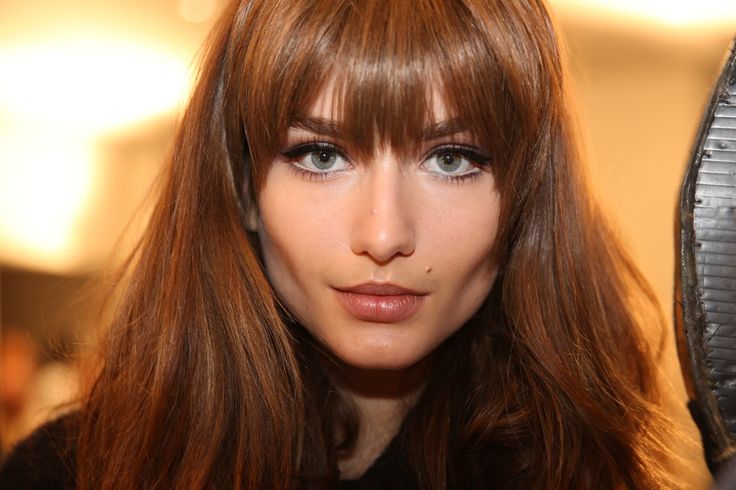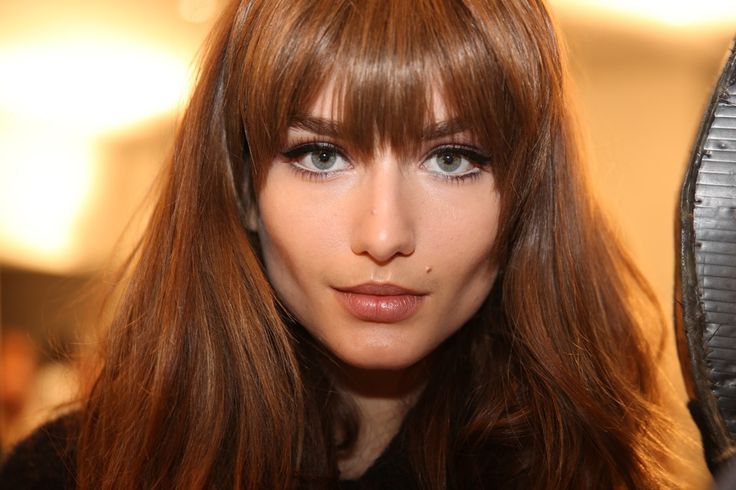 Have you always wondered what you'd look like in bangs? Well, there's no time like the present to take the plunge—um, get the cut.
15. Updos with embellishments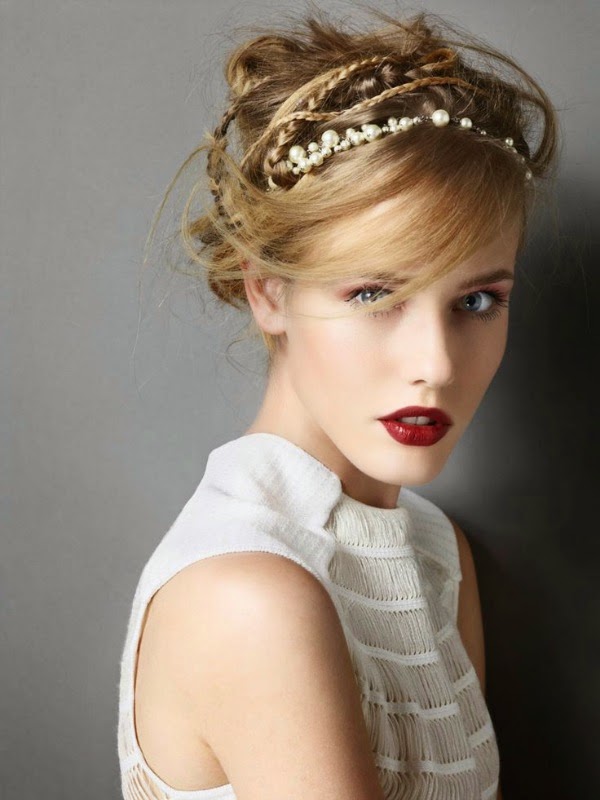 Embellishments. Hair jewelry. It's basically all the same. And using them to dress up your updos is something that you definitely must do this spring.
16. Babylights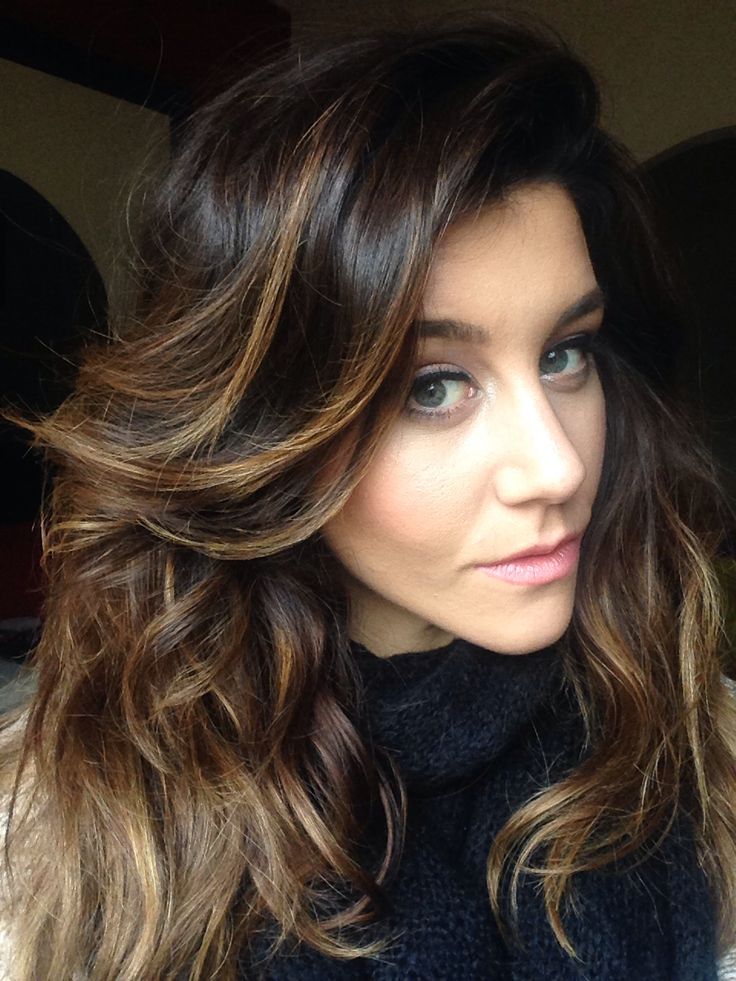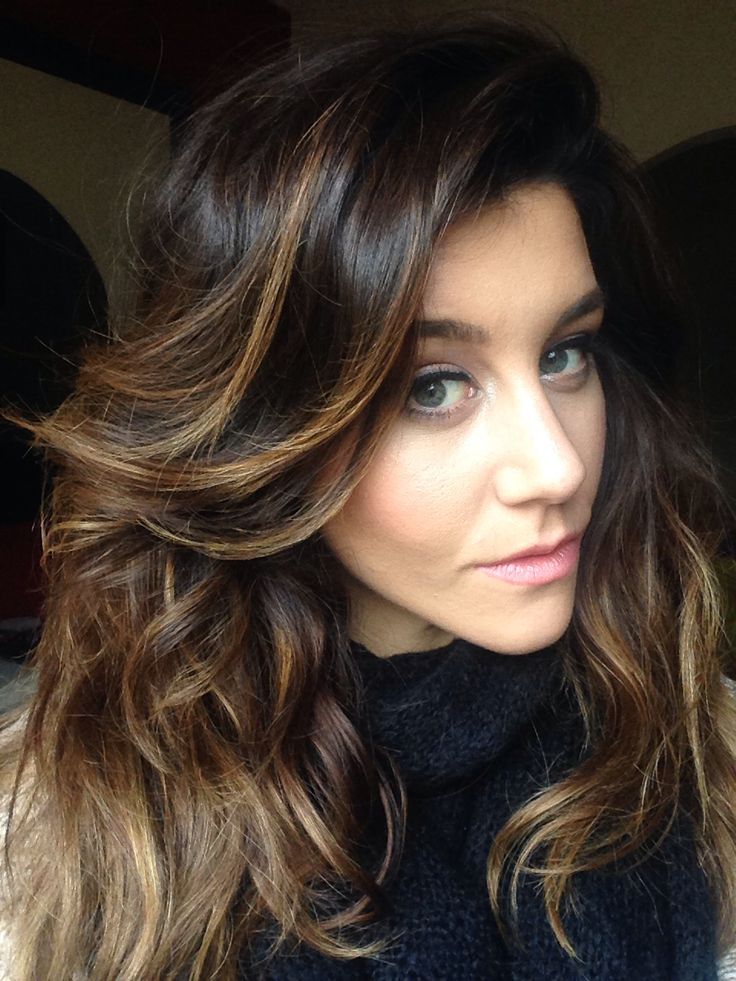 If you want to do something different but not too drastic to your hair, go with some babylights like these. It's similar to the sombre in the sense that it's a color technique that's delicate. But still pretty noticeable and pretty beautiful too.
17. "Loop" ponytail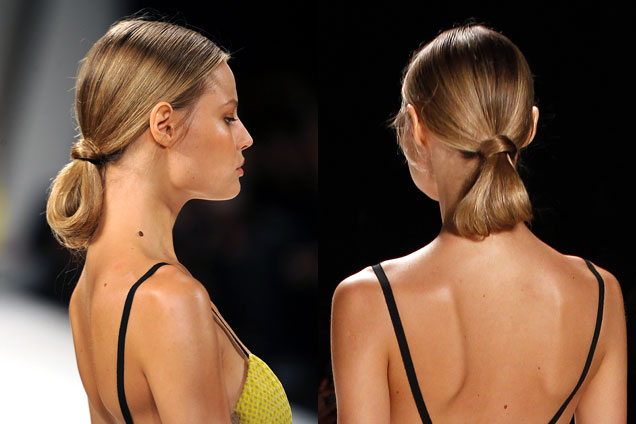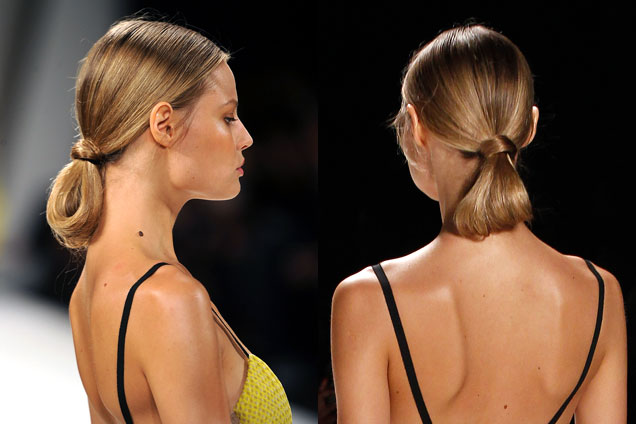 It looks just like a loop. And it's one kind of ponytail that models are wearing everywhere as a fashion forecast of what's to come this spring.
18. Texturized ponytail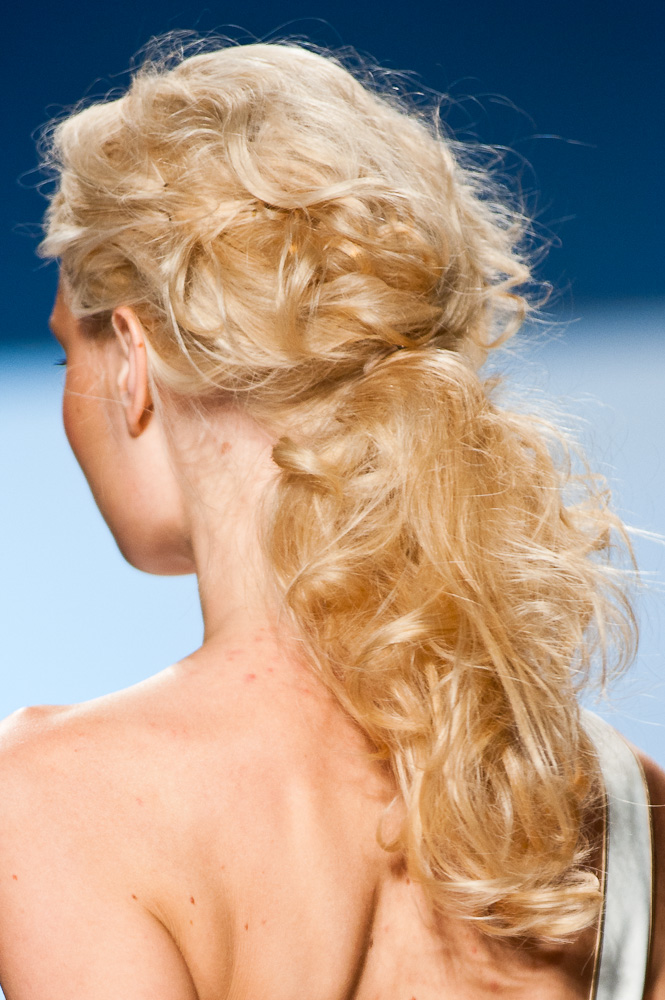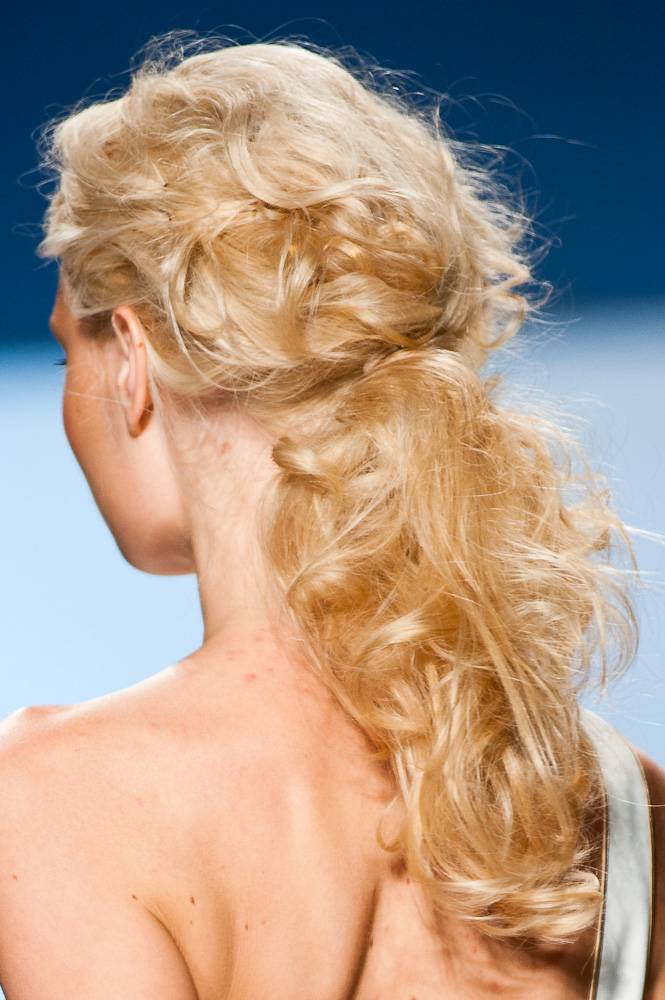 So, short of a curling perm, how do you get a texturized ponytail? That's a really good question. If you put a bit of product in your hair while it's wet and braid it and then take the braids out once your hair dries and pull it back into a ponytail…voila! There you have it!
19. "Faux" bobs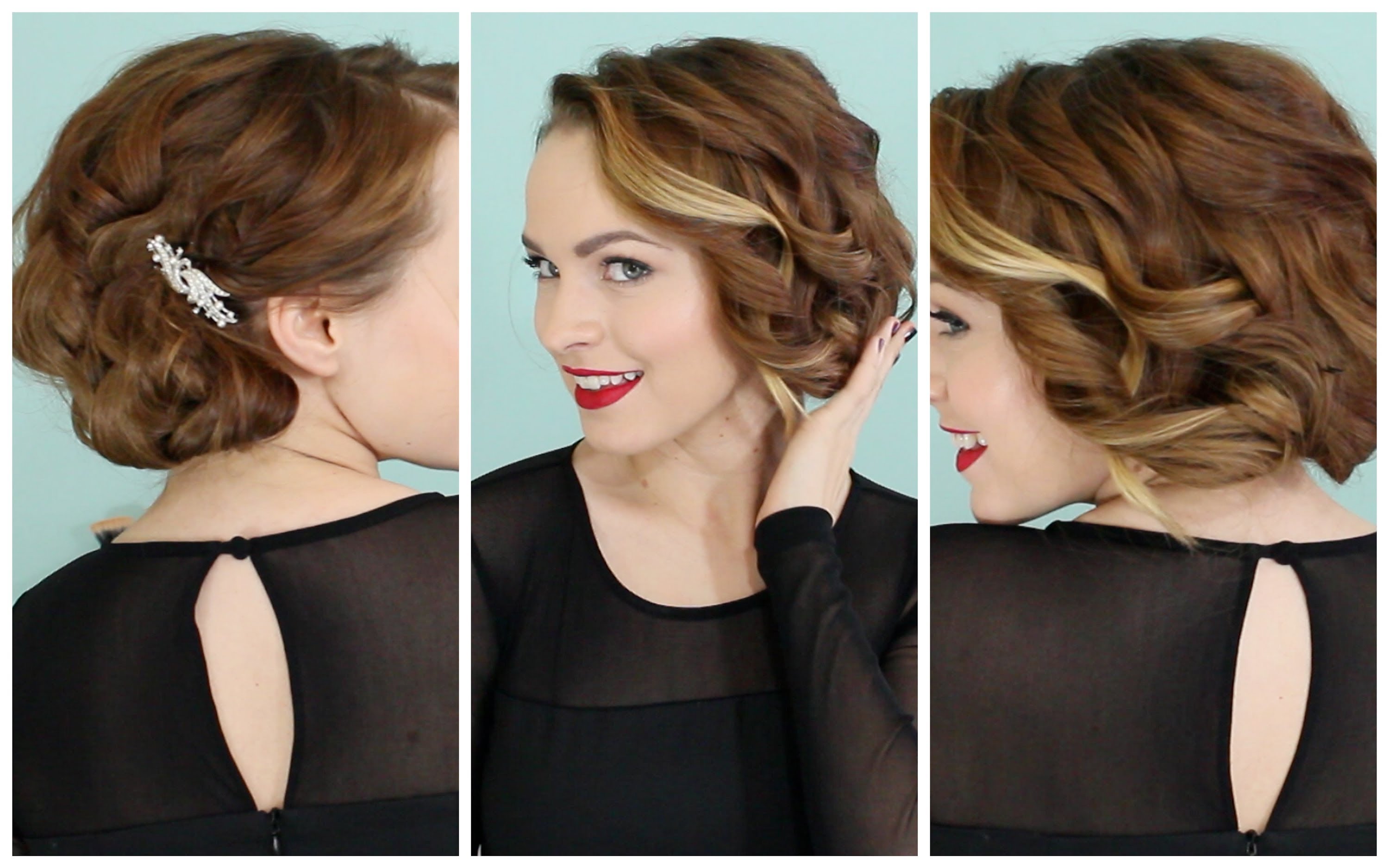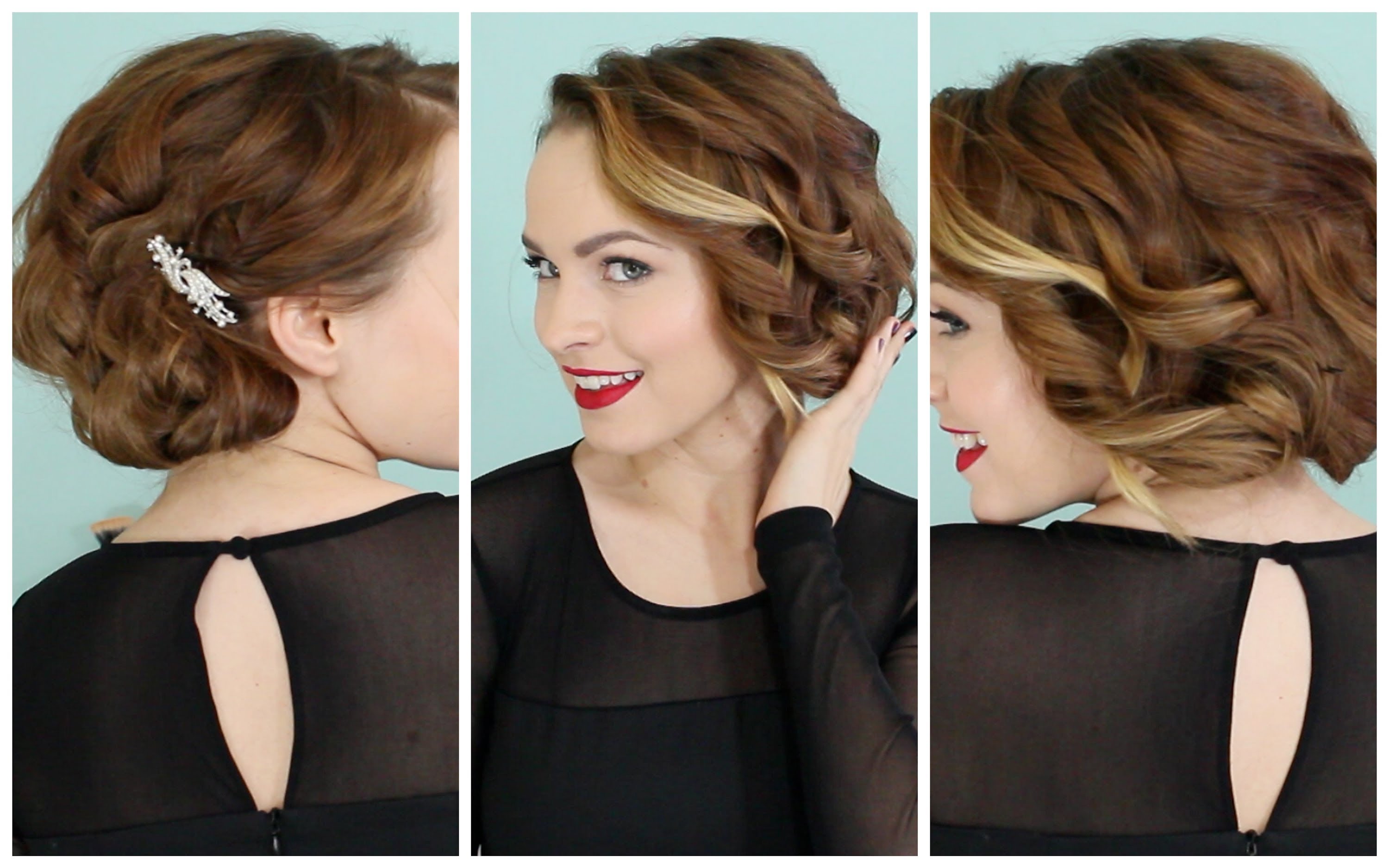 Basically, a faux bob is pinning your hair up in such a way that it looks shorter than it actually is. You can read about how to create your own faux bob by going here.
20. Pale pink hair color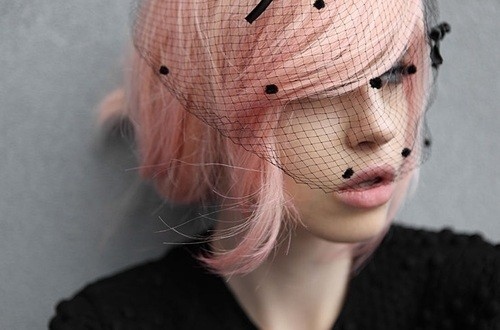 Here's another color trend for those who want to try something a bit radical. Pale pink is so…unique and yet still really feminine.
21. 70s hair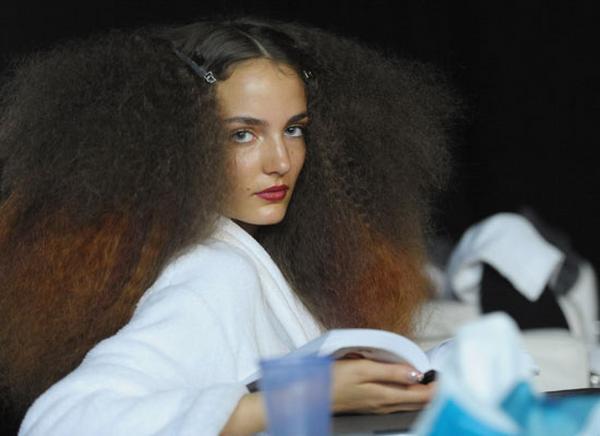 70s fashion is in, so it only makes sense that 70s hair would be too. Especially big natural hair. It requires very little styling but plenty of upkeep. You can read about how to maintain big natural hair by going here.