Women always find themselves out of ideas about what hairstyles they should wear. Yet, things may be much easier once you got a new haircut. And if your hairstyle is chic, you will look even more fashionable. In this post, we are going to share with you 16 chic short hairstyles. Check out these amazing hairstyles and see which one you like best.
Camel Highlighted Short Hairstyle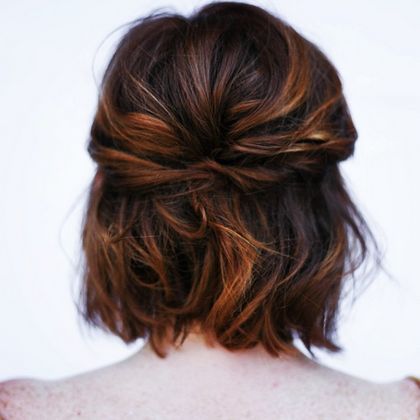 This half-up half-down hairstyle is effortless chic and it is suitable for every occasion. The camel highlights works great to add life to the dark hair. It is a nice hairstyle to transform you from work to date.
Wavy Bob Haircut for 2016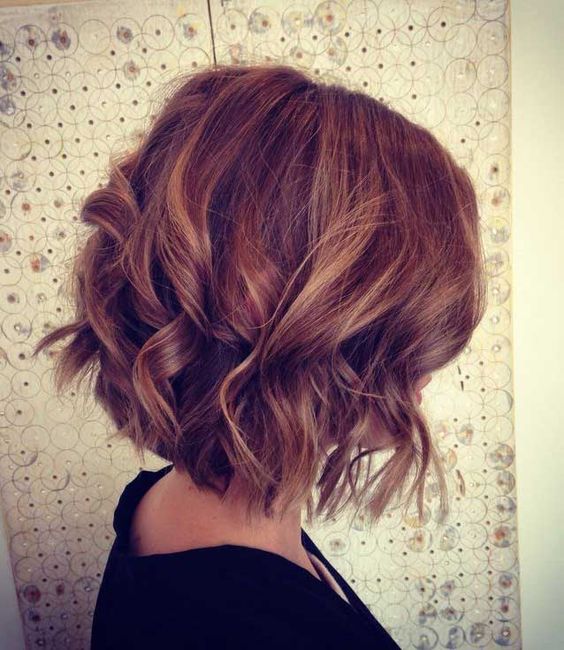 The bob haircuts are always popular. If you want a more stylish look, you can have a try o the wavy bob hairstyle. It's very sophisticated and great for formal occasions. The Brown hair color with some blonde highlights make it an ideal hair look for mature women.
Ombre Layered Haircut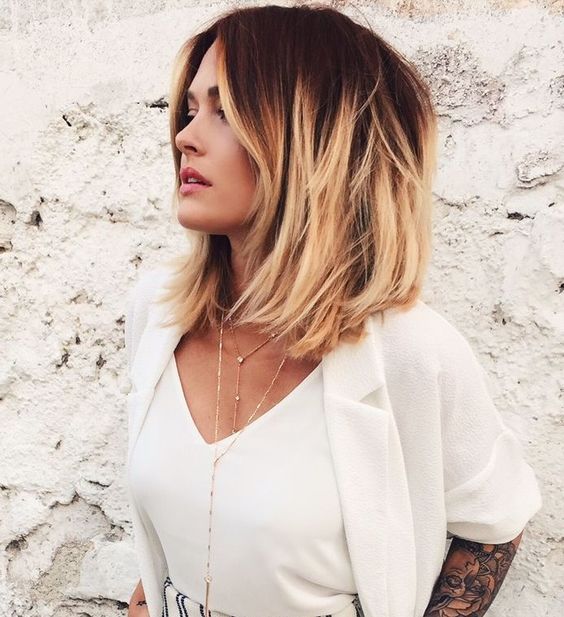 Some people may find it difficult to deal with the shoulder-length hair. Why not just try the layered haircut? It can add some movements to your hair and make it chic all the time. The brunette to blonde ombre hair color is super chic for every fashionista to try. Your shoulder-length hair won't be boring any more.
Stylish Side Parted Short Haircut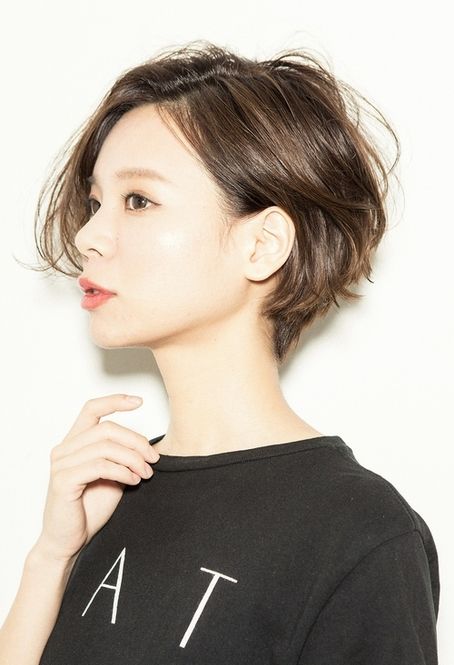 If you want your face to look slimmer and longer, you should not miss the side-parted haircut. With subtle waves, this coffee hair looks quite refreshing and vibrant. Women will look not only chic but also young with such a stylish haircut.
Messy Half Top Knot Hairstyle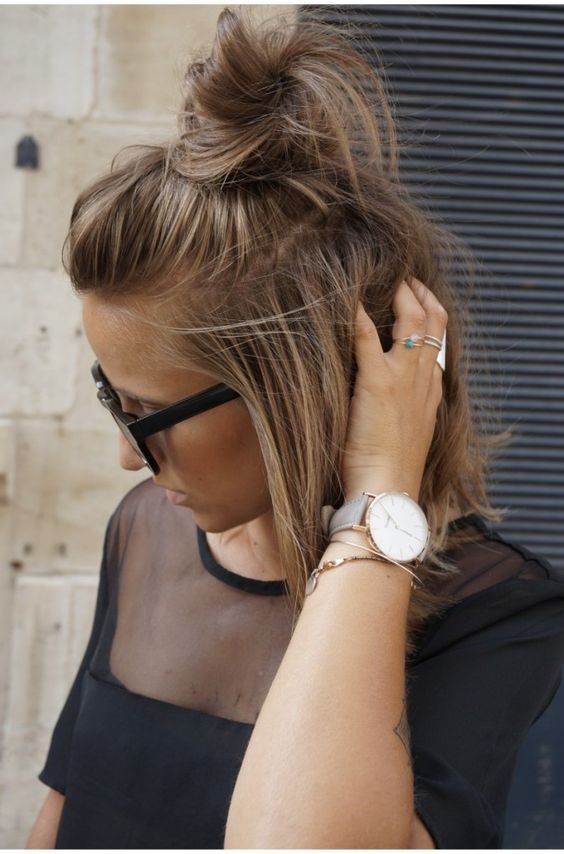 The Half Knot hairstyle is quite popular this year. You can rock a messy top knot with your short hair and go for a care-free hair look. The messy half top knot looks cute and naughty, so you will look several years younger with this simple hairstyle.
Fashionable Side-Parted Wavy Hairstyle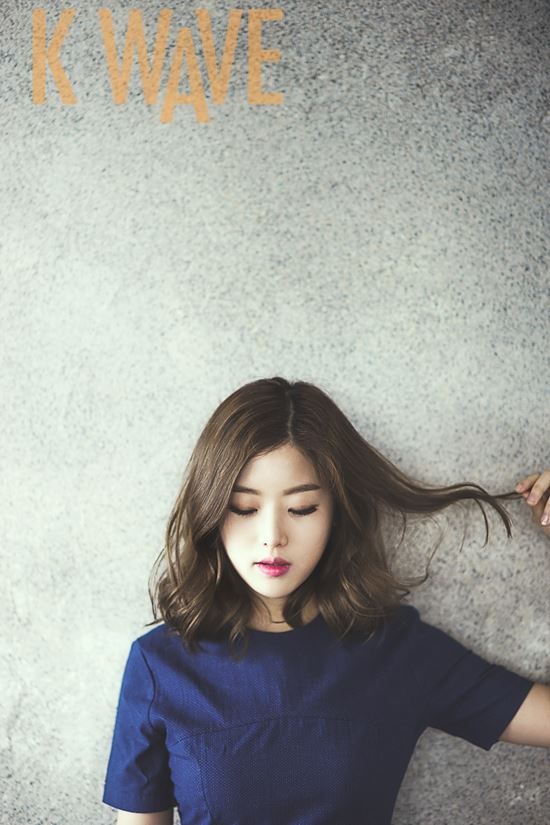 The first step to get an elegant look is to get a decent hairstyle. This side-parted haircut is very graceful with the loose curls at the ends. And the wavy hair just embrace the face gently, which makes this hairstyle quite sweet and beautiful.
Pretty Half-Up Half-Down Hairstyle for Short Hair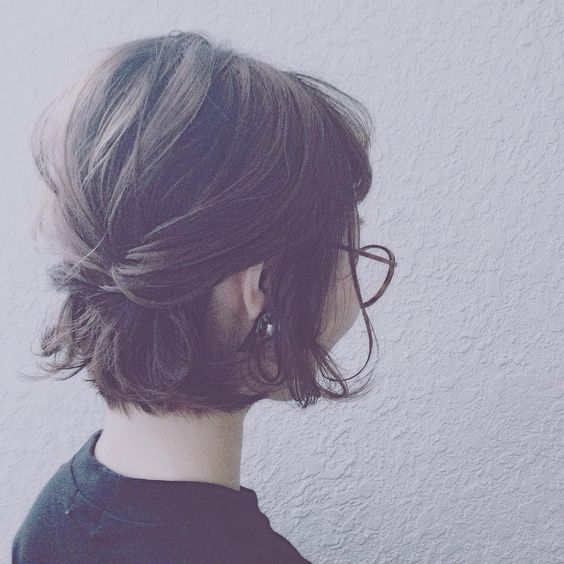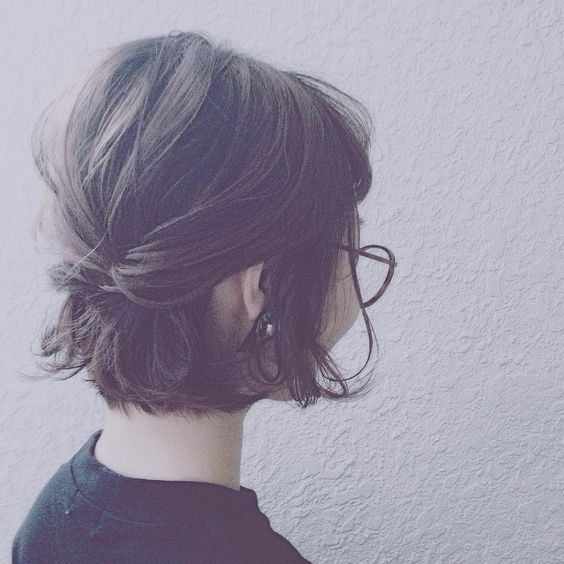 If you wish to look more feminine with your short hair, you can experiment with this pretty half-up half-down hairstyle. The top is tousled a bit messy so that it can look stylish. Plus, some curls have been created at the ends of the hair, which makes this hairstyle more lovely for women to appear younger.
Ash Blonde Side-Parted Bob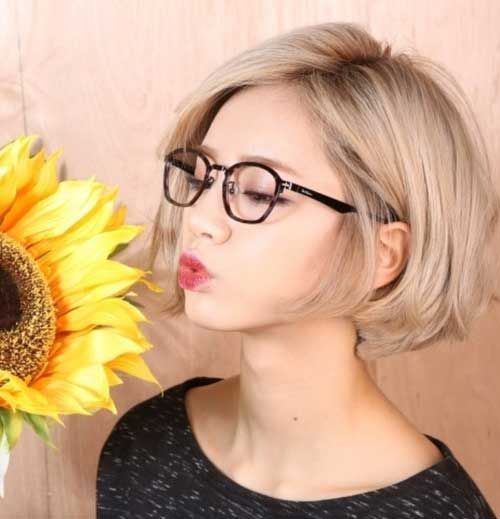 The ash blonde bob is super chic for all women. Mature women and younger girls are both suited for this stylish hairstyle. The simple yet stylish hairstyle can be worn to different kinds of occasions. The side part makes your face look much slimmer and any of your outfit can be improved with a chic haircut like this.
Edge Side-Parted Short Haircut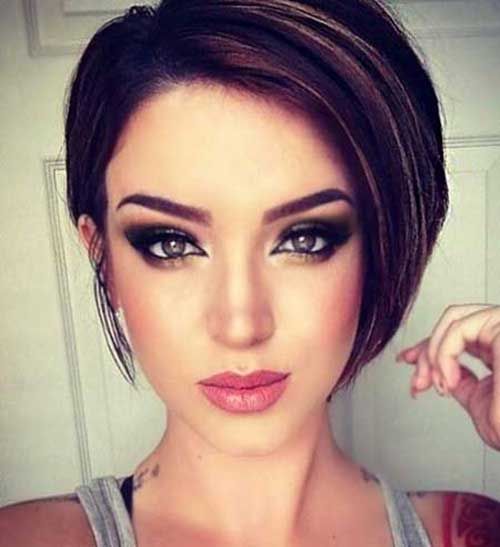 If you like the very short haircut or if you want a cool look, this side-parted short haircut is an ideal choice for you. All women can try this edgy-chic haircut, especially those stylish office ladies. This side parted short haircut is great as a formal yet fashionable office hair look.
Blonde Curly Lob Hairstyle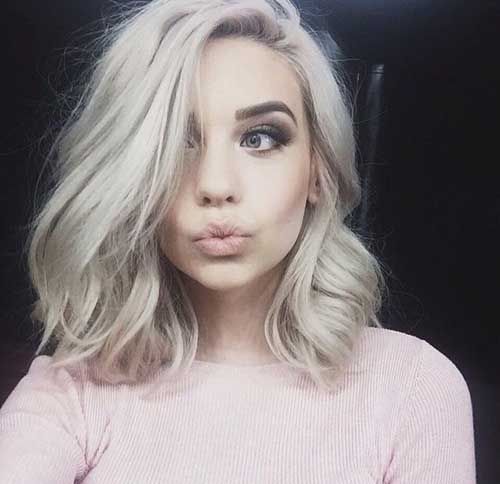 More and more women fall in love with the lob haircut. To be more different, you can try this curly long bob hairstyle. Besides, the deep side part does a great job in shaping the face so that all face shapes are suitable for this chic hairstyle.
Beautiful Long Bob Haircut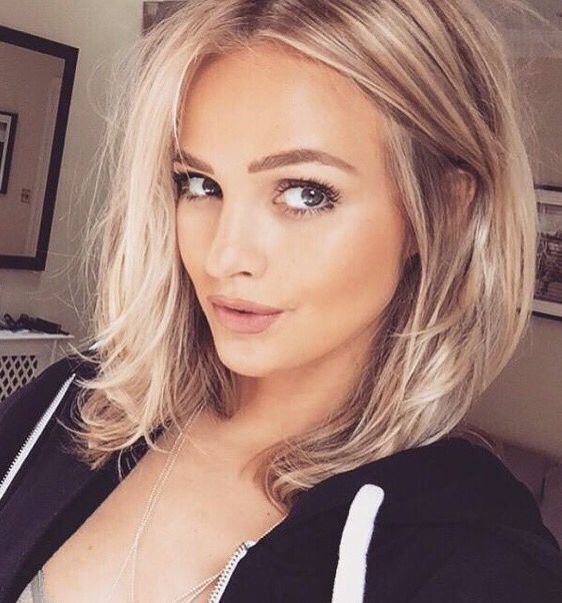 The blonde long bob haircut is effortless chic for all women. Women will look more cheerful and fashionable when they had their hair cut this way. It's a center-parted haircut. Put one side of the hair behind the ear so that half of the face can be shown to the world.
Loose Half Updo Hairstyle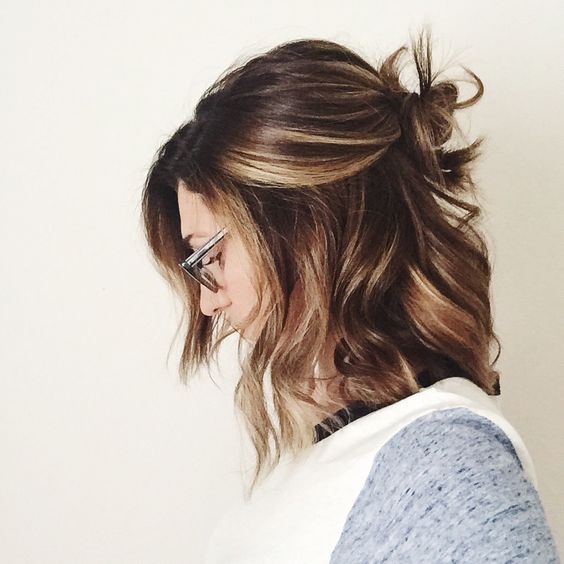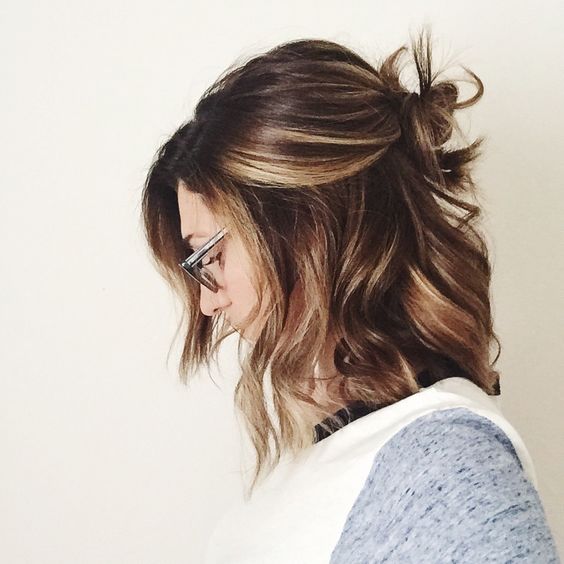 The wavy bob is elegant by itself. Yet, it can be casual-chic once you create a loose half knot with it. The highlighted hair adds more fashion vibes to this short hair look. It looks great on all women and all occasions.
Faddish Stacked Short Haircut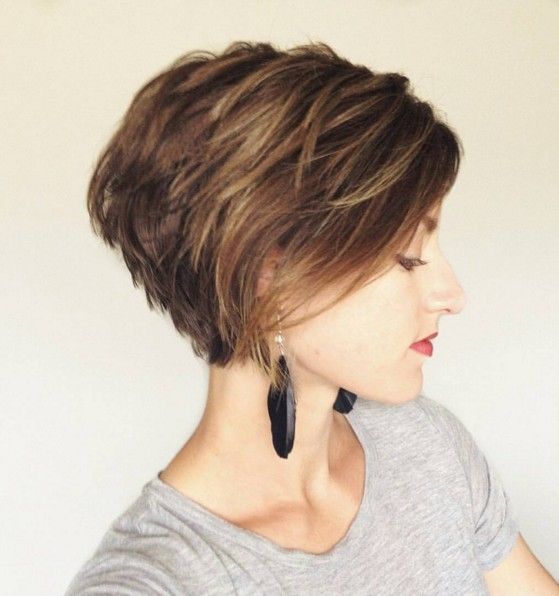 With rich layers, this stacked short haircut looks lively and trendy. This is a fantastic haircut for mature women. Because it's really chic and can enhance the look of a busy housewife who doesn't have so much time to dress up herself.
Dual Dutch Braids for Short Hair
This dual Dutch Braided hairstyle is suitable for those sweet and lovely girls. It's also great for students. It looks so cute and you can wear this adorable hairstyle for most occasions. You can wear it for parties, holidays and the gym. If your work doesn't have strict requirement about your hairstyle, this can also be a pretty hairstyle for work.
Casual-Chic Braided Hairstyle
When you are on a holiday, you should keep yourself beautiful all the time. A care-free hairstyle will do a great job. This braided hairstyle is not difficult to achieve yet it really looks fascinating. This is a wonderful hairstyle for women with thick short hair.
Stunning Updo Hairstyle for Summer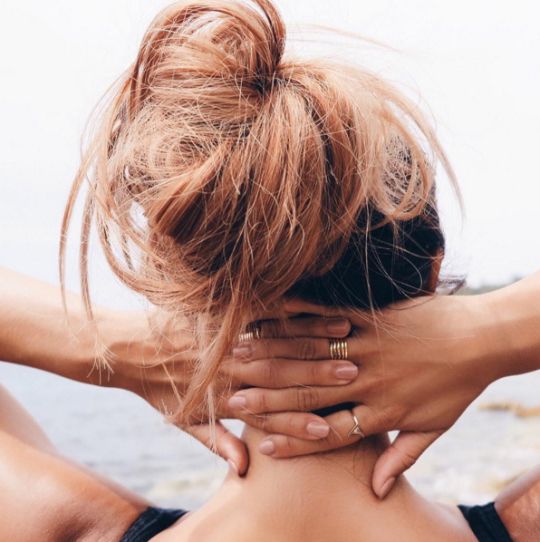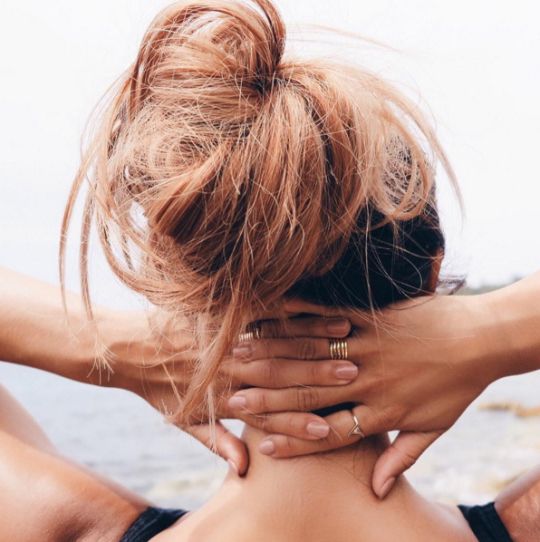 You may feel quite hot when you wear your hair down in summer, especially when you are in the open air. As you can see in this picture, the auburn hair looks so amazing in this messy updo hairstyle. So, just choose a chic color for your hair, then you can get a fashionable hair look with no effort.