If you don't want to wear really long hair but you're not interested in chopping off all of your locks either, there is a happy (and also really popular) compromise. You can always go with a bob.
Initially, that might sound a bit on the side of boring; however, there are actually all kinds of eye-catching ways to make the bob look work for you. It's all about knowing what the latest styles are and then talking with your stylist about which one will best fit the shape of your face, your kind of personality and also your signature style.
Hopefully, this will help you to narrow down your best options:
1. Chin-length bob with bangs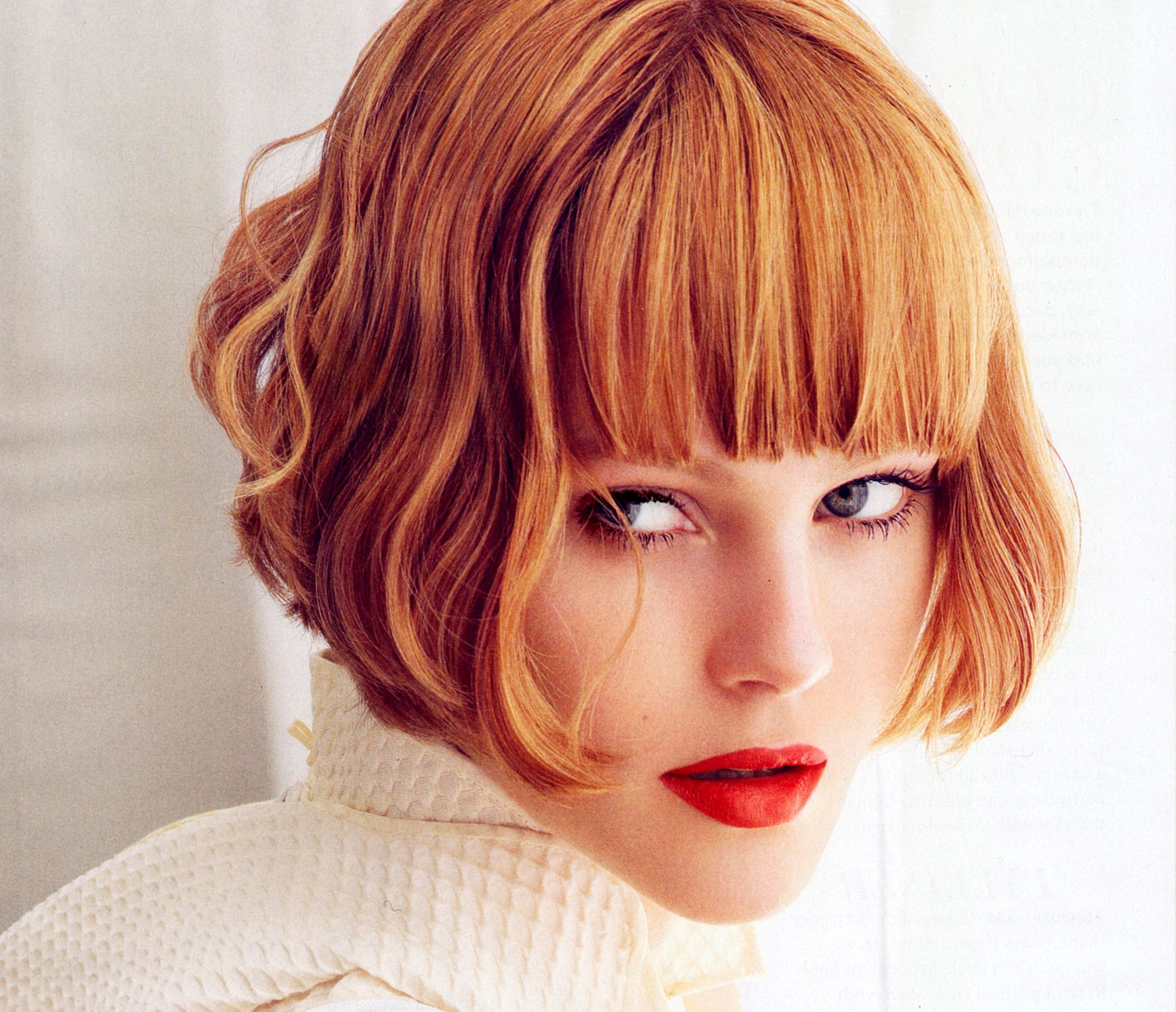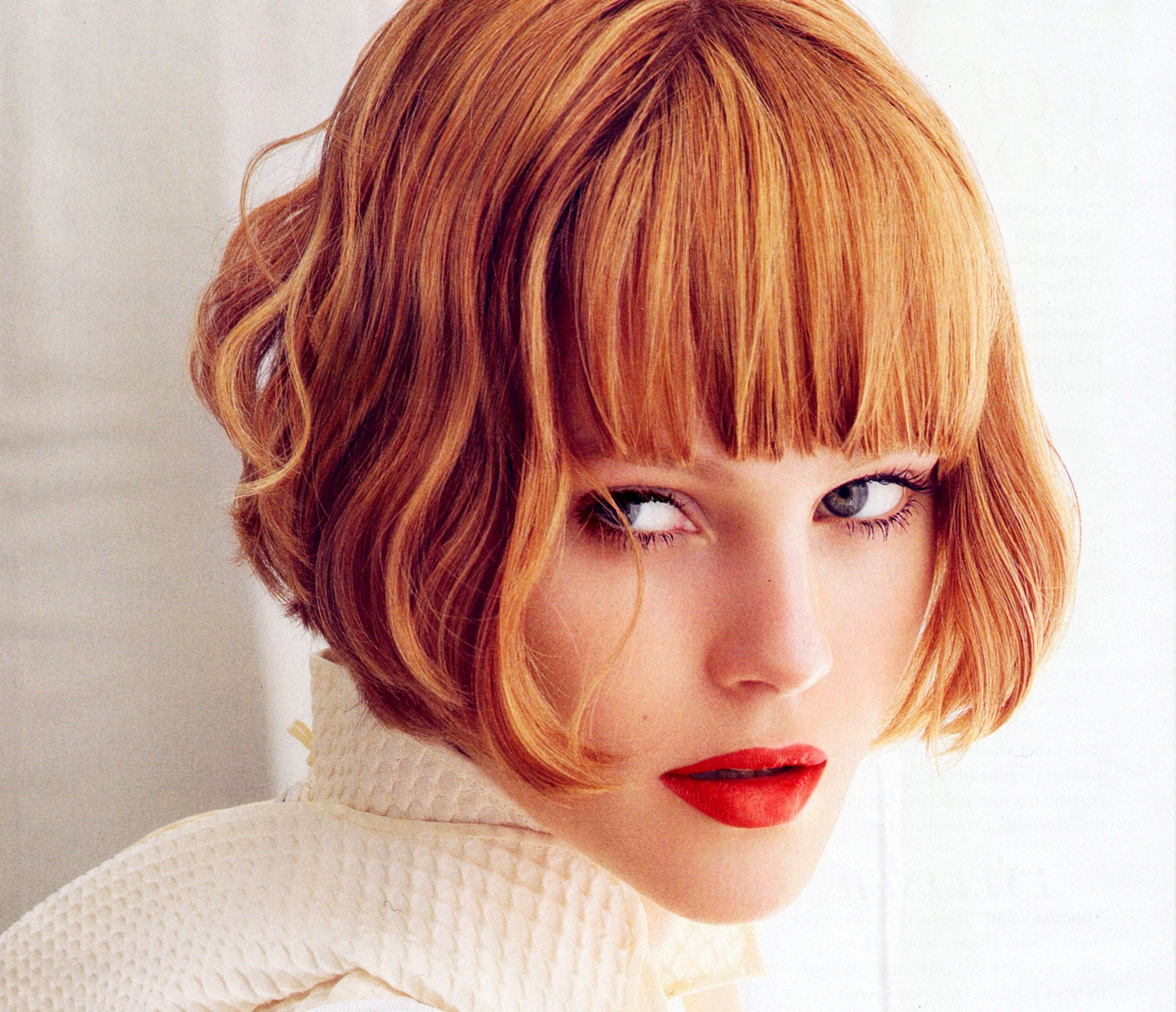 Really, how cute is this? The length, the waves, the bangs and the color all make it such a delightful kind of bob.
2. Choppy bob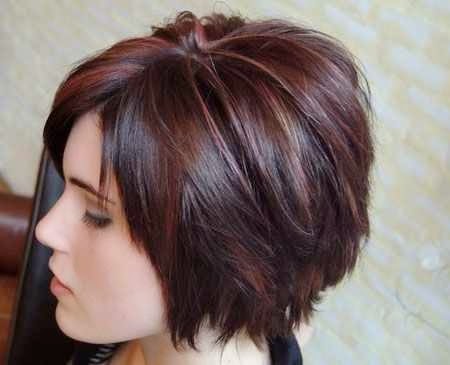 If you want a laid back kind of look (and your hair is naturally thick), you can always go with a choppy bob such as this one.
3. Smooth and straight bob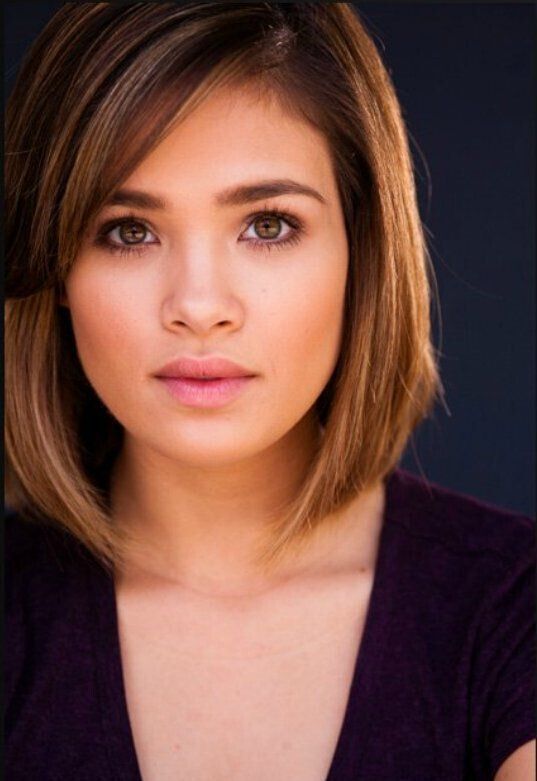 Are you a bit more conservative? Or perhaps your hair is a bit thin? A smooth and straight (and a bit longer) bob like this one is ideal.
4. Blunt bob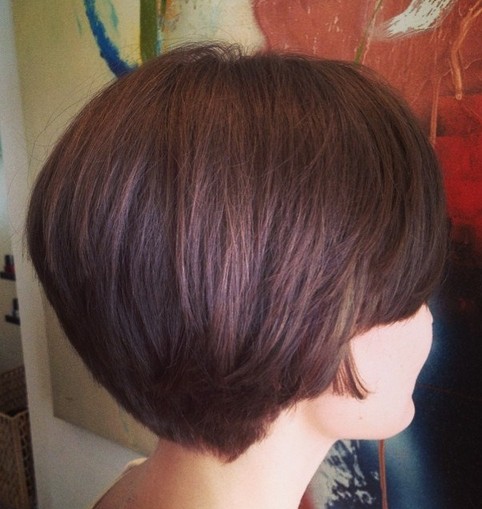 This is another type of bob that is just right for thick hair. It's blunt but the tapering in the back still gives it tons of personality.
5. Straight asymmetrical bob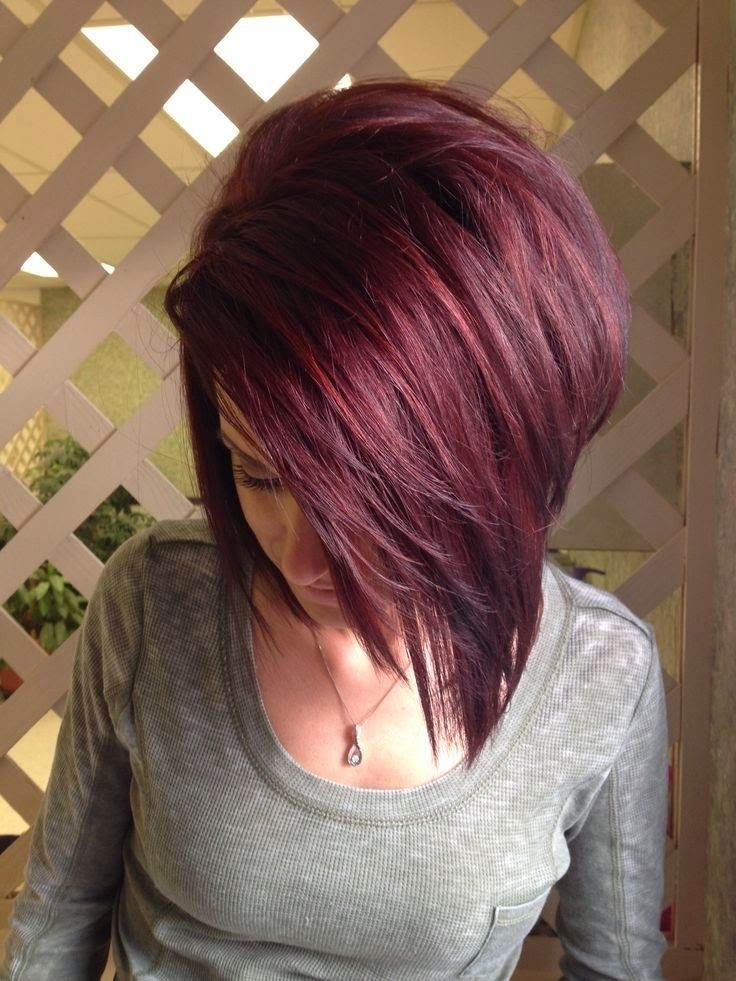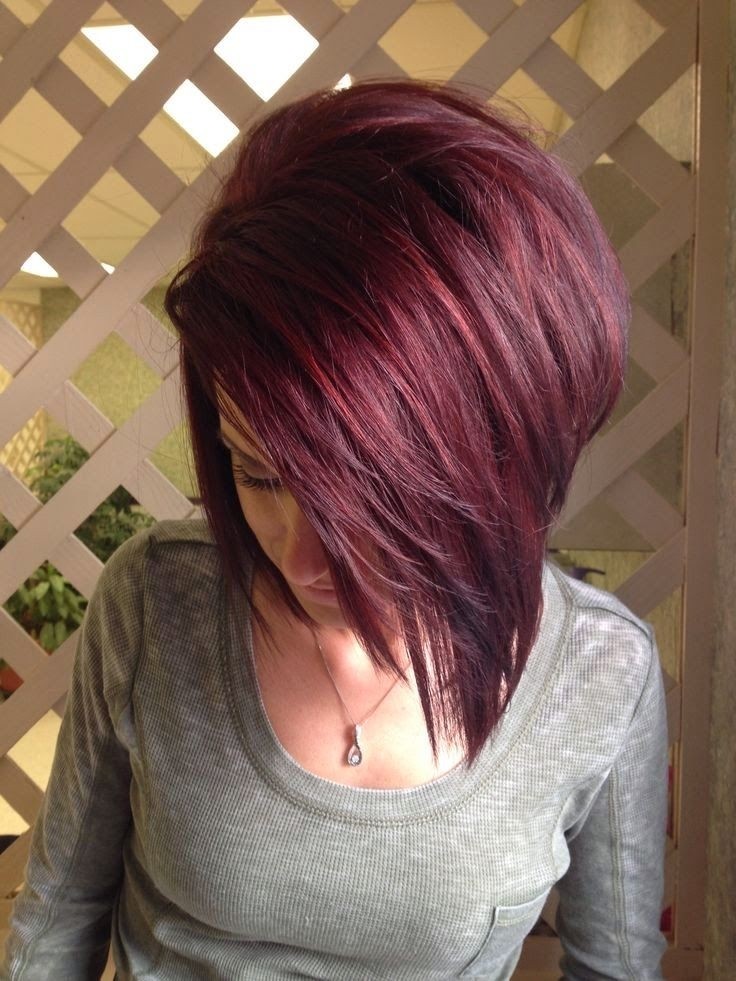 Here's a modern way to wear a bob without having to do a lot of upkeep. Just get it cut into an asymmetrical style. Then add a bit of color to it.
6. Super sleek bob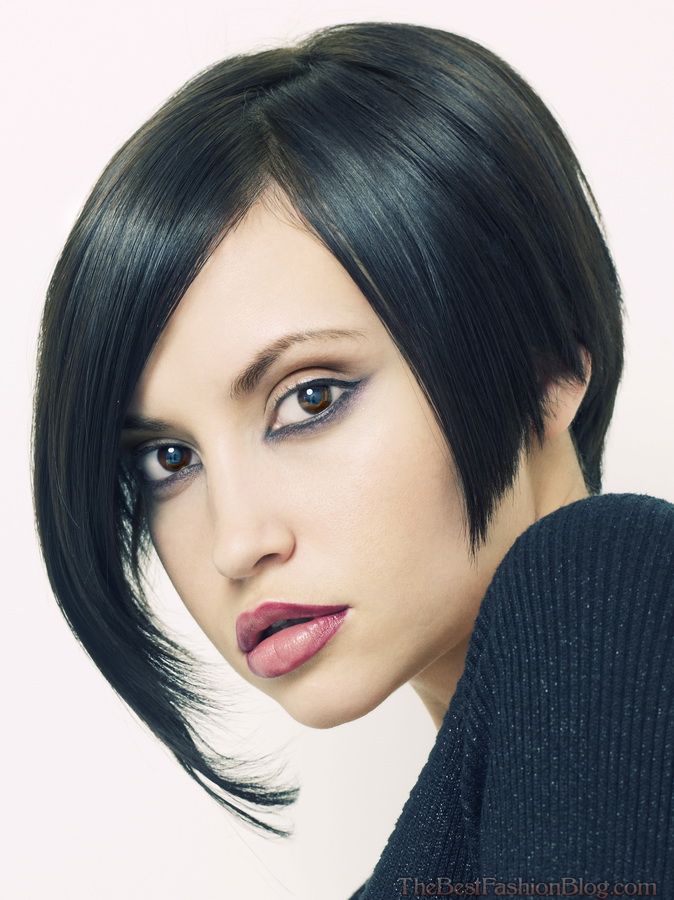 Nice. No matter what age you are, this super sleek bob will look perfect on you. (Just ask your stylist.)
7. Long bangs bob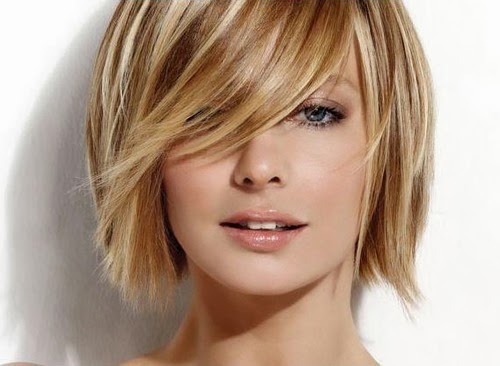 Some people prefer to have a bob without bangs. Some people like the kind with really short ones. We like these longer bangs because there are so many different ways to wear your bob with 'em.
9. Radical color ombre bob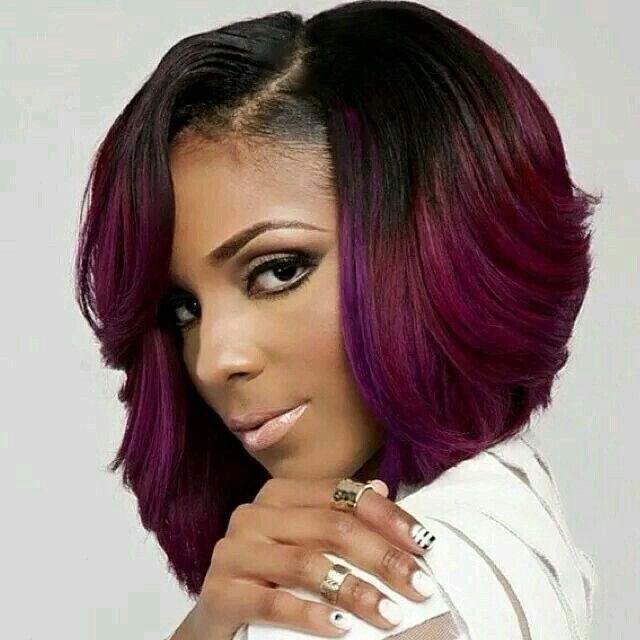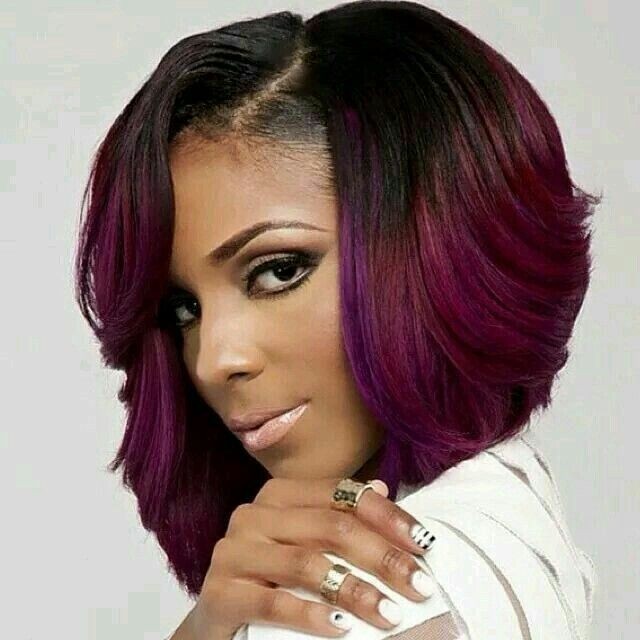 A bob can stand out in a really big way, not just from the cut but also from the color. A red and purple ombre will guarantee that you will be unique wherever you go.
10. Short round bob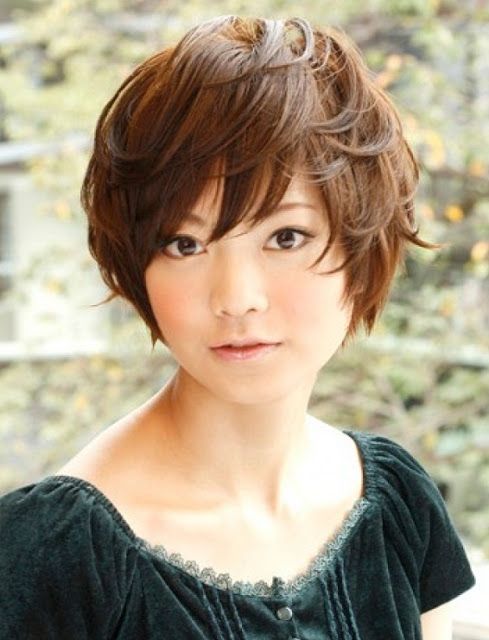 We personally think that this is a really youthful-looking kind of bob due to the layers and the really cute round shape of it.
11. Bold pink bob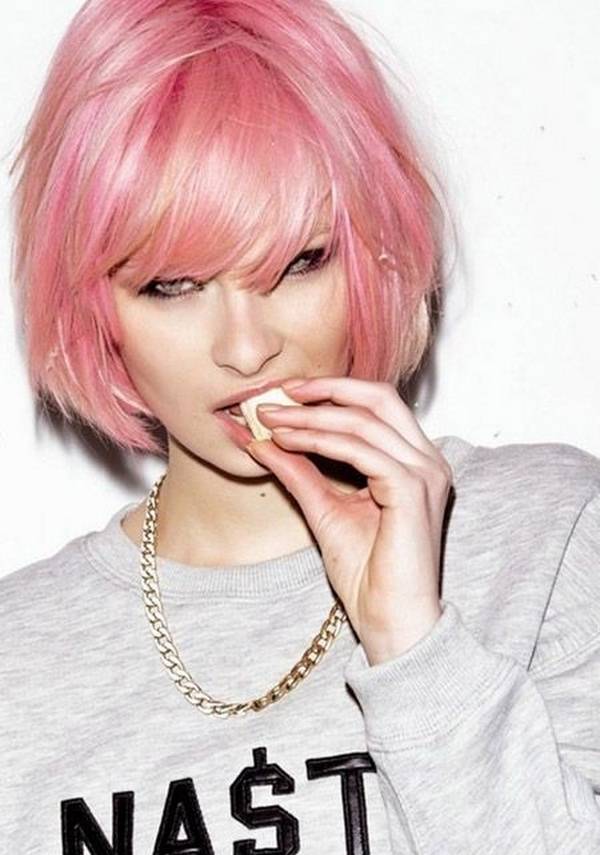 Yeah we know. There's a pretty good chance that she's wearing a wig. But if you're in love with this look, your stylist can turn your own hair this fun bubblegum pink color.
12. Super loose waves bob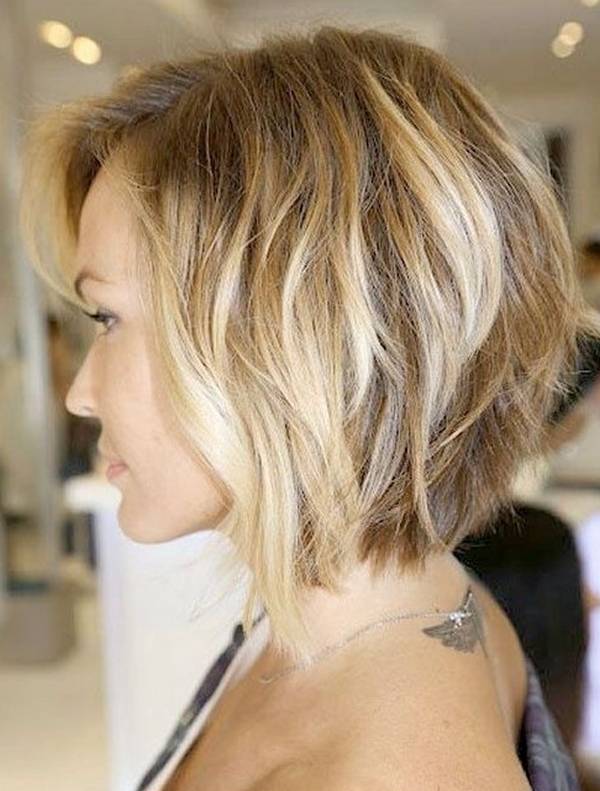 Are you planning for a summer vacation and you don't want to fuss with your hair a lot this year? This razor cut bob is perfect for hair that naturally has loose waves. (Don't forget to add some blonde highlights to it!)
13. Bob with blunt bangs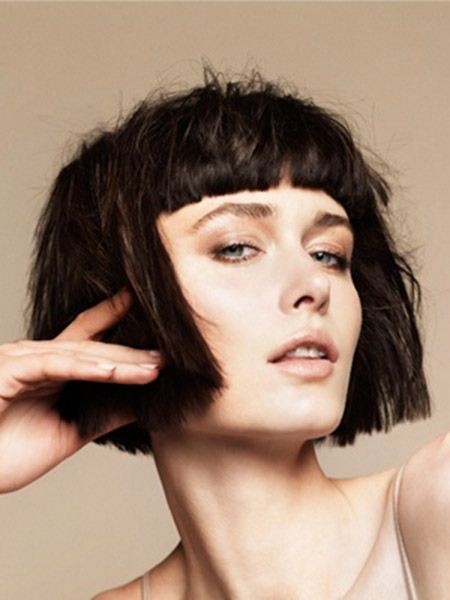 This basically makes us think of 80s hair which is just fine being that the 80s are back. You'll be "throwback chic" with this bob that comes complete with blunt bangs.
14. A-line bob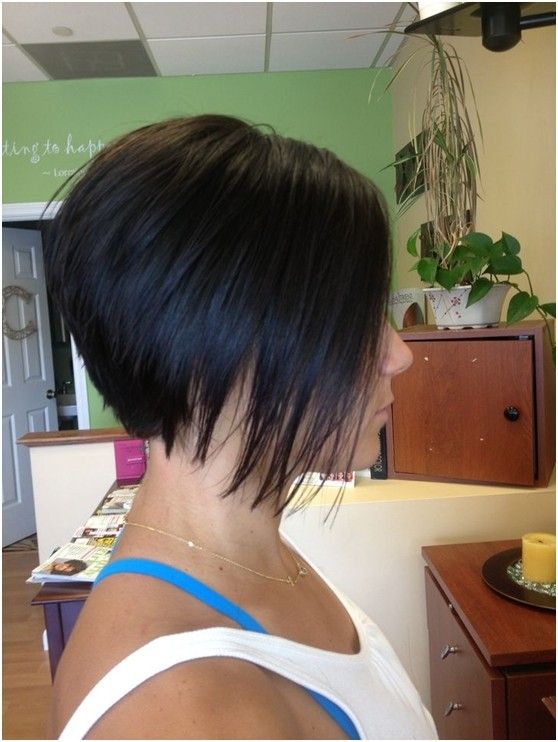 If you've ever wondered what an A-line bob looks like, now you know. We dig it in a really big way.
15. Long asymmetrical bob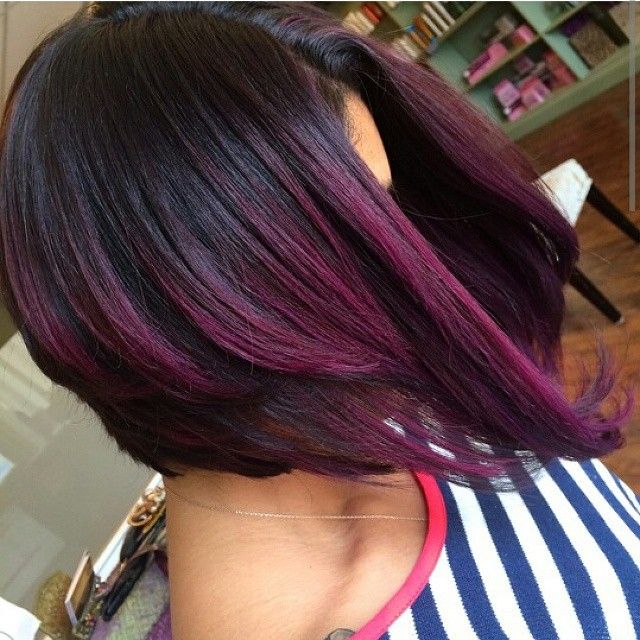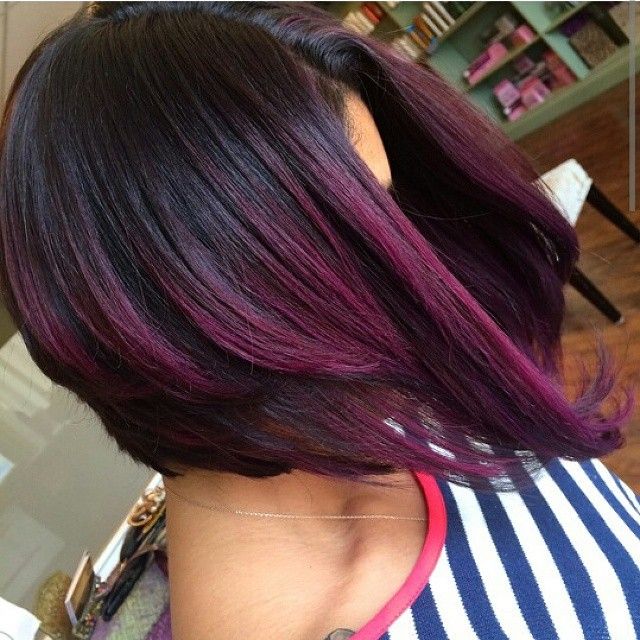 This is basically a longer version of an asymmetrical bob. Sure the cut is wonderful but what really makes it unforgettable is the violet ombre coloring that's added to it. It's one of the best bob trends this year.
16. Short layered bob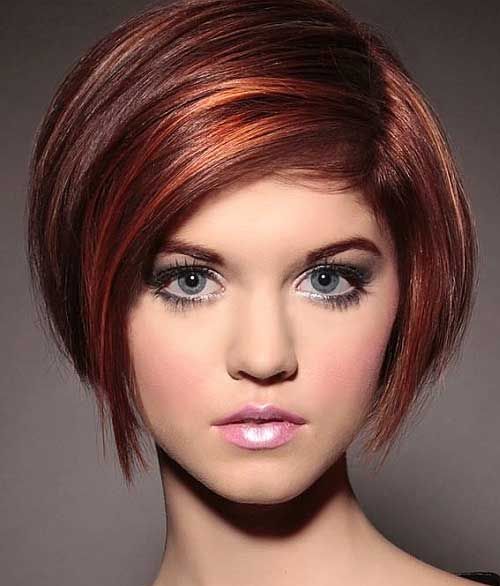 This is a shorter kind of bob. It's suitable for a round face and really easy to maintain.
17. Curly bob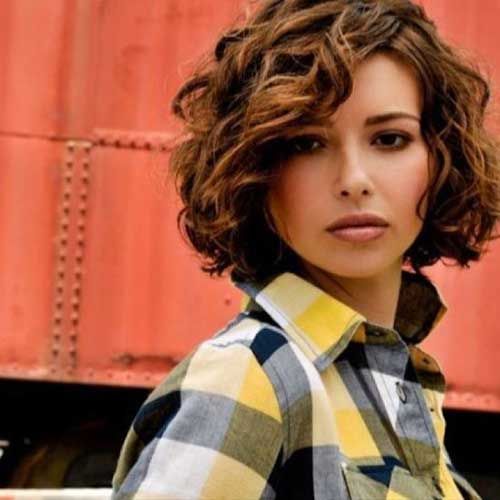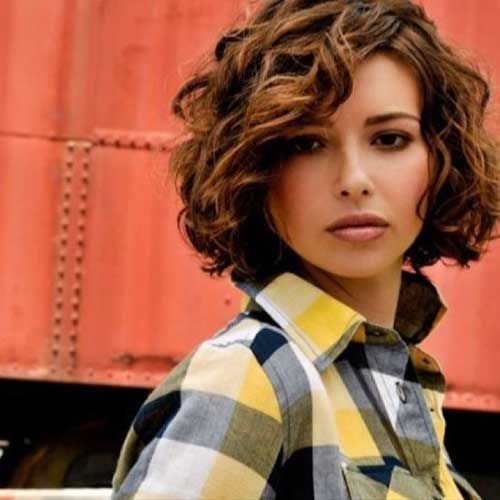 If your hair is curly, you don't have to blow out or flat iron your tresses. Simply show your stylist this picture.
18. Tapered back bob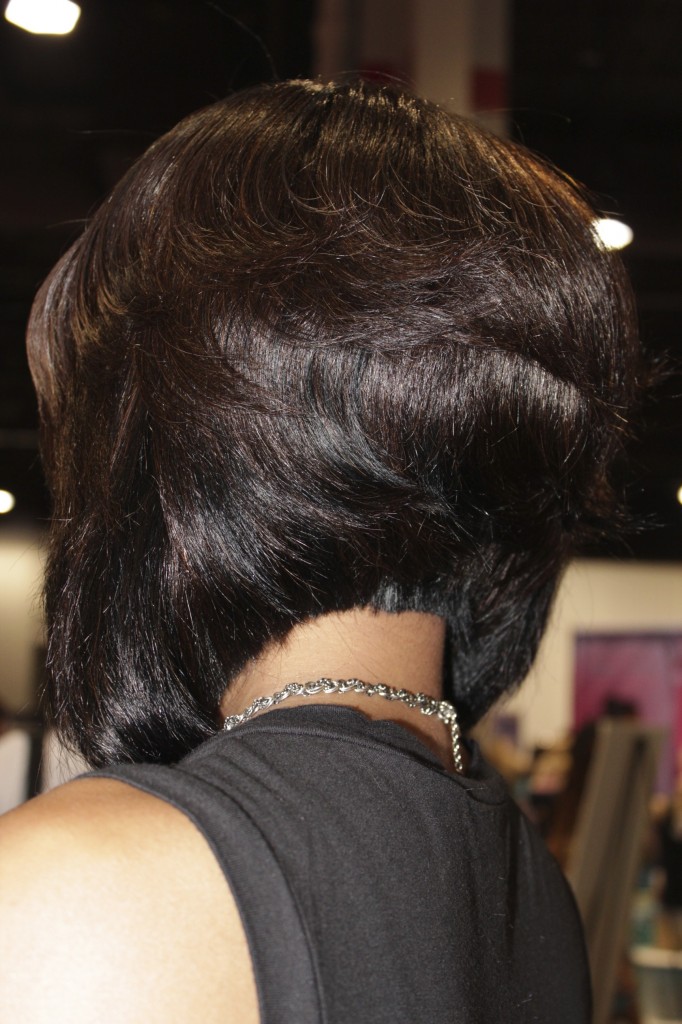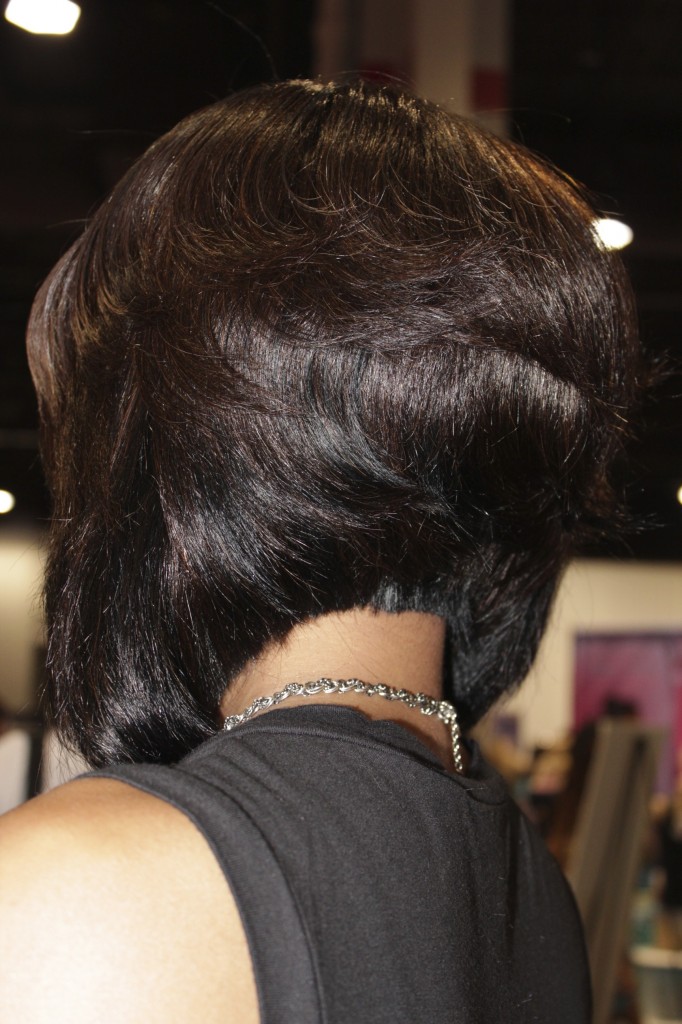 This is another type of A-line bob. One that has a tapered back and oodles of layers. #hairmagnificient
19. Tri-color bob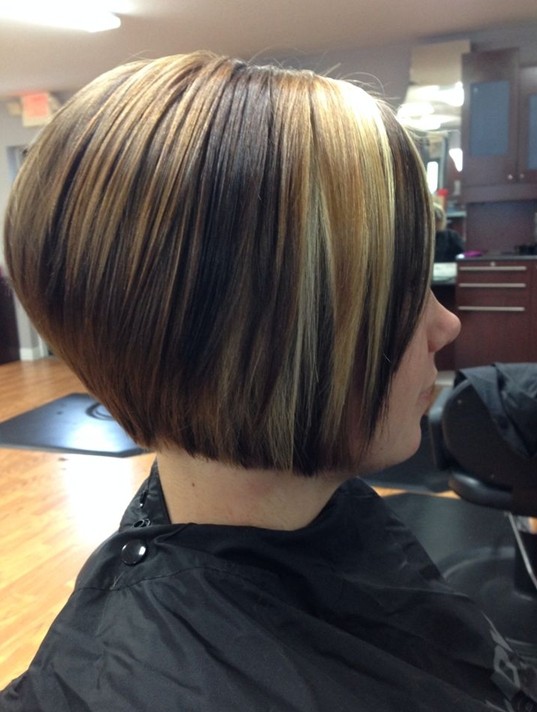 It's a basic kind of bob. That is until the three different colors were added to it. Then suddenly it became one of the trendiest bobs that you'll see this season.
20. Platinum and mint green bob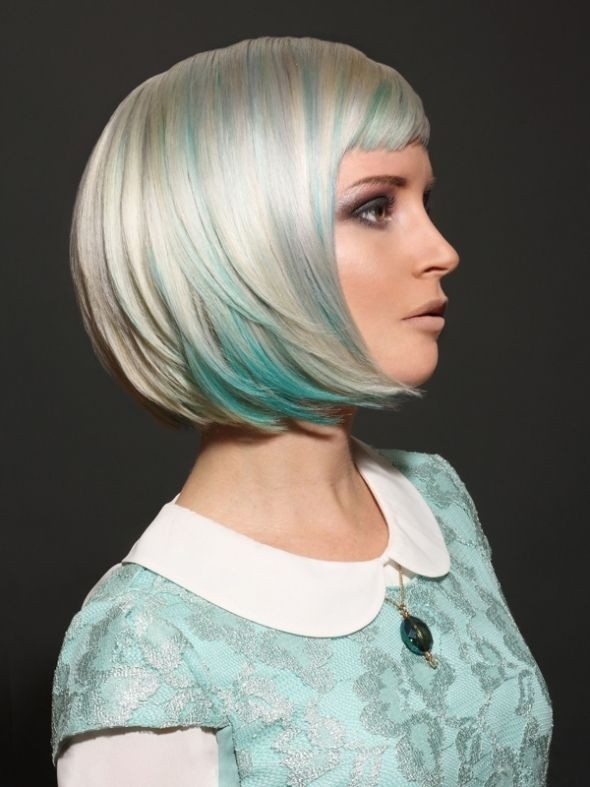 Very few are going to attempt this, we know. But since mint green is a huge fashion color this year, we decide to provide it—just as a highlighting option.
21. Long side bangs bob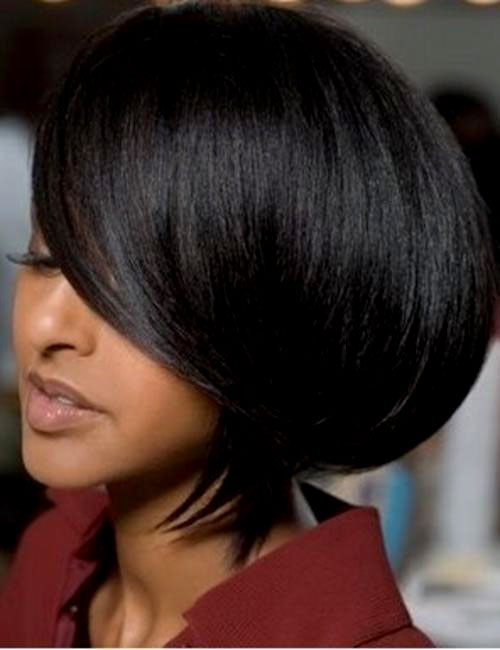 Lovely. Simply lovely. For work. For after work. And on those special evenings with that special someone. This bob—with the long side bangs—works for every occasion. Breathtakingly so.