With all of the flared jeans, kimono jackets and platform shoes, it's probably no surprise to you that when it comes to fashion, the 70s are back and in full effect! And when it comes to hair, there is no way you can spotlight that era without giving major props to the Afro.
However, we decided to showcase it with a bit of a twist. These amazing 20 featured looks are bigger than the average Afro and curlier than a lot of the ones that you might've seen in times past. Basically what we're doing is paying homage to big, beautiful curly hair. The way the Afro would look with a bit of a different texture.
It's the kind hair will have you still looking stunning and fashionable even once the 70s trend is long gone…
1. Big and curly layered hair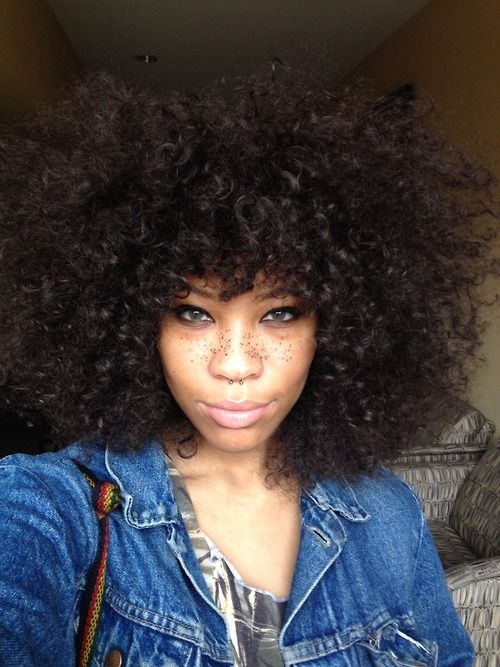 This basically looks like a big curly Afro, right? So how was she able to keep its shape? She got it cut into layers.
2. Big and curly hair with long layers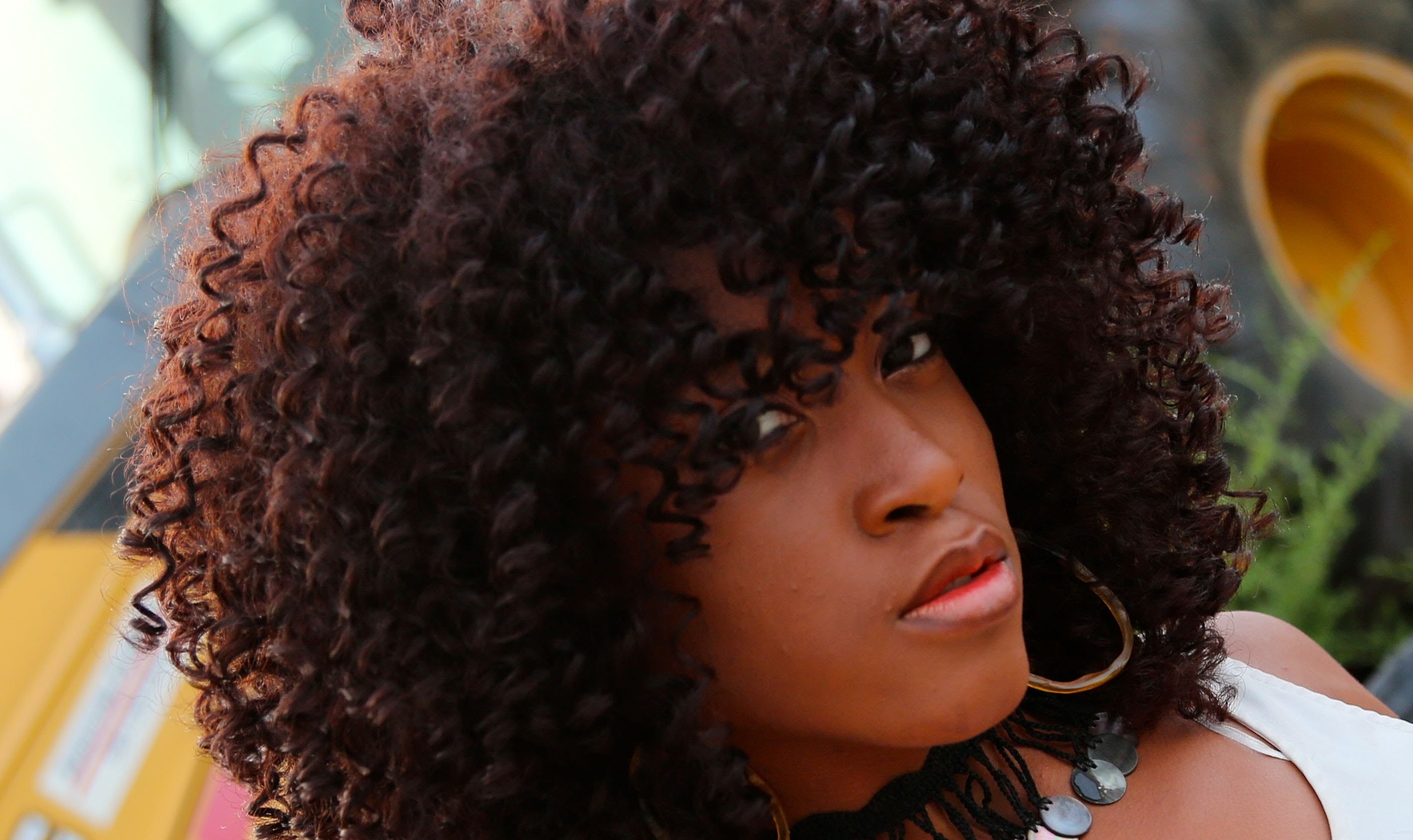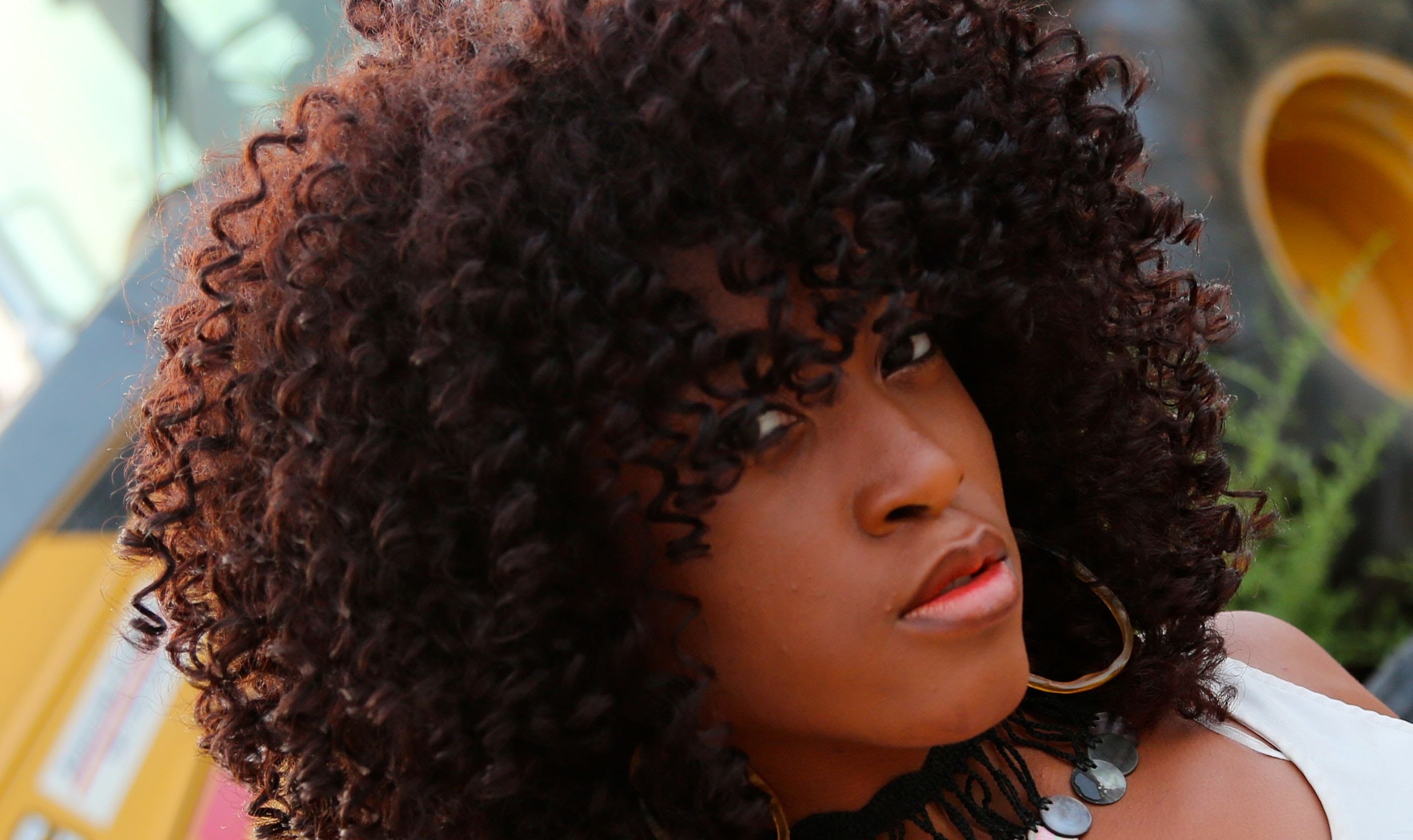 But if you don't want your own hair to look quite that full, all you need to do is get it cut into longer layers like these. That way, it will still have some shape without quite as much volume.
3. Big and curly hair with red hair coloring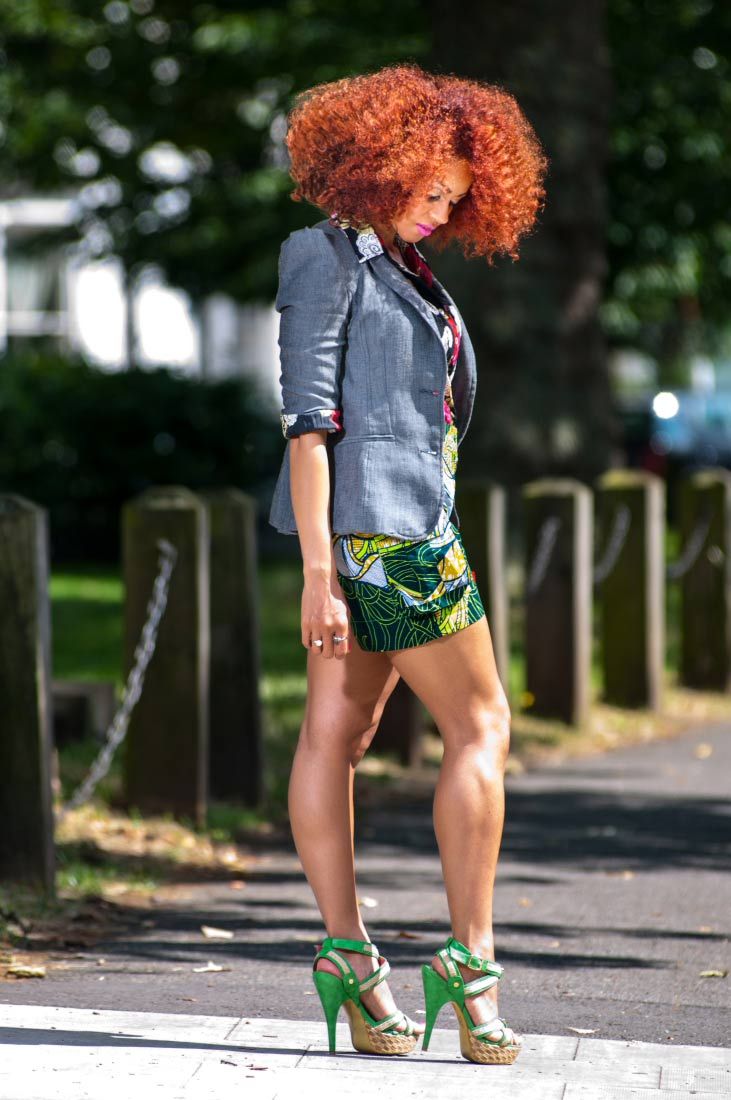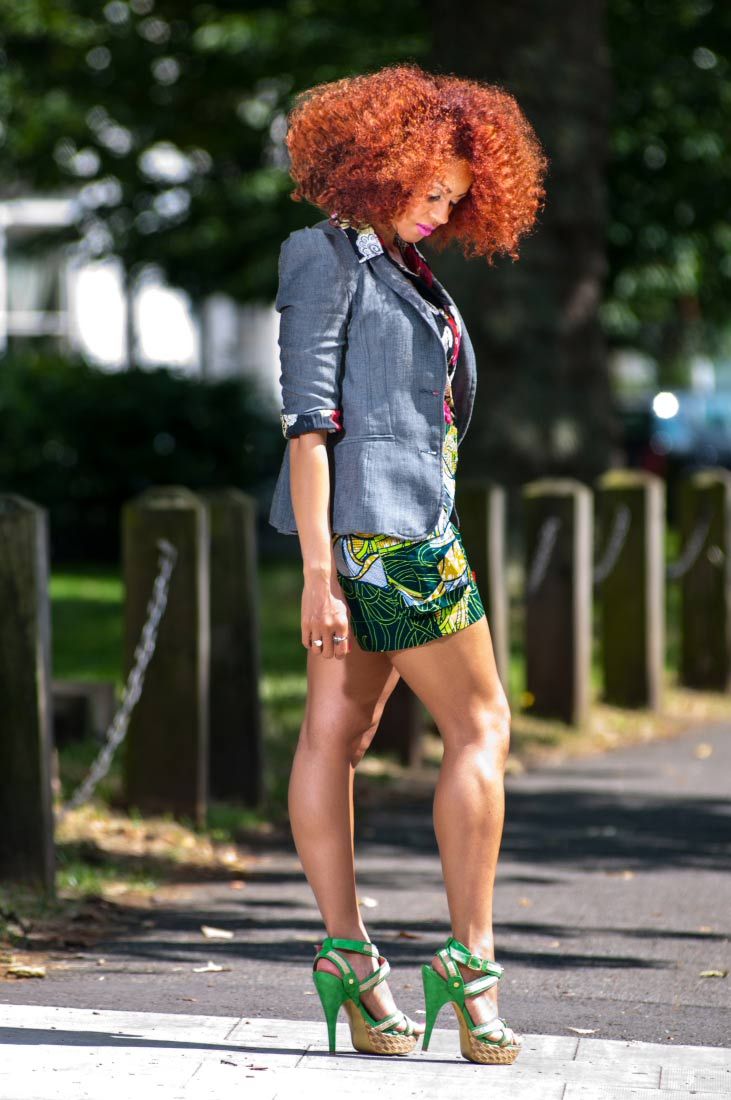 Color can totally transform any look. Red is one that does it best.
4. Big and curly hair with blond highlights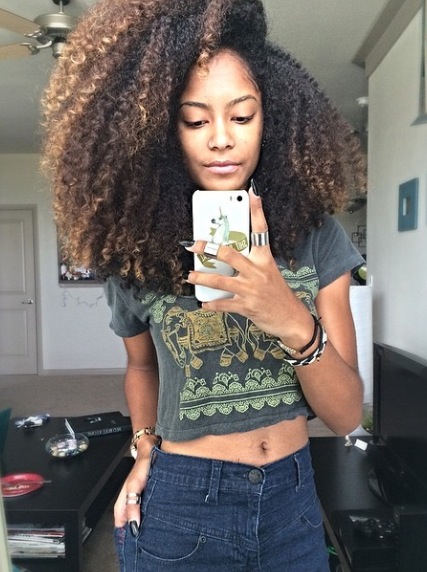 Highlights are always a nice way to add a hint of color without doing anything too drastic. Blonde is one of our favorites; especially during the summertime.
5. Big and curly hair with side part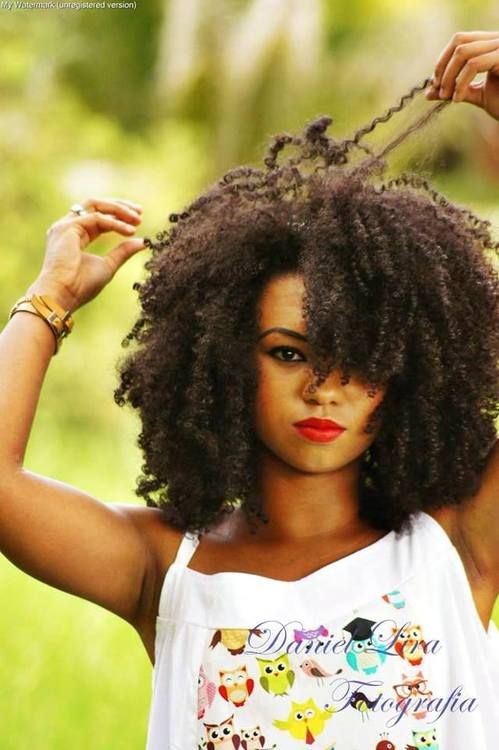 If you have a big mane and you don't want to tame it but you do want to add a bit of a twist to its appearance, you don't have to do anything super drastic. Just put a side part into it and…there you go.
6. Big and curly hair with bangs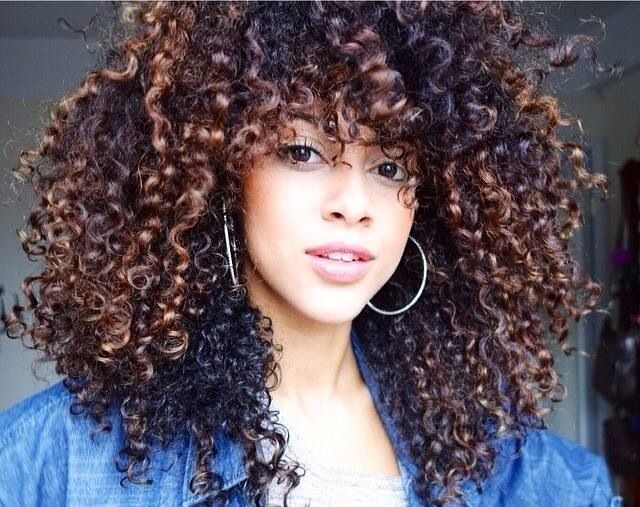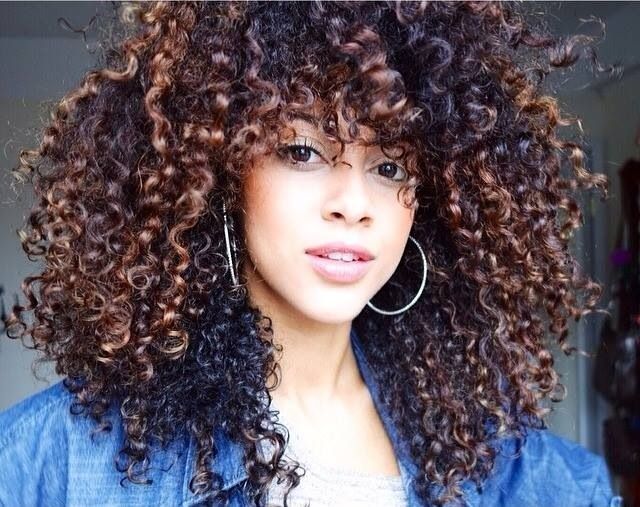 She's amazing looking, right? Yes, her face is naturally beautiful but so is her hair and what we like so much about it are her bangs. Yes, bangs even work well with curly hair.
7. Big and curly hair swept to the side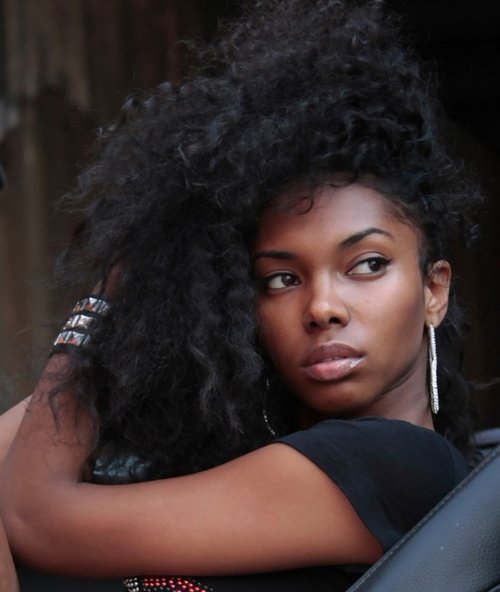 On the days when you're hair is either too curly or it doesn't seem curly enough, don't fuss with it a lot. Simply pull it over to one side and secure it with some bobby pins or a few barrettes.
8. Big and curly hair with caramel highlights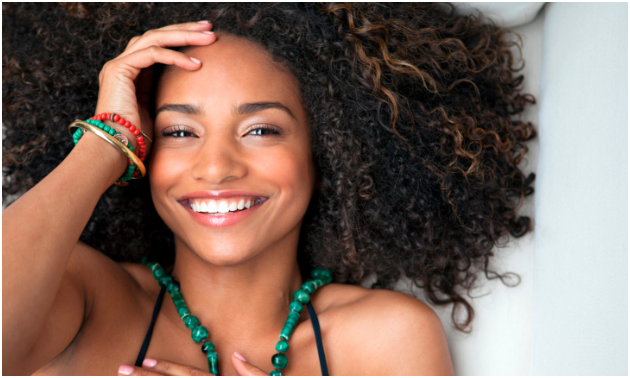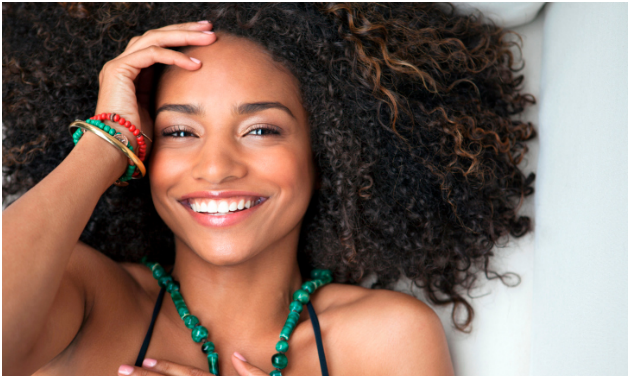 Yeah. We'd be all smiles if we had hair like yours too, girlfriend! From the big curls to the subtle caramel highlights.
9. Big and curly hair with an A-line cut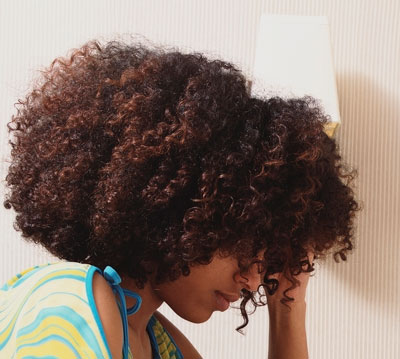 Here's another way to add some shape to your curly hair. Get your stylist to cut it into a bob. An A-line bob, at that.
10. Big and curly Afro hair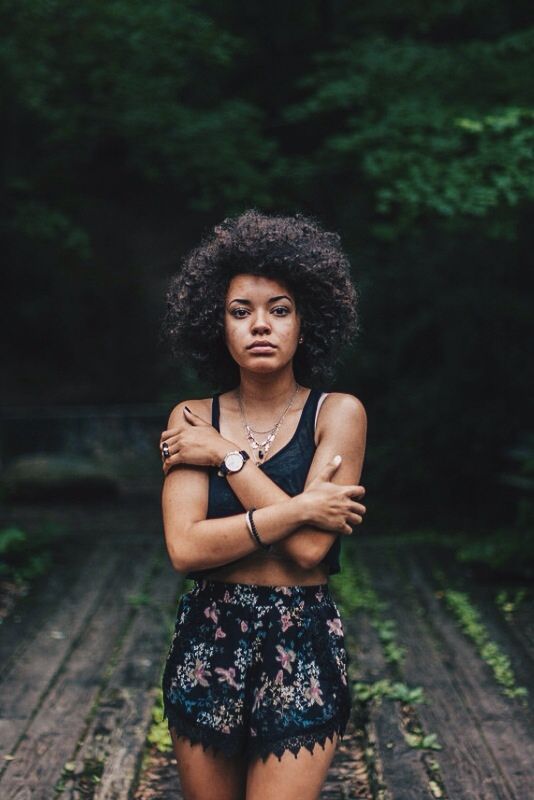 Out of all the looks you've seen so far, this is probably the closest to a classic Afro. It's very Angela Davis meets now.
11. Big and curly hair with lots of volume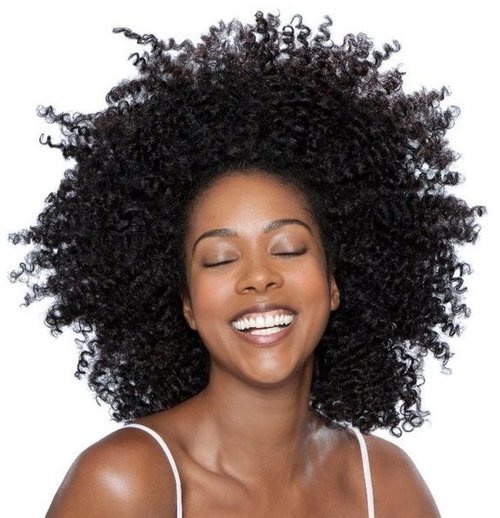 Perfect! The signature definition of big and curly hair in every single way possible.
12. Big and curly two-tone hair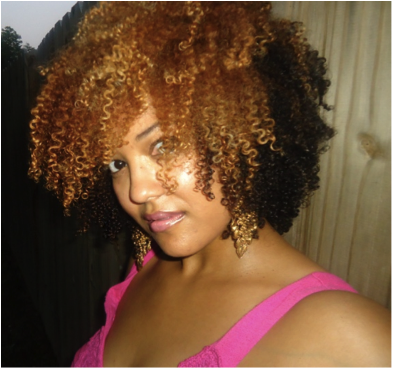 Have you secretly wondered if two-toned hair would make you look good or ridiculous, we're thinking that you're learning towards "picture perfect" after looking at this picture.
13. Big and curly jet black hair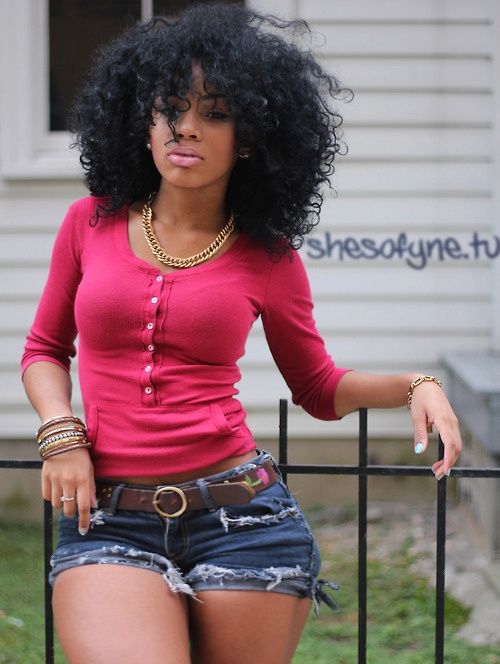 Yeah. She's sexy. Cute shape, full lips, big-curly-jet-black hair and all!
14. Big and curly copper-colored hair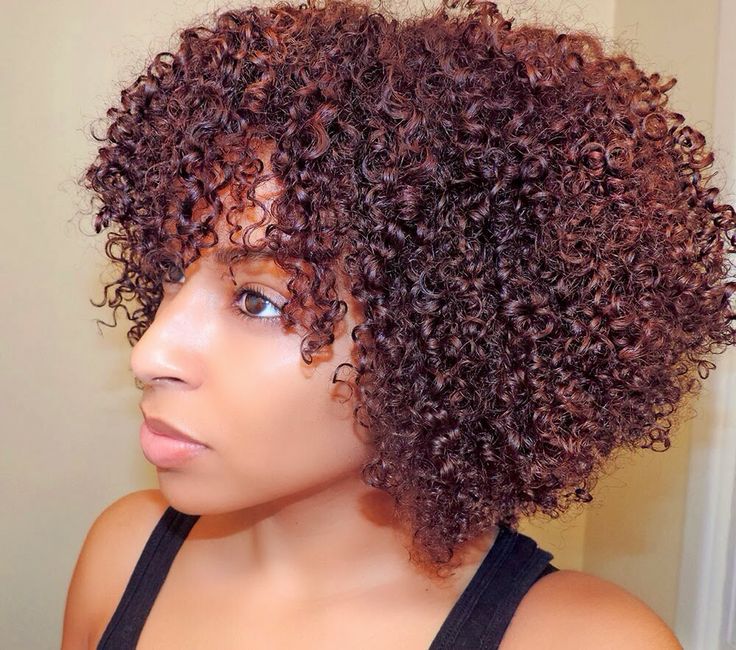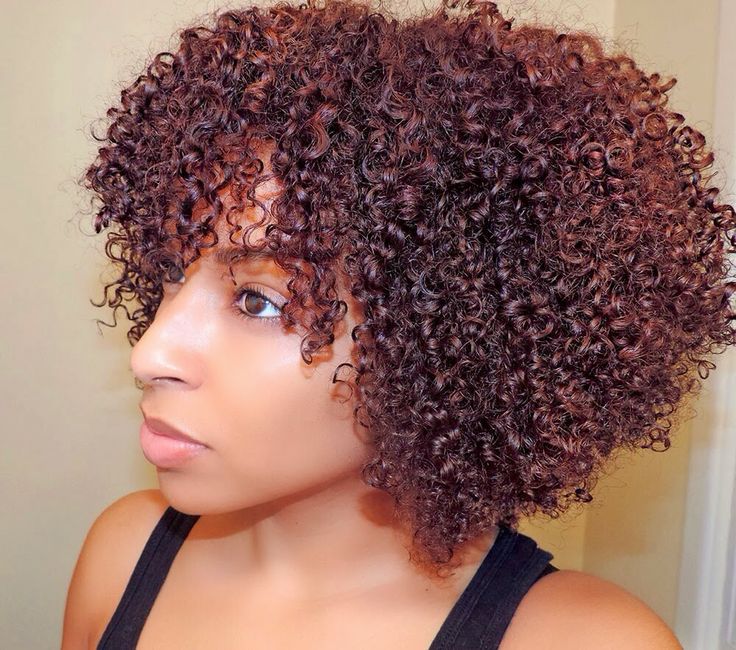 Some black women have a tendency to shy away from certain hair color trends because they feel like it won't really show up against their skin tone. One color that's big right now is copper and although it's a bit more subtle than it might be on fairer skin, as you can see, it's still pretty mesmerizing.
15. Big and curly frizzy hair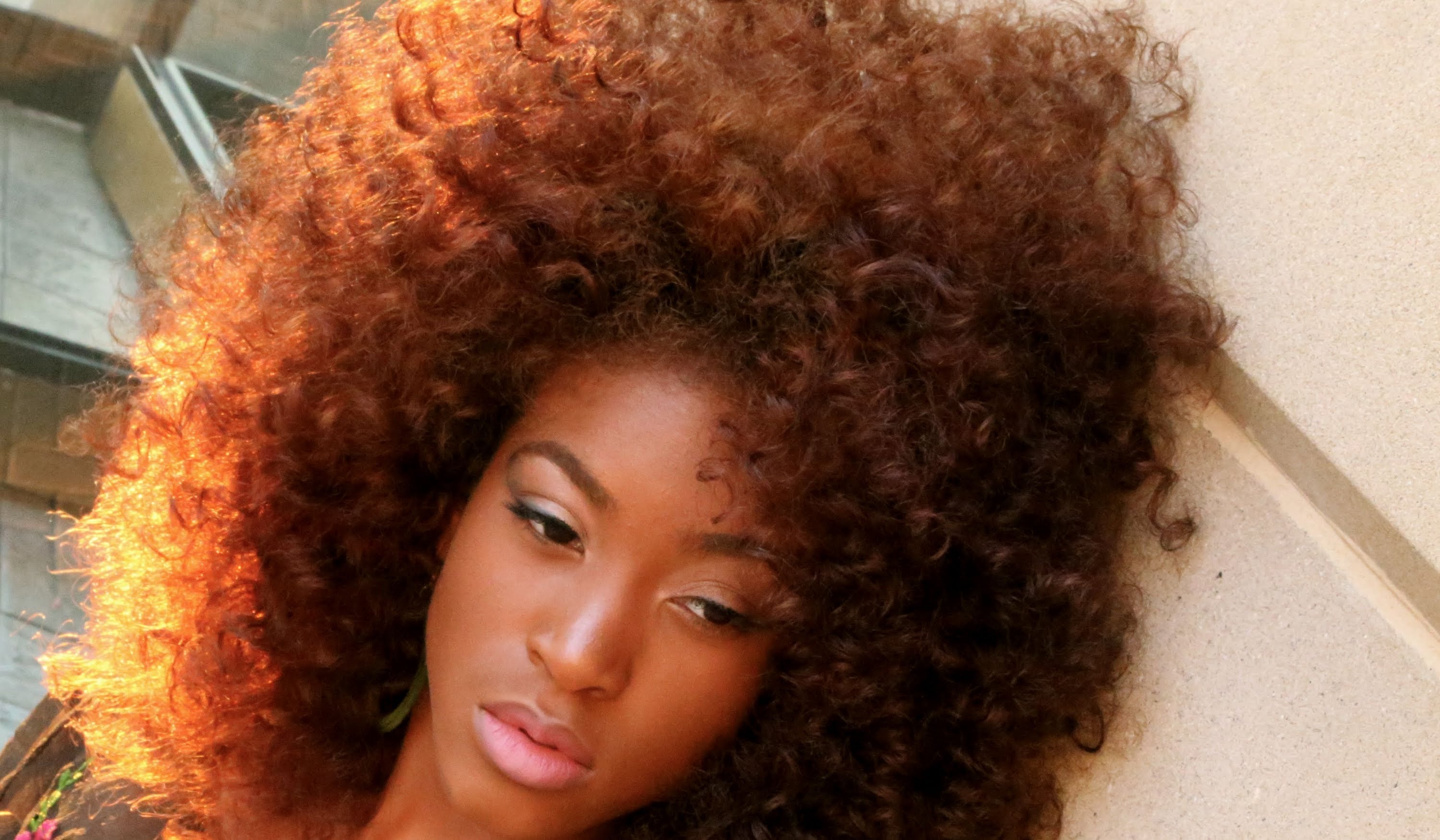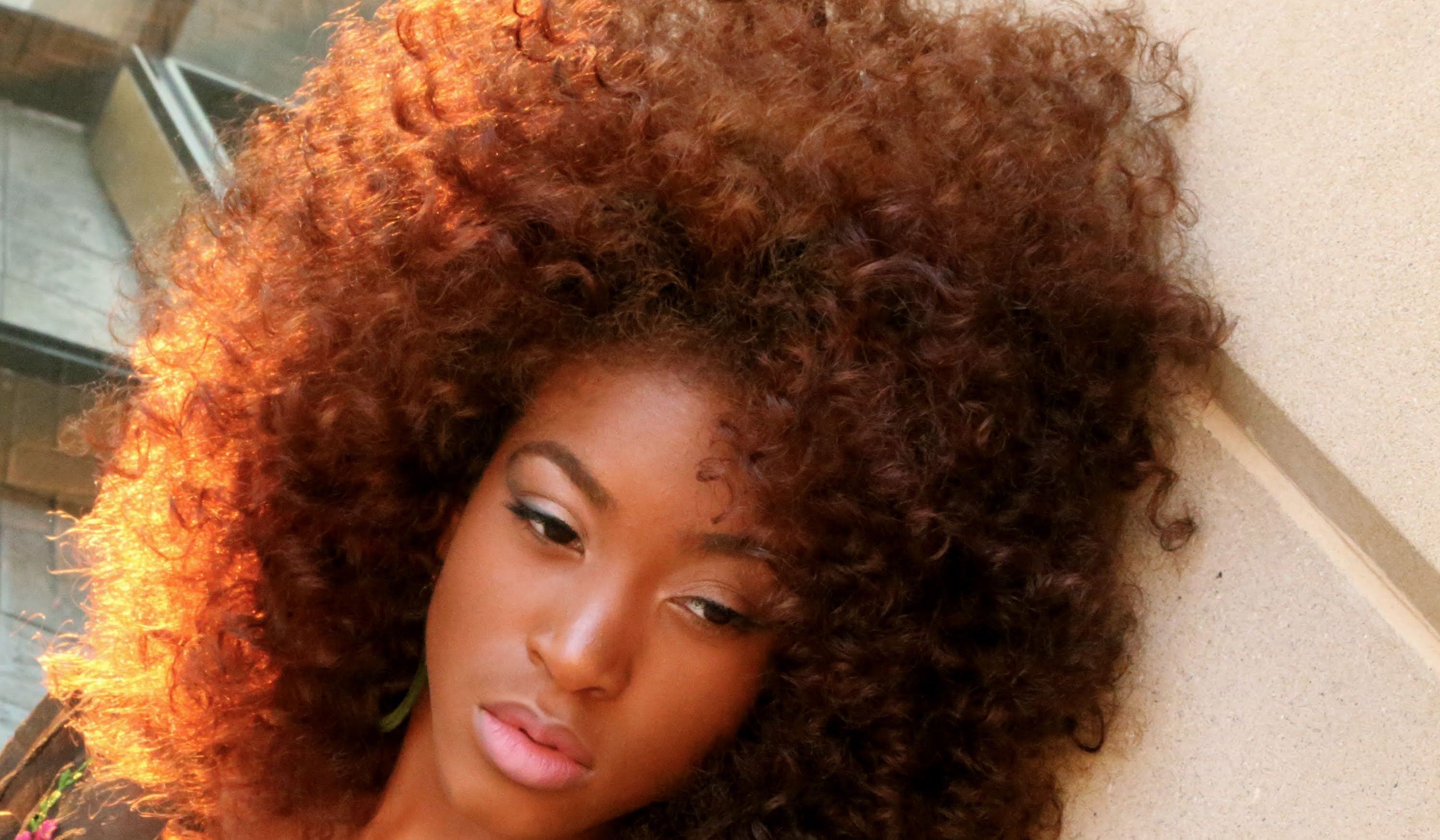 Although frizz isn't usually considered to be a good thing, if your hair is naturally soft, you don't always have to weigh it down with product. So long as your ends are nice and trimmed, you can wear your hair "dry", have a bit of "frizz" and still look absolutely beautiful.
16. Big and curly "choppy" hair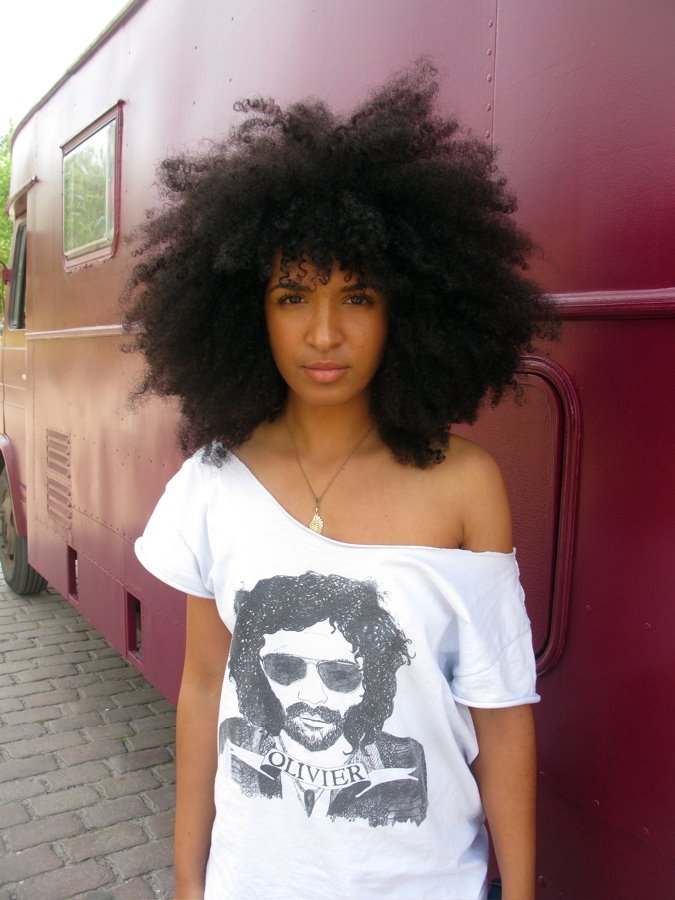 If you have absolutely no plans on straightening your hair (at least within the near future), ask your stylist to give you a choppy cut like this one. So that your big and curly hair will have tons of volume. Just like this.
17. Big and curly bob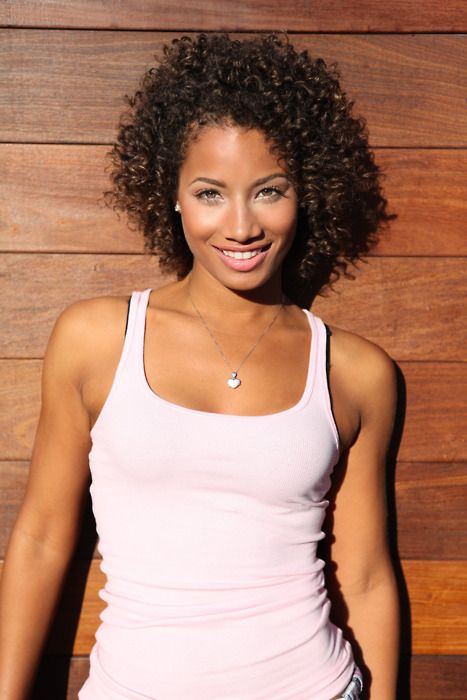 Speaking of volume, sometimes having big and curly hair isn't so much about the length as it is the width. This big and curly bob is a great example of that.
18. Big and curly hair in a ponytail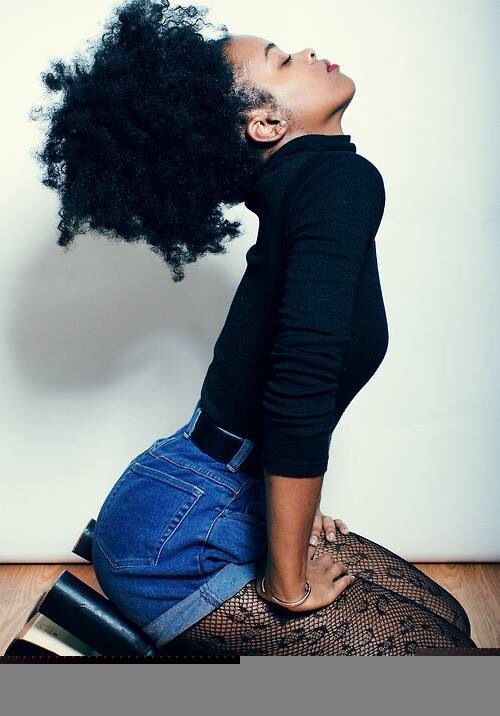 On the days when you're proud of your hair but it's extra humid, there's a simple solution. Simply pull it back into a ponytail.
19. Big and curly blonde hair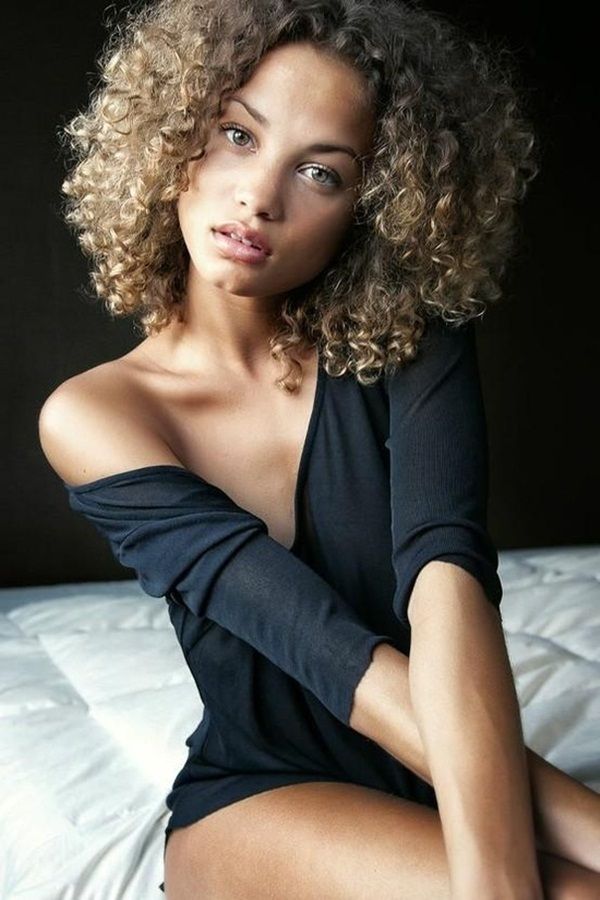 Variations of blonde are a color that's getting a lot of attention for the fall and winter seasons. On big and curly hair, it's a nice shade because it can make your ringlets almost literally sparkle.
20. Big and curly bridal hair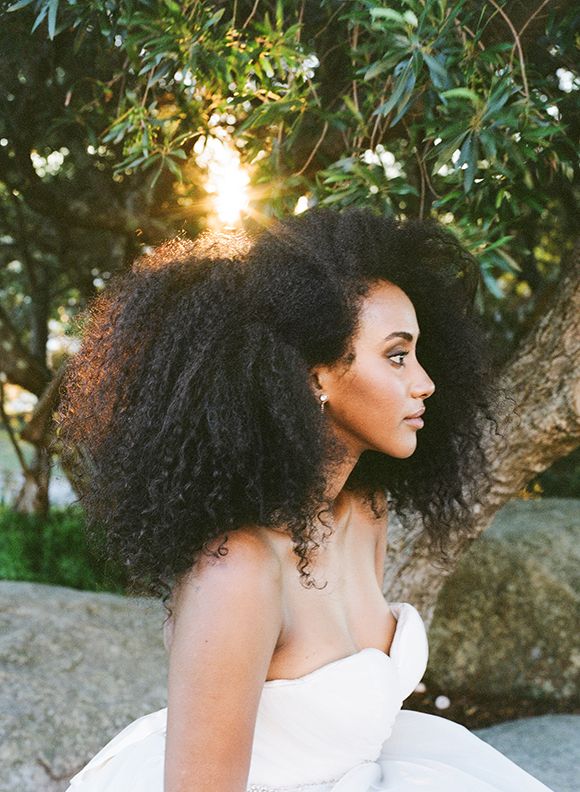 If you're a bride-to-be, why would you possibly need a headpiece if you have hair like this that can be your crowning glory? Amazing. No, majestic would probably be the even better word.