Hey, divas! More and more celebrities are chopping off their long tress, and the short haircuts are becoming more and more popular these days. As your personal stylist, we are always here to offer you the lastest fashion trends. In this post, we are going to share with you 30 most fashionable short hairstyles. Just stay here and check them out! Get yourself inspired from these chic haircuts and try a new hairstyle or hair color for the new year! Enjoy!
Short Blonde Hair with Blunt Ends
This blonde short hair cut is so cool because of the soft fringe. The blunt ends add texture to the hair look. It's such a stunning hairstyle for younger divas.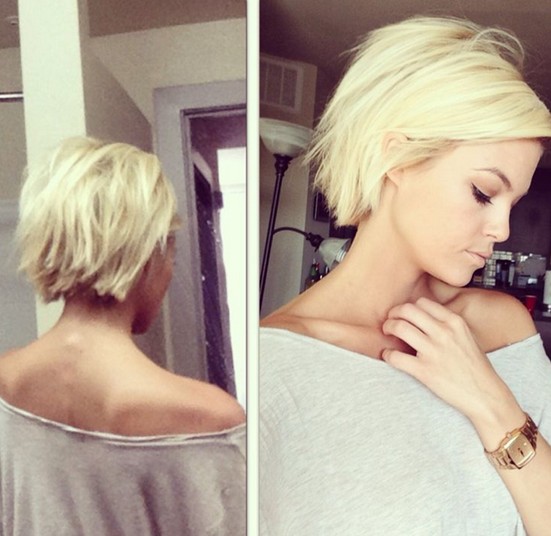 Black Short Hairstyle with Blunt Bangs
This stacked bob is quite great for the party occasions. The blunt bangs make women cuter and younger while the stacked section on the nape are add fashion touch to the look.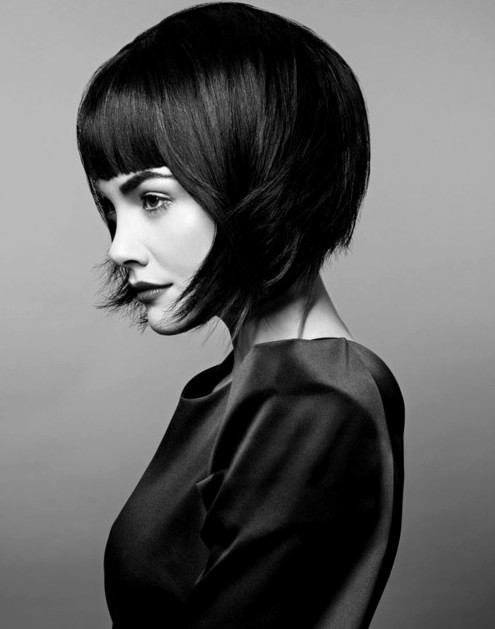 Layered Haircut for Short Hair
With rich layers and subtle waves, this short haircut is even more stunning. The side-part style makes the short hair more feminine and adorable. All the attention has been drawn to the pretty eyes with the help of the neat bangs.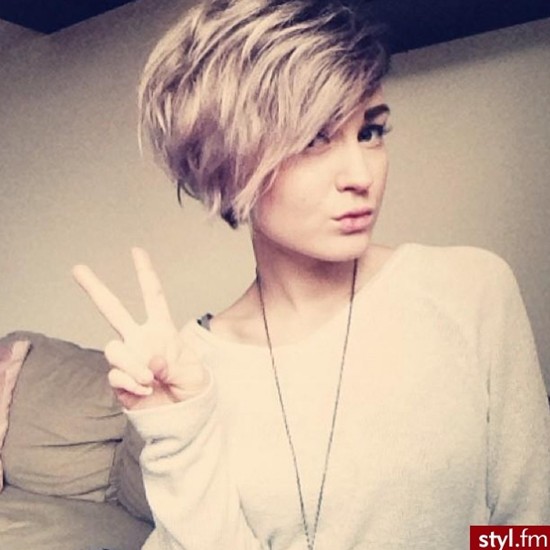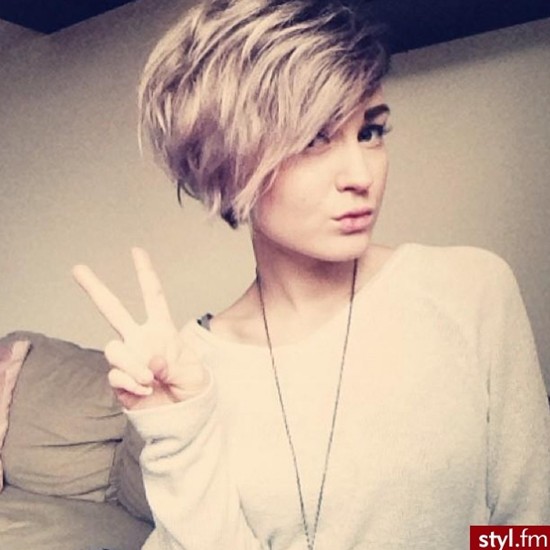 Brown Short Hair with Golden Highlights
This is a stylish short haircut styled in a rounder way, which gives a super chic vibe to the hair look. The graduated layers ends become thinner and thinner as it goes down from the nape area to the neck area. To make the fringe looks airy and soft, the razor tool is used for the bangs thinning.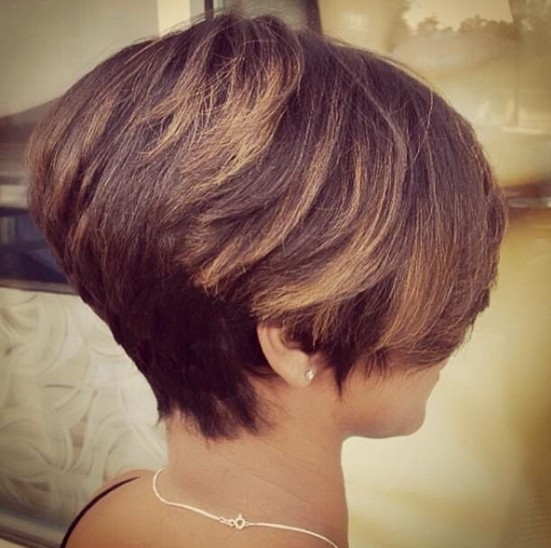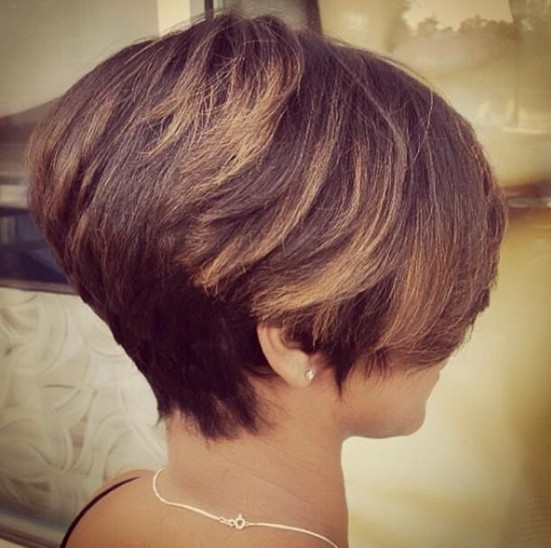 Loosely Stacked Bob Hairstyle
The subtle waves are insanely charming and the loosly stacked area add more fashion vibe to the short hair. It's effortless sexy and elegant for women to rock when going for some important occasions.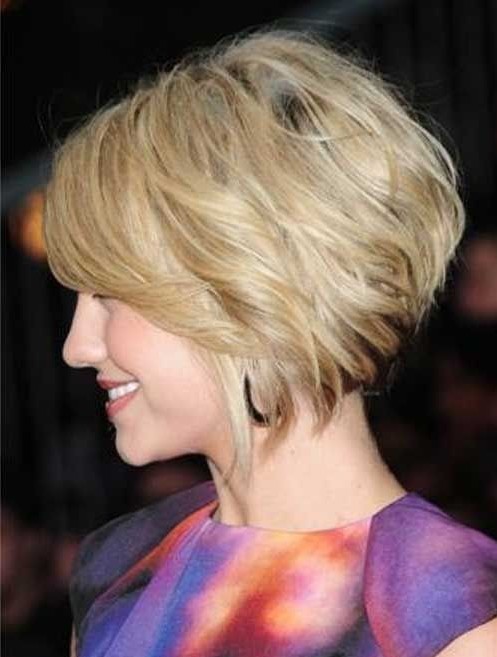 Pretty Long Bob Hairstyle
Don't like too short hair? Then try the long bob hairstyle in this picture. The center-part hairstyle frame the face silhouette perfecty. It seems casual and natural yet quite stylish.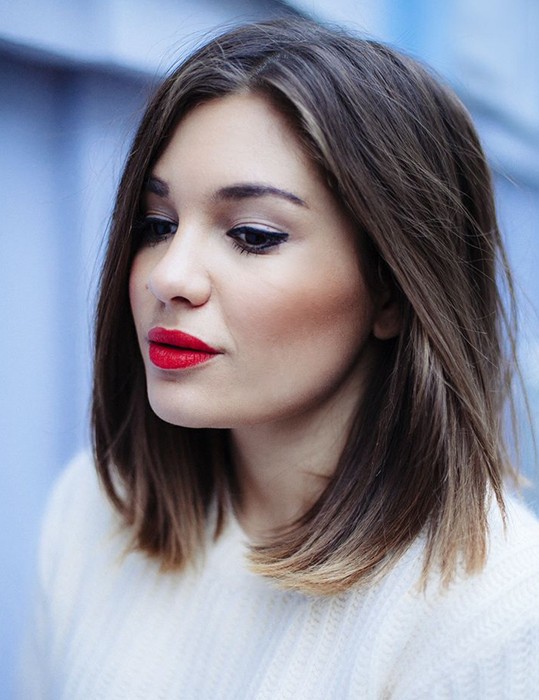 Fashionable Bob Haircut
For a more casual-chic look, you should have a try with this cute bob hair cut. The rich layers attach texture to the look and the ombre hairstyle offers a chic vibe to the final look. Whatever occasion you are going to, this hairstyle must make you impressive.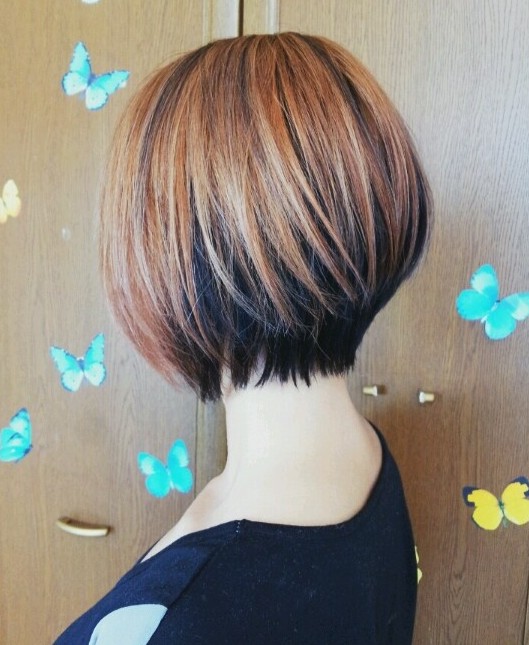 Side-parted Short Haircut for Blonde Hair
This is a very stylish hairstyle for all women. The side-swept fringe works so well to frame the face silhouette. The bouffant top and rich layers add texture to the hair. Apart from this, the fresh hair color is quite adorable for younger women to try.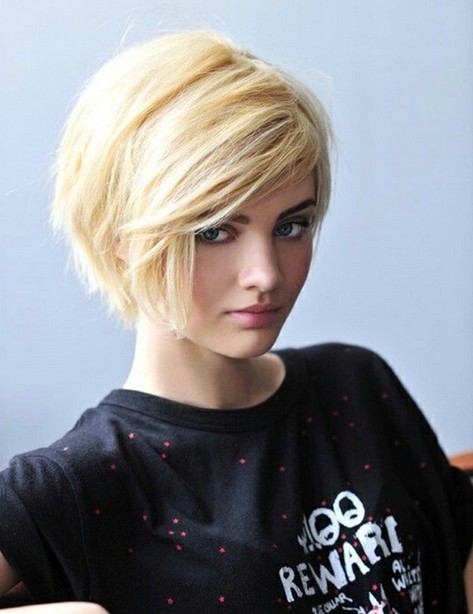 Side-parted Long Bob Hairstyle
The side-parted short haircut is indeed sophisticated. The subtle stacked style add soft and tender touch to the look.The thick and long fringe plays a good role in framing the face shape. It's quite a stunning choice for our daily look.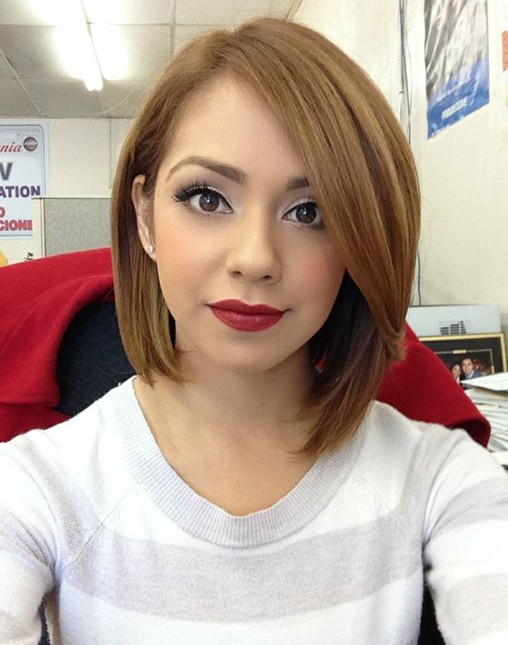 Chic Pixie Haircut
Pixie haircut is the most feminine and vivid hairstyle among all the short haircuts. The pretty layers make a good bablance for this short haircut. This is quite a youthful hairstyle and it will definitely make you look several years younger than your real age.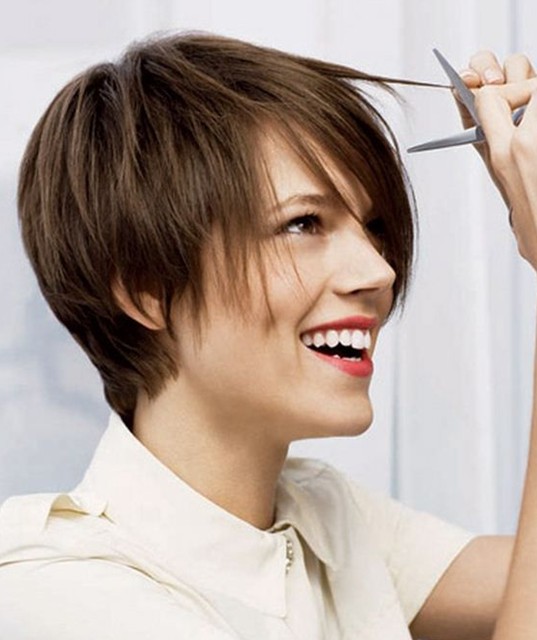 Layered Haircut for Thick Hair
Do you want an effortless Hollywood Celebrity's look? Then try this textured short haircut. The rich layers make the plain short hair chic and the side-swept fringe emphasize the beautiful facial features. It's a stunning short haircut with simple maintenance.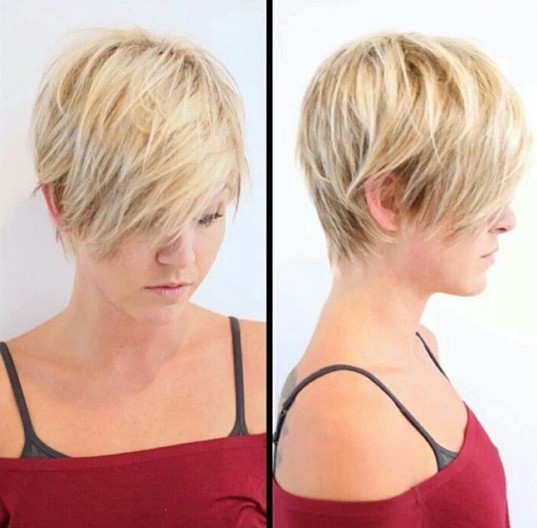 Edgy Red Haircut for Short Hair
The moment you see this picture, you know that this is quite a funky hairstyle. A lot of movements have been added to the hair.The razored sides together with the jagged tops create a messy hairstyle. The rosy pink hair color is quite edgy. But for the daily occasions, you may try this hairstyle with some other hair colors such as brown, golden or blonde.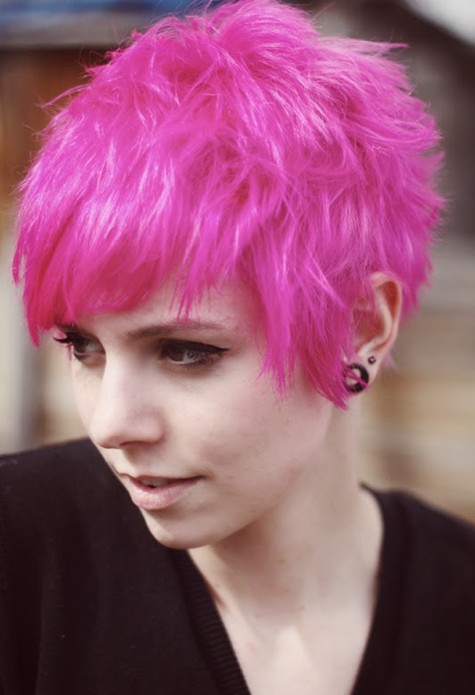 Simple Pixie Haircut for Thin Hair
If you are looking for some simple hairstyle, then this simple pixie hair must be what you want. The neat bangs are fantastic for a sophisticated look. For most office ladies, this simple short haircut is the best choice for a stylish look every day.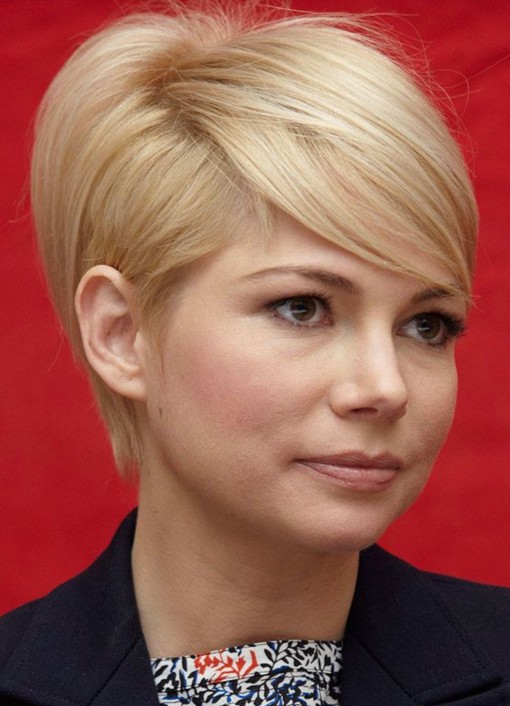 Long Pixie Hairstyle with Side-swept Bangs
Want to be even edgier? Have a try with this pure white hair color. Almost half of the face has been covered by the layered fringe, which add some mysterious touch to this pretty look. For the casual occasions, you may keep this hairstyel yet try another hair color such as brown or gold.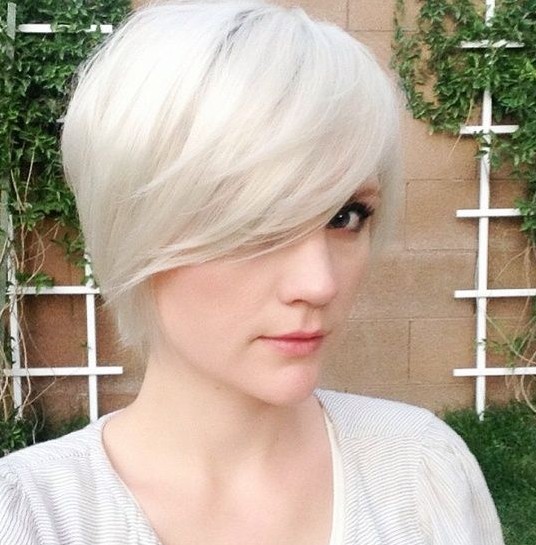 Stylish Tousled Bob Hairstyle
The tousled style are quite popular now and it gives women an carelessly chic look. Wherever you go, this hairstyle is quite stunning and suitable.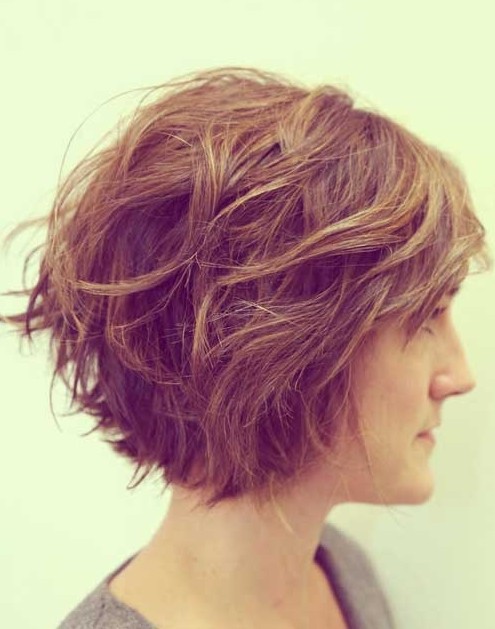 Cute Layered Lob Hairstyle
The milky golden hair color is effortless chic and the slice ends add movements to the textured hair. The winged bangs look so adorable and this side-parted fringe works so well the frame the forehead. It's a stunning hairstyle for women with thick hair.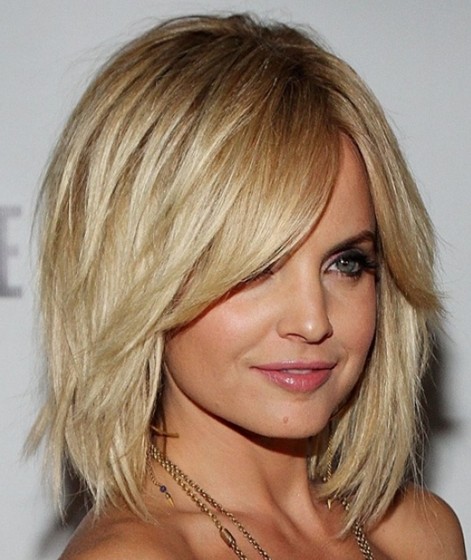 Boyish Short Haircut for Women
If you like the very short haircut, then have a try with this boyish short haircut. Simple and cool!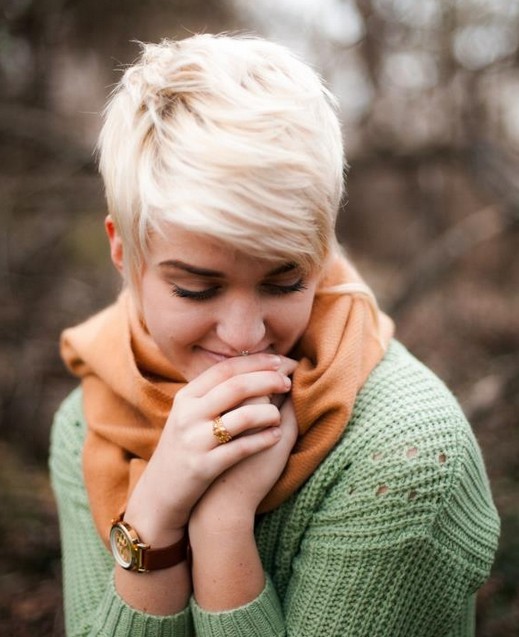 Chic Wavy Bob Hairstyle
This short wavy bob is increadiably gorgeous for women to get a sophisticated. It suits people who want a more mature and graceful look. Even though it may make you look older than with a straight haircut, it is indeed chic.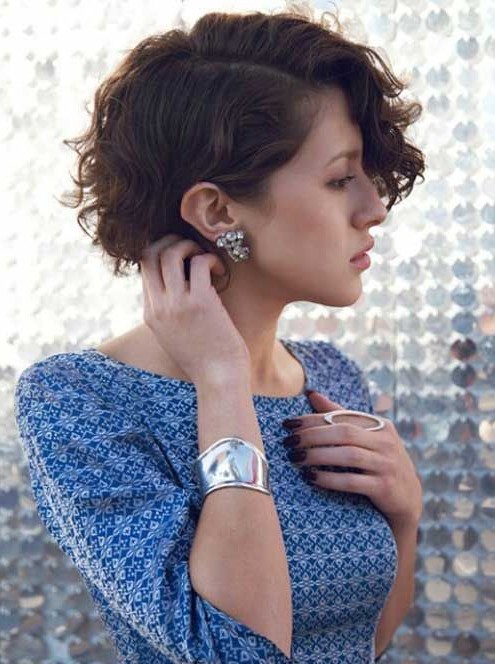 Cute and Chic Pixie Haircut
This pixie haircut is quite impressive in that the flaming red color is really eye-catching. It required a little styling and you can get a chic look. The jagged top add height to the face silhouette and it makes this pixie haircut a good choice for women with a rounder face.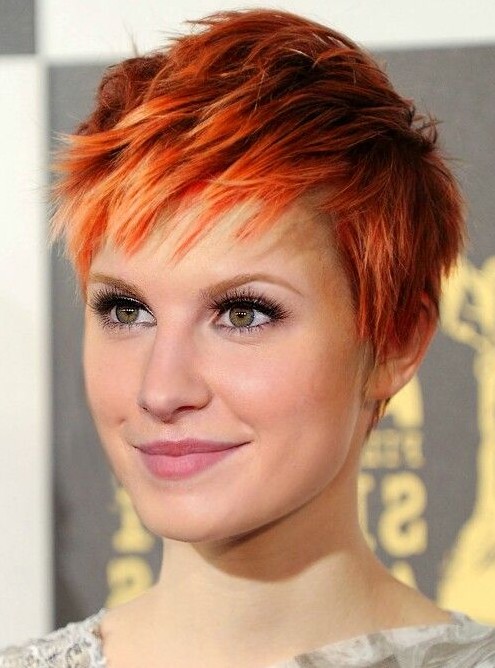 Stunning Asymmetrical Haircut
This asymmetrical hairstyle is edgy chic and it is an ideal choice for those chic divas.But it's not so great for some formal occasions. If your work don't have too strict rules about the hairstyle, you can still give it a try.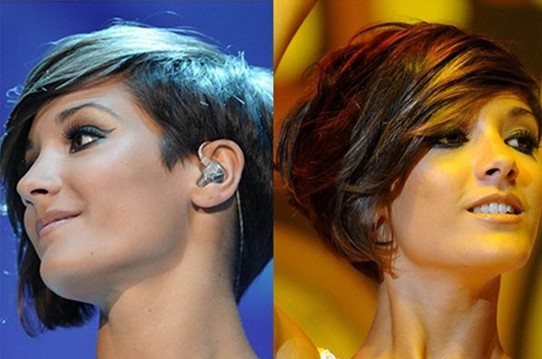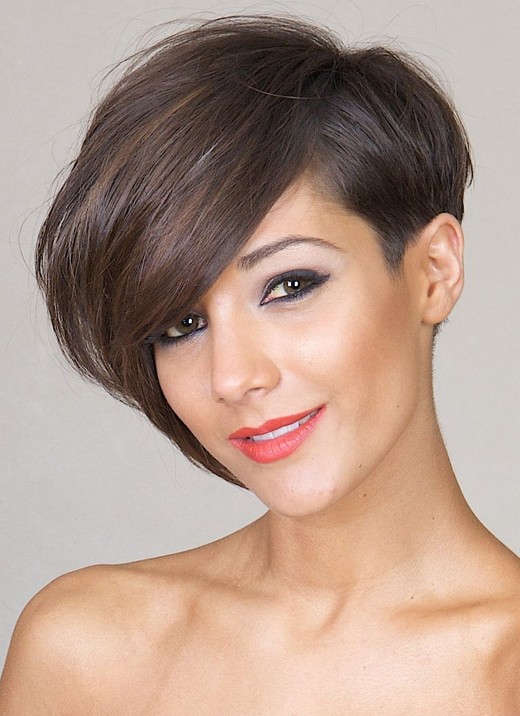 Fashionable Red Haircut
The sleek bob hair is stylish by itself and the red hair color make this hair even chicer. The back of this short bob is styled in a taped way so that the hair look will be rounder and stylish.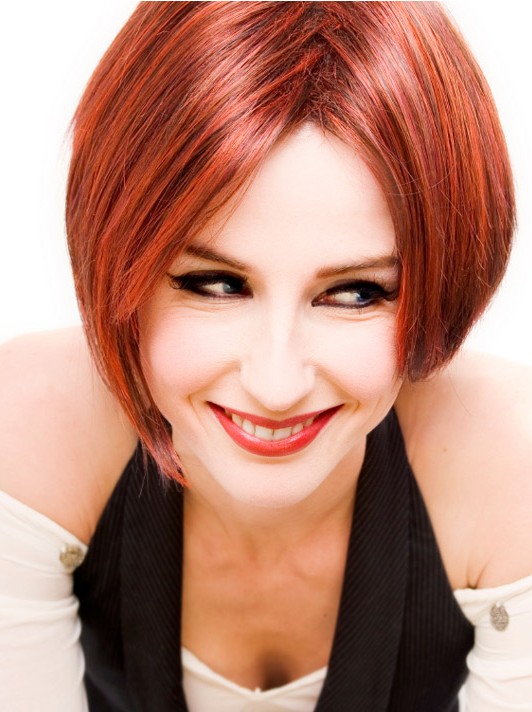 Brunette Jagged Short Haircut
A jagged-cut short hairstyle is quite stunning for this season. The wicked ends and the stacked nape area add life to this chic hairstyle. This brunette hair color is also rather fashionable. It's a pretty good choice for women over 25.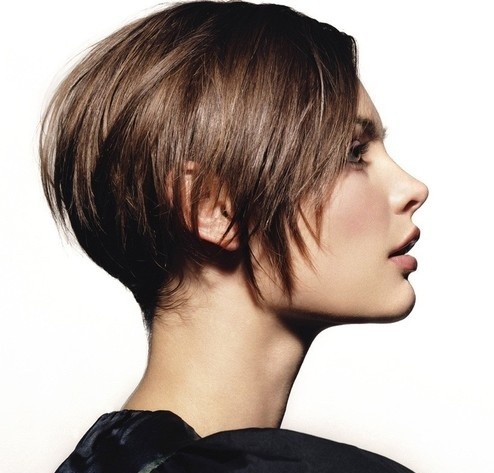 Black Short Hairstyle with Side Bangs
It is said that the darker hair will make women look younger. So, have a try with this black short haircut. The side bangs are quite great for women to create a smaller face look.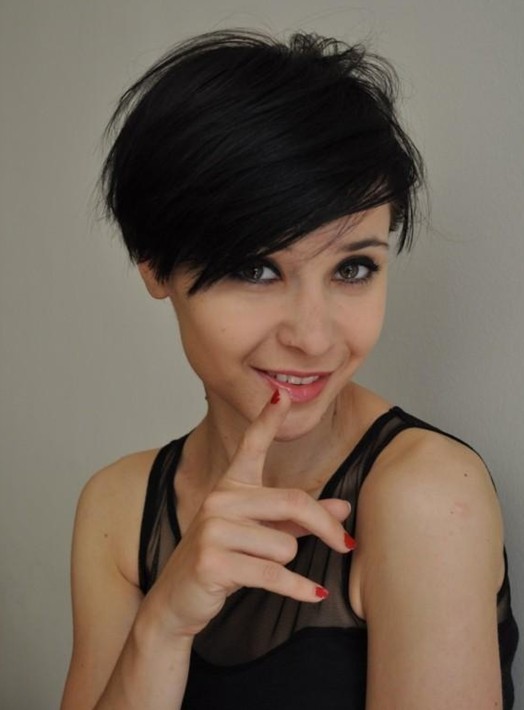 Messy Short Haircut
Messy hairstyles are quite popular with young people. This golden hairstyle looks effortlessly chic in such a messy and asymmetrical style. It's a great choice for women with thicker hair.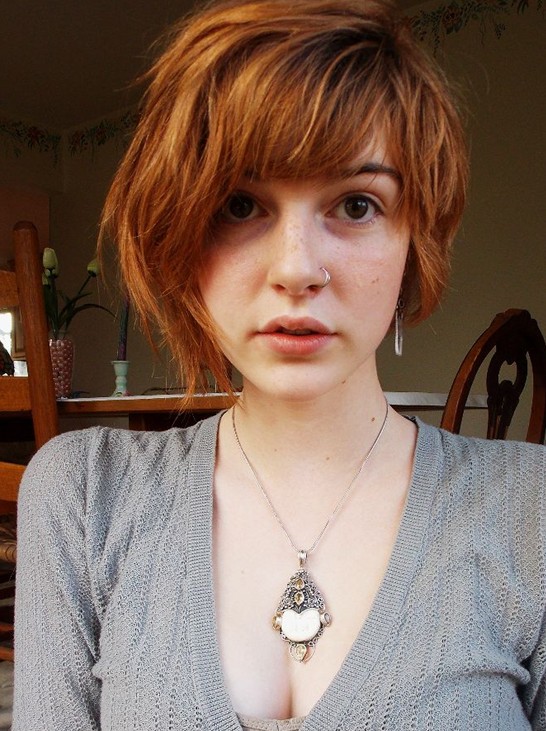 Pretty Long Bob with Bangs
If you like bangs yet don't want to be too childish, then try this one. The soft tress and the cute bangs are breathtakingly adorable and fashionable.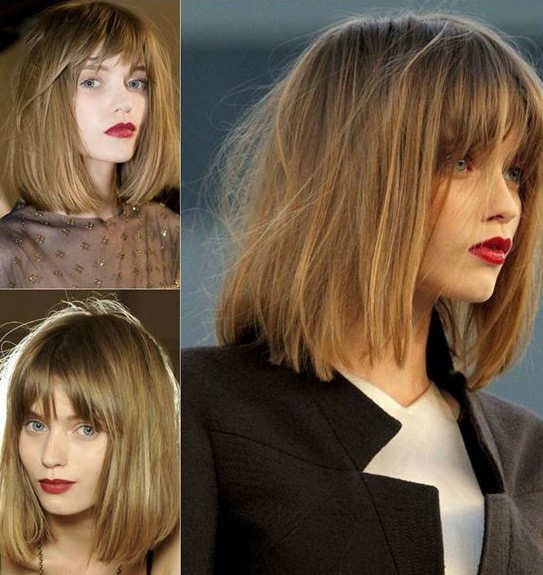 Edgy Crop Haircut
For a more fashionable look, you may have a try with this boyish blonde haircut. The rich layers add movement and texture to the look and the long fringe draw all the attention to the pretty eyes. It's also a wonderful hairstyle for women with a flat or broad forehead.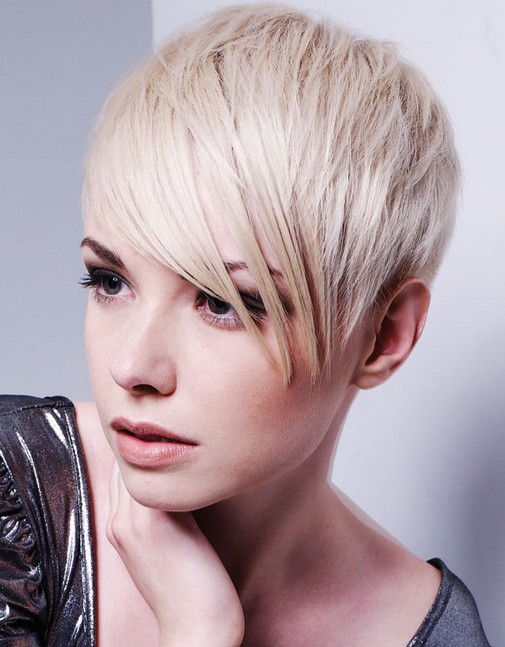 Lovely Pixie Haircut with Layers
It is such a cute short wavy hairstyle. For a youthful and fashionable look, this must be the best choice. It's a simple yet quite stylish hair look.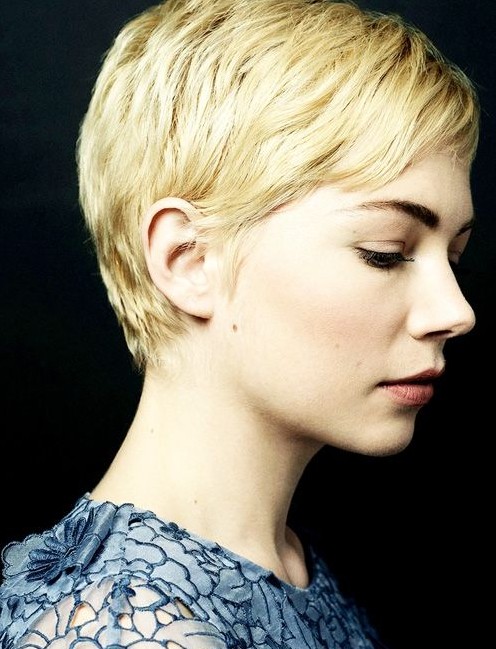 Stylish Chocolate Haircut
This short haircut is stunning with the wispy ends. And the long side-parted fringe is a fantastic factor to frame the face shape. It's quite a lovely short hair look and women will look several years younger with such a cute and chic haircut.