Have you ever been troubled by your short hair when you want to do a pretty hairstyle for the prom or some other important occasions? You won't have this problem any more after you see this post. Today, we are going to show you 20 effortless chic short hairstyles for proms. They are not difficult to achieve and will create an effortless faddish look for all women with short hair. Just stay here and check them out. Enjoy!
Beautiful Short Prom Hairstyle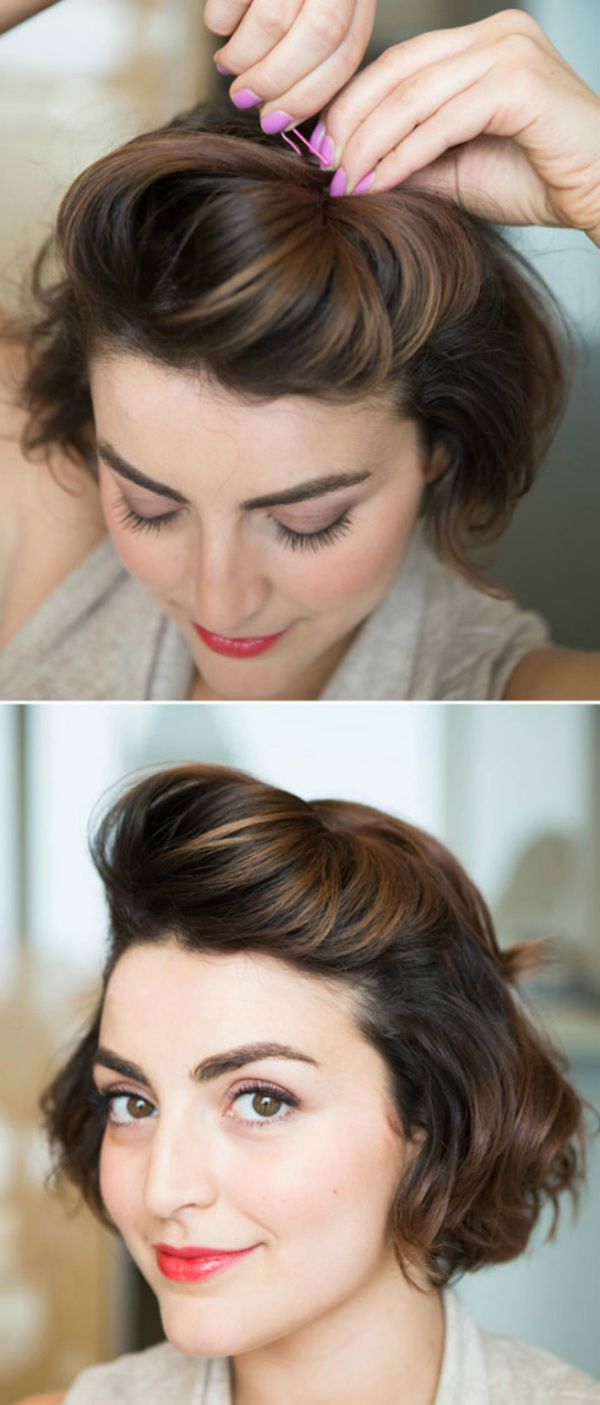 Pin the front hair loosely back and add some height to the crown. Thus, your casual-chic short wavy hair can become sophisticated instantly.
Fashionable Side-Parted Curly Hairstyle for Prom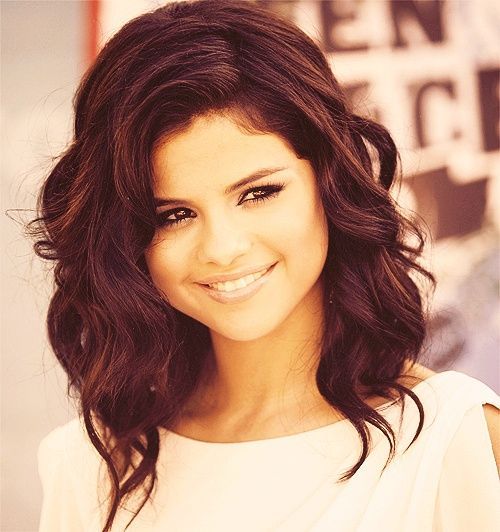 This side parted wavy hair is quite feminine and it looks fantastic on all face shapes. Besides, it's great on all occasions. A cute wavy bob cut for square faces.
Cute Short Bob for Prom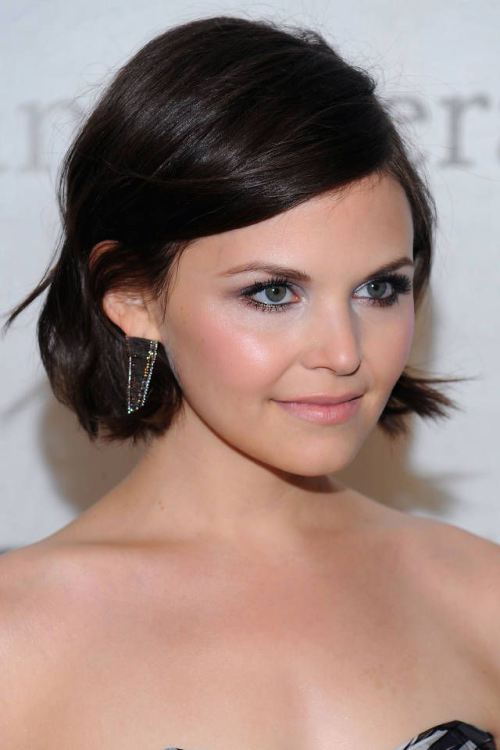 The black bob looks so cute when the hair has been stuck to the back of the ears. Women must look younger with this simple yet stylish hairstyle.
Elegant Sleek Bob for Prom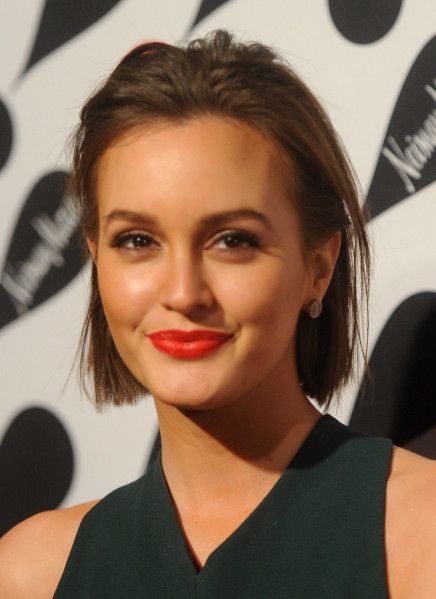 The sleek straigth bob looks quite lovely and sober with the blunt ends. So, just go for an elegant look by trying this back-combed bob hairstyle.
Feminine Sleek A Line Bob Hairstyle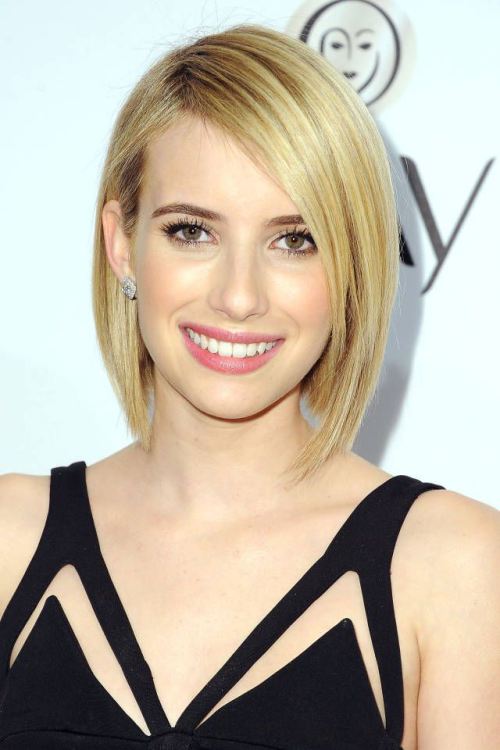 Although messy hairstyles are quite popular, you will find the sleek bob is still beautiful.The soft straight hair lines make this hairstyle mild and feminine. And it will turn any simple outfit more fashionable. And you can get some great short hair inspiration here.
Side-Parted Wavy Bob Hairstyle for Prom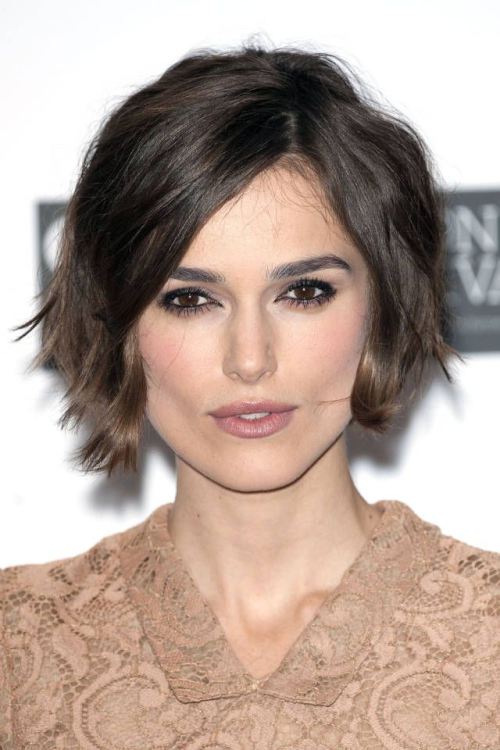 This ombre wavy bob is quite simple yet rather stylish.
Stylish Messy Bob Hairstyle for Prom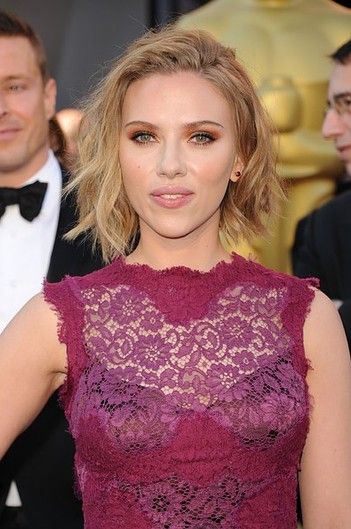 If you find it hard to do a nice hairstyle with your chin-length hair, just go to the barber's and experiment with this stylish messy bob. It's quite fashionable and works well to lessen your age.
Chic Bob Hairstyle with Waves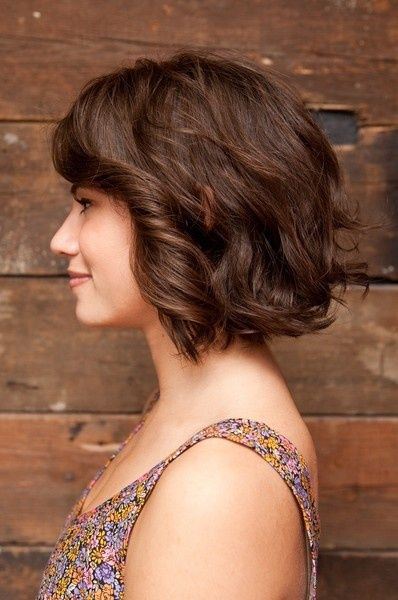 The messy bob looks fashionable without any effort. In additon, the curls are blown outwards so that the face will look smaller.
Textured Blonde Short Haircut for Prom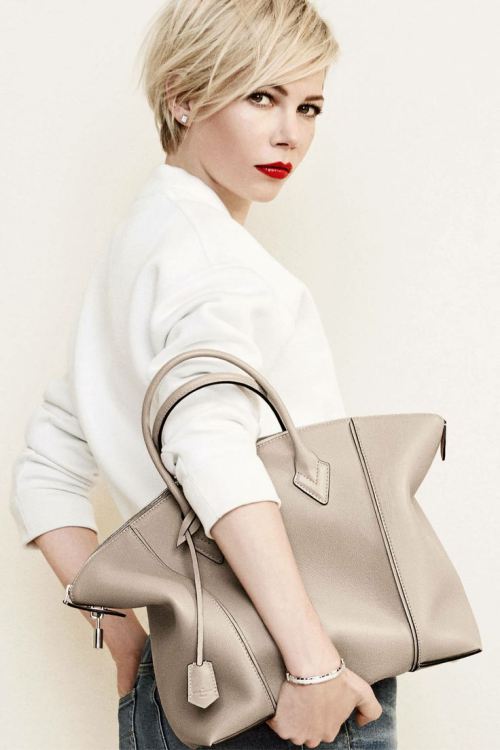 The deep side part and the long fringe add more feminine vibes to this very short haircut. Plus, the ash blonde hair color makes the hair look much cooler. You can rock this hairstyle with a red lipstick makeup look for the prom or the other important occasions.
Prom Braided Updo for Short Hair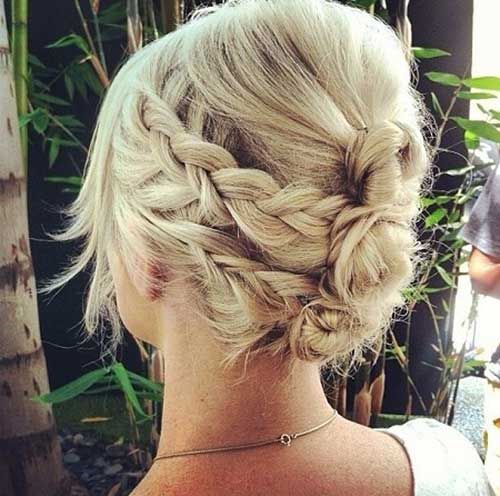 Or, you can try to braid your hair up if your hair is over the chin length.
Romantic Side Chignon with A Flower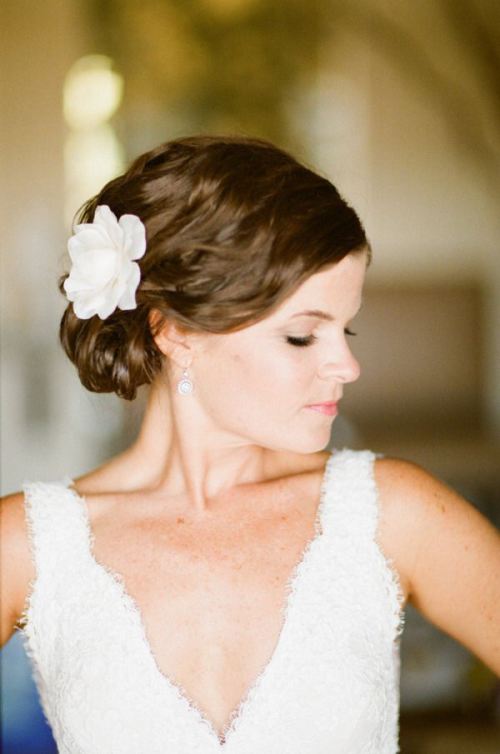 Wavy hair looks super stylish when you style them into a casual chignon. A beautiful floral hair accessory make it more graceful for those formal occasions.
Pretty Messy Twisted Updo for Prom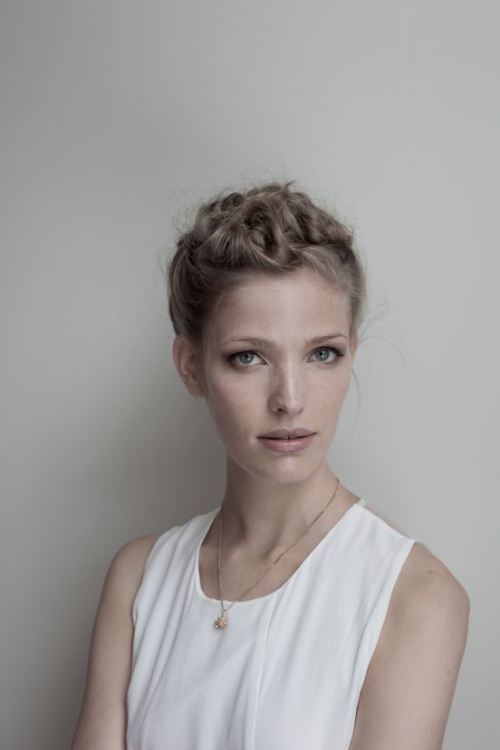 The twsited updo is rather special. I'm sure you will be quite beautiful with a white dress if you want to try this updo hairstyle.
Beautiful Short Hairstyle with A Headband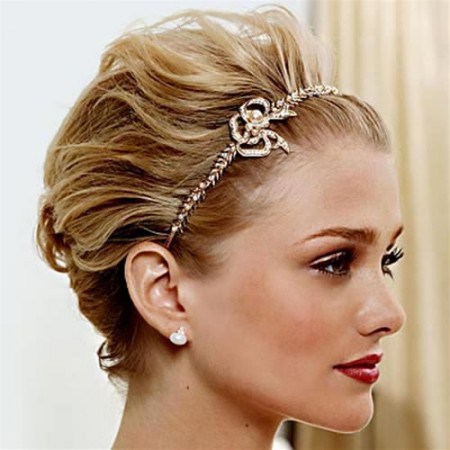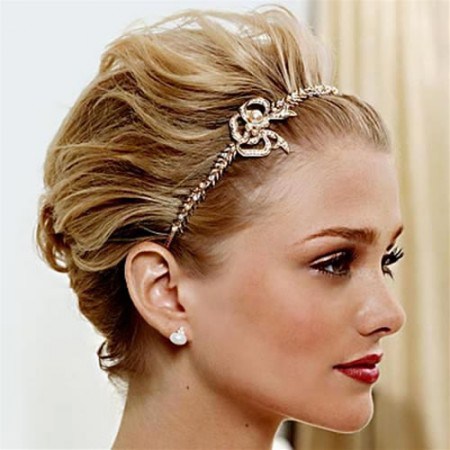 Tousling your hair loosely can add some volume to your hair as well as make your head looks more perfect. A stylish headband will complete the pretty look with on effort.
Black Pixie Haircut with Long Fringe for Prom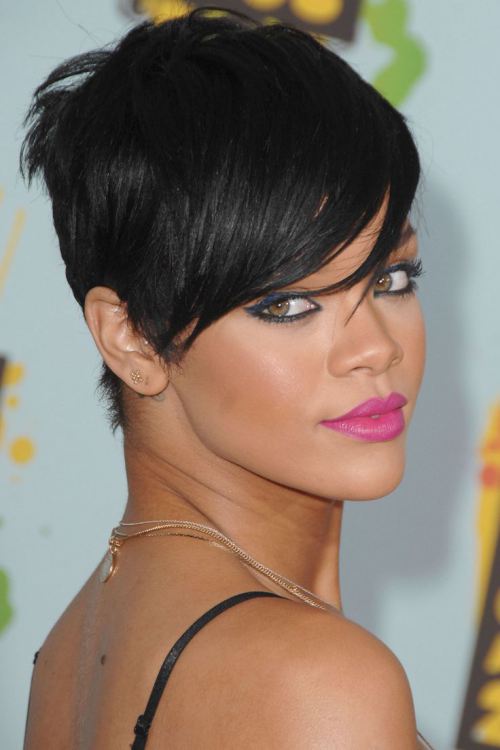 This black pixie haircut is so sexy and the long fringe is wonderful to frame the face or the forehead.
Lovely Pixie Haircut for Prom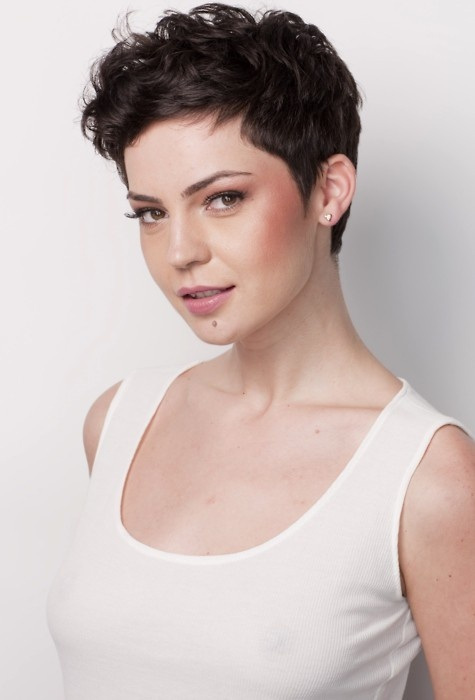 This pixie haircut is a great option for women who love very short hairstyles. It's so short yet rather lovely.
Brunette Short Hair with Culry Feathers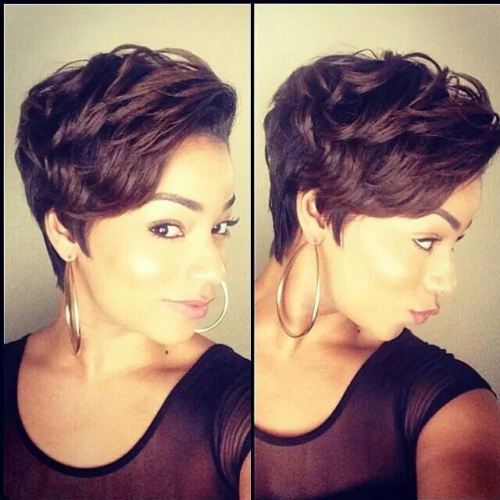 Brunett hair is also a hot trend for this season and the curly feathers really add a lot of life and movements to hair.It's a great hairstyle for women over 35.
Platinum Blonde Short Hairstyle for Prom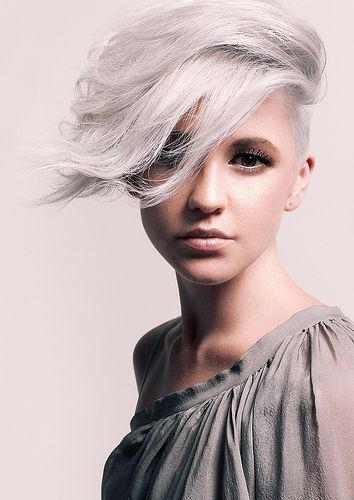 Sometimes, a chic hair color is more important than the hairstyle itself. But when these two factors matches perfectly, it will look more fabulous. For example, the platium blonde hair plays a great role in making this short haircut stand out.
Auburn Asymmetrical Short Haircut for Prom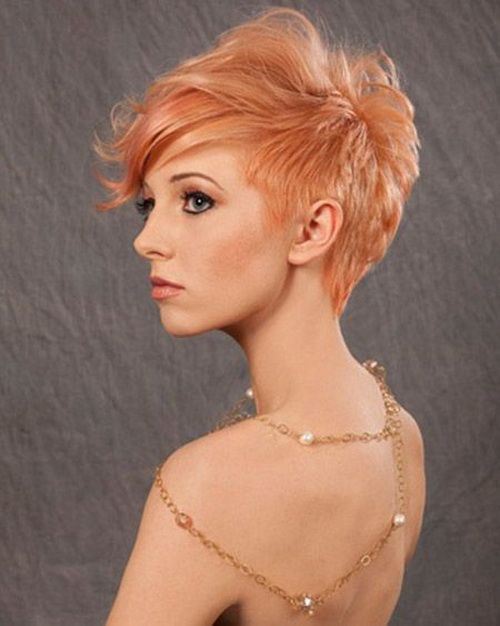 This auburn hairstyle is chic enough to catch all the attention and the long fringe in the front make this hairstyle so cute.
Vintage Curly Hairstyle for Short Hair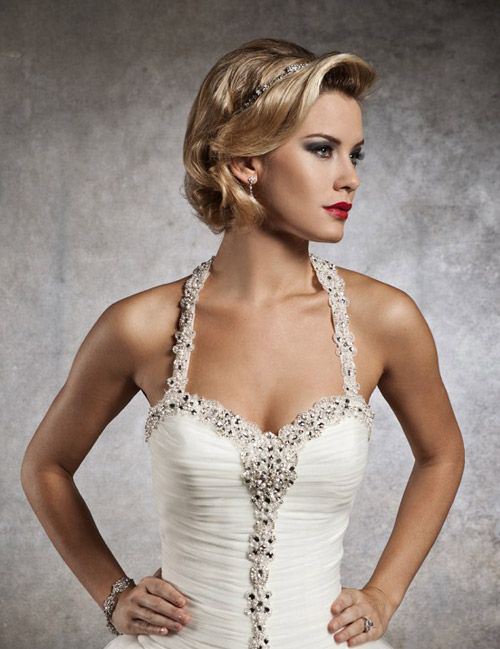 This vintage curly hair can turn you to the focus of the prom. You can add a chic headband so that you'll look more fashionable.
Do you love these styles? Find more on stylesweekly.com