Are you looking to experiment with your nails but are not quite sure how? Styles Weekly are passionate about nail art, and we've gathered some of our favorite nail art ideas which are simple to recreate in this post, designed to inspire you to experiment with your nails and create a new look for your next event or special occasion. This gallery is full of nail art inspiration, so let's begin with our favorite easy nail art ideas.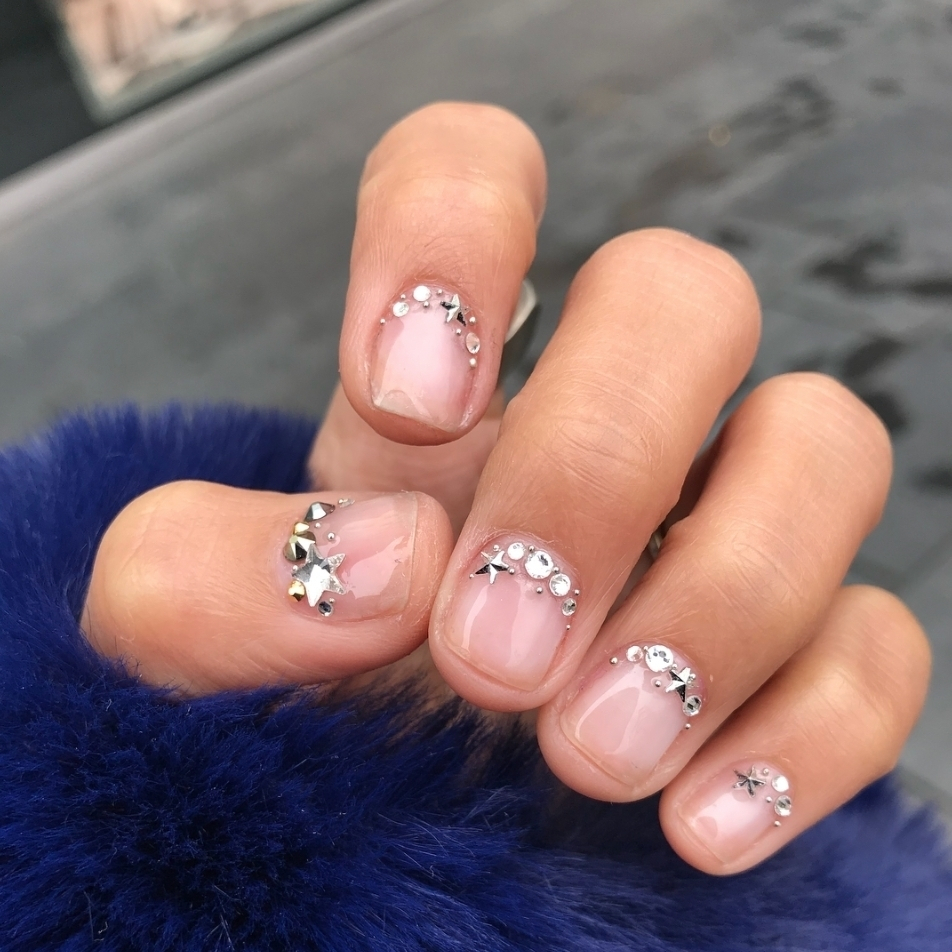 Navy, Purple and Gold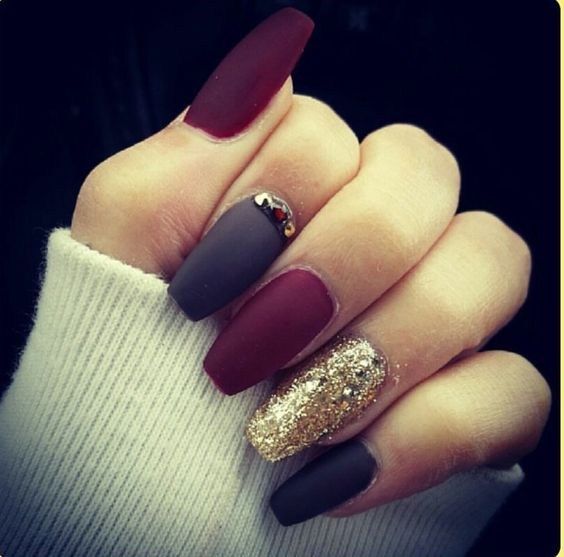 This look is incredible simple to recreate, but as we're sure you'll agree, impeccable in the end result. Choose a navy, a purple and a gold glitter shade of nail polish, and start by painting your little finger nail, your thumb nail and your index finger nail in the navy. The middle finger nail should be purple, and your ring finger should be the gold glitter.
Purple Matte Nails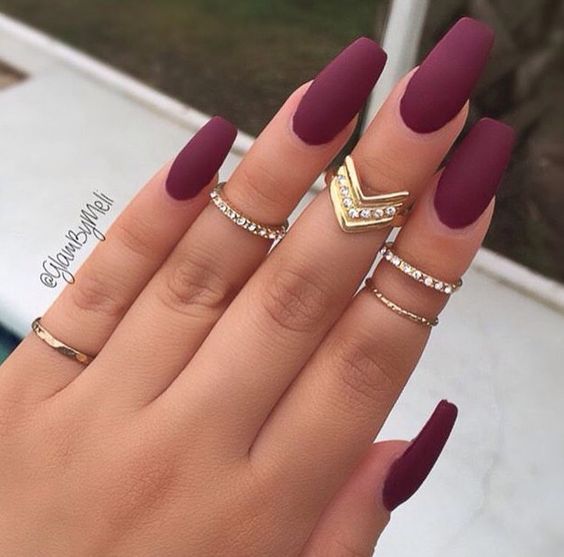 Sometimes sticking to one block colour can be the most perfect way to make sure your nails make a statement. We love this bright purple matte shade pictured above, but we simply adore it! Take your colour of choice and be careful to ensure a consistent and even coat on all nails. Add a top coat for the ultimate finishing touch.
Matte Navy Nails with Glittery Accent Nail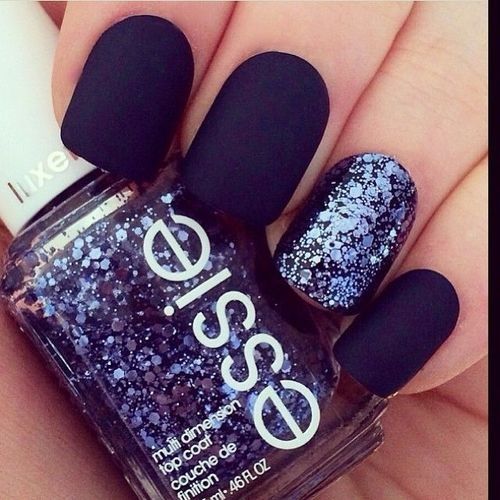 Another look from the collection which is remarkably simple to recreate but has incredible results, transforming your outfit! Take a matte navy shade and paint all of your finger nails. With a lighter blue glitter top coat, paint over your ring finger nails to create this gorgeous accent nail style.
Peach, White and Gold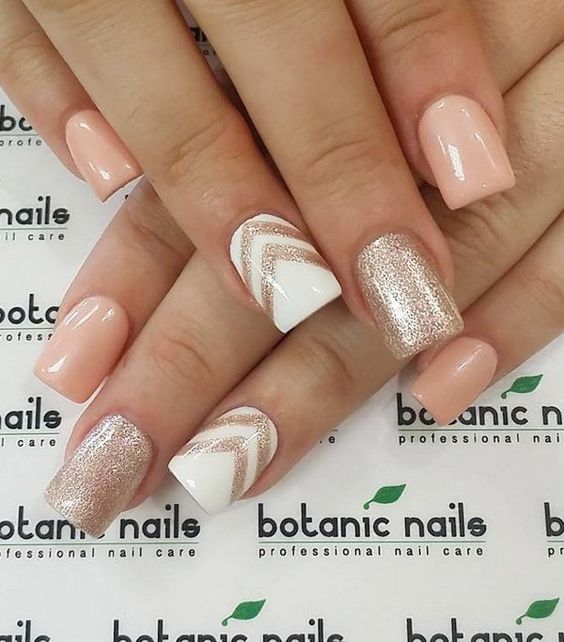 It's incredible what three gorgeous nail colours can create isn't it? This look was made using a peach, white and gold glitter polish together. Use the peach to paint your thumb, index finger and thumb nails. Use your gold glitter for the middle finger and white polish for your index finger. Finish off with subtle gold chevrons painted carefully on the white nails for this amazing effect!
Black, Grey and Silver Collection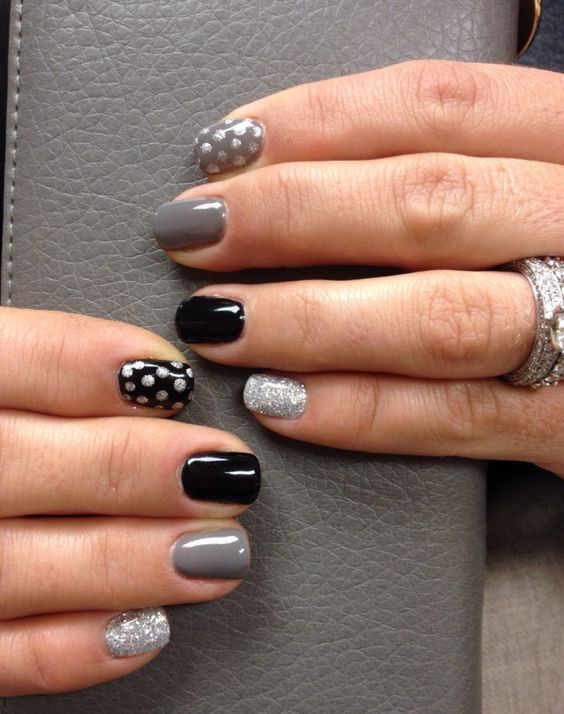 This is another nail art design which consists of only three colours! This lovely lady has opted for a black, a shark grey and a gorgeous silver glitter. She's painted her thumb and little finger nails in the silver glitter, the index finger nails in the grey and the middle and ring fingers in black. To finish the look, she's added polka dots to the ring finger nails in the silver glitter.
Nude Pink with Glitter Tips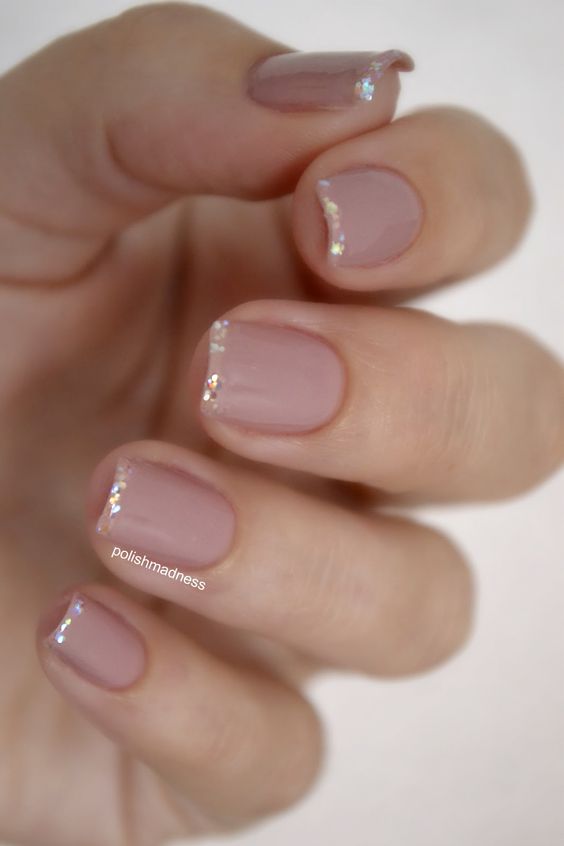 This gorgeous look is a contemporary twist on a French manicure style, but we think the end result is really something special. With a nude pink shade, paint all of your nails in a consistent and even finish. Then, take a gorgeous glitter polish and gently paint the tips of your nails. Finish with a top coat and you're ready to go!
Pale Pink to White Ombre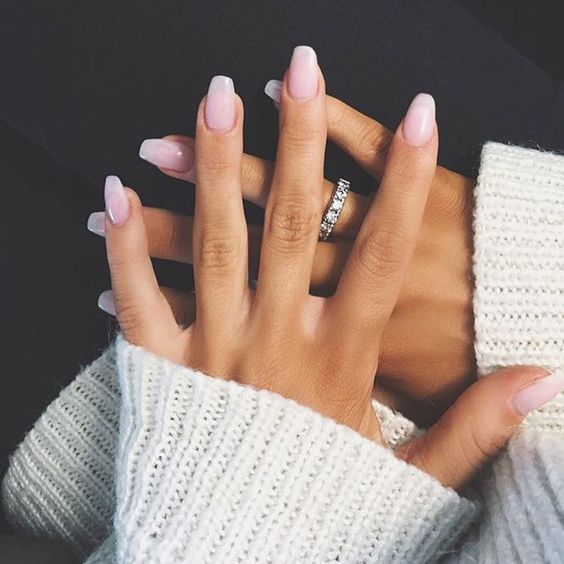 This gorgeous nail look uses only two colours but creates the most gorgeous finished look which is subtle yet sophisticated. Start by painting your nails a gorgeous pale pink, then dab a white nail polish on to a sponge, and lightly pat it along the tips of the finger nails, creating a lovely ombre effect. Finish with a glossy top coat.
Mauve Pointed Nails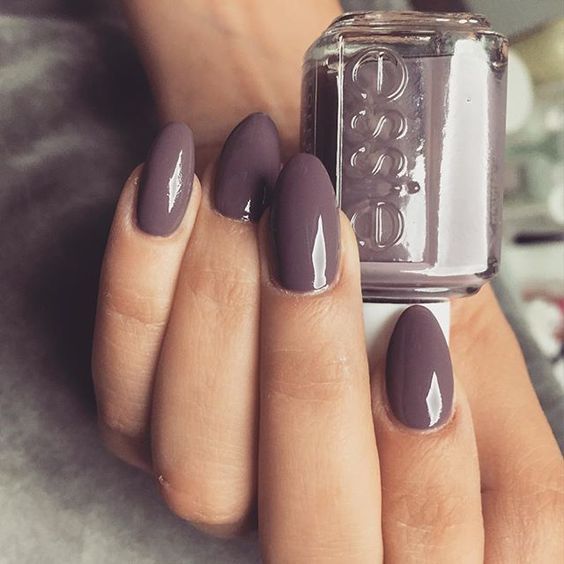 To recreate this look you need to ensure your nails are filed into the right shape! Start by curving the tops of the finger nails to achieve this gorgeous curved point, then, take your favourite nail polish – this lady has opted for a beautiful mauve colour, and paint all of your nails in a consistent and even manner.
Curved Purple Nails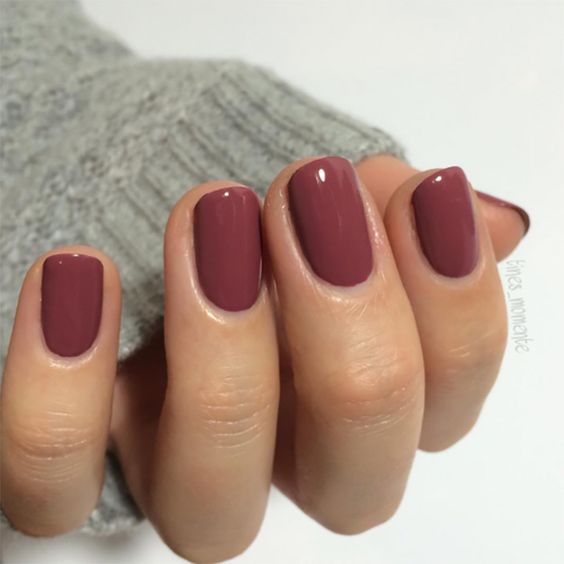 There is nothing as effective as choosing one nail polish colour, and painting your nails perfectly. This lady has chosen a gorgeous shade of purple, and painted all of her curved nails with a glossy and gorgeous finish. Work a top coat on top of the colour for a glossy finish that's simply to die for.
Nude and Gold Glitter with Gems
This beautiful nail art uses only two colours, but utilises pretty gems to make a fantastic finish Start by painting all of your nails in a matte nude, except for the little finger nail and the index finger nails. Paint those in a gold glitter. Using stick on gems, create pretty patterns on the nude nails for the most glamorous end result.
Red and Gold Glitter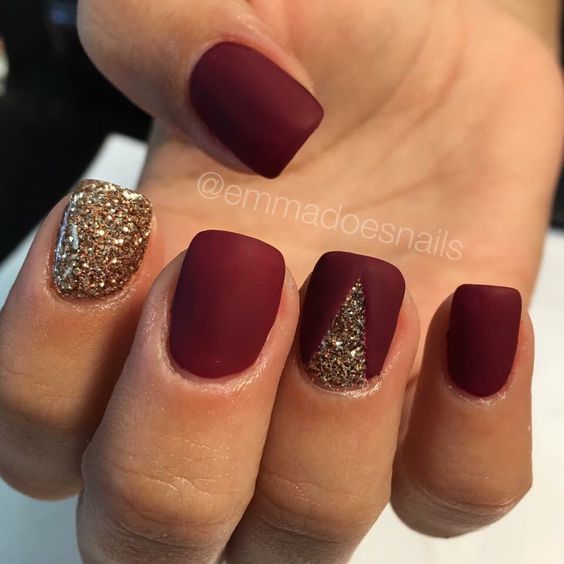 This incredible nail art finishes our gallery on a high! Using two shades, a deep red matte colour and a gorgeous gold glitter, you can simply recreate this look. Paint all of your nails red bar the index and ring fingers, which you'll paint in the gold glitter. To finish off the look, use the red paint to create an arrow look on the ring fingers.
We absolutely adore these nail art looks, and despite the fact they all look so stunning, each of these styles is incredibly simple to recreate too! Will you be brave next time you have a special occasion and attempt to recreate one of these beautiful looks? Let us know!