Hey,pretty ladies! If you are searching for something fashionable for this winter, then you are in the right place. Your personal stylist today want to show you the 12 stunning pieces for winter 2015. You may look through this post and see if you have them in your wardrobe.
For winter 2015, a stylish jacket is necessary, which will create an effortless casual-chic look. Whatever you wear inside, the jacket can match them so well. The olive green jacket or black ones are nice options for winter. In addition, you can go for an adorable winter look by putting on your pastel winter coat. The pastel pieces are quite hot in this season. Then, a tartan piece will be a fantastic accessory for your winter look. The tartan scarf or skirt are what many young women will choose to wear in cold days.
Apart from those mentioned above, don't forget that the printed elements are still popular in this season. So just rock your style with a chic printed long coat or a pair of printed leggings. One thing to remind you: the ripped jeans are not merely suitable for hotter days, if you like them, you can just put them on to make a super-chic winter look. If your outfits are too dark, then just try a pair of bright colored boots, which will brighten your look up and even the most ordinary will be attractive instantly.
The pictures below may give you more inspirations about how to make a chic street style winter outfit. Just stay here and check them out! Enjoy!
Classic Black, White and Grey Combination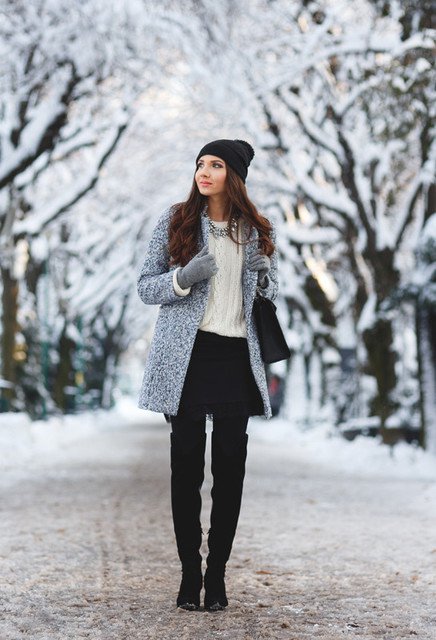 Knitted Scarf and Casual Outfit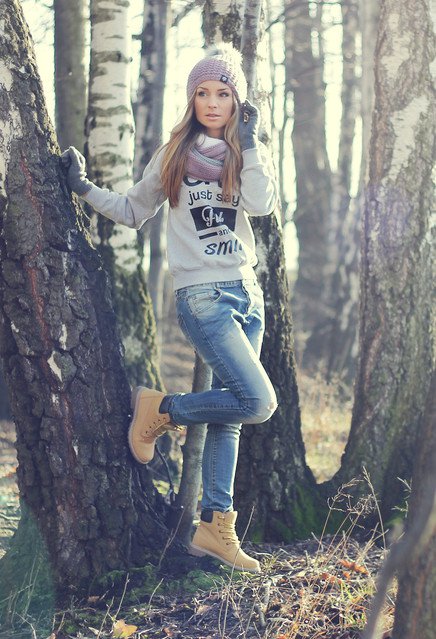 Olive Green Jacket and Blue Jeans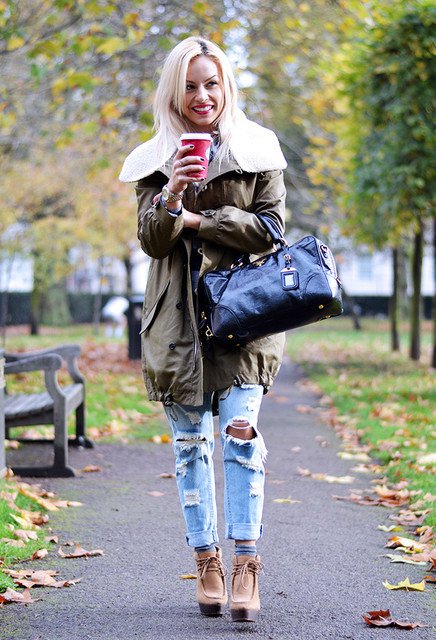 Pastel Jackets and UGG Boots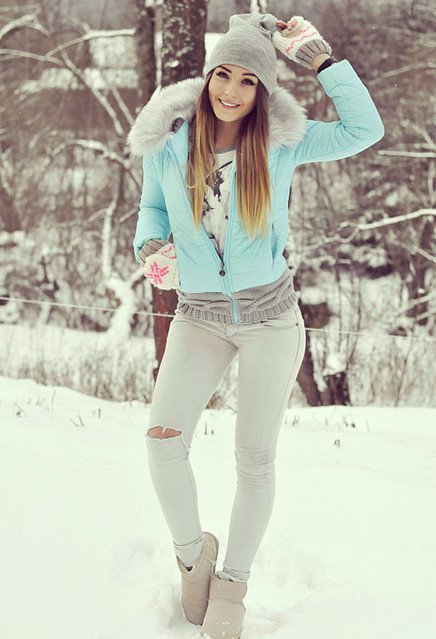 Over-Knee Boots Outfit Idea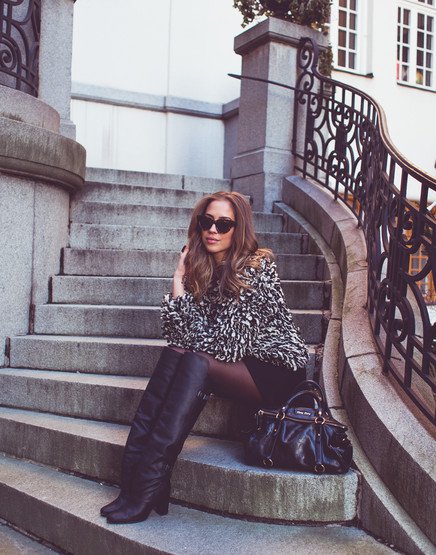 Dark Grey Sweater and Ripped Jeans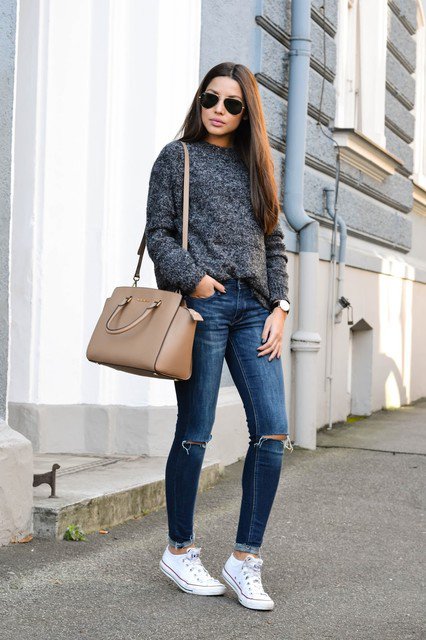 Colorful Boots for Winter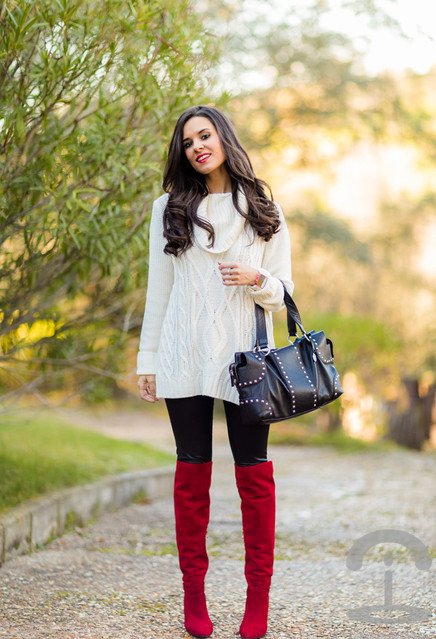 Lovely Tartan Piece for Winter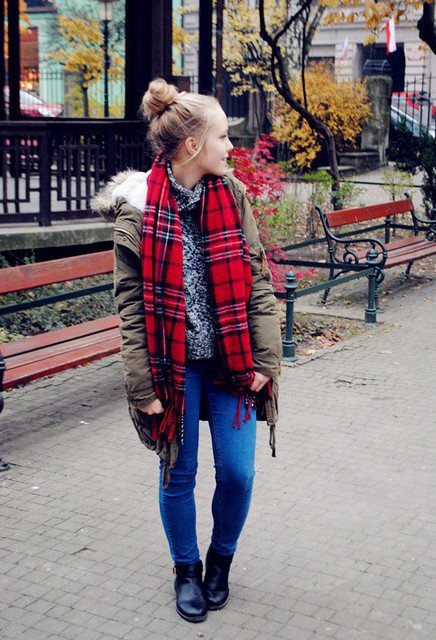 Over-sized Scarf for Winter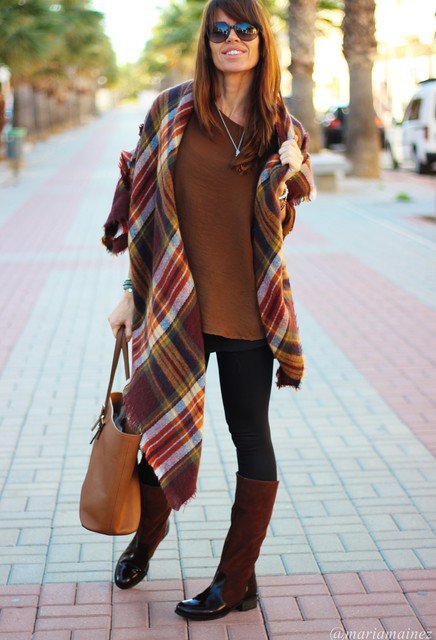 Effortless Printed Coat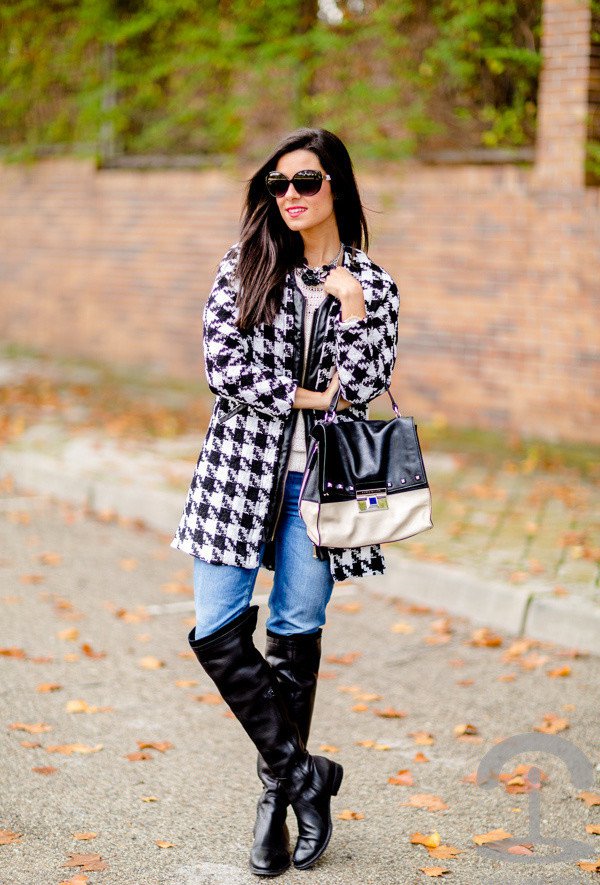 Rainy Boots
Dare you try this?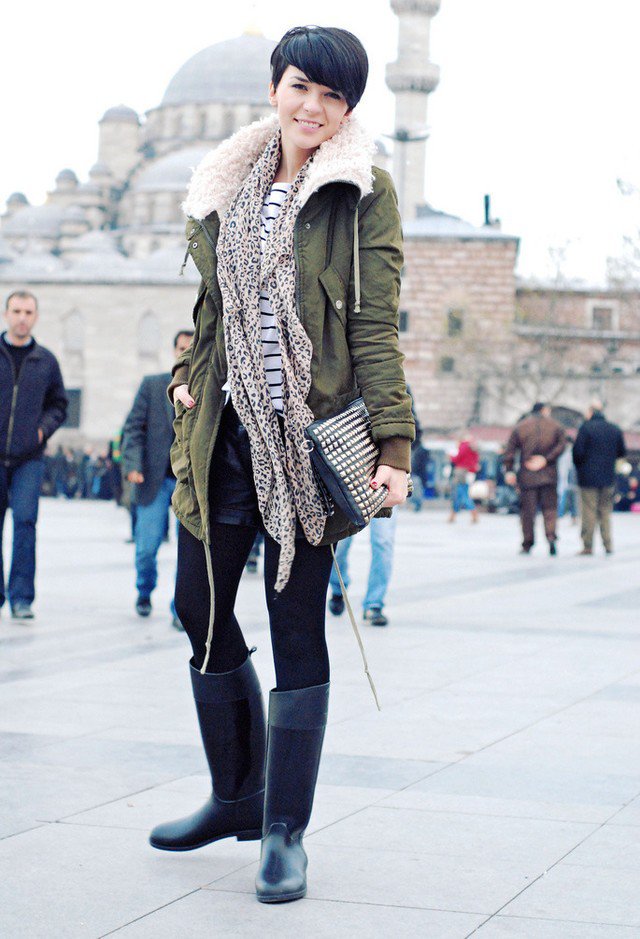 Cardigans Outfit for Winter
Simple yet rather stylish!