Choppy hair. Yeah, it might sound a bit "odd" when it comes to describing a certain type of look when it comes to hair, but another way to look at it is "messy". Messy in the absolute best way possible, though!
Do you want a hairstyle that is super appealing but doesn't require a ton of trips to the salon? If that's the case, we've got one that is right up your alley! Check out some of the best in cute and choppy bobs…
Caramel-colored loose waves choppy bob with blond ends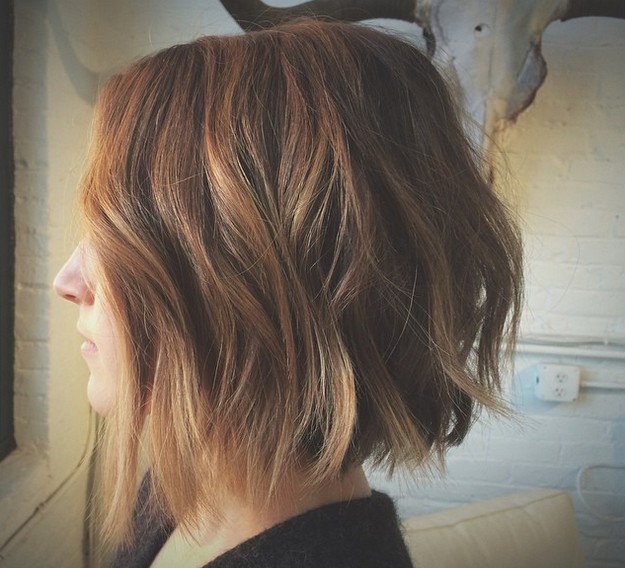 This is an amazing look to start off with being that caramel is a pretty popular color right now. It's not super choppy, as choppy cuts go. But there is a bit of "randomness" in the layering which helps to make this a pretty "messy" 'do. A super feature are the dark blonde ends.
Dirty blonde choppy bob with middle part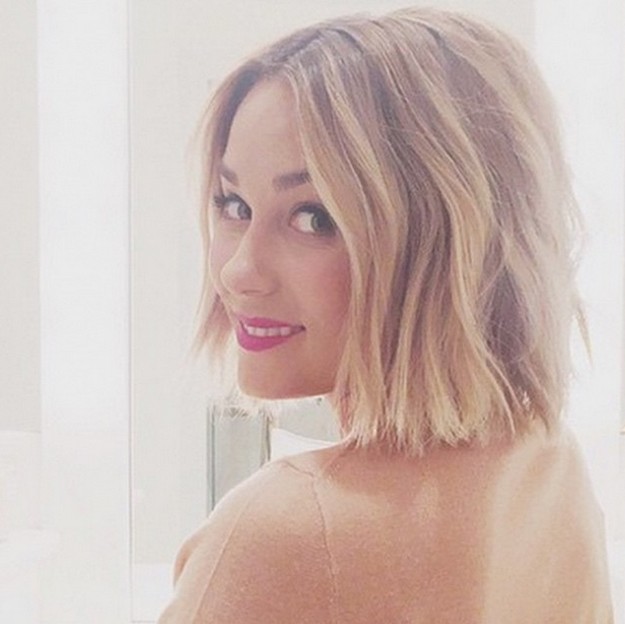 Dirty blonde is basically a hair color that's been around for as long as hair has been. If you naturally have this hair color, a few blonde highlights can work perfectly on a blunt-and-choppy bob such as this one. And if you don't want a lot of layering, no problem. Simply add a middle part to it!
Buttery blonde wavy choppy bob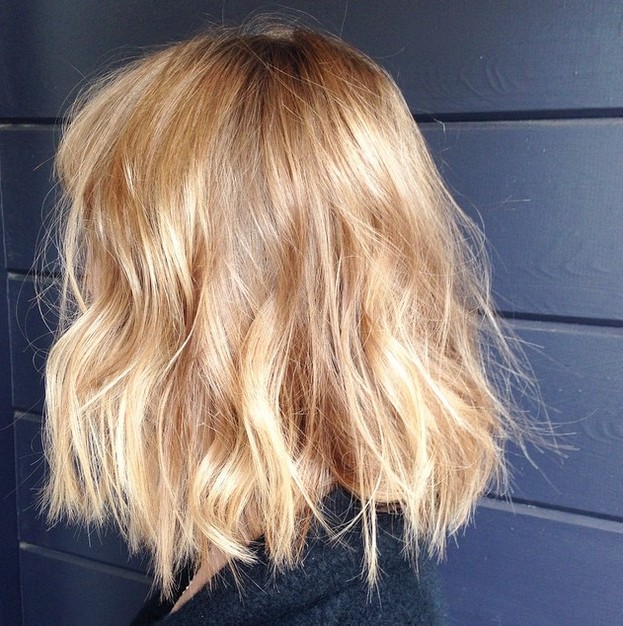 Buttery blonde is a blonde color that everyone is currently envying, so it definitely had to be featured. Something that's smart about the colorist of this hairstyle is the fact that they added some platinum highlights so that the lob wouldn't look too bland. A razor problem cut this bob which makes it seem really choppy too. And if you were able to see this from the front, you'd notice that she had some fairly short bangs.
Simple easy daily short haircut for 2016 – the ombre bob cut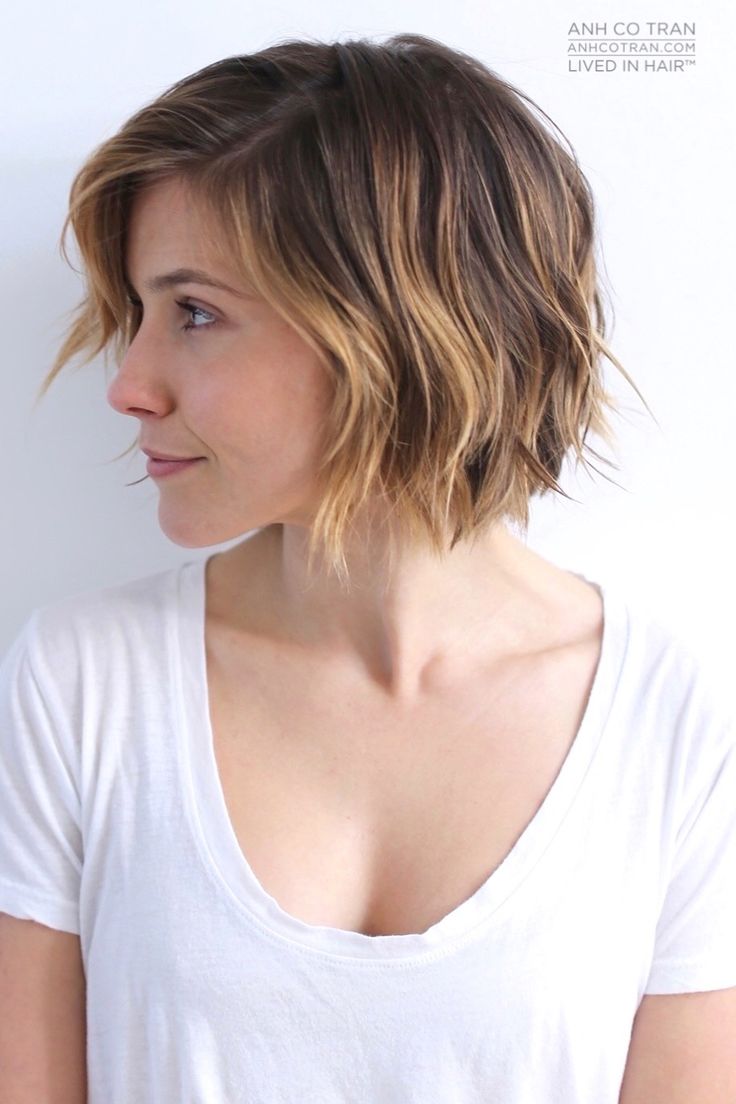 This is really a cute short bob cut! I love the waves and the color! Find more ombre bobs here.
Platinum and slightly wavy choppy bob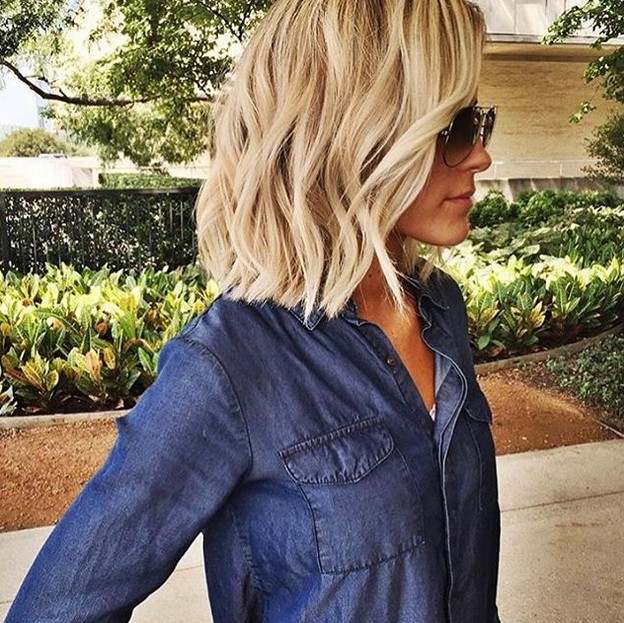 This is a pretty standard choppy bob. It's right above her shoulders and the layers are fairly long. The color is platinum which always is a great look for the summer. Plus, it has a way of making her hair make you long for a day at the beach as you look at the waves out in the ocean.
Long choppy lob with light blonde highlights (and a middle part)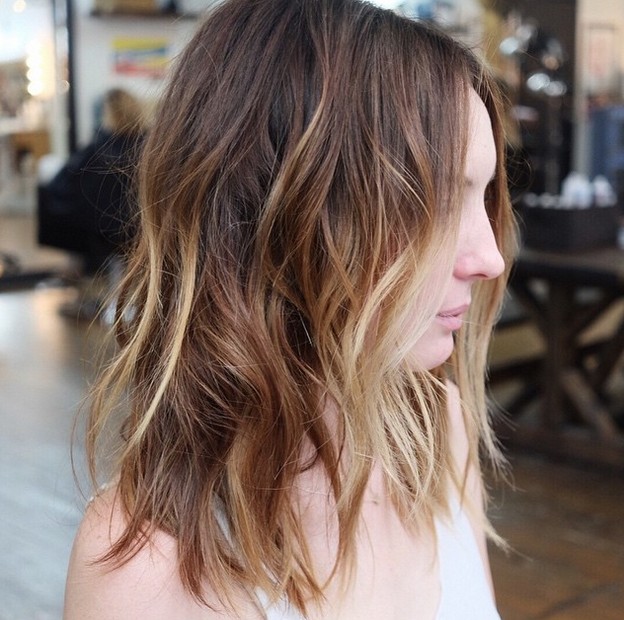 A messy balayage long bob hairstyle for summer and perfect for round faces.
Choppy bob with"barely there" waves with highlighted front and side part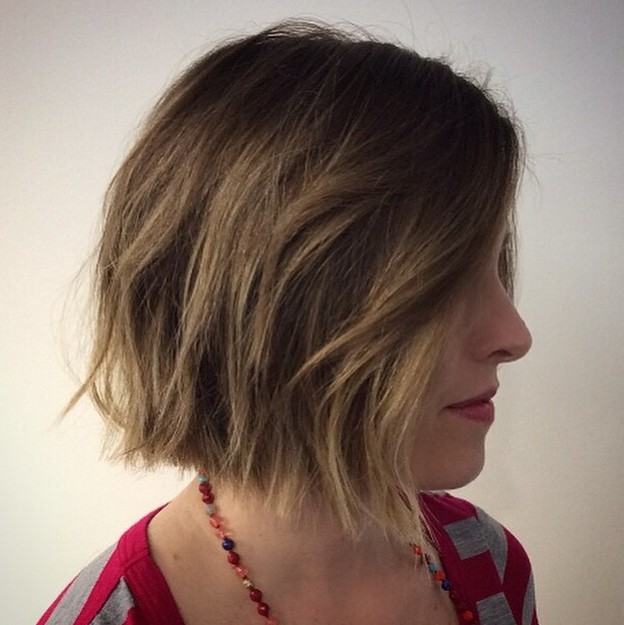 She doesn't have much of a wave pattern, but it is enough to keep her hair from looking completely straight. As a result, she has a bit of a "messiness" to her choppy bob look. It works really well with the slight A-line of the cut along with the tinge of blonde highlights that are in the front.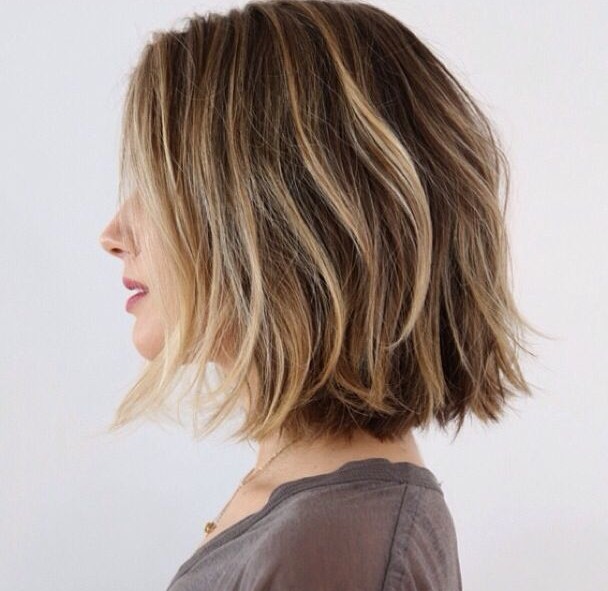 Long and flowing choppy lob (with middle part)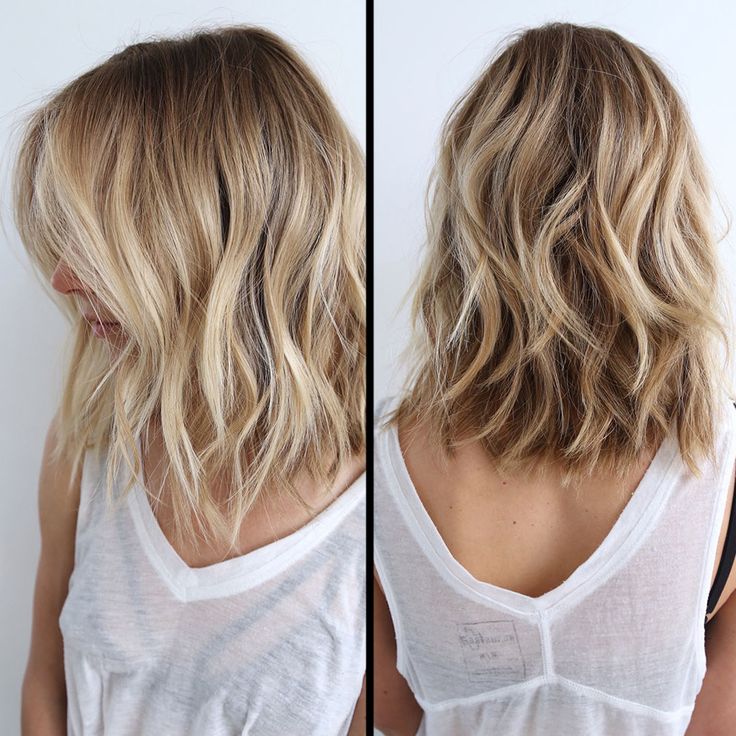 As longer lobs go, this is a really sexy look. The color job is quite dynamic, but it's actually the length that catches our attention the most. Thanks to the long layers, her waves look like they are literally cascading down her face, shoulders and back. It is an "effortlessly sensual look" (and probably feel).
Choppy graduated bob with side part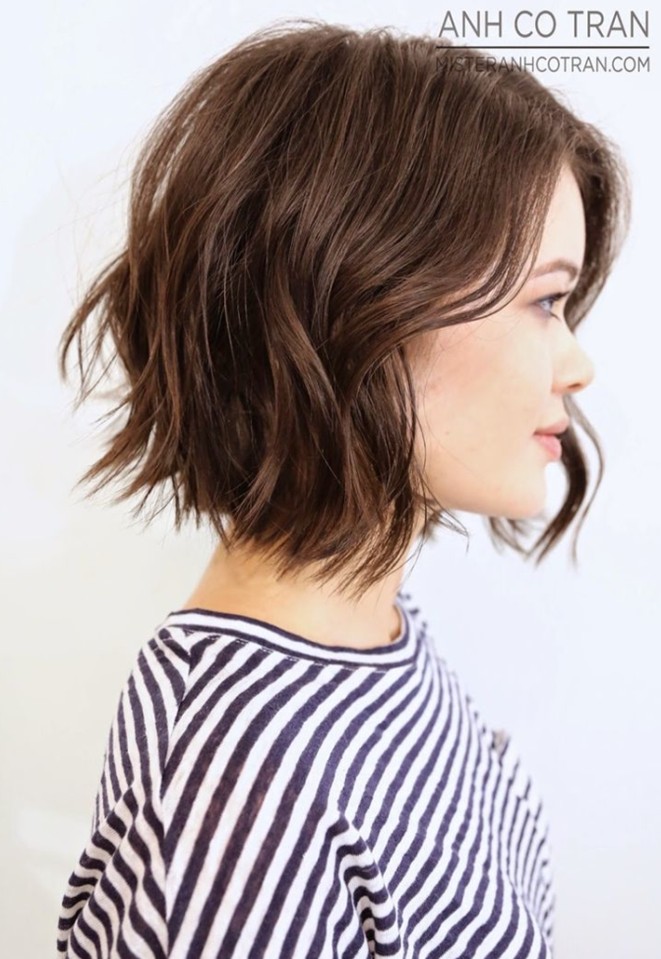 This is a fun look. It goes to show that with the right kind of cut, you really don't have to spend a lot of time fussing over your hair. This graduated bob works with her hair's natural texture so that she can wash, towel dry and go!
Blue and green short choppy bob with side-swept bangs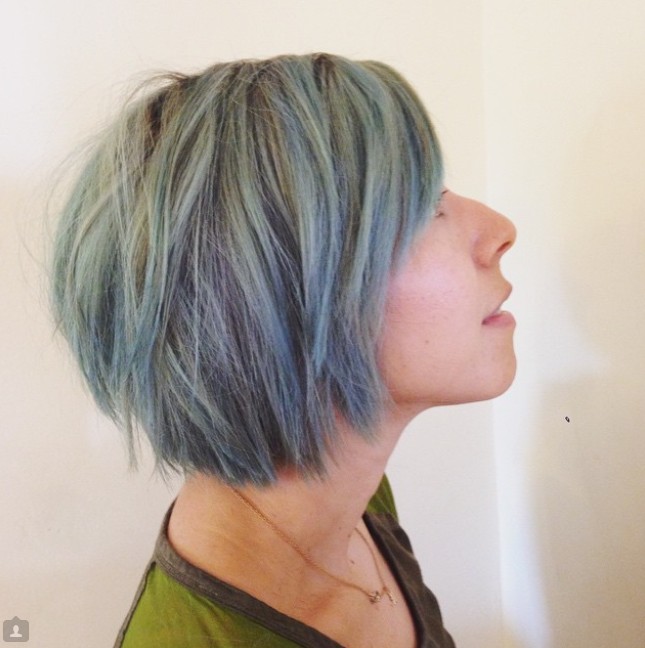 So, just what color is her hair? If you look closely, you'll see that it has blue and green hues incorporated throughout it. For a myriad of reasons, this is not the kind of look that you should attempt at home. But a professional can give you this kind of cut (and color), for sure. And there's no telling how many compliments you'll get for it!
Asymmetrical choppy brunette bob with light brown ends (and middle part)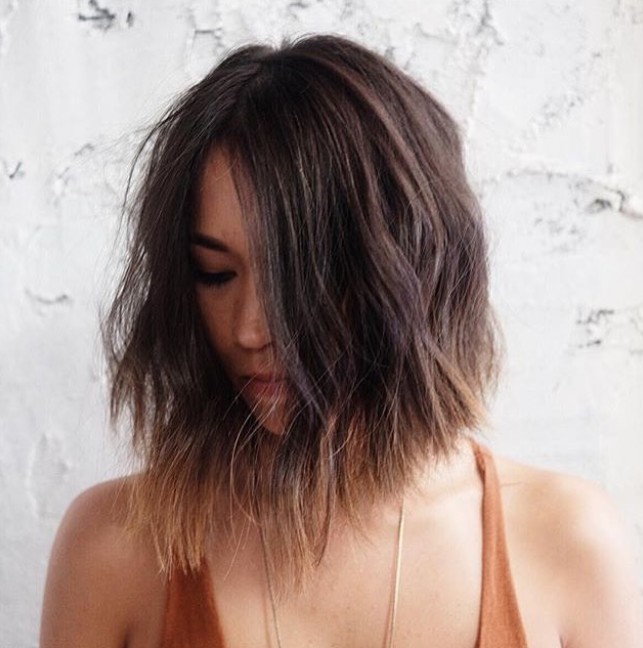 For the most part, this s a bob. However, the asymmetrical part of it makes it a lob in the front. It's a great cut with lots of movement. Plus, although it is choppy, being that there aren't a ton of layers added to it, you can still pull it back into a low ponytail if you'd like. The middle part completes the look.
Shorter choppy bob with blonde highlights throughout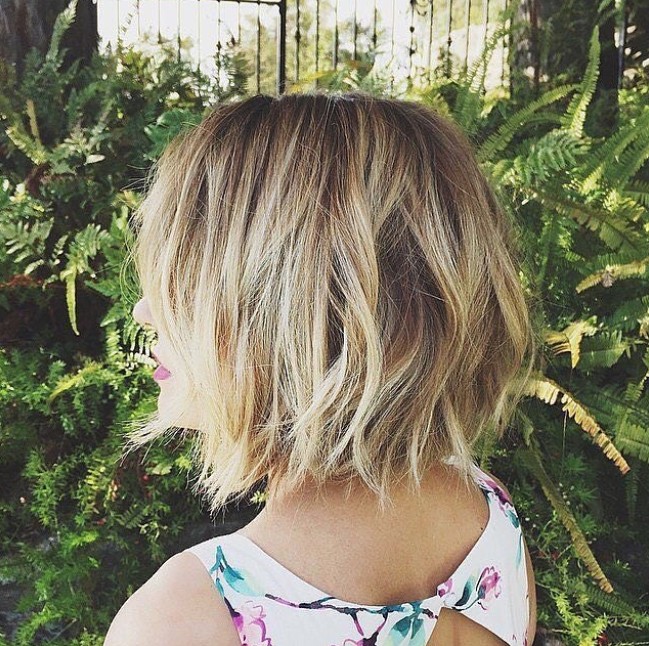 Don't feel like spending a lot of time doing your hair? No problem. One way to cut down the styling time is to get a few extra inches cut off from some of the bob styles you've already seen. By finger combing your hair rather than using any conventional styling tools, that will help to give it the "messy" look.
Wavy brunette choppy bob with blunt ends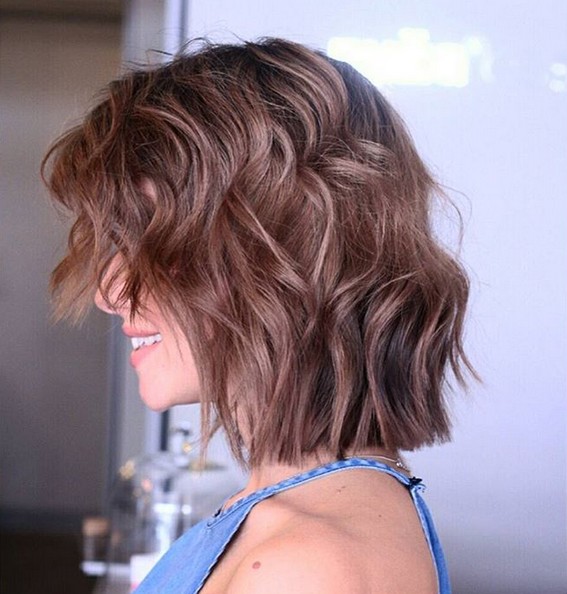 It actually takes a real master with a set of shears to come up with a cut that looks like this. Why? Because they were able to make the ends of her medium bob appear extremely straight even though her hair is wavy. (The brunette tone is a great color too.)
Wavy choppy bob with platinum highlights and "random" layers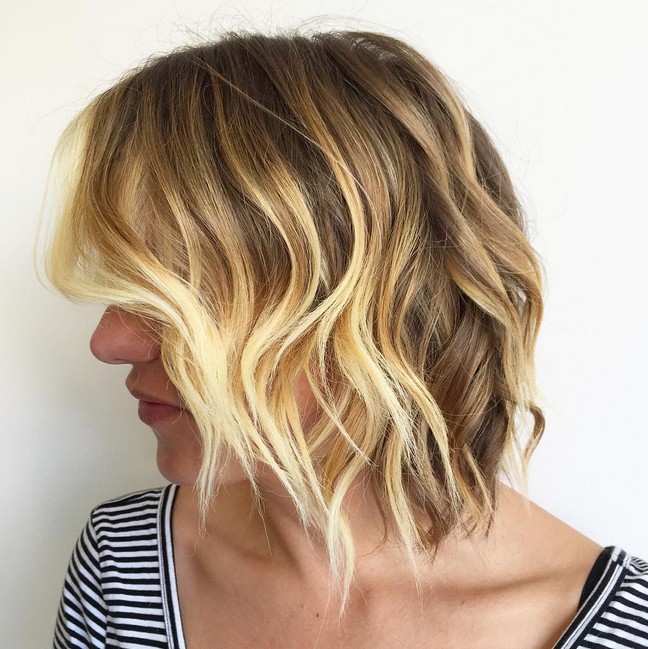 This look is pretty similar to the on that is right beneath it. Both have platinum hair color added to it, although this one has a bit more. But probably the main difference between the two is the fact that the bob itself is somewhat shorter while some of the layers are longer and "randomly" placed.
Ombre choppy lob with platinum coloring added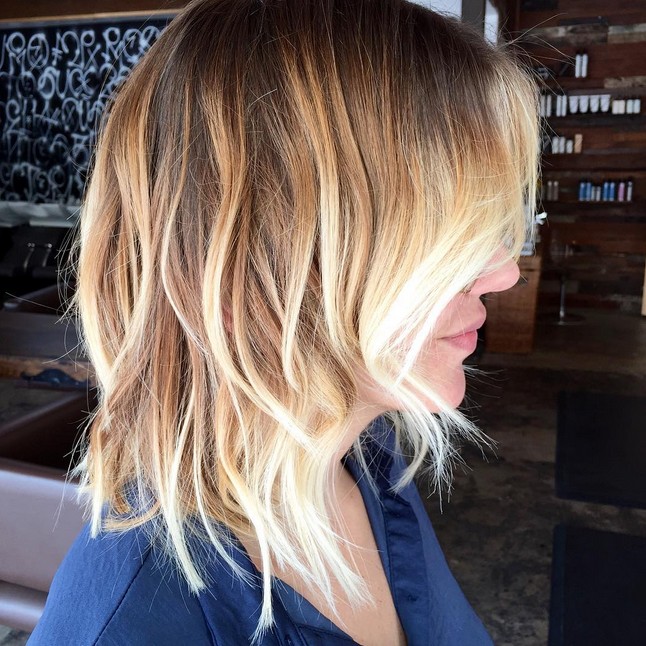 For the most part, this is an ombre hair color. Except what helps to make it appear a bit three-dimensional are all of the platinum chunks that are added throughout it. This is more of a lob and if you look closely at the back, there is a ever-so-slight A-line in the back.
Dark brown wavy choppy bob with "barely there" blonde tips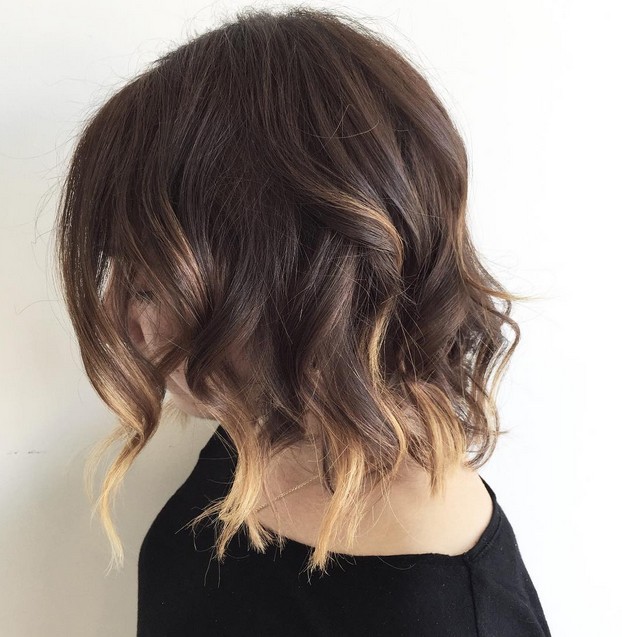 With this choppy bob (that could almost pass for a lob), the waves help to make it look really delicate. But our favorite part about this entire hairstyle are the blonde tips that are showing, pretty much only on the very ends of the look. It's a "messy color" that is perfection!