The rocker chic style is on-trend for 2014, but the look can be a bit intimidating if you've never tried it. Luckily, fashion superstar Whitney Port and Joico International Creative Director Damien Carney are sharing their top tips and tricks in their latest Drab to Fab web series episode. Follow these tricks of the trade to try the rocker chic style on your own.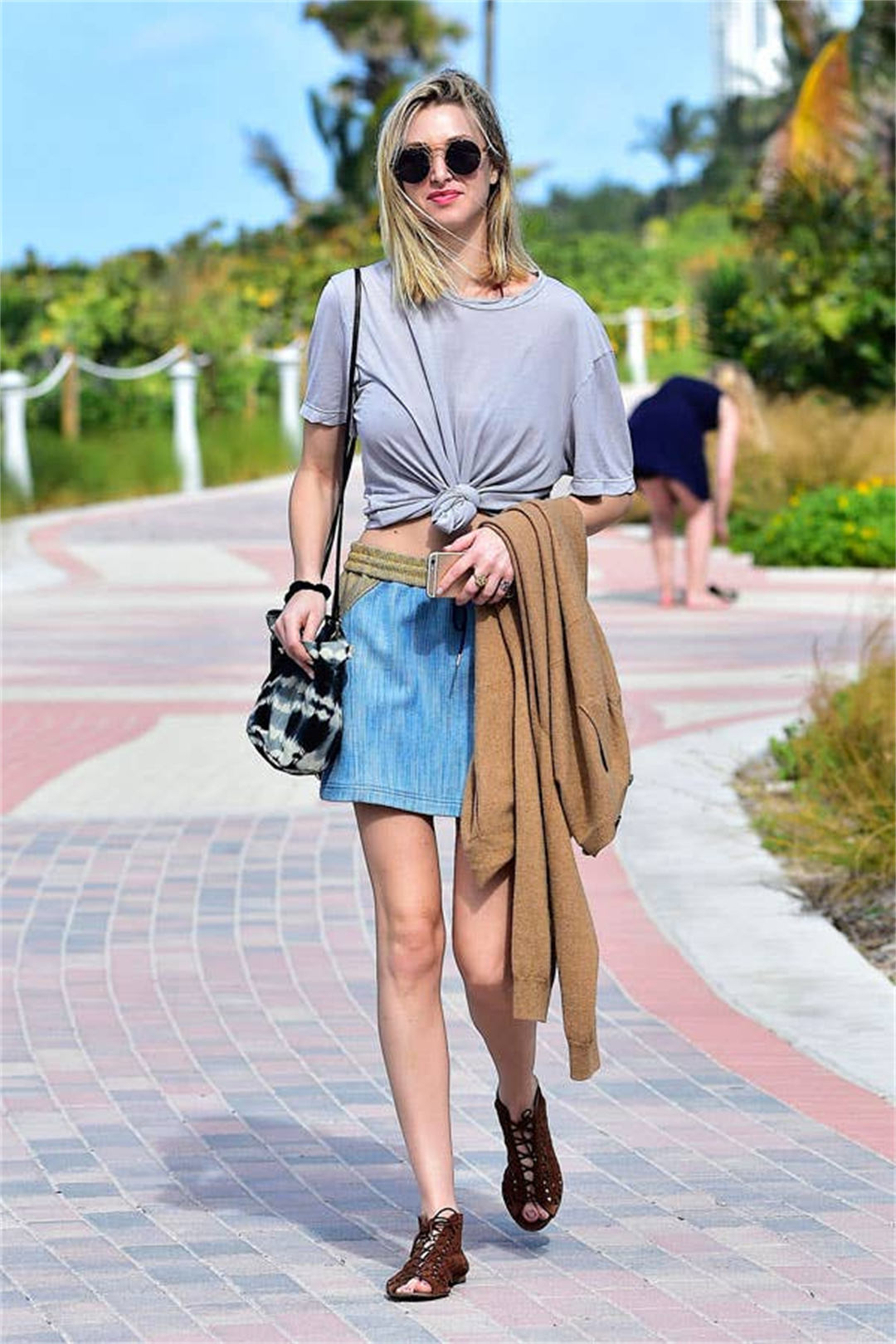 Accessories
A bold statement necklace is all you need to finish your outfit. If your clothing choices are in one color palette, choose a necklace with a contrasting color for extra pop. If your clothes are already mixing and matching hues, stick to a necklace in one of the colors you're already wearing to avoid going overboard.
Wardrobe
For a carefree rocker chic style, play up prints and patterns. Try a loose graphic tee or tank tucked into loose leather shorts or over skinny jeans for a sporty-glam blend. Then throw on a patterned boyfriend cardigan (try a fun material like chiffon), leaving it hanging open to showcase your tee.
For shoe options, choose ankle-strap heels or heeled booties, taking the rocker chic look all the way to your feet.
Makeup
For rocker chic makeup, really play up your best features. A gray smokey eye will help the rest of your outfit pop. Pump up your lips with a pretty rose or peach hue, giving them enough color without looking like you piled on a ton of makeup.
Hair
Rocker chic hair has somewhat of a structured look to it without being overly styled. Even better, a little messiness makes it look effortless, which means this style easy for anyone to master. Don't strive for perfection!
This rocker chic look pairs a sky-high roll on the top of the head with a carefree bun in back.
Before beginning, work some JoiGel Firm through your strands to give them extra hold without feeling sticky or crunchy.
To start, use a comb to create a triangle on the top of the head. Start the comb on either side of your forehead (try to line your parts up with the outsides of either eyebrow), then drag the comb back diagonally so both parts meet at the crown of your head. To keep this top section separate, tie of the rest of your hair with an elastic or clip temporarily.
Work the top section of hair back toward the crown of your head. Twist or roll the ends of the hair all in the same direction, tight enough so it will stay but loose enough to leave some volume on top (think pompadour-style).
Twist the ends of the roll into a knot, then pin securely against your head.
Untie the rest of your hair. Twist it all in one direction, then loop your hair in a circle a few times (depending on the length of your hair) to create a low bun. Pin it securely against your head.
Keep your 'do in place with Joico Power Spray, a firm-hold finishing spray that won't leave your style looking crunchy or hard. To control where the spray is going, try spraying it onto your hands and then gently smoothing your hands through your hair.
And there you have it – a bold, fierce rocker chic look from head to toe. Remember: Try for a blend of comfort and glamour, with a messy, voluminous 'do to top it all off.