A necklace has the ability to transform a simple outfit into something glam and glitzy. No matter what you're wearing, or what the occasion is, the addition of a necklace will give you confidence. Not only that, but it can truly jazz up even the most simple of clothing, and makes a great addition for something a little more glamorous too. We can't get enough of statement necklaces, and firmly believe that every single wardrobe needs to include a fair few. Here are 10 statement necklaces we just can't get enough of. We hope this post inspires you to be brave with your jewellery of choice!
Shiny Silver Rectangles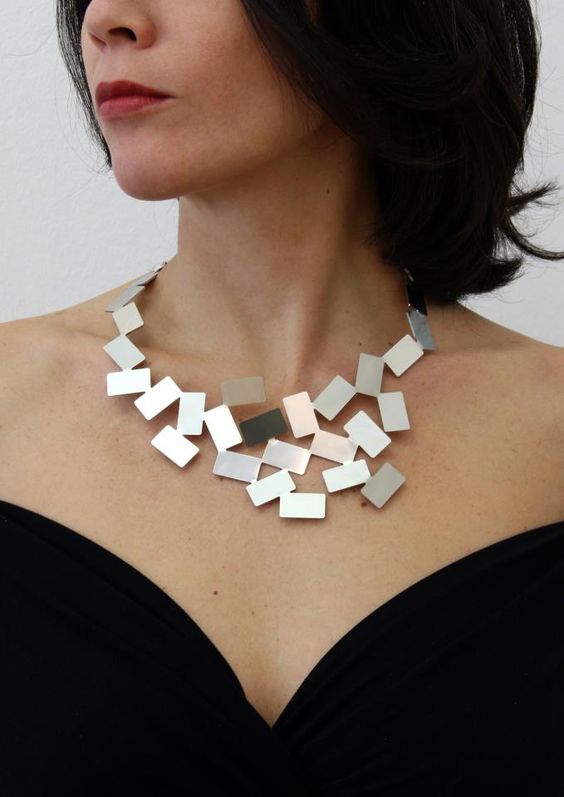 Starting with an unusual choice, this gorgeous cluster necklace is shiny and silver. Featuring several silver rectangles all glued together, this necklace creates a gorgeous and contemporary end result. Wear this gorgeous necklace with a black outfit as pictured above. Whether you choose a bardot neck or a high neck, the silver and black will work together absolutely perfectly.
Layered Triangular Necklace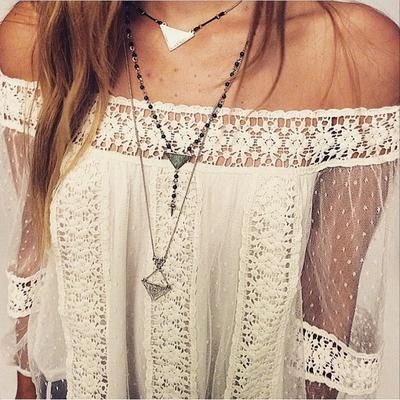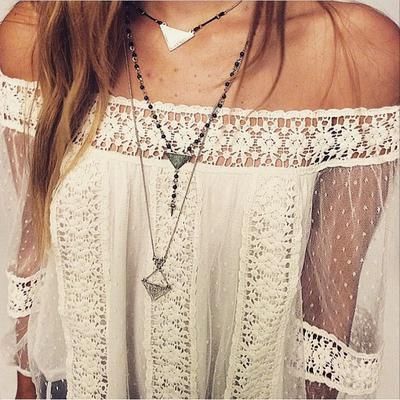 Three layers are better than one right? This lovely lady certainly thinks so! Wearing a stunning bohemian style triple layered necklace, we see gorgeous metal triangles and pretty black beads working together for a pretty fantastic finish. This dramatic necklace is the perfect addition to a bohemian-chic outfit as pictured above. Why not try it with a fashionable peasant top?
Gold and Crystal Layers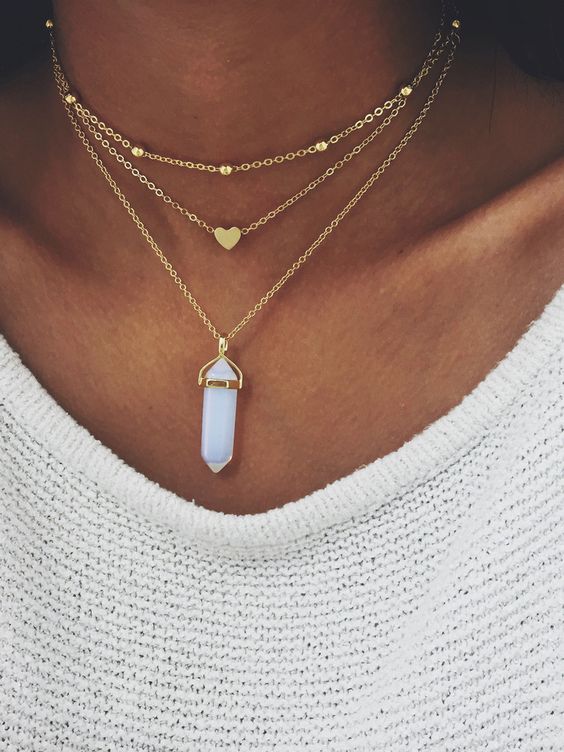 Dainty, delicate and oh so beautiful – these are most certainly three phrases to describe the absolutely stunning necklace pictured above! This beautiful gold layered necklace is statement and subtle at the very same time. With a gold chain and tiny love heart and bead decoration, it's striking. Without a doubt, however, the statement element is the pale blue crystal which dangles perfectly. This necklace will work with anything!
Gold Choker with Pink Gem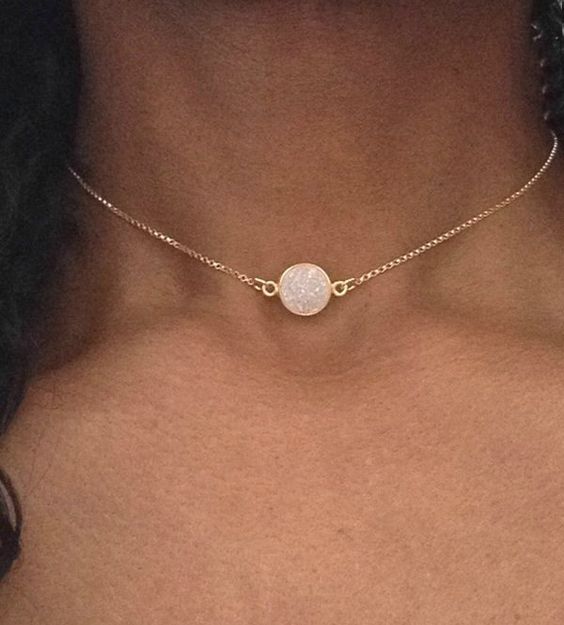 Chokers are oh so fashionable in this day and age, and here at Styles Weekly we just adore them. This stunning gold and pink circular choker might be the prettiest one we've ever seen though! We just adore it. With a delicate gold chain which clings tightly to the neck, the finishing touch for this necklace is the gem. With a pale pink iridescent and glittery stone in the centre, this choker is sure to attract all the right attention.
Black String Choker with Moon Charm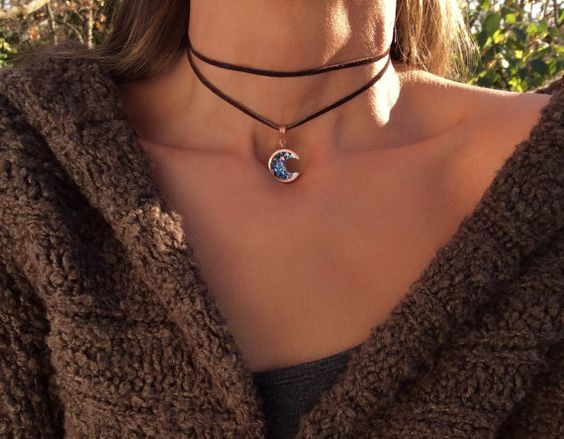 Another choker to add to the collection, yet this one has a completely different look to the previous choker featured. This gorgeous choker is made from black string, featuring a cool double layer. It's finished with a silver moon which has pretty blue gemstones embedded throughout. This is a very pretty and cool choker – we just love it to spice up a smart/casual outfit.
Personalised Gold Disc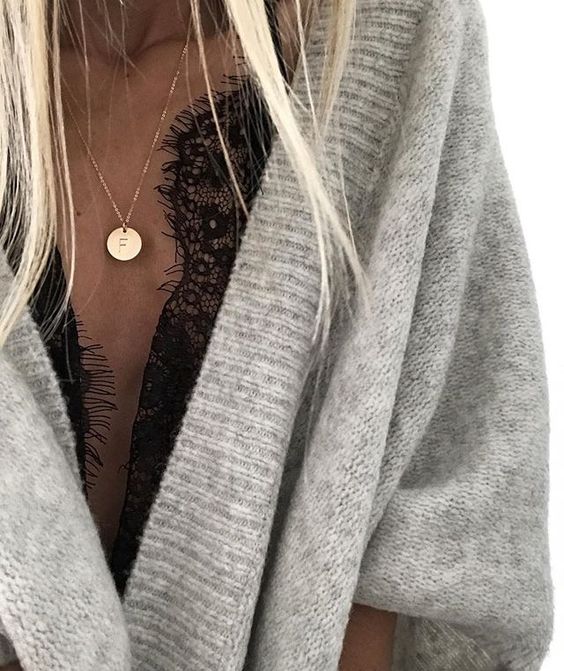 Personalisation is a super cute element of some of our favourite statement necklaces. Nothing too obvious, but just a subtle initial of your own name or the name of your loved one can make a necklace so much more special. This adorable gold chain is finished with a gold disk personalised with the initial 'F', but we're sure you'd be able to pick up something similar with your chosen letter too!
Origami Swan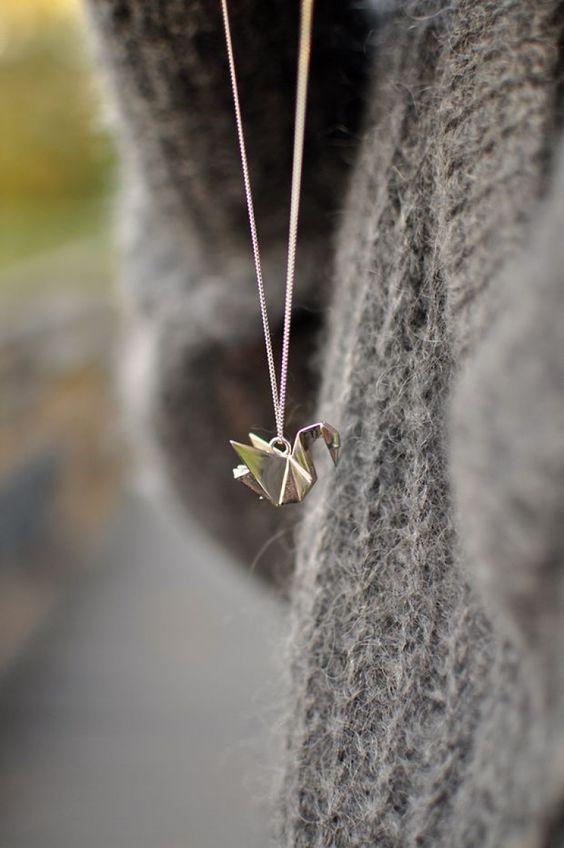 Origami is the beautiful and delicate art of folding paper into shapes. This stunning silver necklace pays homage to this classic art and makes a pretty special piece of jewellery too! Thing wonderful, long silver chain is finished with an origami swan at the end. Style this with a simple outfit to jazz up a wonderful casual look no end. This will also work well with a black dress too.
Delicate Star and Moon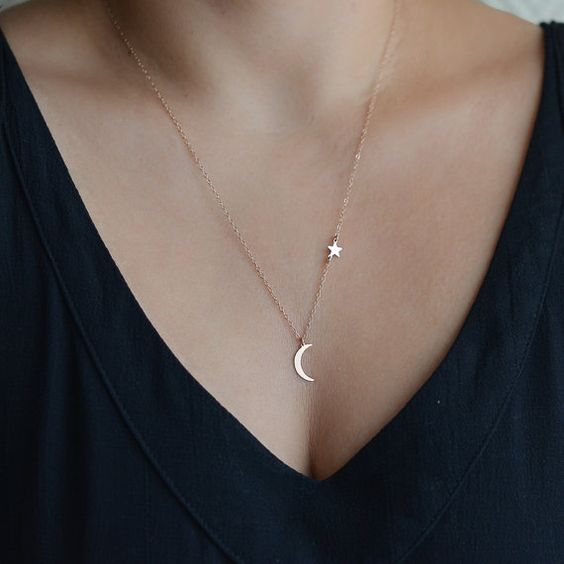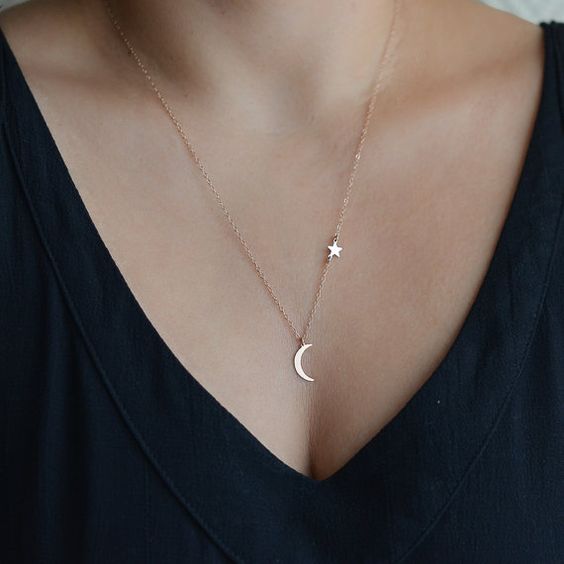 Sometimes delicate jewellery is the most effective. That's certainly what we think when it comes to this gorgeous look anyway! This simple gold chain has a tiny and delicate star and moon attachment, creating a simple yet stunning look. Wear this gorgeous necklace with classic outfit of jeans and a smart top with heels as the perfect finishing touch to your look.
Sparkly Layered Necklace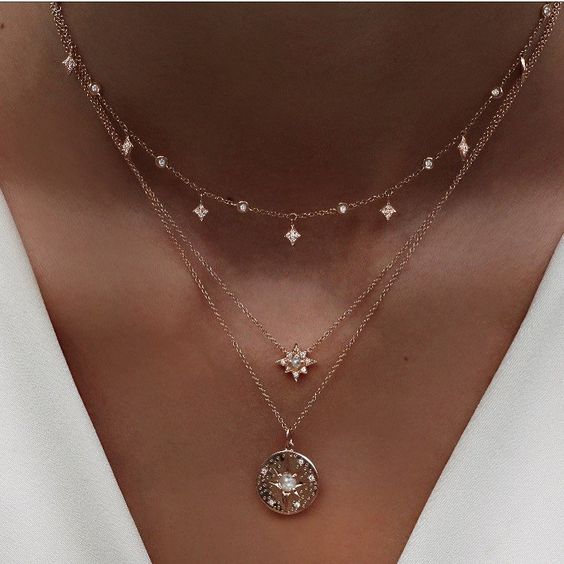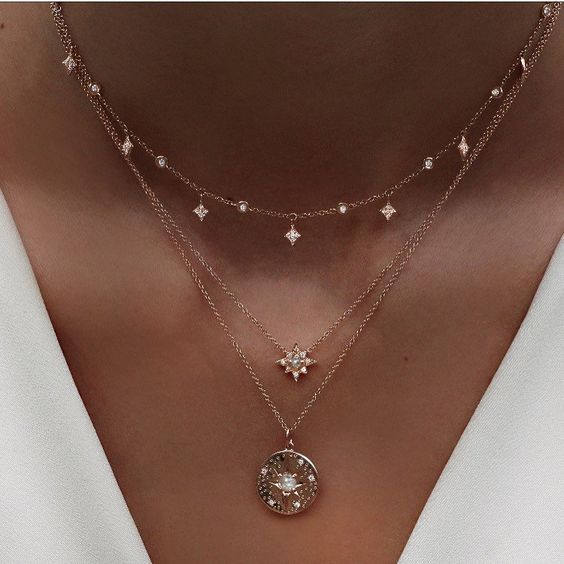 Sparkly jewellery can be seen as a little too much sometimes, but just a touch of sparkle can go a long way. This gorgeous layered necklace is absolutely stunning and is the perfect necklace to wear for a night out or a special occasion. With 3 layers, the top layer is full of tiny star like additions which are super sparkly. The middle layer has a pretty sun attachment and the third and final has a gorgeous disc finished with a pearl in the centre.
Silver Chain Choker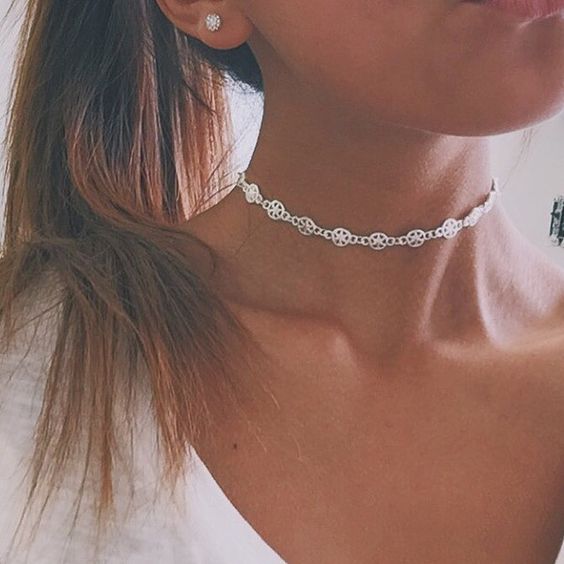 Chokers need not always have attachments or dangling emblems! Sometimes, the simple chain or string chokers are those which finish an outfit off best. This absolutely gorgeous silver chokers features pretty stars and is subtle yet oh so striking. Wear this necklace with a casual style and be sure to wear your hair up to show off the gorgeous necklace at work.
Don't forget to let us know which one of these stunning statement necklaces is your favourite. We'd also love to hear how you style your necklaces? Leave a comment below!