1. Reese Witherspoon Medium Hairstyles: Everyday Hair Styles for Women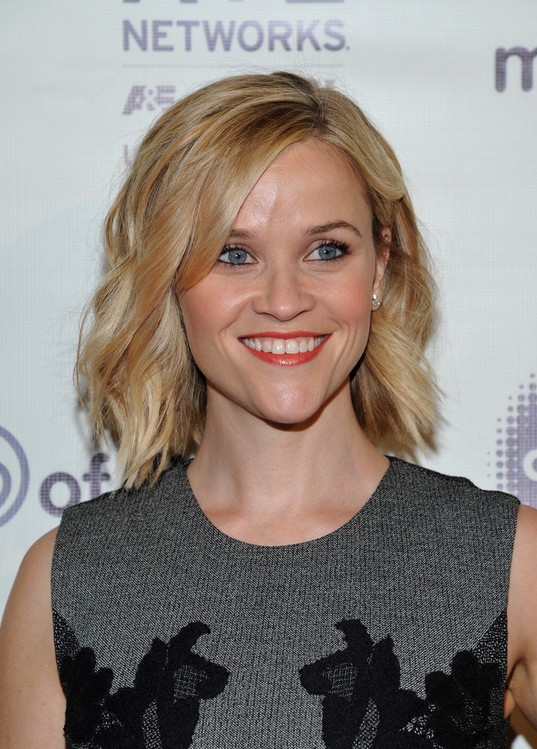 There is a lot of shape to this style, which make it a good look for a longer face, especially as the length sits just above the shoulders and there is plenty of volume at the sides to add width. A side sweep and long fringe help to minimise a high forehead while the beautifully soft tousled waves create lots of texture and interest. Reese Witherspoon's typical blonde colour has been lifted with lots of subtle highlights to create depth. This is a very pretty look for the actress.
2. Reese Witherspoon Long Hairstyles: Long Hair with Short Bangs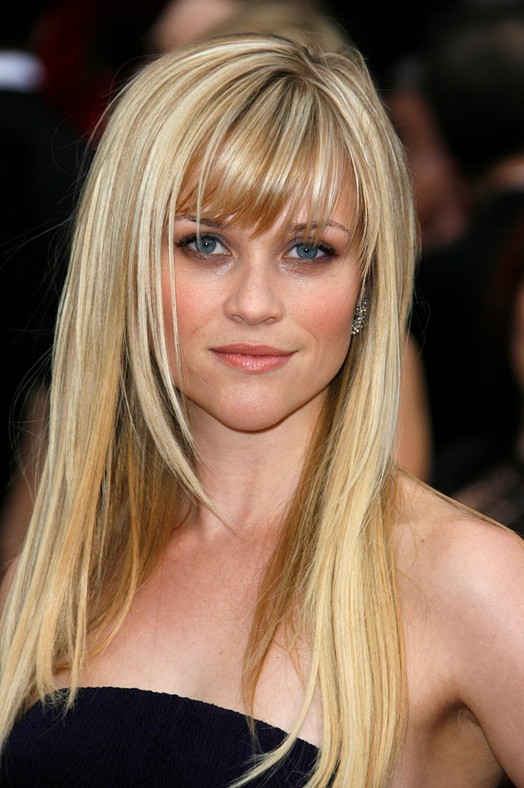 While the lengths of Reese Witherspoon's blonde hair are beautifully poker straight and coloured with a range of lovely blonde tones that is very feminine and flattering, the shape gives her a lopsided look. This is due to the side parting that means there is more hair at one side than the other, and an unsuccessful fringe that doesn't quite fall straight and doesn't quite sweep to the side either. It could be just the angle of the picture, but there is something very unbalanced about the style, which is a pity as the colour and length look great on the actress.
3. Reese Witherspoon Hairstyles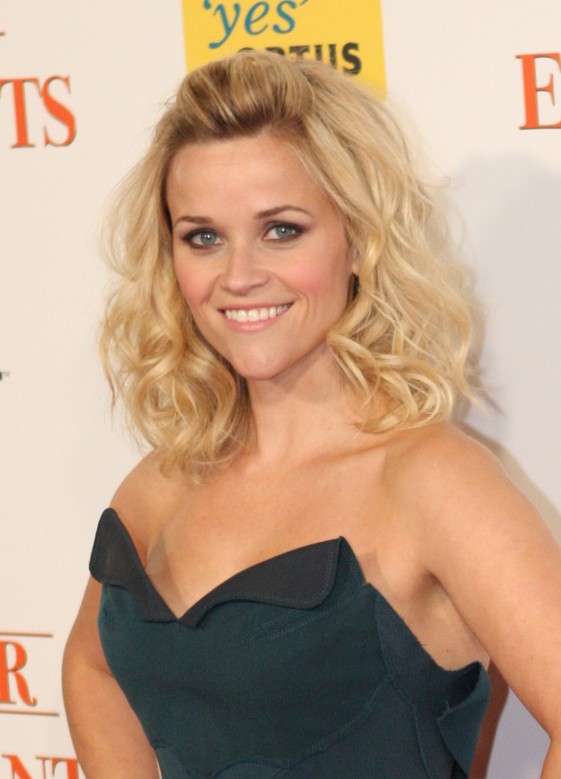 Reese Witherspoon's facial shape is complimented by this style, because despite adding height to the top of the head, it also adds width, preventing the hairstyle from making a long face look even longer. The width is added by those beautiful soft curls that frame the face so well. This style is a great compromise between framing the face and leaving it exposed as the front section of hair is pulled back from the face and secured at the back of the head. The colour is a pale golden shade that works well with fair skin and blue eyes.
4. Reese Witherspoon Hair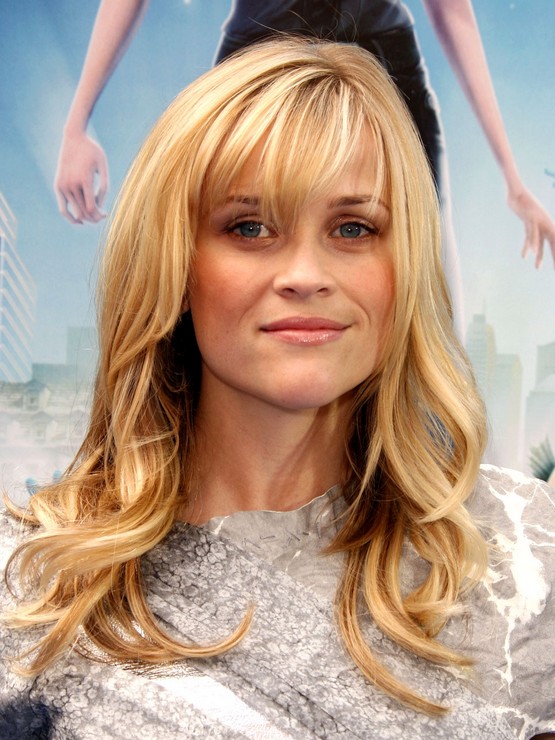 This style has it all really – great colour, great shape and a flattering style. Here, Reese Witherspoon wears her long hair in loose waves of differing layers to create a style that is full of shape and movement. A light fringe brushes the eyes and is a great way to shorten a long facial shape. The colour is probably the most striking part of the this look – the hair has been given a very successful multi-tonal look thanks to a combination of warm golden blonde, almost verging on a strawberry blonde shade, and paler almost platinum tones.
5. Reese Witherspoon Curly Bob: Chic Hairstyles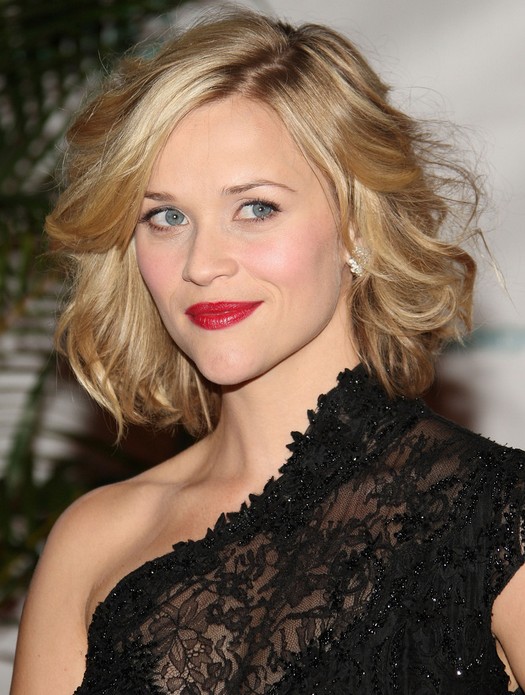 This beautiful style is great for adding width to a long face, thanks to the fantastic volume that is created at both sides of this stunning short style. Here, Reese Witherspoon's hair is cut into a pretty bob and then curled in loose curls which have been gently teased for volume. A side parting creates a broad swathe of hair that falls over the forehead and sweeps outwards and away from the face. The sweeping nature of the style is what makes it so soft and feminine. The colour is a pretty combination of blonde shades that looks great with the actress' pale skin and red lips.