Summer is already around us, it's time for us to put on beautfiul skirts. Actually, you have a wide range of options. The denim skirts are cool to make you effortless chic while the pencil skirts are more ideal to complete a more formal look. Besides, the midi skirts are quite graceful for all women. Today, we would like to share with you 16 super stylish skirt  outfits for summer. Just stay here and get more inspirations from the gallery below.
Grey Crop Top with Pencil Skirt

To be an office fashion icon, you can wear your pencil skirt with lace-up sandles and  a crop top. It's a great outfit look to transform you from work to date.
Blue Printed Midi-Skirt Outfit

This blue printed midi-skirt is quite a nice idea to choose if you want a more graceful look.
Pencil Skirt Outfit for Summer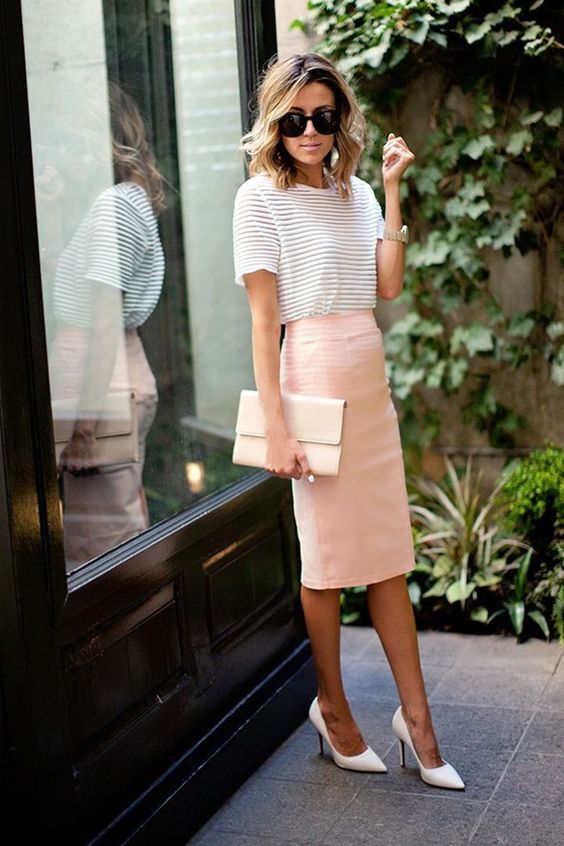 The pink pencil skirt looks quite chic when paired with the striped T-shirt. All these pieces can be found in every woman's wardrobe. It is an effortless outfit for work days.
Denim Skirt Outfit Idea

To get a comfy and trendy look, just put on your denim skirt and then pair it with a simple black crop top and a pair of sneakers.
Pretty Summer Skirt Outfit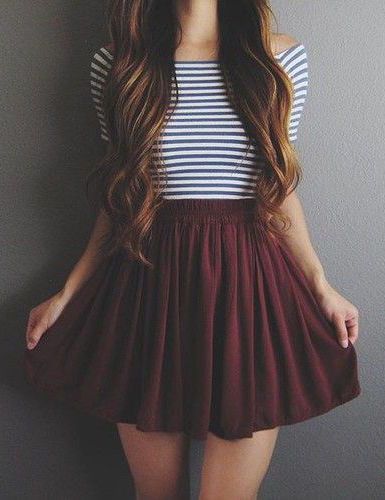 Young women will look very chic just with a pleated skirt and an off-the-shoulder top. It's a nice outfit look for most eveyday occasions.
Stylsih Summer Skirt Outfit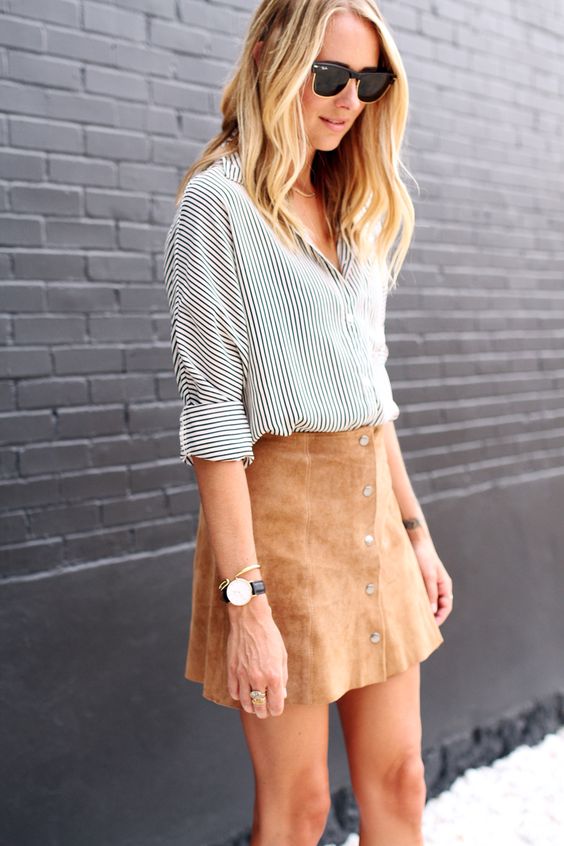 The striped shirt and a suede skirt contribute to an effortless chic summer outfit. It's cool for all occasions.
Stylsih Summer Skirt Outfit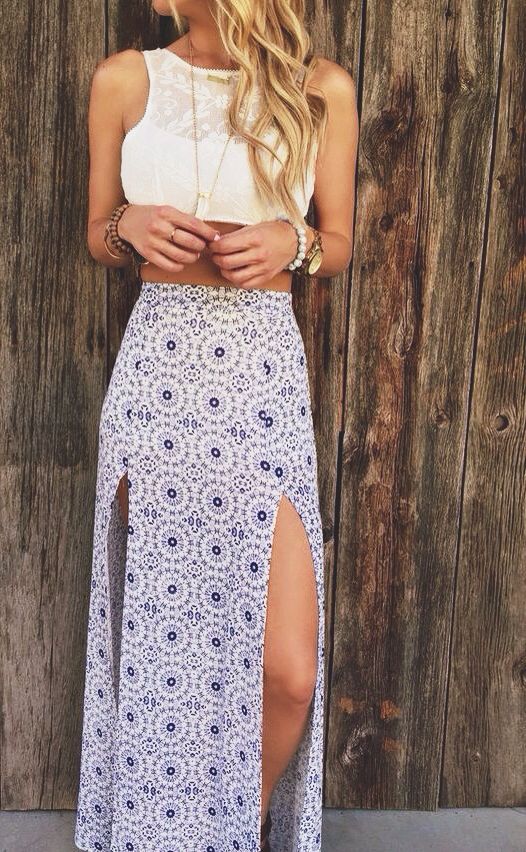 You will be an enviable woman once you wear such a chic outfit to show off your slim figure.
Office Skirt Outfit Idea

A white blouse is chic enough to pair any pencil skirt and the nude pumps will add more elegance to the overall look. It's quite a fashionable office outfit idea for women to copy.
Fashionable Midi-Skirt Outfit Idea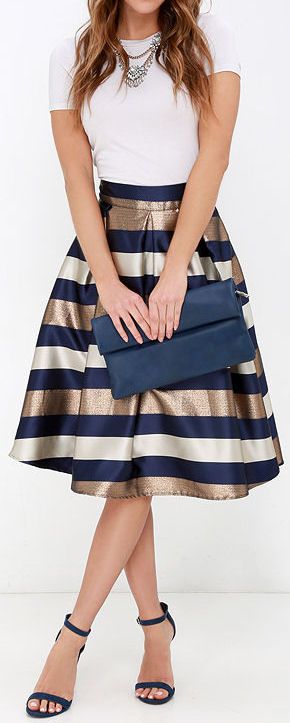 Buy yourself a midi-skirt. Then, you will find it easy to matched and you can wear it to all occasions.
Fashionable Midi-Skirt Outfit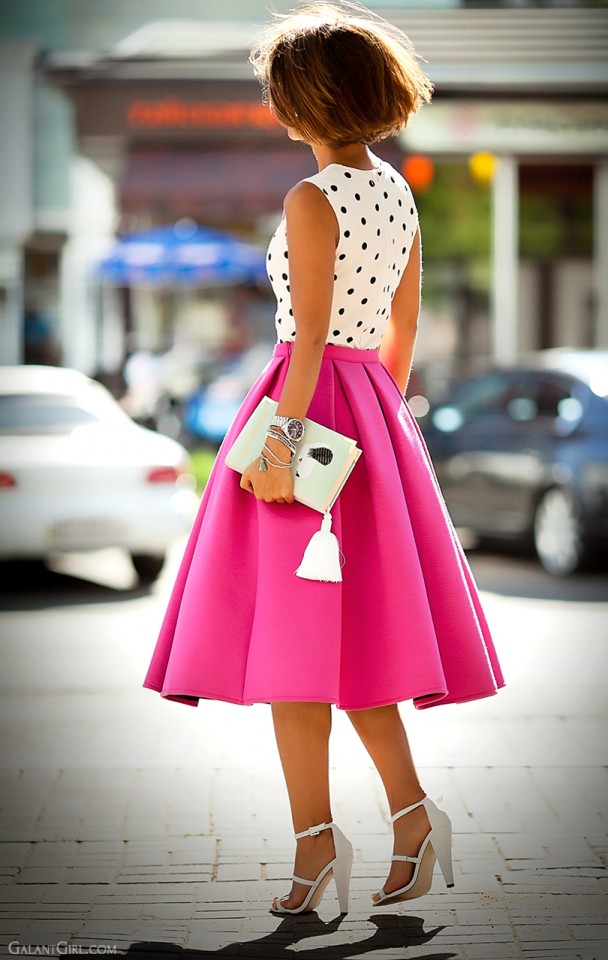 This hot pink pleated midi-skirt outfit looks formal yet still adorable. So, whether you are going to work or dating with some important people, this feminine outfit must be a fashionable idea to copy.
Colorful Midi-Skirt Outfit Idea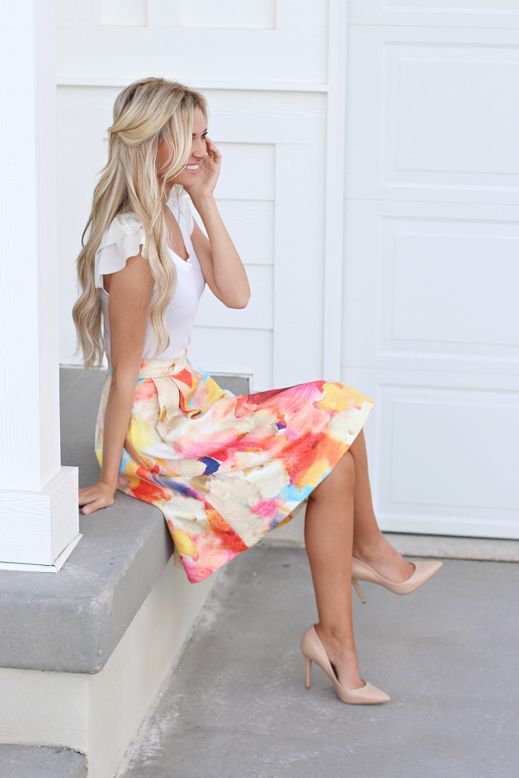 Such a colorful midi-skirt will make women look more feminine.
Floral Midi-Skirt Outfit Idea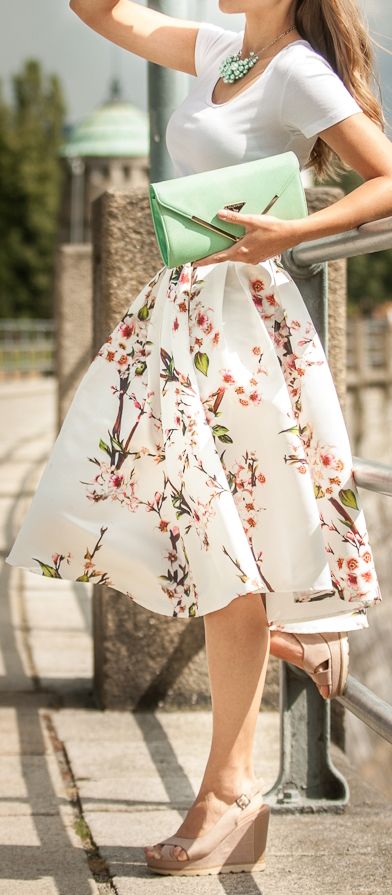 You can also get a floral midi-skirt to wear in summer. It's very beautiful for young women.
Chic Summer Skirt Outfit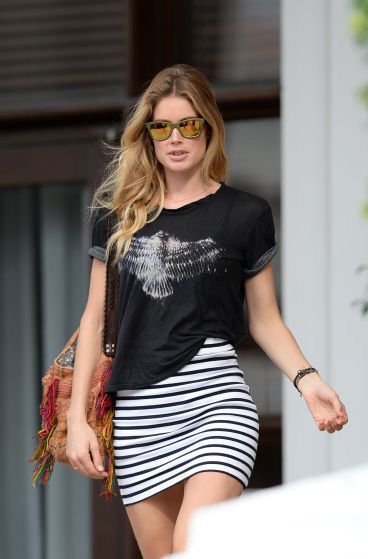 The black and white striped mini skirt makes this casual outfit even more fashionable.
Fashionable Skirt Outfit Look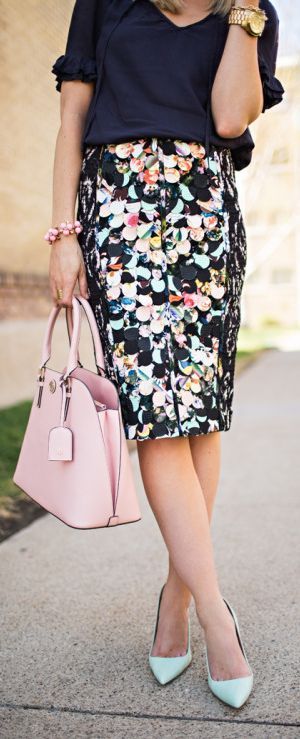 If you want your dark top outfit to look more fabulous, you can copy this idea and wear a high-waisted sequined skirt. It's a fashionable outfit for mature women.
Casual-Chic Summer Skirt Outfit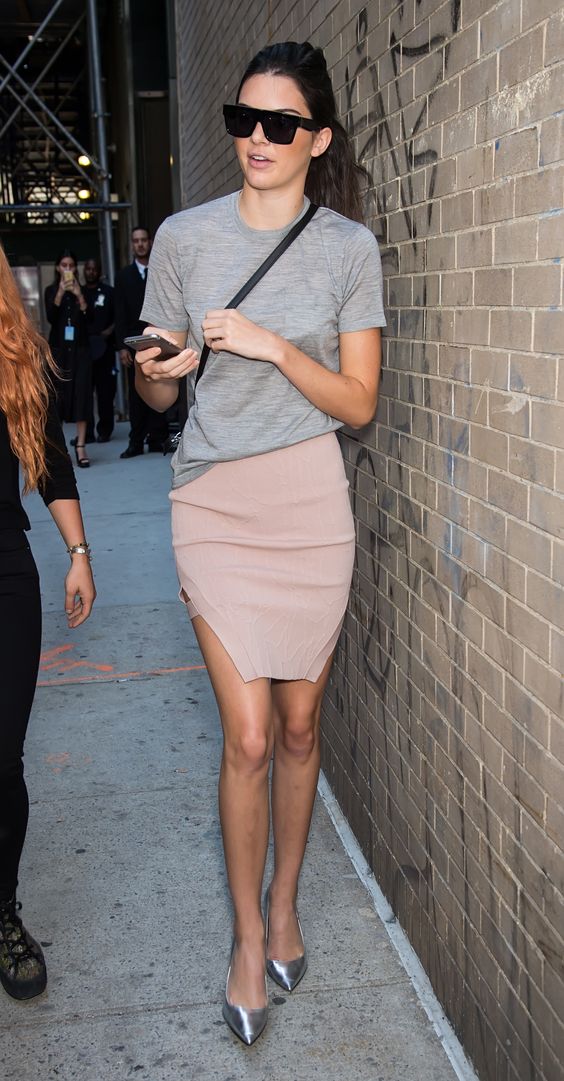 The pink mini skirt makes this casual outfit more feminine and the metallic pumps add a lot of fashion vibes to the final look.
Plaid Crop Top with Skirt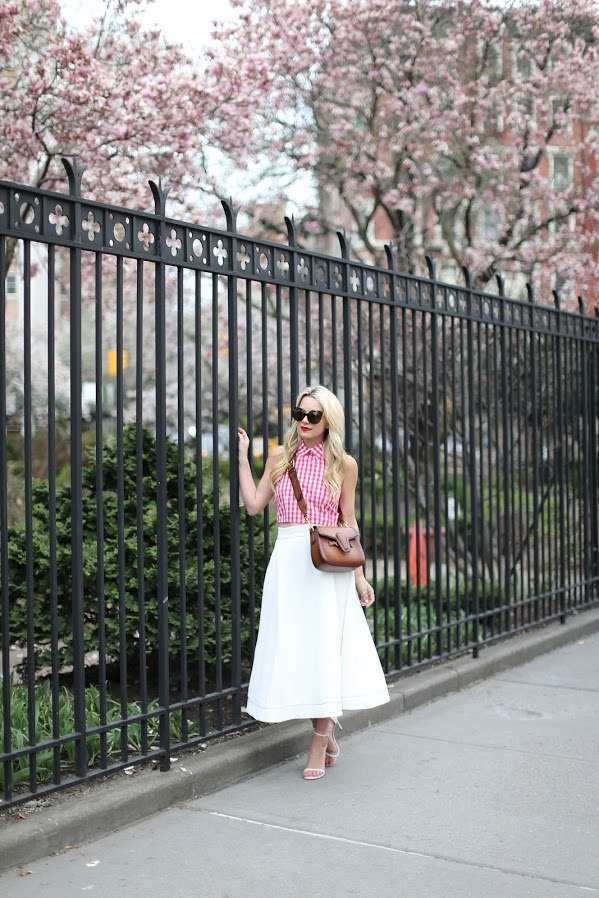 The red plaid crop top does an excellent in turning this simple white dress outfit more gorgeous. It's quite a beautiful outfit for holidays.