1. Naomi Watts: Easy Hairstyles for Women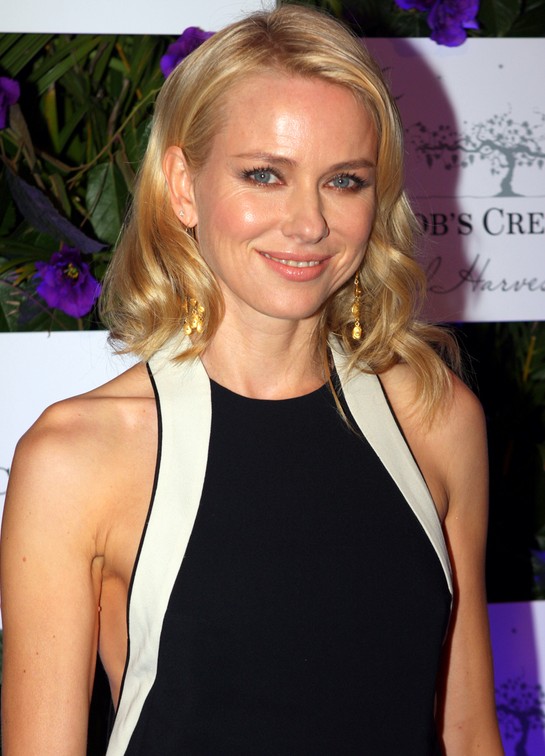 Popular actress Naomi Watts wears her blonde hair down in soft, loose waves in this causal style that gives her a relaxed, informal look that creates a fashionable contrast with her outfit and those pretty gold earrings. The colour is a natural looking blonde with subtle highlights that create a sun-kissed, beachy look that ties in with her sun-kissed complexion. The shape comes from a side parting and big loose waves that flow naturally. A healthy, natural look that is full of gorgeous golden colour.
2. Naomi Watts Wavy Hairstyles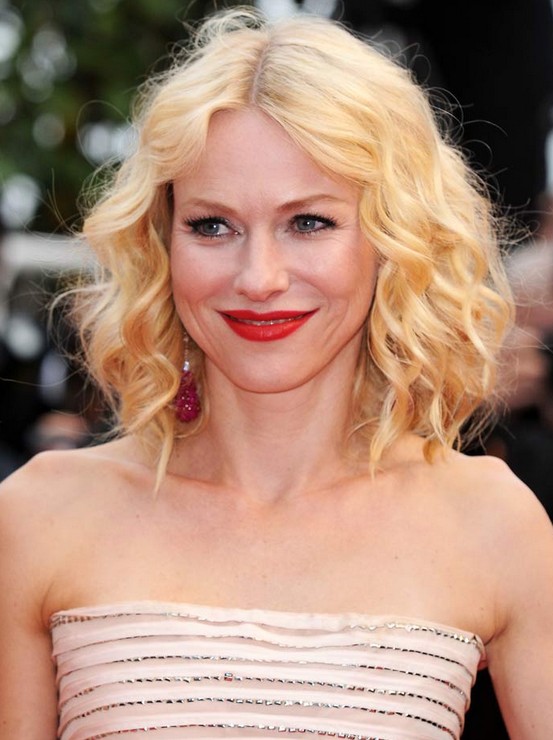 A golden blonde hair colour and bright red lips make this a style with impact for Naomi Watts. The actress wears the look well – it has a sense of fun and contemporary style that she really suits. The hairstyle itself is gorgeous; a centre parting creates a swathe of spiral curls at each aide of the head, for a look with absolutely loads of volume and plenty of movement and shape. This is flattering to Naomi's oval face and strong jawline and the volume helps to frame the face brilliantly.
3. Naomi Watts Short Haircuts: Women Hairstyles for Fine Hair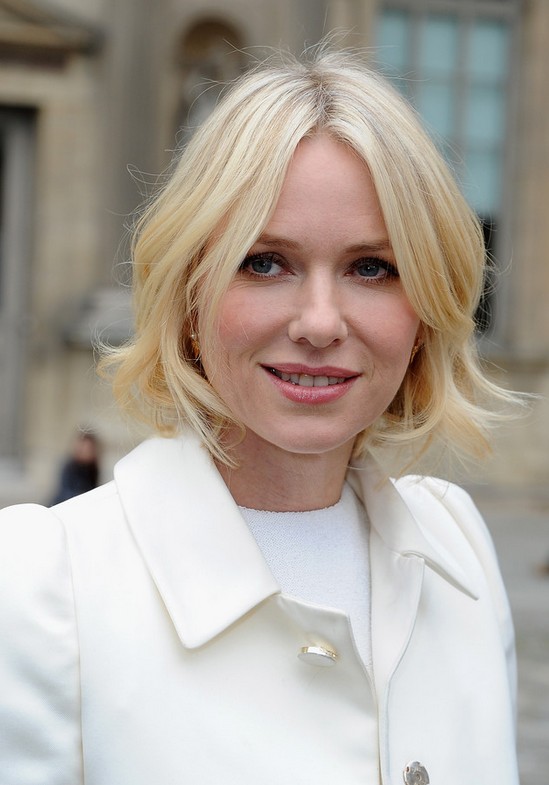 This short style is pretty, but it does make Naomi Watts' face look less balanced, thanks to the way the front layers cut the forehead off at both sides. It is still a successful look for the actress however, with lots of contemporary styling along the short lengths. Gentle waves and subtle layers are a great source of shape and volume in the style while the colour is brilliant against Naomi's pale but perfect complexion. A few different but subtle blonde shapes create a multi-tonal look that is pretty and feminine. An unusual style that is great for adding a youthful twist to a look.
4. Naomi Watts Medium Hairstyles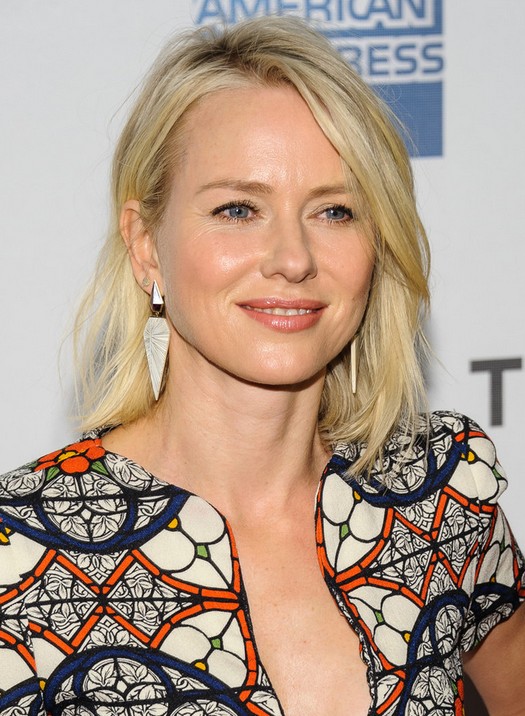 This is a great look for Naomi Watts; the actress is wearing her hair in a side parting with hair falling naturally across the side of the face, framing an oval face shape perfectly. The lengths of the hair are cut into layers for shape, with natural shape – neither straight nor wavy. The colour is the key to this look; the blonde is a blend of tones that together create a rich and vibrant look. From cool ash tones to warmer shades of blonde, the combination is great against her pale complexion.
5. Naomi Watts Hairstyles:  Chic Everyday Hairstyles for Women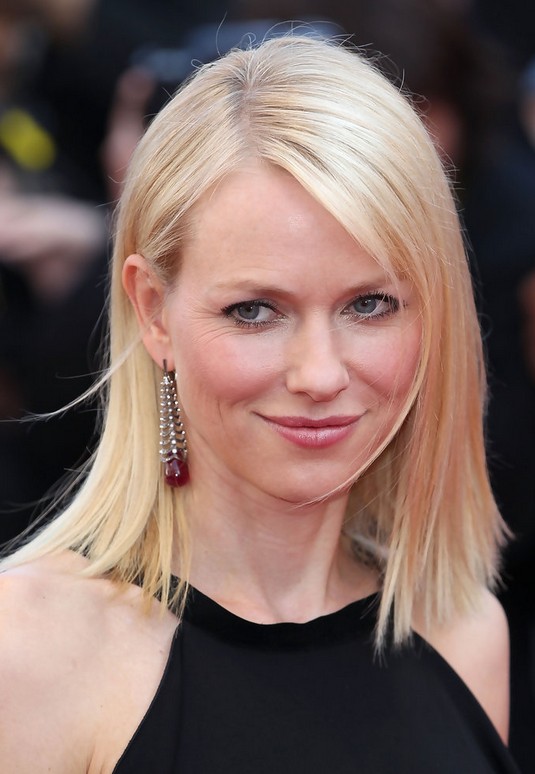 This haircut, sitting just above the shoulders at a flattering length for Naomi Watts' oval face shape, is a great loom for the actress. A side parting bring s the hair across the face, skimming across the forehead and framing the side of the face. A short, 'growing out' style fringe adds detail while poker straight lengths and strong straight lines give a contemporary feel to the style. The colour is a pale, summery blonde with a sun-kissed look that looks great with her pale complexion.