1. Megan Gale Long Hairstyles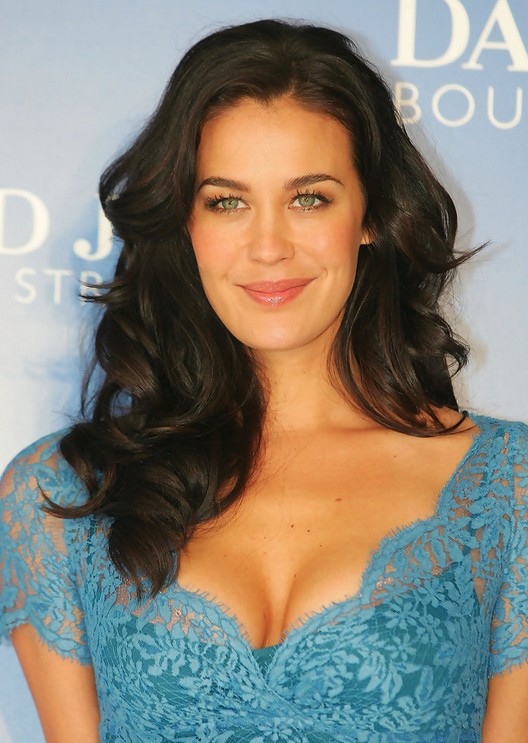 Megan Gale's thick long hair is enviable in any style, but this long hairstyle is a particularly beautiful look for her. A side parting, set only slightly to the side, createsa great shape with one side of the hair falling alongside the face and over the shoulder while the other side sits just on the shoulder and down the back. The hair itself is smooth and shiny, with an all-over chocolate brown tone that is gorgoeus with her olive skin tone. Big, bouncy curls and curvy waves create volume and so much shape; a truly stunning style.
2. Megan Gale Hair Styles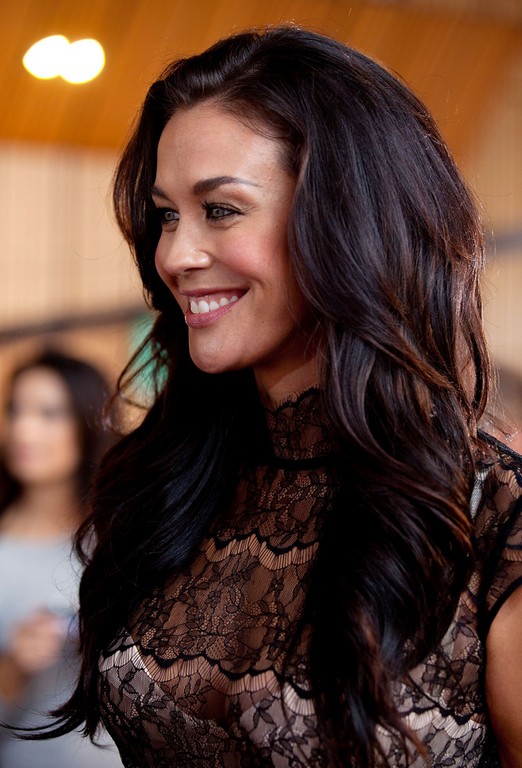 The richness of the colour here is the first thing that grabs you about this style. The rich mahogany shade is subtle – the warmer tones show up where the light hits the hair, giving it a rich, multi-tonal look that is beautifully deep. Here, Megan Gale wears her long hair with a flattering side parting and beautifully wavy lengths. The hair frames the face perfectly, and falls beautifully over the shoulders. Layers cut into the hair gives it a lovely shape, with rounded curves and plenty of stunning volume to create a big impact.