1. Gina Gershon Curly Hairstyles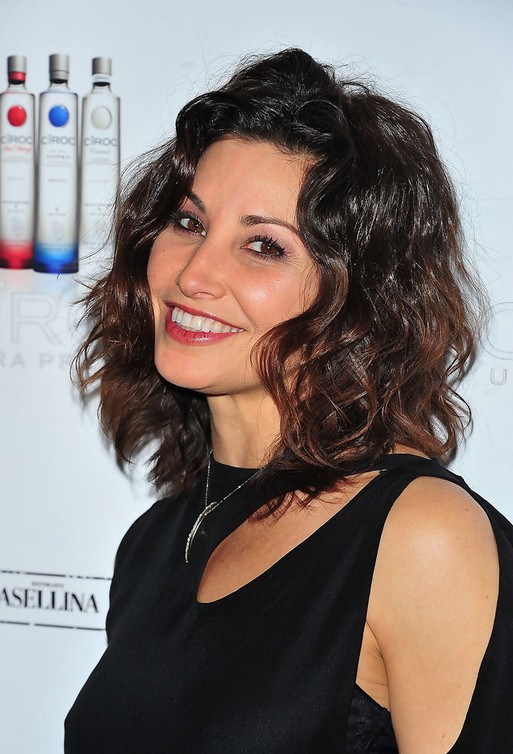 Aside from the bump at the top of the head which makes this look just a little too messy, this is a great look for Gina Gershon. A contemporary style gives her a youthful, fun look and the bouncy waves are perfectly judged to create shape without being overwhelmingly curly. The front of the hair frames her face perfectly, highlighting those chiselled cheekbones. This is a good length for those with a longer face or sharper features, the shoulder length style is great for rounding out the face just a little for a flattering, easy to wear look.
2. Gina Gershon Layered Hairstyle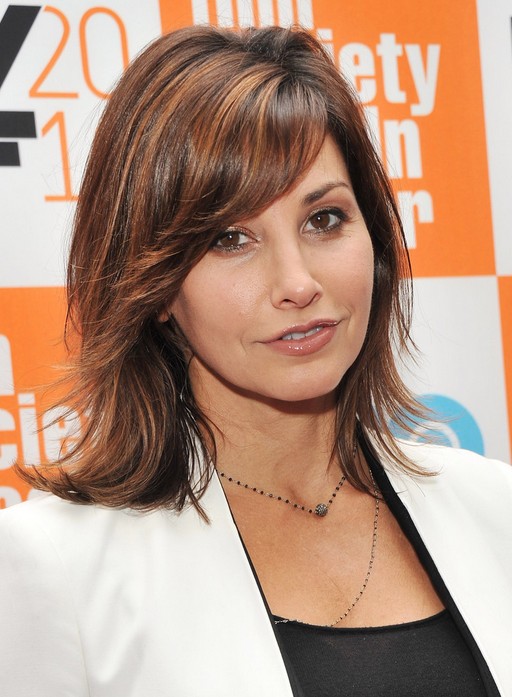 There is so much going on in this style! Gina Gershon's naturally brunette hair has had a make-over with copper tones highlighting it and really bringing out the warmth in her complexion. With lots of fine layers, a side sweep is feathered diagonally across the forehead and face, ending in a sweet feathered flick. The rest of the hair is also shaped using layers and feathered out for a soft, feminine style with so much shape and volume.
3. Gina Gershon Long Hairstyles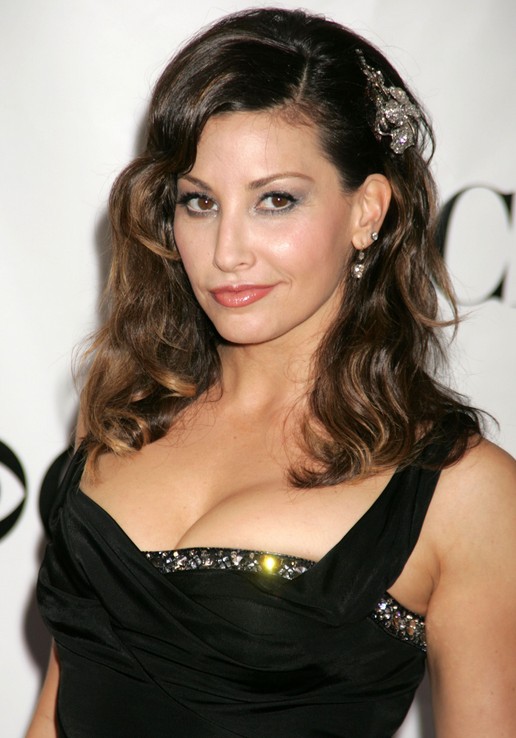 This is a very glamorous style for Gina Gershon, who wears her long hair styled in soft waves for a red carpet appearance. The front of the hair is parted at the side and brought across to fall along the side of the face in a slightly retro-inspired wave, while the rest of the hair is secured back with a dazzling hair slide. The resulting look frames one half of the face while exposing the other, a look that really shows off her lovely bone structure. Highlights add light and colour to the look.
4. Gina Gershon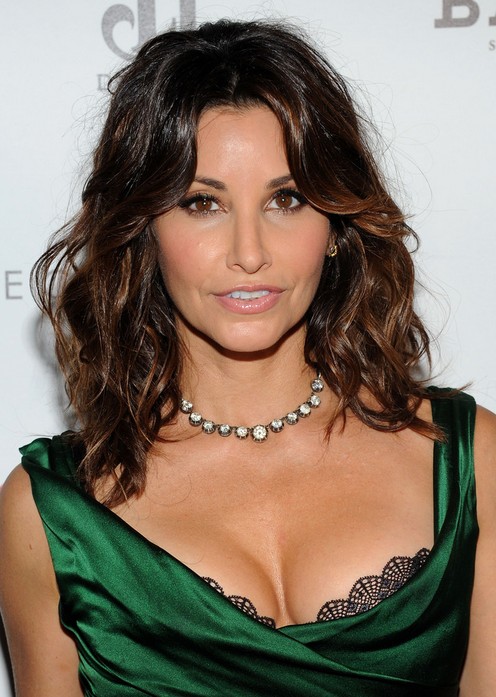 This sexy, tousled look really contrasts with the formal outfit Gina Gershon wears, and gives her overall look a little contemporary edge. With her glossy brunette locks parted in the centre and swept to both sides, her face is a little cut off by the hair so close to the eyes. The lengths are more flattering; styled with loose tousled waves that have been teased to create volume and allowed to fall naturally over the shoulder and down the back. Subtle highlights save the hair from being too dark.