If you like doing makeups and care about your skin, you really knows how important the makeup tools and beauty tools are. Sometimes a small tool will play such an irreplaceable role that you won't throw them away at all. What's more, these tools will help to make your makeup skills and looks more professional.
Plus, having a good beauty tools will make your beauty routine more efficient. In today's post, we would like to recommend 10 most popular beauty and makeup tools for fashionable women. Just keep reading and check them out!
10.
CAETLE® Light Green Mini Size Beauty Flawless Makeup Blender Comestic Sponge Puff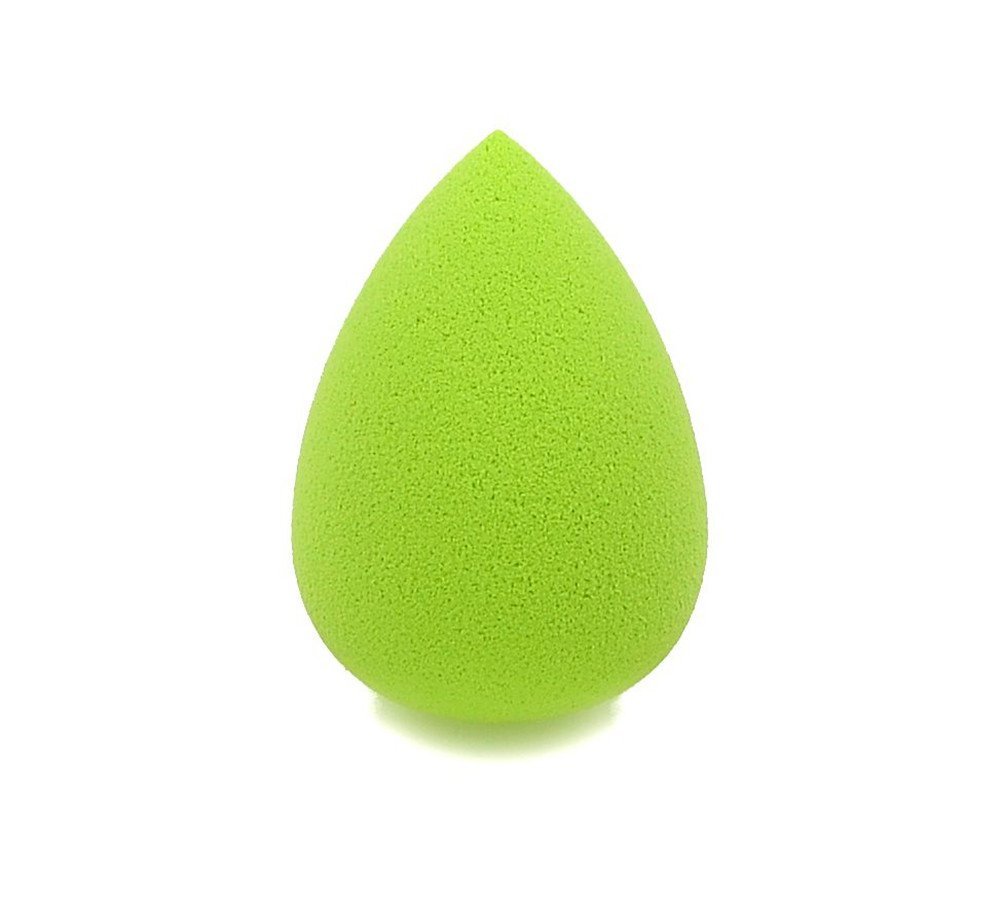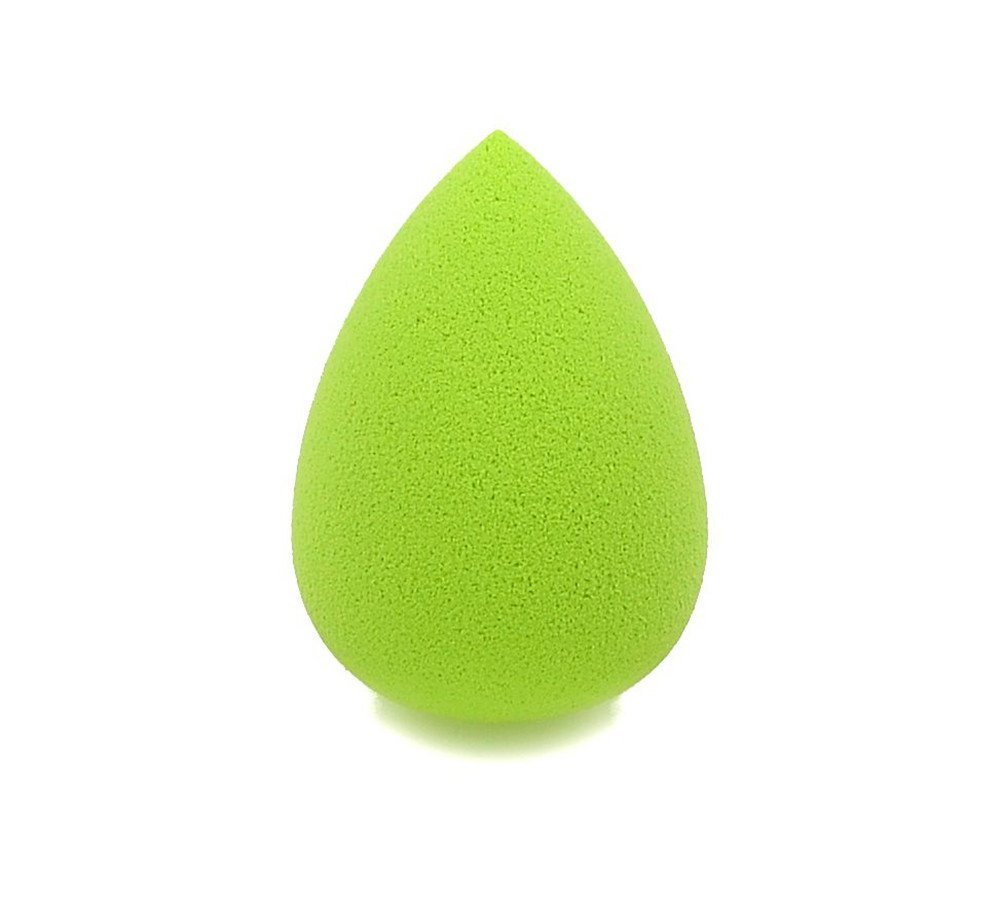 The dry size of the CAETLE® Mini Size Beauty Flawless Makeup Blender Comestic Sponge Puff is 4.5 cm high and 3 cm wide. It can be swelled when it becomes wet and it is quite soft to use on your face.
The water drop shape makes it more convenient to work as a blender and makes it easier to achieve a flawless makeup foundation.Besides, it is easy to clean and the high quality ensure that it can be used for a long time. This small makeup tool is not expensive yet it is quite useful for all makeup addicts.

9.
Blackhead & Blemish Remover Kit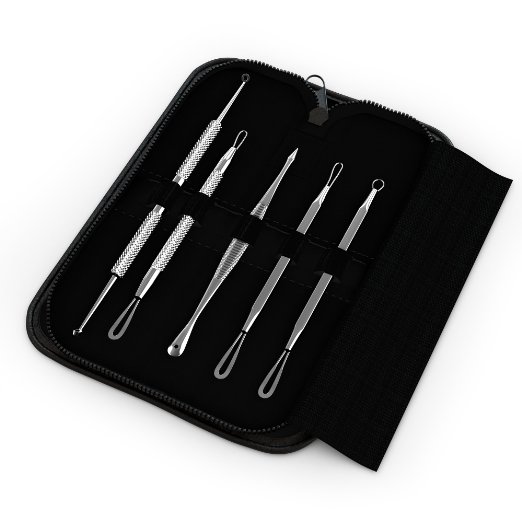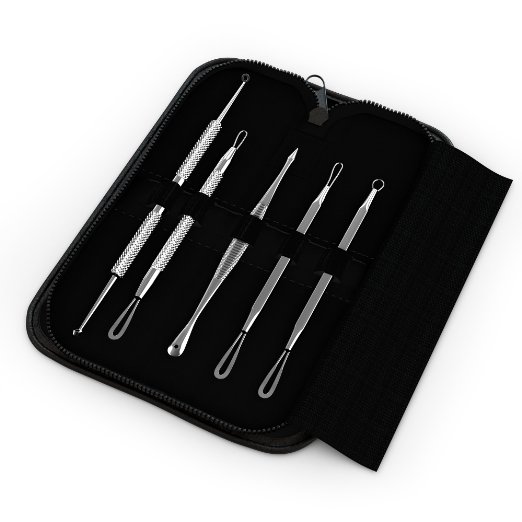 Trusted by a huge number of fans, the original brand has been offering useful tools for people to kick off the annoying blackheads and blemishes in in the skin for years. Now, it has improved the kit so that all the customers can have better experience.
Unlike those generic tools, this Blackhead & Blemish Remover Kit is made with 100% Dermatologist grade Surgical Steel , which means this kit is much safer and won't erode.
This kit includes the best five extractor tools that can solve all kinds of extraction needs. Any corner can be reached and the blackheads and bacteria can be removed effortlessly. Thus, the healthy and clean skin will remain.
8.
Cleaning MakeUp Washing Brush Silica Glove Scrubber Board Cosmetic Clean Tools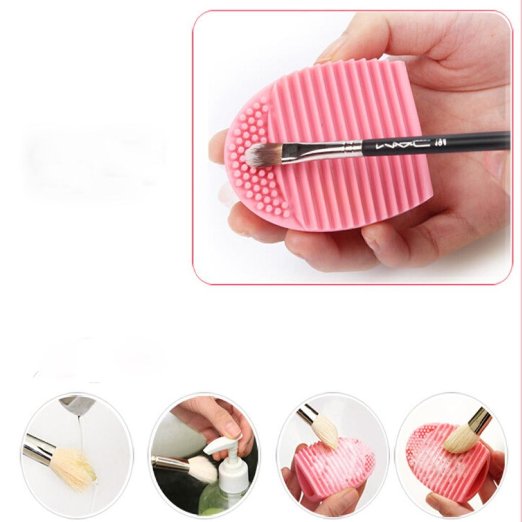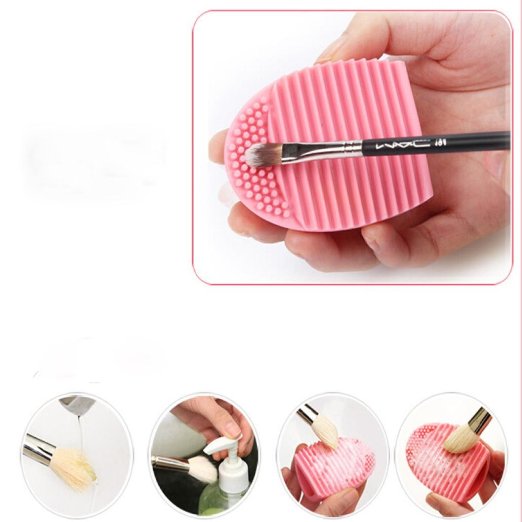 Since there are a lot of bacteria in the makeup brushes, this brush cleaner is quite helpful. It is made of high quality silicone so there is no need to worry that your expensive makeup brushes will get damaged.
This cute tool is quite helpful for makeup brushes and it is very easy to use. It can be used to clean all kinds of brushes thoroughly. There are small knobs on the top. They are used for foaming and lathering.
At the bottom, there are some grooves which can be used to agitate the bristles. The scrubber board is quite compact and this makes it much easier to fit in the makeup case.
7. r
eal Techniques Core Collection Set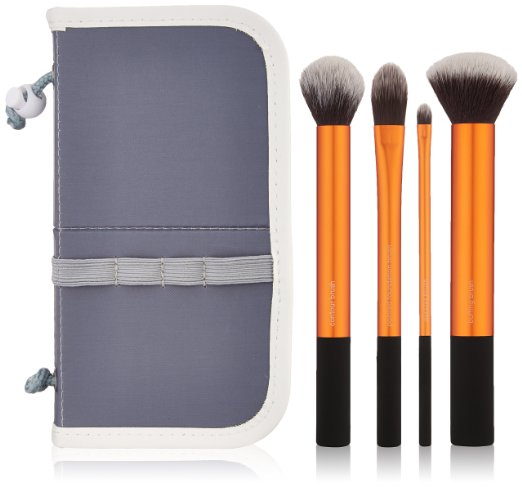 Real Techniques Core Collection includes four brushes: Detailer Brush, Pointed Foundation Brush, Buffing Brush and Contour Brush. The brush hair is in a hand-cut design so the makeup application can be even and streak free.
The bristles are less likely to be damaged or broken while being maintained and kept clean. The aluminum ferrules and the unique color code offer a sense of luxury and  make this collection more stylish for fashionable women.
The bacteria, dead skin cells and prodcut won't be trapped as the bristles are made of synthetic taklon. This makeup brush collection set  is really helpful for a nice makeup look.
6.
BESTOPE Makeup Brushes Premium Cosmetics Brush Set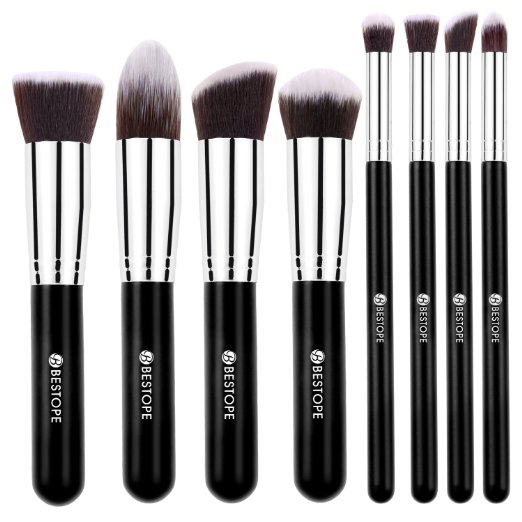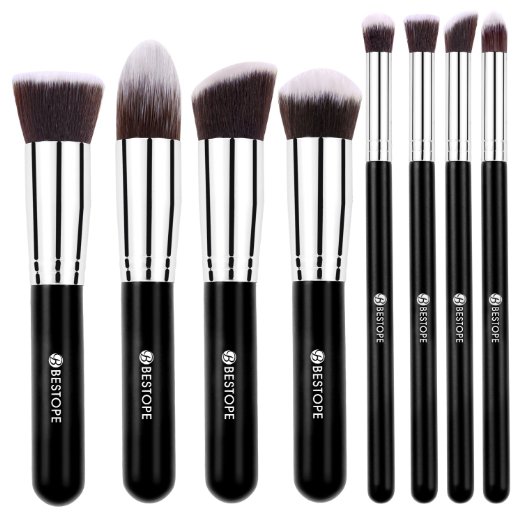 BESTOPE Makeup Brushes are made of high-quality materials, such as soft synthetic, wood material and alloy. All of these add a more luxurious appearance and a more comfortable texture to this makeup brush set.
There are four essential brushes in this set. The premium synthetic hair on the brushes is as soft as silk and the brushes are in such a high quality that they won't shed hair or hurt the tender skin.
All kinds of makeup can be applied with these brushes and they will help women to do a more professionable makeup. The BESTOPE makeup brush set will show the best side of you.

5.
BS-MALL(TM) Premium Synthetic Kabuki Makeup Brush Set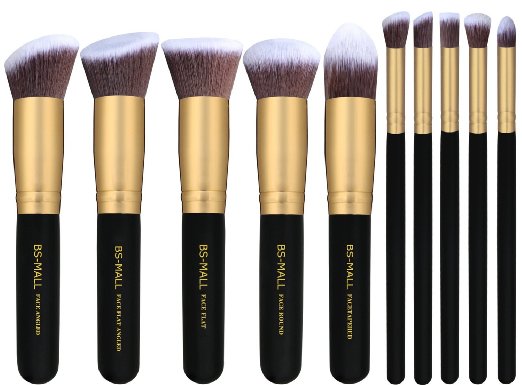 BS-MALL(TM) Premium Synthetic Kabuki Makeup Brush Set will make applying makeup a luxurious experience. Bristles of makeup brushes in this set are in a high density and they won't shed. The brush hair is made of high-quality synthetic fiber.
It is silky soft and the face will feel quite comfortable when the brush hair touches it.The handle is bold, which makes the brushes even easier to use. These makeup brushes can help you complete any makeup look effortlessly and will leave you a flawless finish.

4.
EmaxDesign 12 Pieces Makeup Brush Set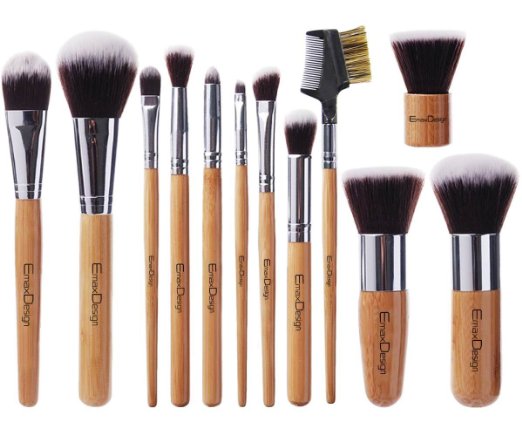 The EmaxDesign cosmetic brush set is made of high-quaility bamboo, nylon material and a soft synthetic. There are 12 bamboo brushes altogether in this makeup brush set. All of them are made by hand and the brush hair won't shed from the day you own the brush.
They are easy to fit in your makeup case and quite easy to use. Since all of the burshed are hand-made crafts by makeup artists, they can be used for quite a long time.
These 12 brushes are perfect for different makeup application so they can be used to do a professional makeup look and they are quite helpful for daily use.
3. PIXNOR P2016 Facial Brush 7 in 1 Facial Massager Face Brush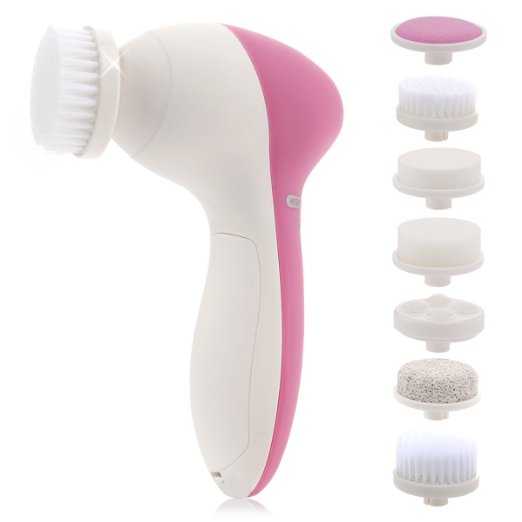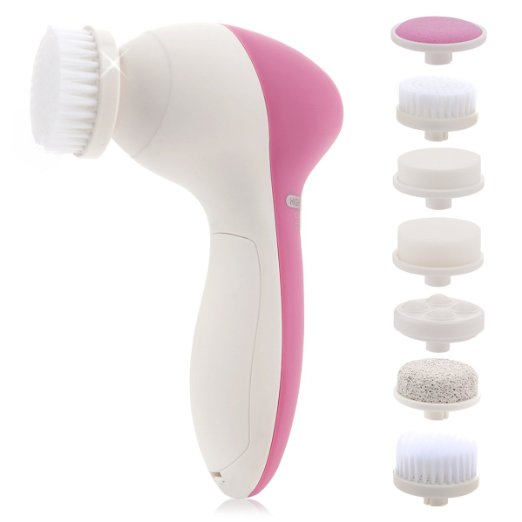 With an advanced cleansing system, this PIXNOR P2016 Facial Brush 7 in 1 Facial Massager Face Brush works well to exfoliatedead skin cells, diry and excess oil. This prevents the forming of clogged pors and hence the sizes of pores can be reduced.
Fine lines and wrinkles can be deminished because this facial massager can increase circulation and stimulate tissue regeneration and collagen production.
There are 7 different massagind heads to meet your different cleansing needs. The facial massager is powered by two AA batteries and has two speeds and it can offer your face a smooth and gentle experience instead of a harmful and pressed one.

2.
Olay ProX Advanced Cleansing System with Facial Brush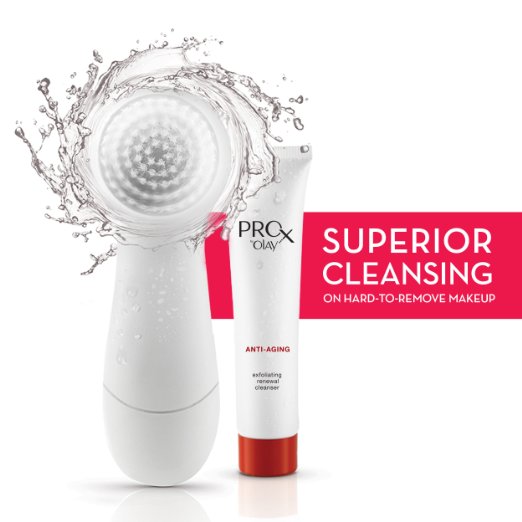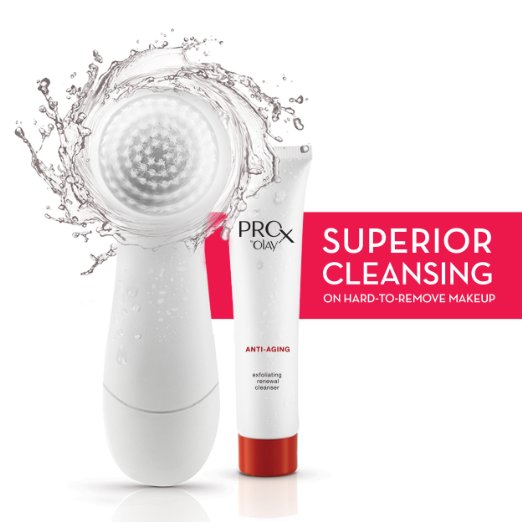 Olay ProX Advanced Cleansing System will give you deep cleansing and gentle exfoliation every day. All the dirt, dead cells and even the hard-to remove make can be cleaned thoroughly.
It is water resistant, so you can use it while taking a shower. This product has two speeds to meet differnet cleansing needs. Use it every day and you can maintain your clean skin.
The blemished skin with blackheads, big pores and acnes can be improved. Thereby, you can have a more smooth and youthful appearance.
1.
Gift For Her New Professional 10 Pcs Soft Oval Toothbrush Makeup Brush Sets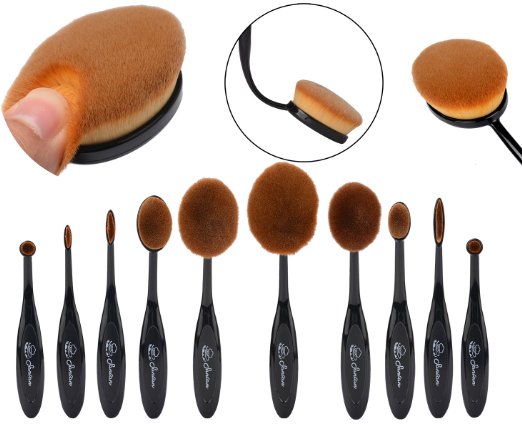 The soft oval toothbrush makeup brush set is quite speical and fashionable. These brushes are made of synthetic fiber hair that is  comfortable for the skin. The hair is so soft and thick that it is suitable for sensitive skin. These makeup brushes can not only beauty your skin but also protect it.
The sizes vary in each brush. They are fit for all kinds of makeup application. Plus, the handles can be bent and are quite flexible. The oval and angular surface, togehter with the flexible handle, makes sure that all the corners around your face can be reached. Thus, you can get a seamingless blending.
Doing makeups can make women look more amazing and cofident. But, good makeup tools are more important. They can make your makeup look better and protect your skin at the same time.