The wedding day is the big day for all brides. I know that you don't want to be imperfect on that day, so I make this post especially for those brides-to-be. Here, I have made a collection of 20 gorgeous bridal hairstyle and makeup looks. They are so fascinating that you must find some of your favorite ones.
The bridal fashion trends can be seen in these pictures and they may offer some wonderful ideas for you to try on your wedding day. The alluring long curly hair and the classic red lipstick makeup look will never be wrong while the cute braided hairstyle and the nude lip look are quite fresh for younger brides to try.
Many more ideas can be found from the gallery below. Just stay here and scroll down!
Side-swept Long Curls for Wedding

The brunette hair is so beautiful with some lighter highlights. If you have the enviable long hair, just try this side-swept long curly hairstyle.  The cute curly bangs work well to frame the face so that you will look quite exquisite with this great hairstyle.  Since this hairstyle is quite graceful, your makeup should be elegant as well. The darker red lips and the clear eye makeup are ideal enough to complete this perfect look.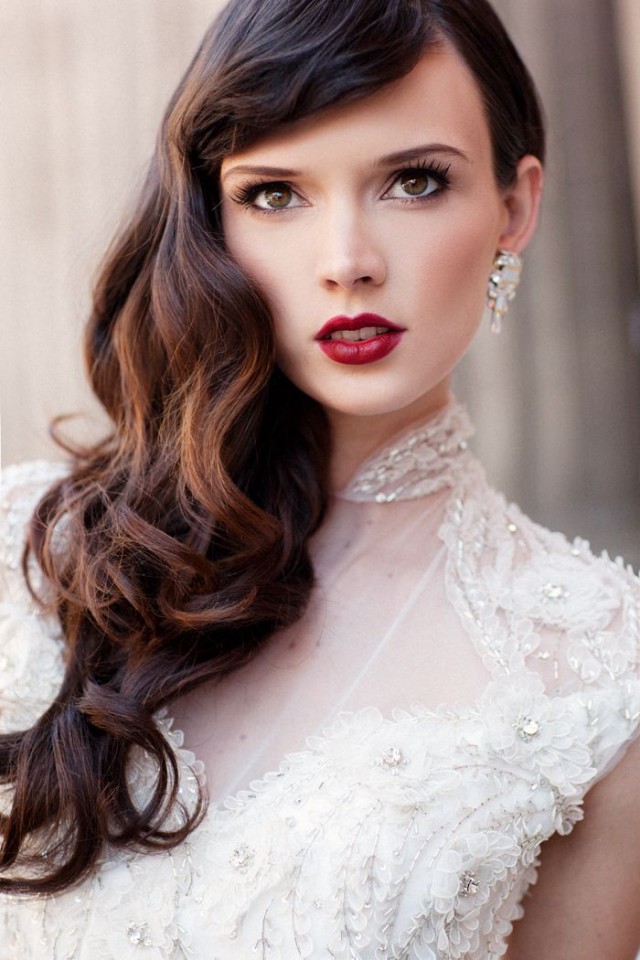 Golden Long Wavy Hairstyle for Women via glamradar.com

The textured retro curls look great with this golden color. The hair on the top has been tousled loosely to create some height, which makes it an ideal hairstyle for women with rounder faces. The makeup is quite clean and the emphasis is  to create a flawless complexion with the proper foundation and to make the eyes talk with long curly lashes.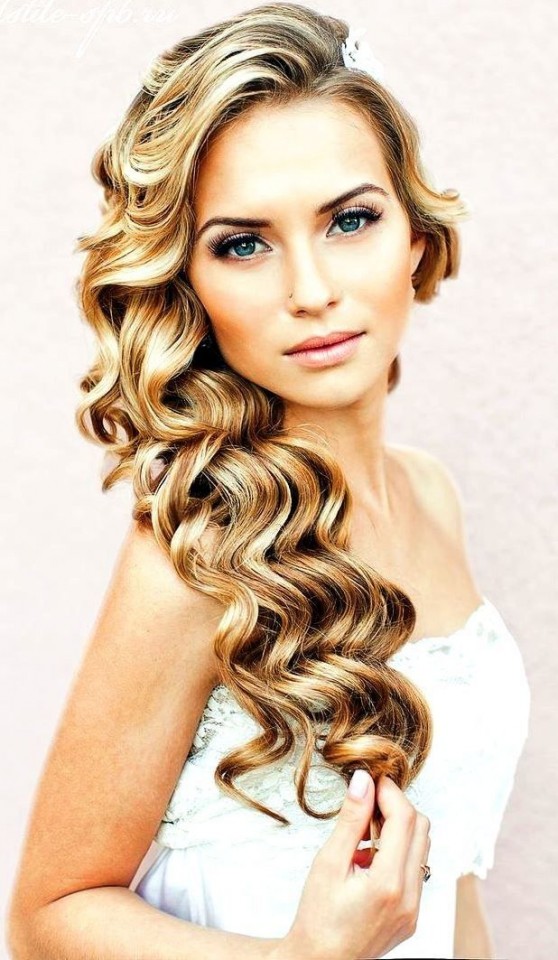 Stunning Wedding Hairstyle for Long Hair via www.modwedding.com

This wedding hairstyle is pretty and all women are suitable for this look. The chic smoky eye makeup is also great to try on the wedding. But your lips should be in a lighter tone so that you won't look too trumpery. The long earrings are also great pieces to frame your face and make your face look longer and thinner.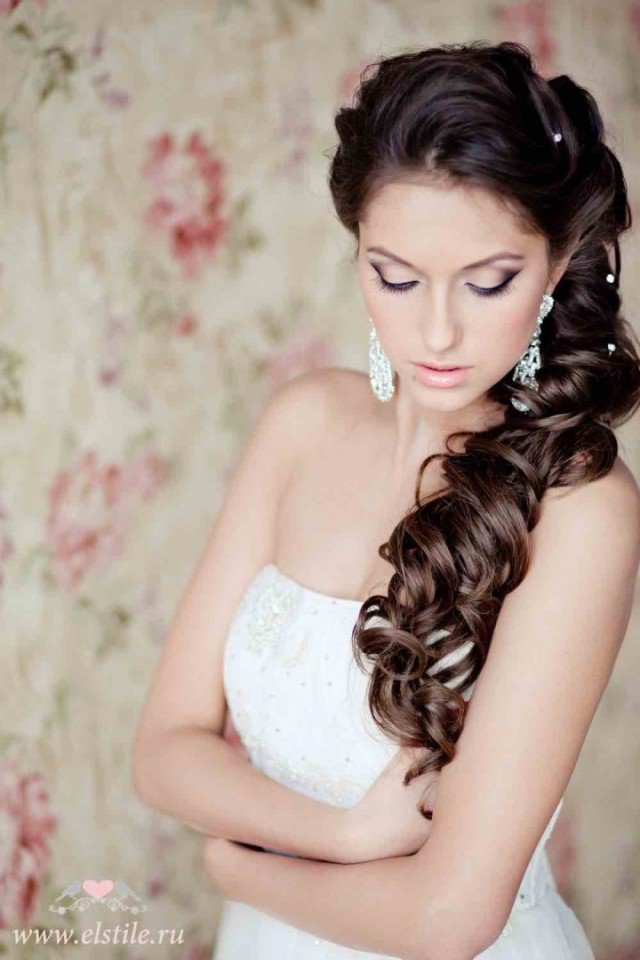 Apart from the long curls, the braided hairstyles are quite popular nowadays. They add sweetness and cuteness to women. Here are some lovely braided wedding hairstyles and the best makeup look to pair them. Continue checking them out!
Breathtaking Bridal Hairstyle with Braids via www.modwedding.com

This honey blonde pony tail is really pretty for young ladies. Totally a sweet princess look, isn't it? She also chooses the smoky eye makeup with a nude lipstick. Actually, I'm sure you will be more fashionable with the orange lipsticks.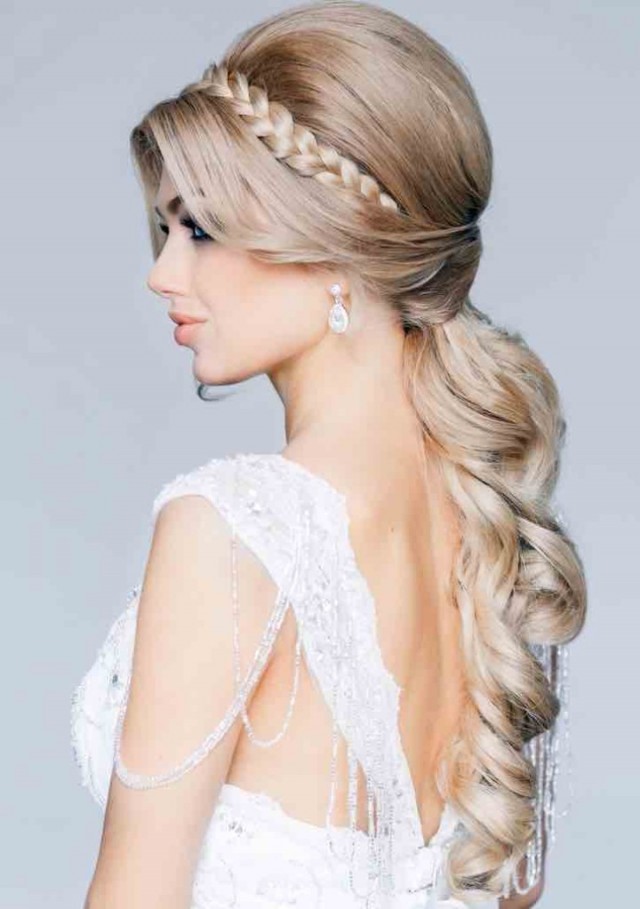 Braided Updo Hairstyle for Bridals via www.modwedding.com

The bright pink is wonderful to make a woman look younger and cuter like a Barbie. The rosy cheeks are so pretty as well. If you have a beautiful face, just show it off to the world and make all your hair into a high bun. The thick braid and pretty hair accessory  add some life to the simple bun. Really nice!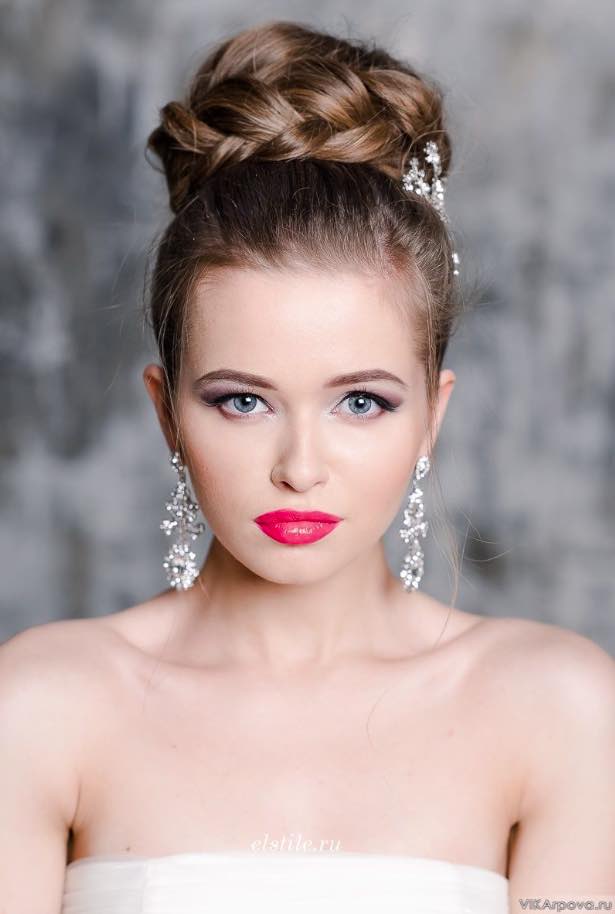 Beautiful Bridal Updo Hairstyle via www.modwedding.com

For women who don't want to be Too Sweet, this simple updo may be the perfect choice. Just wonderful for confident women!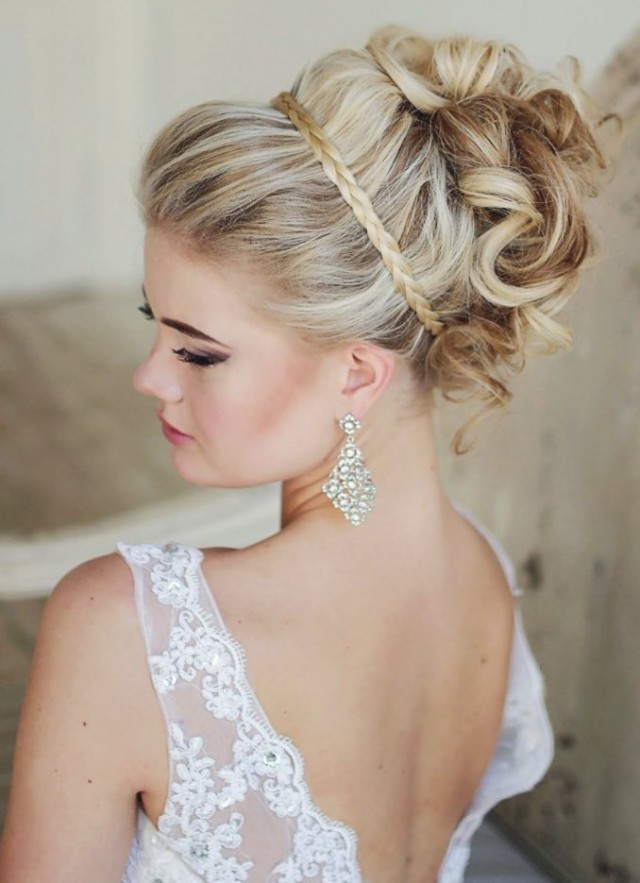 Glamorous Braided Crown Hairstyle via blog.jexshop.com

This braided crown hairstyle is romantic and it will look great on all face shapes. The classic smoky eye makeup looks so charming with the nude lipstick .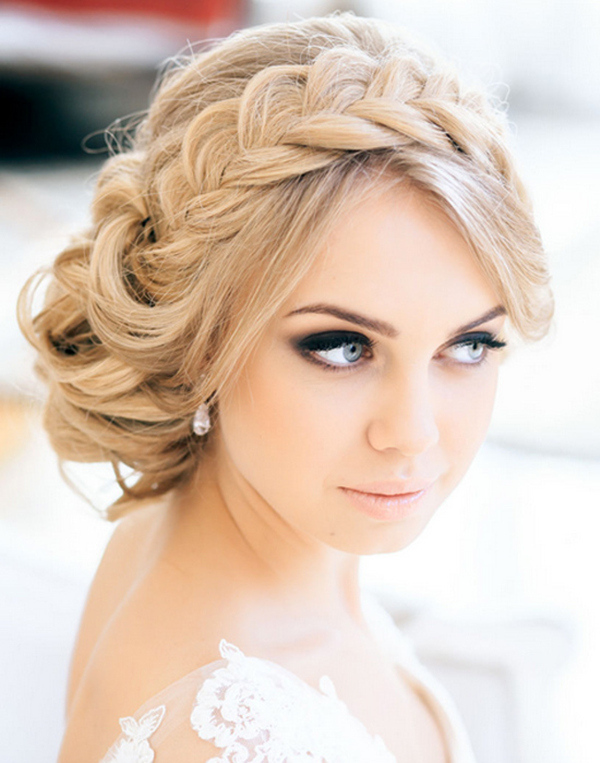 Braided Updo Hairstyle for Wedding via blog.jexshop.com

A wonderful wedding hairstyle for women with thick hair. Your hair look will be upgraded when you add some beautiful hair accessories to it. This brown eye makeup is great for you to try as well.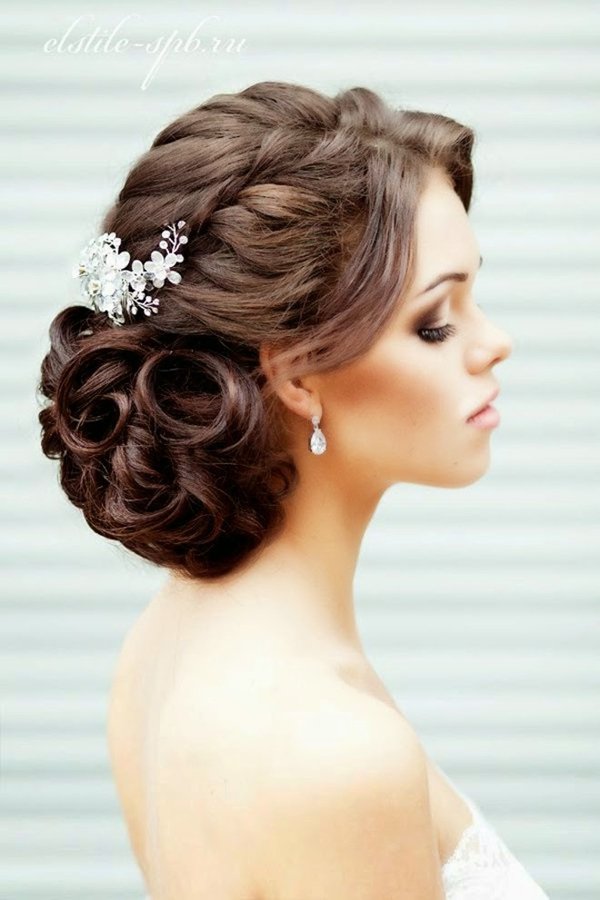 For women with medium hair, this side-parted curly hairstyle must be a great option. The red lips add life to the look and it's great for everyone to try.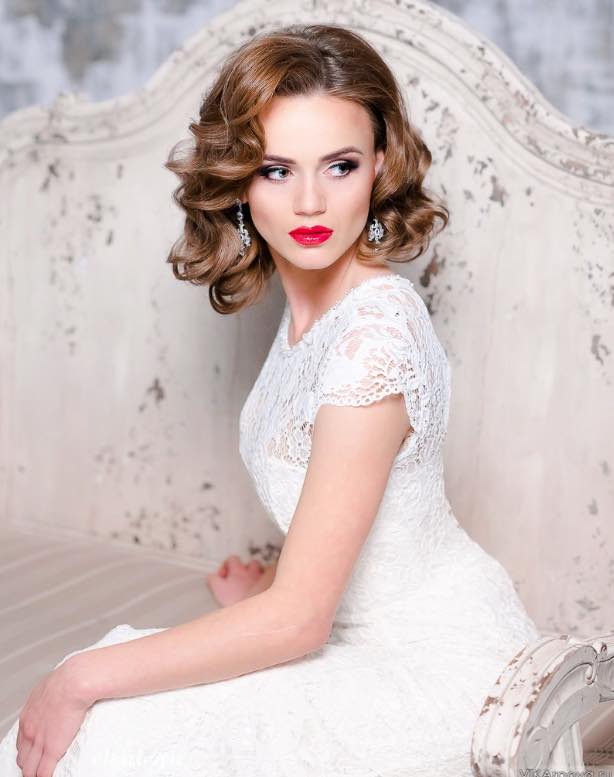 Some hairstyles look quite simple yet they are actually rather fabulous. And the simple  and light makeup together with the appropriate earrings will bring you a fresh look on the wedding, too. Why do I say so? Check out these pictures and you will get the answer!
Graceful Bridal Hairstyle via www.modwedding.com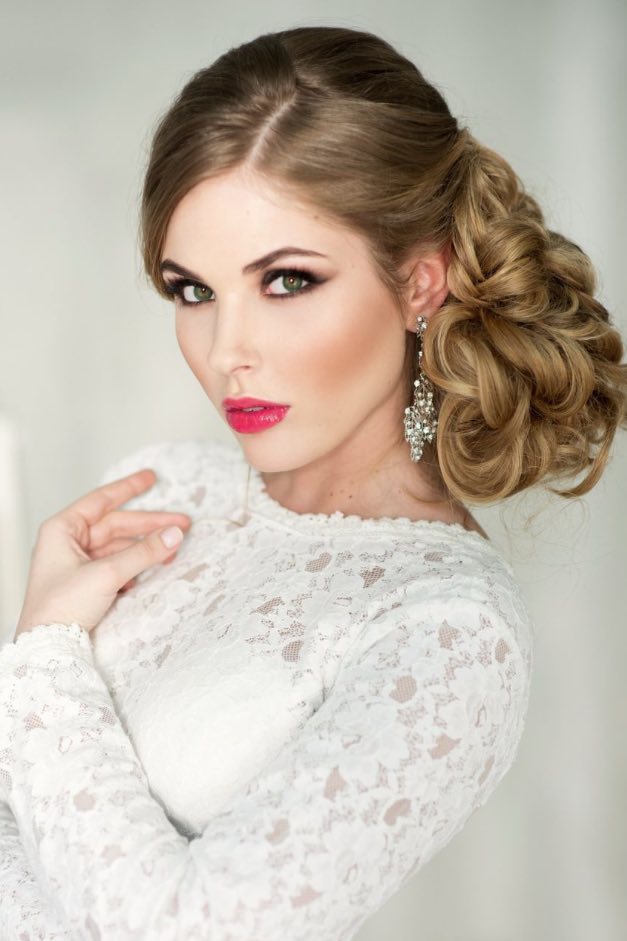 Romantic Wedding Hairstyle for Brides via www.modwedding.com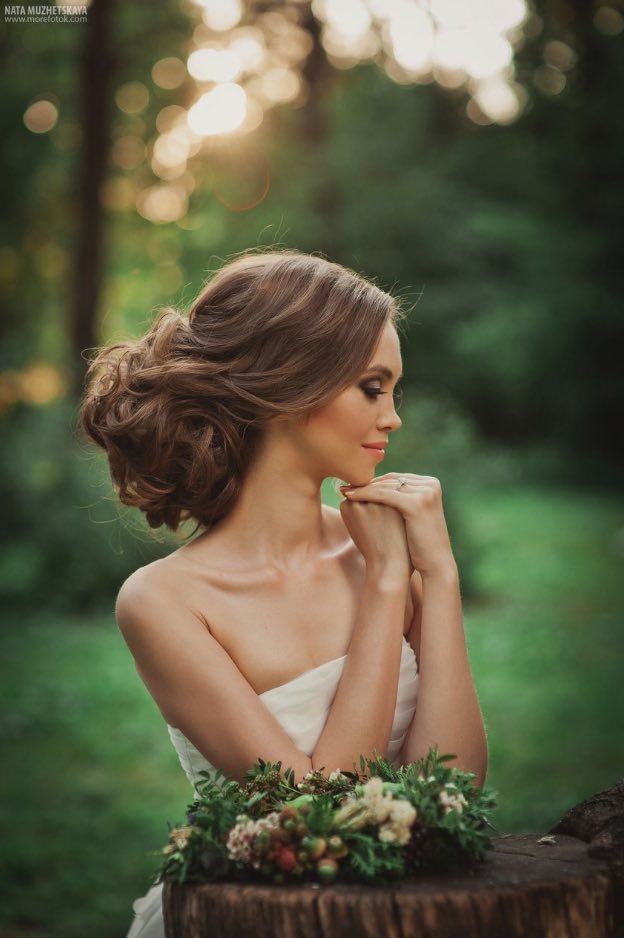 Fascinating Bridal Hairstyle and Makeup Look via www.elstile.ru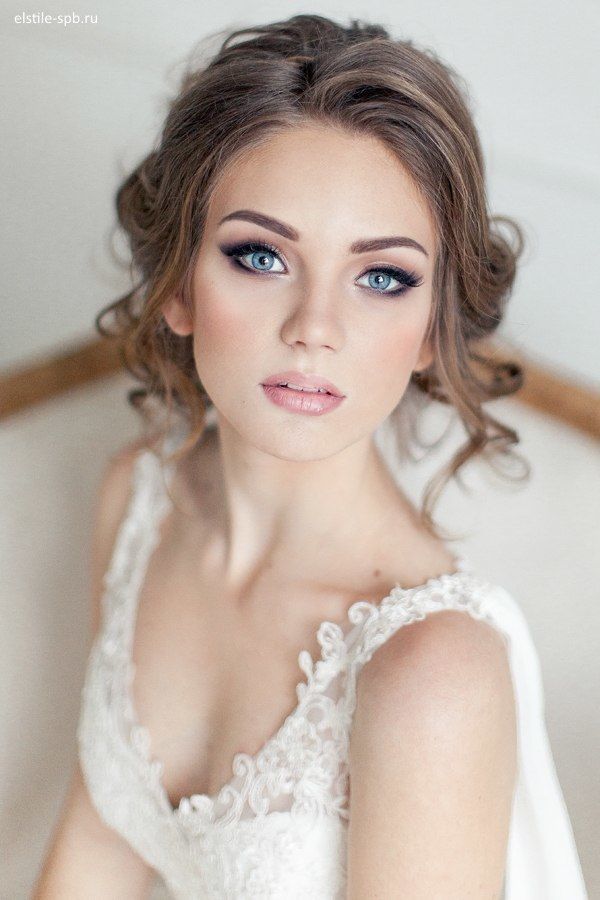 Elegant Updo Hairstyle for Brides via www.elstile.ru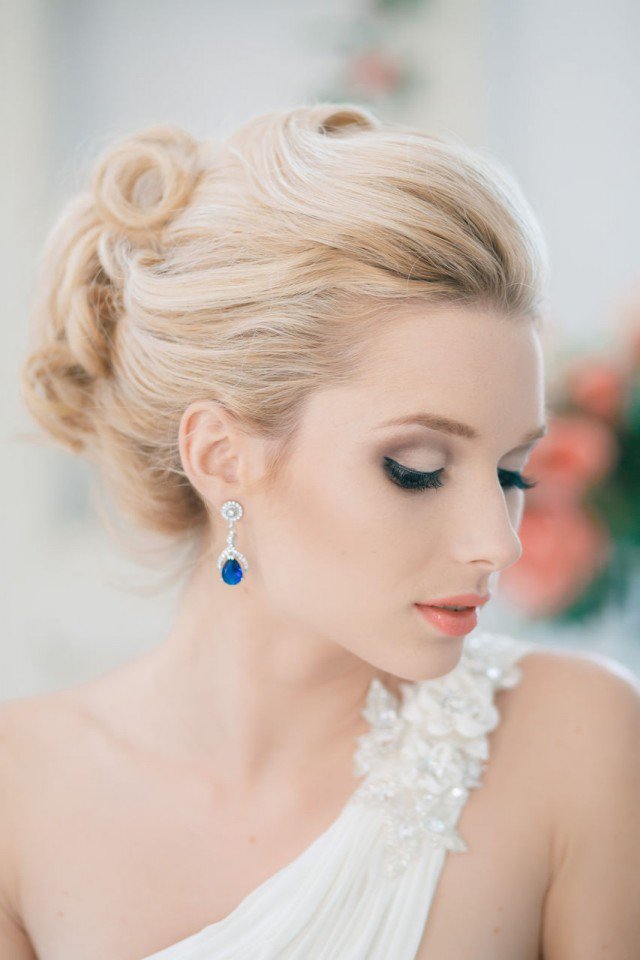 Graceful Lower Updo Hairstyle for Wedding via www.elstile.ru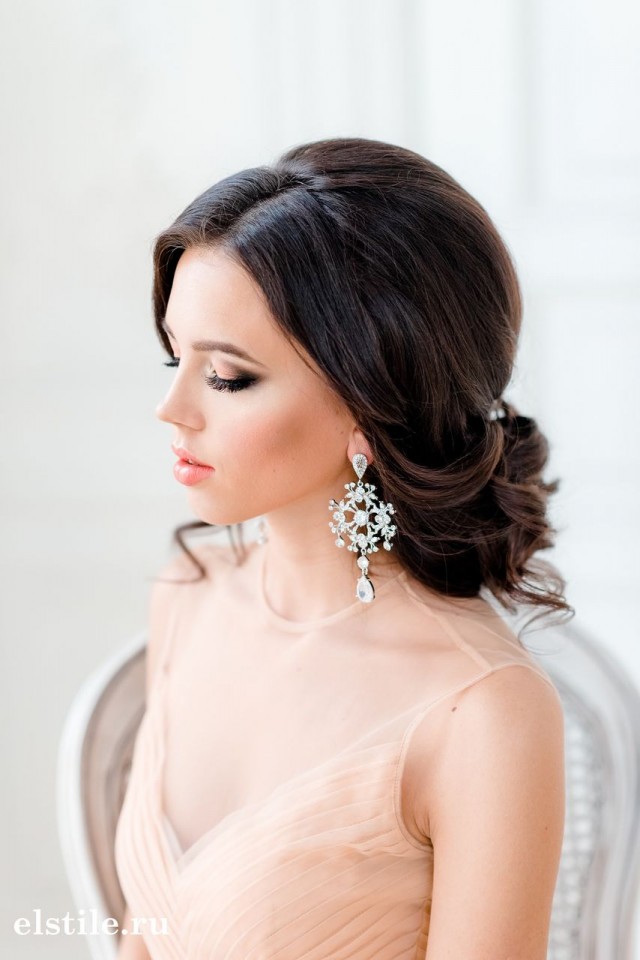 Fabulous Loose Updo Wedding Hairstyle via www.elstile.ru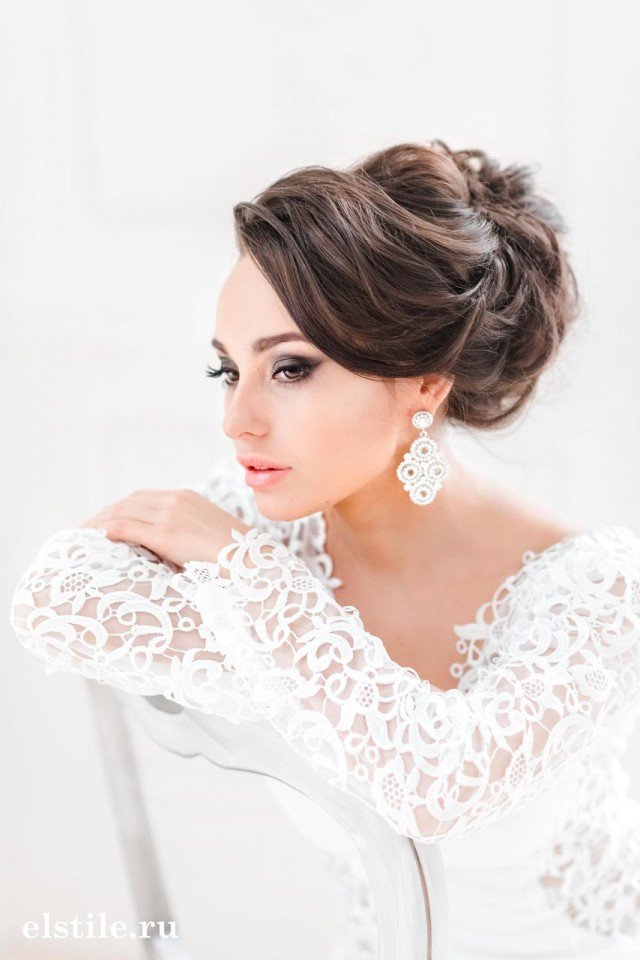 Classy Lower Updo Wedding Hairstyle via www.elstile.ru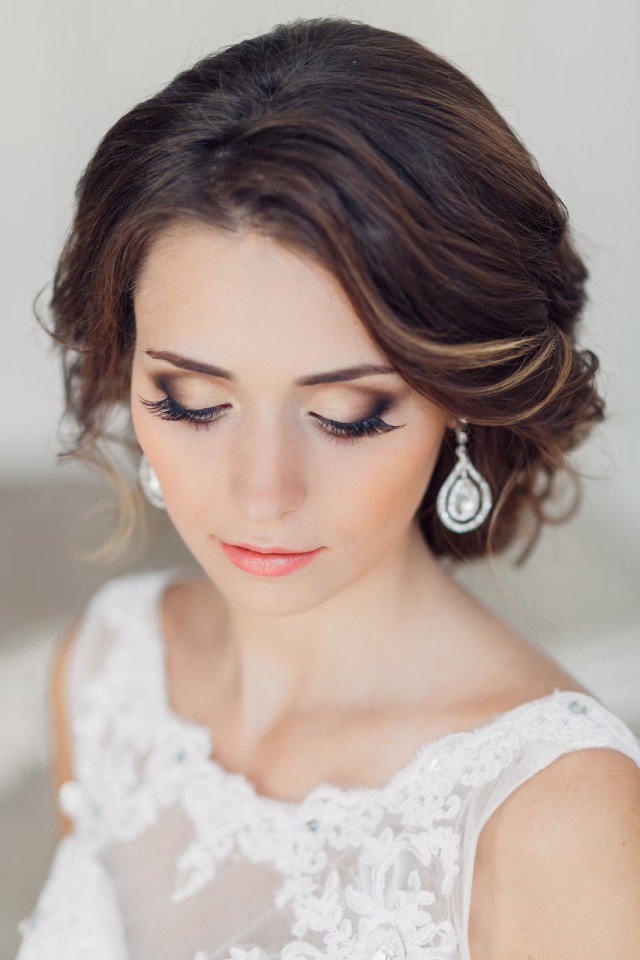 Red lipstick Makeup for Brides via www.elstile.ru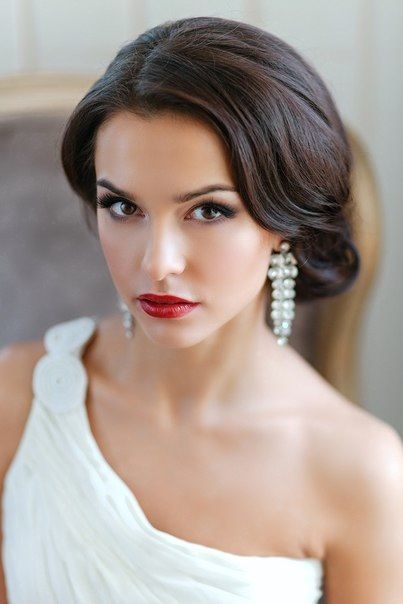 Of course, wedding is quite important. So it's not wrong to wear some hair accessories on your hair. The key is to find the suitable ones.
Romantic Wedding Hairstyle via www.elstile.ru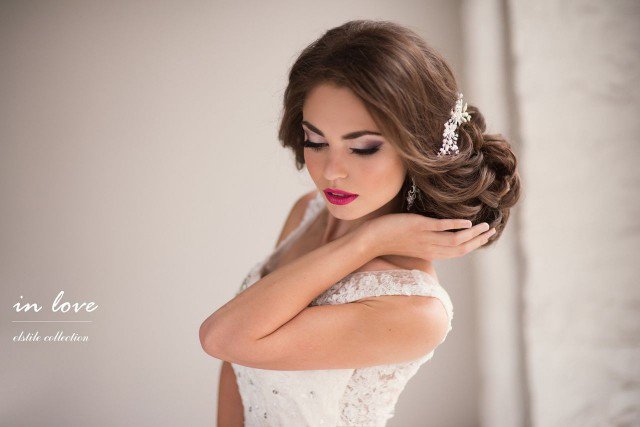 Fashionable Bridal Long Curly Hairstyle with Accessories via www.elstile.ru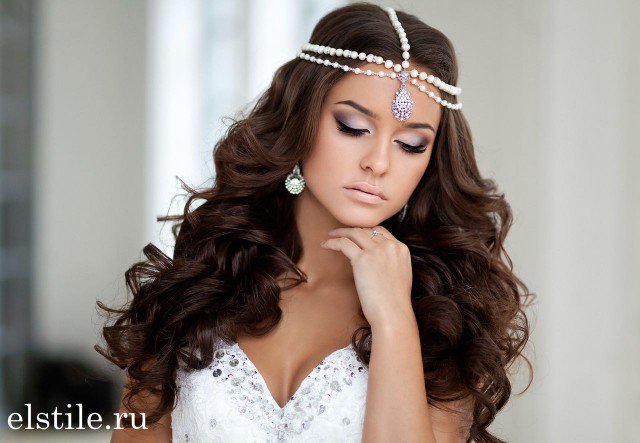 Simple Yet Stylish Wedding Hairstyle via www.elstile.ru