Purple is such a noble and mysterious color that women will appear more charming with purple outfits and accessories. Yet, in this post, we are not going to talk about them. Instead, we would like to show you 16 purple nail designs. Now, just scroll down and let the pictures to tell you how fabulous the purple nail designs are.
Purple Plaid Nail Art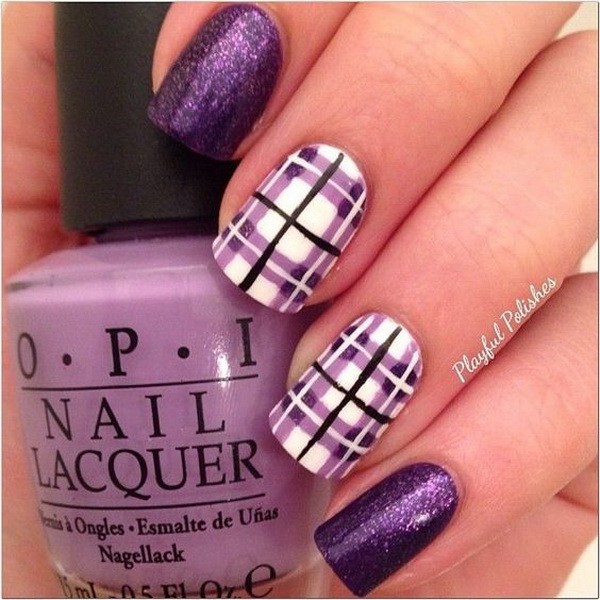 It may be a little difficult to paint nice plaids on your own, but this purple plaid nail design is quite worth trying.
Gorgeous Dark Purple Nail Design
Such an exquisite nail art is quite suitable for mature women, because this nail design will make women look far more elegant.
Floral Purple Nail Art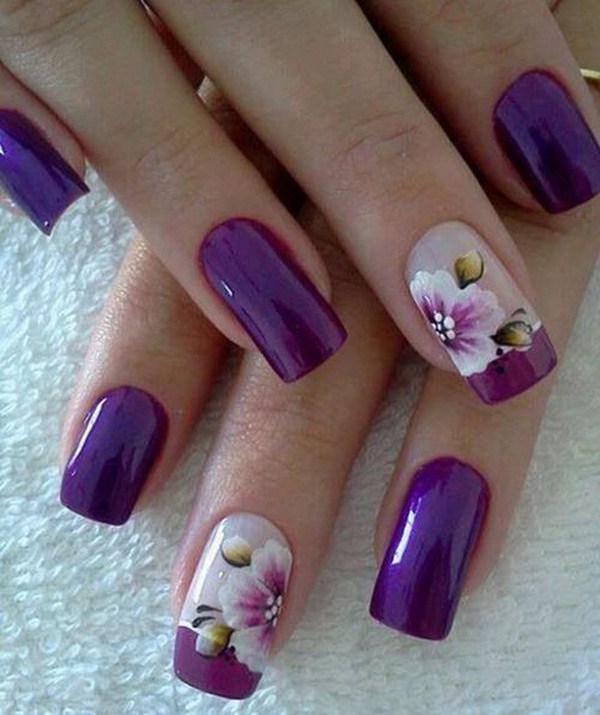 The peonies make this purple nail art more posied and elegant. This is also a stunning nail art for mature women.
Chic Purple Nail Design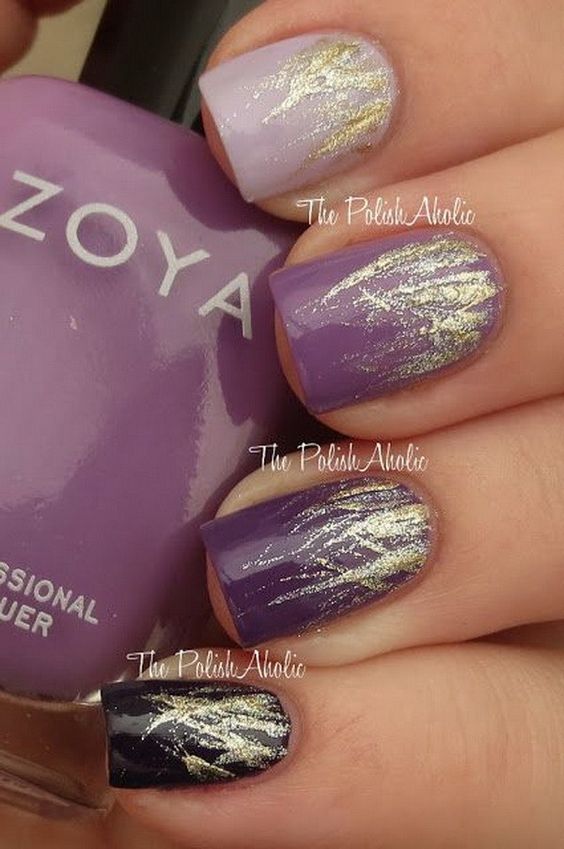 This purple nail design is quite interesting because it is achieved by purple nail polishes at different tones. It's a very chic nail design to try for holidays.
Ombre Purple Nail Design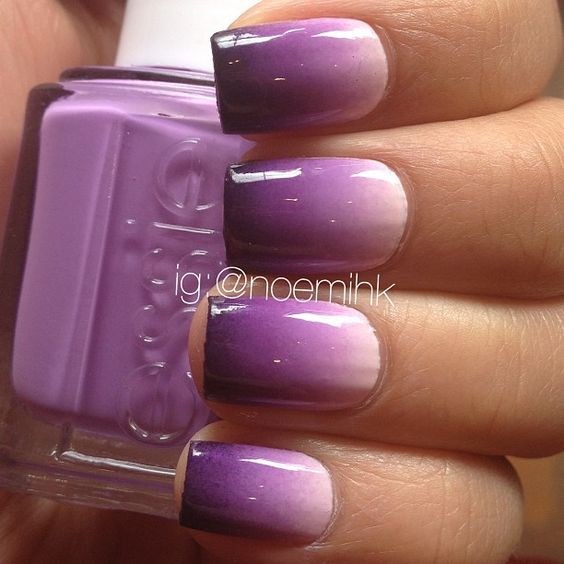 This ombre purple nail design is effortless chic for all women and all occasions.
Pretty Purple Nail Design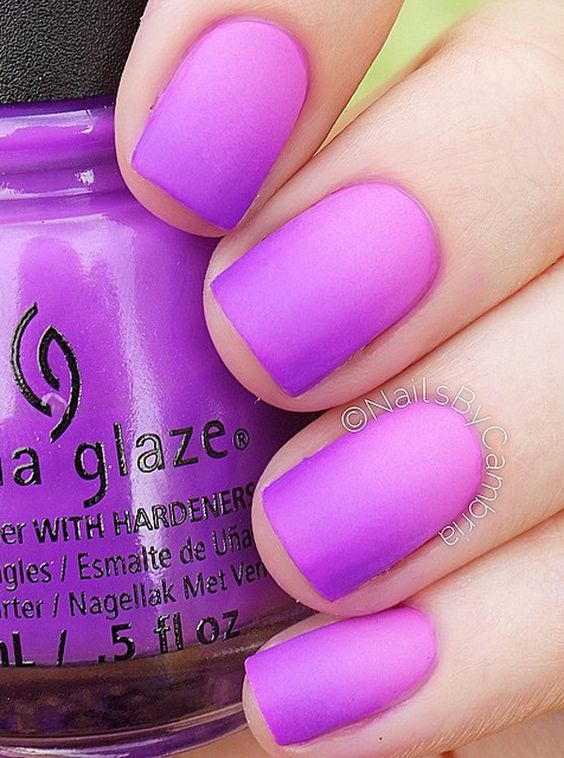 You can also try this matte purple nail art. The color is so pretty and it is more suitable for young women.
Purple Nail Art with Palm Trees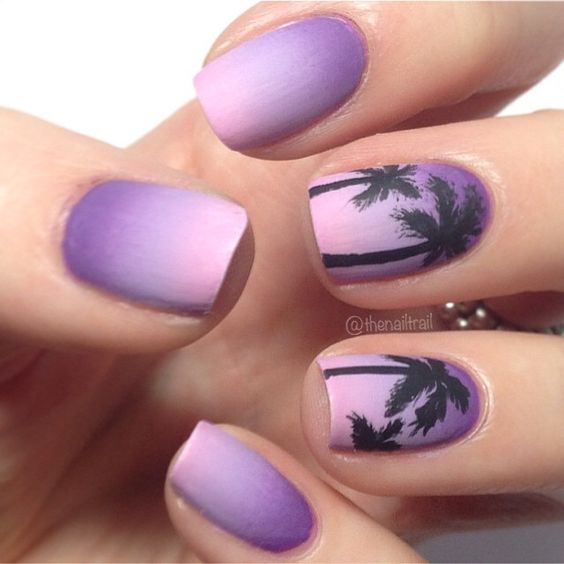 To make the matte nails more stylish for beach holidays, you may paint some palm trees on your nails.
Lovely Purple Floral Nail Design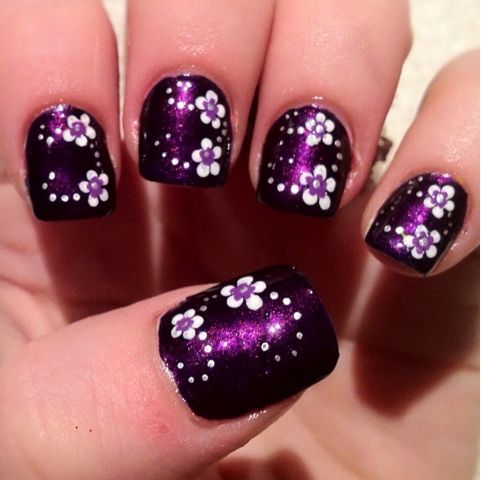 The dark purple nail design is actually more stunning for mature women, yet it becomes more lovely because of the little flowers. Young women can copy this idea to pull off your dark purple nails.
Purple Nail Design with White Dots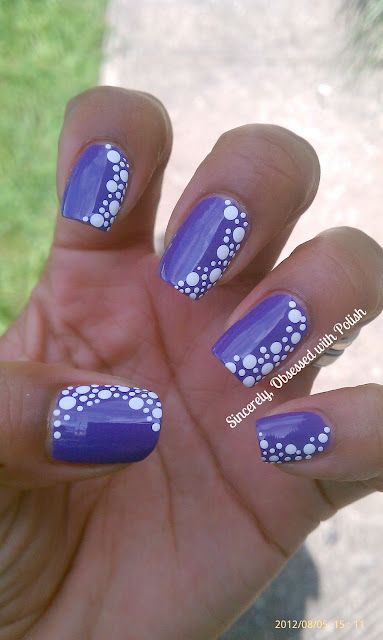 This purple nail design is veay easy to achieve for beginners. What's more, it's effortless chic for all occcasions.
Chic Violet Nail Design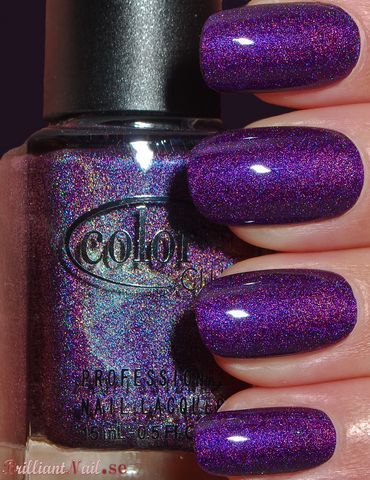 This violet nail design is effortless chic for all women. Plus, it is quite simple and you just need one nail polish to get this stylish nail design.
Purple Mirror Nail Art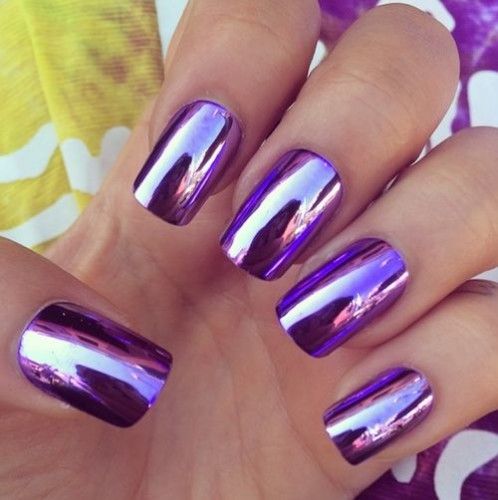 The mirror nail art is quite hot now and the purple mirror nails are really fabulous. Why not have a try?
Chic Ashy Purple Nail Design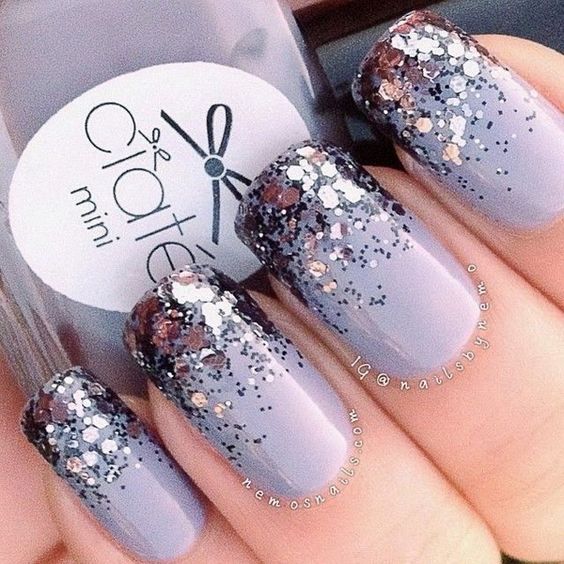 This ashy purple nail design is super cool for important occasions. And this color is quite unique by itself.
Purple and Silver Nail Design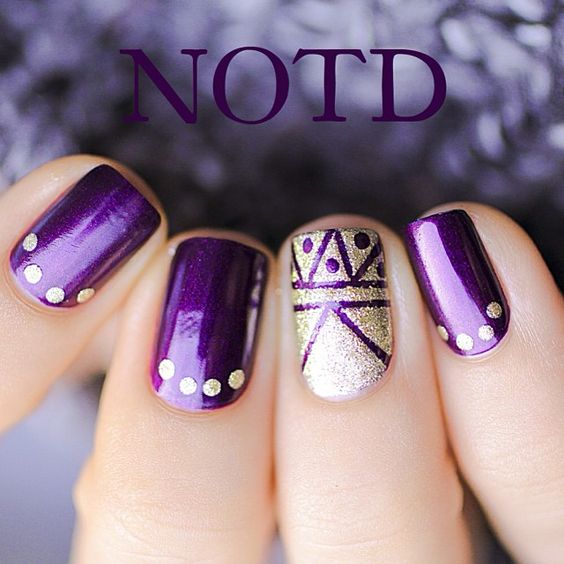 Gorgeous! This purple and silver nail design is indeed stylish and it is not so complicate for women to try on their own.
Purple and Golden Nail Art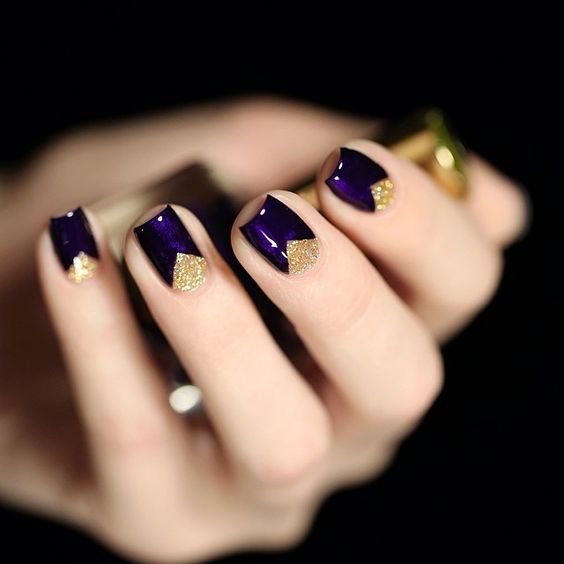 Purple nails look amazing with golden as well. Personally speaking, this design is more fantastic for mature women while the above one is more suitable for young women.
Simple Purple Nail Design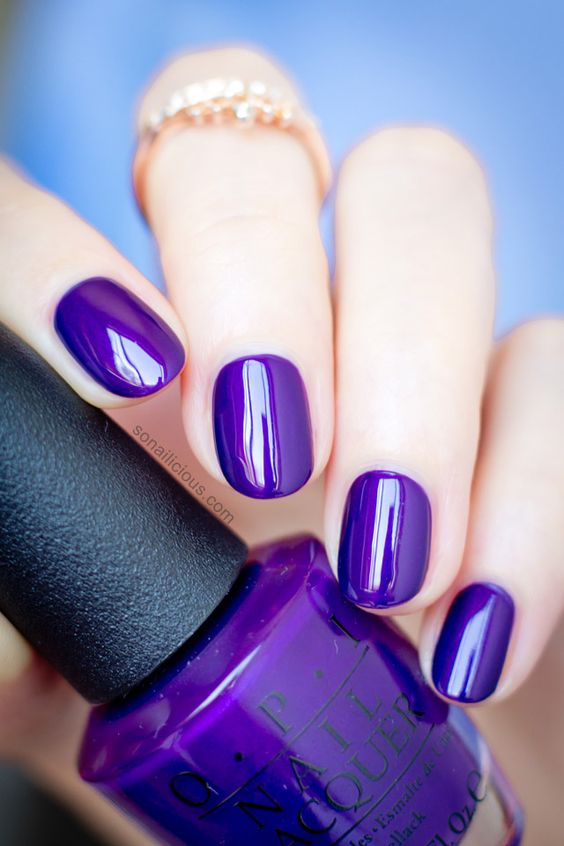 It looks very simple but it does require skill to make all the nails so perfect.
Fashionable Purple Nail Design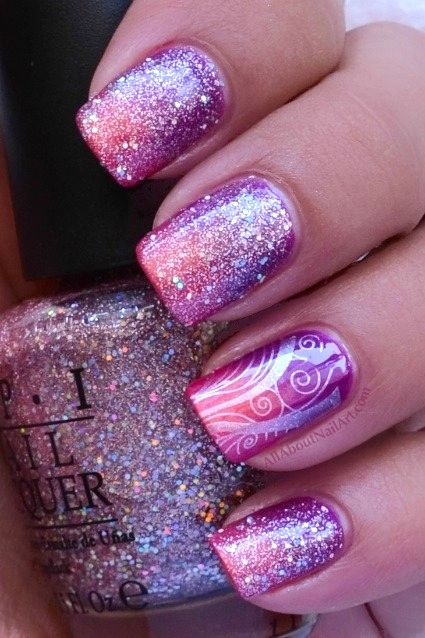 This glitter purple nail art is very fashionable and the bright colors make this nail design an ideal option for young women.