There are some women who are hesitant about wearing lace because they immediately associate it with bridal wear or lingerie. And while that's totally understandable, the reality is that lace continues to be a popular look because there are a myriad of ways to rock it.
Yeah. We figured that some of you might be a bit cynical about this. Hopefully, over the next couple of minutes, you'll be convinced that although lace is considered to be extremely sweet and romantic, it can be worn in ways that will fit any woman's style and personality. Yours included.
Lace manicure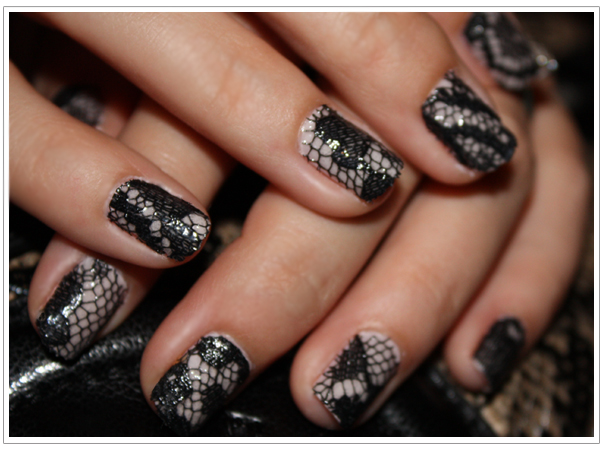 We thought we'd catch you a bit off guard by first showing the lace manicure. Some nail technicians use literal fabric while others prefer to paint on a lace pattern (as you'll see in a sec). Either way, the final results are so distinctive that you should definitely give it a try. At least once.
Lace pedicure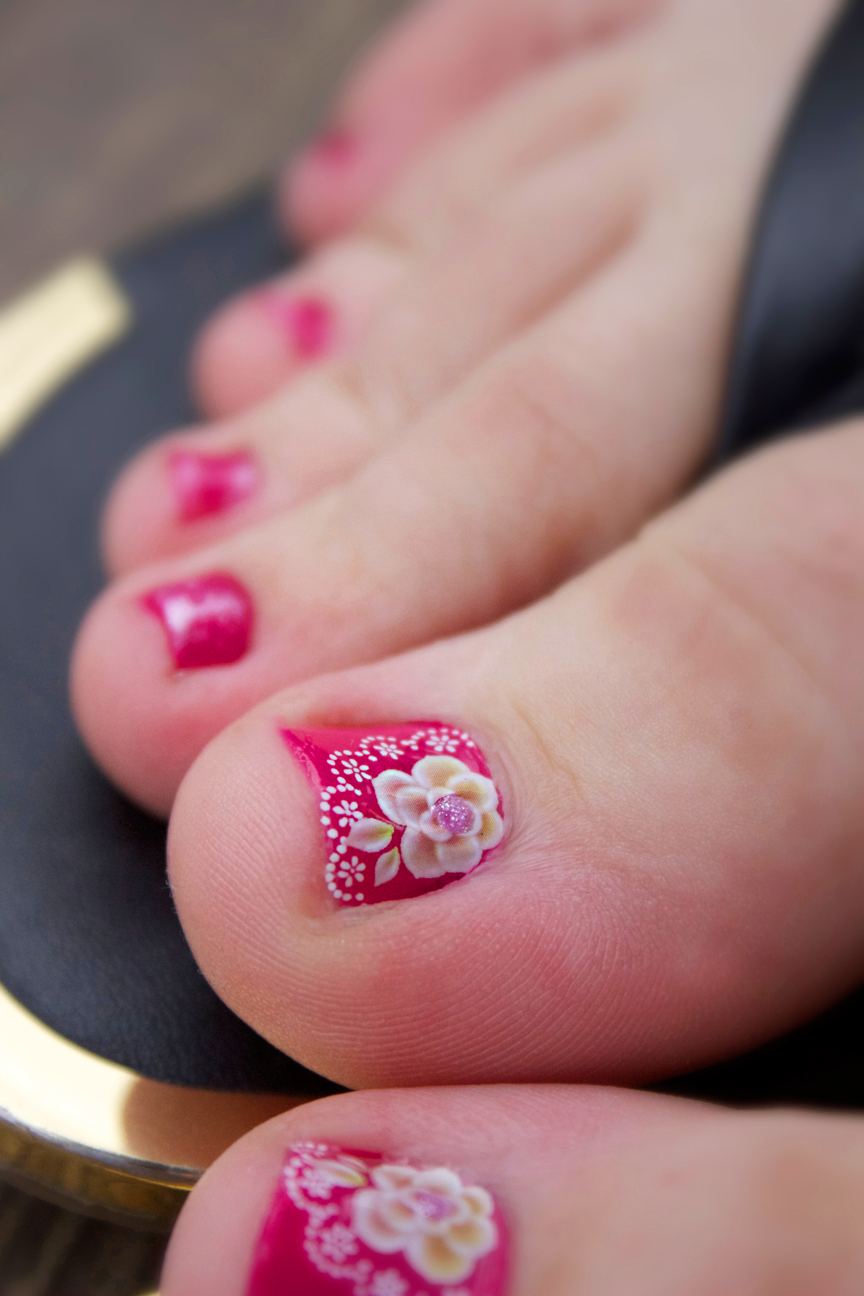 The manicure? That was actual fabric. Here is a pedicure with a lace pattern painted on the big toes. It's a simple way to add a bit of lace to your look.
Lace maxi skirt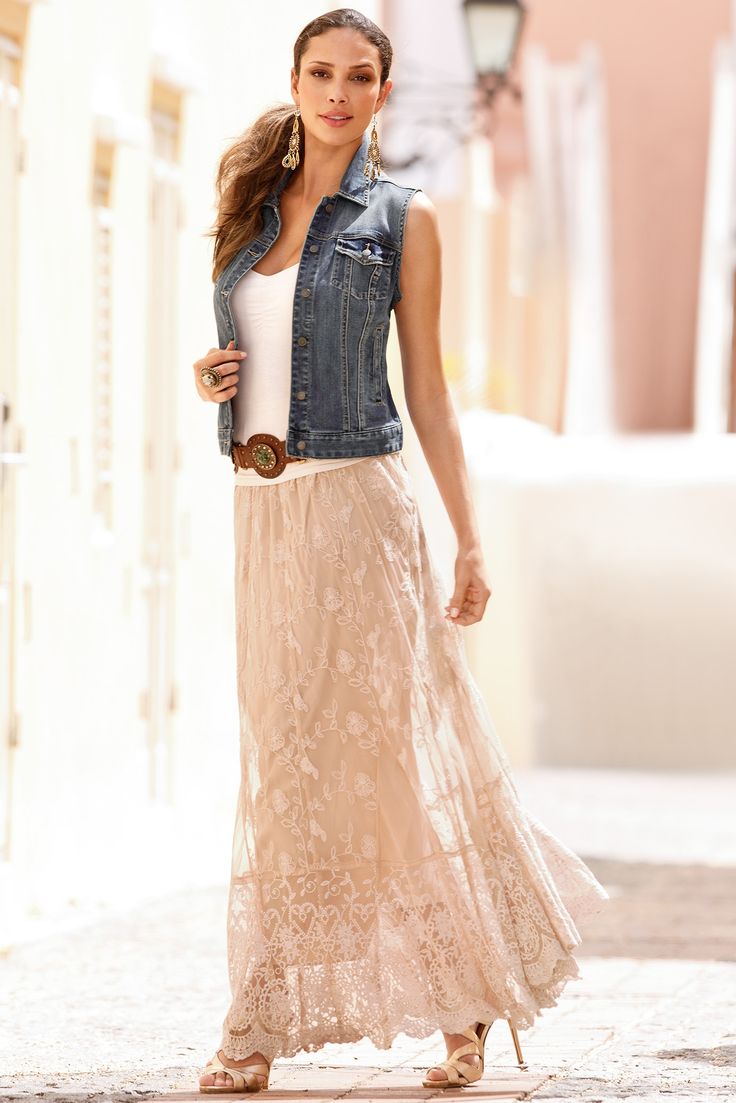 If you're a huge fan of Boho fashion, then you must get yourself a lace maxi shirt. It's so easy to dress up or down.
Lace headband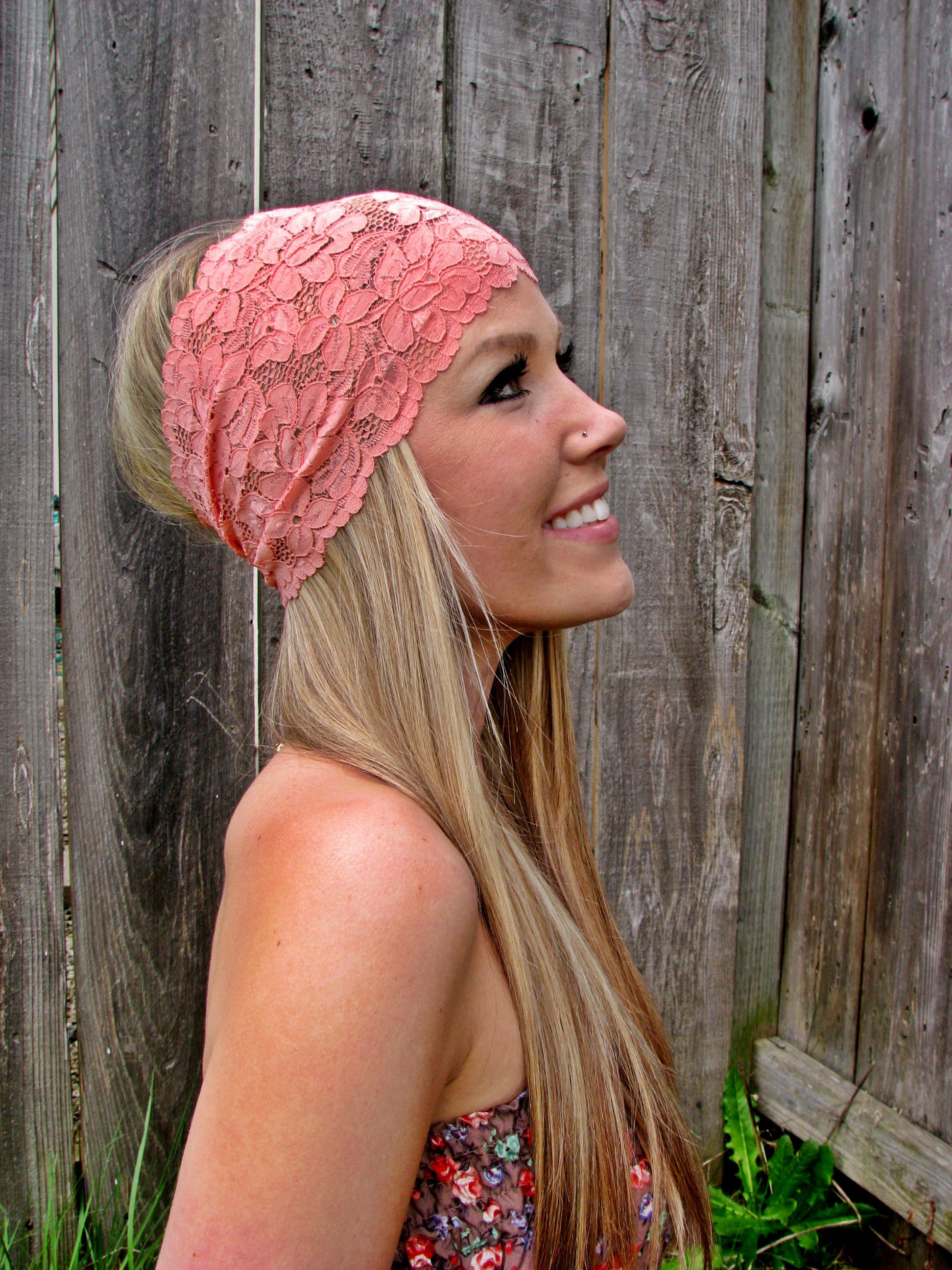 Headbands are pretty big hair accessories this season. We really like them with maxi dresses or rompers.
Lace high heels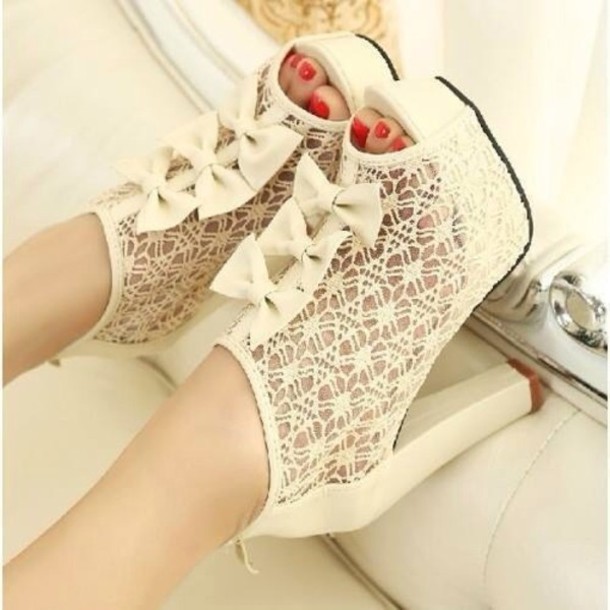 You'll definitely catch a few folks off guard if you decide to wear some high heels that have lace on them. And by "catch off guard", we mean "be the envy of everyone who sees you".
Lace robe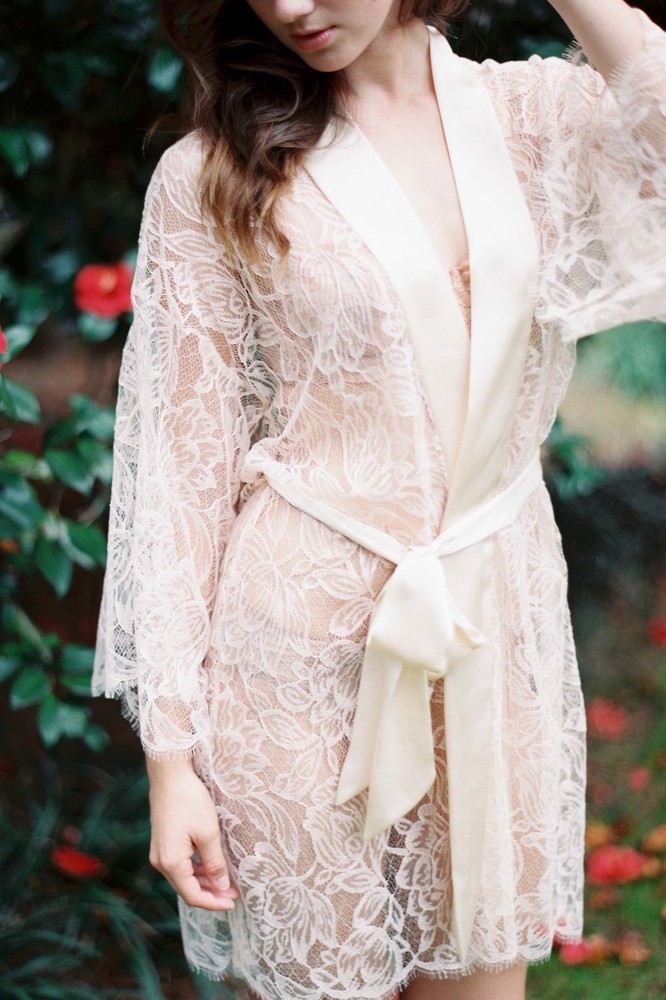 Got a romantic getaway coming up? Pack a lace robe. It's so sensual—no matter what you may have on underneath.
Lace lingerie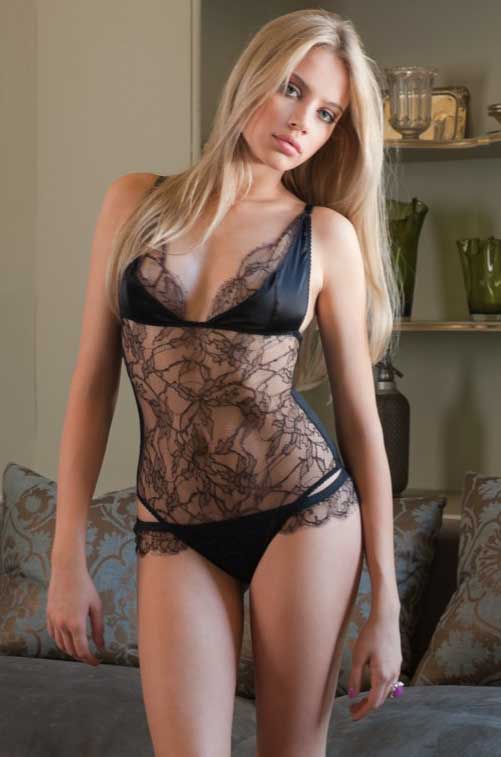 Of course, we had to mention lace lingerie in a lace feature! Nothing makes a woman look quite so feminine—and desirable—as it does. Ask any man and he'll agree.
Lace hiker boots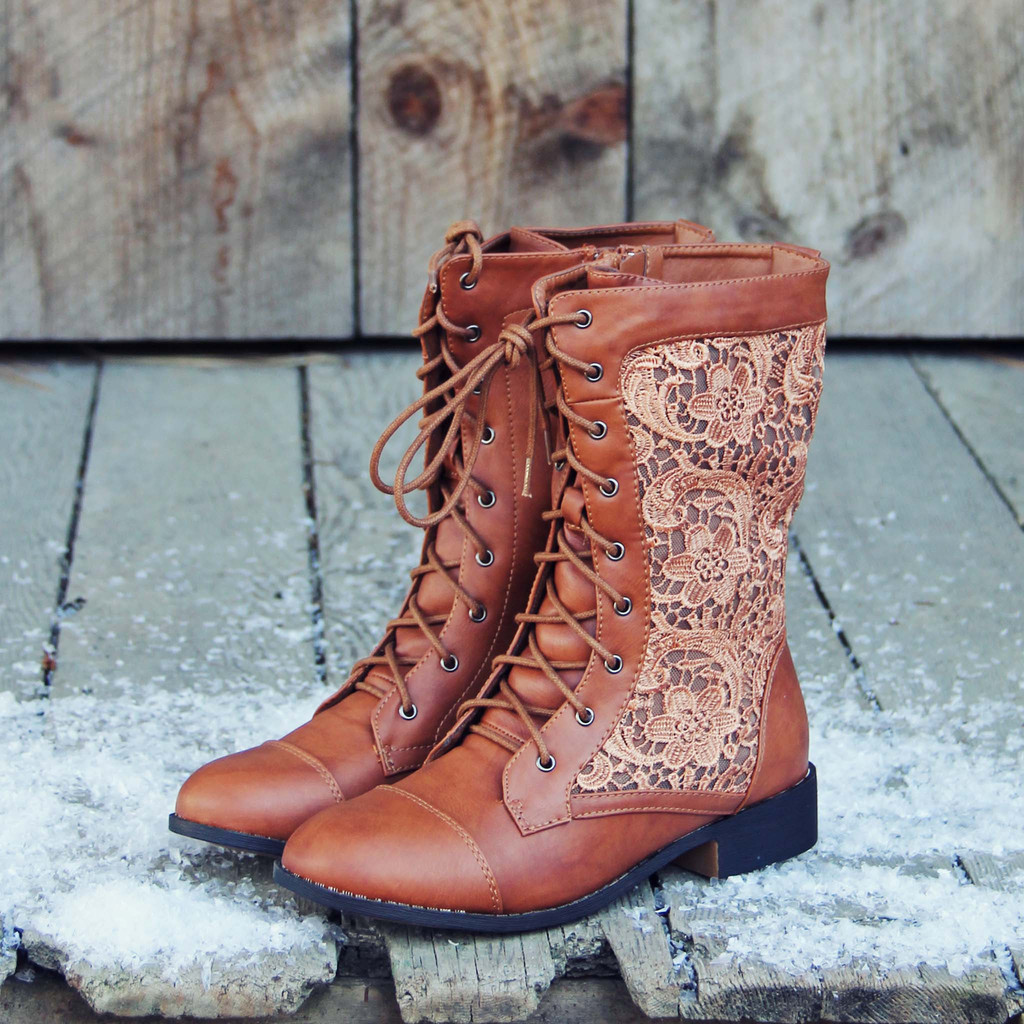 These are so cute for the fall and winter. If you're a "girlie girl" at heart but you also like to do a bit of hiking, these kinds of boots will display both sides of your personality.
Lace earrings
Aside from how these lace earrings look, we also like the fact that they are also pretty easy to make yourself as well. You can learn how to make the earrings here.
Lace Boho chic

You can ever go wrong with Boho chic, especially during the summer months. So, definitely make a point to purchase a lace dress. If you can find some with bell sleeves, even better!
Lace fringe kimono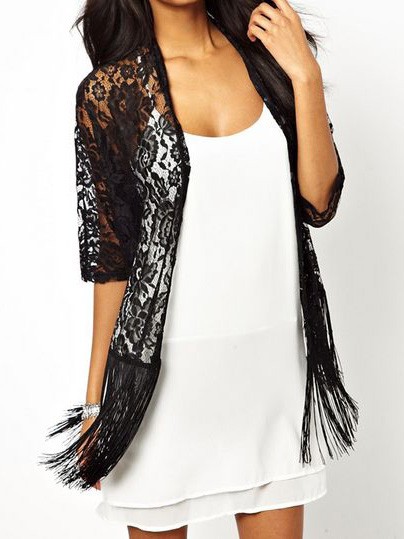 Another item that helps to pull off the Bohemian look is a kimono. Rather than a silk one, look for the kind that is made out of black lace and comes with some fringes at the bottom. (Fringe is another big trend right now!)
Lace leggings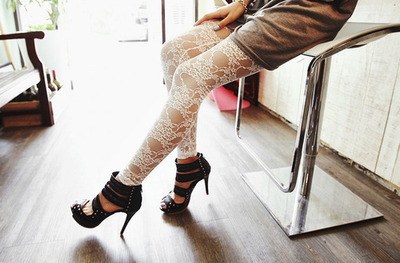 A mini skirt. A shirt dress. An oversized shirt. All are going to look so good with a pair of lace leggings underneath them.
Lace trench coat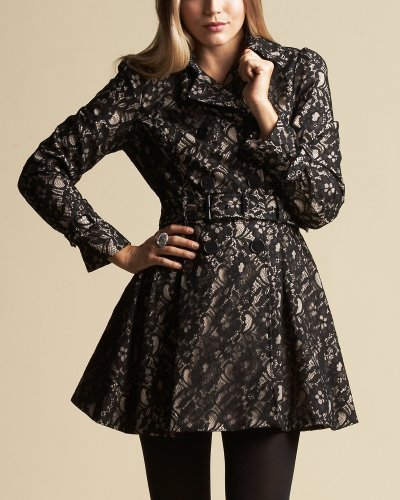 OK, this is the kind of coat that the girlie girls would die for. If that's you and you never thought a lace trench coat existed…Happy Birthday!
Lace tank top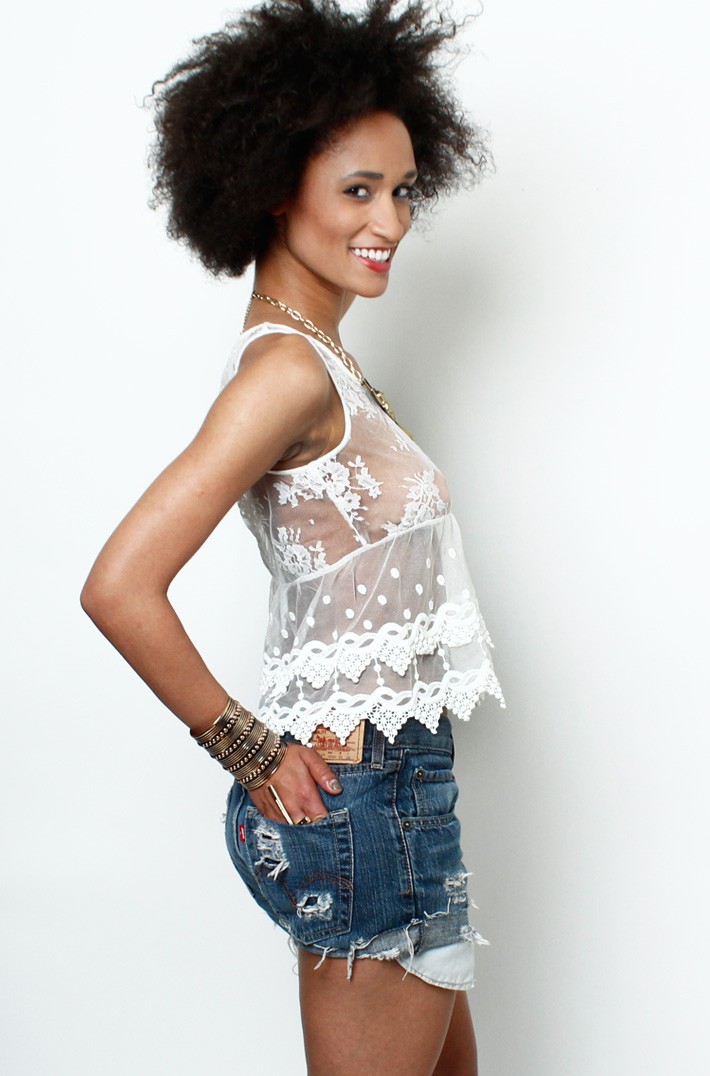 Every woman should have a lace tank top in her wardrobe arsenal. You can wear it with a bra or a tank top underneath.
Lace shorts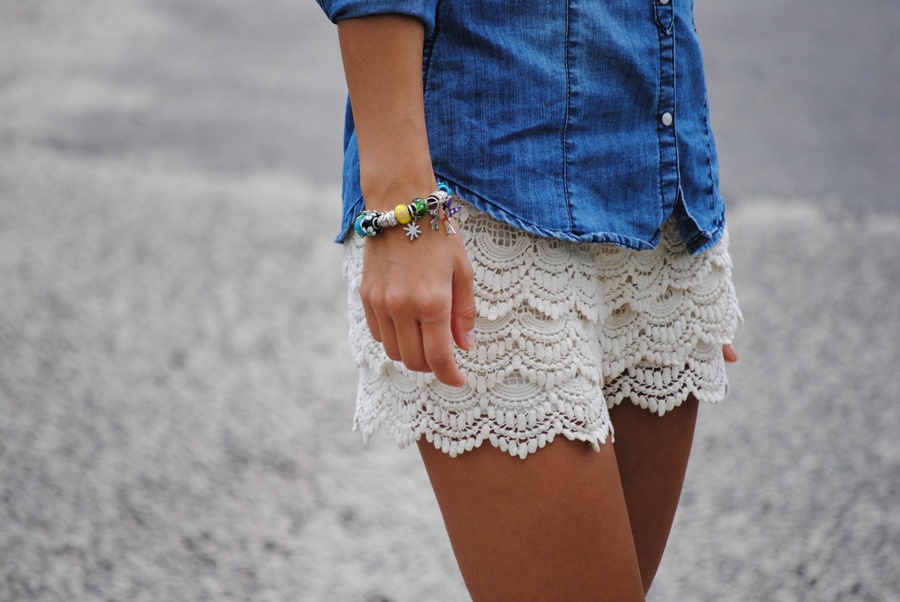 When we think of a first date dinner or drinks with friends during the summer season, lace shorts are one article of clothing that immediately come to mind.
Lace bikini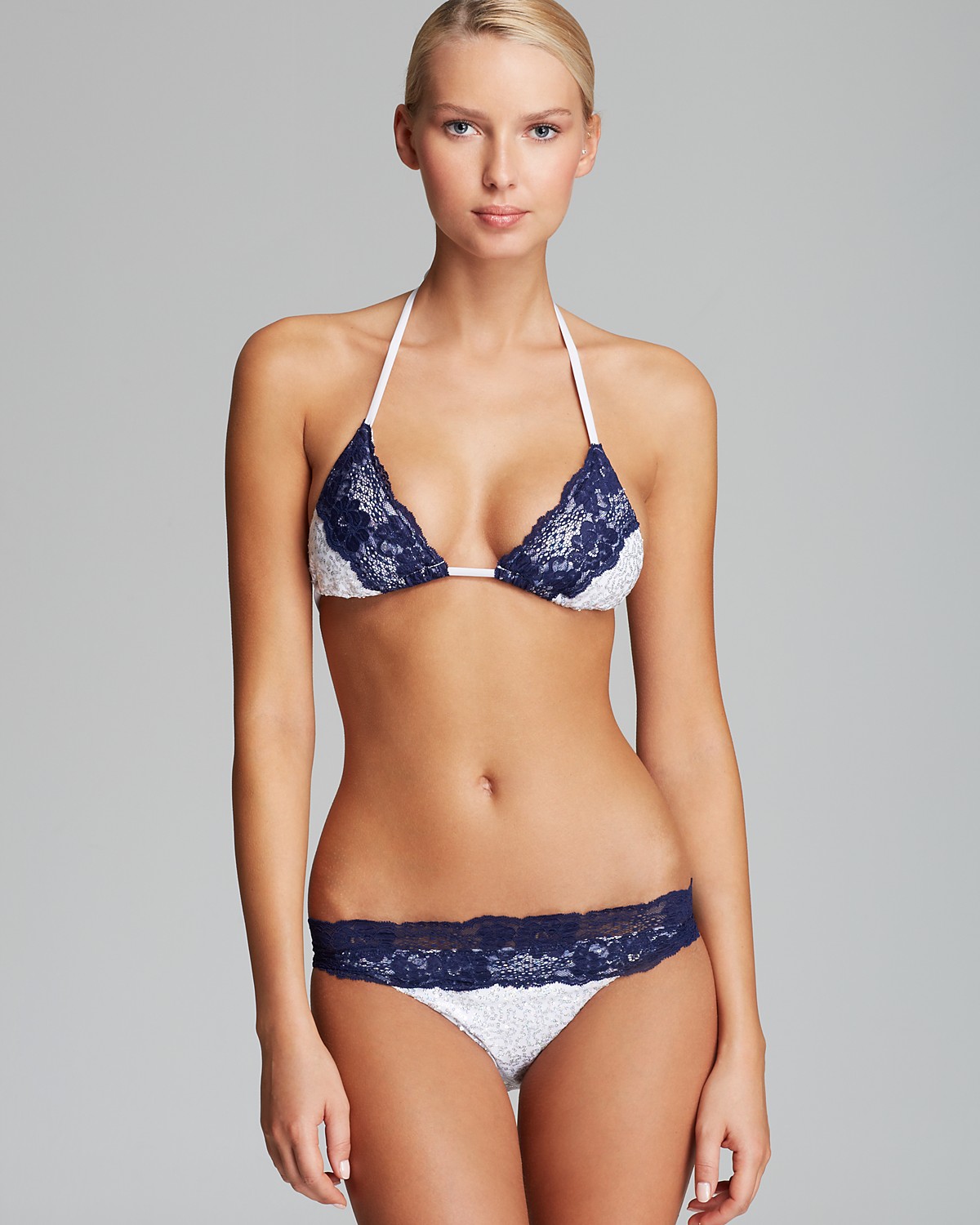 At first, you might think that this is a lace bra and panty set. But actually, it's a lace bikini. Have you ever seen swimwear that's looked quite as lovely as this before. Us neither.
Casual one-shoulder mini dress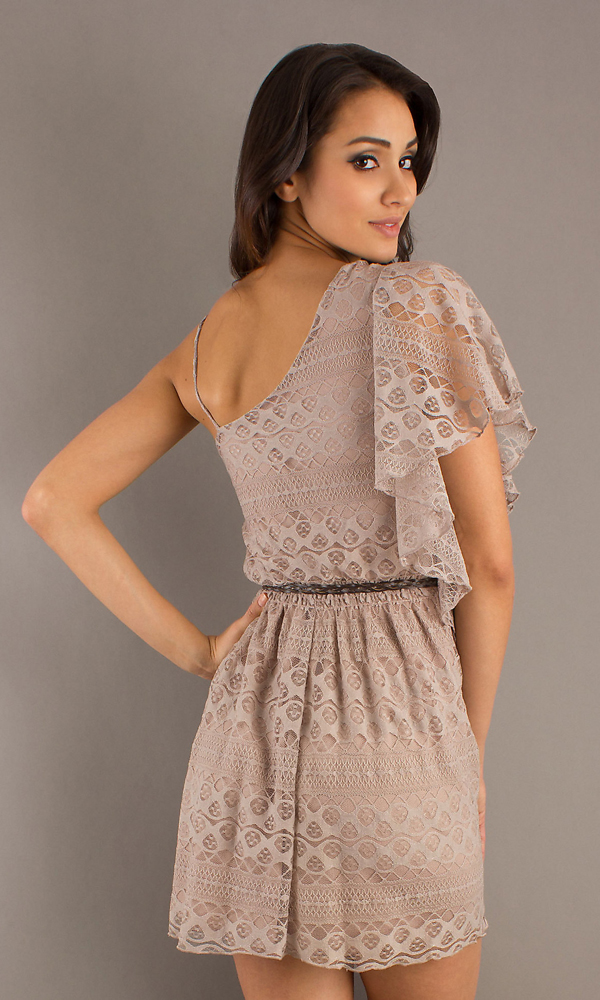 A style of dress that's a big trend is a one-shoulder mini dress. Try and find a lace neutral one if you can. You'll look so good in it.
Lace (fingerless) gloves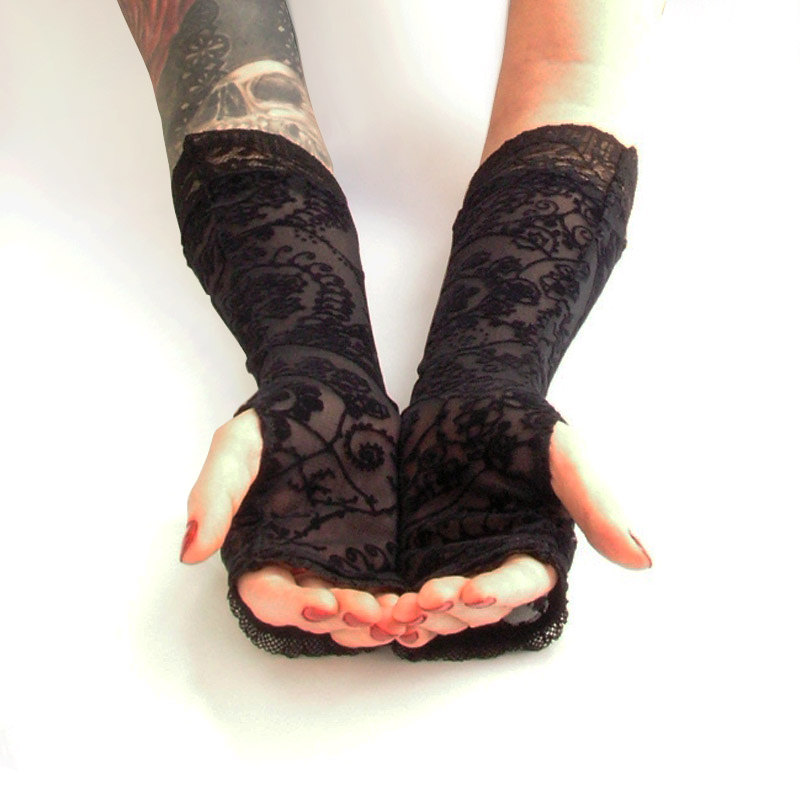 Everyone needs a pair of gloves. Lace fingerless ones take you from "dainty" to a hint of danger.
Lace cover-up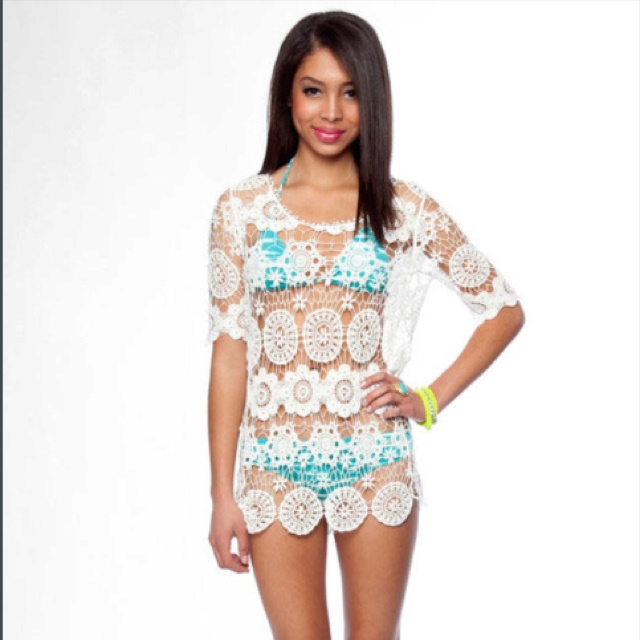 Whether it's for your bathing suit or to put over a slip dress, get a lace cover up. You won't regret it.
Lace cuff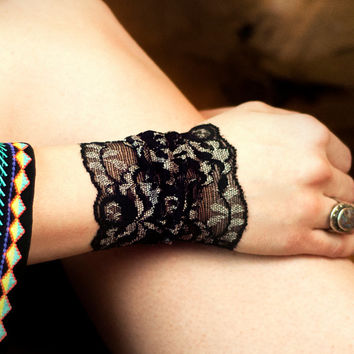 Another way to wear lace as a form of jewelry is as a lace cuff. It's even easier to make than the lace earrings. You can get some step-by-step instructions here.
Lace winter coat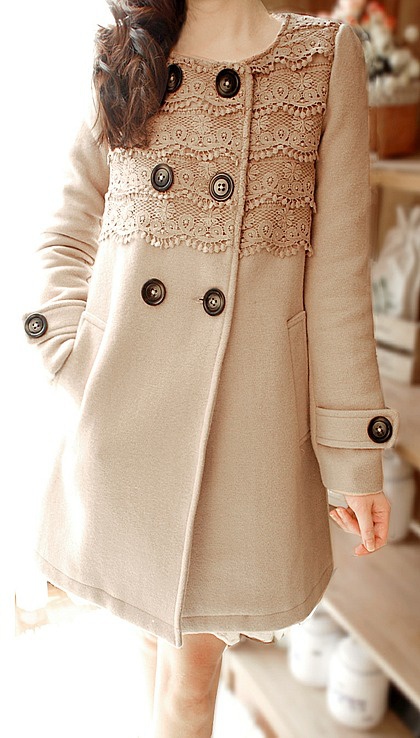 Really. How precious is this lace winter coat? No matter how older you are, you'll look adorable in it in the best way possible!
Lace Boho maxi dress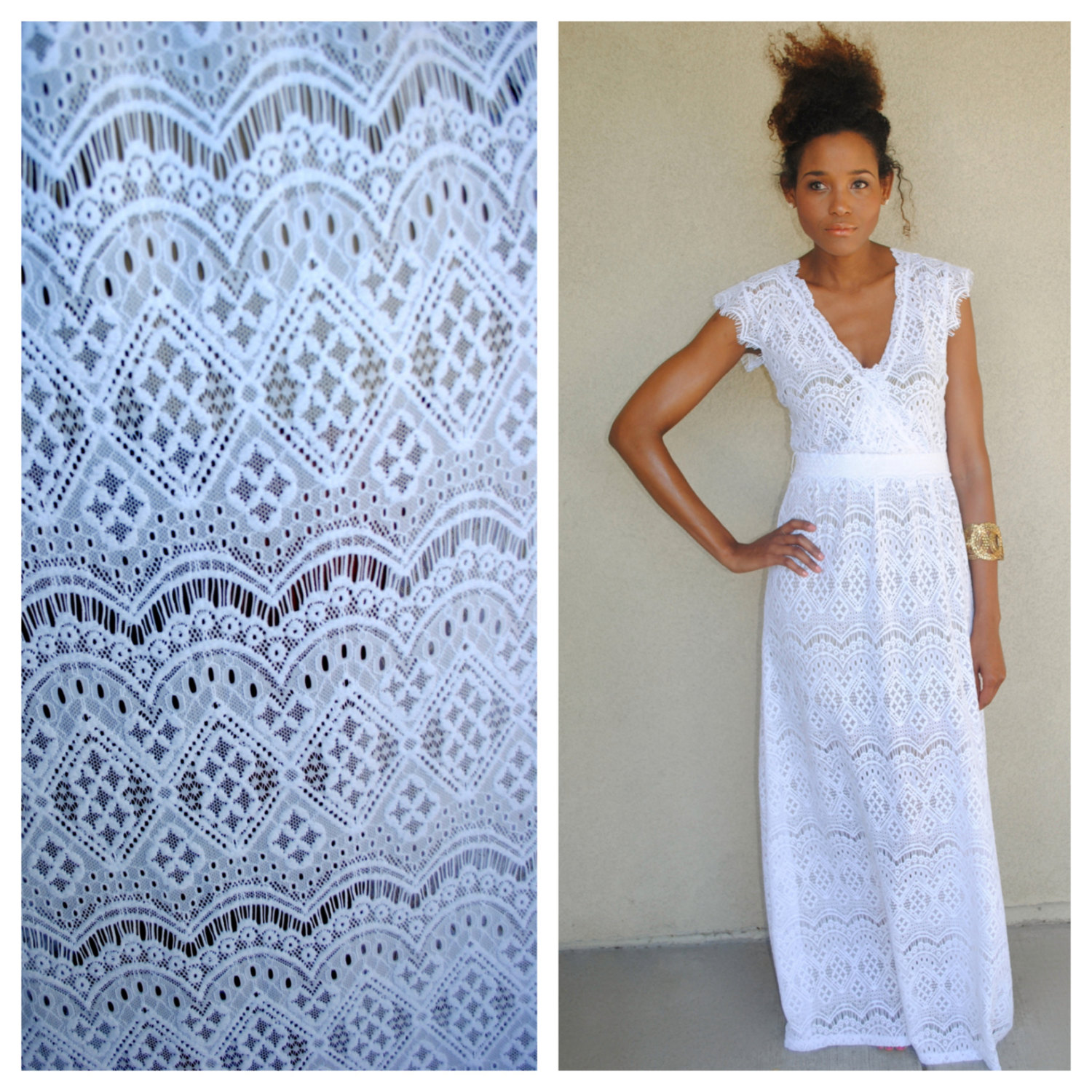 Boho and lace are practically married to one another. Happily married at that. So, if you saw a lace maxi dress that caught your eye, don't hesitate. Make the purchase!
Lace mini (and pencil) skirt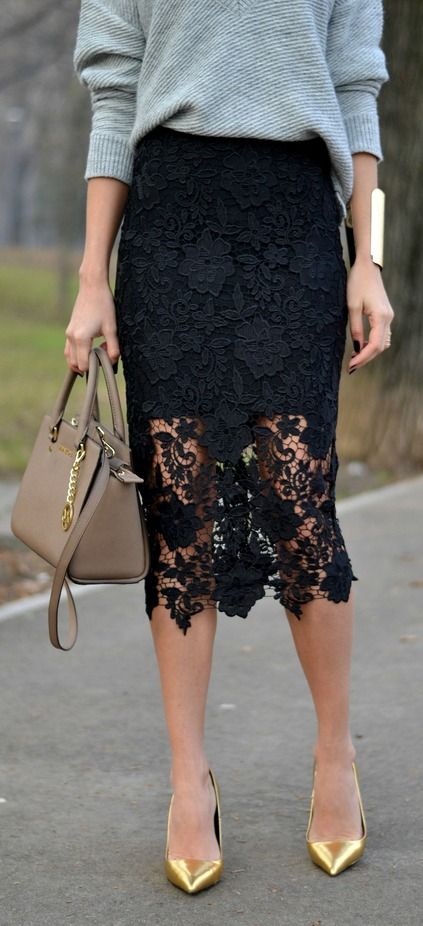 A mini skirt with a lace overlay over it. A pencil skirt can get any more soft and seductive than this.
Lace tights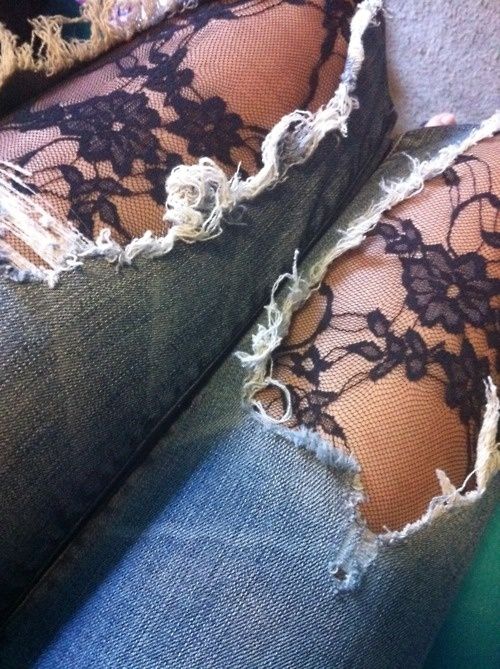 We're pretty sure that you have at least one pair of distressed jeans in your closet, right? Something that you can do to add a bit of dimension to them is to put on a pair of lace tights underneath. Just like this.
Lace tattoo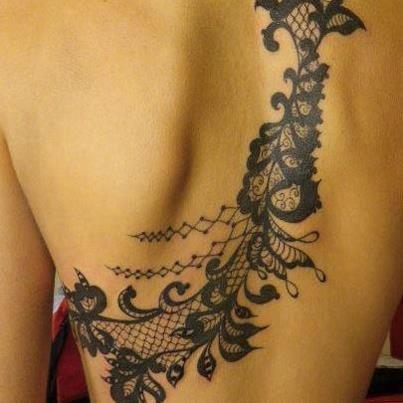 If you've been seriously contemplating getting a tattoo but you haven't found one that truly fits your style, have you ever considered lace? Years from now, you'll look at it and still love the fact that you got it. Guaranteed.