Purple represents royalty. Not only that but power, ambition and even wealth. So, if for no other reason than to rock a hairstyle that symbolizes something that is so strong as the color purple, why not try wearing your hair with some shade of the hue?
No, it's not as common as a neutral shade like red or brown…but that's what makes it so spectacular! It takes a truly bold and confident woman to wear purple. And if that's who you are, why not let the world know it? From HEAD to toe!
Lavender and light brown hair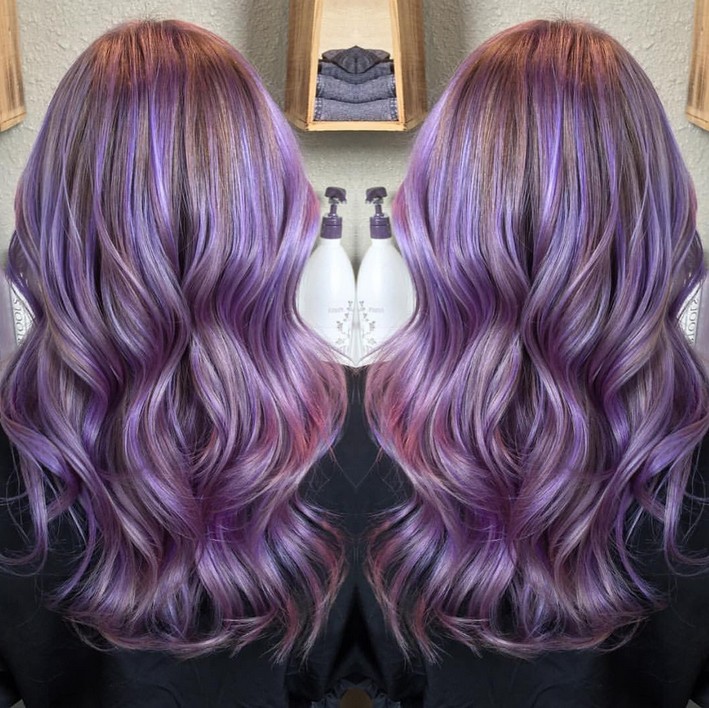 Are you wondering what other hair colors go really well with lavender? If so, we have a great recommendation: light brown. Just look at how rich and beautiful her hair is!
Purple pixie cut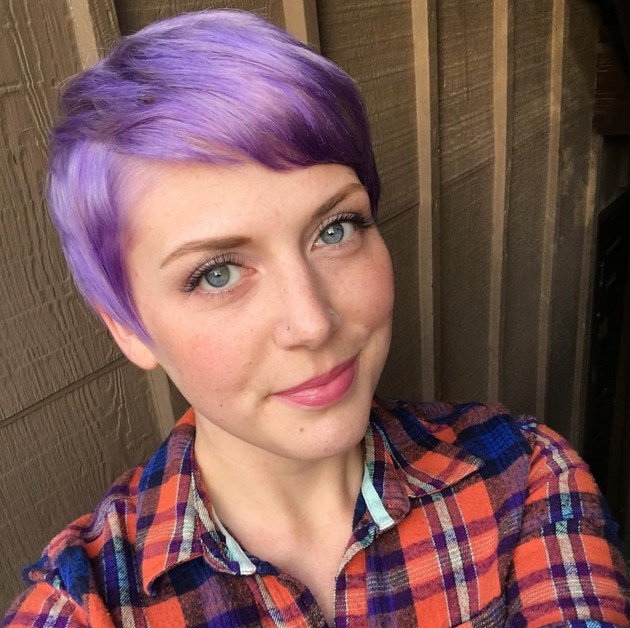 How. Cute. Is. This? Can you ever go wrong with a pixie cut? Our vote is "no". And we love it even more if it comes in this shade of purple!
Purple tri-tone lob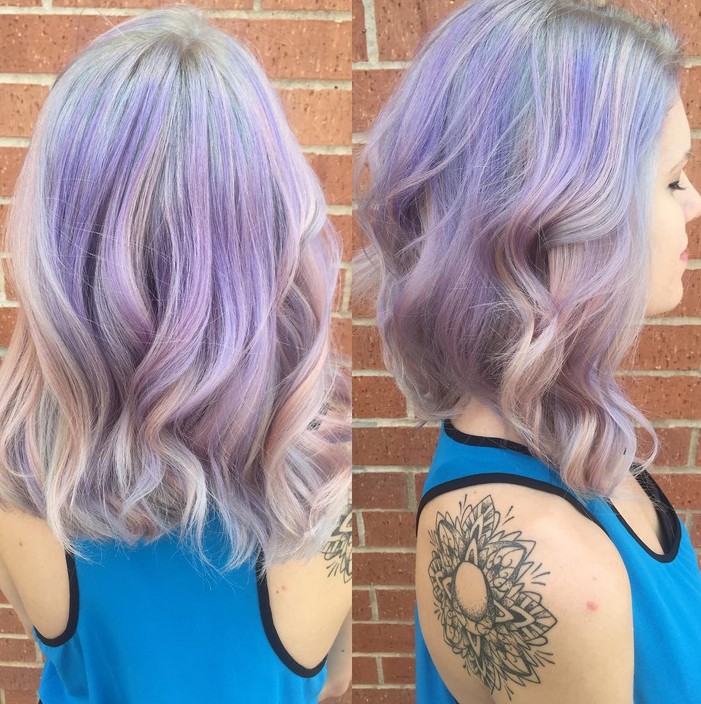 Trendy medium hairstyles 2018: The loose waves on this lob are really nice. And what takes it up a notch is the tri-tone purple hair coloring.
Purple and platinum short bob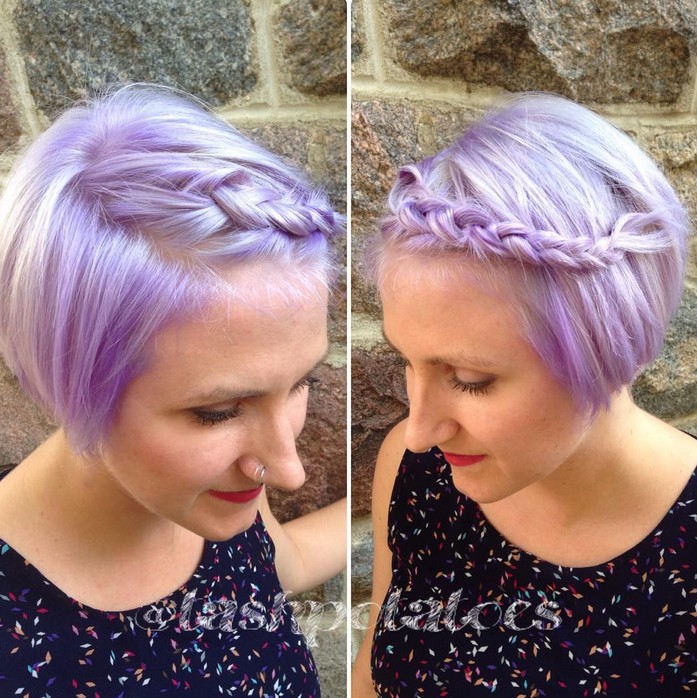 Here's another way to incorporate purple and platinum. Color it and then cut it into a cute ear-length bob. It's easy, striking and will definitely make you look one of a kind.
Lavender hair with natural roots
While there used to be a time when a woman wouldn't caught dead with her natural roots showing after coloring it another shade, actually this season, natural roots are all the rage. So if you already have purple hair and it's starting grow out…no worries. Let it!
Lavender inverted bob with blunt bangs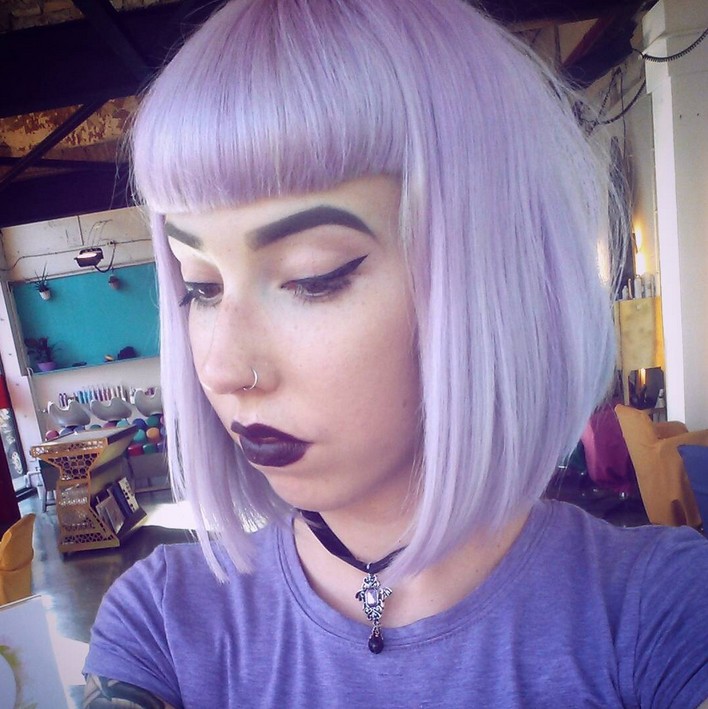 She looks like a doll baby. One that has a hint of mystery to her thanks to the lavender shade that is added to this inverted bob. Oh, and the bangs? They're also big this year. Get some!
Purple, platinum and green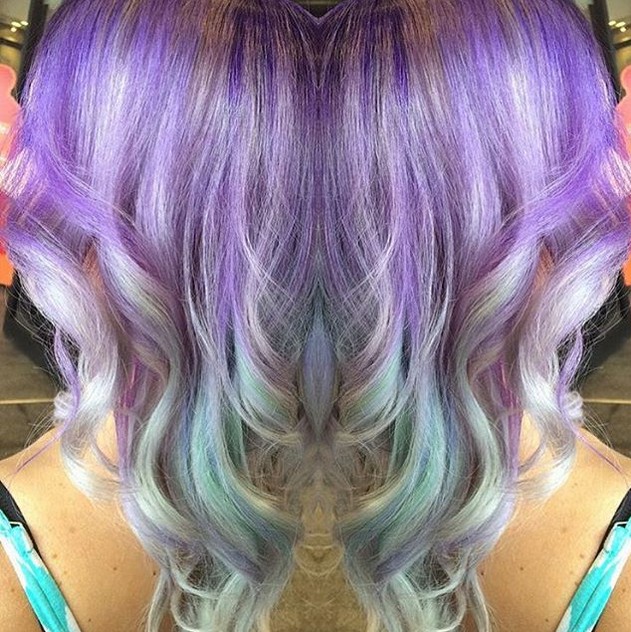 We've already talked about three shades being one type of color technique that you can try. If you're looking for a truly creative variation, how about green? If you add it to purple and platinum, sea foam would work wonderfully.
Lavender-streaked inverted bob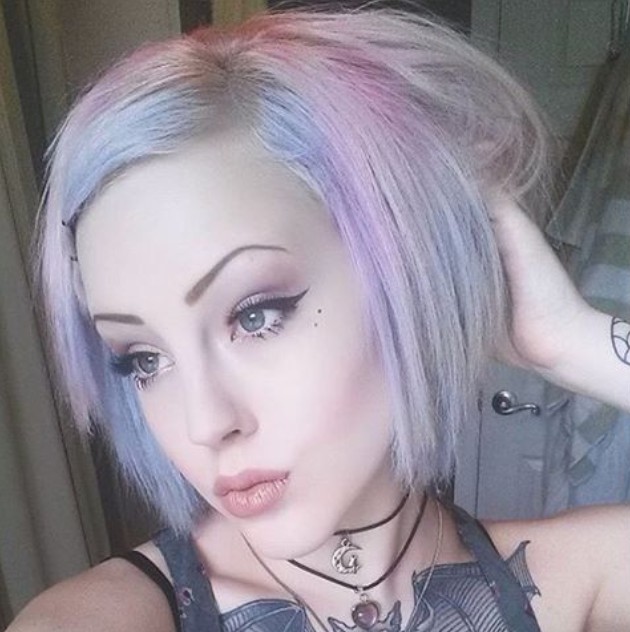 If you like your natural color but you want to add a bit of "pop" to it, you can always add some streaks. Whether they're permanent highlights, weave tracks or even some color that comes in a spray can, you'll stand out for sure with an inverted bob like this one.
Purple ombre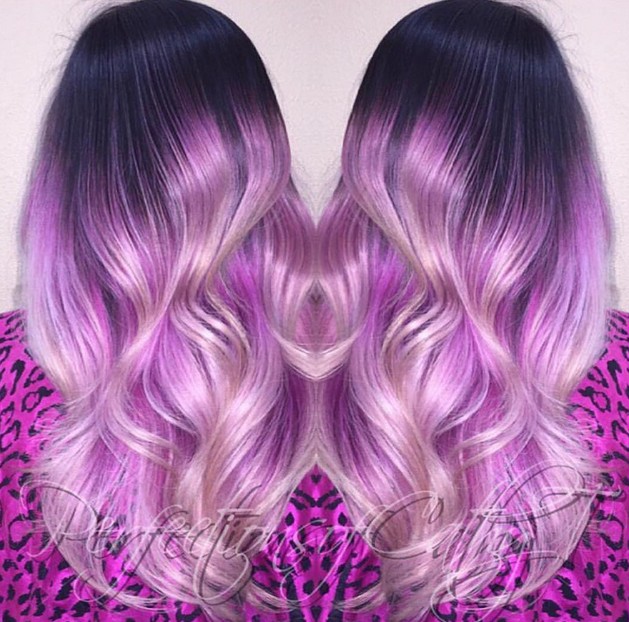 Do you already have an ombre hairstyle but you want to switch it up a bit? What do you thin about adding some purple to it?
Two-tone purple locks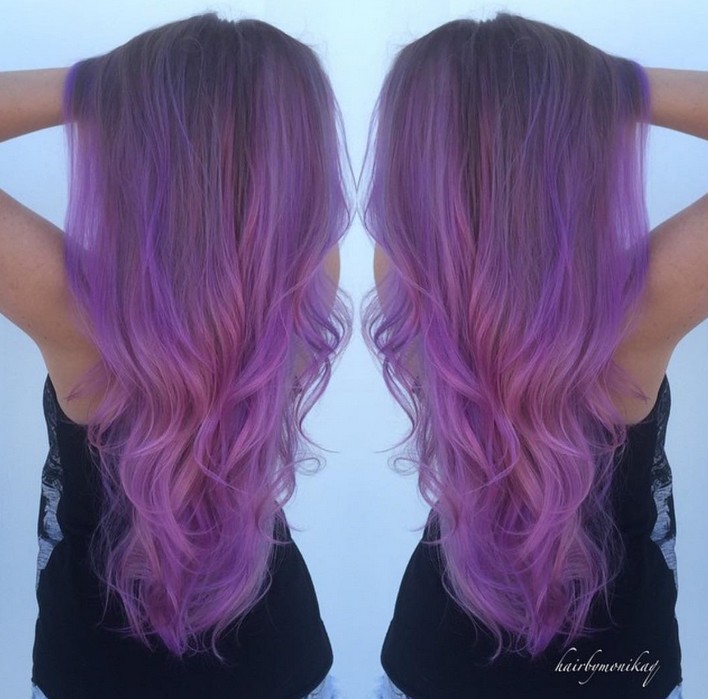 Something that you can do to add a lot of depth and dimension to your hair is to add more than one color to it. And if that color happens to be purple, layer it with a couple of different shades. (You might want to add a hint of pink to it too!)
Purple lob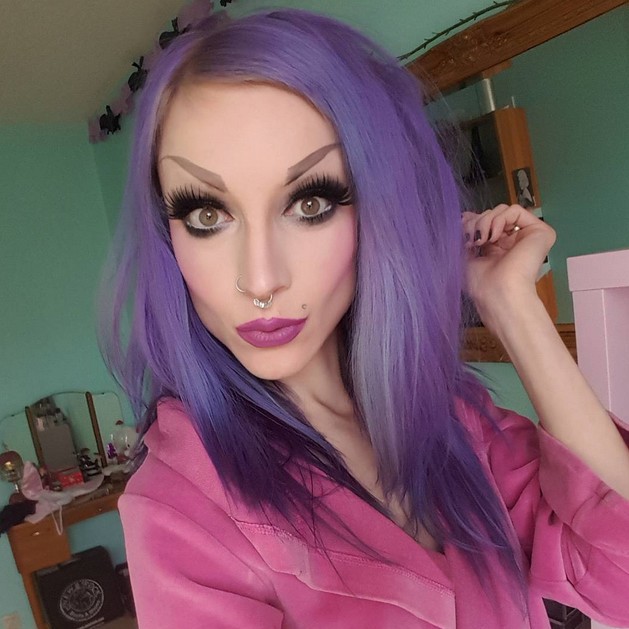 Do you already have a lob? If so, this is basically what it would look like if it were colored purple. Just make sure if you do decide to do this to have a professional color your hair so that it can stay nice and healthy.
Soft lavender highlights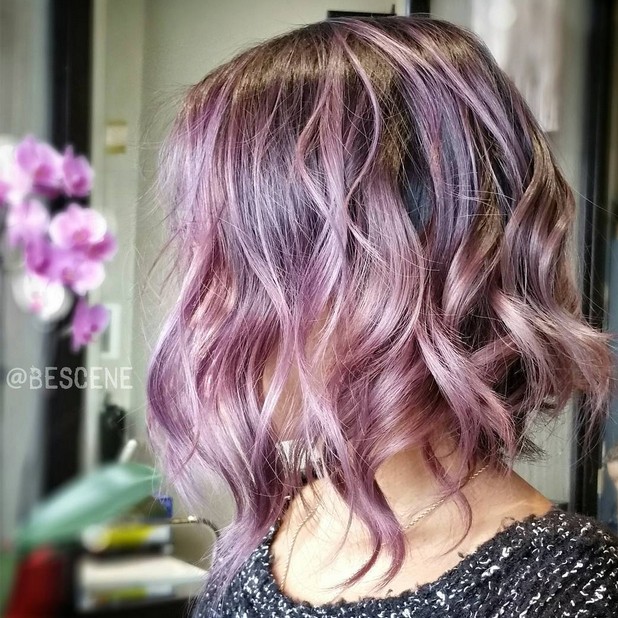 If you're not quite ready to totally dive into the world of purple-colored hair, make a subtle transition by highlighting some of your tresses with lavender.
Pale purple hair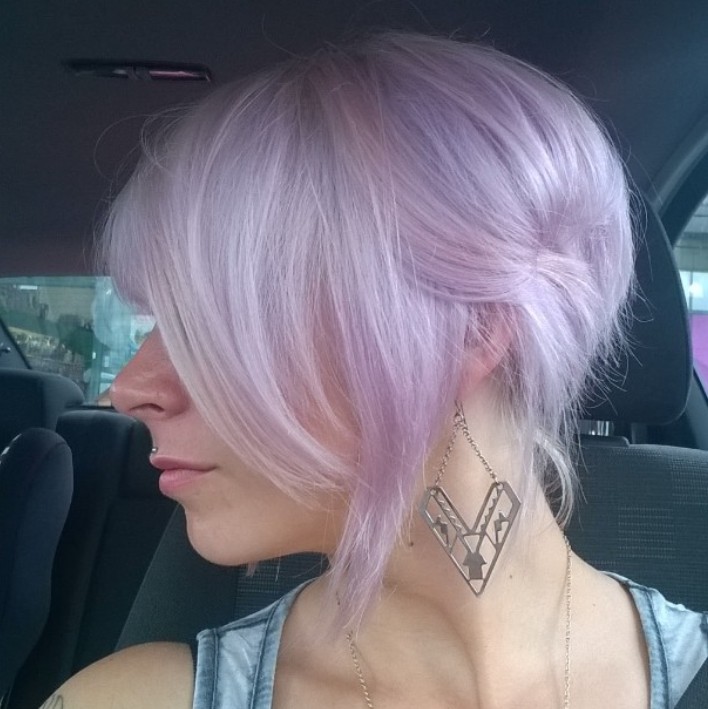 One of the best things about this shade of purple is that it's so light that it almost looks like platinum.
Purple bob with loose waves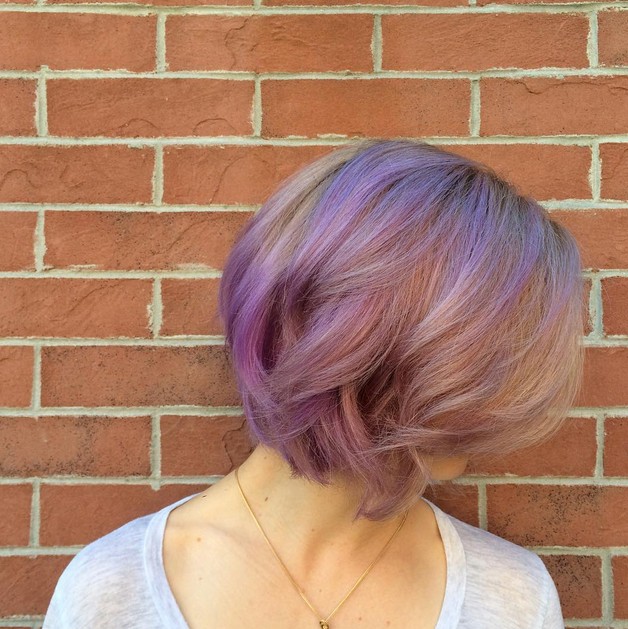 This is a nice-looking natural bob, thanks to the loose waves and long layers. Actually, it's pretty conservative but thanks to the purple color that's added in, it's modern and distinctive.
Long purple tresses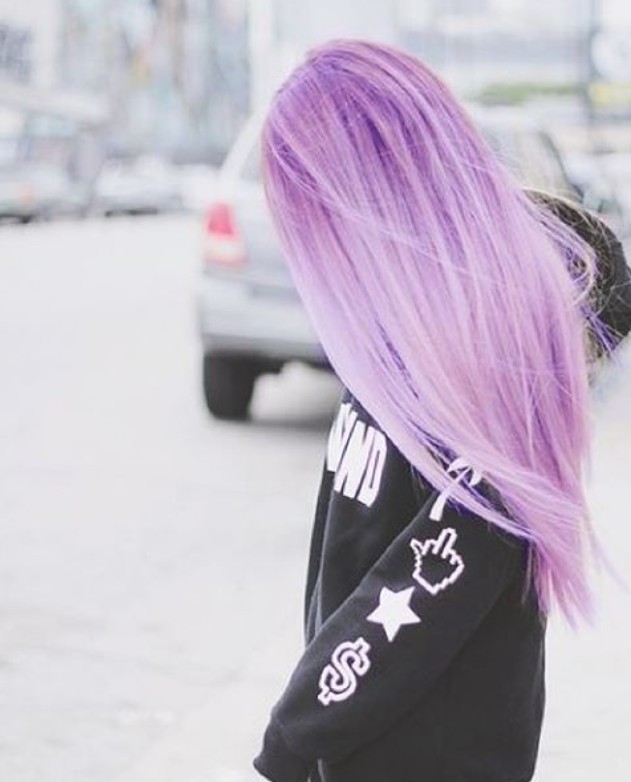 If your hair is long, you can still color it purple. (Or if it's not, you can put on a long purple wig!)
Purple hair with light blue highlights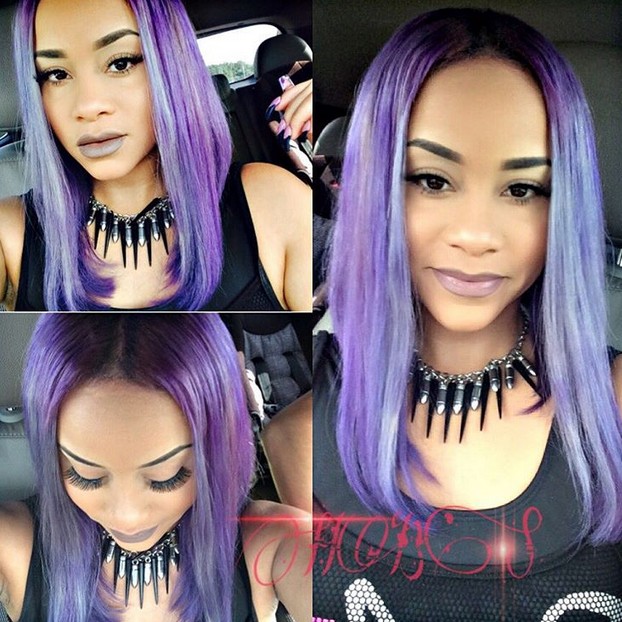 Here's another color that can be added to purple hair: light blue. It almost looks grey which is cool being that grey an silver hair are still big color trends right now.
Light purple bob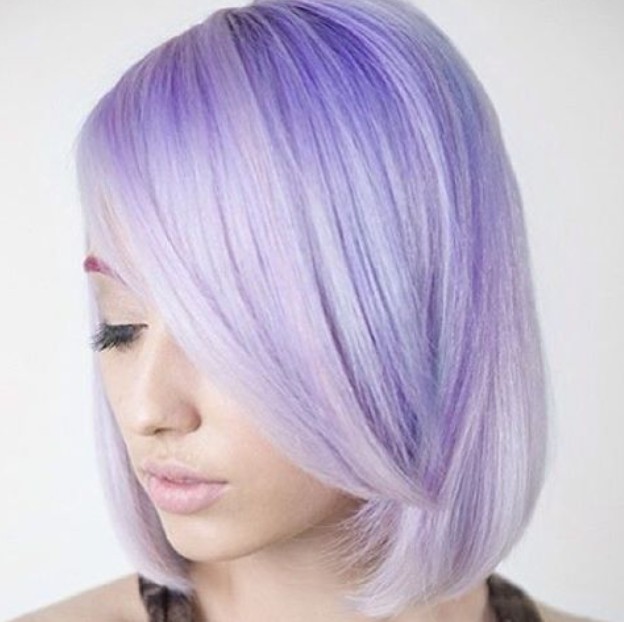 What we like so much about this bob is that it's a nice transition if you already have a shorter bob that you want to grow out a bit longer. And the light purple makes it fun to look at in the process.
Tri-tone lob with bangs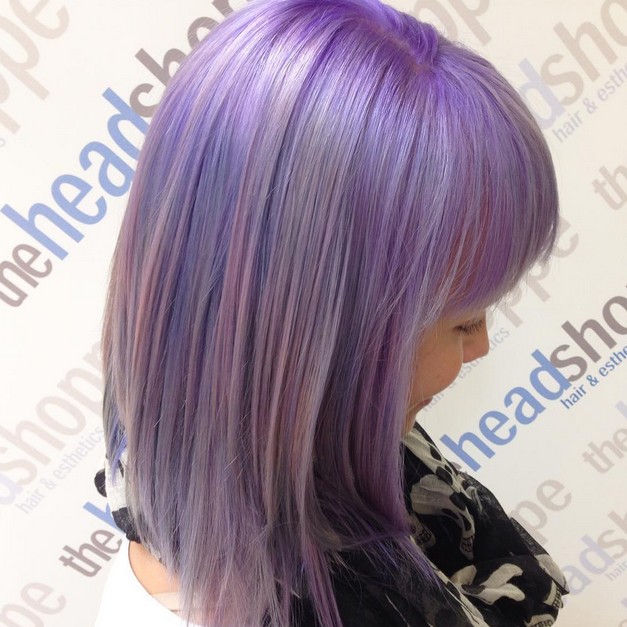 Here's what your hair would look like if it were in a lob with bangs and then was tri-tone colored.
Purple inverted bob with side-swept bang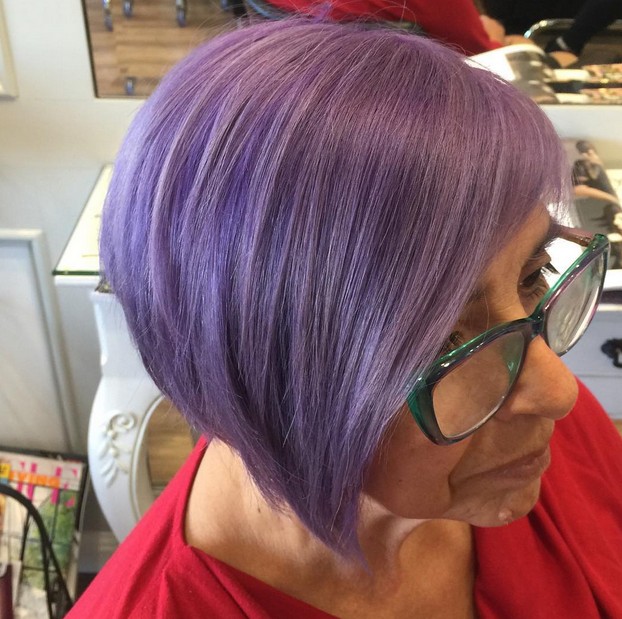 Trendy short haircut for women over 50: If you want to try out some bangs but you don't want to go to short, opt for some side-swept bangs. And then add some purple hair color to it so that everyone you see can ask you "Where did you get your hair done?"
Purple updo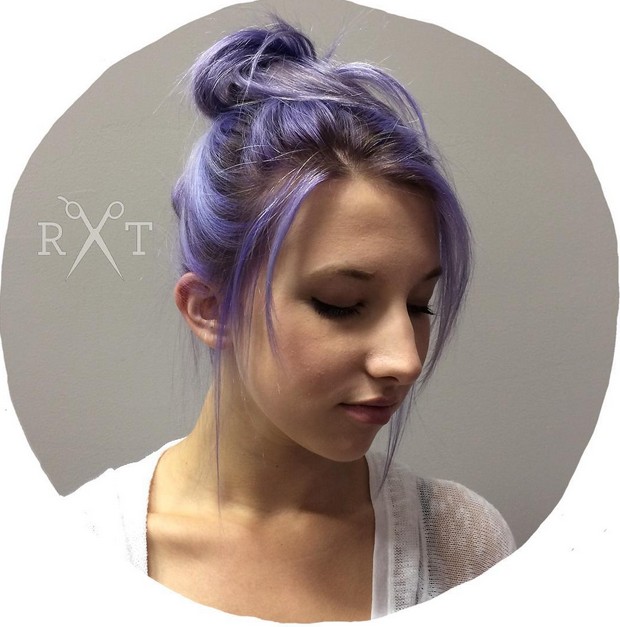 Here's another way to wear purple hair: In a "messy" updo.
Deep purple lob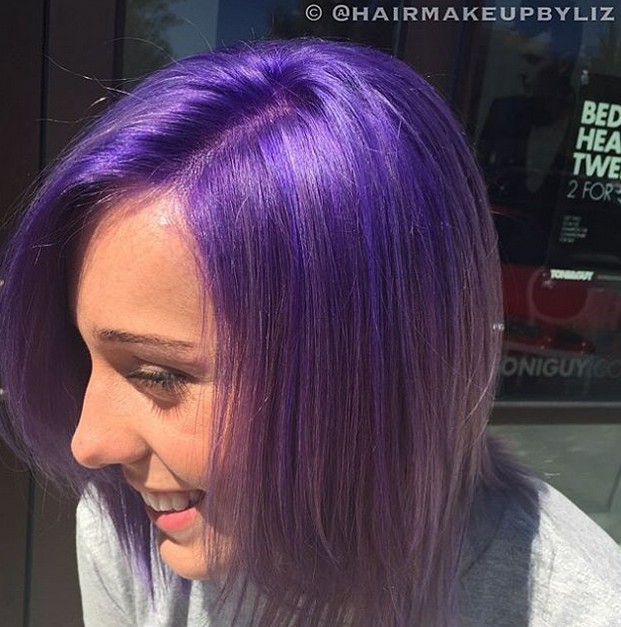 Just wanted to show you one more shade of purple to consider. This particular style, we recommend for thinner hair.
Do you love these styles? Find more on stylesweekly.com!