Shorts are the key to a perfect summer look. Perfect for long summer days, shorts are no longer just beach wear – they can be dressed up for evening wear or kept casual for everyday chic. They are practical and fun, but they can be glamorous and sexy too – especially if you get creative and make your own shorts inspired by our latest fashion gallery.
These tutorials take you through a range of techniques that will enable you to create a pair of shorts (or lots of pairs!) that are so far from the traditional cut-up denim jeans! Create a fun flirty look with lace, a bold statement look with metal studs or get arty with paints and dyes. Forget everything you see in the stores and think catwalk – then create your own unique designs that are guaranteed to be 100% original and 100% you-nique!
This gallery is packed with tutorials that even the most nervous beginner can tackle – just take it slow and don't be afraid to get your girlfriends around to help! Each tutorial in the gallery creates a very different look, so there is sure to be something for everyone. Reuse old shorts or cut the legs off old clothes, have a rummage through the local thrift store or even buy cheap fashion-store shorts and remake them to suit your own style.
All of the ideas here leave plenty of room for your own ideas, so take these techniques and get creative with colors, patterns and designs that you love. This is a fantastic money-saving idea to get a fun summer look that cost next to nothing and yet helps you look great all summer long. Whether you are hitting the beach, having a barbecue, spending time with friends or just out enjoying the sun, match up your 'new' shorts with some of our other fun summer pieces, from fun shoe designs to funky fashion jewelry. Browse the fashion diva galleries and be inspired!
DIY Leopard Print Shorts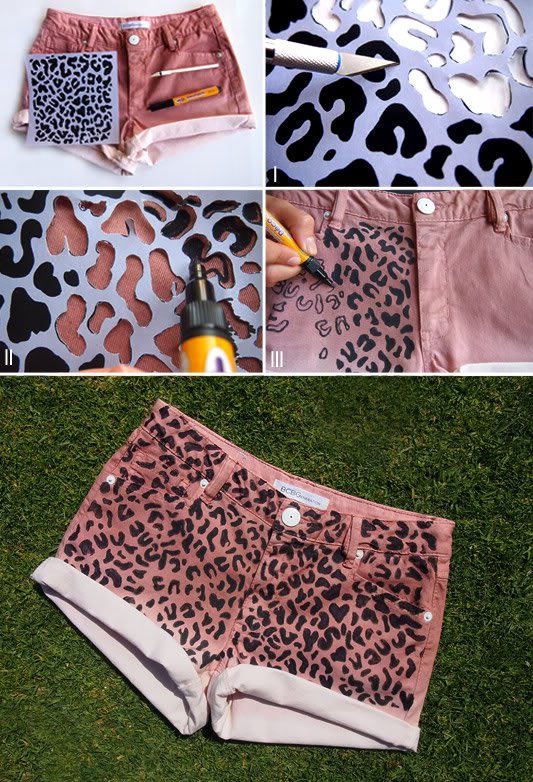 Image via becauseimaddicted.net
DIY High-Waisted Vintage Shorts


Image via popcosmo.com
DIY Scalloped Denim Shorts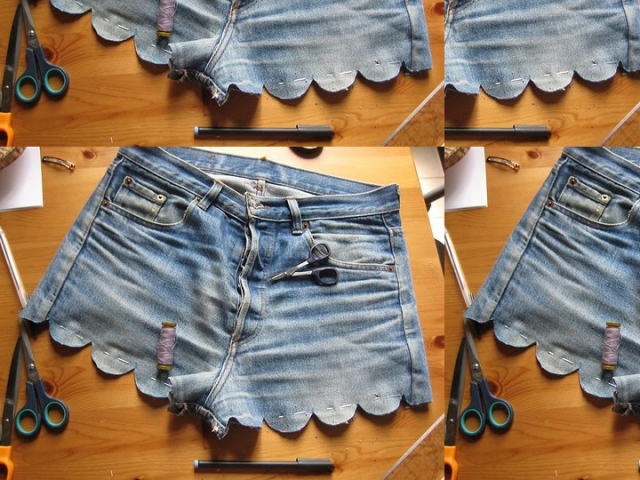 Image via apairandasparediy.com
DIY Distressed Denim Shorts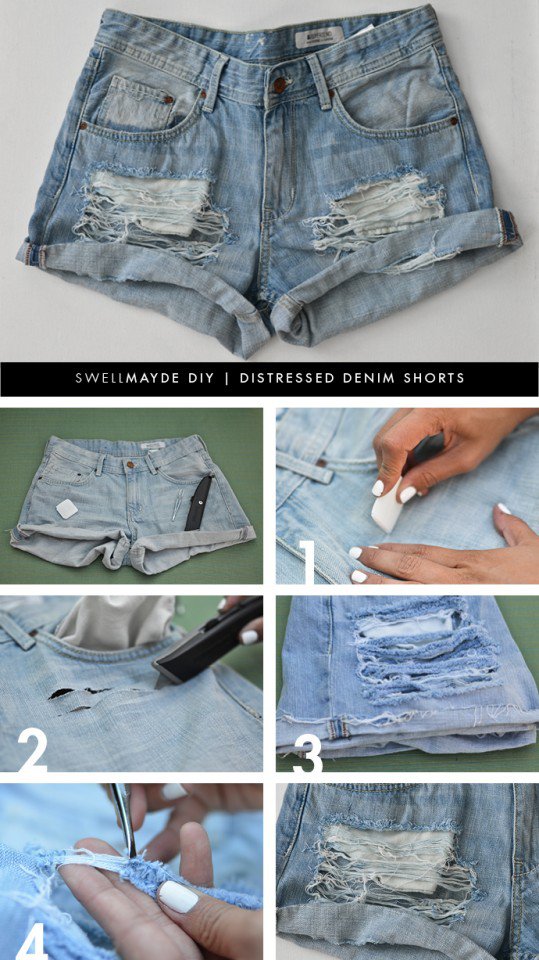 Image via swellmayde.com
DIY Lace Shorts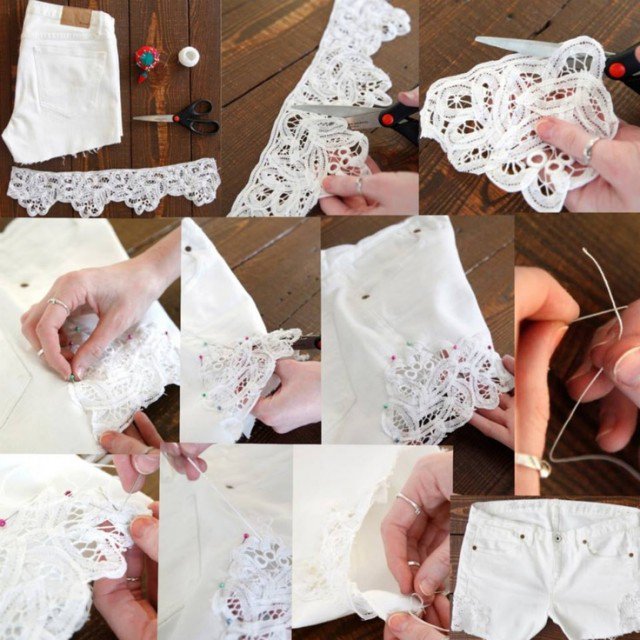 Image via diyrefashion.com
American Flag Shorts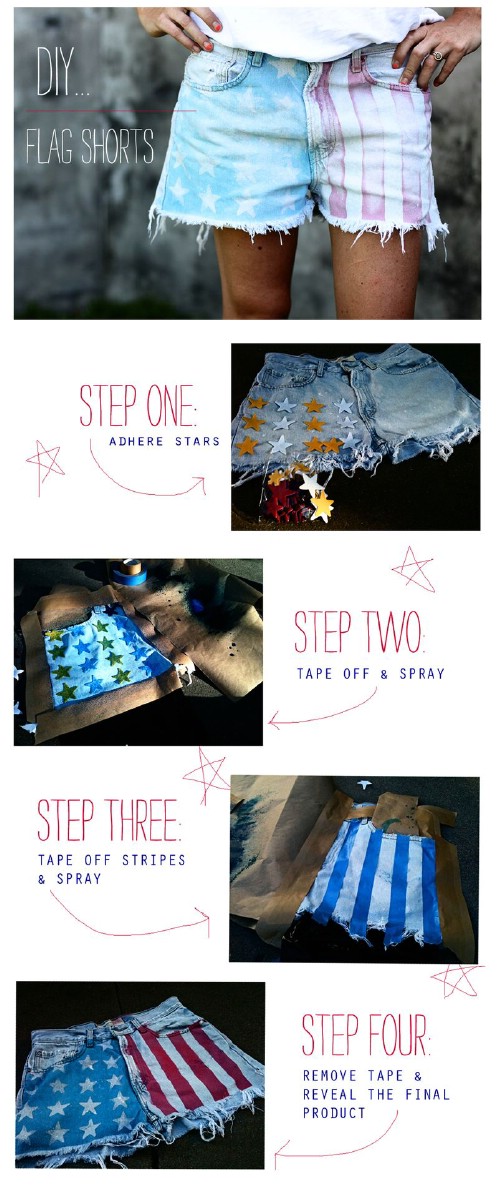 Credit – Ascotfriday
Victorian Print Shorts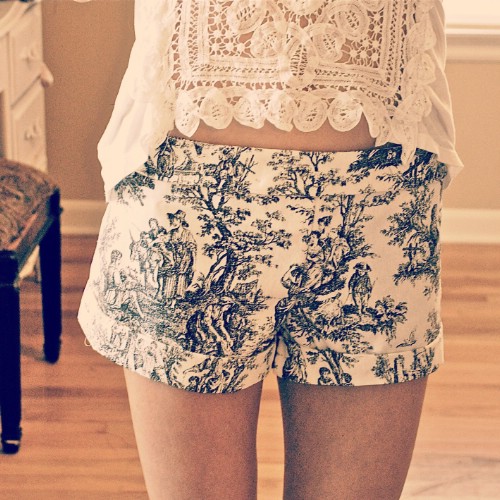 Trashtocouture
Lace Pocket Cut-Offs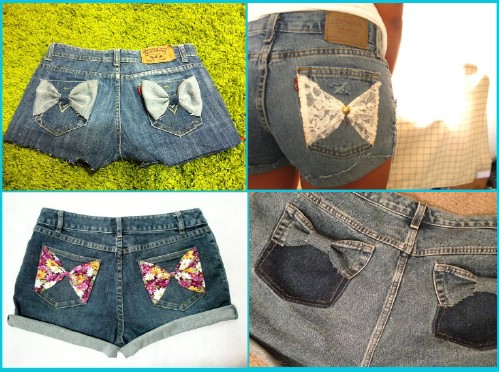 via Socreativethings
DIY Studed Denim Shorts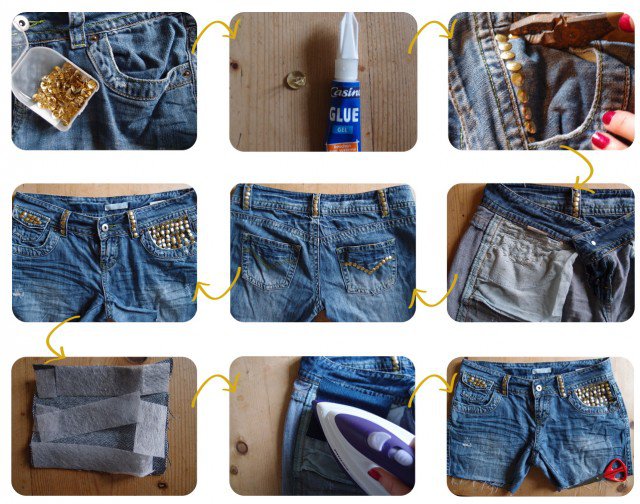 Image via clonesnclowns.com
DIY Lace Trim Shorts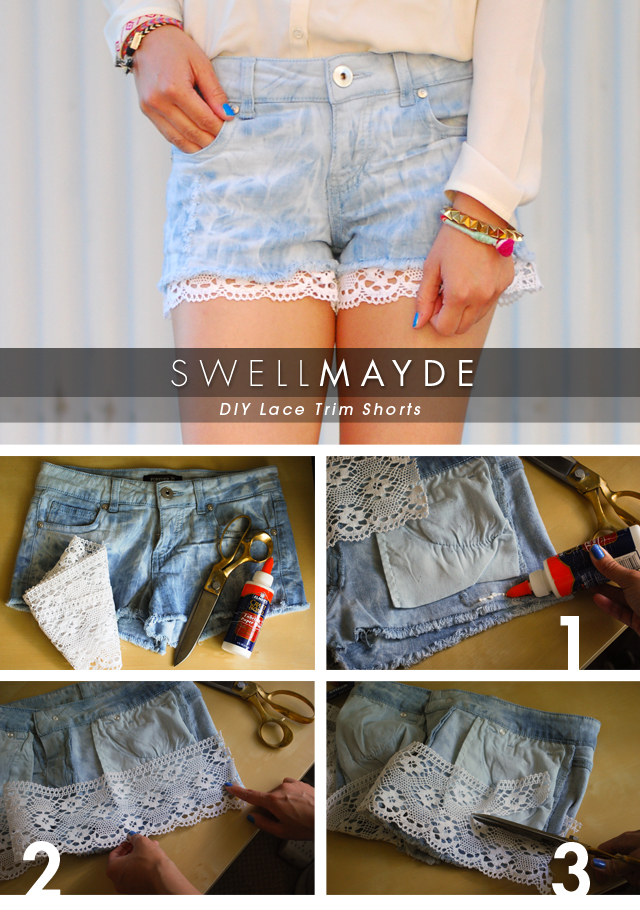 Image via bowofmoon.com
DIY American Flag Shorts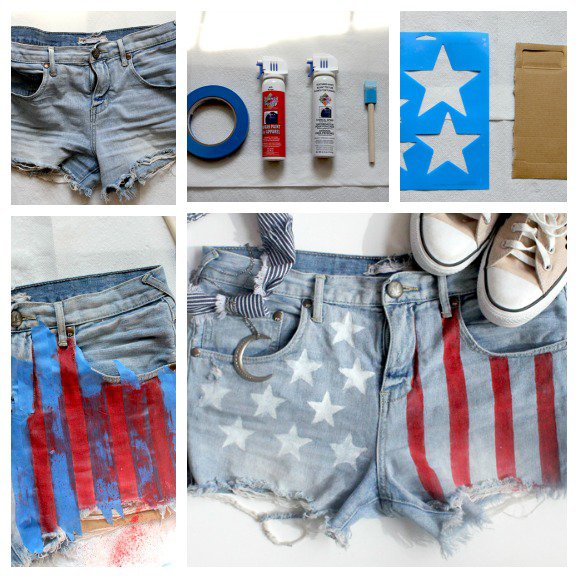 Image via totallyloveit.com
DIY Lace Shorts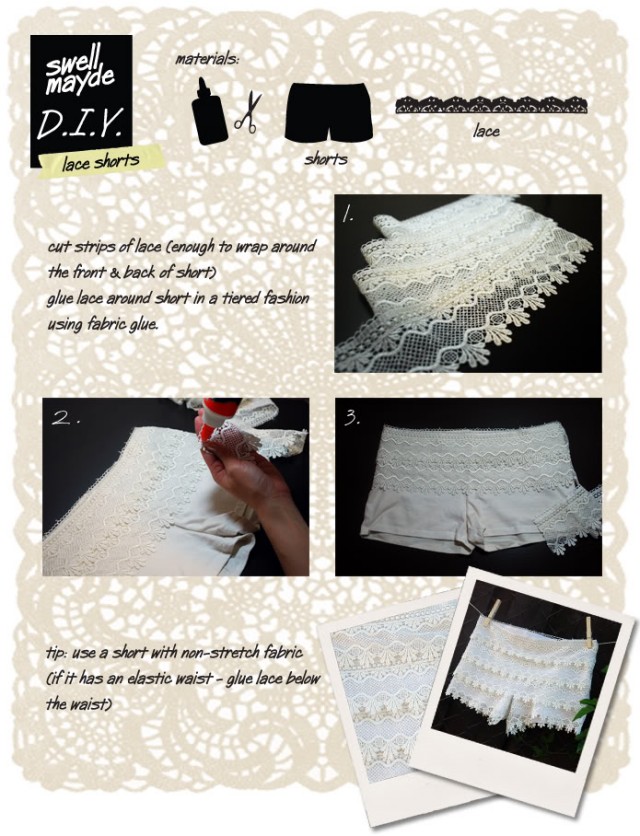 Image via bowofmoon.com
DIY Ombre Shorts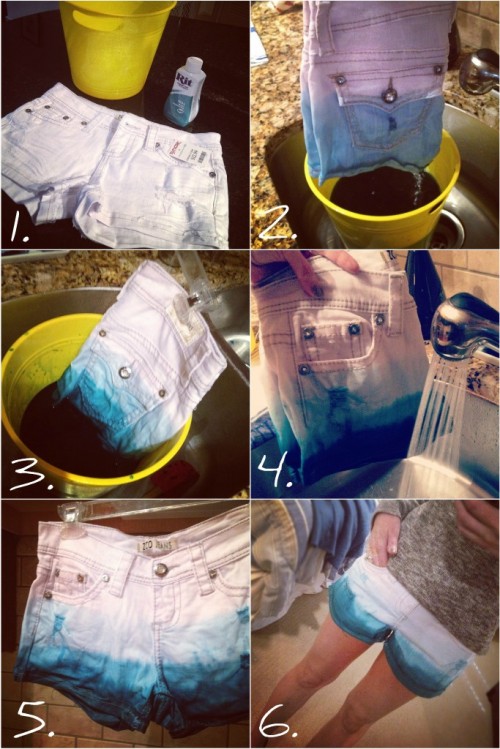 Image via sugarlaws.com
Fabric Paneled Shorts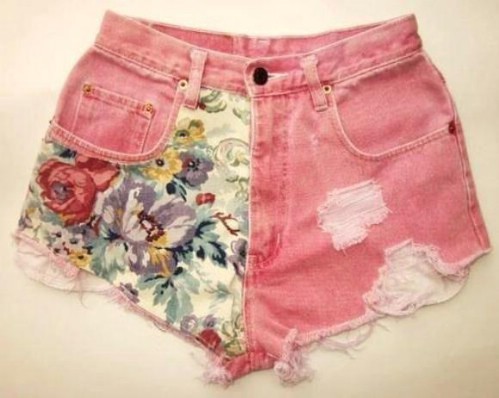 Credit – Freepeople
New Jeans Into Worn Cut-Offs


via– Cellajane
DIY Galaxy Shorts

Image via truebluemeandyou.tumblr.com
DIY Tribal Shorts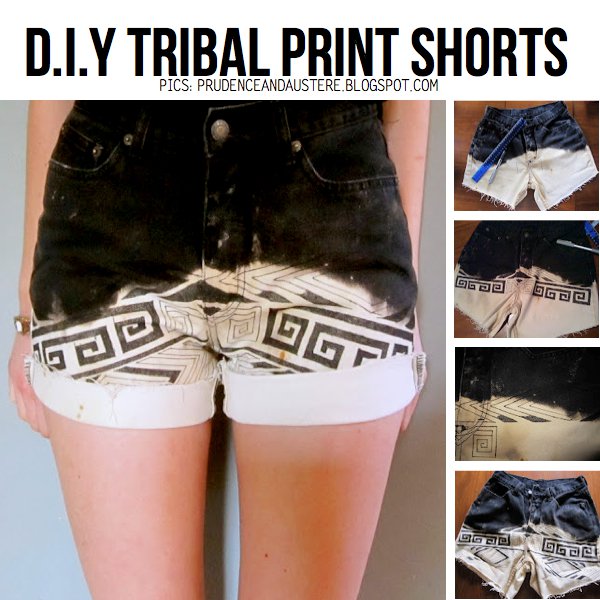 Image via prudenceandaustere.blogspot.se
DIY Tie Dye Shorts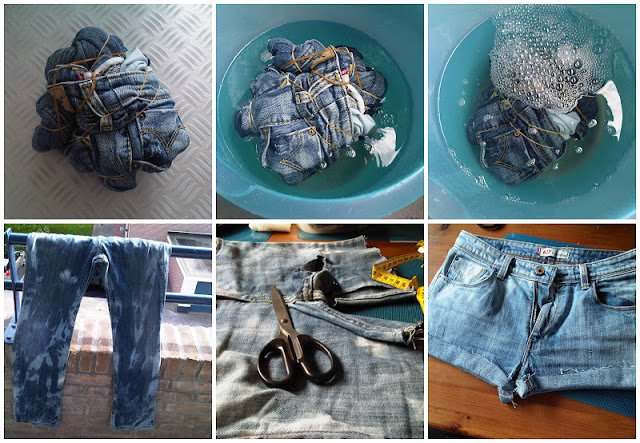 Image via amysfashionscrapbook.blogspot.com