Before you skip this gallery of tutorials thinking that jewelry crafts are just too complicated or difficult, have a look at some of these really easy crafts that show you exactly how you can get amazing results from simple techniques.
If you think that jewelry making supplies are expensive or hard to find, then think again – some of the materials used could probably be found around your home right now; do you have some newspaper, old costume jewelry, ribbon, thread or fabric scraps? Then you are already part of the way there! Making your own items of jewelry is easy with just a few simple bits and pieces and a little time. We can provide the inspiration for your designs right now – just check out some of the amazing creations in these tutorials by browsing the gallery. By taking some boring old costume jewelry that you don't wear any more, or items that you can pick up for pennies in sales or second hand, you can create beautiful multi-layered designs and completely new designs that are an ideal way to update your look and accessorize an outfit with very little cost. The best thing is when you can make some jewelry that is tailor made for your outfit – nothing you can buy will match better!
Making your own jewelry is a lot of fun – we should warn you that it can be addictive however, so whichever tutorial you decide to follow this time, you can be pretty sure that you will come back for more. With ideas like this it is easy to build up a stylish collection of beautiful statement jewelry pieces that are completely unique. One of the first things people notice about an outfit is the accessories you wear with it, especially the jewelry.
These one-of-a-kind examples are sure to inspire lots of admiration and enquiries from everyone who sees them. You might just come away with a few commissions for jealous friends and family!
DIY jewelry ideas: The Fork Ring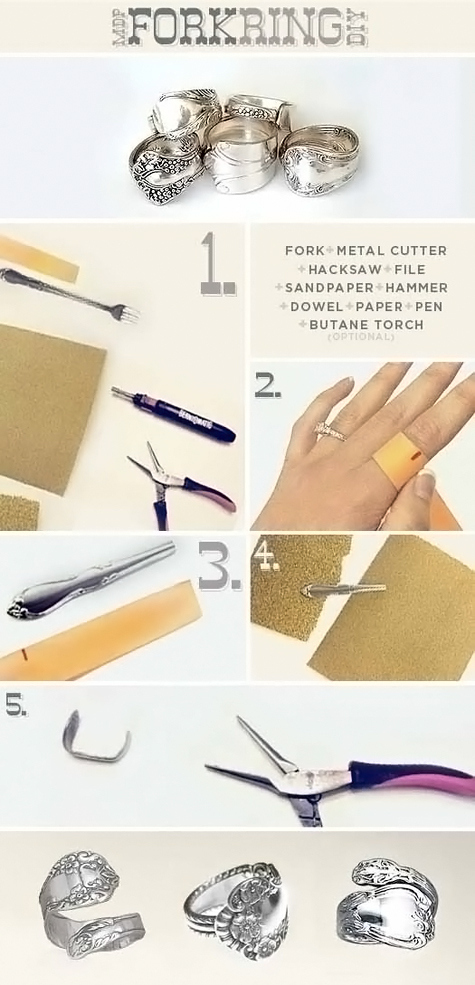 DIY jewelry making Painted Bobby Pin Earrings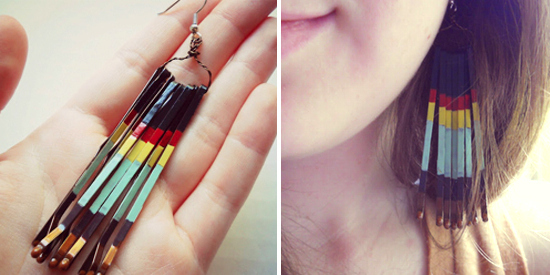 Easy to make jewelry: The Tiny Tassel Bracelet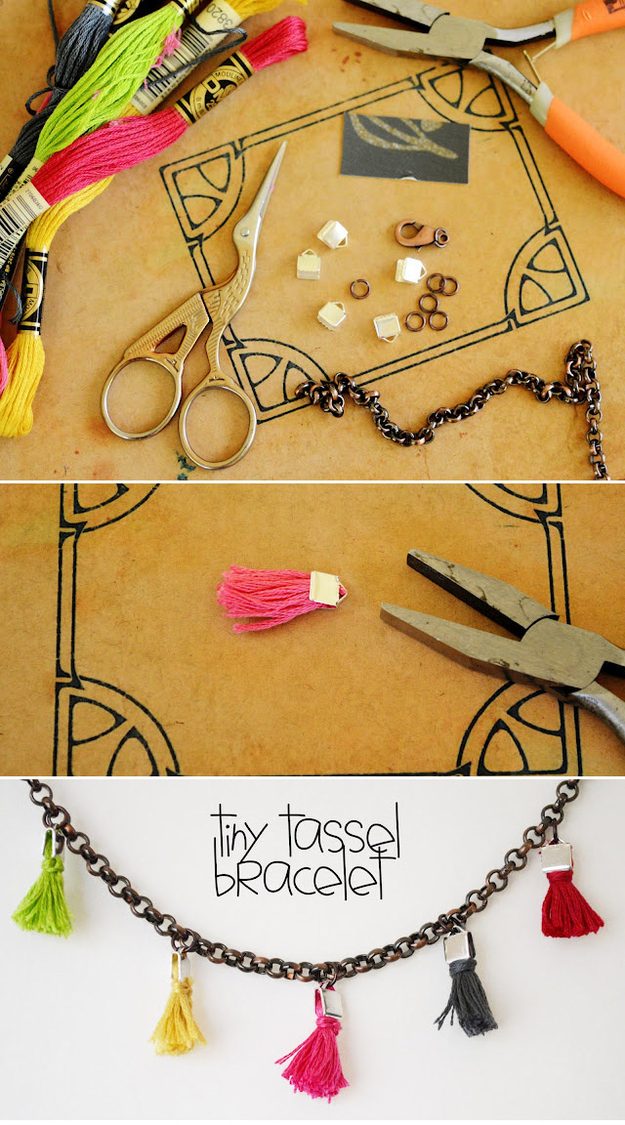 Easy jewelry crafts: The Leather Collar Necklace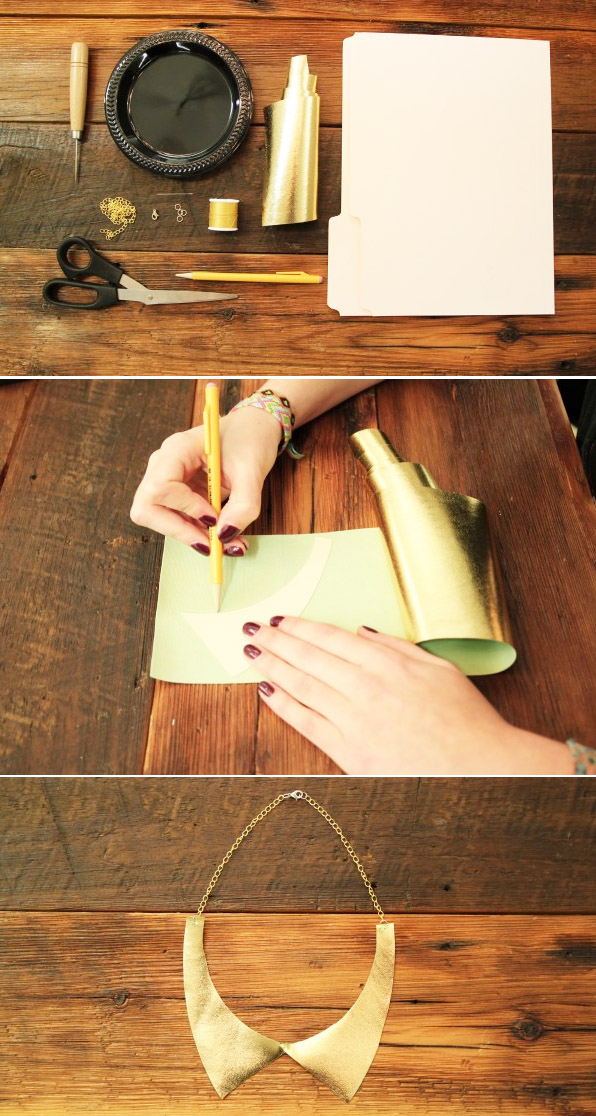 Homemade jewelry ideas: The Chevron Bracelet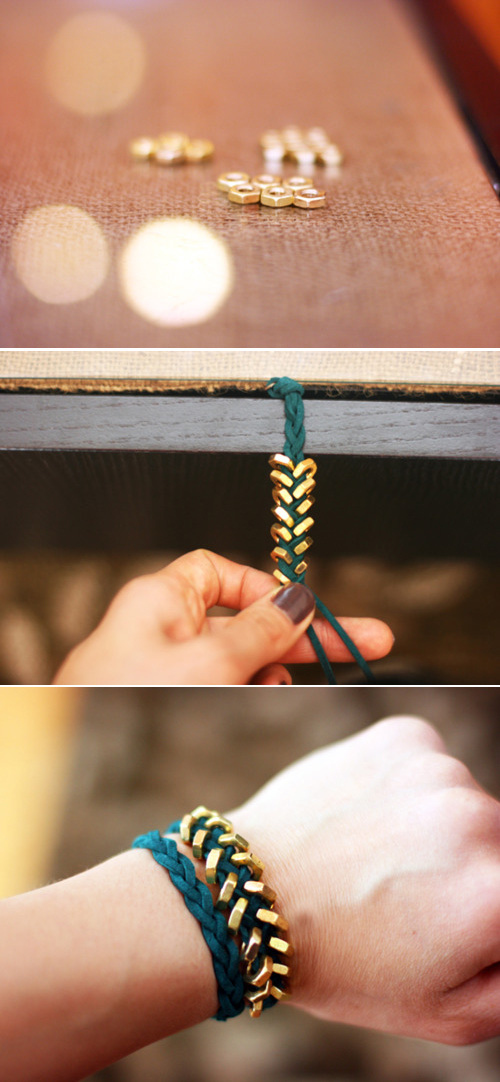 Jewelry DIY projects: The Braided Bead Necklace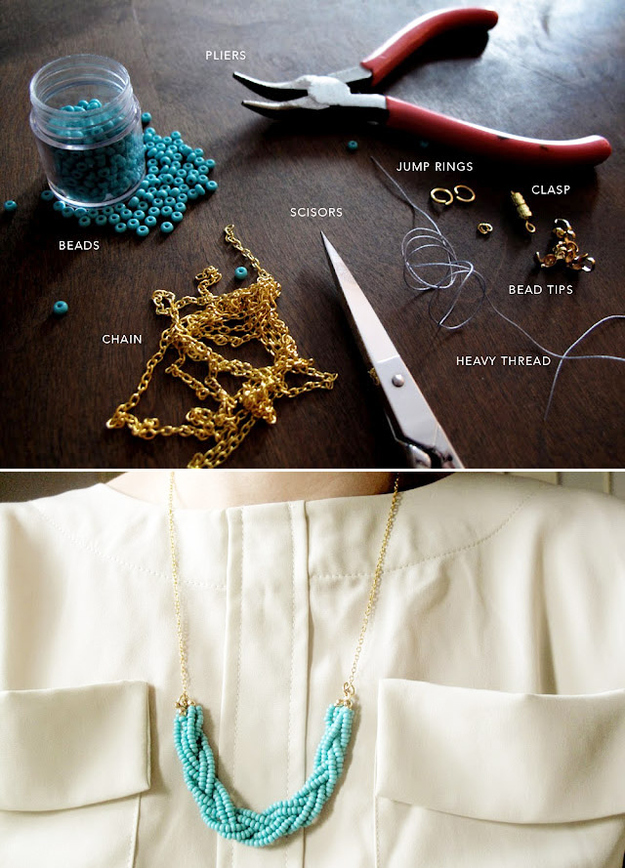 DIY Necklace: Use Grograin Ribbon For Necklace Backs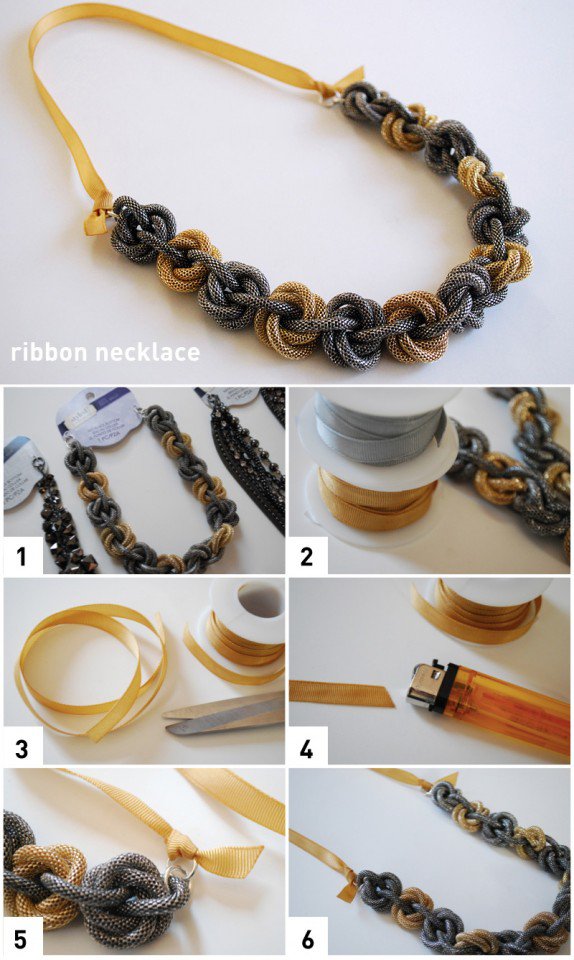 DIY: Embellish Skinny Belts Using Styled Pendants
DIY Necklace image tutorial
DIY Earrings picture tutorial
DIY Brooch Necklace
DIY Pearl Earrings
DIY Braided Gold Pearl Necklace
DIY Ribbon Necklace
DIY Clay Beads Necklace
Easy DIY jewelry: DIY Rubber Necklace
DIY Recycled Tie Necklace
DIY Newspaper Necklace
DIY Beaded Necklace