Pearls are simply a classic in the world of fashion design. This gallery gives you our top ten cute DIY crafts with pearls. Whether you want an effortlessly chic and sophisticated look or want to mix it up a little and get funky with pearl accessories, these ideas are sure to get your creative juices flowing. Whatever you need to create, pearls are a super-easy way to add a glamorous touch to any project. Forget notions of pearly being for evening wear or old ladies, nowadays the catwalk and the fashion world are flooded with pearls – pale and interesting or bright and funky.
You can find strings of faux pearls in craft supply shops, pick them up in thrift stores and second-hand places… or buy them as cheap costume jewelry and use them however you want. Pearls are everywhere, and not just in classic jewelry pieces either. There is something for everyone in the ideas gallery; clothing, shoes, sunglasses, jewelry, even a pearl phone cover…
All of these ideas are easy to do, and they can all be created using things you can either find at home or purchase cheaply and easily. With just a short amount of time you can create a brand new look that is inspired by the biggest fashion houses at a fraction of the cost. The most important thing of course, is that these are all so much fun to make. You might find that you take the project further and create more matching pieces to get a big statement look that will be the envy of everyone you know. If you have a few extra pearls, why not create some of these to give as gifts? One of the great things about pearls is that they are perfect for all ages. Again, they are simply a classic.
Ribbon & Pearl Woven Bracelet Tutorial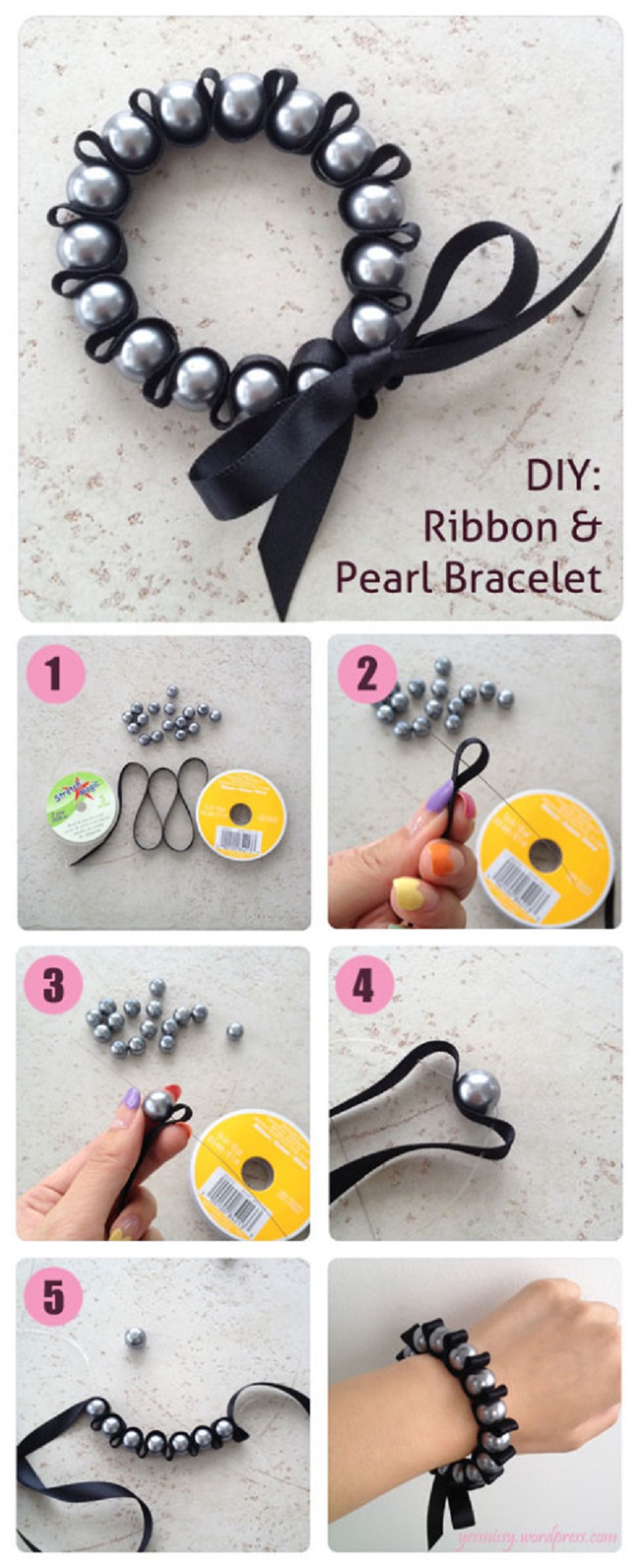 DIY: Pearl iPhone Case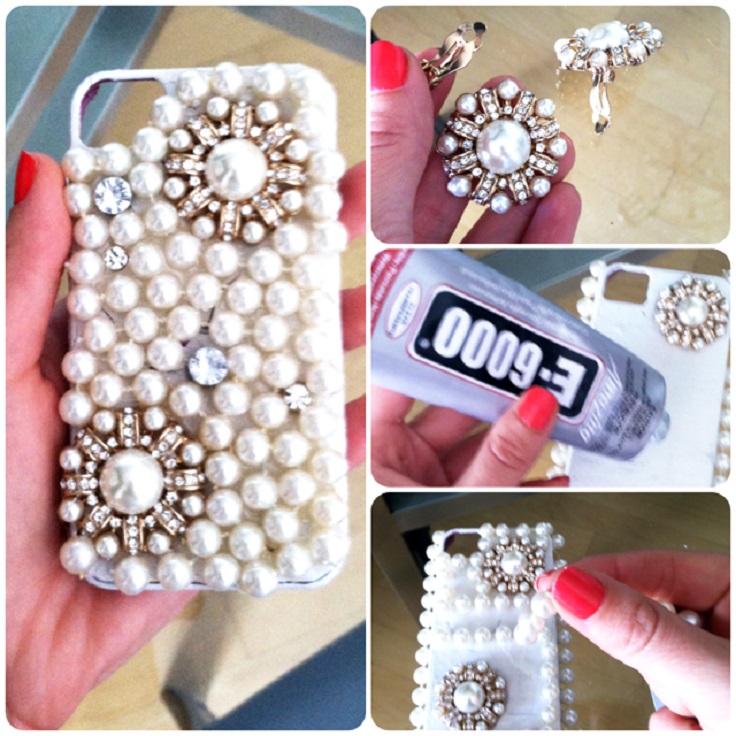 DIY Tutorial via www.sydnestyle.com
Pearl Encrusted Deep V T-Shirt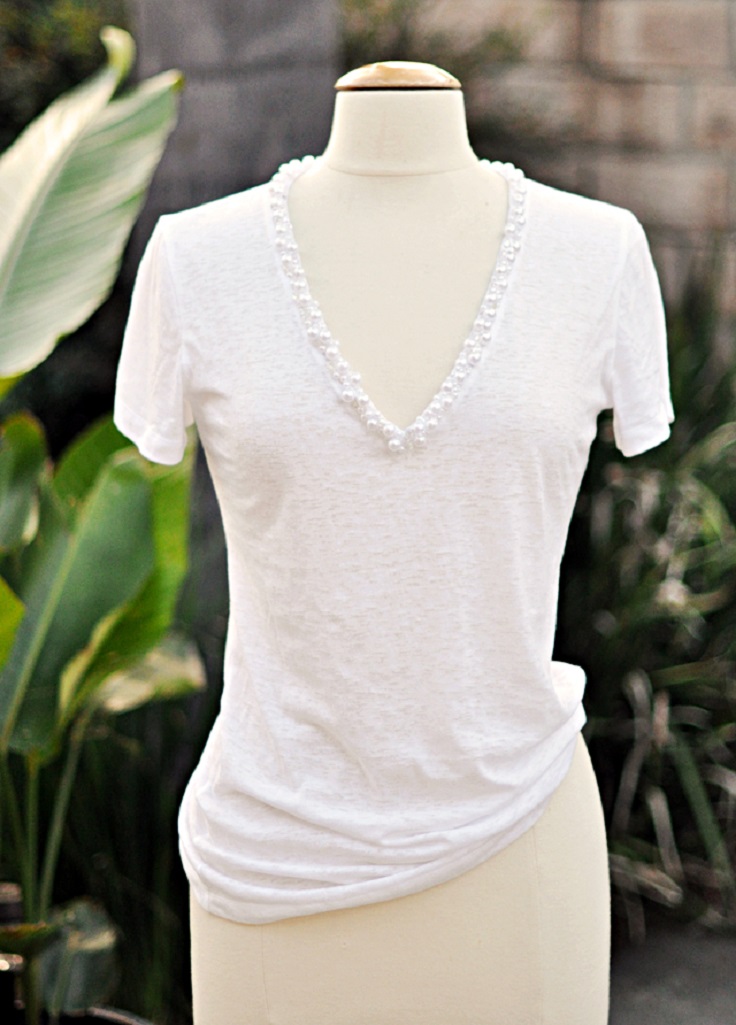 DIY Tutorial via www.lovemaegan.com
Pearl Hair Comb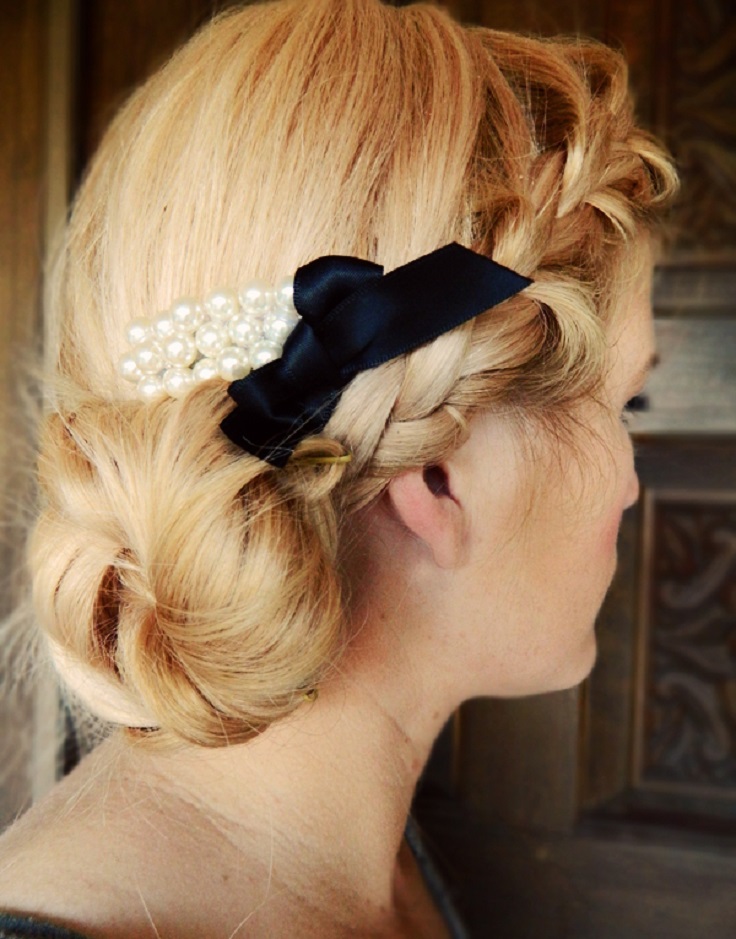 DIY Tutorial via homeheartcraft.com
DIY Pearl Shirt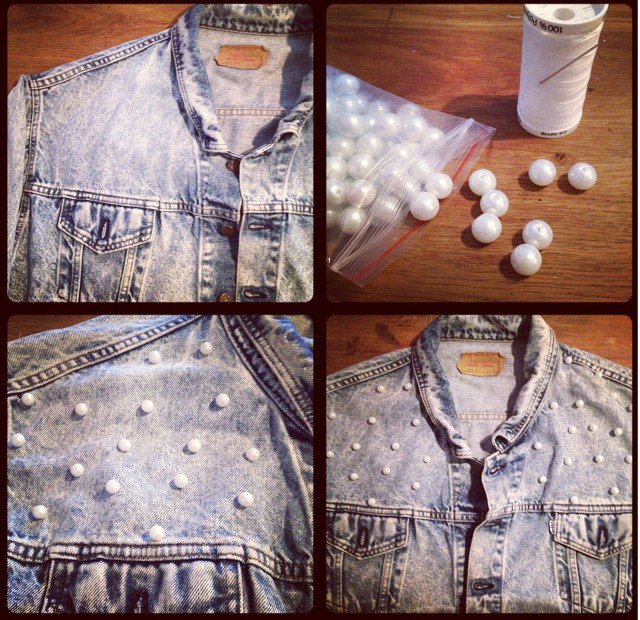 DIY Pearl Sunglasses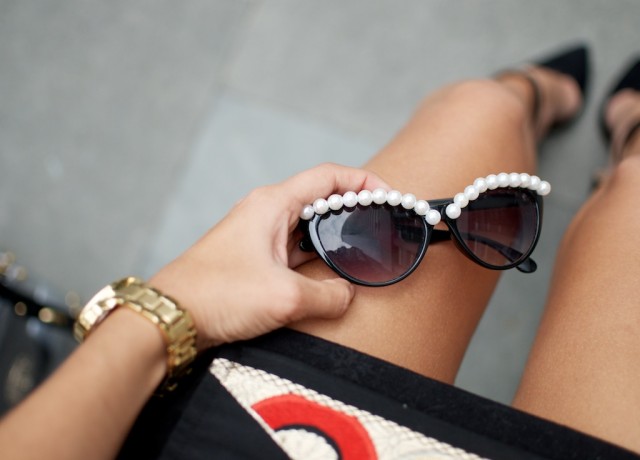 DIY Pearl Sunglasses Strap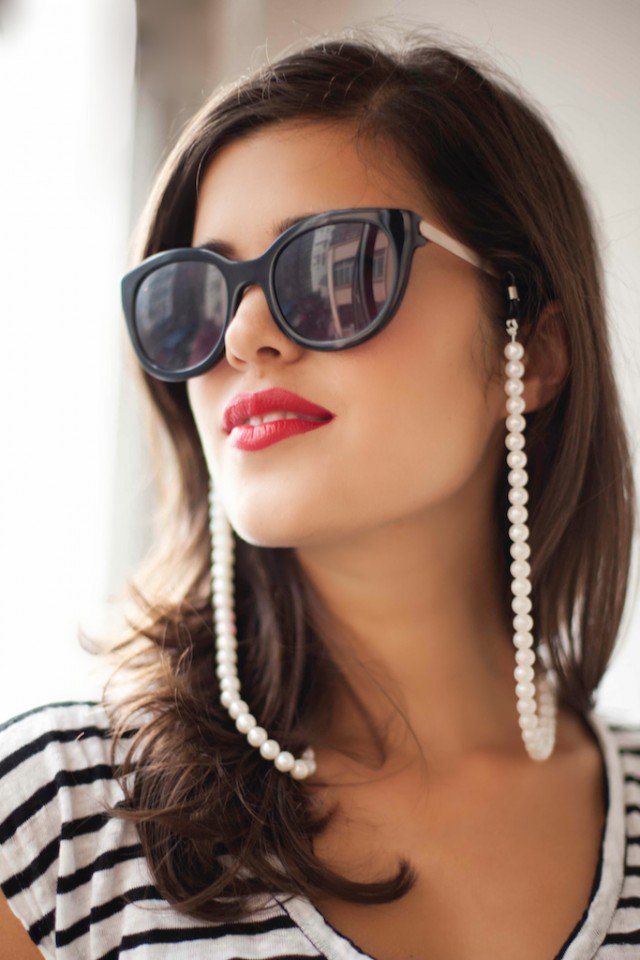 DIY Pearl Collar Necklace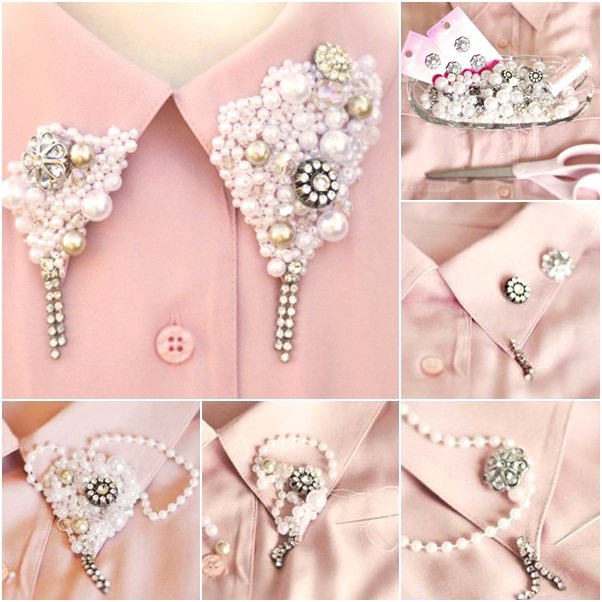 DIY Pearl Bracelet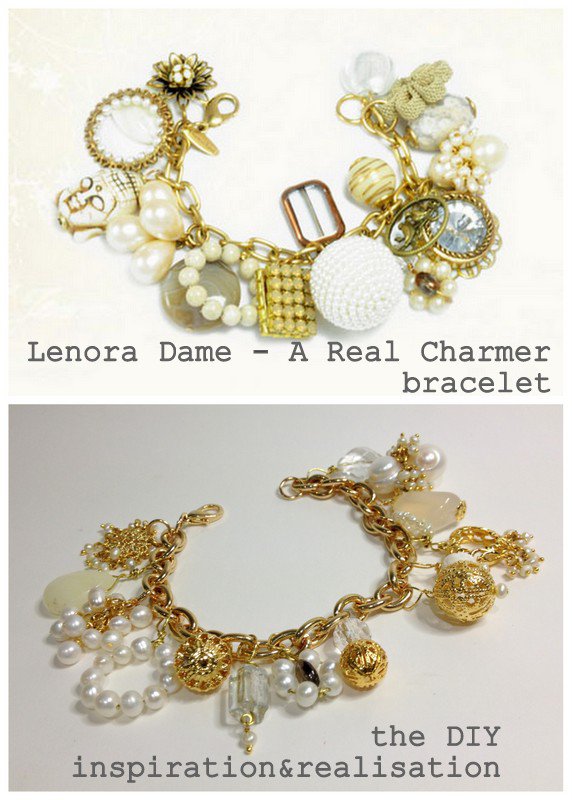 DIY Pearl Collar Necklace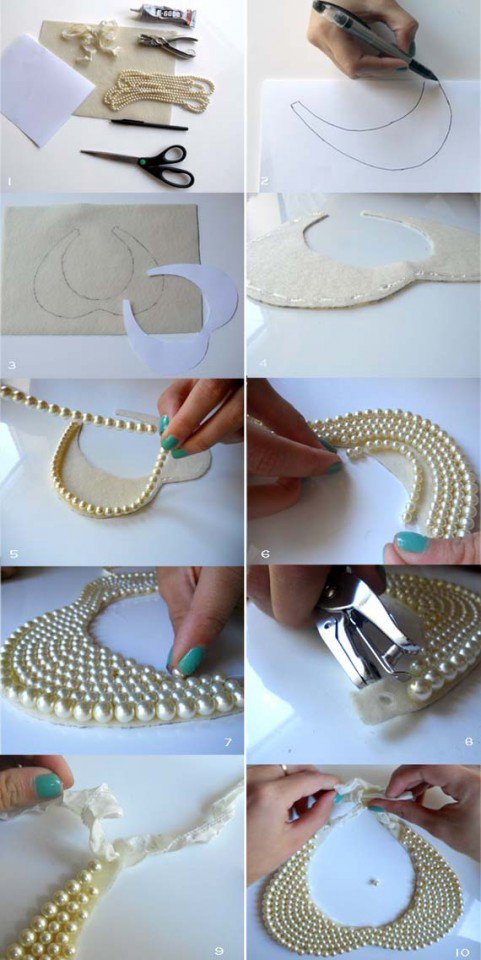 DIY Pearl Phone Case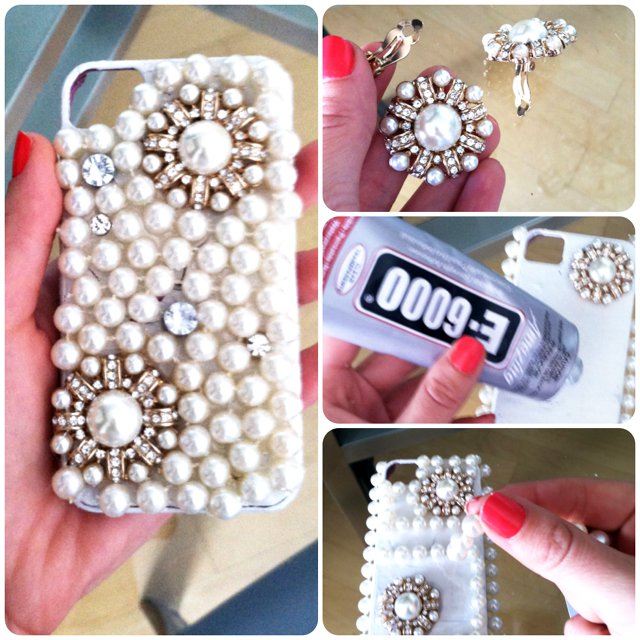 DIY Chunky Necklace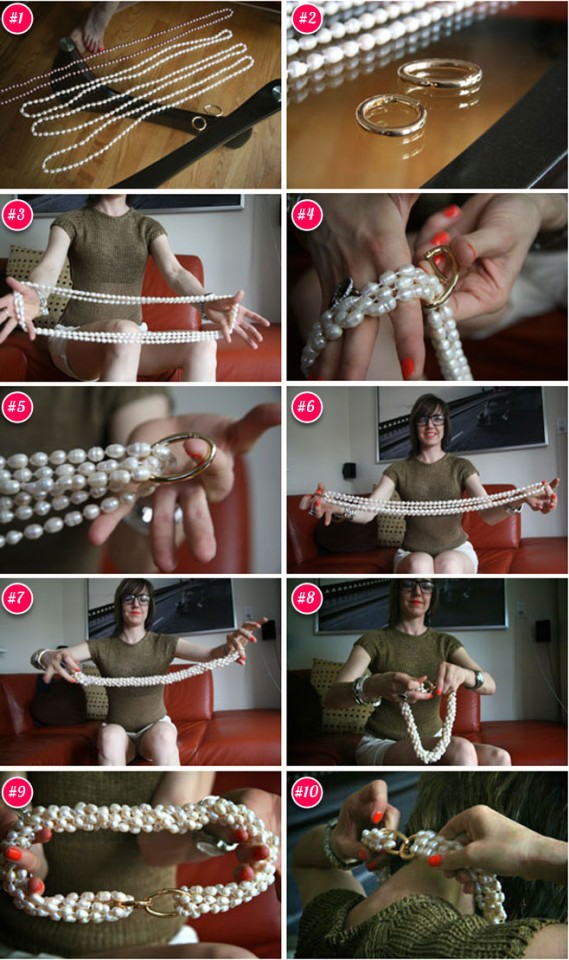 DIY Pearl Sneakers