From fine, delicate chains to chunky statement pieces, the chain necklace is a classic! We all have chain necklaces, and basic chains are widely available, either as costume jewelry or from craft stores. Whether you wear your chains as jewelry or as designer-inspired straps for handbags (or even clothing), here are some of the best DIY chain necklace projects. These are simple techniques that give fabulous results, whatever your style. Each of these projects can be personalized so that you can put your own twist on them and create something truly unique.
This is the perfect chance to raid your jewelry box for any broken chains, or big costume jewelry chains that can sometimes look tacky or garish on their own. Breathe new life into tired chains by adding some really simple materials such as thread, string, cord and beads, and a little imagination. The best think about these ideas is that they are perfect for making a big fashion statement, no matter what you are wearing; team a big-impact chain with a simple little black dress to immediately create that wow-factor. If you love working on these projects, get busy creating chains that can be layered together at different lengths for a unique look at is flattering and fun. Remember, use these ideas to get creative, whether you follow the instructions or use the pictures to spark off some ideas for your own unique designs.
Don't worry if you aren't familiar with some of these techniques – if you are tempted to skip over projects with 'crochet' in the title, then think again; using crochet techniques is really an incredibly easy way to create some beautiful effects, and it typically works up quickly. With as little as half an hour you can create a stunning original piece of jewelry that updates a dated chain and dresses up an outfit in an instant.
Check out these DIY Necklace Tutorials bellow and have a try!
DIY: Pom Pom Necklace for Women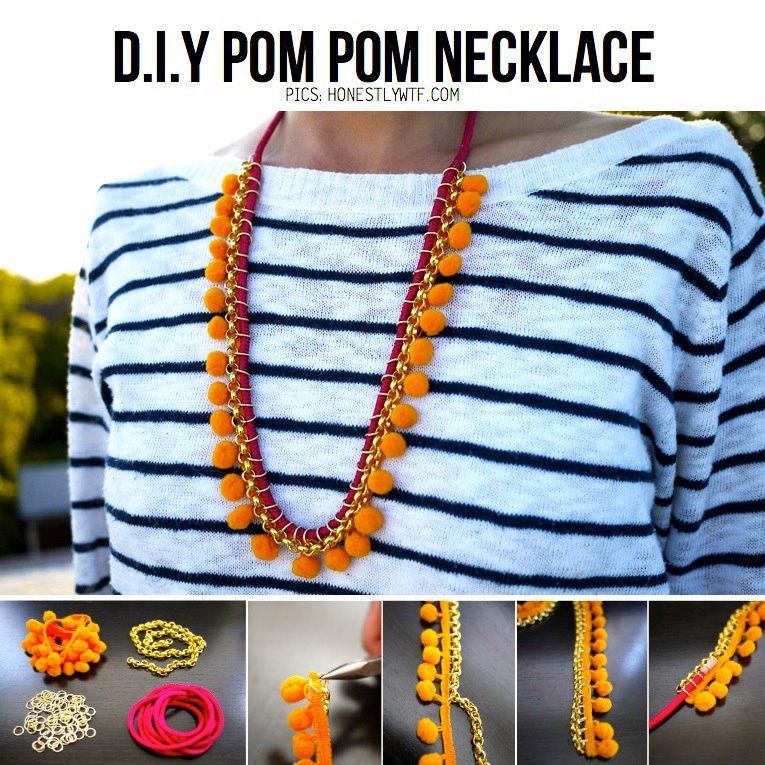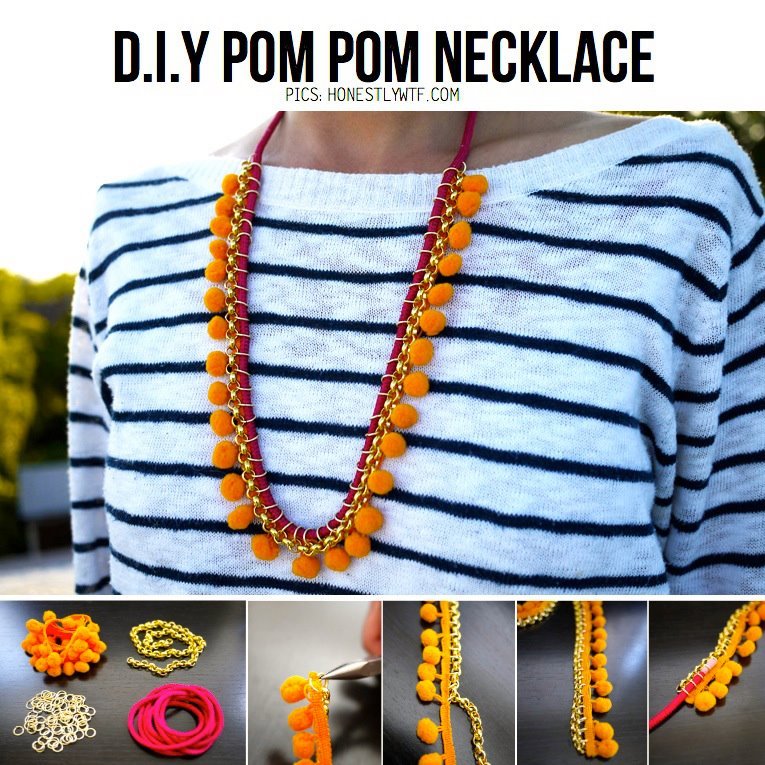 DIY Rope-Chain Necklace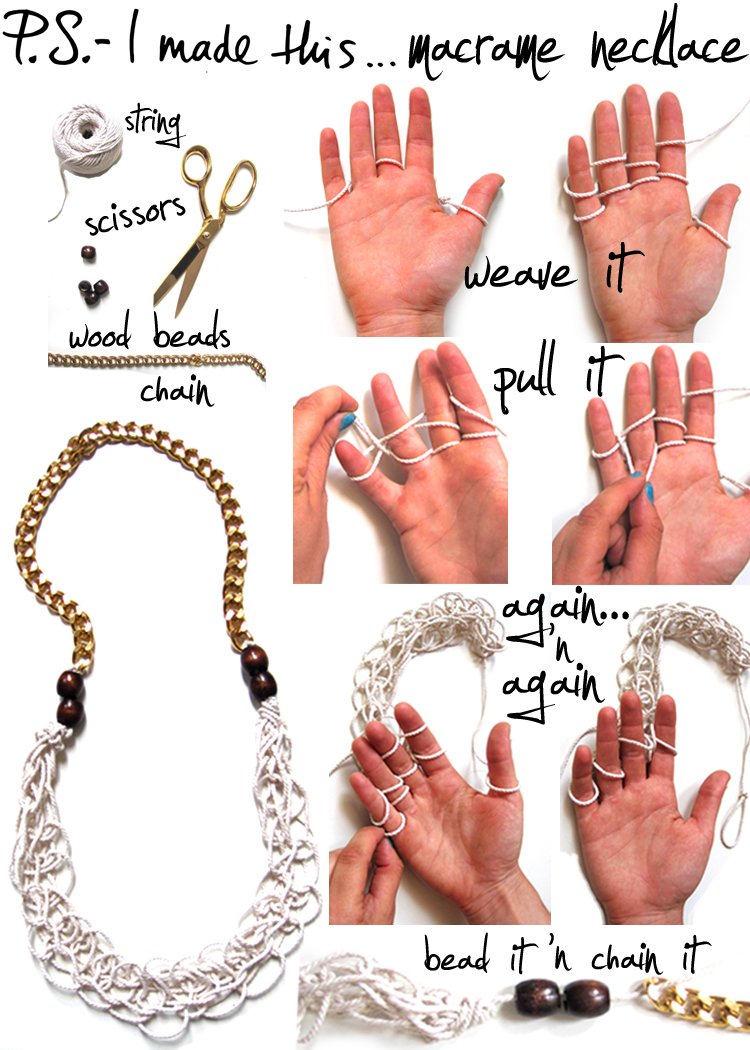 DIY Nautical Rope & Chain Knot Necklace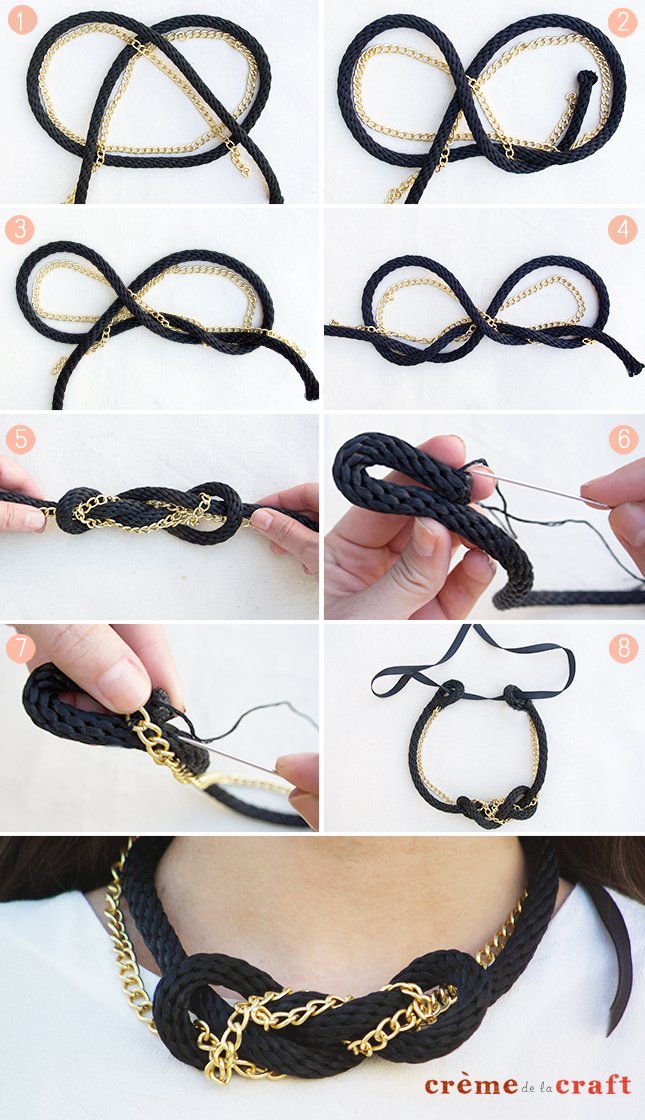 DIY Multi-Strand Necklace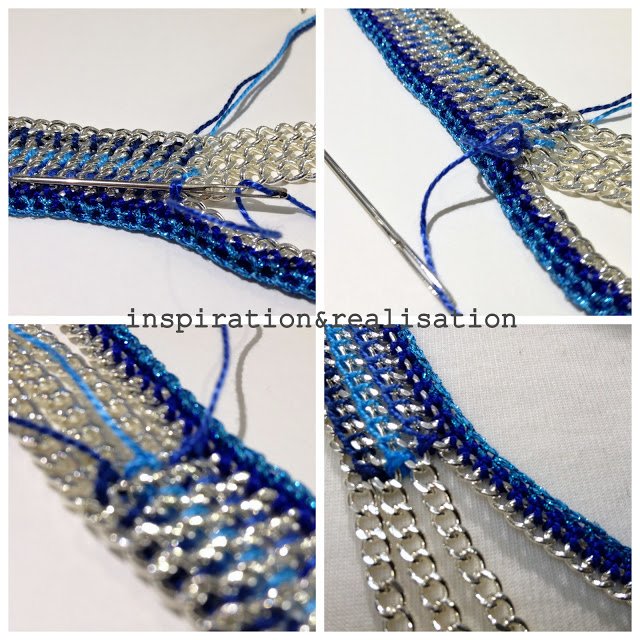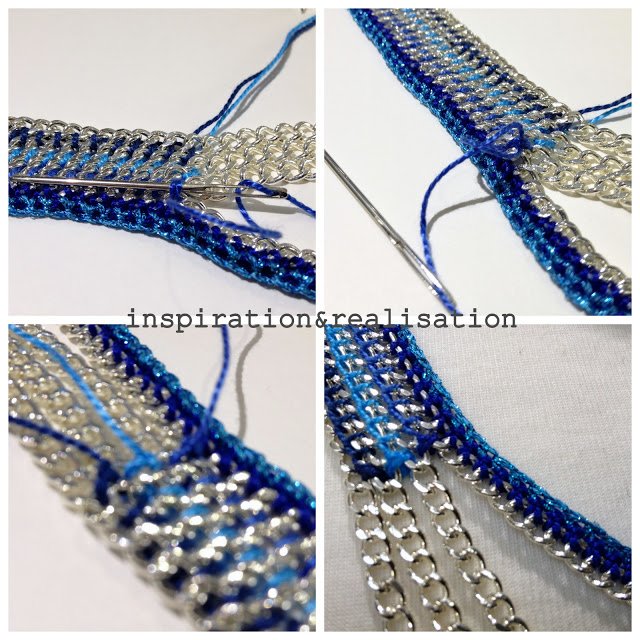 Necklace Tutorial: DIY Jumble Chain Choker Necklace


How to DIY Double Chain Necklace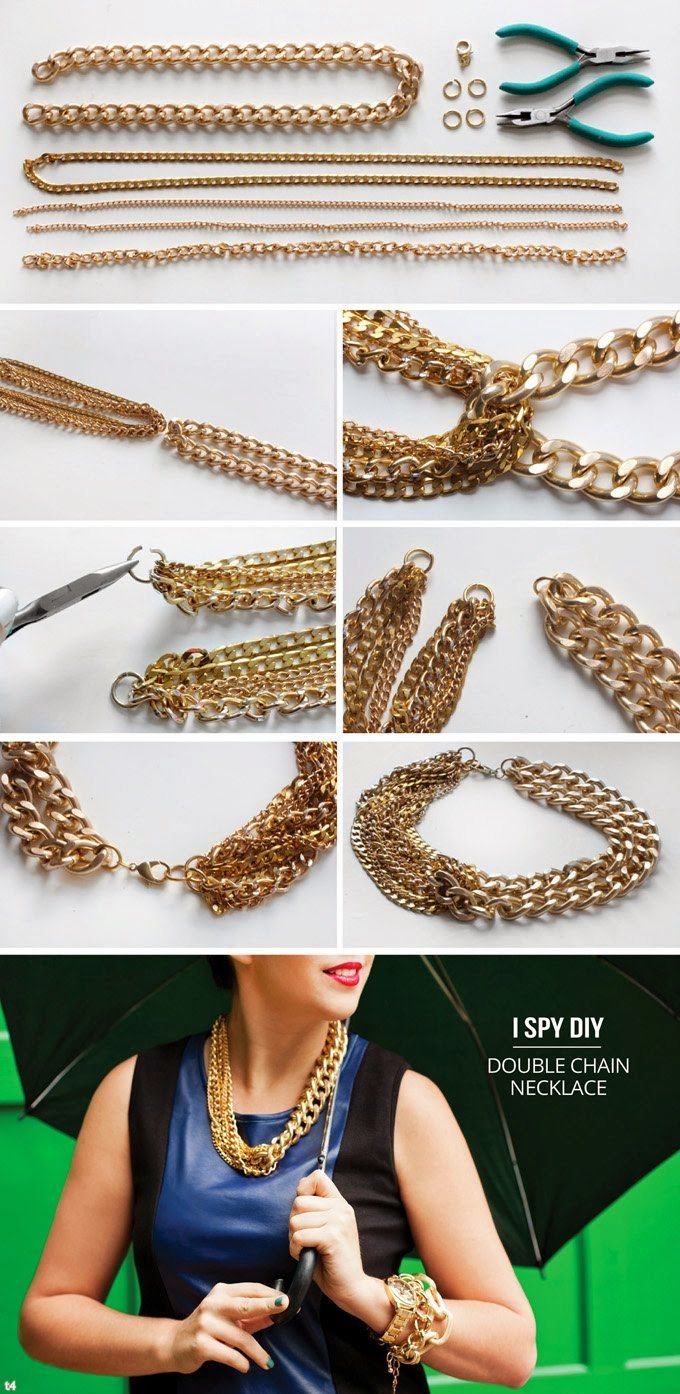 DIY Designer Inspired Ribbon And Chain Necklace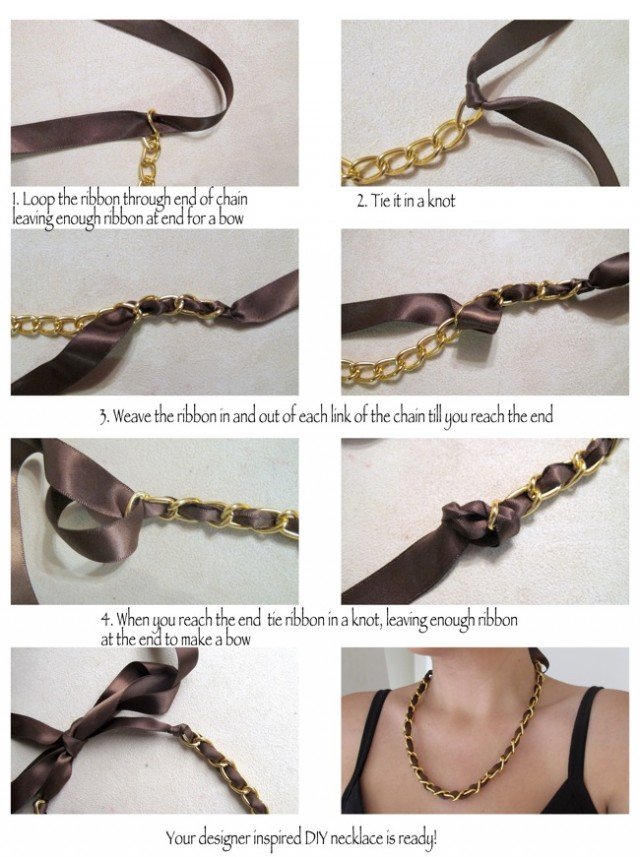 DIY Necklace: Crochet Statement Necklace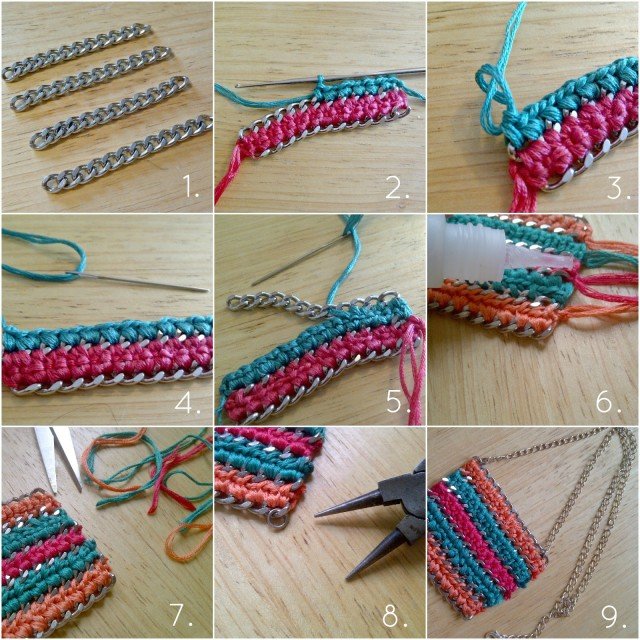 How to DIY Crochet Chain Necklace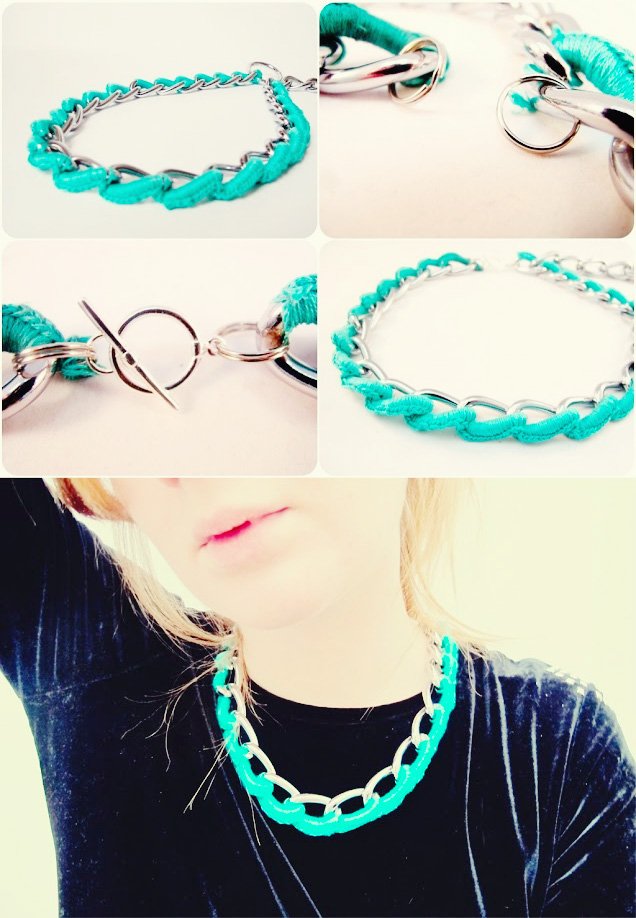 DIY Chunky Braid Necklace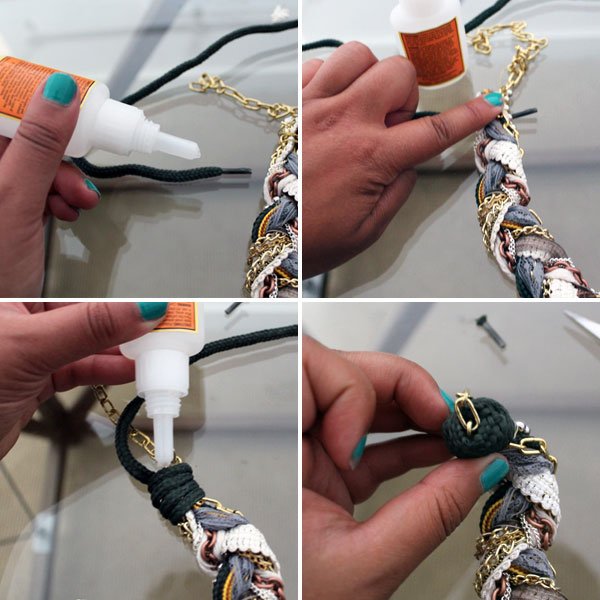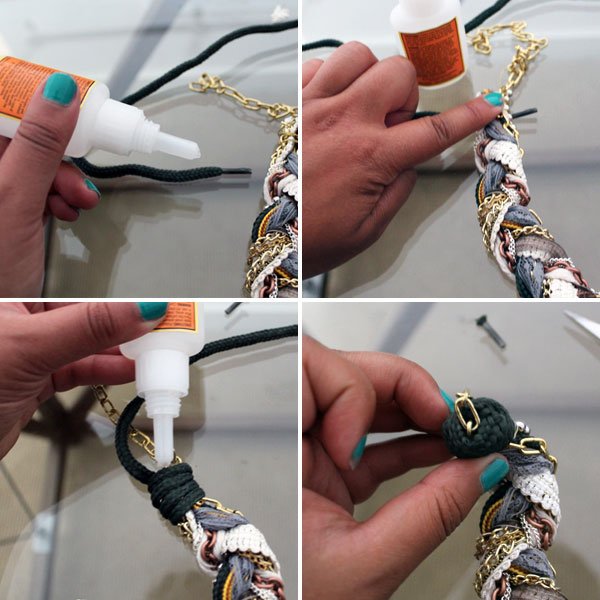 DIY Chain Necklace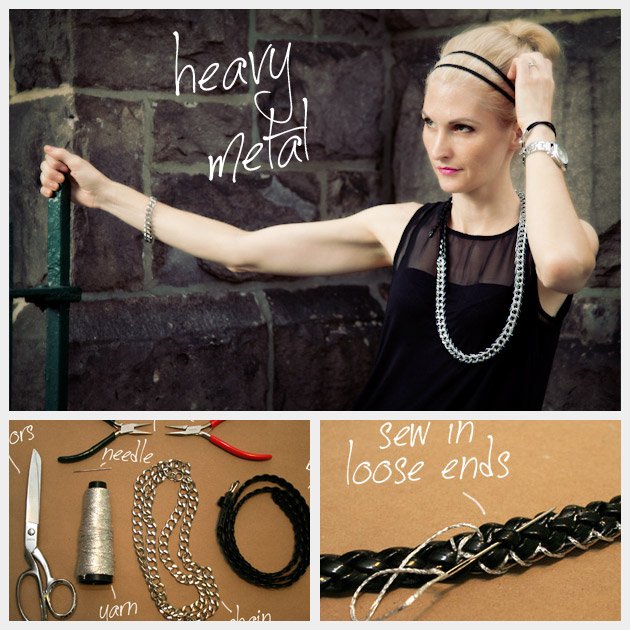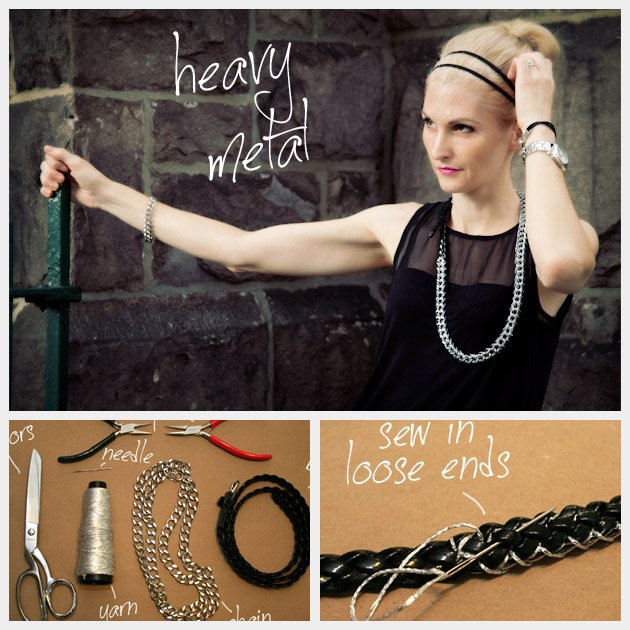 DIY Braided Chain Necklace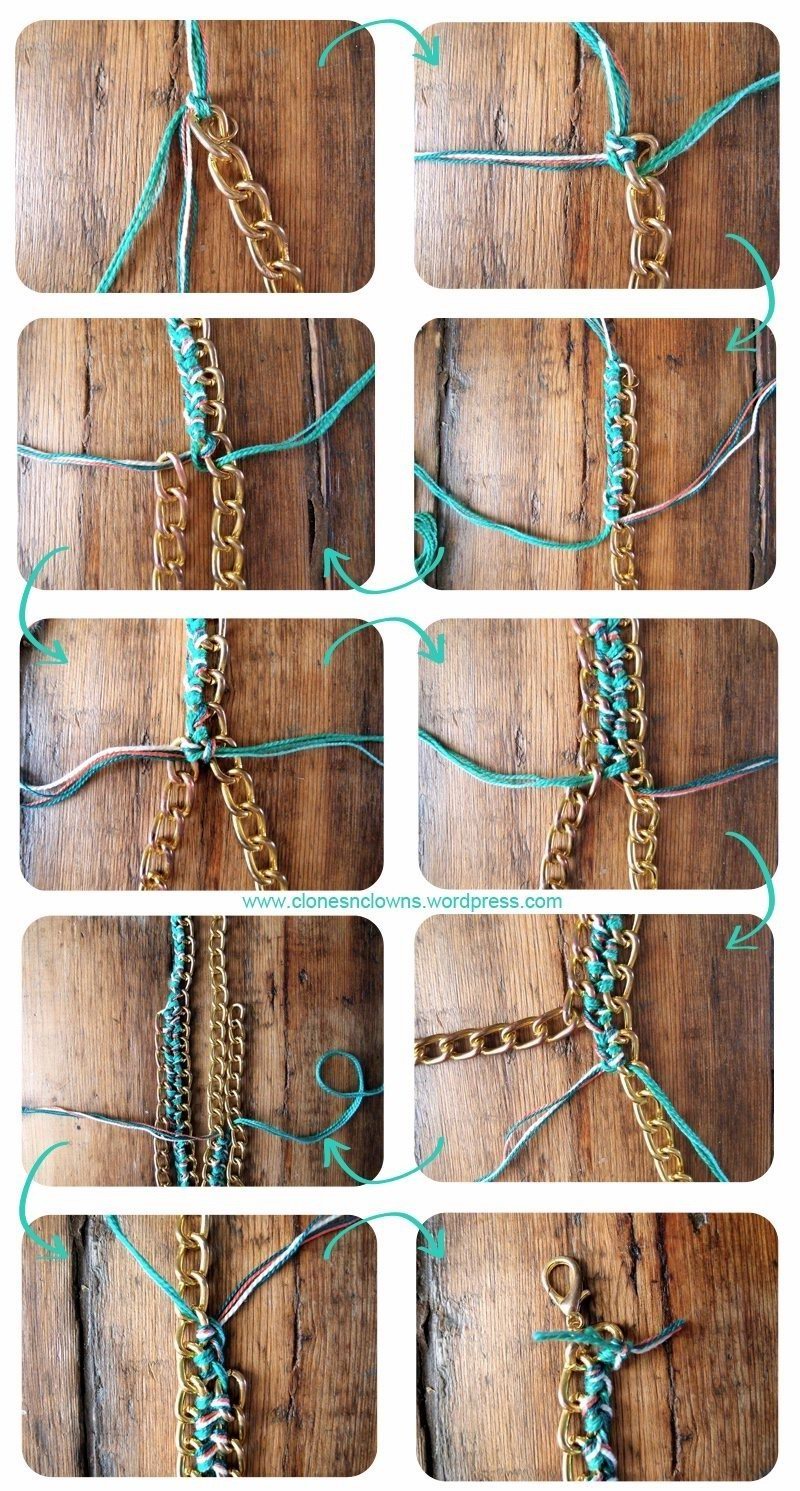 DIY Chain Ribbon Necklace

DIY Chic Necklace

Fashionable DIY Ideas:Chain Statement Necklaces