1. Claire Danes Straight Hairstyles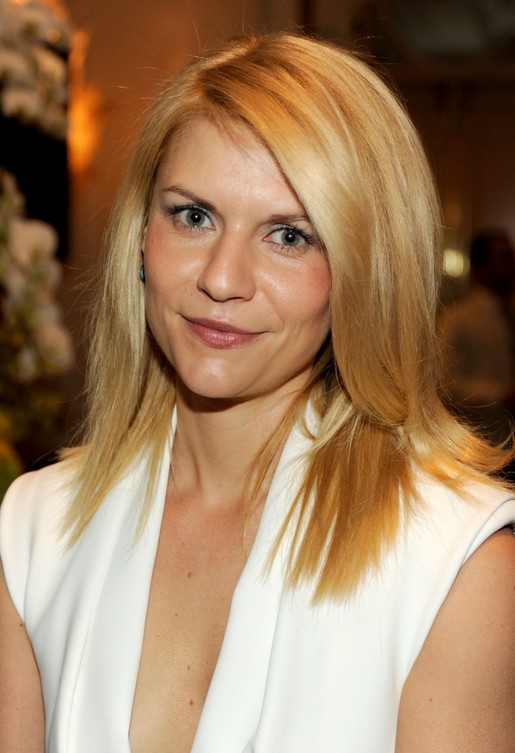 Claire Danes really suits a side parting, it frames the side of her face and adds shape to her naturally straight hair. This style is a very feminine look that really shows off the rich blonde colour that incorporates a range of tones, ranging from light shades to a lovely warm golden blonde. The colour really compliments her slightly tanned complexion. The lengths of the hair are smooth and straight, right to the ends, giving the layers a contemporary edgy look, with just a hint of razor cut tips. This is a flattering, feminine style that would work for most face shapes.
2. Claire Danes Short Haircut: Easy Straight Bob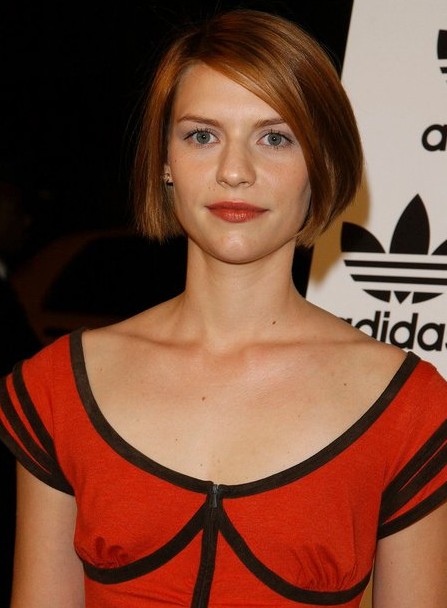 Claire Danes' really suits this auburn colour. Her skin tone, brows and the makeup she has chosen with the subtle red on the lips matching that gorgeous outfit… all of it tones perfectly with the subtle red tones throughout the short hairstyle. This short cut which ends just above the jawline really shows off her great bone structure and a beautiful neck and shoulder area. Styled simply, with a side parting and smooth, straight lengths, the style frames her face and really makes the most of her features. A very successful look for the actress and a great short style.
3. Claire Danes Short Bob Hairstyles: Short Hair Cuts for Women Over 40- 50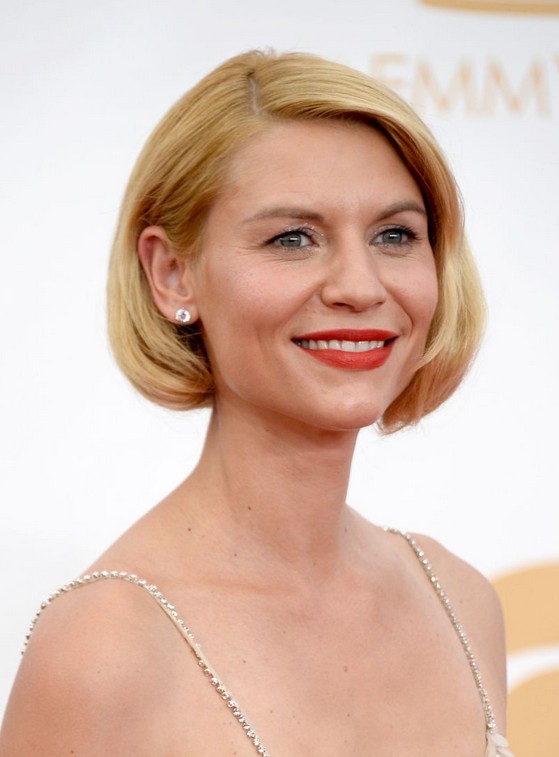 Few facial shapes could carry off such a short bob cut, but Claire Danes makes this drastic length look fabulous thanks to her fine bone structure and perfect jawline. The hair comes down to the jawline and is turned in slightly for shape. The overall look that Claire has created has an unmistakeable feel of glamour and just a touch of retro chic thanks to the side parting and side sweep that creates that gorgeous fifties shape, and those matt red lips really add to this effect. Claire's signature blonde really works here; it looks smooth, natural and suits her skin tone so well.
4. Claire Danes Medium Hairstyles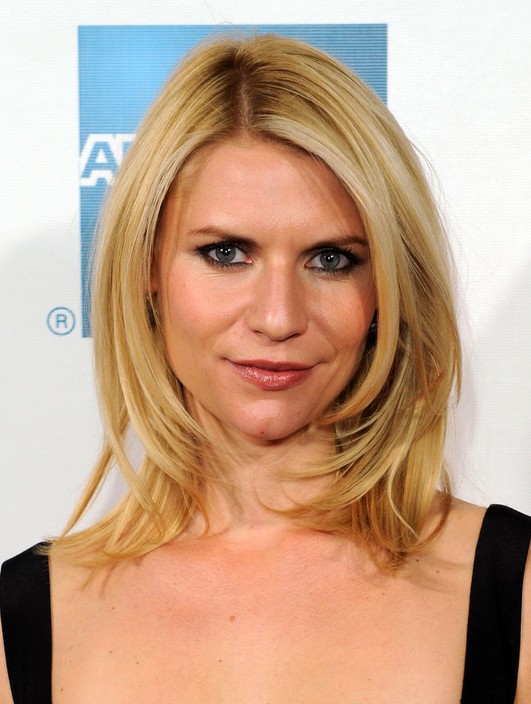 Claire Danes' face is perfectly framed by this hairstyle – it packs in lots of shape thanks to the range of layers cut into the hair, especially at the front. With various layers of differing lengths, it is easier to shape the hair; the front section has been curved around the jawline while the layers further back have been brought to the front to create a contrast. The range of blonde tones in the hair colour is perfect for Claire Danes' pale complexion and dark blue eyes.
5. Claire Danes Hairstyles: Medium Hair with Side Bangs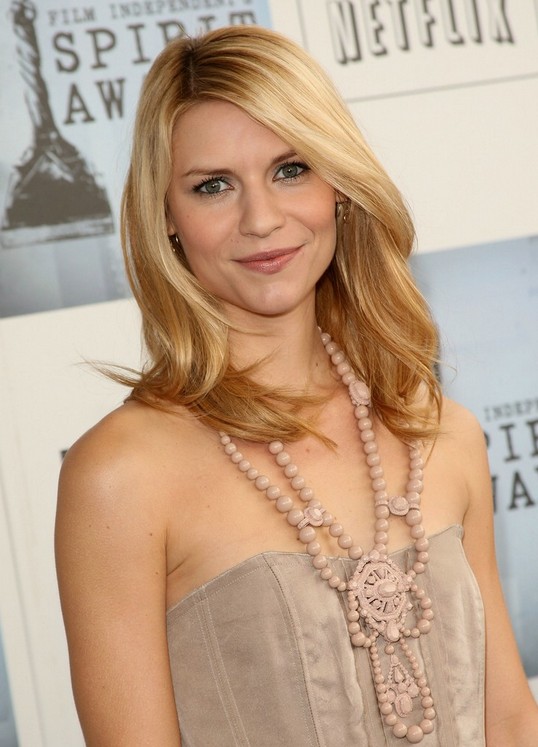 This hairstyle is an extremely pretty style for Claire Danes. The actress opts for a beautifully coloured style, with such a wide range of blonde and golden tones that the overall effect is simply dazzling. The shape of the cut is thanks to very well-judged layers which turn this shoulder length cut loads of contemporary style. A side parting allows the hair to flow across the forehead, framing the face. This is a natural looking style, and Claire finishes it off with minimal makeup and a flirty, girly outfit. A gorgeous look.