1. Lisa Kudrow Medium Hairstyles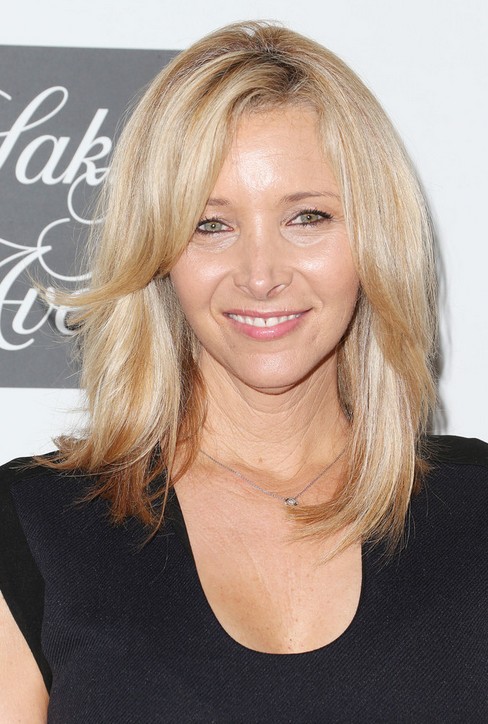 To create volume and shape, the hair has been styled in a rough side parting; no straight line, just lots of teased volume and a natural look that makes this very pretty hairstyle look effortless. While the hair is kept straight, there is shape – the top layers have been shaped in soft curved waves. Volume has been added at the roots and throughout the hair and this creates width which is great for flattering a longer or thinner face shape. The overall effect is soft and feminine without looking over-styled.
2. Lisa Kudrow Long Wavy Hairstyles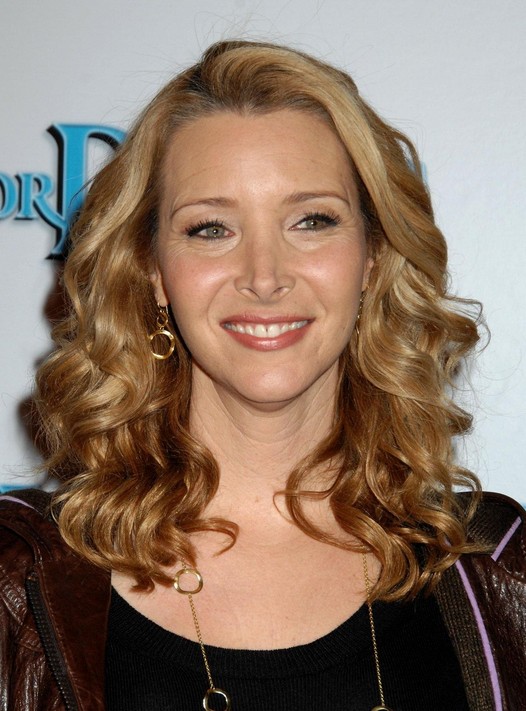 Lisa Kudrow's blonde hair is beautifully golden here; the colour is so rich and glossy with stunning shine. This is shown off to perfection by layers of beautifully defined curls and a flattering side sweep. The overall effect is to create lots of volume and width, helping to widen a long face and make the most of Lisa's fine features. The length, just below the shoulders, elongates the neck slightly which isn't the most flattering aspect of this style; a slightly longer or shorter style may have been more flattering to this area.
3. Lisa Kudrow Layered Hairstyles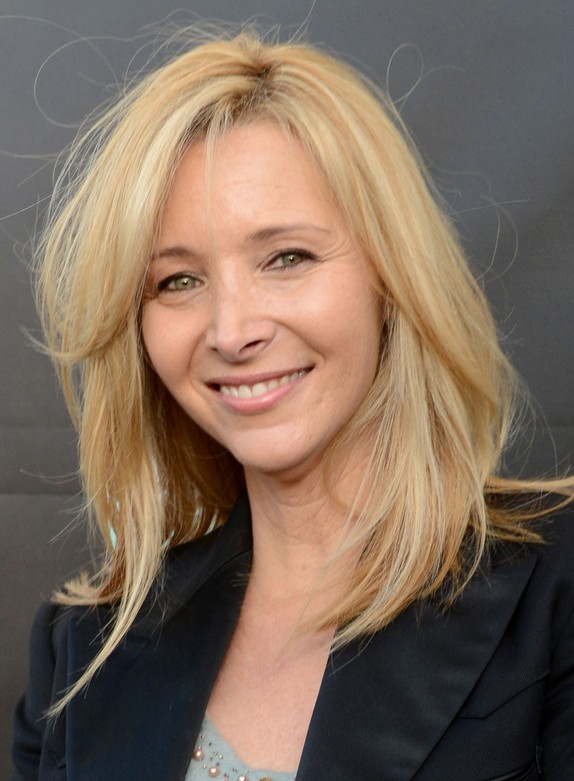 This is a great example of how layers can turn thin or flat hair into a really shapely style that works. Here, Lisa Kudrow wears her blonde hair with some subtle but beautiful pale straw blonde highlights. The colour is just part of what makes this style really work; the layers are really well done; they create shape and movement. The side parting creates a gorgeous sweep of hair that skims the face and draws the eye to those smooth under layers. This is a great way of adding width to a fine face shape.