So, you're thinking about getting a new hairstyle and the first one that comes to mind is a bob. Thing is, most of the pictures of bobs that you've seen before are ones that feature straight hair—so you wonder if it really is the best look for you.
Boy, are you gonna be glad that you're looking at this feature! That's because if your hair has a natural wavy pattern (or you want to wear your hair with some loose waves in them thanks to a curling iron or braids), you're about to see 20 different bobs that make wavy hair look soft, feminine…simply beautiful.
Buttery blonde wavy lob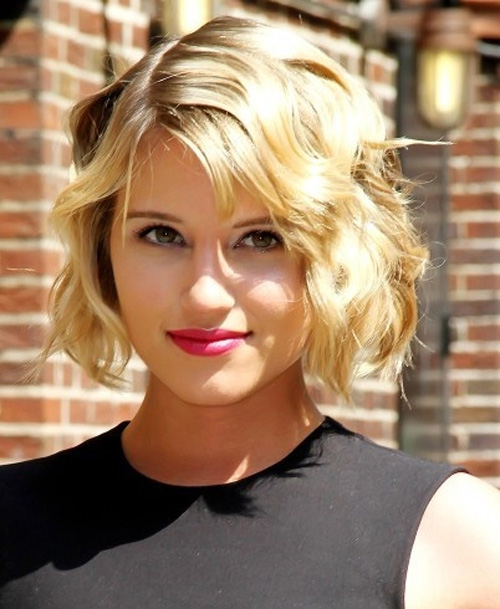 Buttery blonde. It's a color that's really popular on the runways and in the blogs right now. After taking a look at this picture, we're pretty sure that you can understand why.
Black wavy/curly bob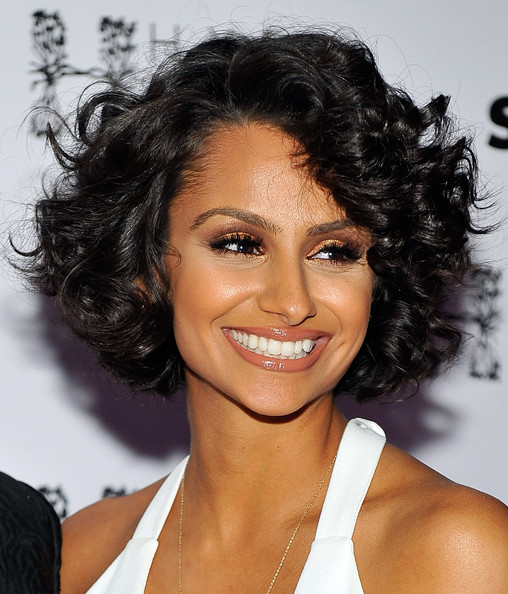 Black hair has a way of having so much sheen which makes it look super healthy and really sexy too. If your hair is not naturally black, make sure to constantly deep condition it. When you dye it this color, it has a tendency to strip a lot of your hair's natural moisture.
Honey wavy lob (with blonde tips)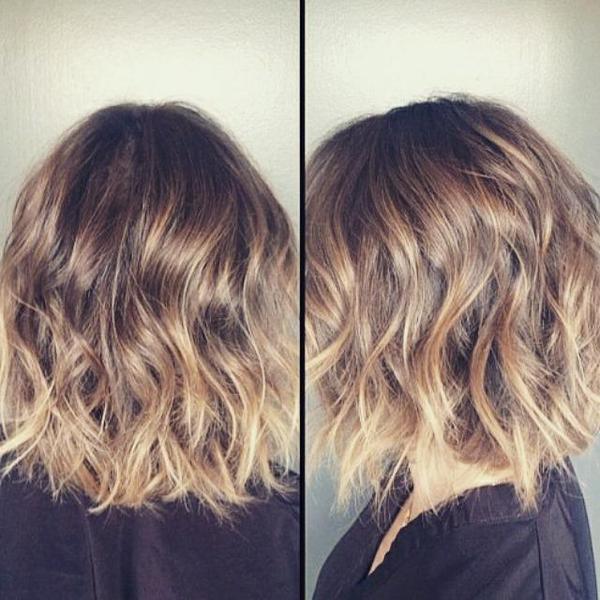 Here's a really nice wavy lob. The honey coloring with the blonde tips make it look beach-ready. Even if it's the dead of winter.
Wavy bob with side part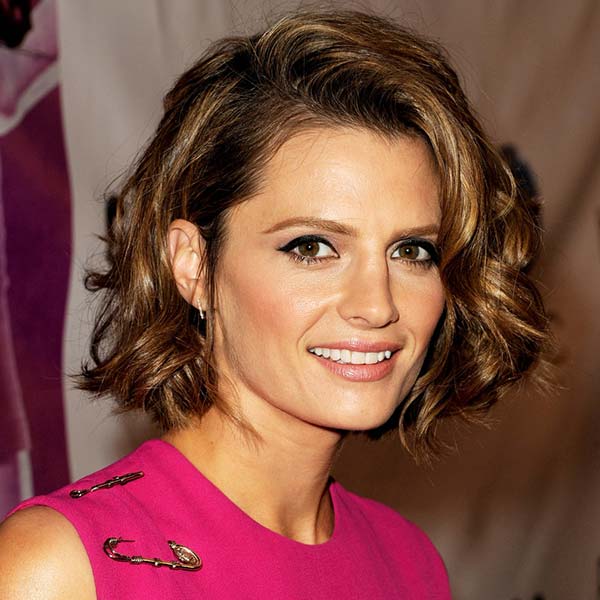 Side parts are (hair) trending right now. Here's how it would look with a wavy bob.
Wavy bob with long layers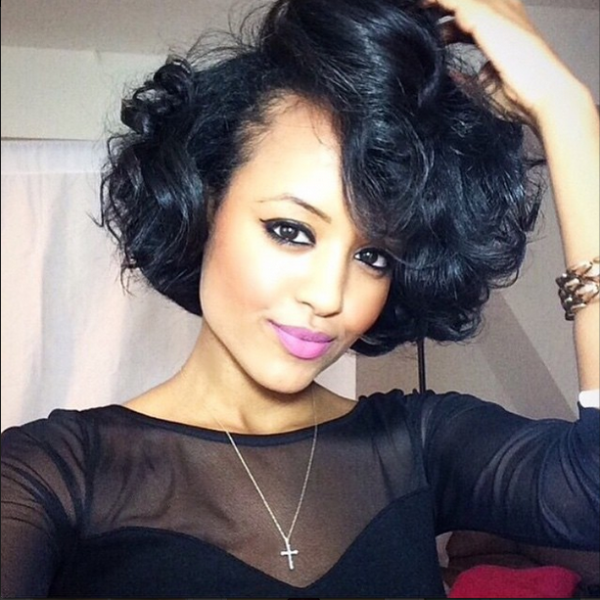 Hairstyle ideas for black women – This looks so big, full and healthy! A part of what makes it this way is the fact that there are long layers all throughout it.
Brunette wavy lob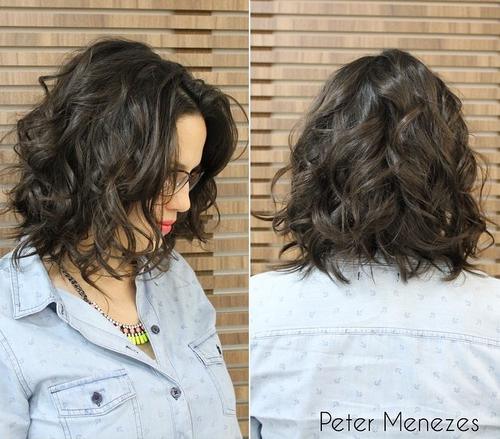 Here's another hair color option that you might want to consider. Brunettes are beautiful. Simple as that.
Inverted wavy lob with chunks of blonde color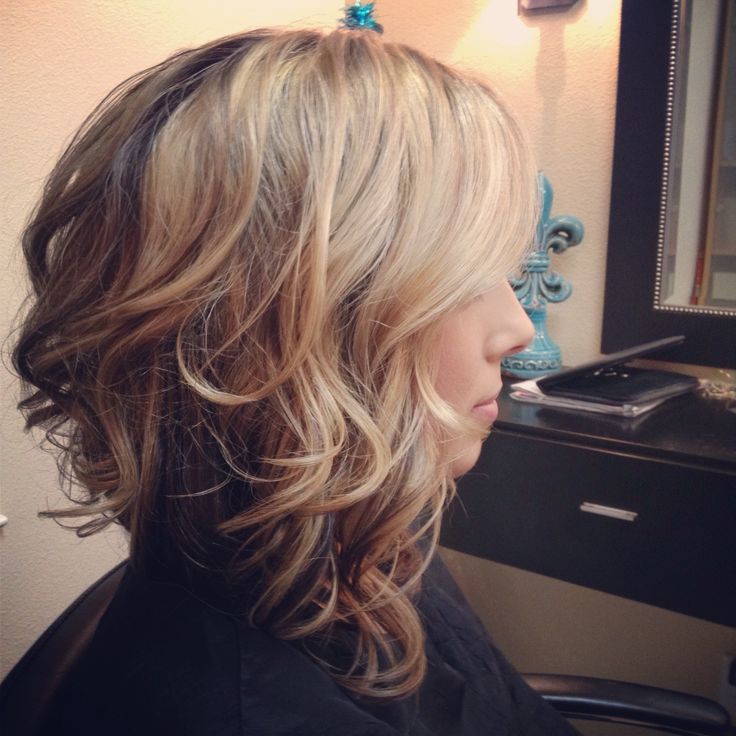 This is a great wavy hair style! Our favorite part is how long the pieces are in the front. And the icing on the cake? The big chunks of blonde coloring throughout the top and front.
"Barely there" wavy bob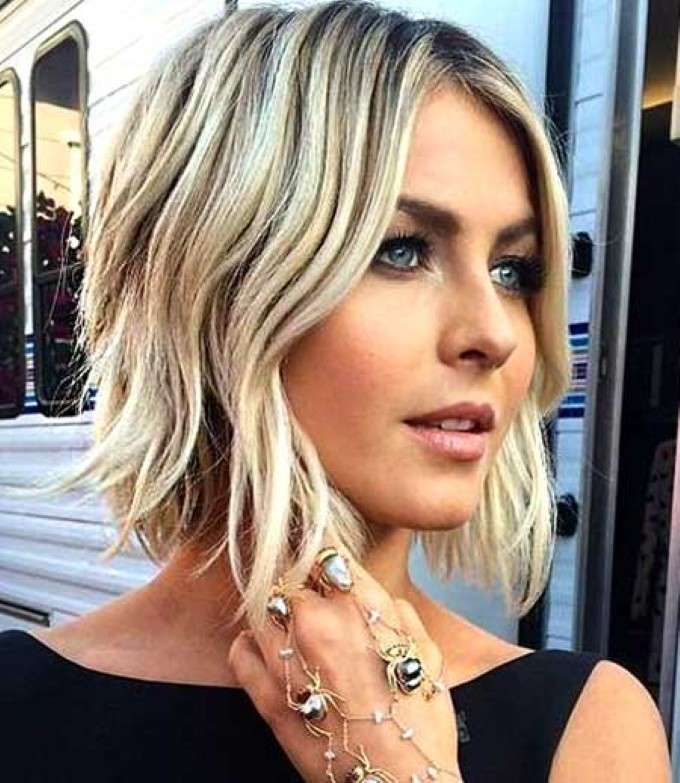 If you only want a hint of waves, set your hairdryer to low and then run it through your hair for a few minutes. That's what will give you these results.
Copper wavy lob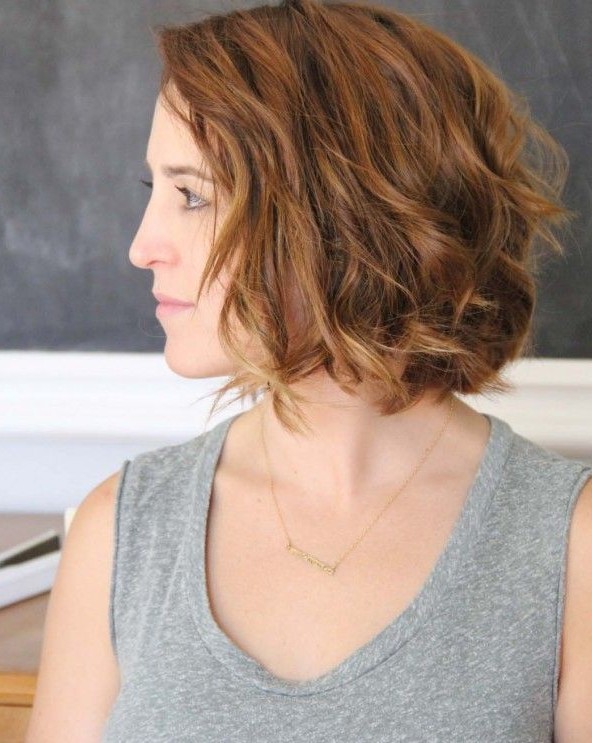 When it comes to the "red family" of hair color, copper is HUGE right now. It's a shade that's absolutely stunning in the sunlight.
Pieces of blonde wavy bob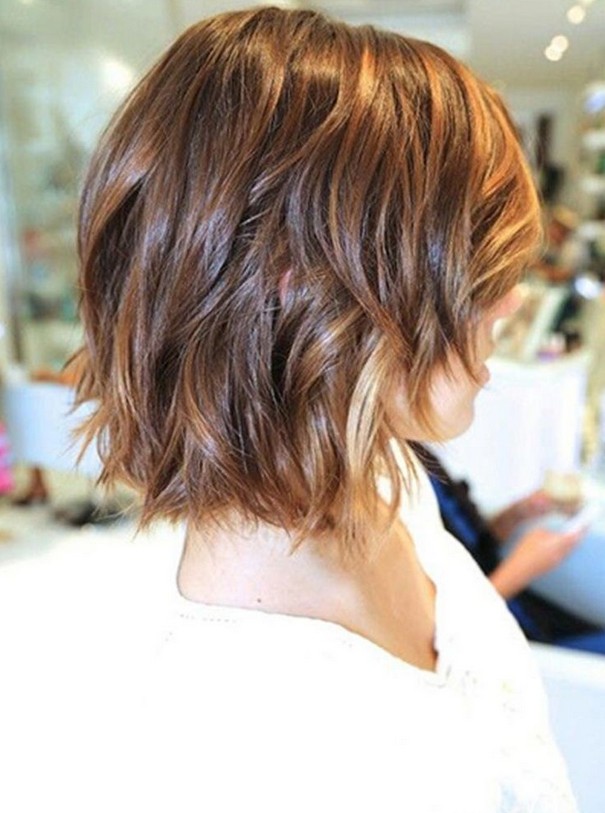 If you want to play around with blonde a bit without doing anything too drastic, you can add pieces of blonde hair color to the ends of your wavy bob.
Razor cut wavy bob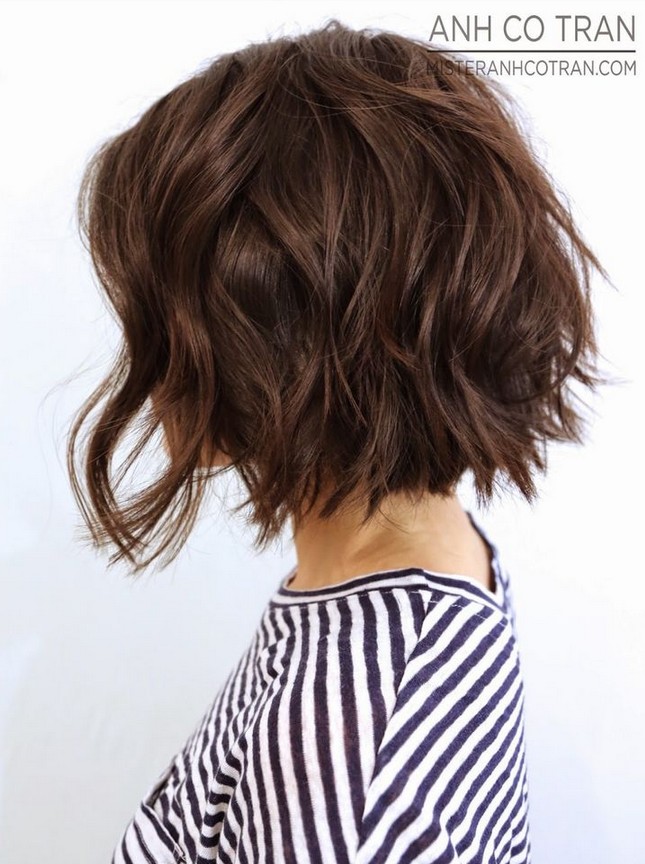 Hairstyles for 2016: Something that's really nice about this bob is that the ends are cut with a razor. That helps to provide a "choppy" look to the waves that are already there.
Inverted ombre wavy lob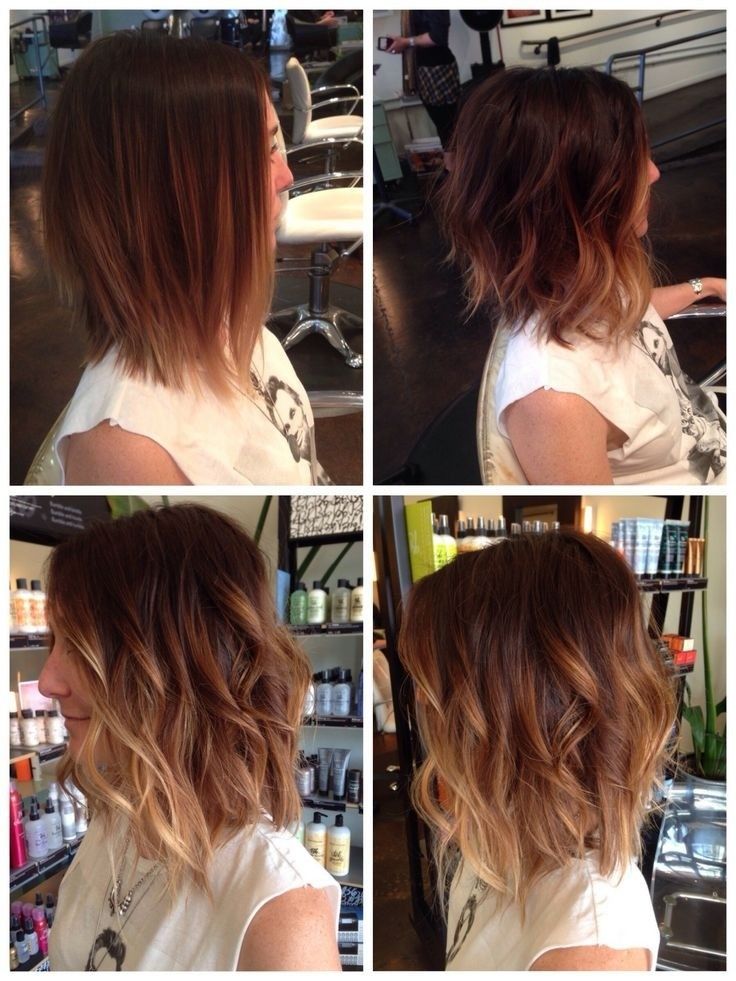 As you can see from the first picture, this model's hair is not naturally wavy. But with the help of a big barrel curling iron, this inverted bob hairstyle can turn into a wavy one in just a matter of minutes.
Short wavy bob with longer bangs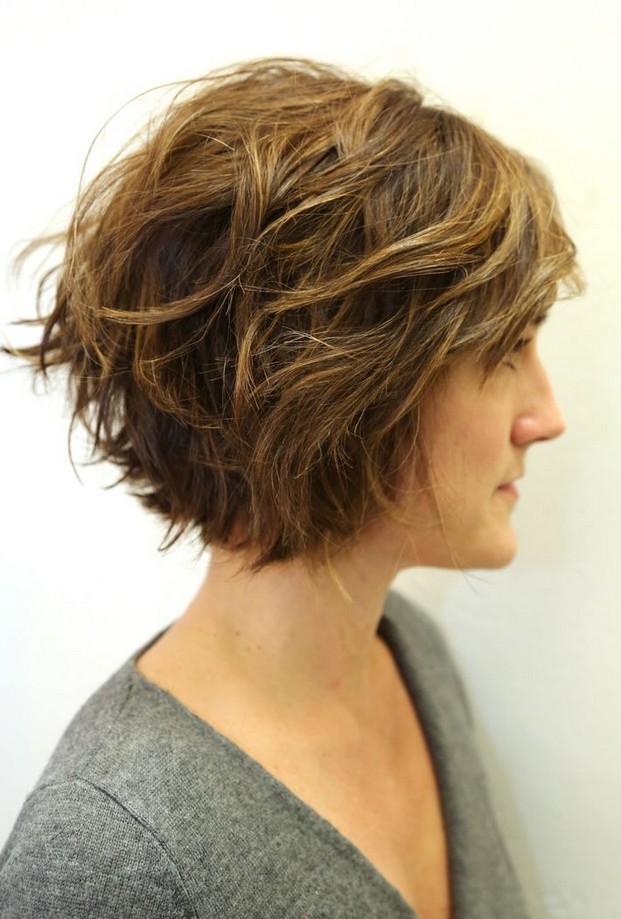 If your hair is almost curly, don't worry about trying to loosen your hair pattern. This cut is ideal. Especially if you get some longer bangs cut too.
Wavy bob with a two-braid crown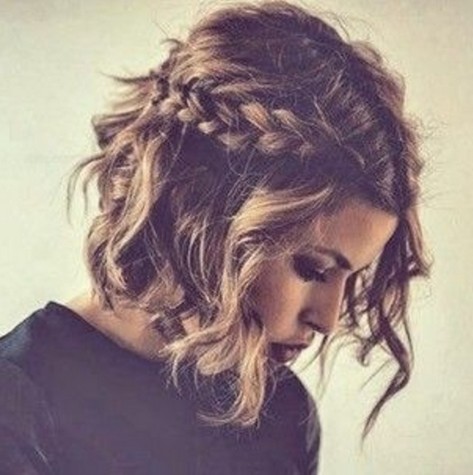 Do you have a love for the Bohemian look? If so, why not try this bob? You can even part it down the middle and braid two front parts to make a bit of a crown (or natural hair headband).
Caramel-colored wavy inverted bob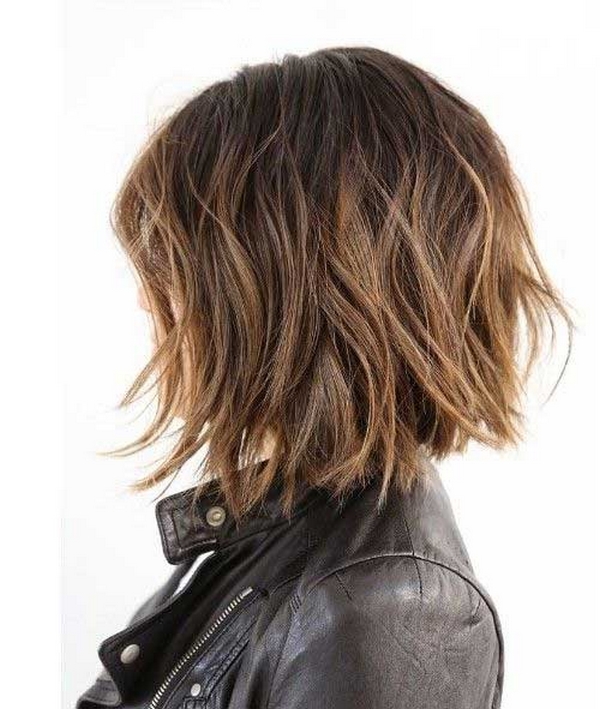 This is a killer hair color if you want yours to look as natural as possible. Make sure to add a few low lights for depth.
Blonde ombre really wavy bob
Some ombres have highlights while others have low lights. In this case, there is a lot of blonde to make this really wavy lob look brighter and fuller.
Wavy lob with bangs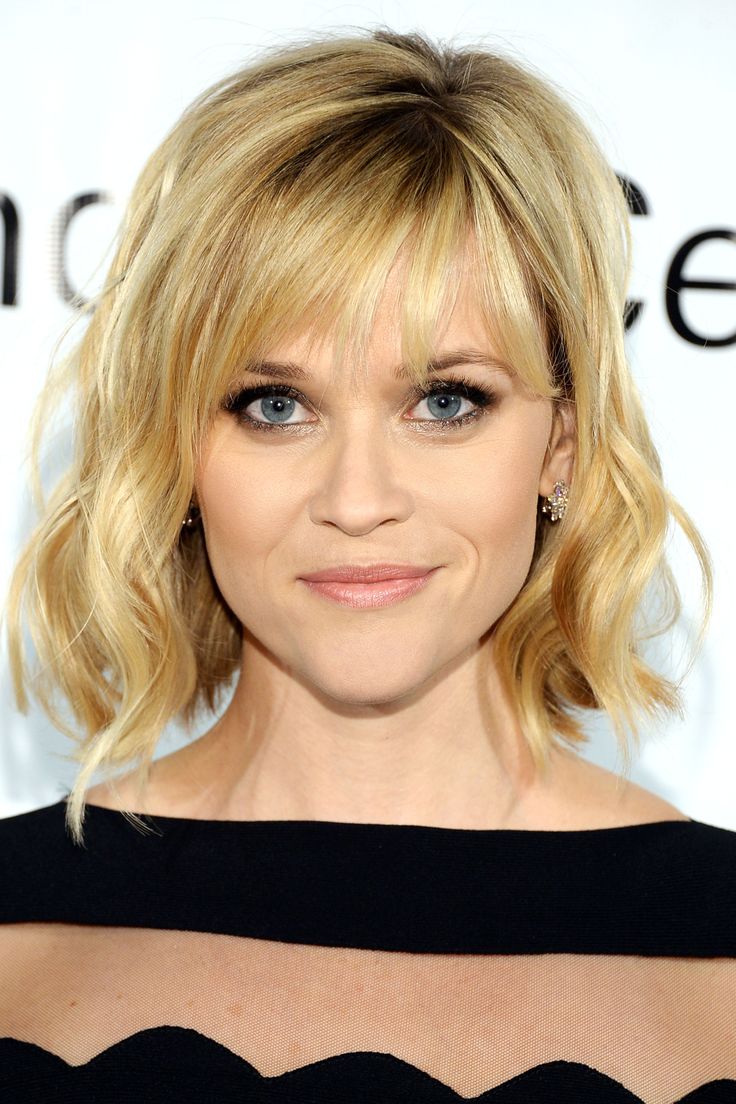 The only thing better than a wavy lob is one with bangs. Case in point.
Wavy lob with side-swept bang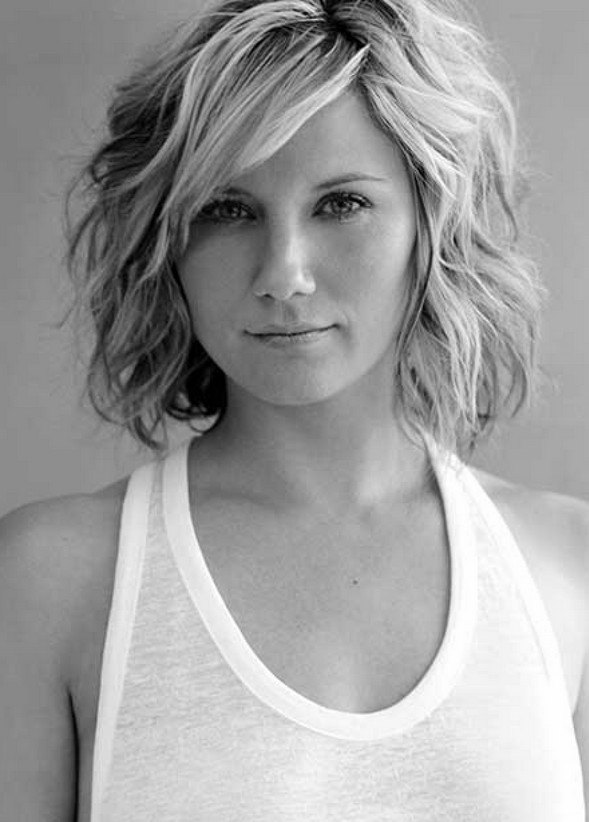 Bangs are really popular right now. And one of the best things about side-swept ones is that you can bypass the awkward growing out phase that oftentimes happens with blunt bangs.
Blonde inverted bob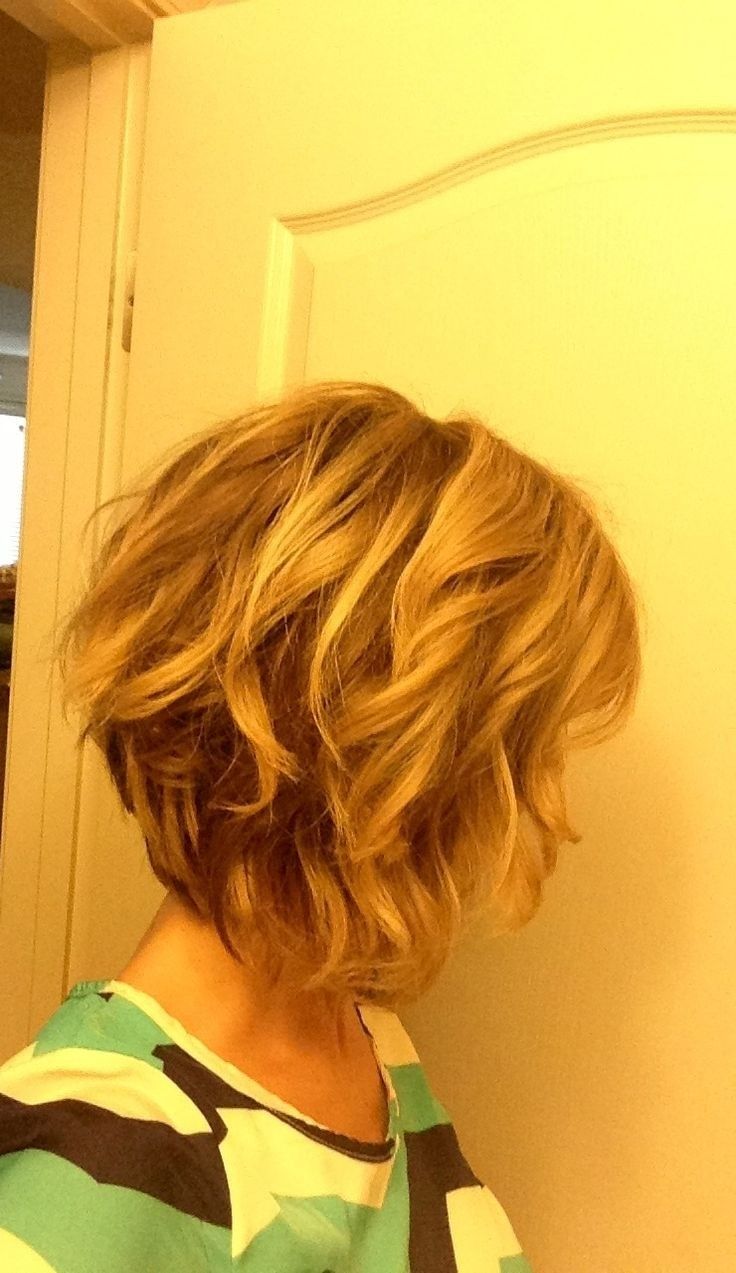 Wanna go blonde? Here's a good idea of how an inverted wavy bob will look in that color.
"Curling iron" wavy lob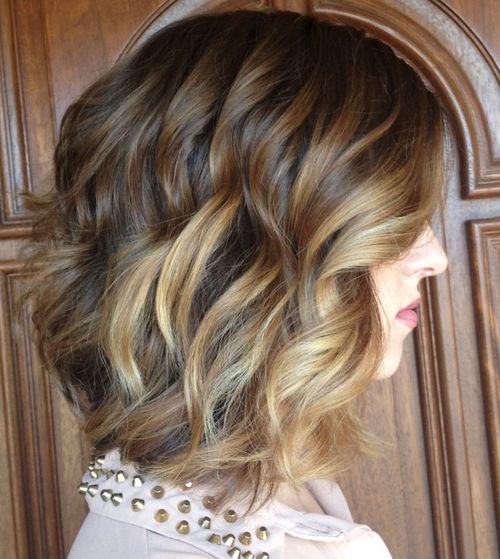 Here's another bob hairstyle that comes from using a curling iron. Whether you have naturally wavy hair or not, a big barrel curling iron will help to give your waves greater definition.