Braided hairstyles are so totally on trend lately – and when you view this gorgeous gallery, it'll come as no surprise! There's a range of options when it comes to working braids into your lovely locks – but these are some of our favourites.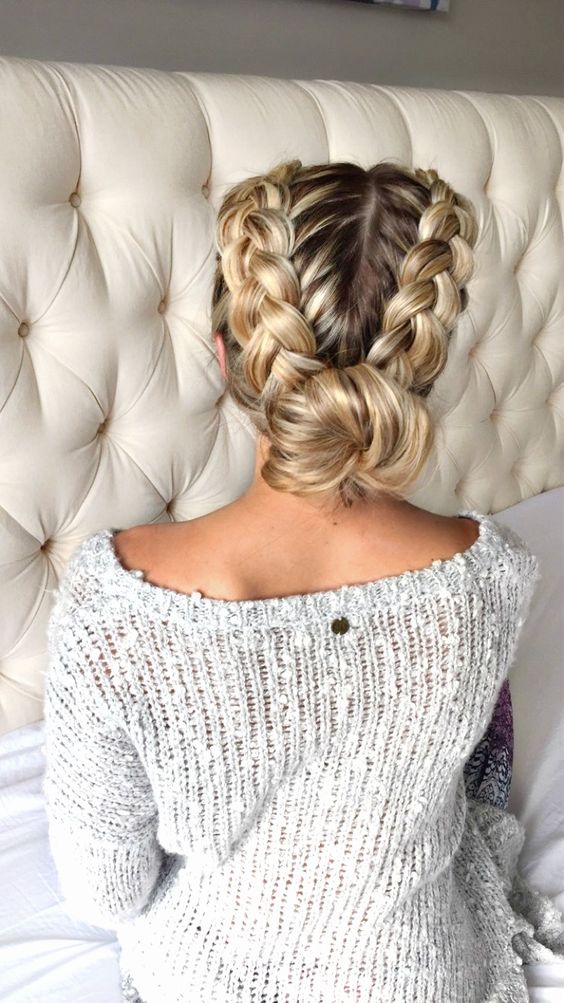 French Braided French Buns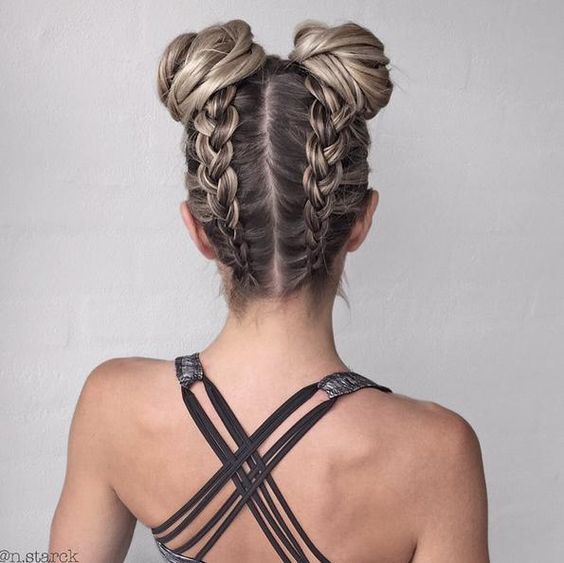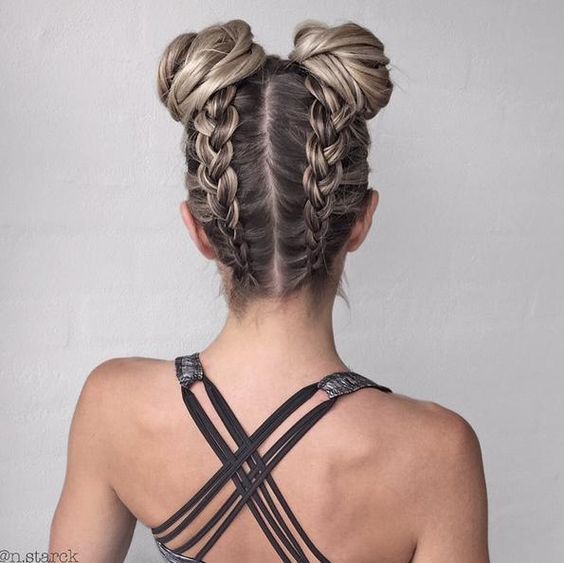 This lovely braided style is totally unique. The hair is split into two halves, each half is french braided from the bottom of the head towards the top, and they're then finished with lovely space buns on either side of the head. This look is utterly fashionable and beyond cute!
Braided Twisted Bun 
This is another look which is absolutely and utterly gorgeous! This fashionable lady has created a beautiful style which has been parted in the centre, and she's worked a french braid style from top to bottom on either sie. She's worked the braids in to a fabulous twisted bun style and pinned it to secure it.
Twisted and Pulled Braid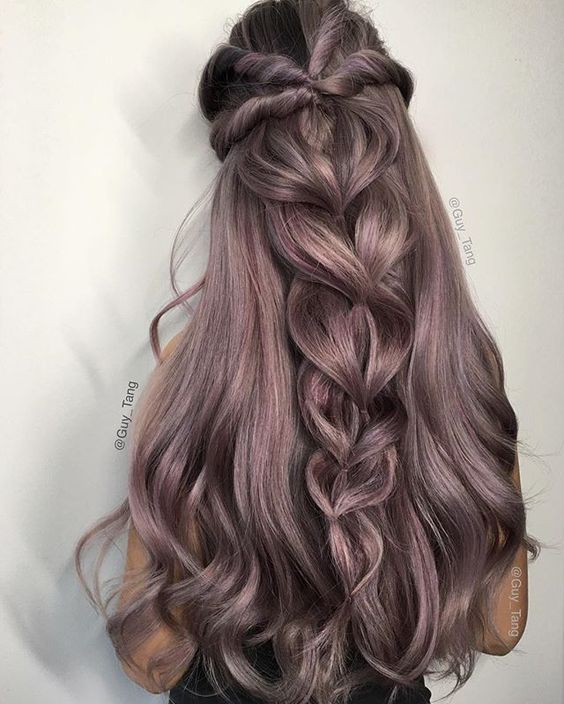 This absolutely beautiful long hairstyle which is full of purple and silver shades has been showed off perfectly with this remarkable braided style which we simply adore. She's worked a dramatic and pulled braid effect with the top section of hair which falls down the back perfectly, and she's curled the ends for a gorgeous finish.
Pulled Braid with Side Bun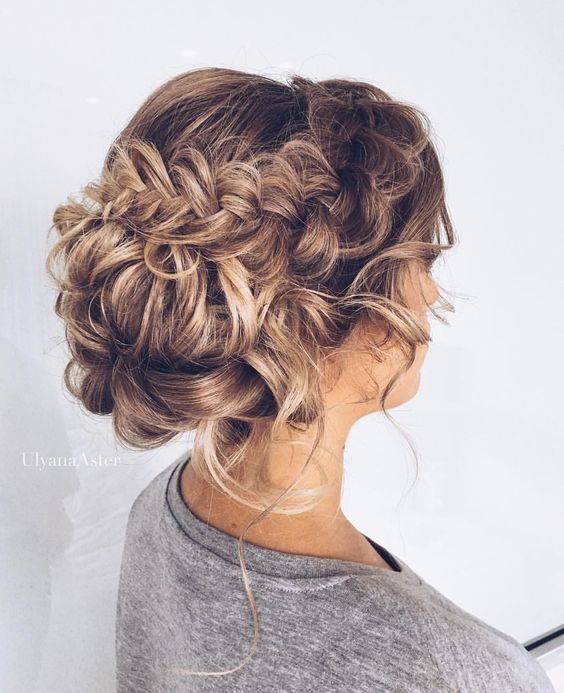 This stunning and romantic style blends from a beautiful brown to a blonde, and has been worked into a gorgeous braid from the front of the head and right to the ends of the hair, twisted into this wonderful and romantic low curly bun style which is pinned to one side. Loose curls are left to fall around the face.
Loose French Braided Bun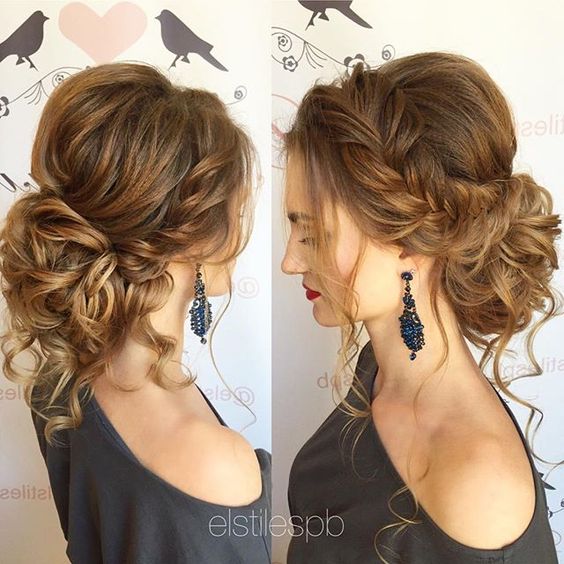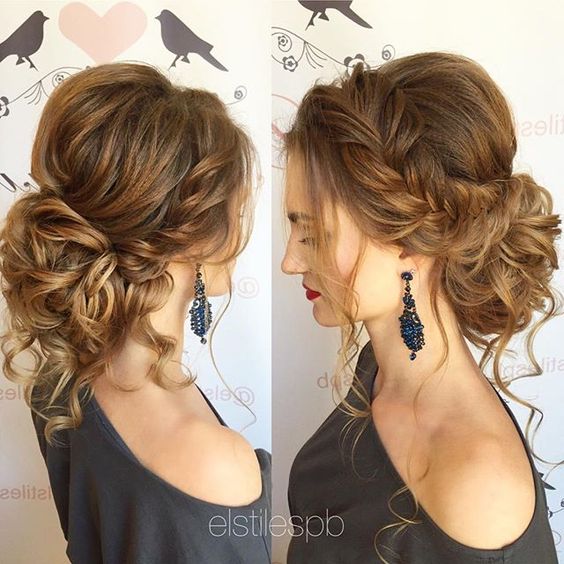 via
Another wonderful and romantic look to add to the collecton, we just can't get enough of this finished result! This lovely lady has worked a loose french braid throughout one side of the hair, sweeping the remaining hair back into a low and loose bun at the back of the head, leaving ringlets to fall loosely around the face.
Braided Half Up Half Down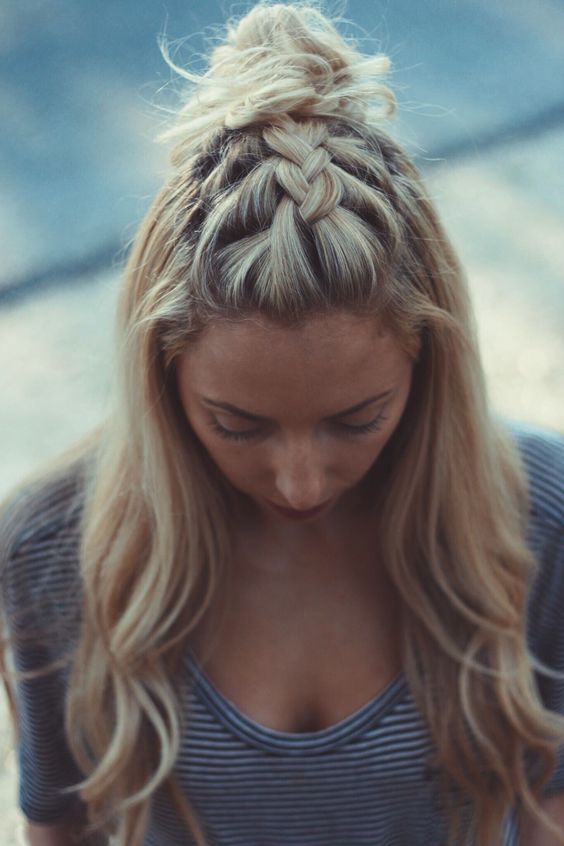 This beautiful blonde hairstyle has stolen our hearts! This lady's lovely long hair has been worked into loose curls, with the top of the hair swept back into this tight french braid and pinned into a bun for a fabulous braided half up-half down style.
Double Braid to Blonde Bun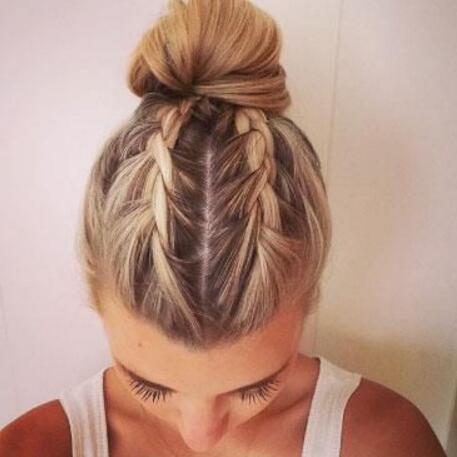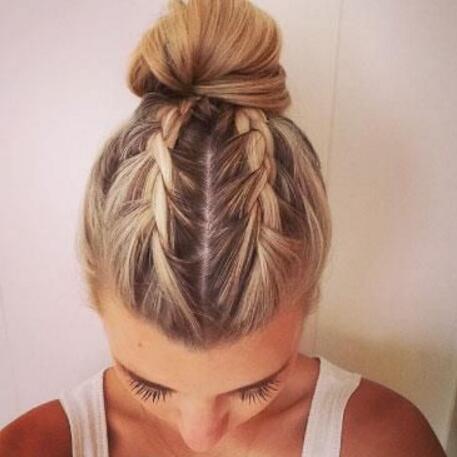 This lovely blonde hairstyle has been separated in the centre of the parting, and worked into two lovely braids from the front of the head to the back of the head, and the remainder of the hair has been twisted around in  lovely blonde bun.
Twisted Fishtail Plait Braid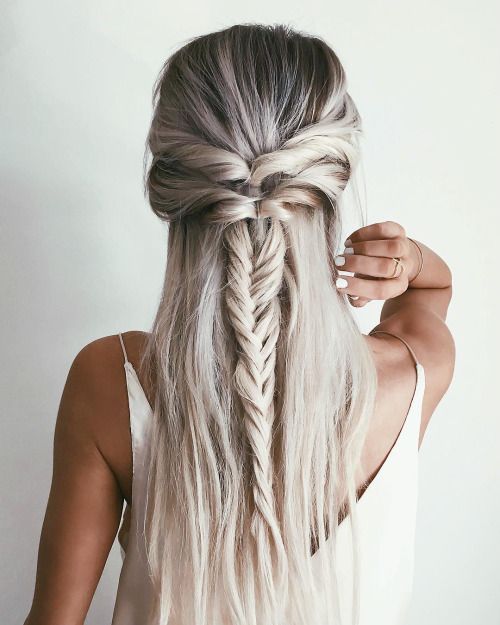 This remarkable silver hairstyle is very stylish indeed! Her long locks fall down her back, and she's created an elaborate half up half down style with a unique braided finish. Strands of hair at each side of the head have been pulled towards the centre and worked into this lovely fishtail braid.
Thick Mermaid Braid

via divinecaroline.com
This wonderful brown to blonde balayage blend hair has been worked into this wonderful mermaid braid style which we absolutely adore! The hair has been curled from top to bottom, and worked into this dramatic mermaid braid taking strands of hair and loosely bringing them in to the centre of the braid.
Topsy Fishtail Braid

via lulus.com
Created this amazing topsy fishtail braid by bringing two strands of hair from either side of the head and twisting them, so they meet in the centre of the head. Use the rest of the hair to create a fishtail braid at the ends of the hair, and pulling the hair loosely for a glamorous finish.
Halo Braid with Flowers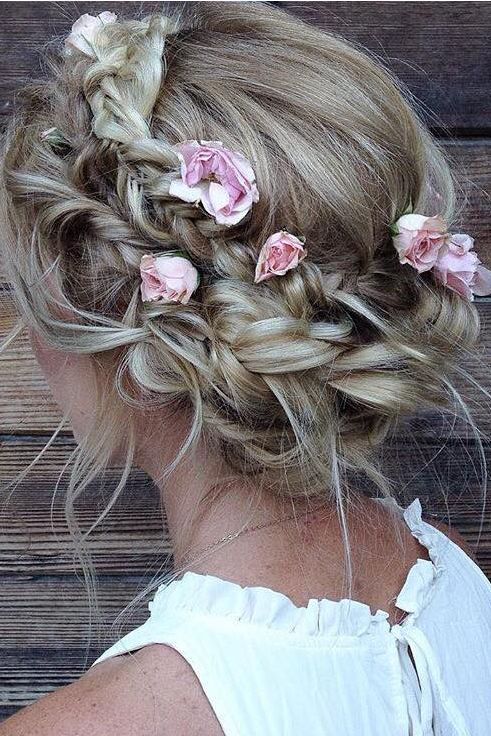 This beautiful blonde hairstyle has been worked into a stunning braid, which has been wrapped like a halo right around the head. Finished with beautiful flowers gently decorating the braid, this look is truly sublime. Loose strands of hair fall around the face for a relaxed finish. This look is perfect for a wedding or a special occasion!
Which of our braided hairstyles do you like the best? We love every one of these gorgeous looks. Be sure to let us know which style you'll be attempting to recreate!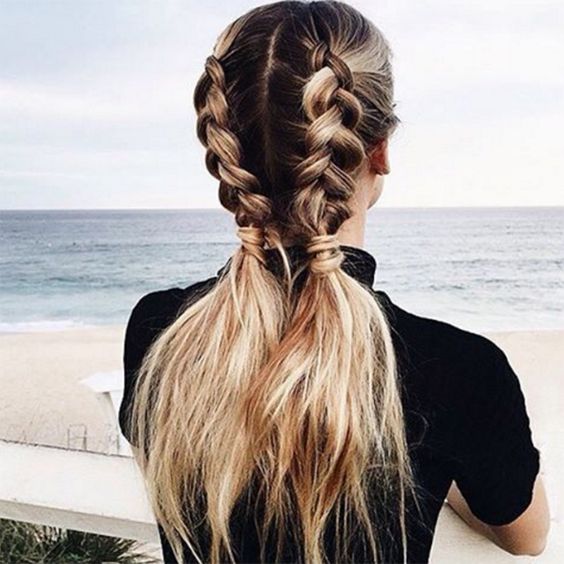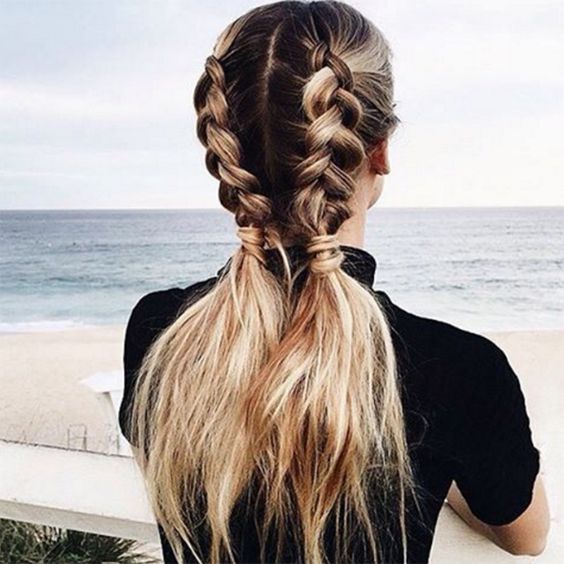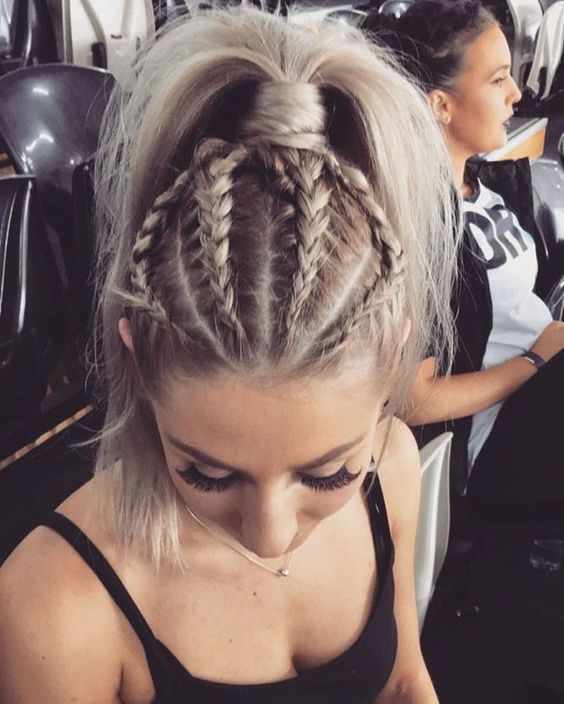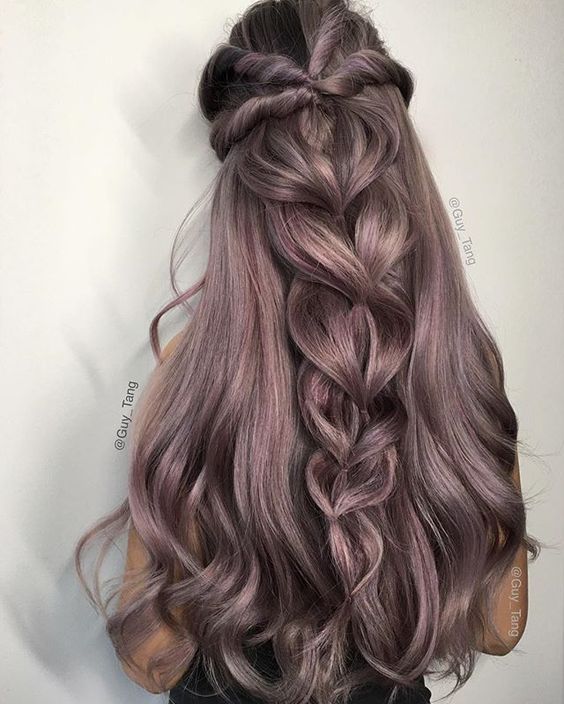 A beautiful balayage braid for prom!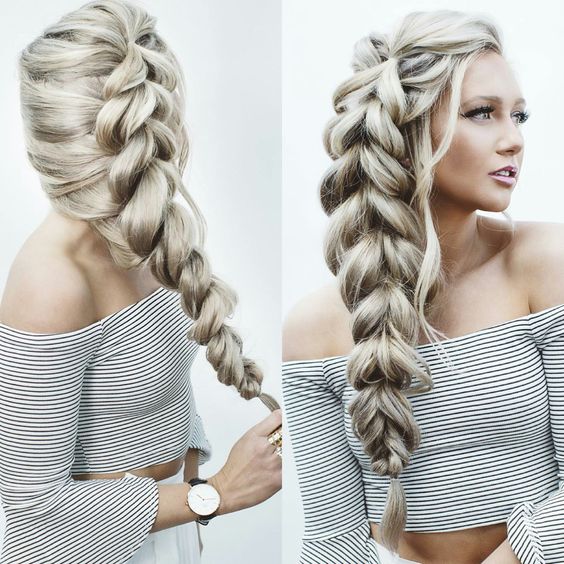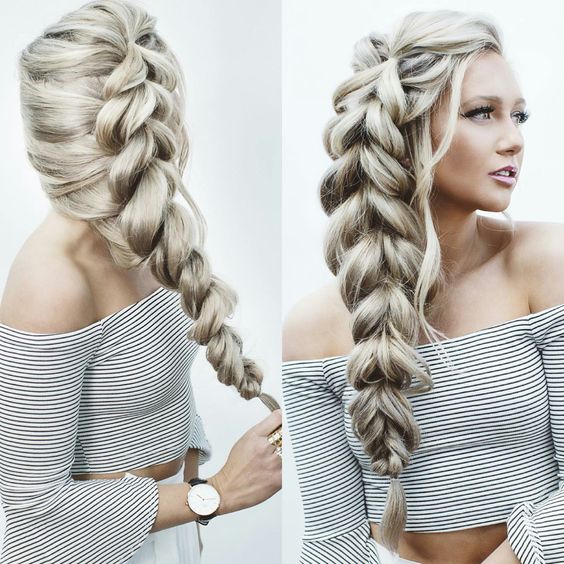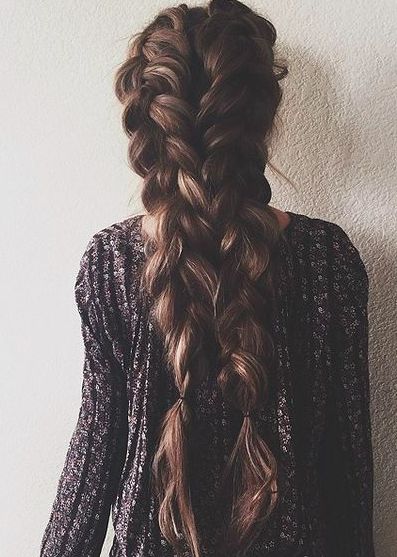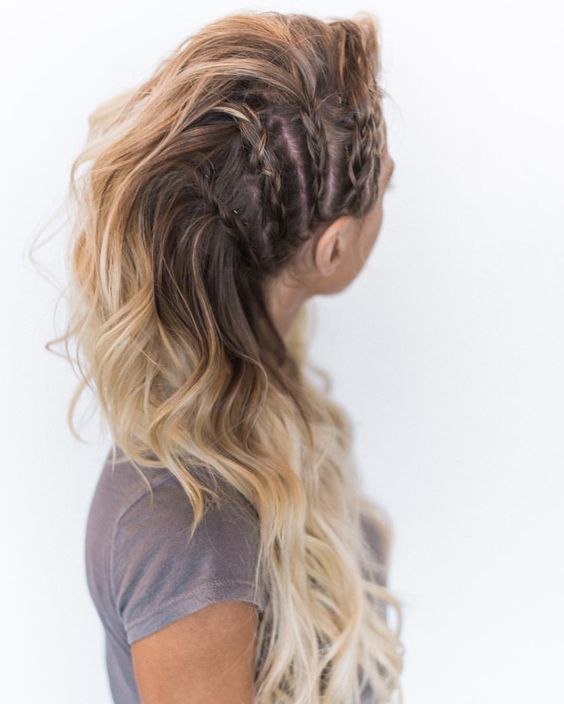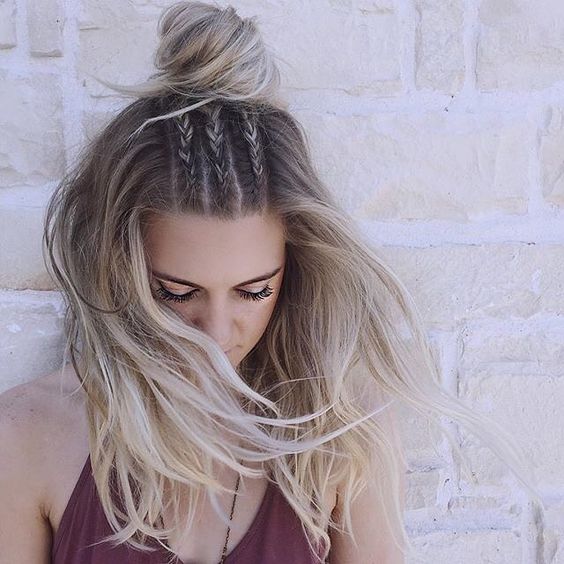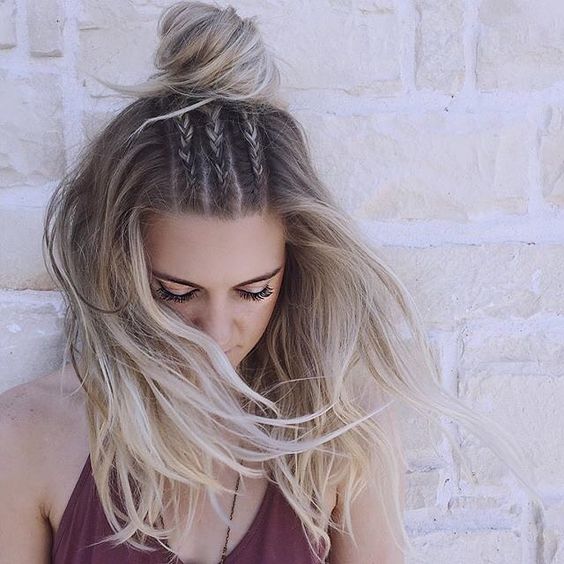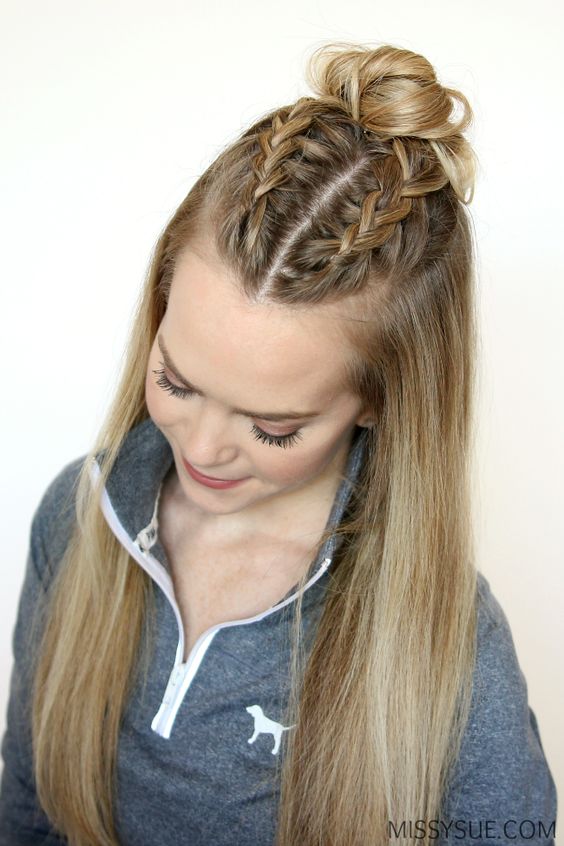 via missysue.com
A cute braided hairstyle for girls.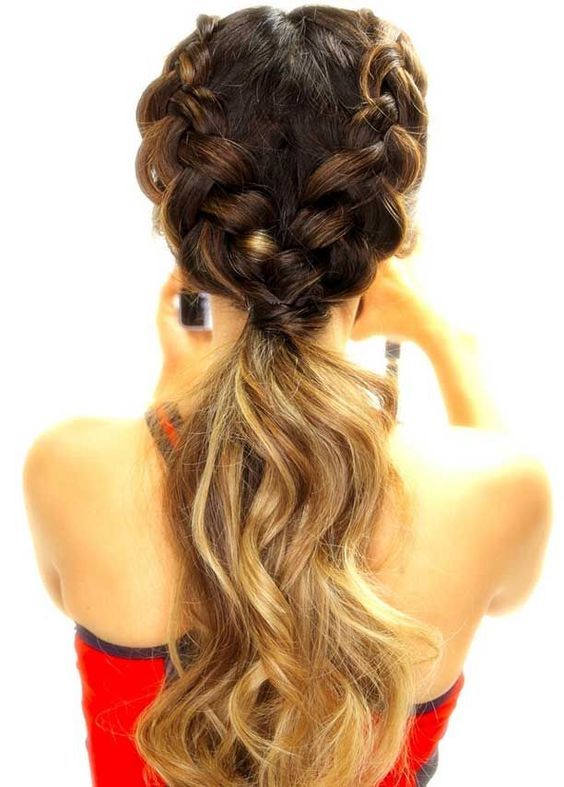 Dutch braid ponytail Keep it on the back of the head.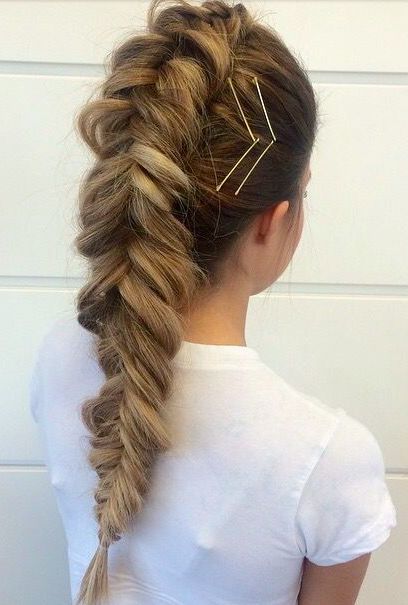 fishtail french braid + bobbypin accents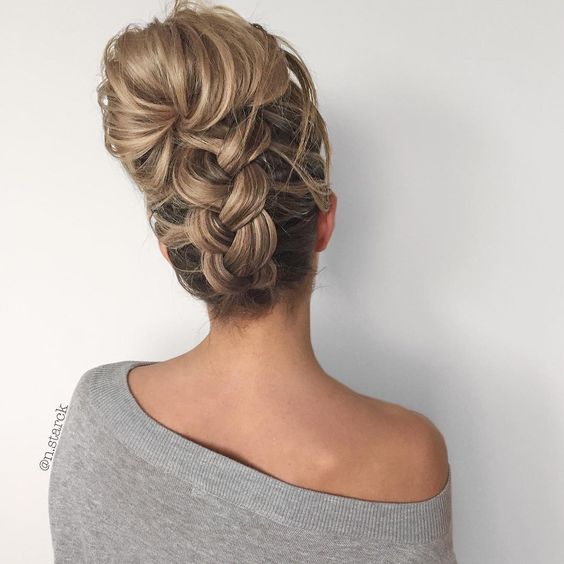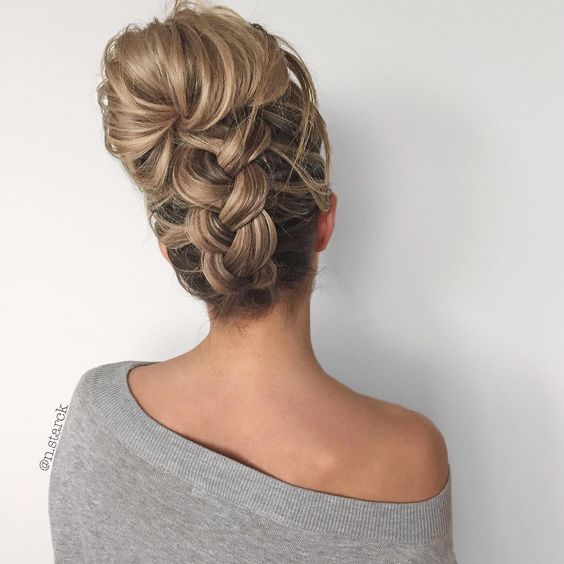 Upside down chunky braid into a messy bun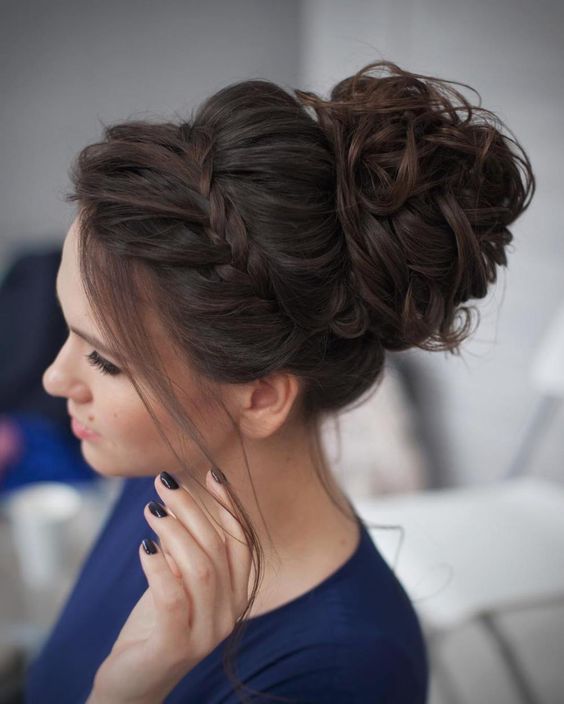 Braided Chignon Hairdos for wedding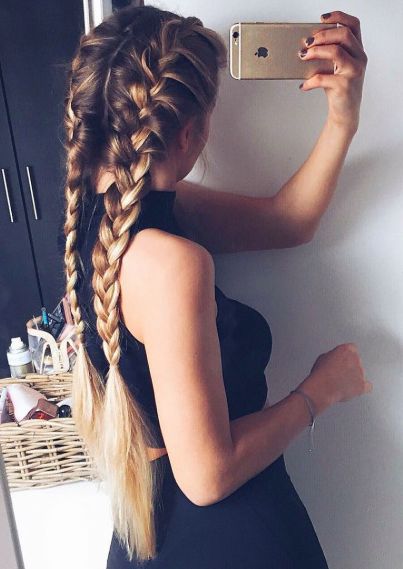 ☼ nσt єvєn thє ѕun cαn ѕhínє αѕ вríght αѕ чσu ☼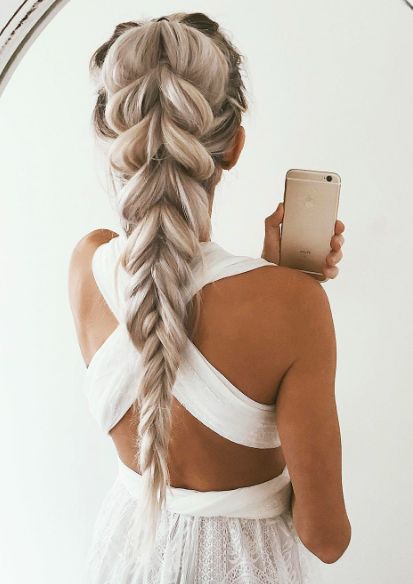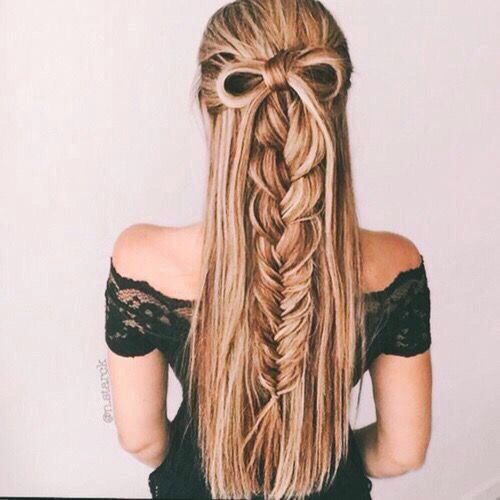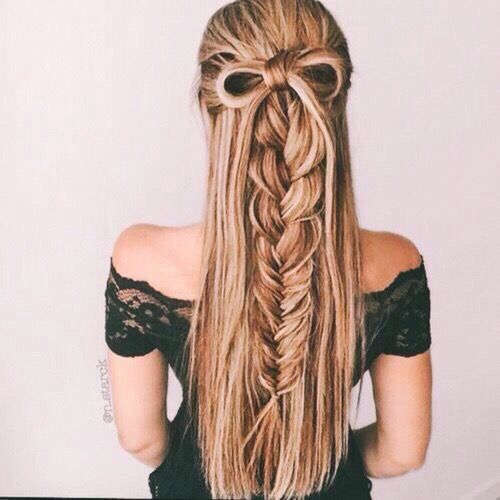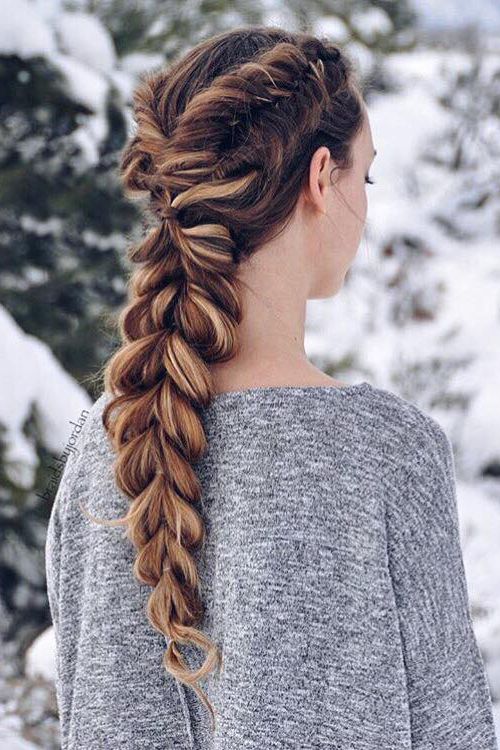 Dutch Fishtails & A Pull-Through Braid ♥ @braidsbyjordan is wearing her Dirty Blonde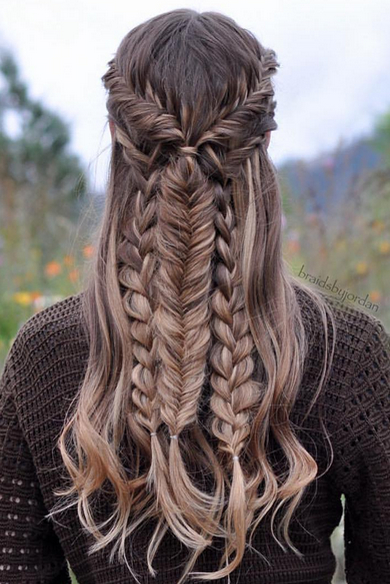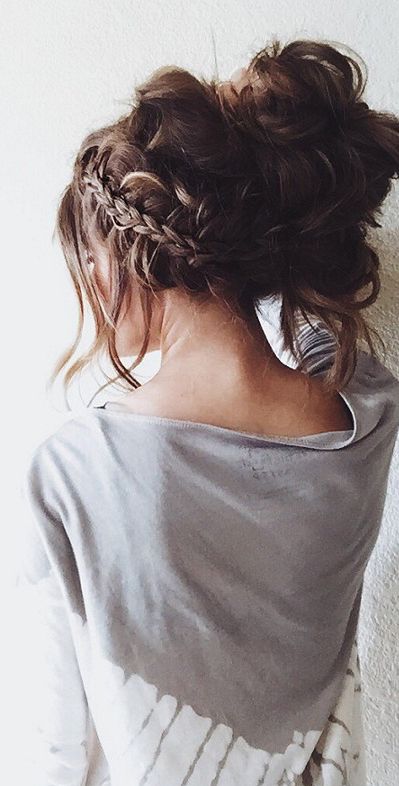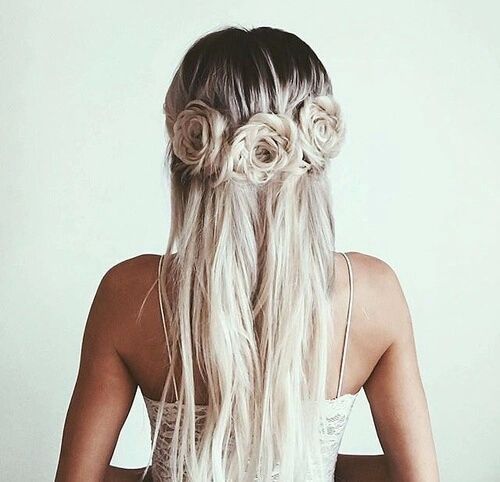 Rose braid.