When you attend the prom, it is quite necessary to get a stylish hairstyle.  With this post, you don't need to take a lot of time to think of a nice hairstyle. Here, we have rounded up 20 beautiful hairstyles for you to get inspired. Most of them are quite simple to try.
If you like doing pretty hairstyles on your own, you can just experiment with stunning hairstyles by yourself. Or, you can just ask your friends for help.All women can find their satisfying prom hairstyles from the gallery below. Now, just take your time and check them out. Enjoy!
Lovely Waterfall Braids with Ringlets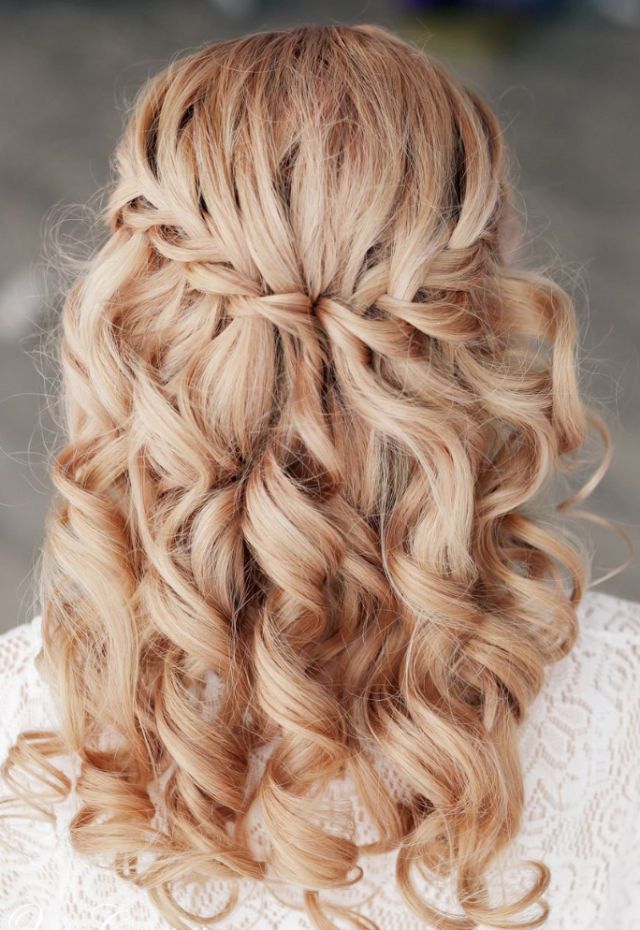 These bouncy ringlets are so sweet  that women will look more feminine with this pretty hairstyle.
Sweet Curls with Braided Crown for Prom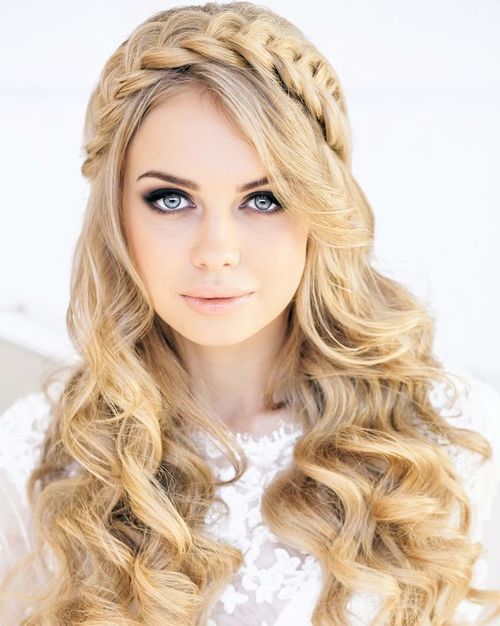 If you want a hairstyle that can frame your face better, you should try this braided crown hairstyle. The soft fringe and romantic curls will work for you.
Stylish Side-swept Curls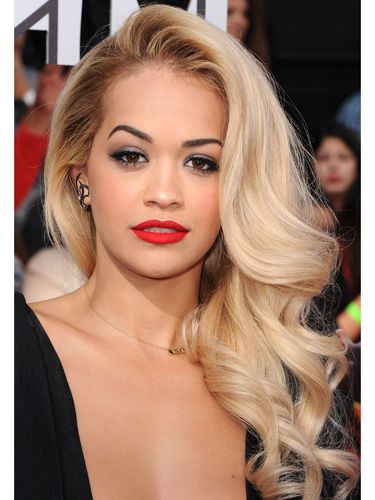 To get a more sophisticated look, just go for the simple yet rather stylish side-swept hairstyle. The loose waves will add so much feminity to your overall look.
Beautiful Twisted Hairstyle for Prom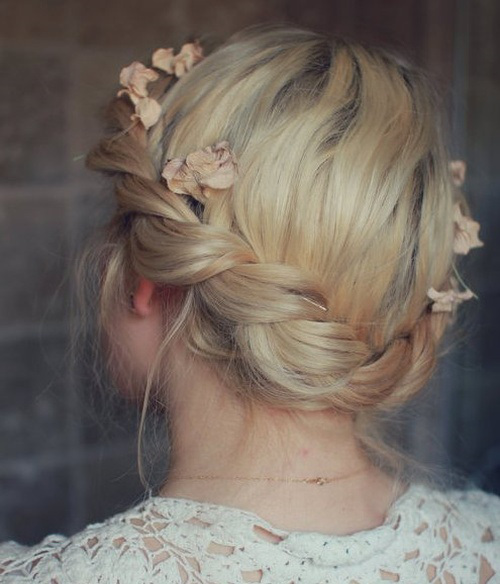 This fairy twisted updo is quite sweet and dreamlike with these lovely flowers. It's an ideal choice for sugary girls.
Romantic Braided Prom Hairstyle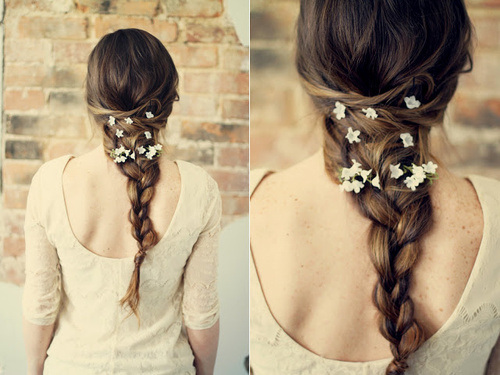 Sweet and romantic. It's wonderful for women who feels they are princesses.
Cute Updo Hairstyle for Prom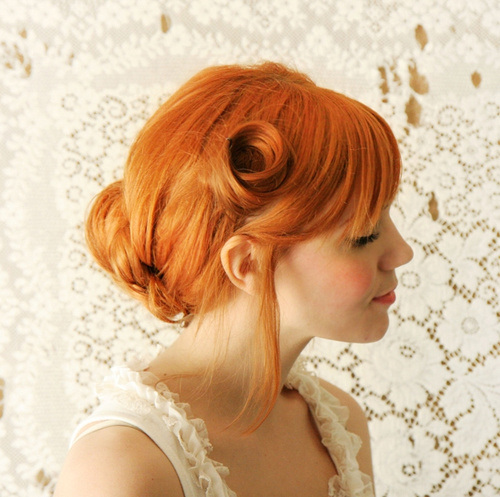 Such a bright auburn hair color turns this cute hairstyle more adorable. Besides, the thick bangs will make you look more youthful. So, it's a wonderful hairstyle for women who wants to look lovely and young.
Romantic Braided Updo for Prom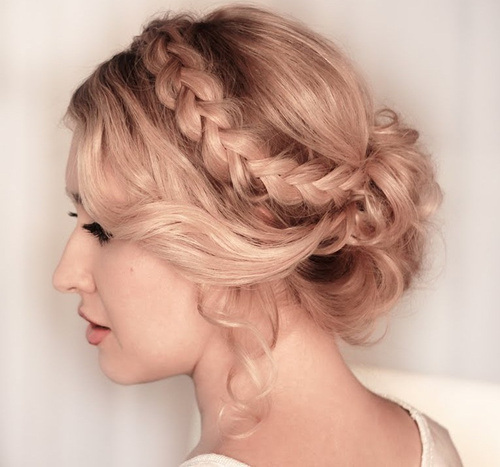 What a romantic updo hair look it is! The wavy strands add life and movement to the final look while the braid make it much sweeter.
Beautiful Twisted Updo with Braids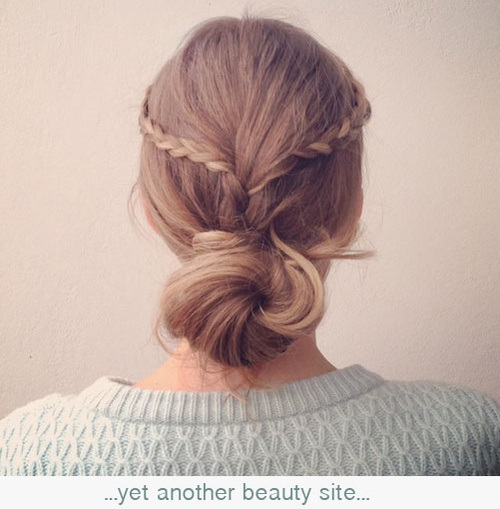 Updo Hairstyles look elegant but they can be modern as well. This twisted updo is the best example. It's just the three braids that make it so special and stylish.
Elegant Poof Chignon Hairstyle for Prom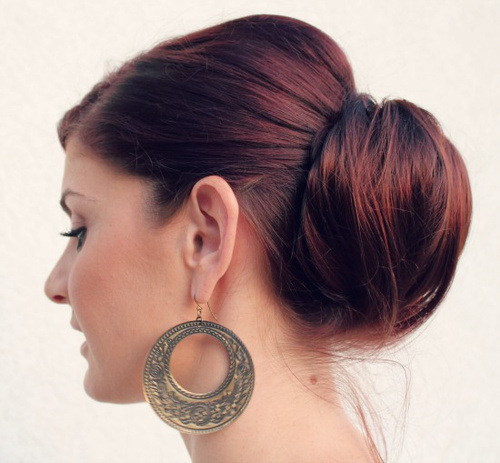 For an elegant look, this poof chignon will be a better choice.
Casual Chic Twisted and Braided Hairstyle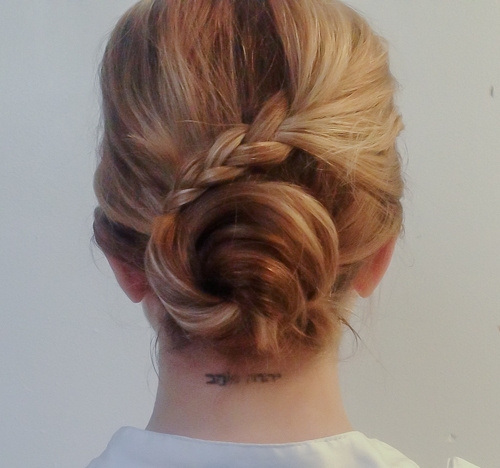 It's actually a basic twisted low bun, but it has become quite different when a cute braid is added to the bun. Plus, it's quite simple to try.
Effortless Braided Updo for Thick Hair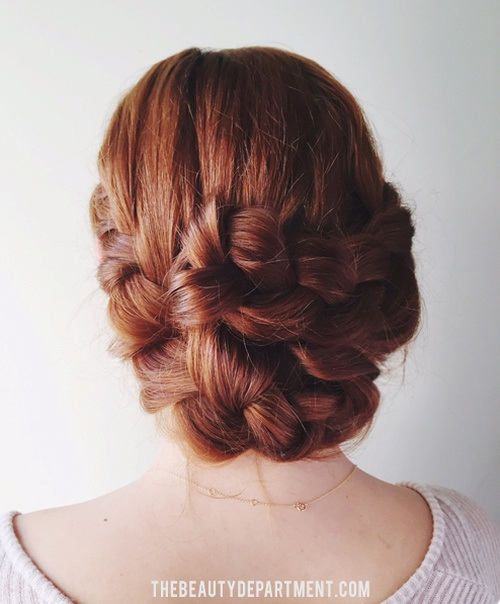 Here is an effortless braided updo for long and thick hair. If you love it but don't have big hair volume, just make the braid in a loose way. You will look gorgeous all the same.
Brunette Twisted Low Bun for Prom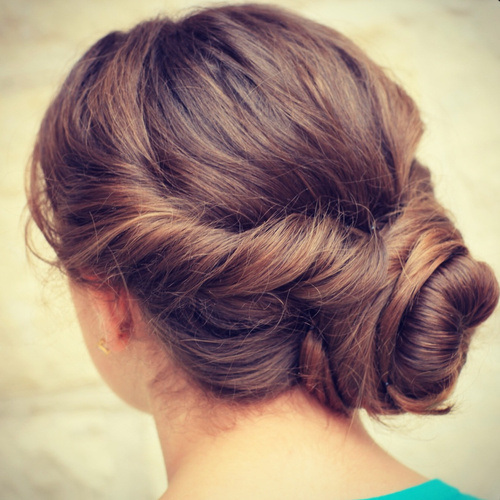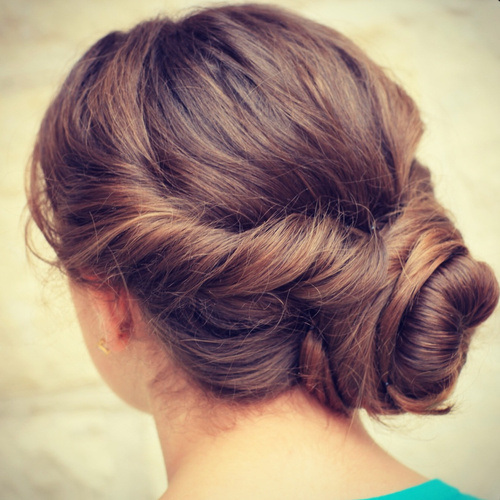 Anyone can make this quick prom hairstyle. If your hair is thick, you can have a better final look.
Fantastic Chignon for Long Hair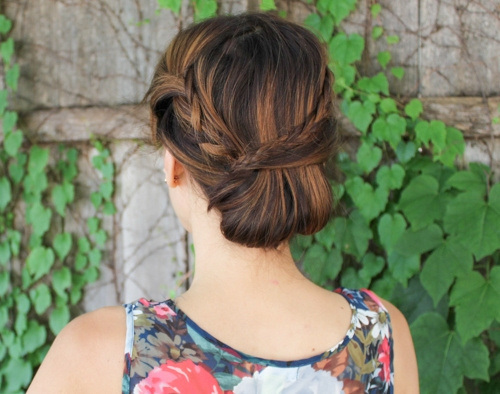 This is a crossed chignon and looks better on shoulder-length hair. Just try it if you like it.
Graceful Low Bun for Prom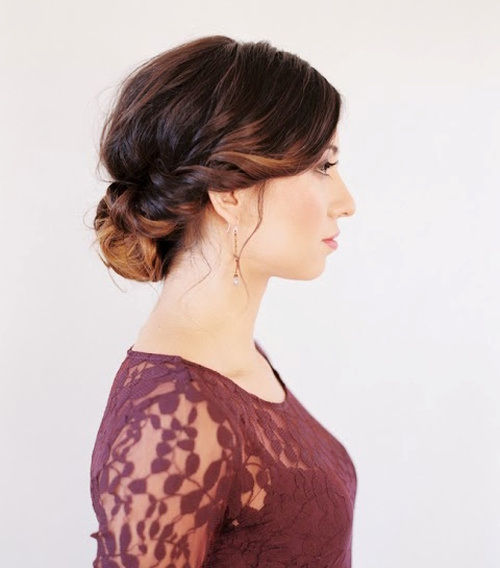 Lower buns will look more graceful if you combine them with twists. This is also a great hair look for mature women.
Quick Updo Hairstyle for Prom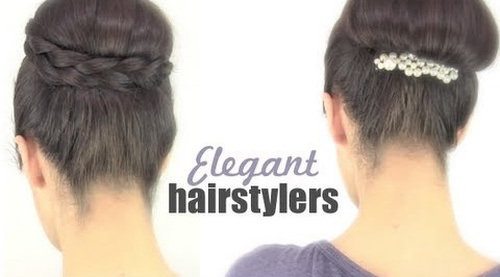 These two updo hairstyles are rather simple and quick to make.
Elegant Loose Bun for Prom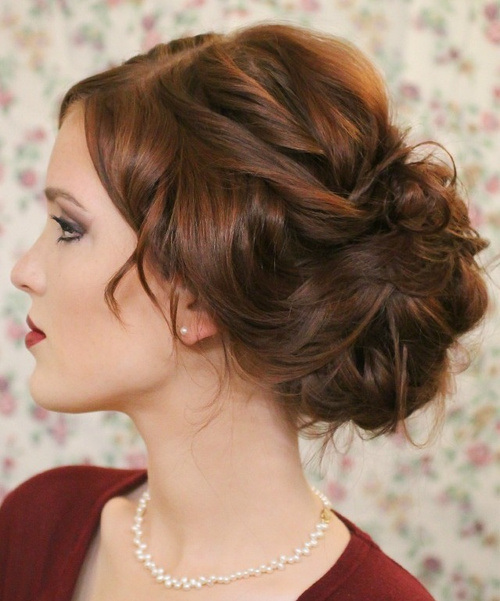 You are just an elegant lady with such a gorgeous loose bun hairstyle.
Loose Braided Crown Prom Hairstyle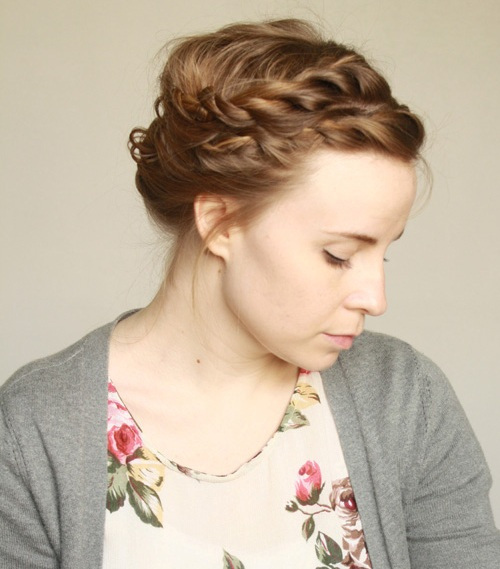 Such a fond hairstyle is pretty for cute girls. No matter your hair is thin or thick, you will both look fabulous with this loose braided crown hairstyle.
Lovely Messy Bun for Prom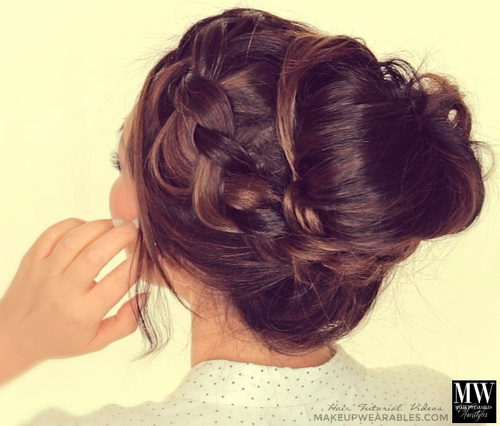 Younger women can experiment with this trendy messy bun hairstyle for the prom. The top knot and loose bun looks quite modern.
Braided Updo Hairstyle for Prom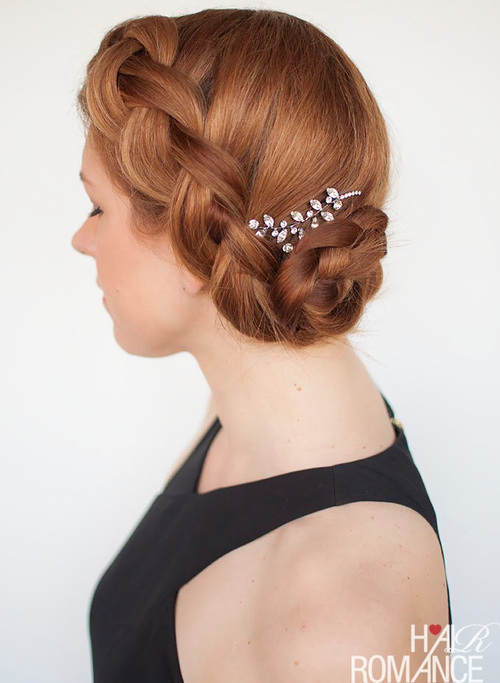 Women with thick hair can have a try with this braided side bun. It's rather beautiful with feminine attraction.
Platinum Updo Hairstyle for Prom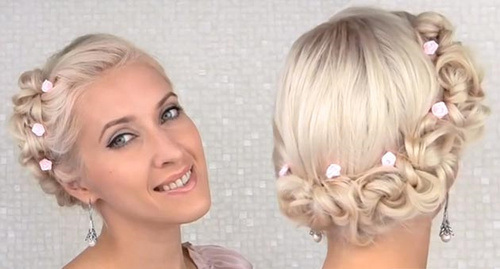 This platinum blonde updo is full of elegance and sweetness. All women and girls are suitable for this stunning hairstyle.