Brown eyes are often underestimated, but the fact of the matter is that they are gorgeous and have a huge amount of potential in the area of eye makeup!  While blue eyes and green eyes are a bit more limited in terms of the colors that tend to compliment them, brown eyes are generally thought to be able to be paired with almost any color of shadow or liner!  Example of colors which tend to suit brown eyes more than blue eyes include purple and pink.  While pink can sometimes make a person with blue eyes appear as if they might have an irritated eye of some sort, pink eyeshadow on brown eyes often looks absolutely perfect.  Of course, all of this also depends on the individual as well, and everyone is different.  Make sure to keep on reading for information on a myriad of makeup looks that especially compliment beautiful brown eyes.
Pink and taupe/via pinterest.com/pin/542613455079964848

This simple and pretty look beautifully complements brown eyes.
Taupe cat eye/via pinterest.com/pin/354236326915267274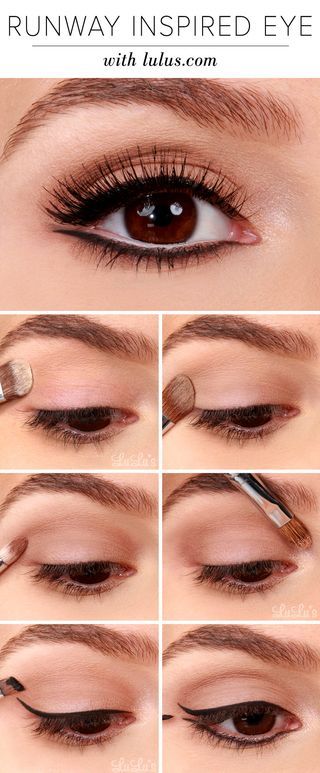 This glamorous look brings out all the beauty and mystery of brown eyes.
Smokey eyes/via pinterest.com/pin151503974938426309

This fashionable and flattering look is sure to suit your beautiful brown eyes.
Sparkly gold/via pinterest.com/pin/133137732710570432/

This ultra-glamorous look is perfect for holiday parties or even the nightclub!
Sparkly silver white/via pinterest.com/pin/322711129519997455/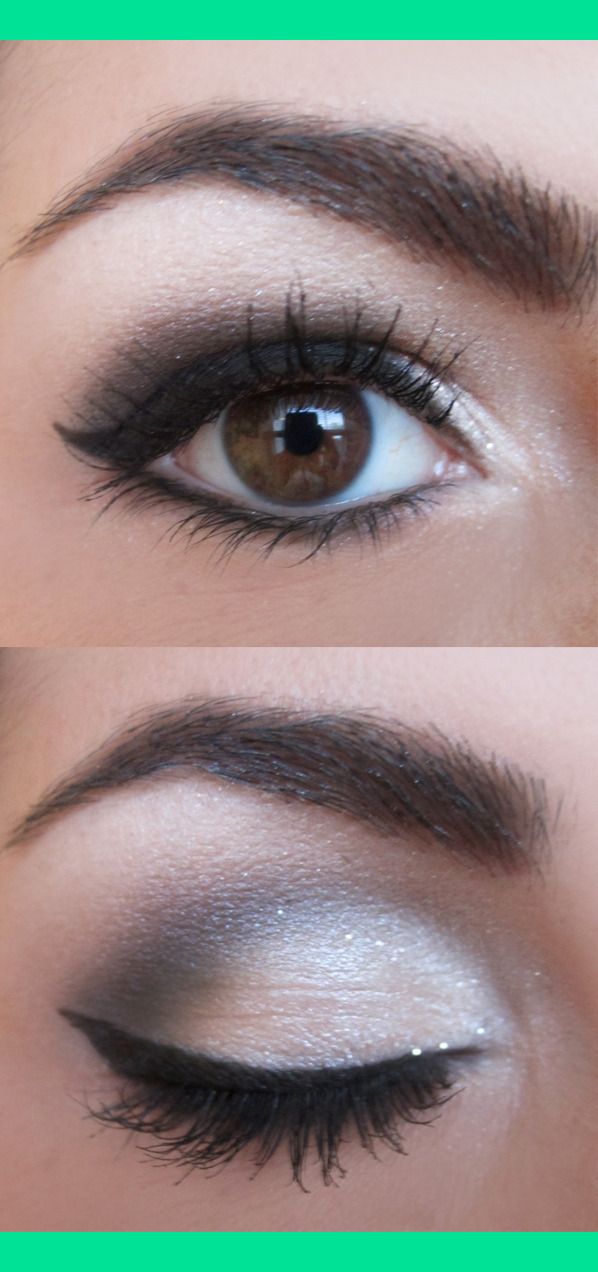 This ethereal, angelic look will make your brown eyes pop.
Sweet lavender/via pinterest.com/pin/501377370992378296/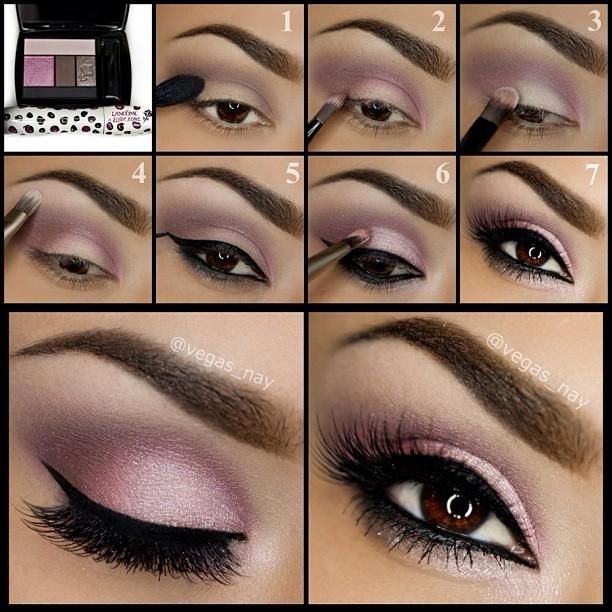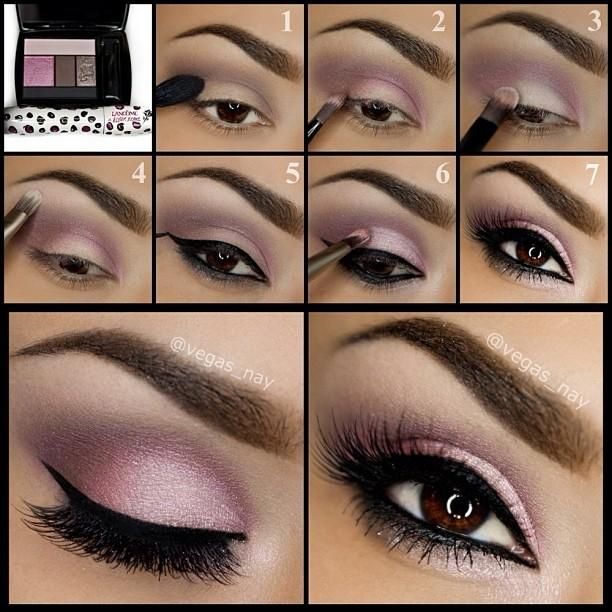 Lavender does a wonderful job of showing off all of the natural beauty of brown eyes.
Soft champagne shimmer/via pinterest.com/pin/376754325049653263/

This incredibly pretty look is versatile, and could be done for either day or night.
Plum and navy/via pinterest.com/pin/499477414899994877/

Navy and plum come together to show how gorgeous your brown eyes really are!
Metallic teal/via pinterest.com/pin/16747829841901855/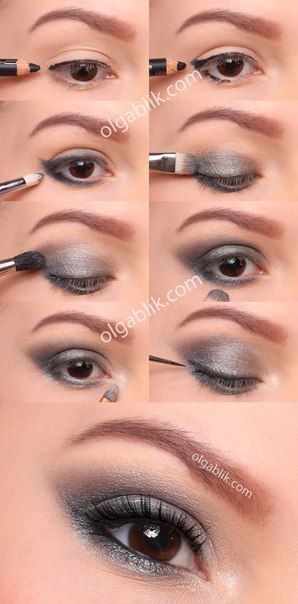 This fun and flattering look is sure to get your eyes noticed.
Rose gold/via pinterest.com/pin/377387643750431251/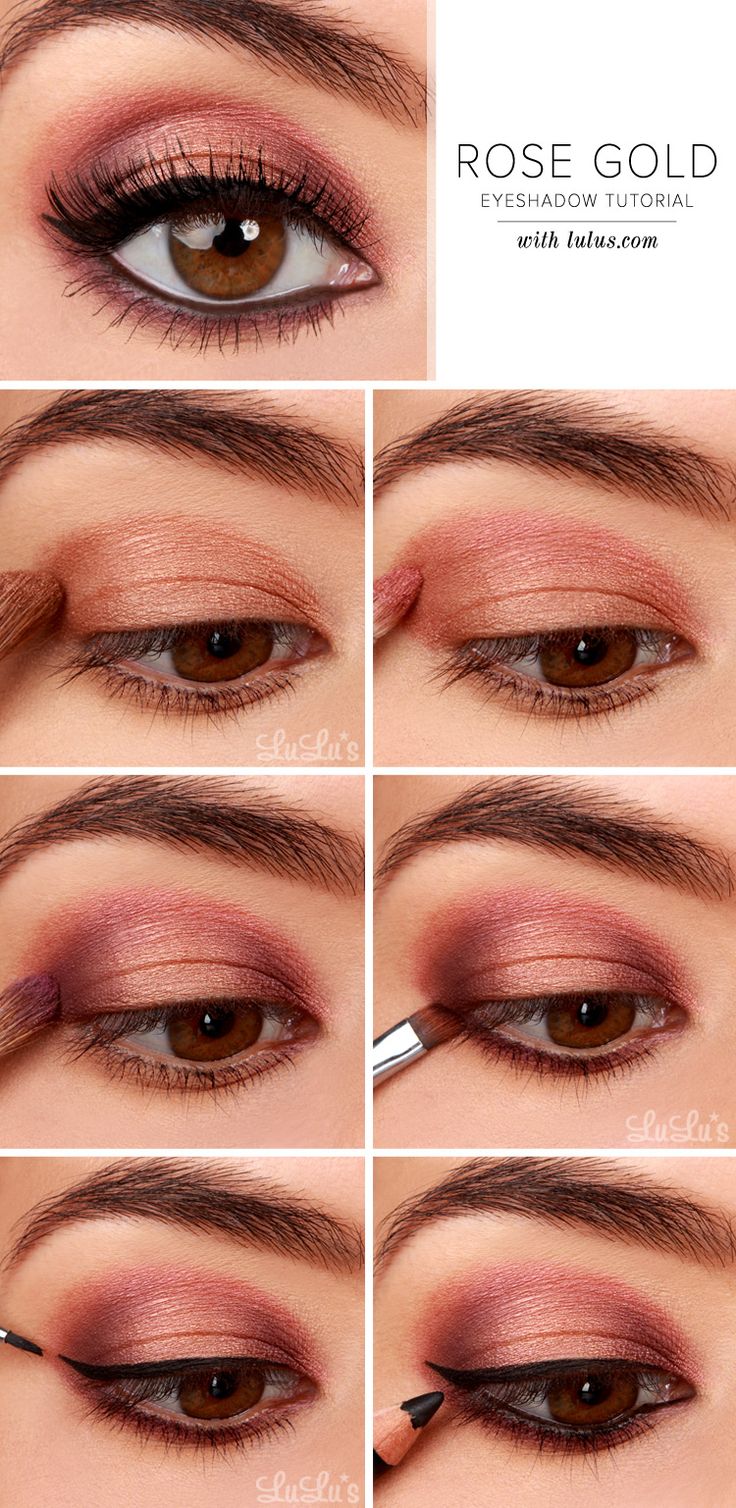 This dramatic look looks wonderful on brown eyes.
Daring brights/via pinterest.com/pin/536491374335768317/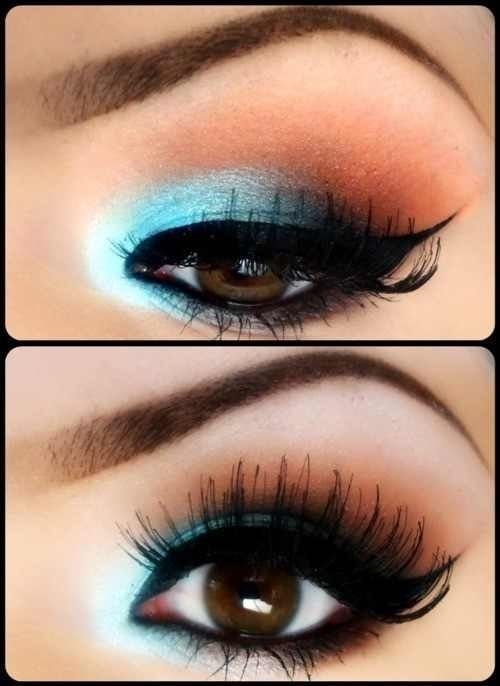 This is a great evening look for brown eyes.
Lilac eyeliner/via pinterest.com/pin/292311832034973127/

This simple and easy look will brighten your beautiful eyes in no time!
Soft natural look for brown eyes/via pinterest.com/pin/292311832034621550/

This easy look will bring out your natural beauty all day long.
Neutral look/via pinterest.com/pin/292311832033923912/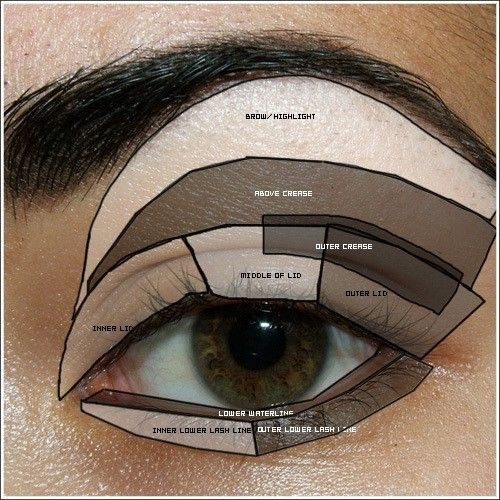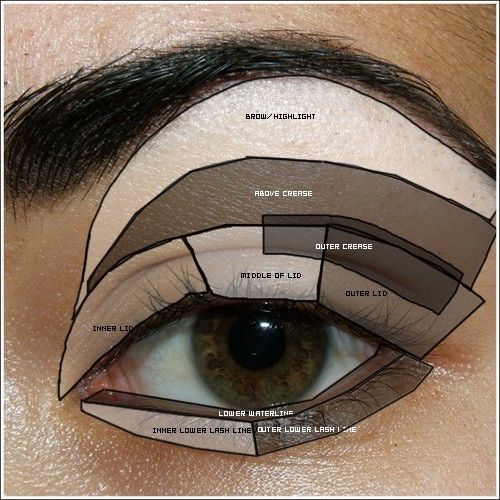 This classic and structured look is professional and polished.
Pink chocolate/via pinterest.com/pin/553028029219012262/

This pretty pink look will bring out all of the glamour of your brown eyes.
Draw an outline/via www.pinterest.com/pin/50172983325143315/

This eye-catching look is surprisingly easy to do, and is great for evening.
Incomparable sparkle/via www.pinterest.com/pin/478577897878499275/

This versatile and pretty look can suit either day or evening.
Twilight colors/via pinterest.com/pin/230316968420145261/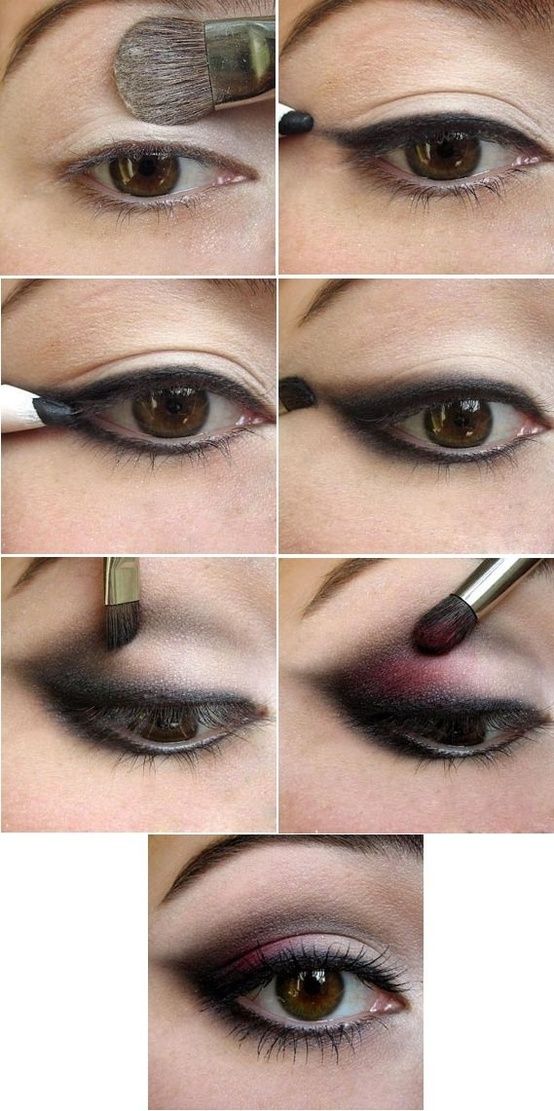 This wonderfully soft and pretty look will make your brown eyes pop.
Purple below/via pinterest.com/pin/254453447672774420/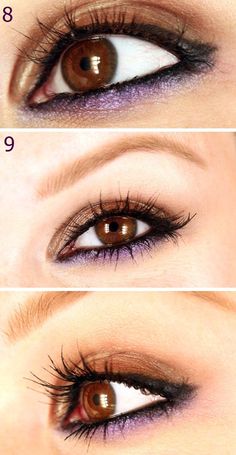 This trendy look will make you stand out!
Electric pink/via pinterest.com/pin/466052261412890112/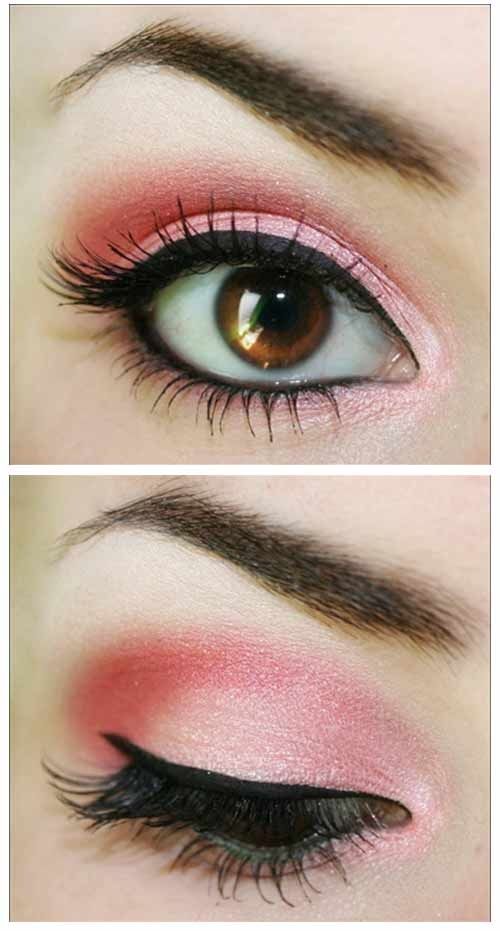 This incredibly pretty and feminine look shows off all of the versatile beauty and appeal of brown eyes.
Sparkling peacock/via pinterest.com/pin/368450813235724423/

Wear the colors of the beautiful peacock with this eye look.
Amber base/via pinterest.com/pin/397161260865020882/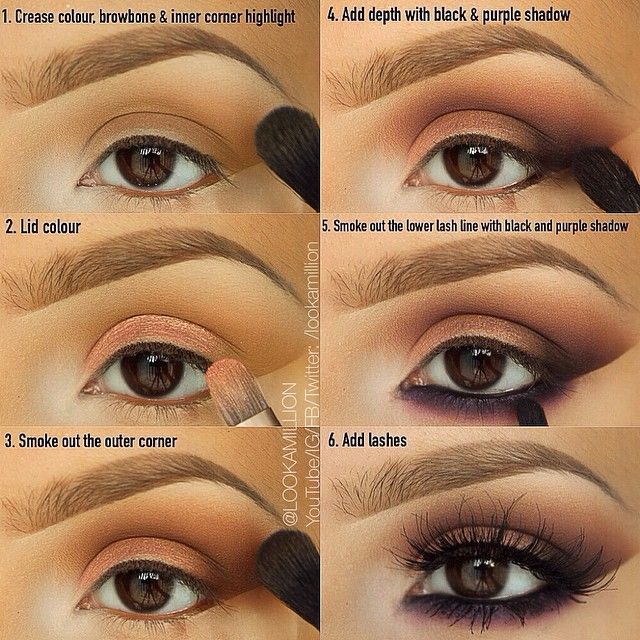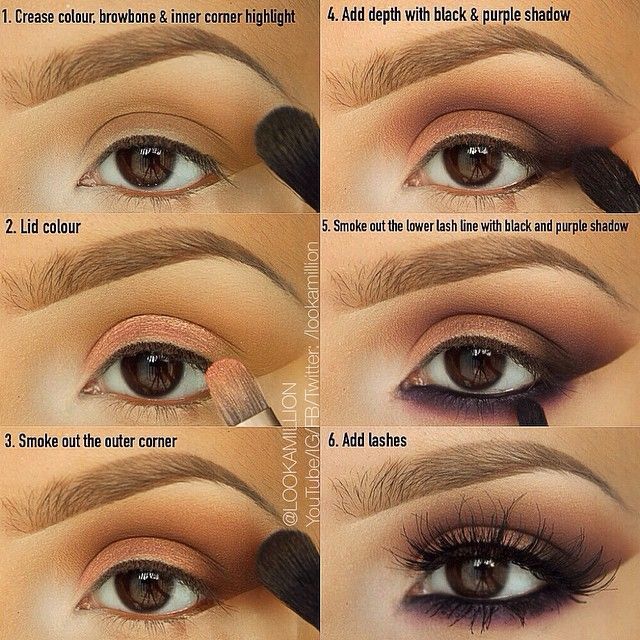 The amber base will help to bring out the golden flecks in your beautiful brown eyes.
Olive green/via pinterest.com/pin/455989530995338571/

This glamorous olive green look will help bring out the green in your brown eyes.
Cat eye with gold/via pinterest.com/pin/292311832038361177/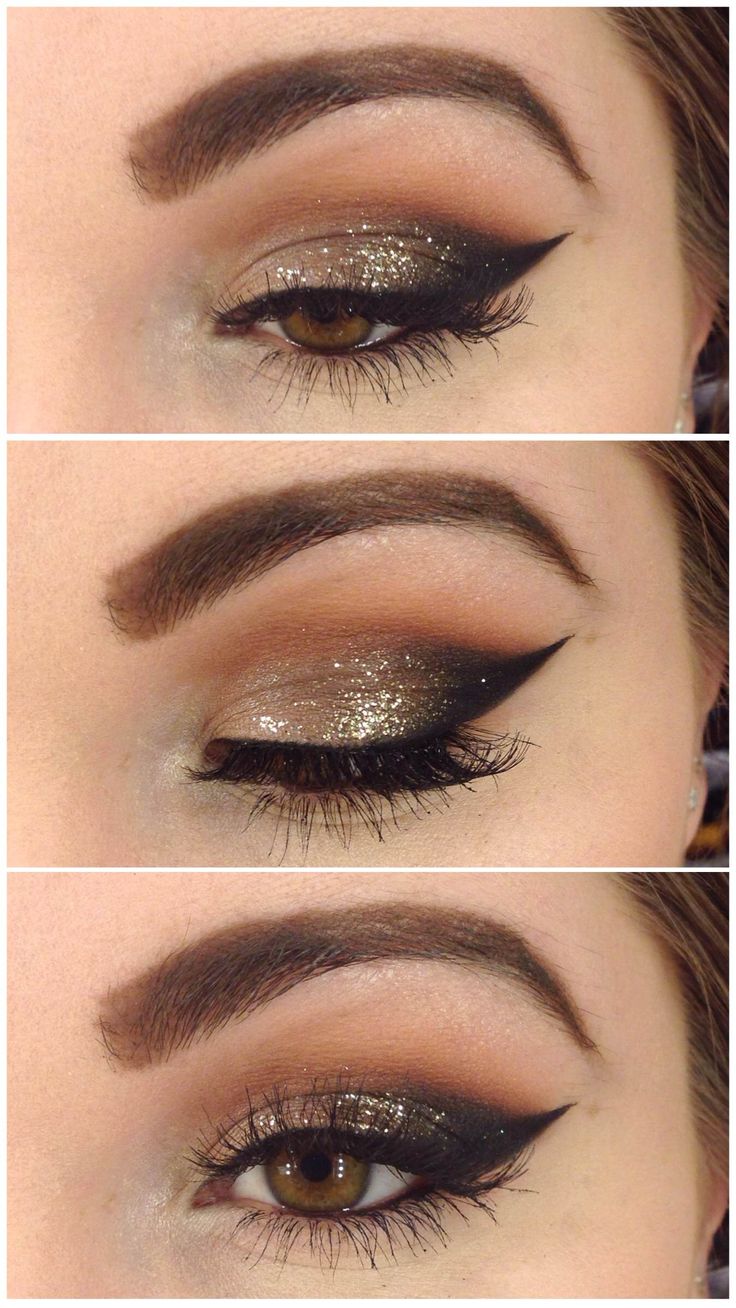 This cat eye with gold glitter is a good evening look for brown eyes.
Simple brown line with taupe shadow/via pinterest.com/pin/292311832038361177/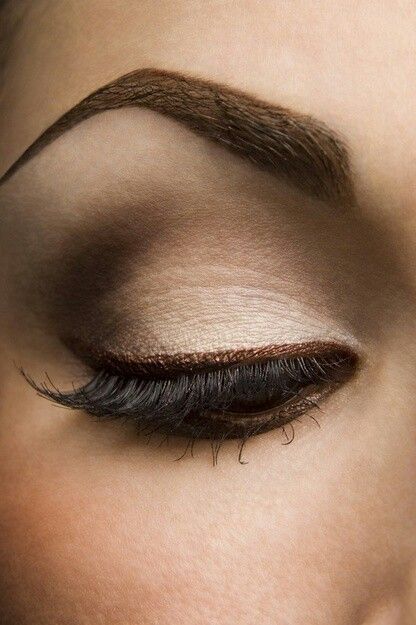 This soft and pretty look is sure to turn heads.
Mega long lashes/via pinterest.com/pin/292311832035391280/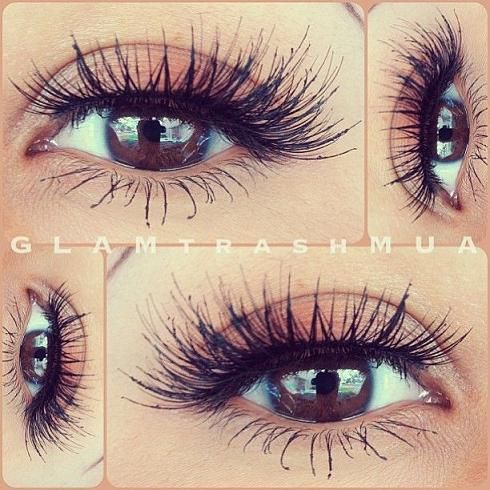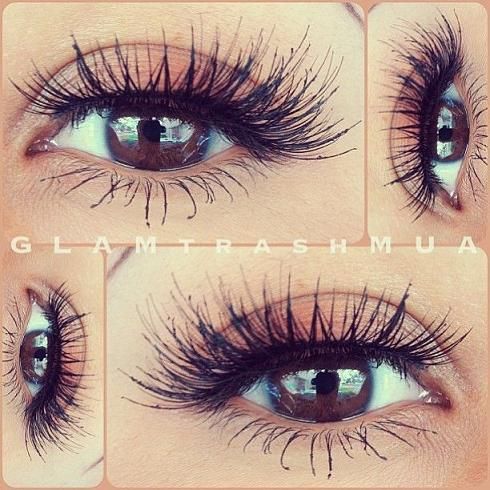 This mega long lash look will show off all the exotic beauty of your gorgeous brown eyes.