When you were a little girl, chances are, you had a collection of sundresses hanging up in your closet. Your parents (or grandparents) probably even have some old pictures or videos to vouch for it.
And you know what the say: some things, we never outgrow. One of those things would be pretty little sundresses. So whether or not you already have a few, take a moment to check out some of styles along with tips on how to wear the ones you've already got. After all, a gal can always afford to have one more summertime dress, don't you think? Yeah. We do too.
1. Flouncing mini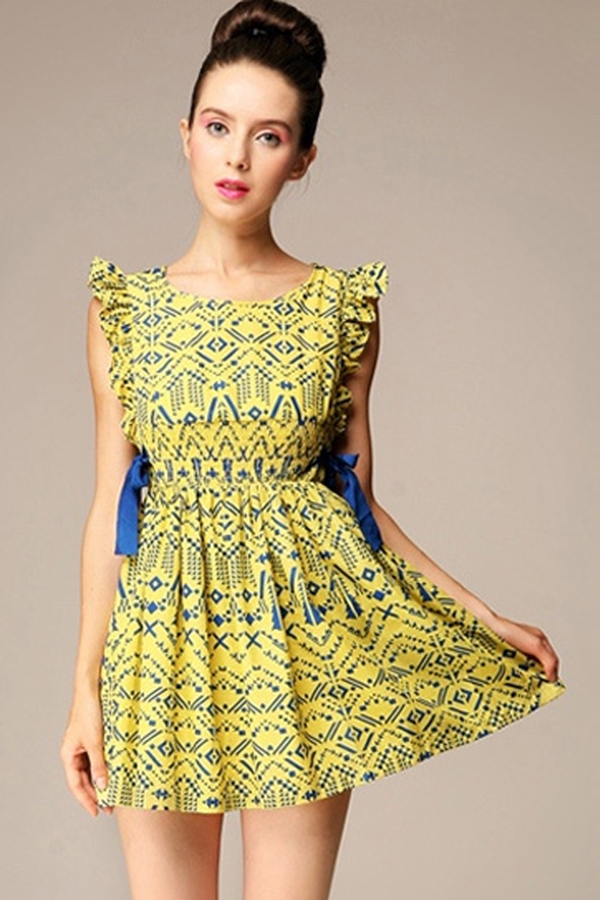 This is called a flouncing mini sundress. It's darling for countless reasons.
2. Add a belt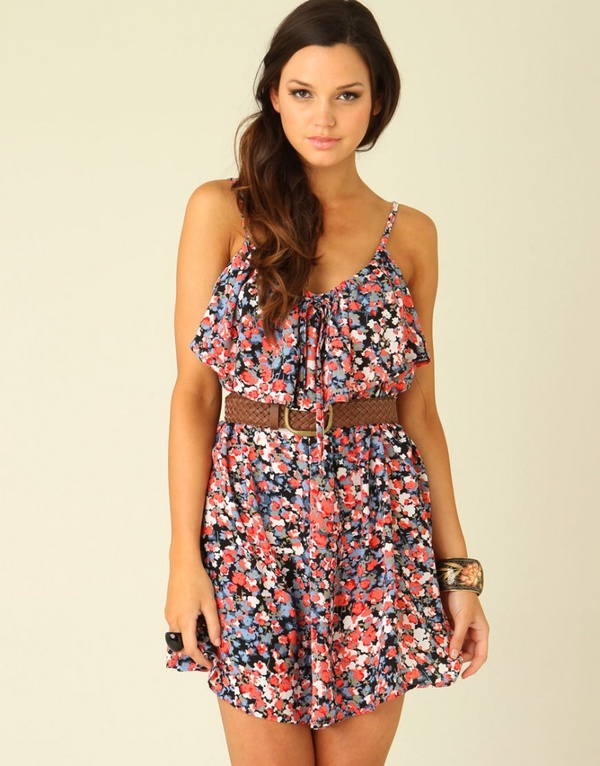 Something that you can do to add some shape to your sundress is to add a belt. A braided leather one like this or a metallic one would be perfect to any one that you have.
3. Sundress and boots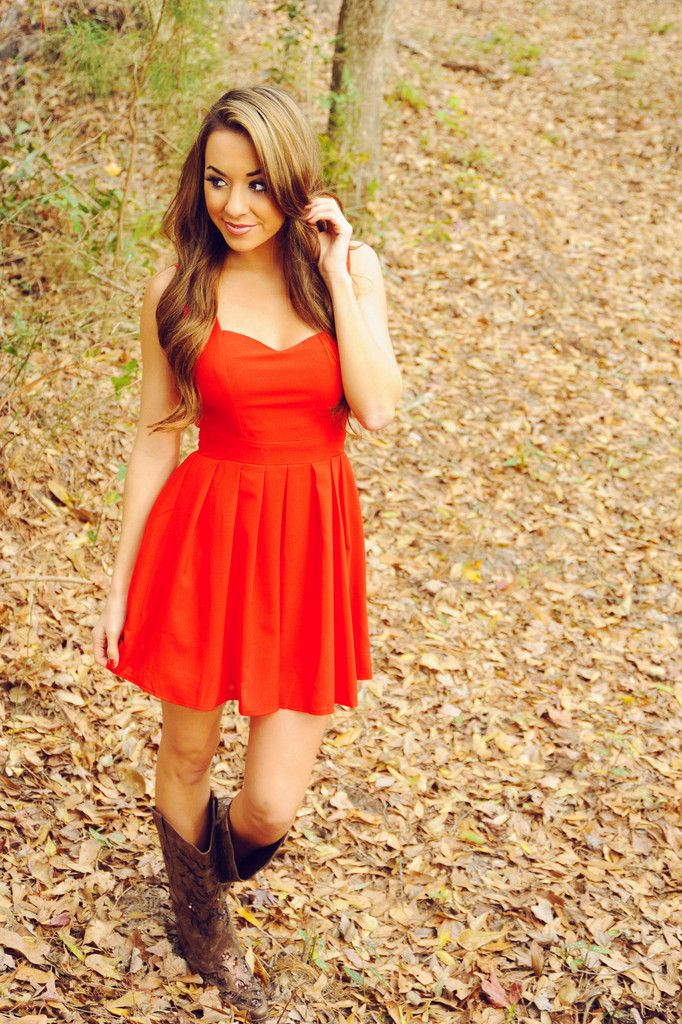 Sometimes what makes a sundress is not the dress itself but what you choose to go along with it. Like cowboy boots. (Other than heels, there's nothing better than a woman in a dress and cowboy boots.)
4. Blue jean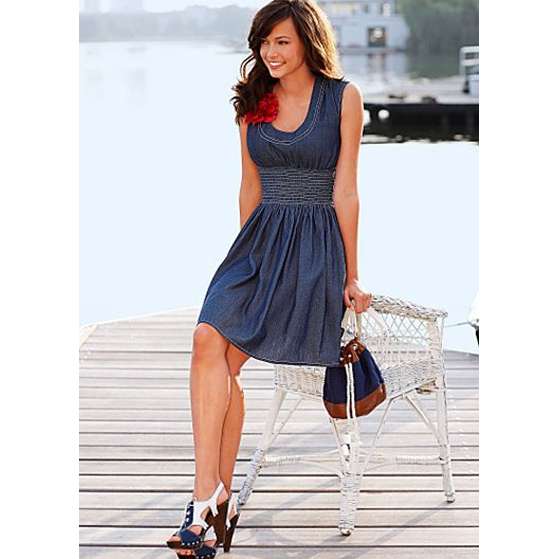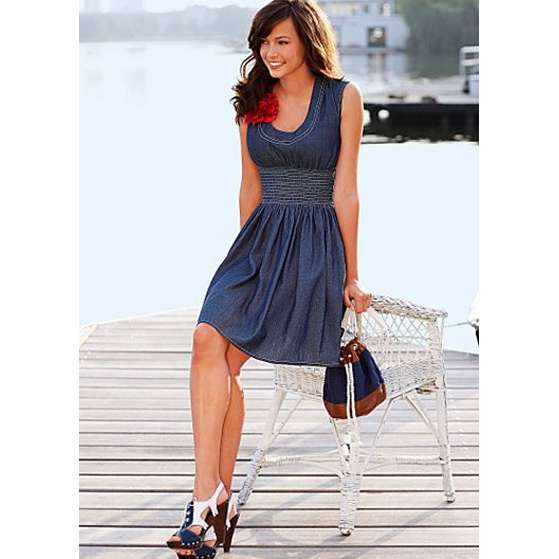 Remember, denim goes with everything. So why not get a sundress that's made out of denim?
5. Lace overlay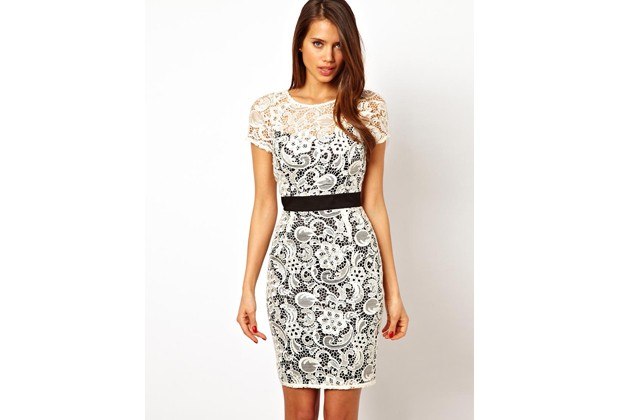 Here's the kind of sundress that you should wear at an event like a wedding. The lace overlay is exquisite.
6. Polka dots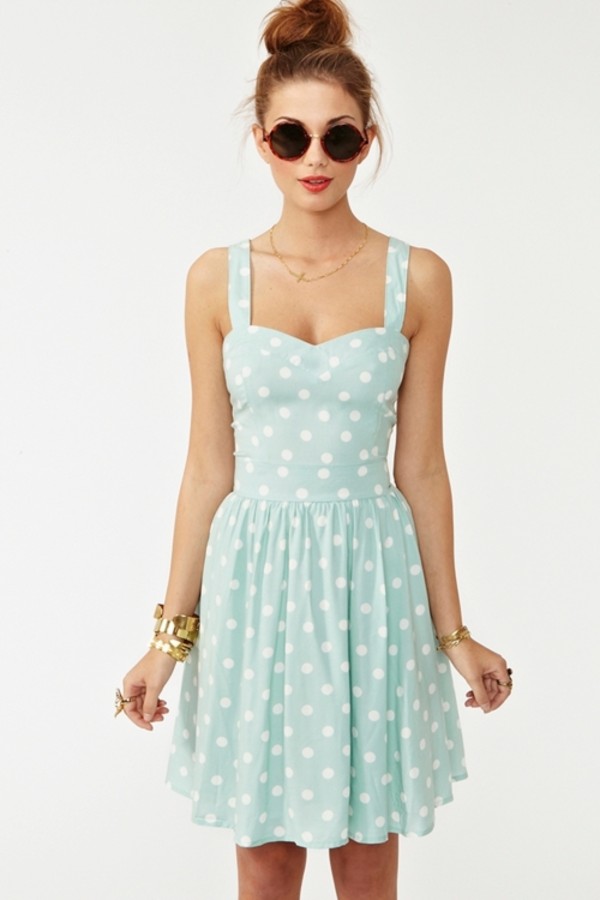 Polka dots are so captivating in the absolutely cutest kind of way. If you're going to look for a sundress with this kind of print, go with a pastel rather than a black or navy. It will look more exclusive if you do.
7. Floral fun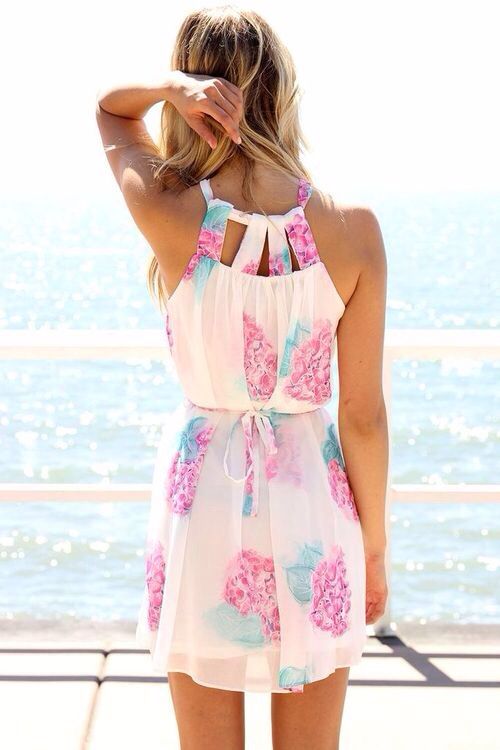 A sundress with flowers on it goes hand-in-hand. They both tell the story of summertime in its peak season.
8. Tribal print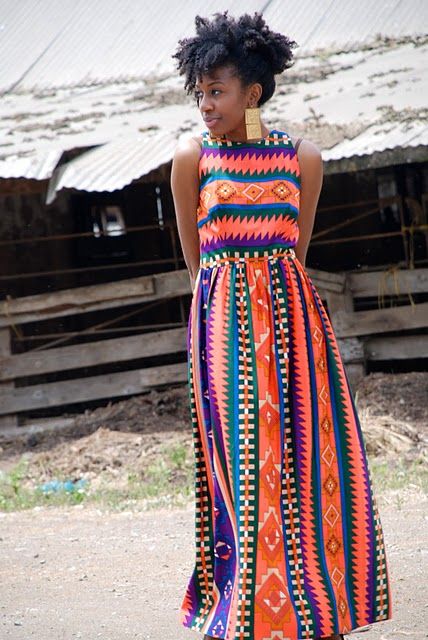 Another wonderful print is tribal. A pattern like this one is so multi-colored and fun.
9. White eyelet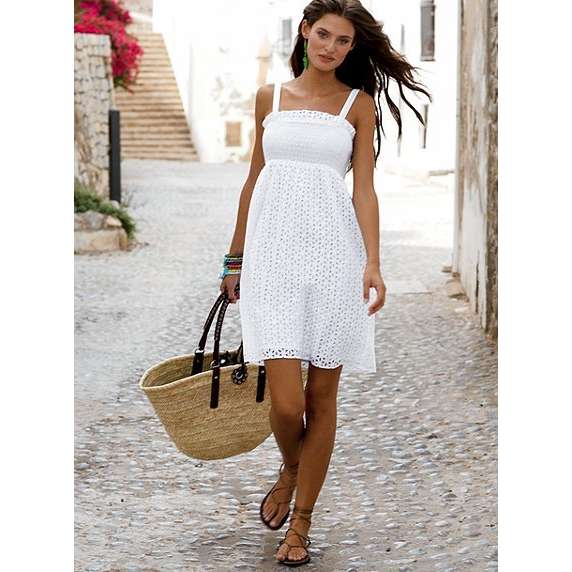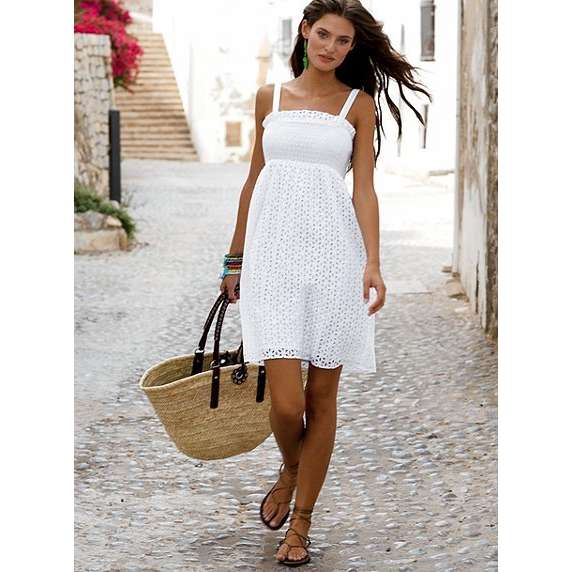 This looks just like the sundress that many girls wore while growing up. And the eyelet pattern? It's classic.
10. Boho halter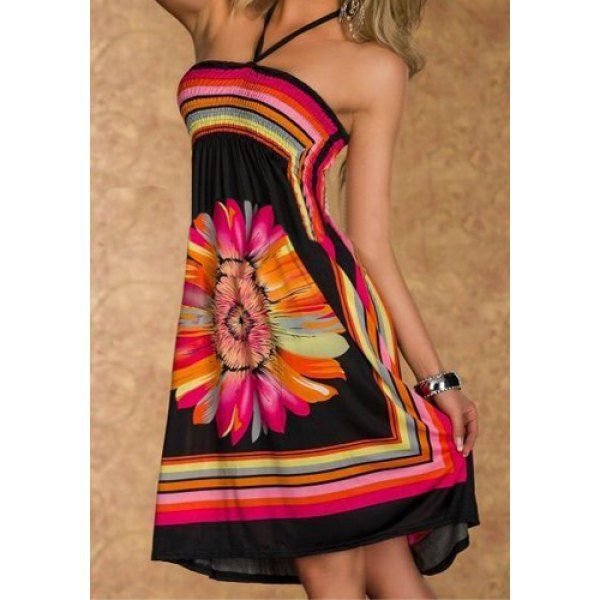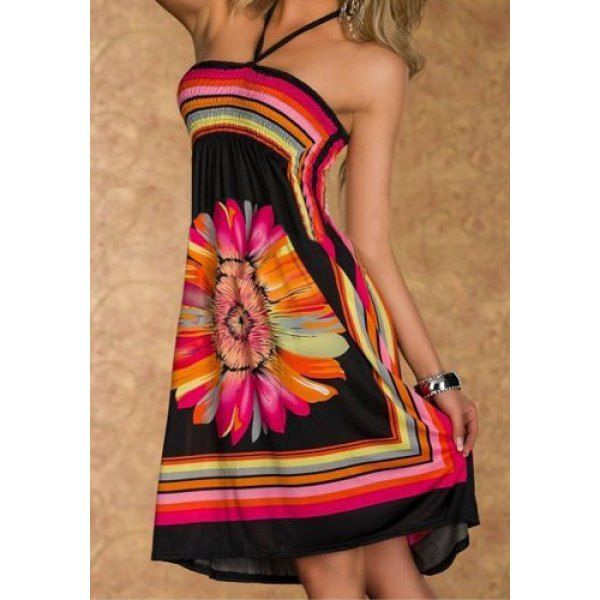 If Bohemian is the look that you're after, a halter type with a bold pattern will give you the results that you're looking for.
11. Strapless maxi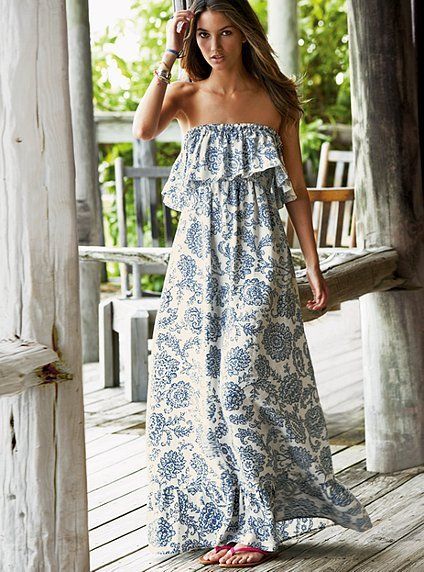 Or, you can wear a strapless maxi one like this. The pattern is so Boho chic.
12. Detailed backing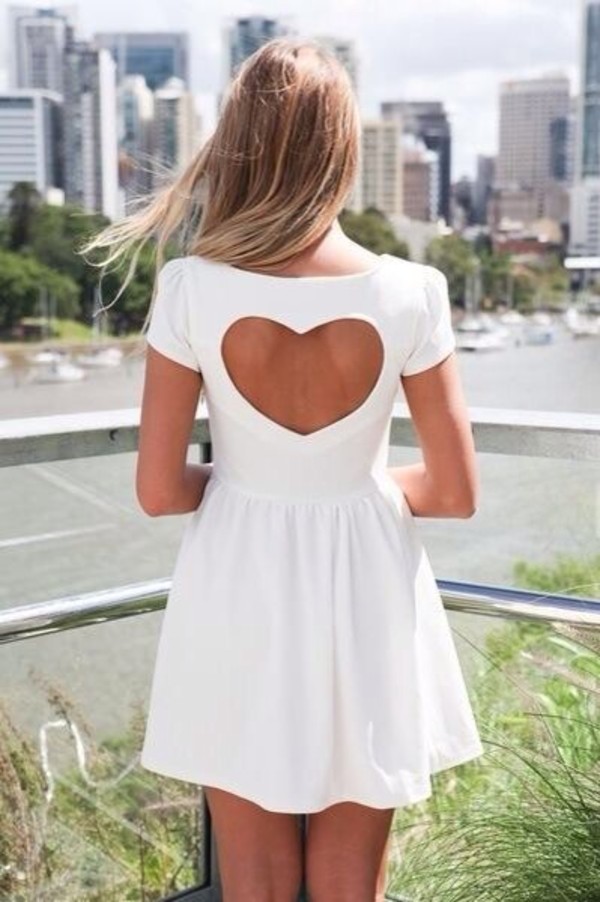 The perfect dress will have you looking amazing from the front and back. So, when you're shopping for a sundress, get a couple that has a bit of detailed backing too.
13. Pleats and sequins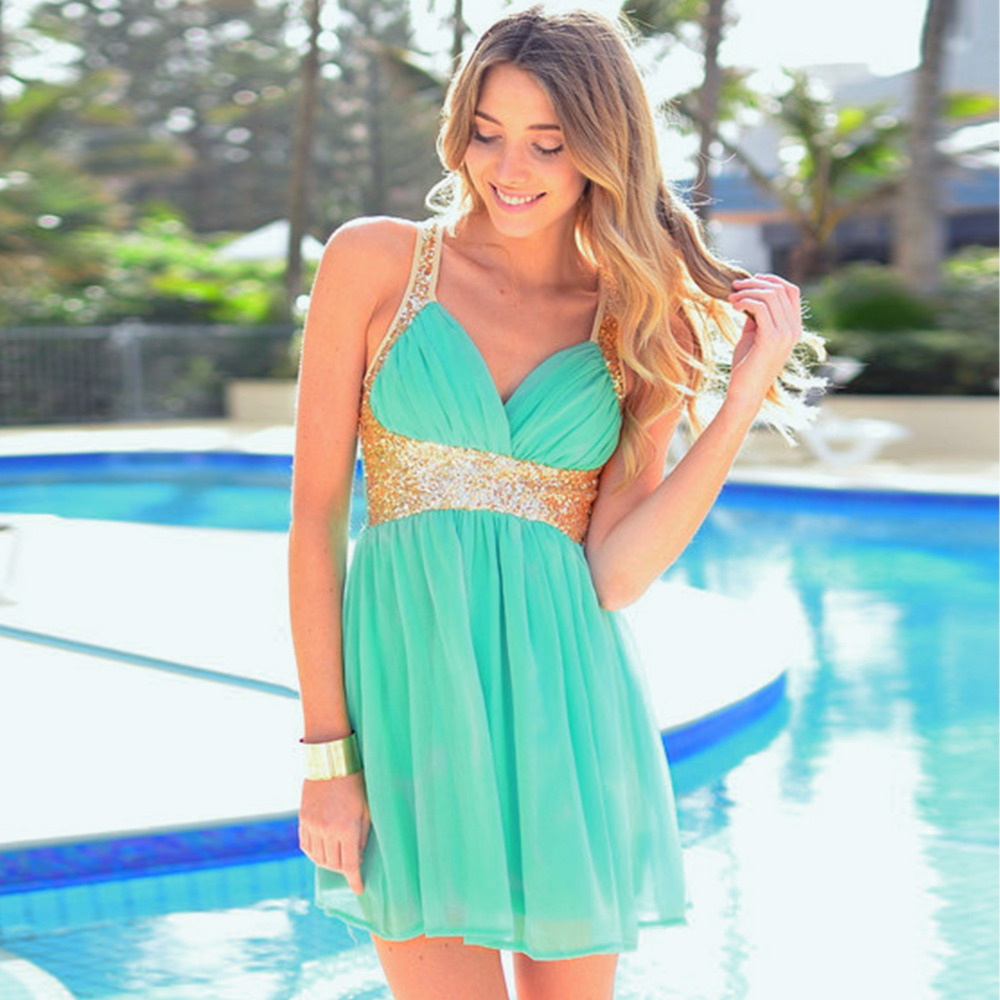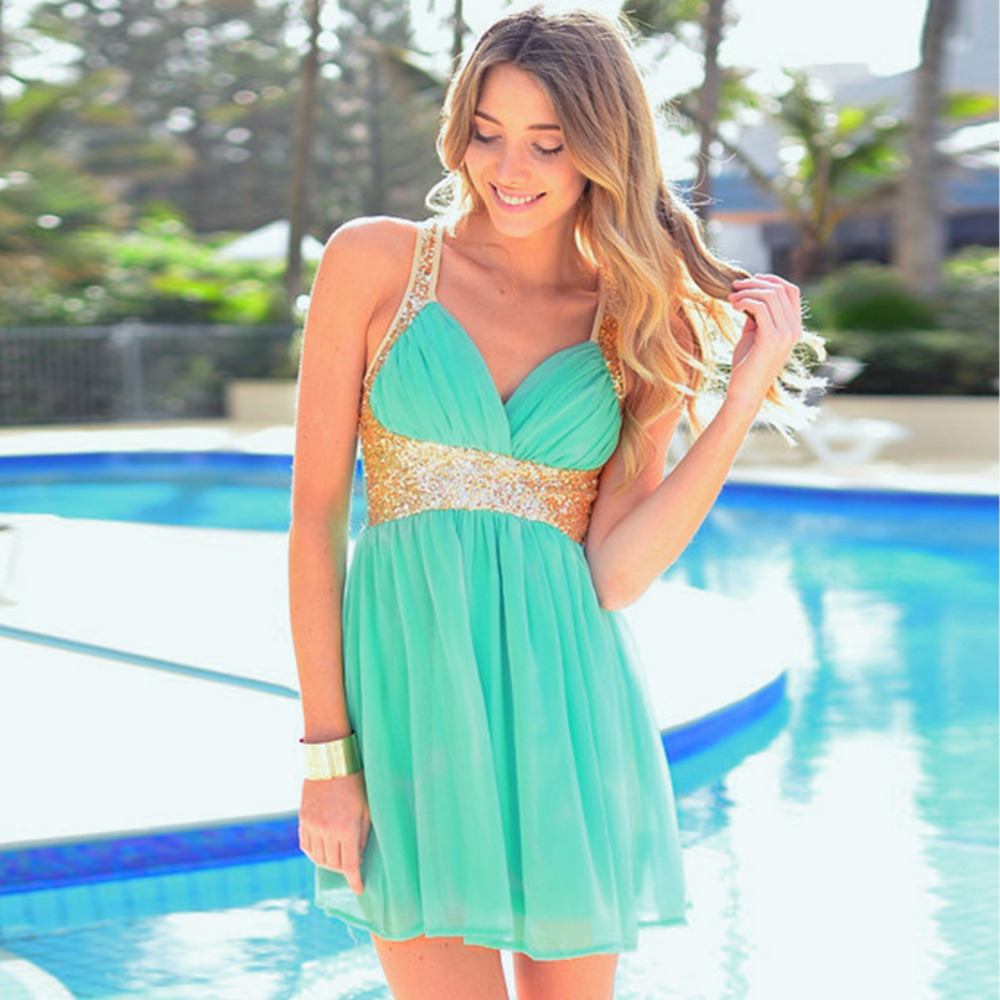 This little chiffon number is how you make a sundress work for a dressy occasion. The fabric along with the sequins go so well together.
14. Strapless and lace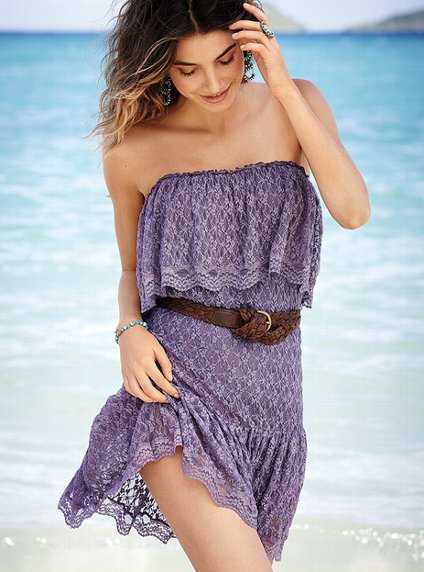 This is another kind of Bohemian style of sundress. We're not sure what we like more. That's it's strapless or that it's all lace.
15. Oversized shirt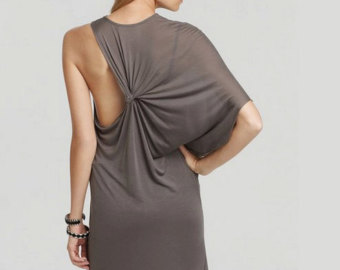 Can an oversized shirt be a sundress? It can if it's sheer and you add something really unique to it—like this one-shoulder style.
16. Floor length chevron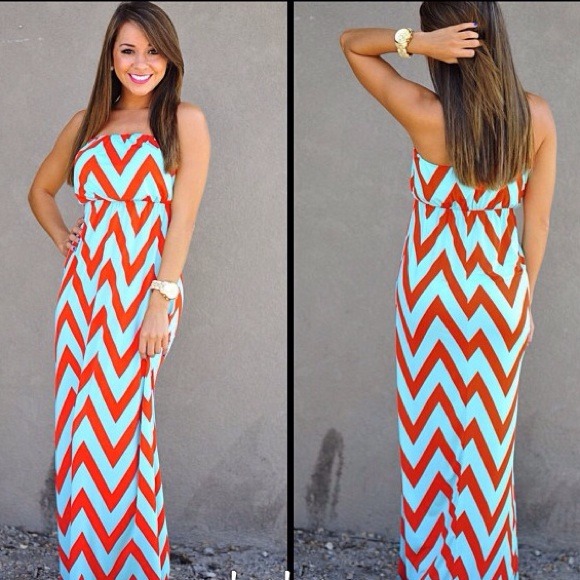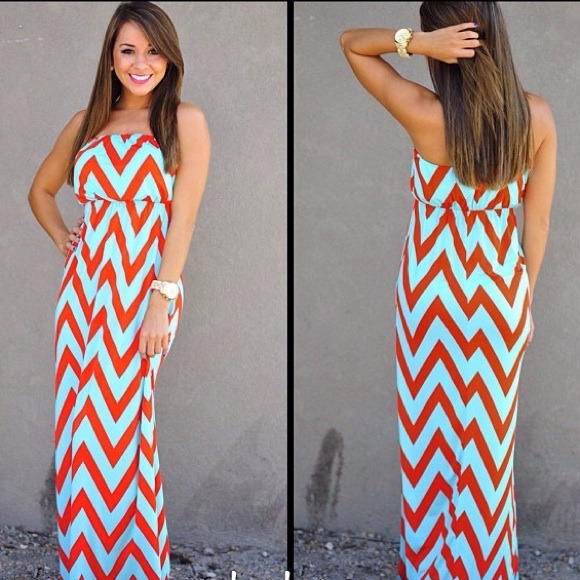 As you've already seen, maxi dresses are wonderful sundresses. If you want the look of yours to stand out a bit, go with striped or chevron print. And make sure that the color combo is bright and cheery like this one too.
17. Off-shoulder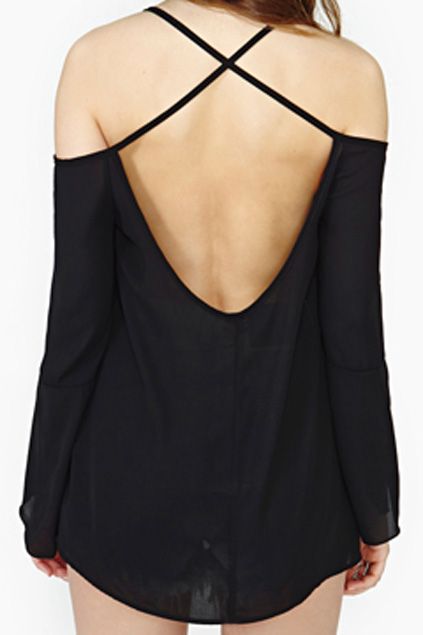 Whether you decide to wear this over your swimsuit or alone, you'll have plenty of people asking you where you got it.
18. Beaded neckline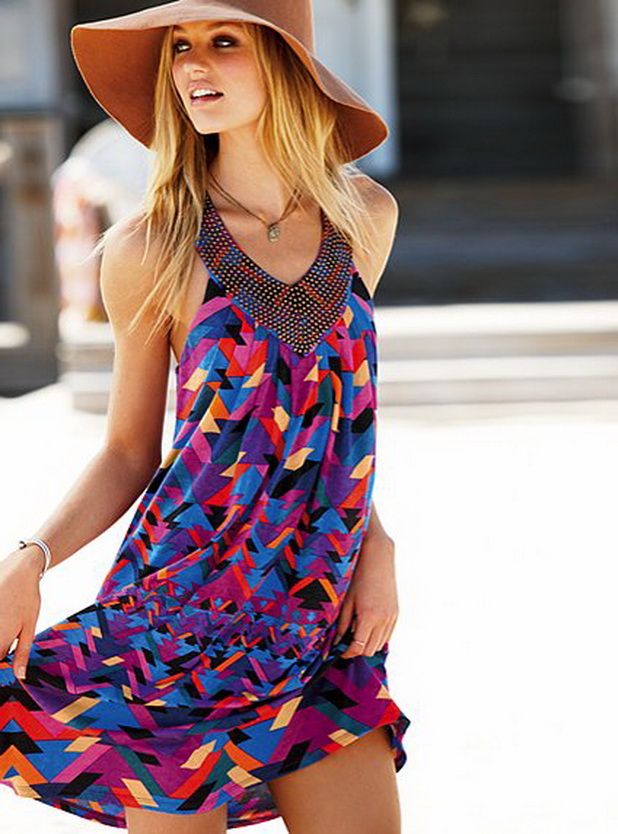 We love the beaded neckline. And the big floppy hat that she decided to put on with this sundress too.
19. Ombre color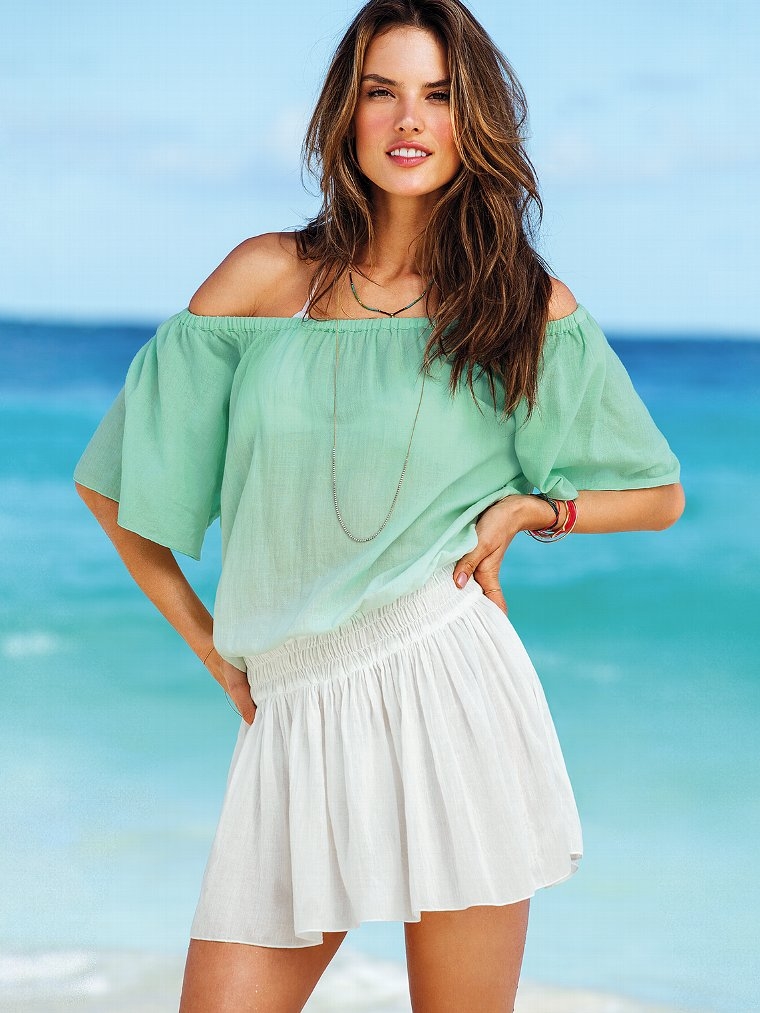 You will literally look lie a tall cup of ocean water in this ombre-colored sundress.
20. Pastel-accented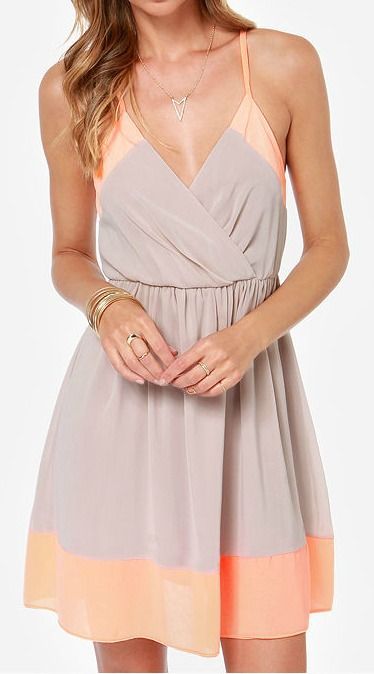 If you're someone who naturally gravitates to neutrals, consider getting the kind of sundress that has some pastel accents on it. We like this orange because it's reminiscent of a Creamsicle.
 21. Tropical print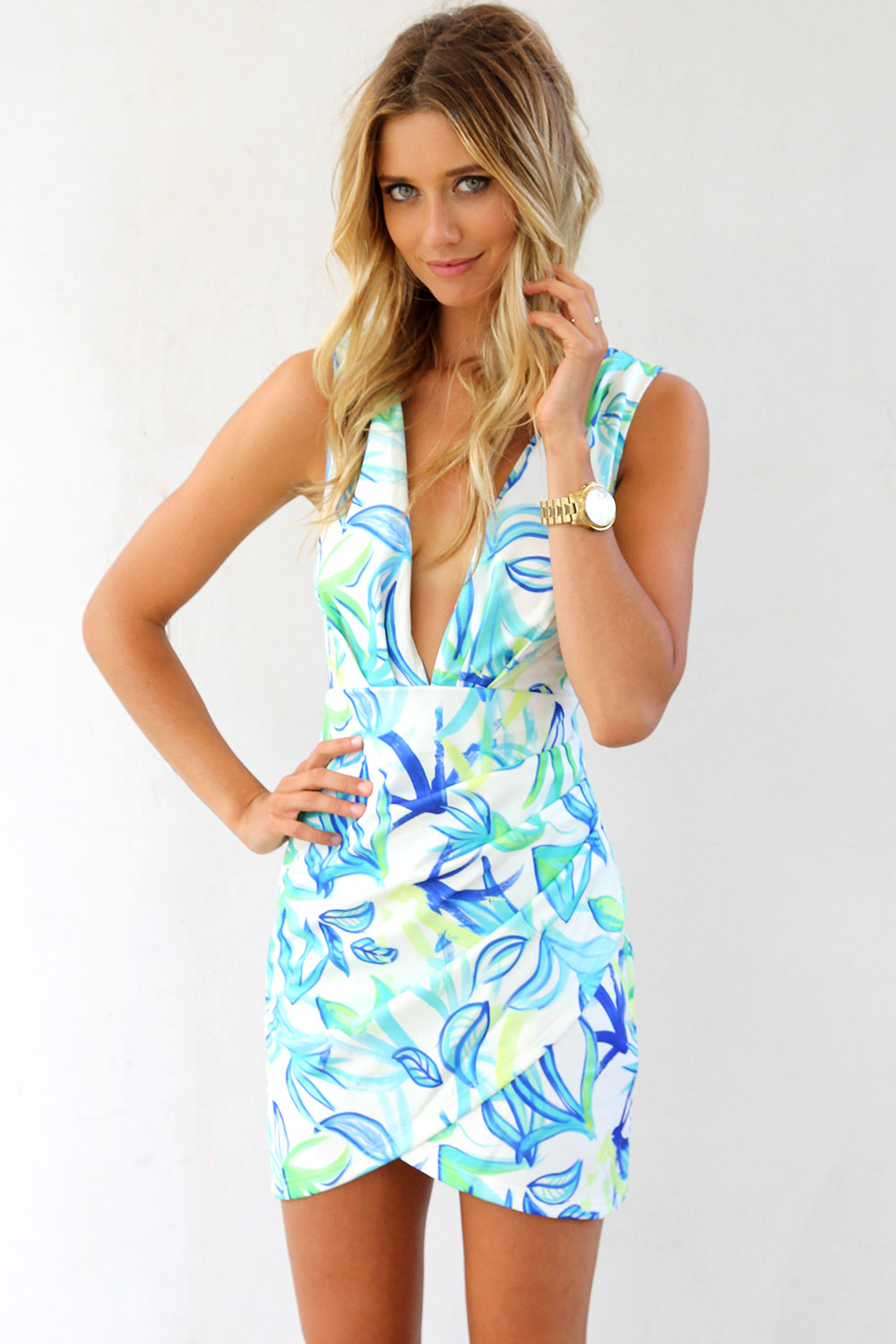 Tropical print puts everyone in the mindset of going to Hawaii or a cruise. Even if you can't afford to do either one this year, at least you'll look like you did.
22. Geometric pattern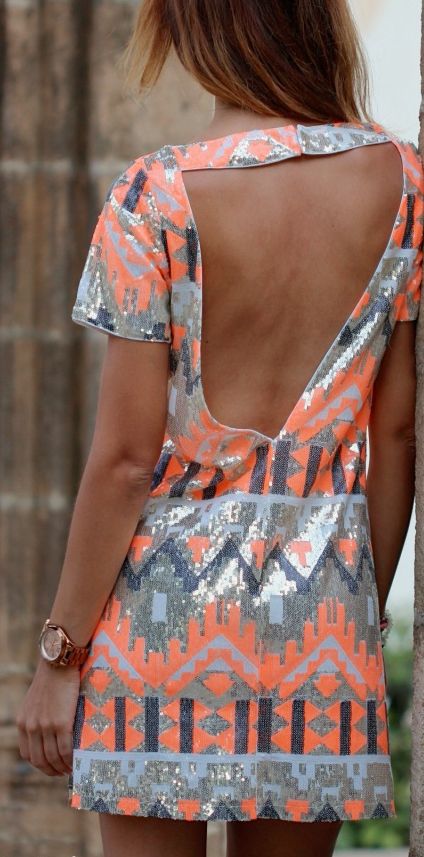 Geometric patterns are so aesthetically-appealing. Even more so if they come in sequins. (And yeah, the back of this dress caught our attention too!)