If you're fortunate enough to have really long (and healthy) hair but as much as you love it, you must admit that you don't always want to go through the styling drama that comes with wearing it down all of the time, no worries. One of the most fashionable ways to wear long hair right now is in the form of a bun.
If you're the kind of gal who uses your pencil to secure a "quickie bun", you might not find the thought of wearing one for fashion purposes to be super appealing. But we're hoping that over the course of the next few minutes—thanks to all of these fresh buns looks that we have to offer—we'll be able to change your mind.
1. Big "front bun"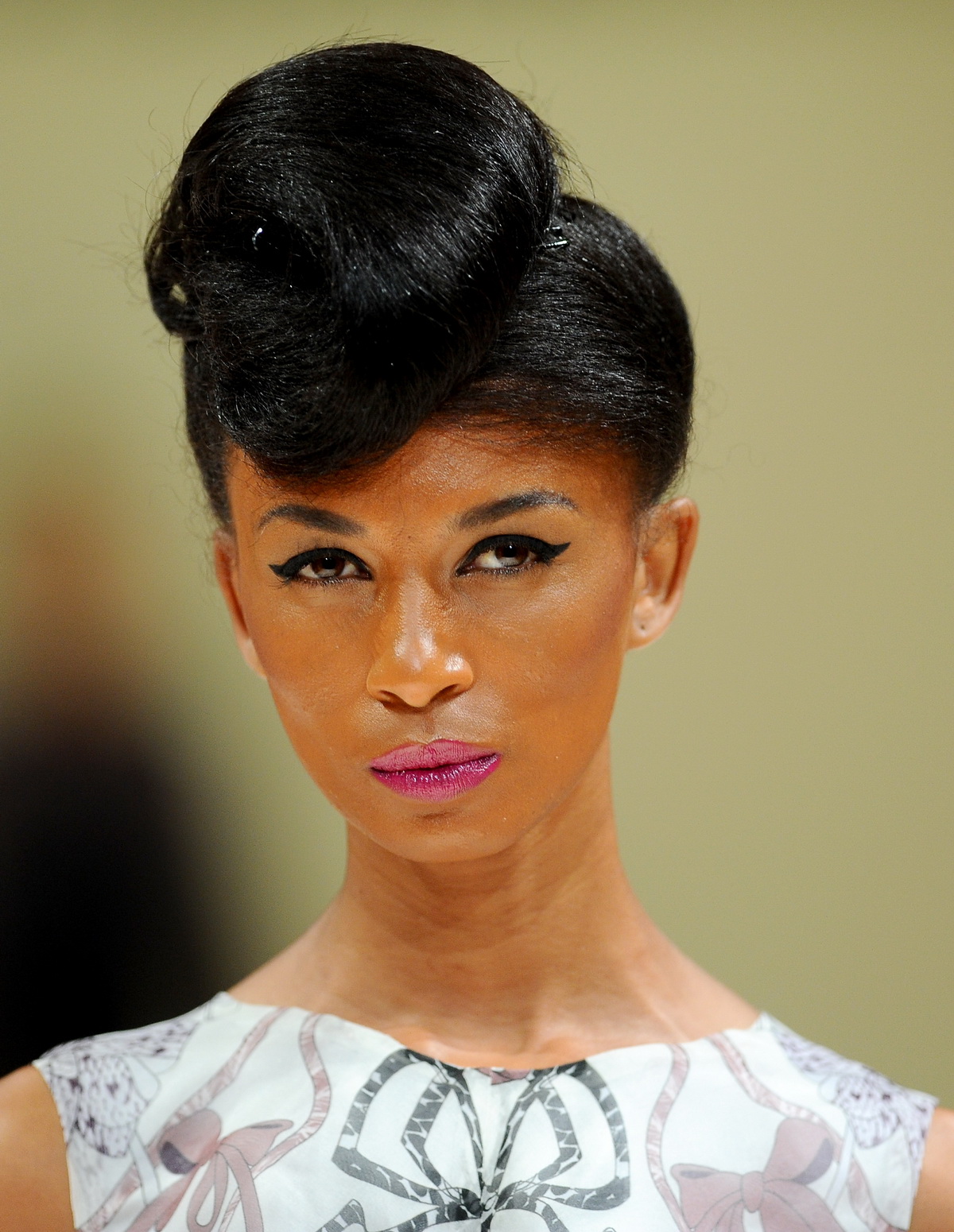 A front bun is pretty sophisticated-looking. At the same time, it's very easy to do. Rather than positioning your hair on the very top of your head, simply move it closer to the front of your face and then secure it with a few bobby pins.
2. Double-twist bun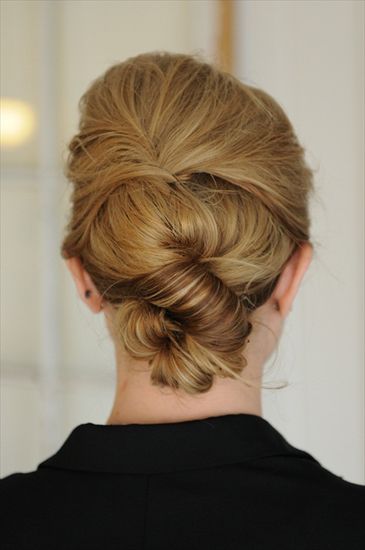 All you need to do in order to create this classy look is to twist your hair a couple of times and then put the bottom of it into a bun.
3. Loose knot low bun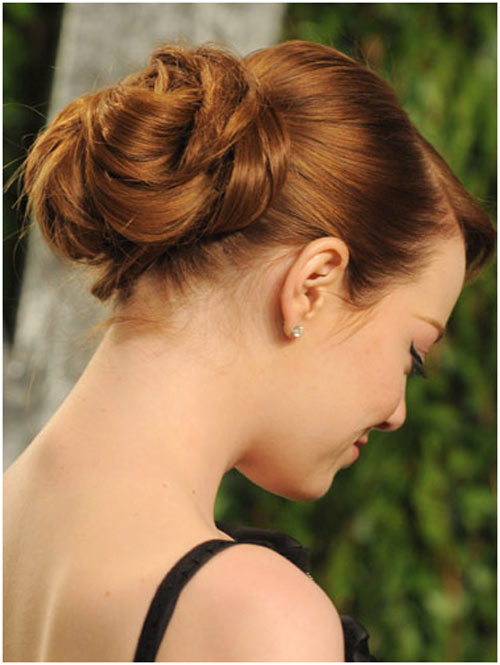 Who said that buns had to look flawless. Personally, we like how loose and fancy free this particular low knot bun is!
4. High bun (with bangs)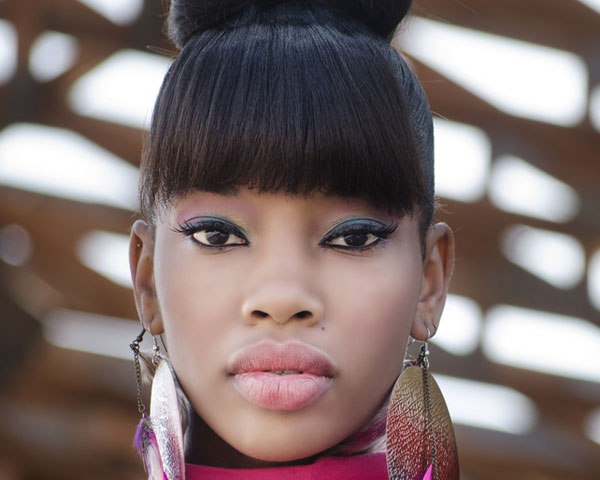 SEXY. A high bun with a blunt bang (especially if you're going to rock some big earrings with it) is the ultimate (and classic) bun look.
5. Side braid bun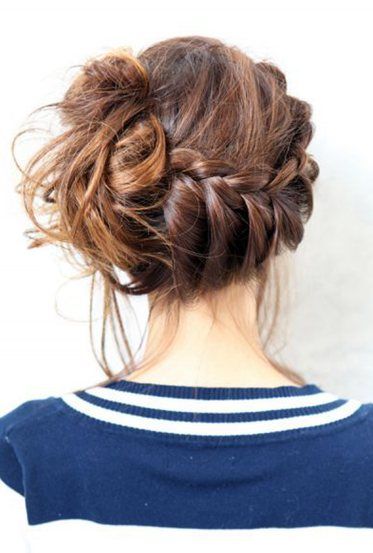 Initially, this look might seem a bit complex. But all you need to do is create a side fishtail or French braid and then turn it into a bun. (For the record, if you happen to wear weave, unless it's micro-braids, this is the kind of style that really is best on natural hair.)
6. "Bow tie" bun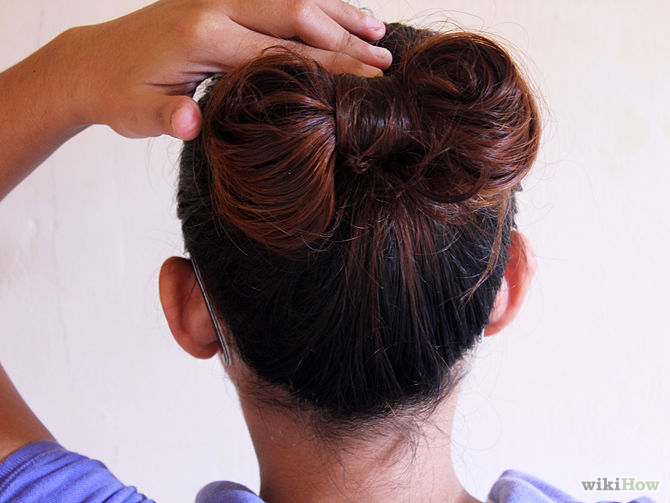 How precious is this? It literally looks like a bow tie, doesn't it? If you're wondering how on earth you can pull this look off, click here.
7. Front braid side bun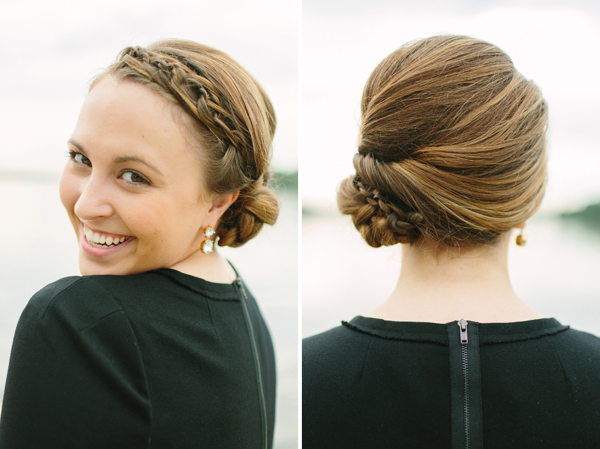 The front braid is nice because it goes along quite well with any of the Bohemian fashions that you might happen to have.
8. High bun with braid decor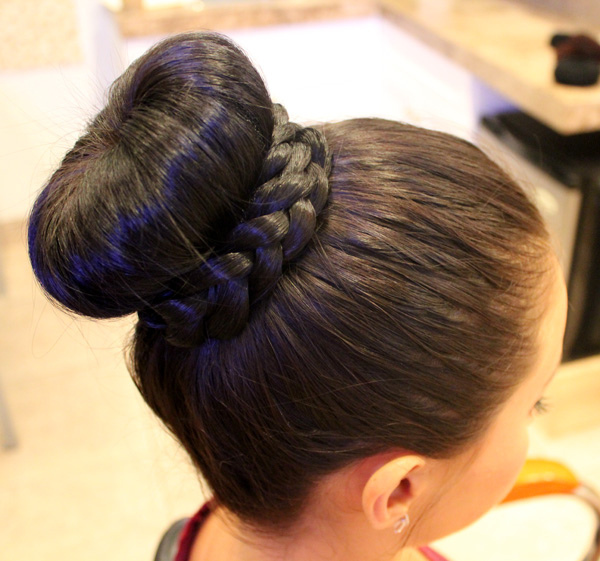 A high bun with a braid going around it looks very feminine and very regal too.
9. "Messy" bun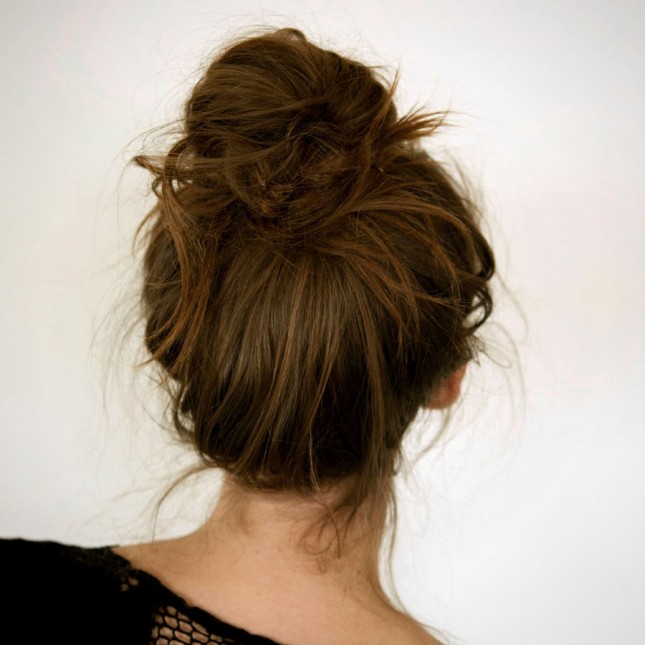 OK, this is the style that probably best fits the whole pencil-in-the-hair thing. It's a classic, though and so we simply had to showcase it.
10. Braid-n-bun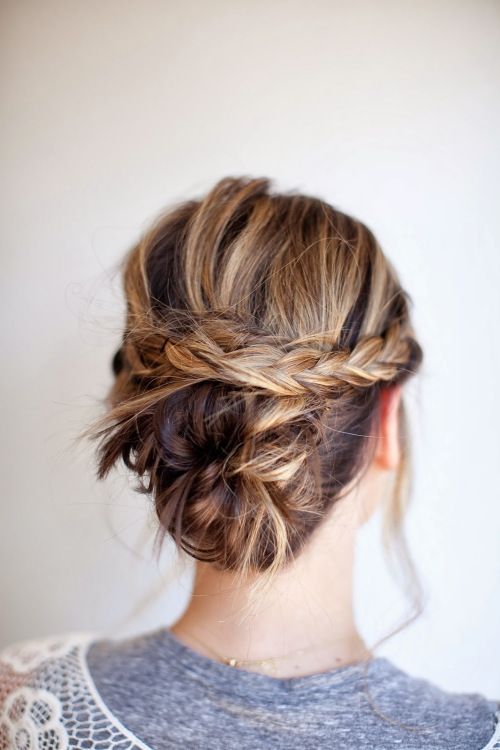 Two side braids connecting into one big low bun is what this look is all about.
11. Bun with scarf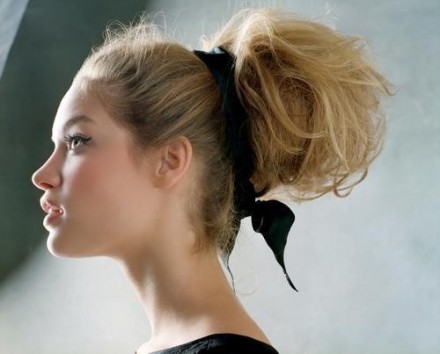 Sometimes, it's an accessory that can take a look to a whole new level. This scarf makes her bun look at lot like this 60s doesn't it? It's even a bit reminiscent of a bouffant, don't you think?
12. High bun with big bow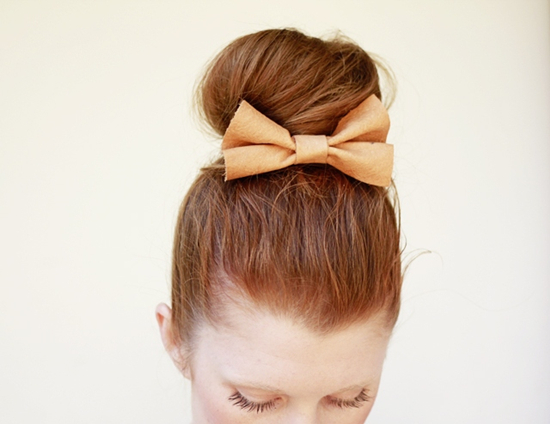 "Darling". There is no better word to describe what a big bow does for a high bun.
13. Side braid and low bun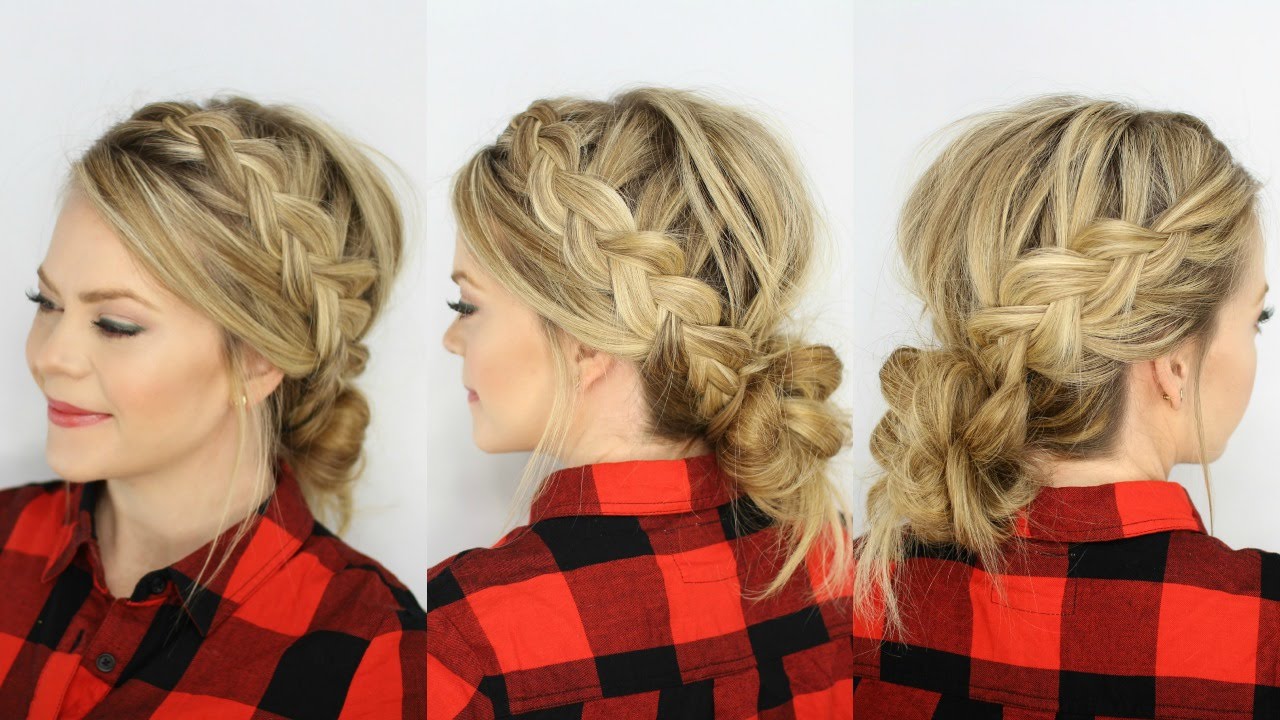 This is somewhat similar to the side braid that we already showed you. Only in this shot, the bun is lower.
14. "Ballerina" bun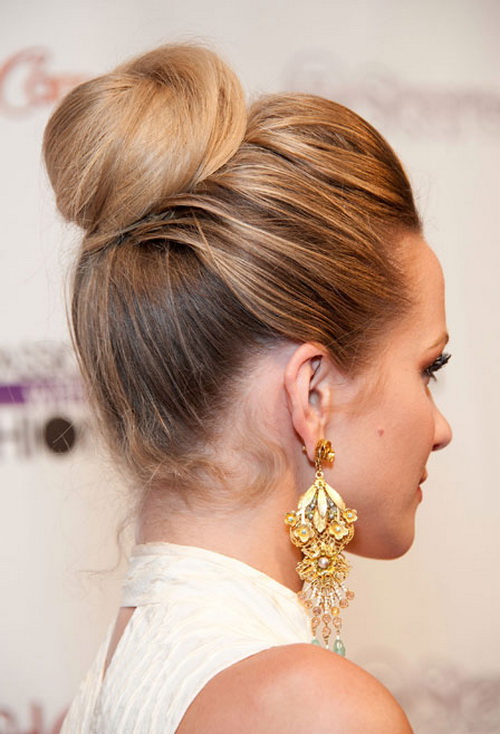 Another favorite kind of bun among many women is the ballerina bun. Whether you are a dancer yourself or you're planning to check out a show featuring some, you'll be picture perfect in one of these.
15. Twist-and-bun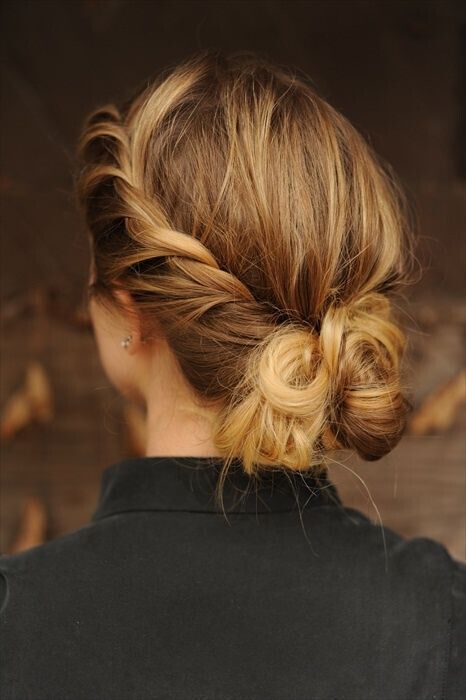 Twisted hair is also a hair trend right now. So, why not combine the twist and the bun together?
16. Bun with long bangs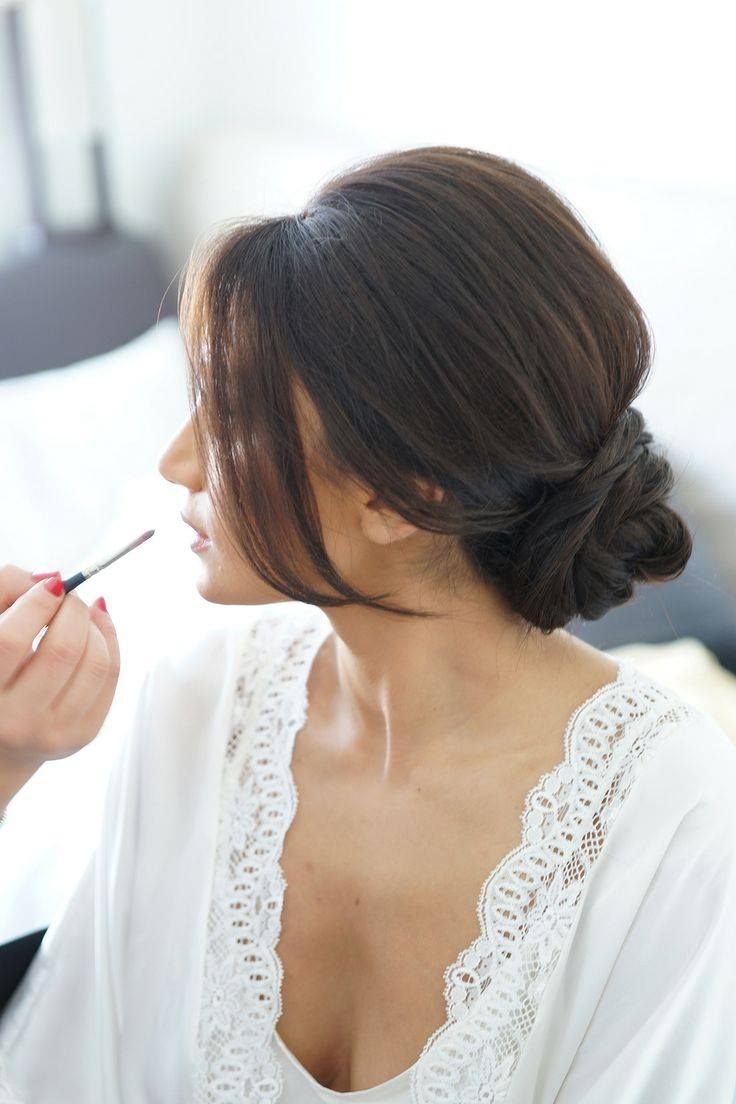 Some people believe that if you're going to wear a bun, it needs to be as sleek as possible. We beg to differ. Some loose tresses or long bangs can make it look so sweet and romantic.
17. "Double" buns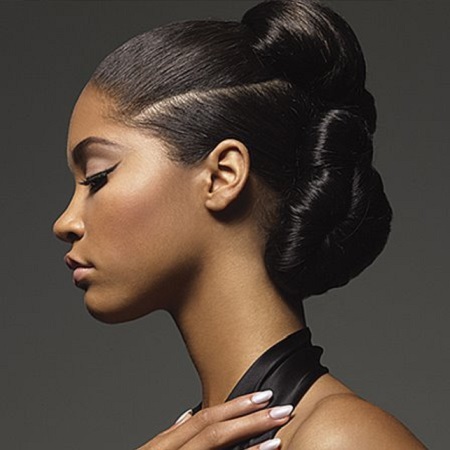 This is the kind of bun hairstyle that will look perfect on a little girl or a grown woman. Clearly.
18. Bun with flowers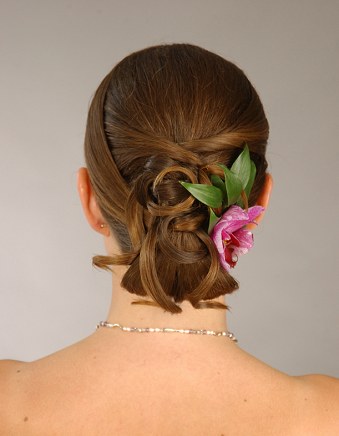 Got a date coming up? No matter how simplistic your bun may be, it's going to seem a bit more extravagant with the help of a flower. Preferably a real one.
19. Bun with bobby pins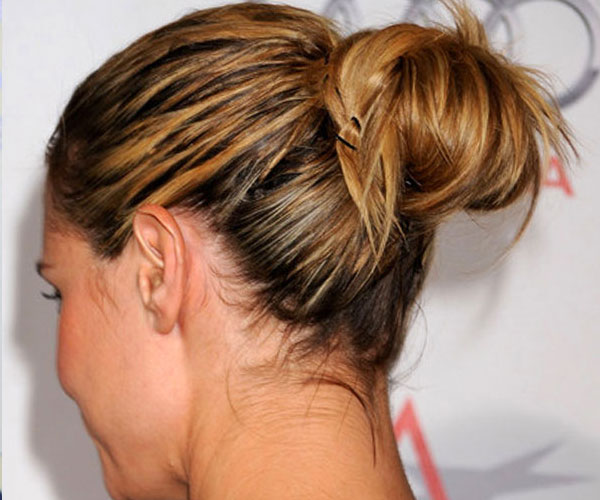 If your hair does happen to have a few layers to it and you need to keep them tame with the help of a few bobby pins, don't worry about them showing. Believe it or not, that's also somewhat of a hair trend right now.
20. "Braided up" bun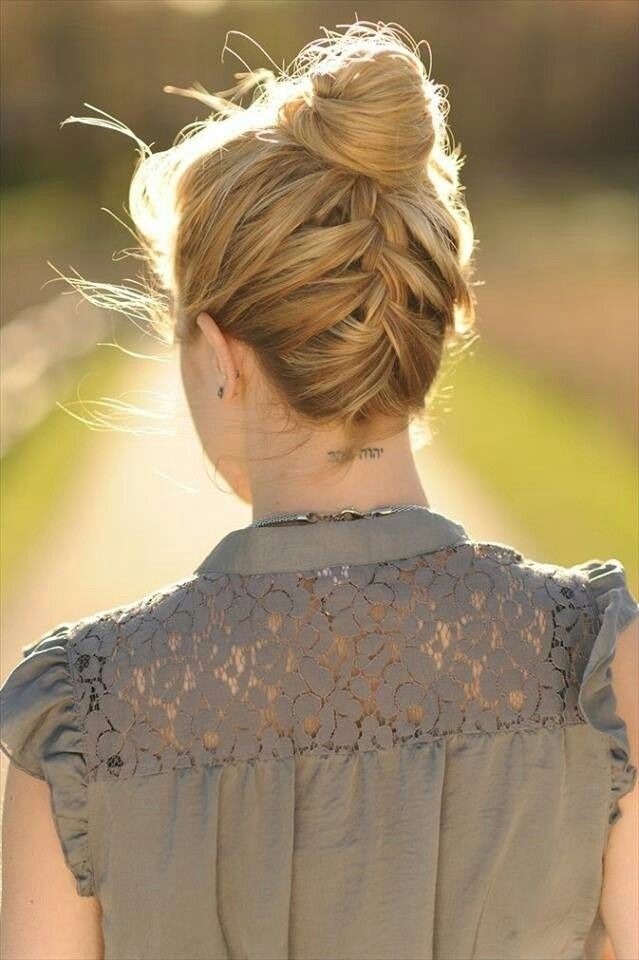 Sometimes it's the simple details that can make such a big impact. Take this particular bun, for example. From the front, it probably looks like an everyday bun. But from the back, the French braid is definitely a welcome surprise.
21. Buns-and-locs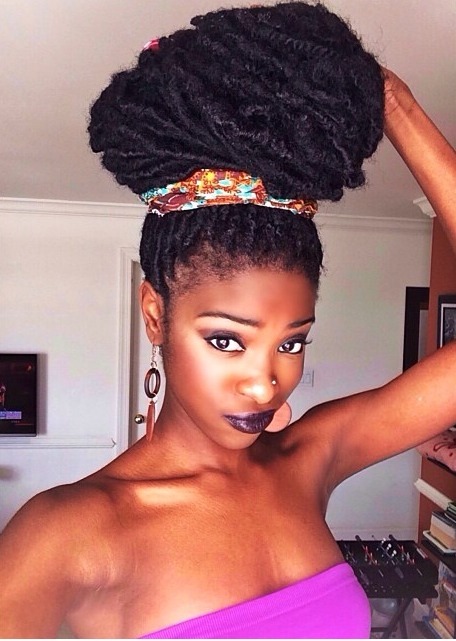 If your hair is in locs, you can still pull off a bun. Quite beautifully, in fact.
22. Triple knot buns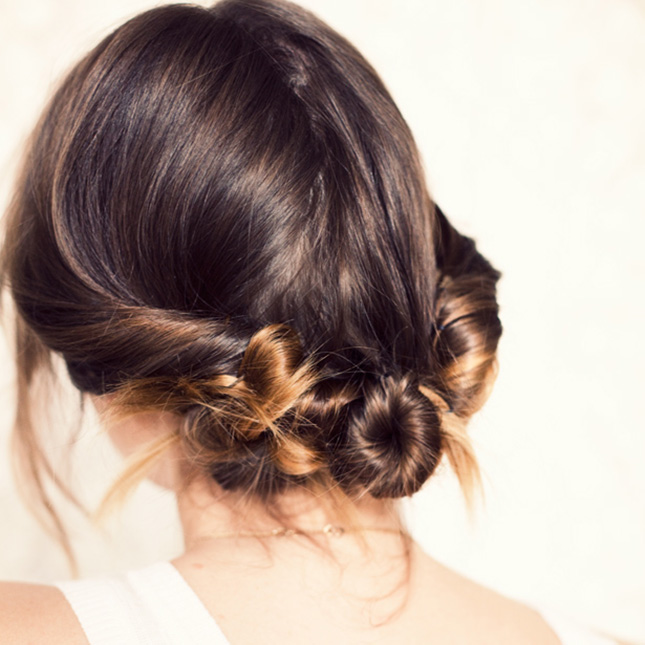 Super sweet! The three knots are so feminine and the the low look is on trend.