No matter what time of the year it might be, when you work in an office setting, you're always looking for something to wear to work, right? Something that is appropriate yet comfortable. Something that says "I'm working" without sabotaging your personal style in the process.
If you're thinking about picking up a few pieces for fall, here are some dresses that will have people in the next office (or cubicle) asking you "Where did you get that incredibly cute dress?"
1. Long sleeve tunic dress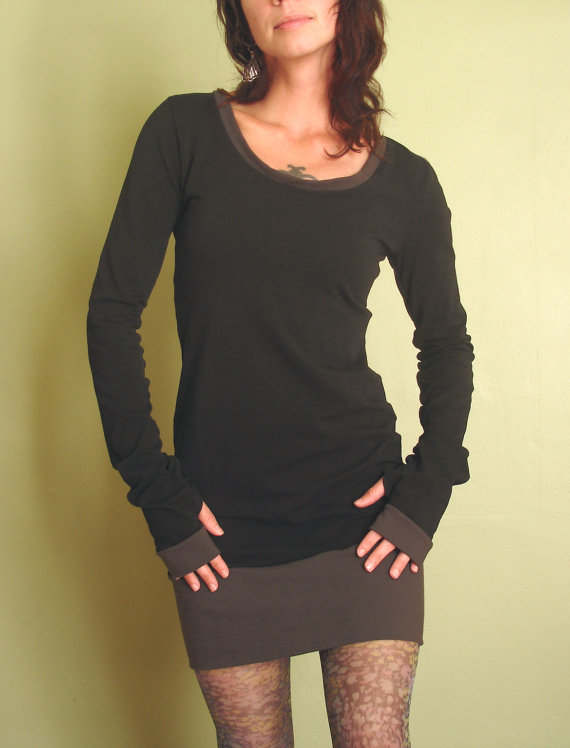 This is definitely more on the casual side of "business casual". But what we like so much about it is you can dress it up with a blazer and heels or dress it down with some printed leggings and tights.
2. Jean dress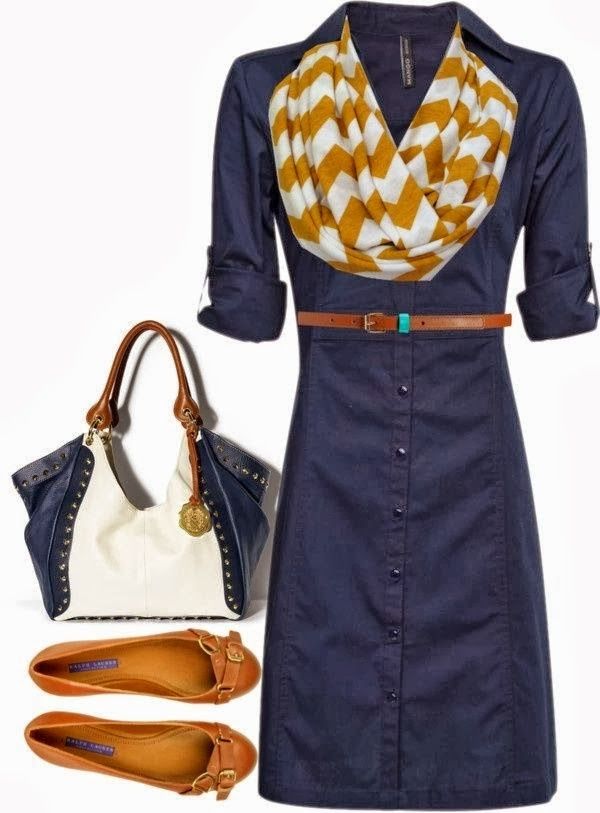 If you don't own a jean dress, look for a shirt one like this one.  Just make sure that it's dark blue denim. That makes it super suitable for work.
3. Maxi dress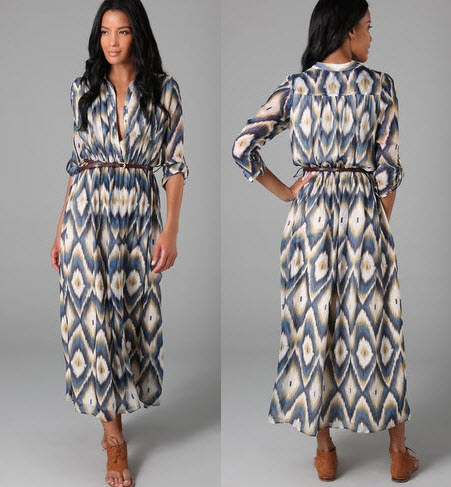 Maxi dresses will always be charming on you. Hands down, no doubt it. Plus, it will feel really good on your body too. Hands down. No doubt about it.
4. Dress with leather accents

This dress is great looking, period. The leather detailing just makes it look extra stunning. Always look for dresses that have little bits of detailing on them. It takes it from looking like all the others to something that is extra unique and distinctive.
5. Shirt dress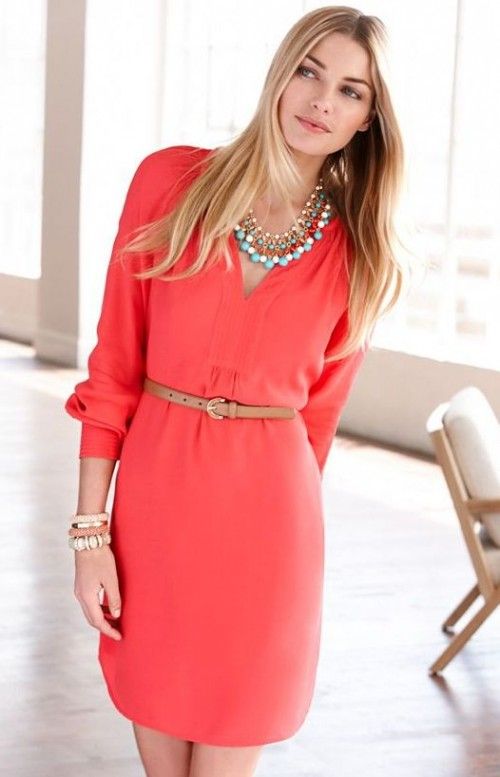 Some shirt dresses come with buttons and sleeves. Others are more like one big blouse. When it comes to the latter, if it's made out of silk and you put a belt around your waist, you'll look just as good as she does. Better, even.
6. Ombre sweater set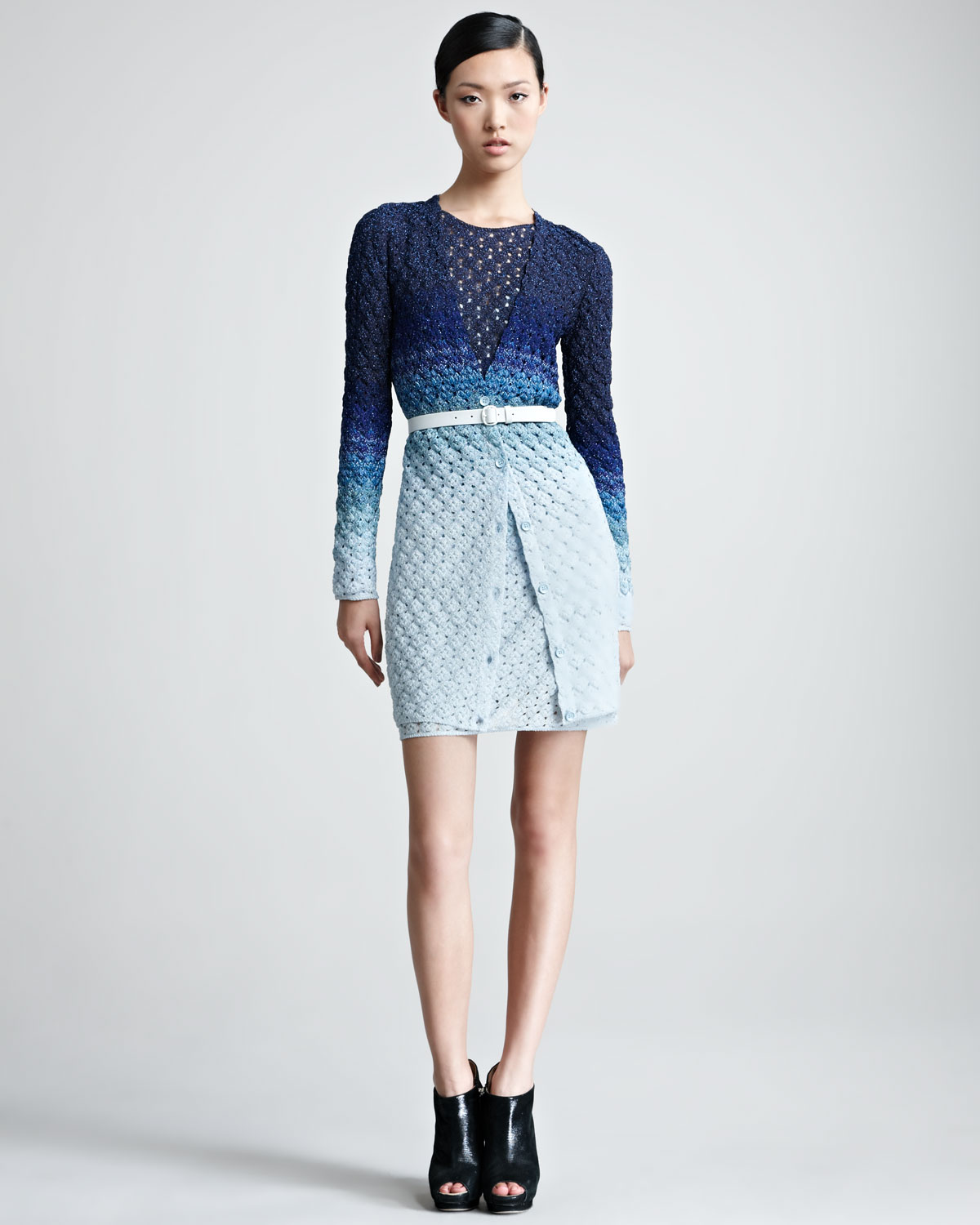 Until now, you might have thought that the ombre style was only for hair color. Not so. It's featured in fabric too. This amazing sweater seat, for instance.
7. Dress and vintage cardigan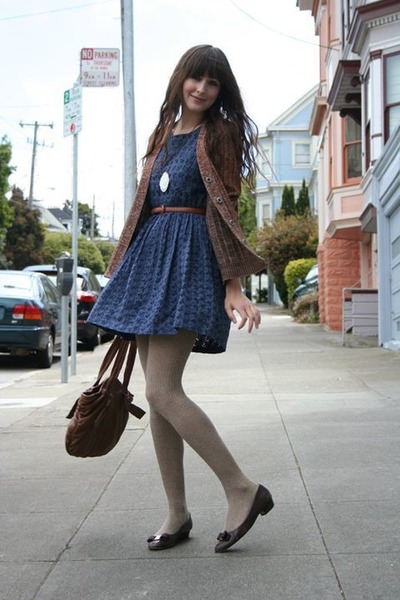 During cooler weather, you're going to need to cover up. But if it's not cold enough to wear a coat or even a lined jacket, try a blazer. Or a vintage cardigan like this one. It's a delightful ensemble.
8. Wrap dress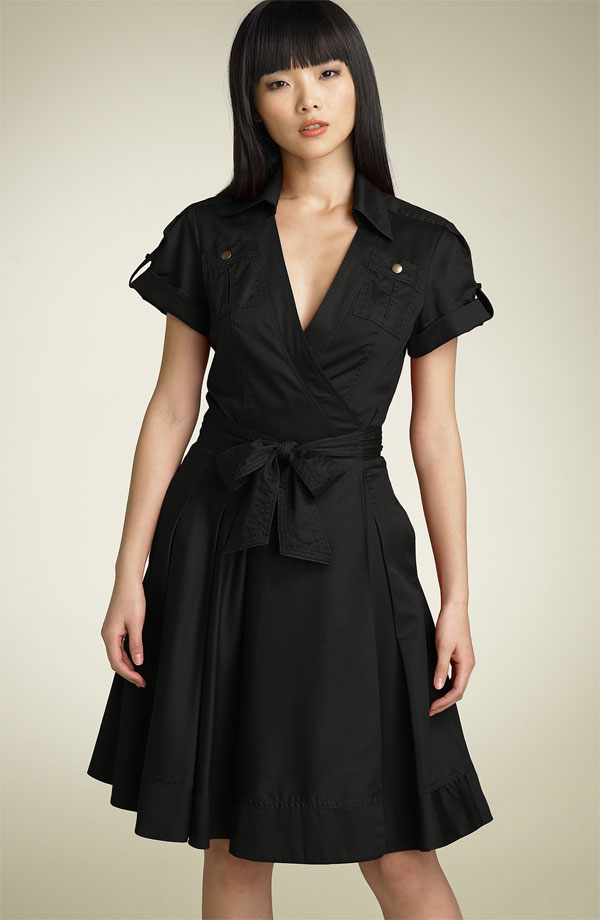 Wrap dresses are awesome. This kind is one of the best looks for fall that we've seen in a very long time.
9. Tie dye dress and velvet jacket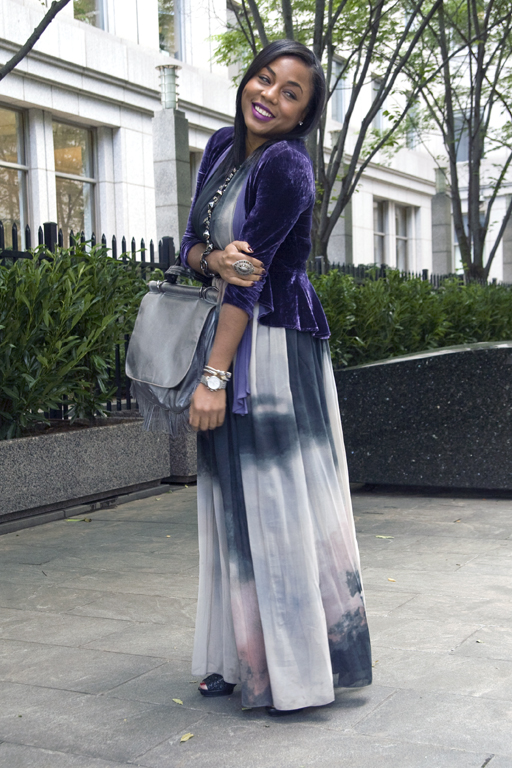 One particular fabric that's big this fall and winter is velvet. Although traditionally it's reserved for more formal events than work, this picture shows how you can incorporate it with something casual. Like a maxi tie dye dress.
10. Chevron dress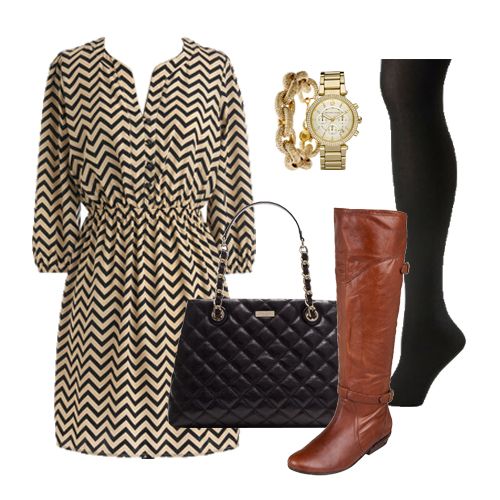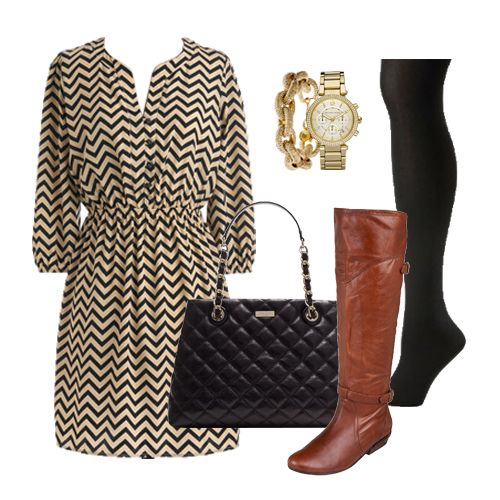 A chevron shirt dress with a pair of riding boots will take you from work to after work. Seamlessly so.
11. Flare skirt and blouse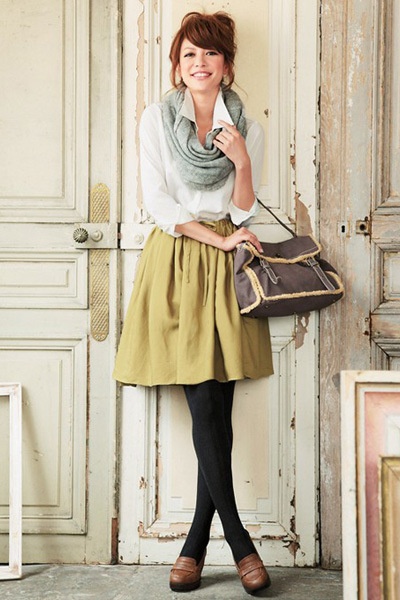 So cute. So cute. So cute! It's not so much the shirt and flare skirt but the accessories such as the tights and leather loafers. Fall is all about adding accessories. Be both intentional and bold with them!
12. Neutral jumper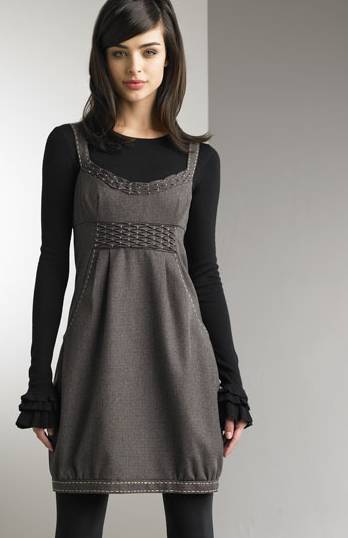 Sleeveless jumpsuits are great during the summer. Sleeveless jumpers with a semi-dressy shirt underneath are beyond perfect for fall.
13. Marsala dress

Marsala is a big color for fall. Make sure to get a dress in this shade. It will complement your skin tone—beautifully so.
14. A-line plaid dress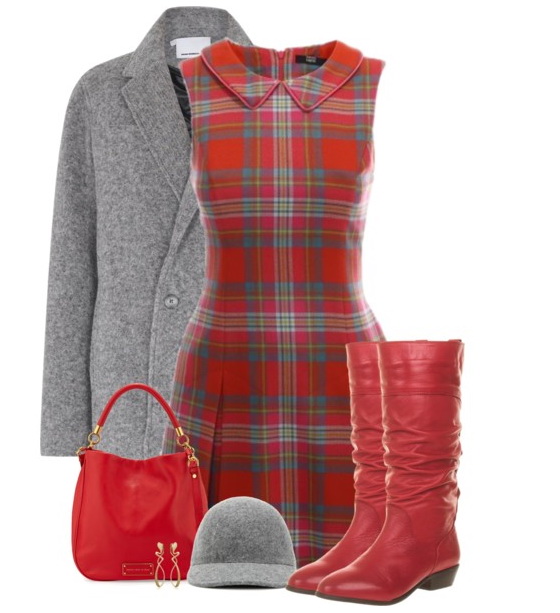 A-line and plaid are a wonderful combination for a work dress. It's even better with a pair of leather boots.
15. Dress and jean jacket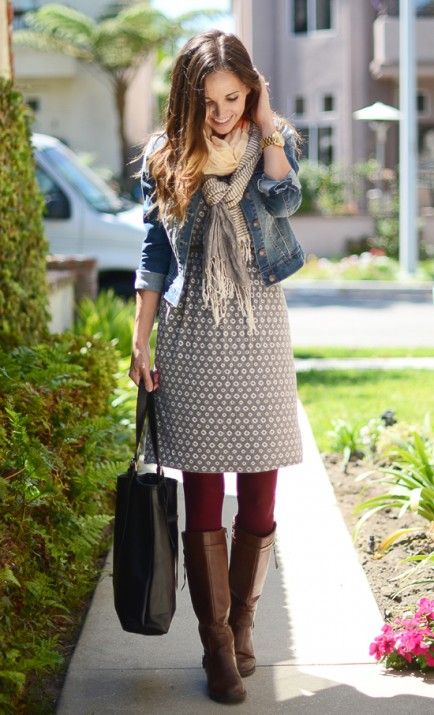 If you want to wear a dress but you don't want to look too dressy in it, put on a jean jacket instead of a blazer. The opaque tights and infinity scarf really make this look complete.
16. Flare mini dress and opaque tights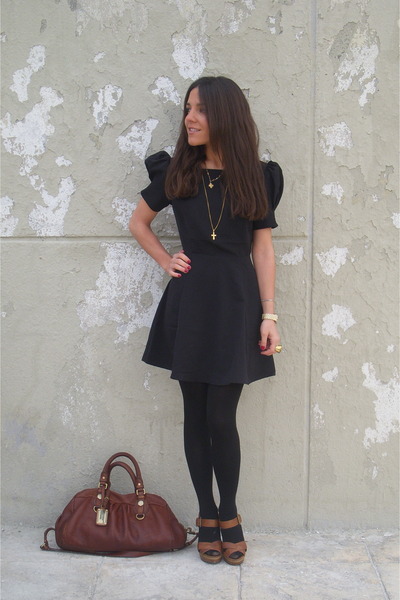 This is another type of dress that looks really good with tights. And while she looks amazing, when it comes to the tights, our suggestion is to not go the dark and solid route. Look for some bright or printed ones. That will make your outfit even more fashionable.
17. 50s inspired dress

This cream 50s inspired dress will look so good on you. Especially if you have a presentation at work—one where you need to command everyone's attention.
18. Sweater dress and boots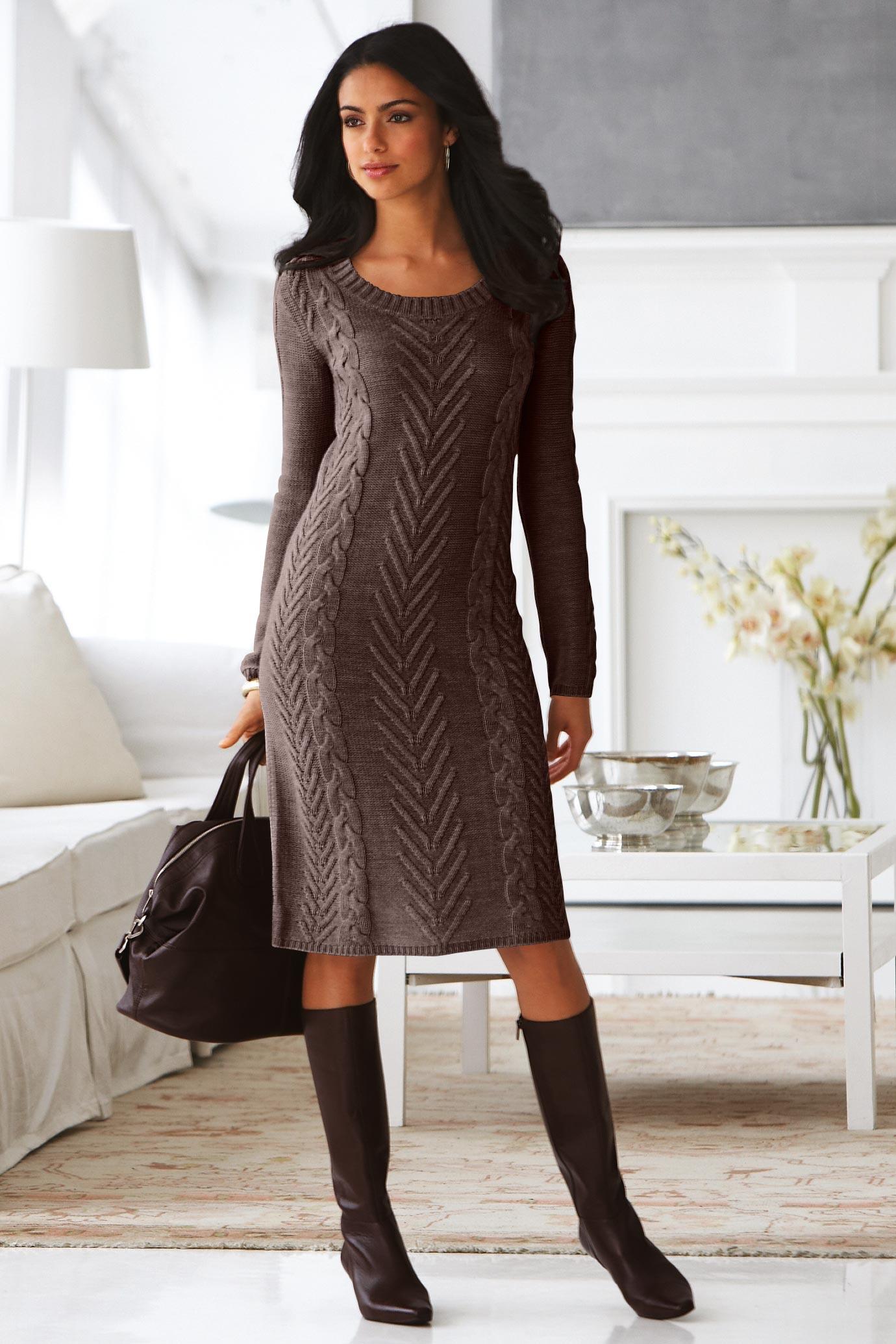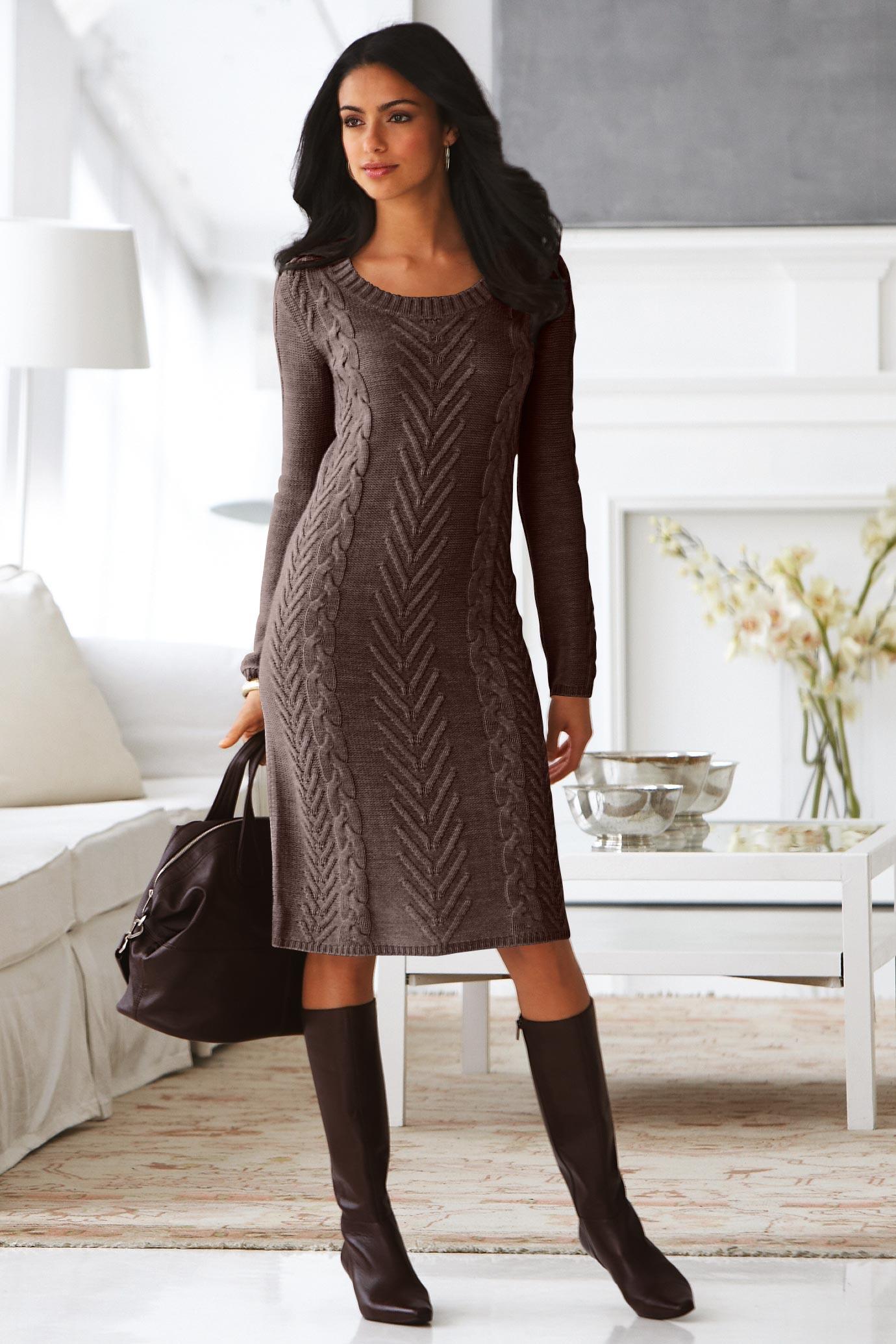 One of the best things about freezing temperatures is it gives you the opportunity to wear a sweater dress. Preferably a cable night one in a neutral hue.
19. Patchwork dress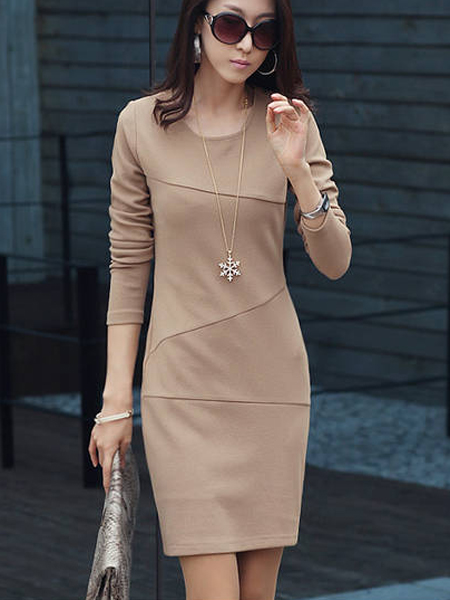 Whether your work environment calls for corporate or business casual, a patchwork dress will fit the bill.
20. Blouson dress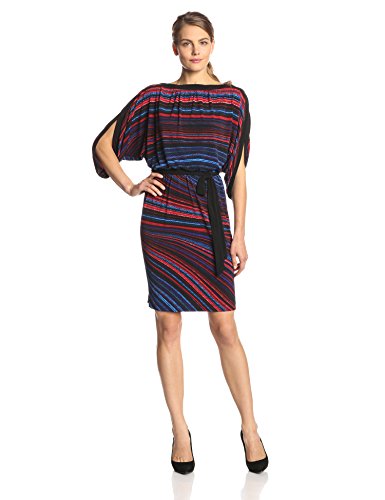 A blouson dress in a multi-print is one of the best kinds you can ever get for work. Clearly.
21. Long sleeve cotton dress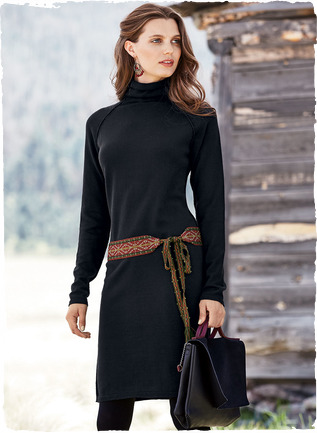 This long sleeve cotton dress, with nothing else, doesn't seem much to look at. That is until you add some tights and a printed leather belt. Suddenly, it's all that you can look at.
22. Black with a touch of neon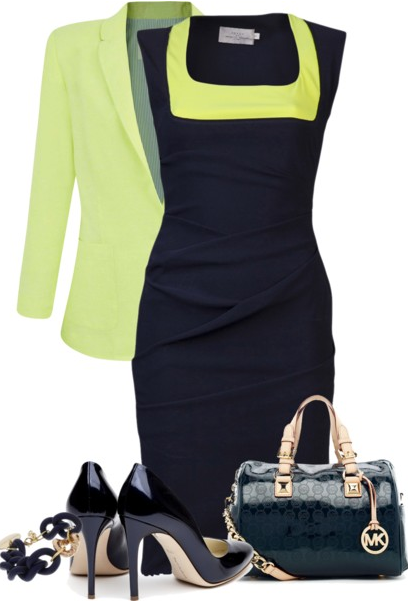 Another thing that can make black pop is a touch of neon. Incidentally, neon is a popular trend right now. Whether it's in the dress or you decide to go with some neon accessories, you'll be sure to stand out while you're at work.