Do you have long hair and are always looking for a way to style it beyond pulling it up into a ponytail? If so, one hairstyle that's pretty popular is the low bun. Basically, it's a bun that is not directly in the back of your hair but is closer to the nape of your neck. It's so feminine and exquisite. Plus, it's perfect for a day at work or a formal occasion too.
That's not to say that after a while, wearing a plain low bun can't get to be pretty boring. That's why we wanted to provide you with several things that you can do to actually "dress up" your low bun.
1. Feathers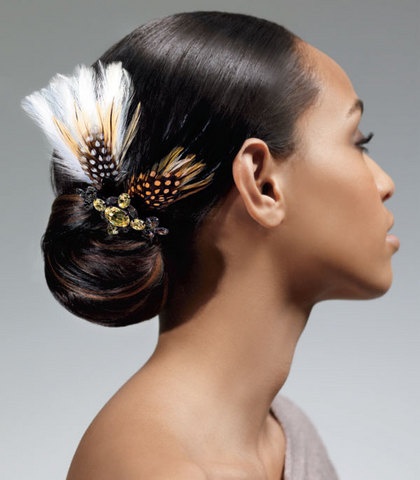 Feathers are everywhere in fashion right now. So, you will look like you're up on all of the latest trends by putting a few feather clips close to your bun.
2. Interwoven scarves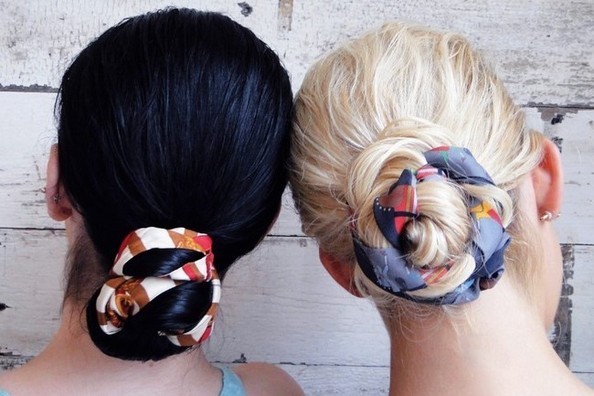 Something that you're going to see a lot of this coming fall are thin scarves. So while you're out shopping for a few, get some for your low bun. That way, you can easily interweave them into your hair to get this kind of effect.
3. Wide barrette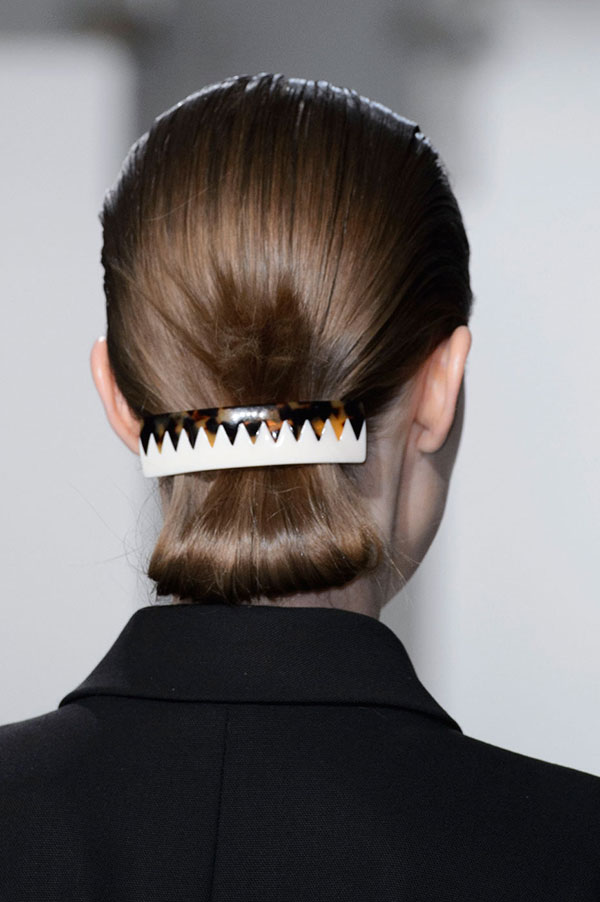 A wide barrette can go on top of your bun or above or below it for a nice visual look.
4. Pearls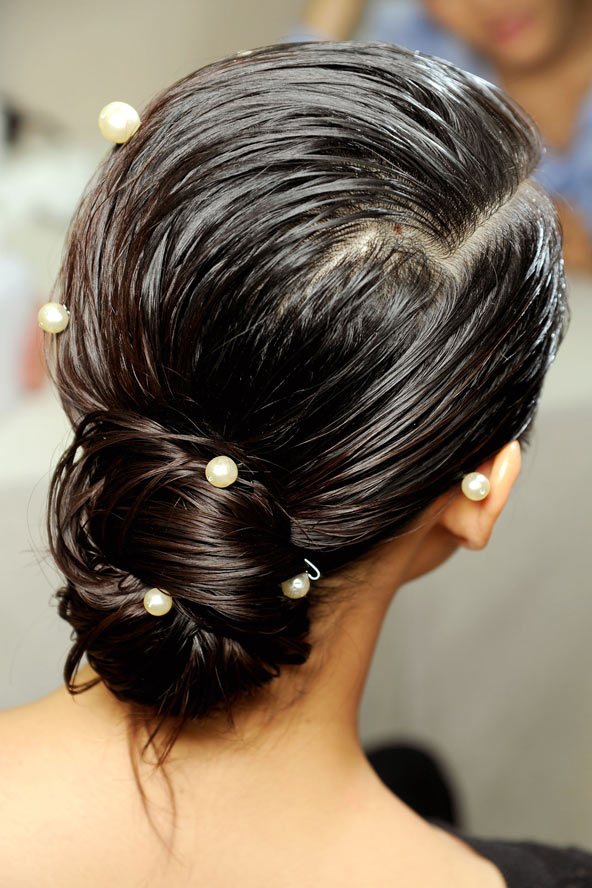 Wet-looking hair is big right now too. That's why we're showing you this type of low bun. We really like how the pearl pins are strategically placed all over her head.
5. Ribbon headband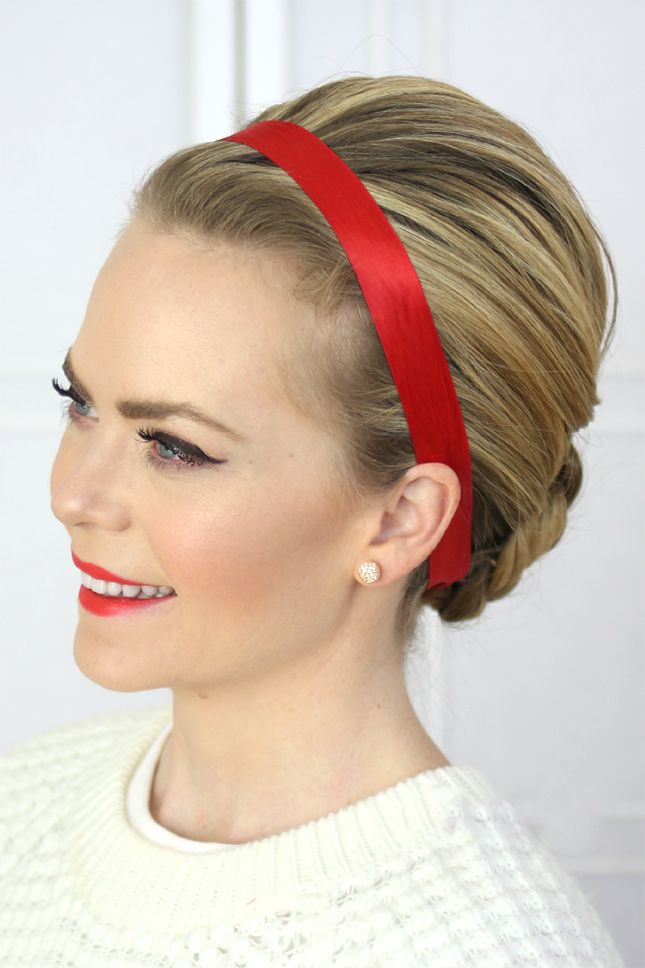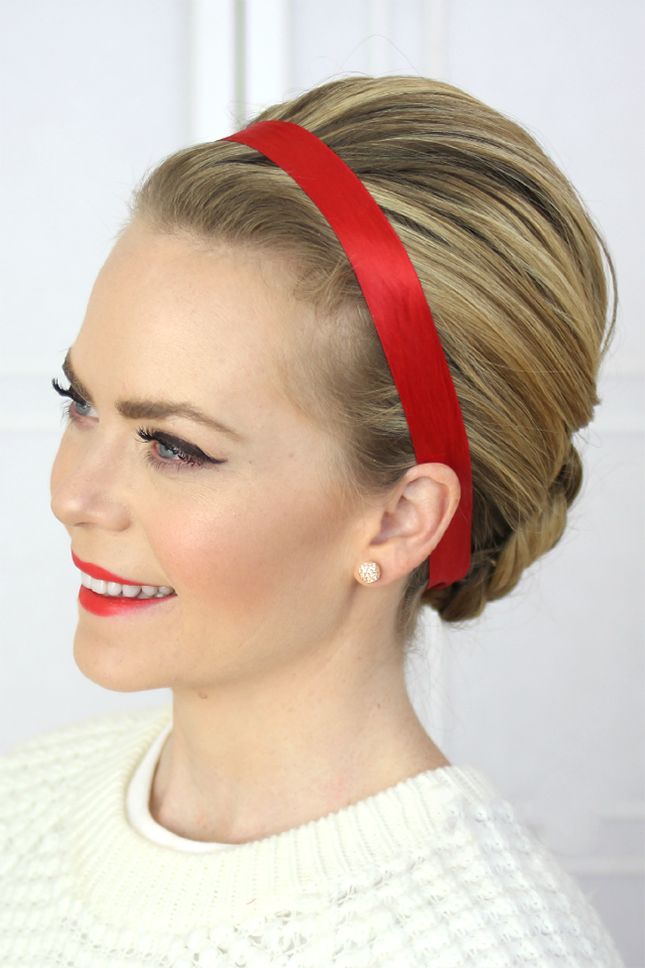 Do you want to create a bit of a retro look? You can easily do that by creating a low bun that has a bit of volume at he top of your head and then securing it with a thin ribbon.
6. Real flowers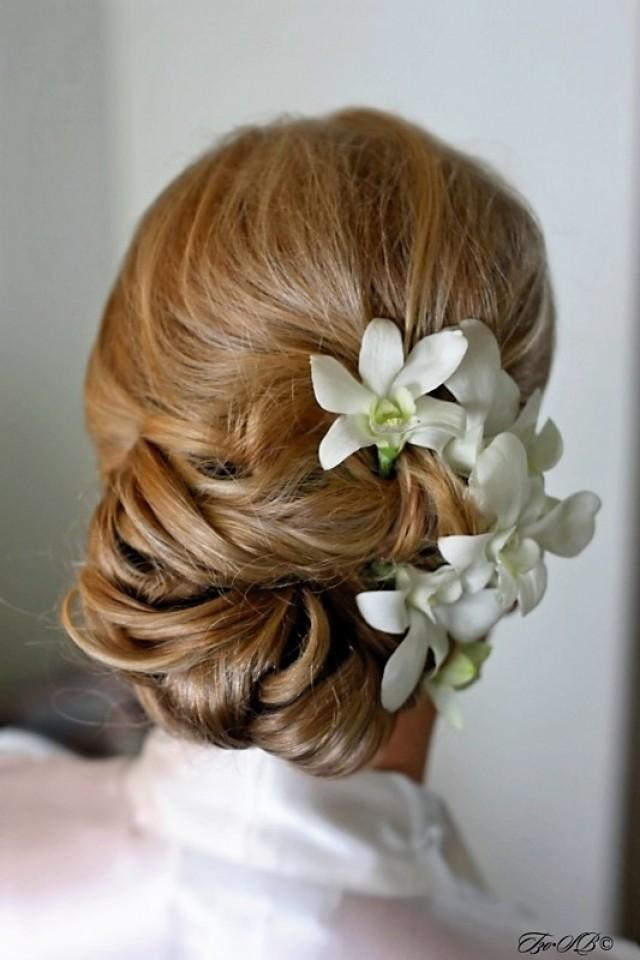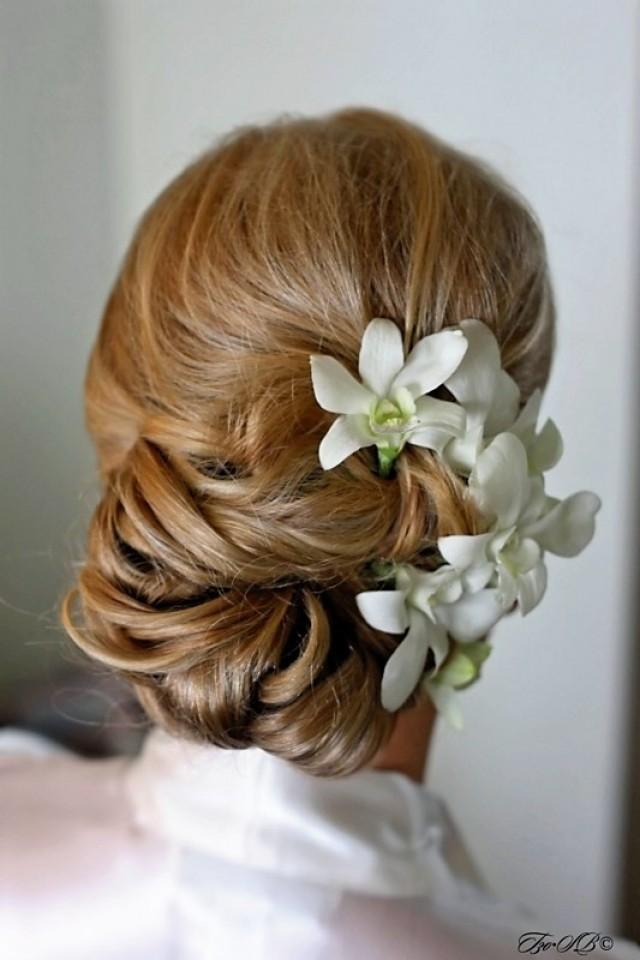 Whether it's a wedding or some formal event, real flowers will make you look like the belle of the ball.
7. Side barrette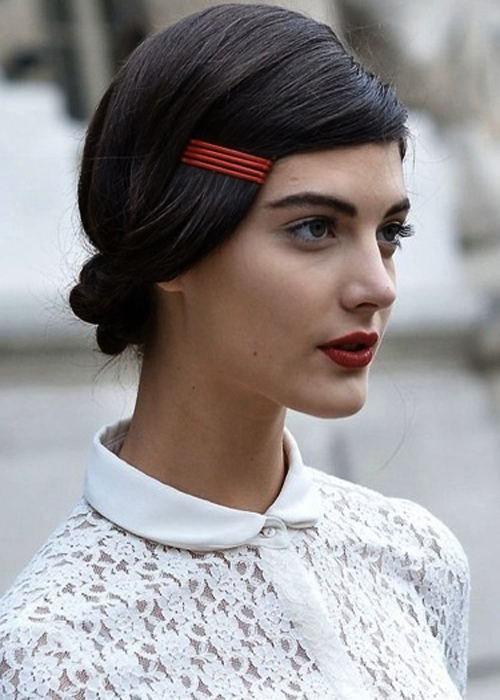 This is a really adorable way to war a low bun. The side barrette is so girly and sweet.
8. Scarf bow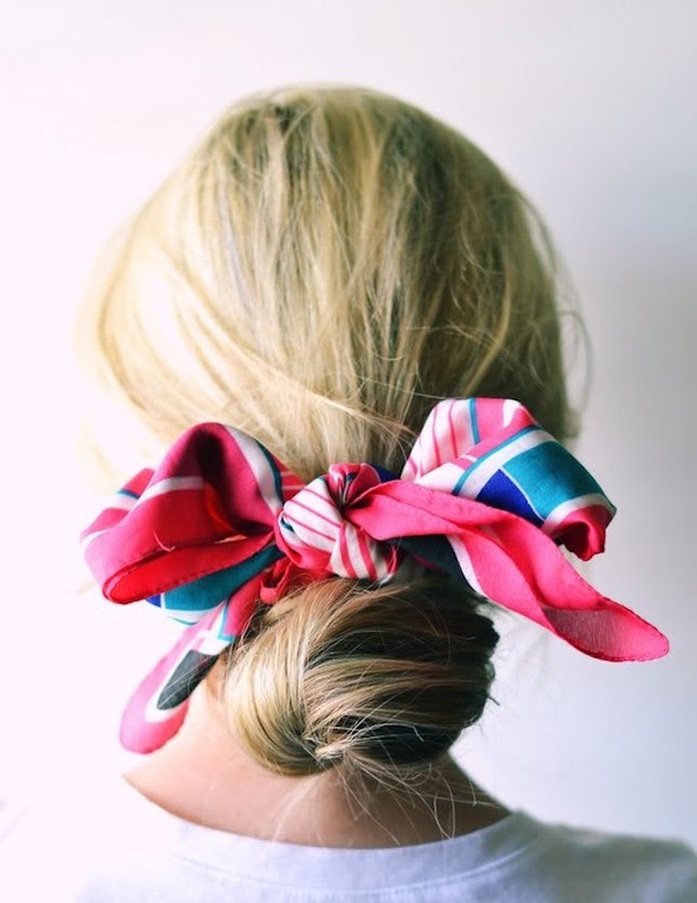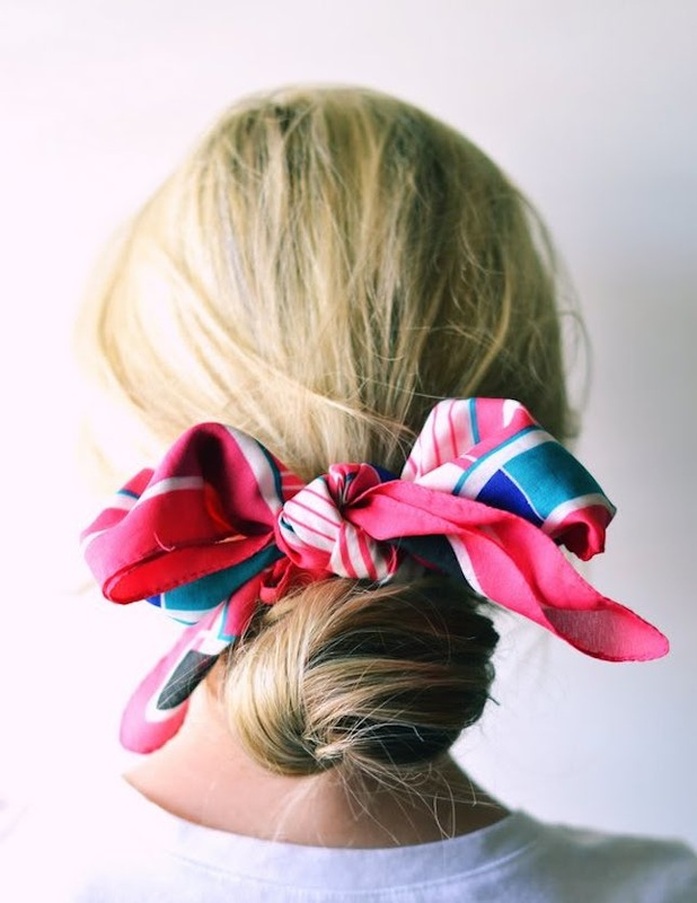 This is a look that's somewhat reminiscent of the 50s. Just secure your low bun and then tie a scarf into a bow around it.
9. Lace headband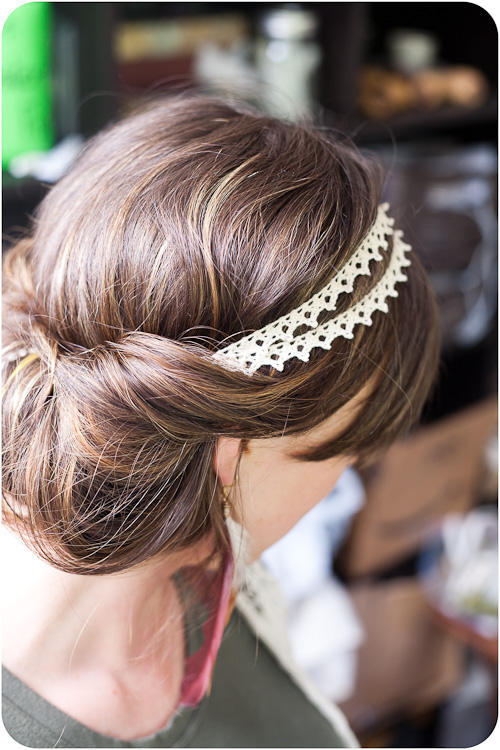 Do you have some thin headbands collecting dust in your bedroom? If you put them on your head, they will instantly give your low bun a different kind of look.
10. Scarf wrapped around bun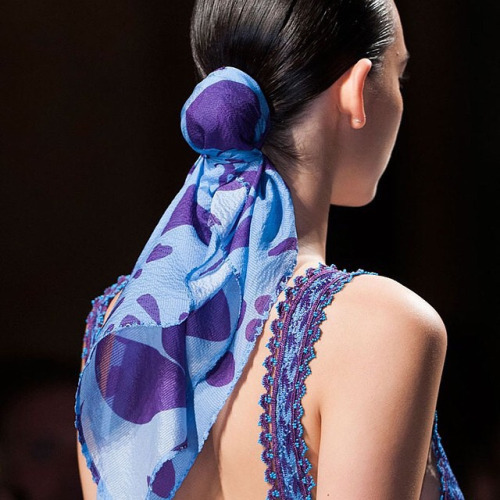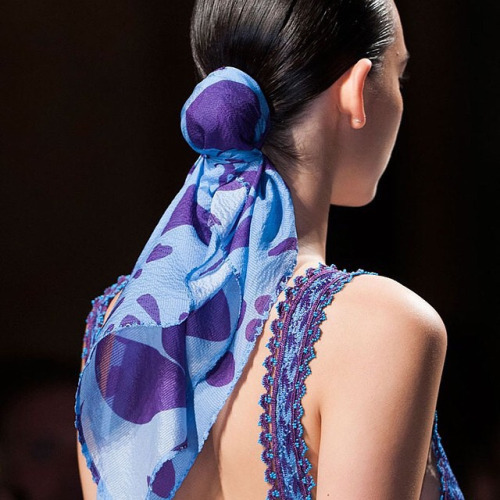 Here's something that we bet you never thought about doing before: wrapping a scarf around your bun and then letting the rest of the scarf hang down your back. Nice.
11. Vintage hair pieces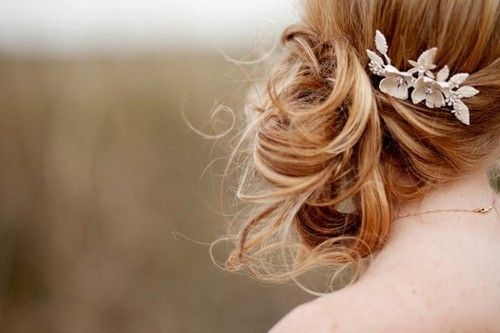 This adds a really romantic touch to your low bun. Vintage hair pieces pretty much do that for every hairstyle. This romantic look is great for long hair, but also great for medium hairstyles.
12. Braided yarn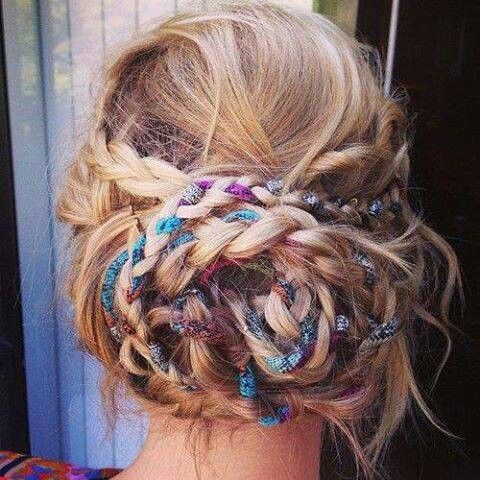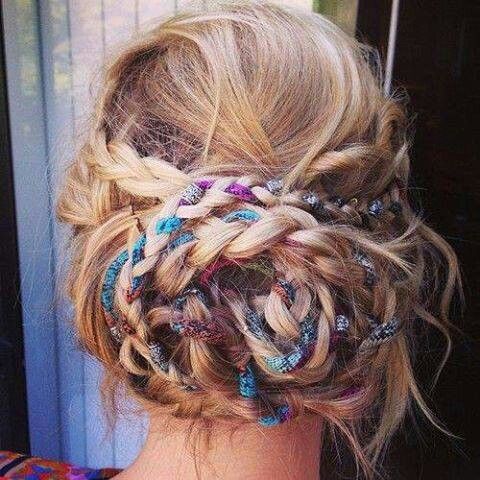 This is really different. That's actually why we like it so much. Get some yarn and then literally braid in along with your hair and then twist it all into a low bun.
13. Faux flowers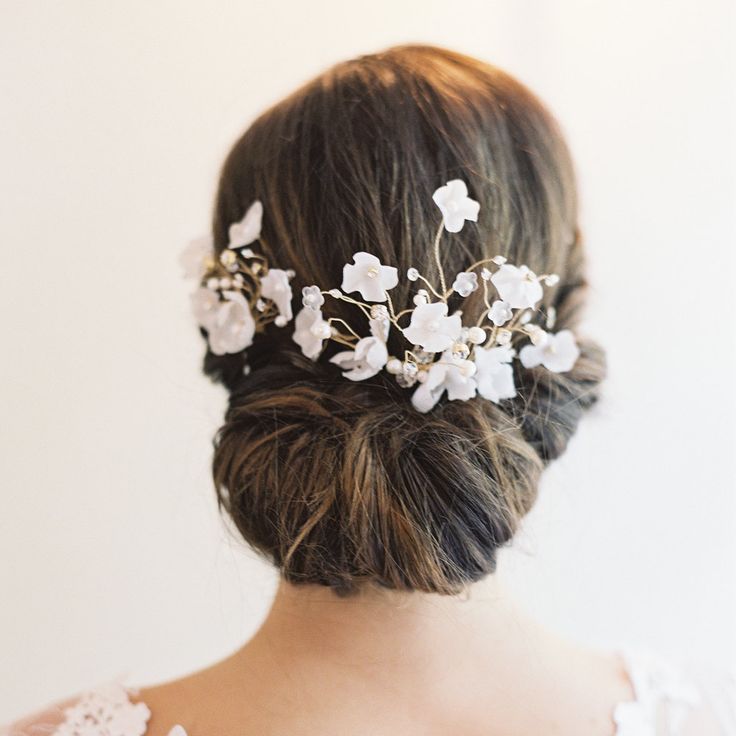 Fresh flowers are definitely our favorite. But if you know that you're going to have a long day (being a bride comes to mind) and you're worried that the flowers may start to wilt, fake ones are always a great—and dependable—styling alternative.
14. Colored bobby pins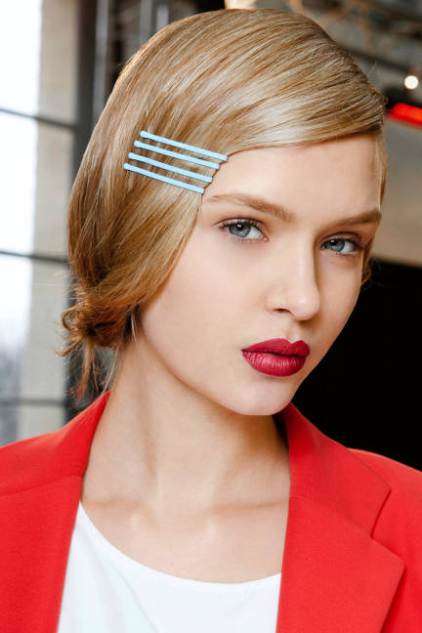 Gotta love it! Who knew that colored bobby pins could do so much for a hairstyle?
15. Plain bobby pins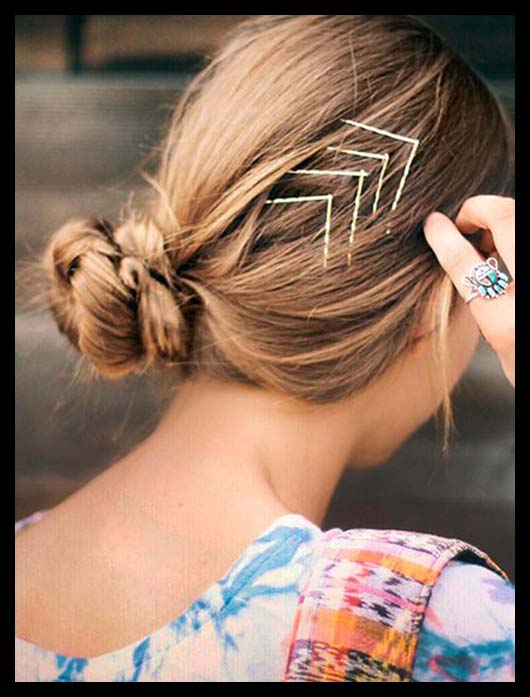 Actually, so can plain ones. The key with these is to arrange them in such a way that you create a bit of a pattern like these chevrons.
16. Flower wreath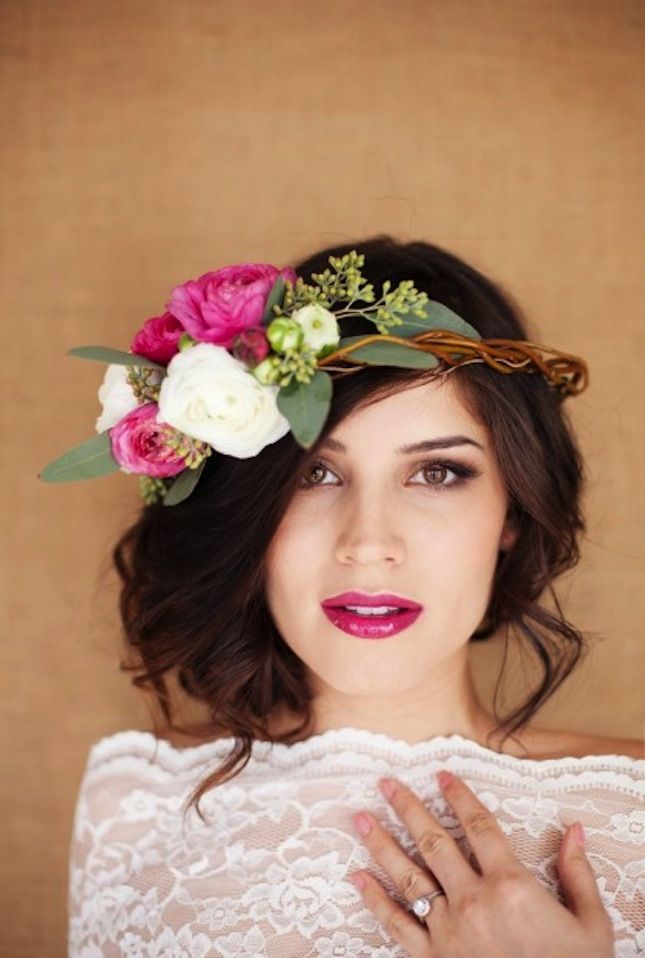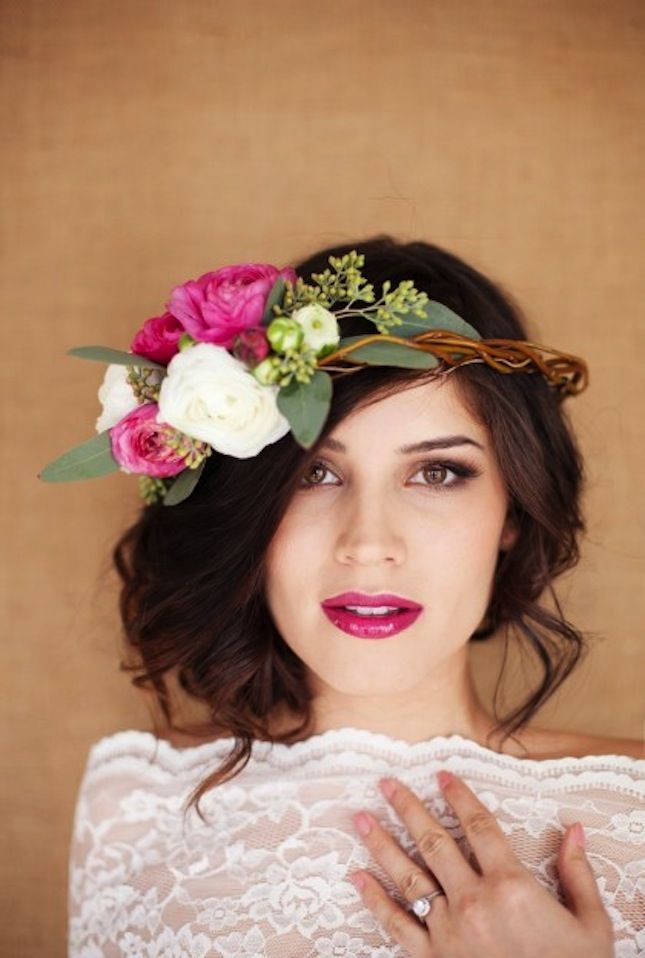 If you're all about Boho chic, then you should try wearing a floral wreath with your low bun. It is oh so very lovely.
17. Head chain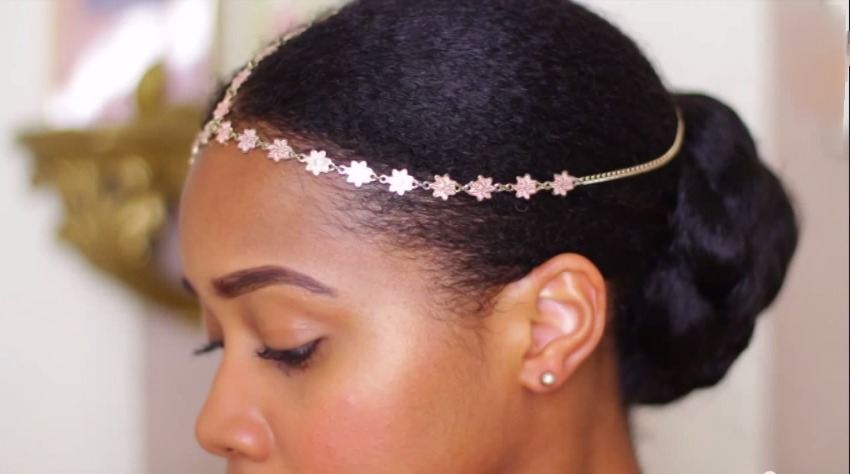 This is another wonderful Boho look. Head chains will go with a formal dress or a graphic tee and jeans.
18. Radical hair color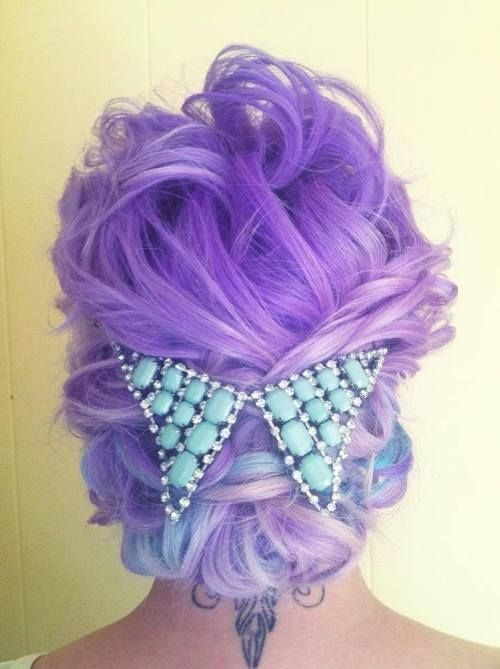 Look, if your hair is blue, orange or lavender, your hairstyle is not going to look boring—ever! Do you love this purple ombre hair? Find more ombre hair and somebre hair styles here.
19. Wooden barrette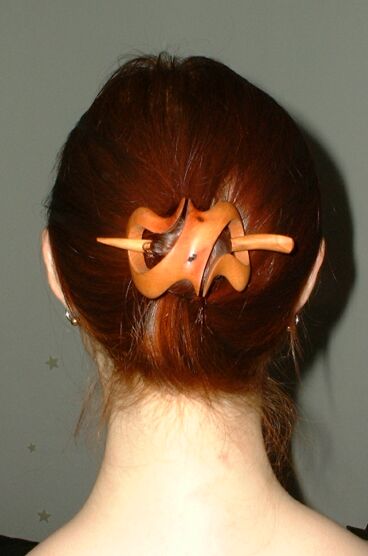 This is another visually distinctive way to accentuate your low bun. Wooden barrettes are awesome.
20. Braids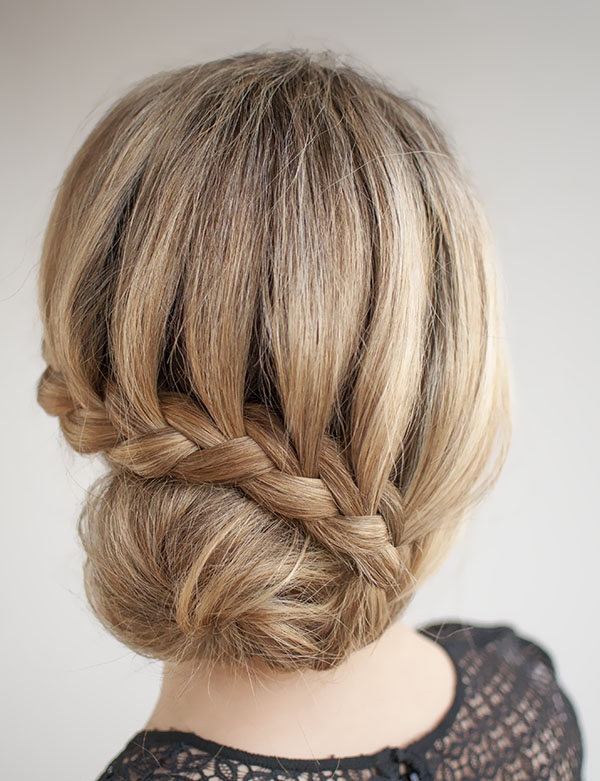 And finally, the hair braid. By braiding up some of your own hair, it will definitely add to your low hair bun.