This is going to be one of our more unique kind of fashion features. That's because it's all about face embellishments—a make-up look that is actually quite a trend right now.
OK, we're not saying that this is something that you'll want to do for your five-minute face as you're on your way to work. But on those truly special occasions when you'd like to walk into a room and catch the eyes of everyone in it, this is one type of beauty option that can give you just the kind of results that you are looking for.
Whether you decide to add a ton of embellishments or just a few here and there, this look will brighten up your face in so many different—and truly memorable—ways.
1. Tri-tone Z-design face embellishment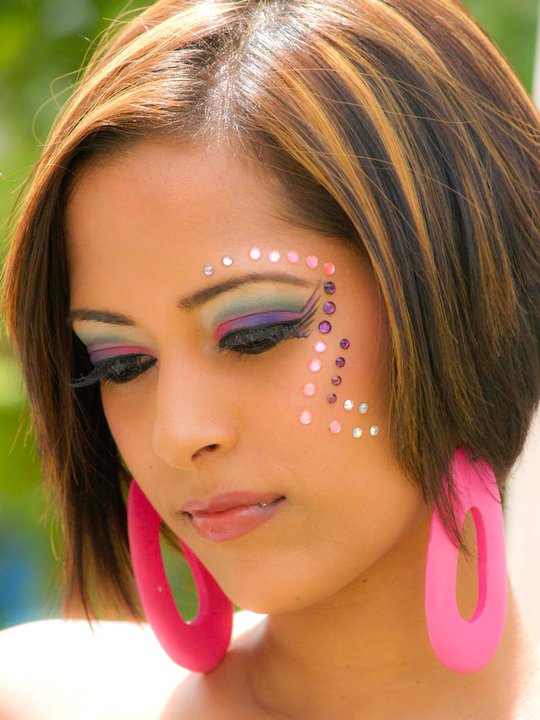 If you like to wear fun and bright make-up colors, especially around the eyes, a tri-tone Z-design can accentuate your final result extremely well.
2. Crescent moon face embellishment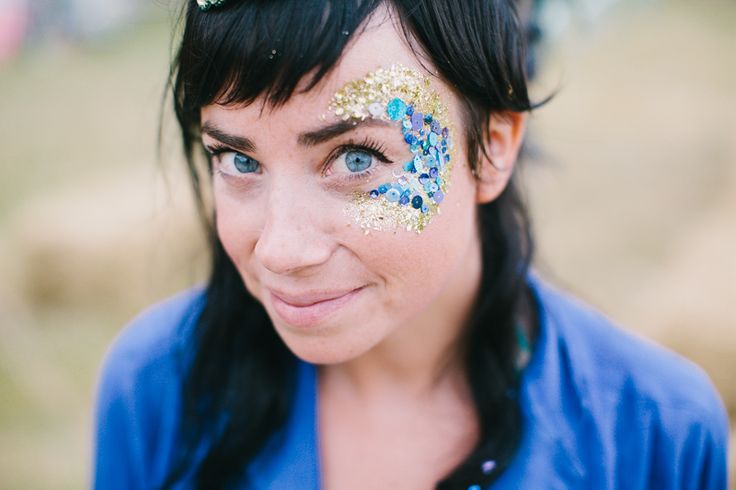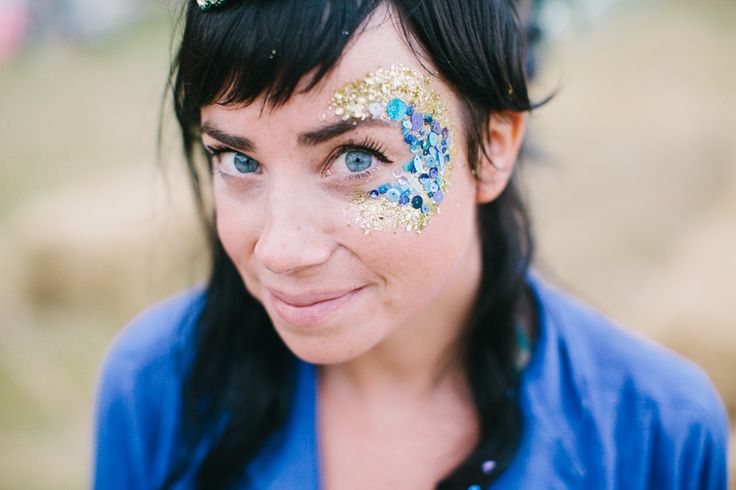 Or if you don't usually wear a lot of make-up at all, you can bring more attention to your natural beauty with a crescent moon embellishment such as this one.
3. "A touch of sparkle" face embellishment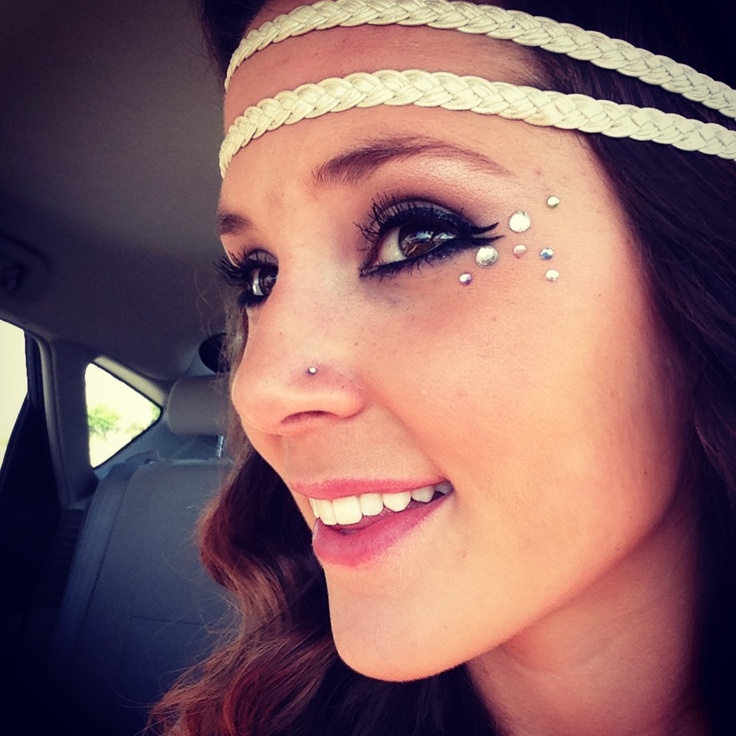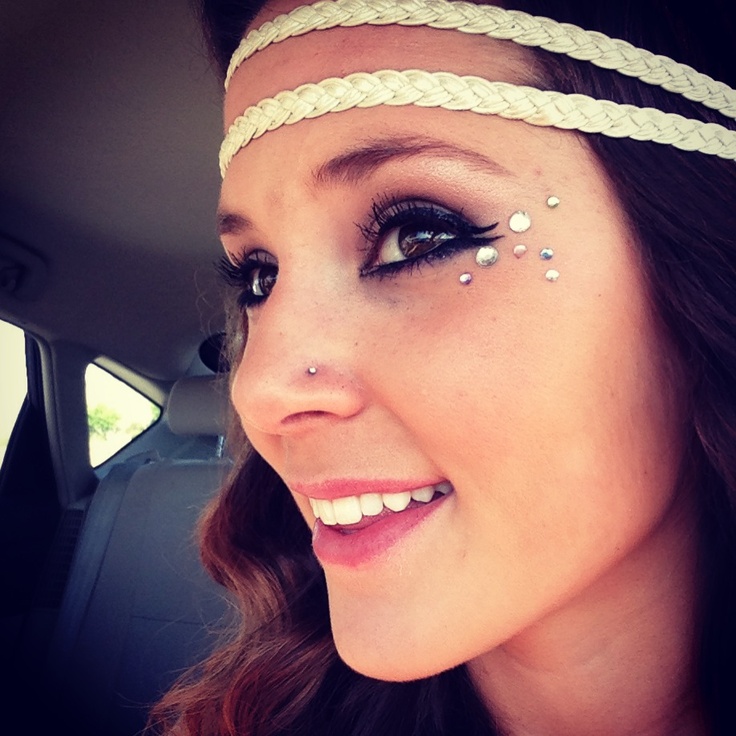 This is a wonderful example of how a little bit of anything—including a face embellishment—can go a really long way! (It's so cute with her nose ring stud.)
4. Sequin eye face embellishment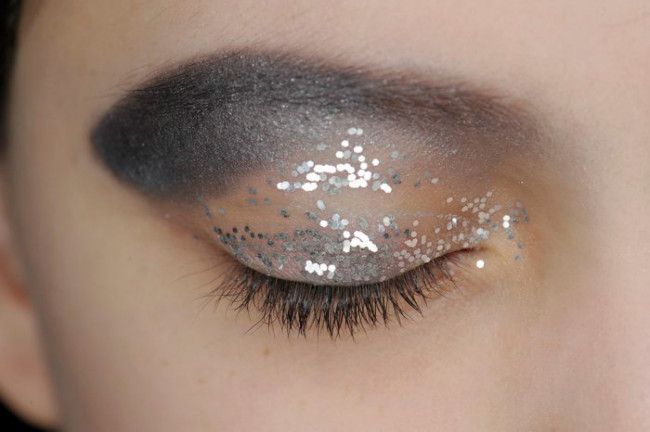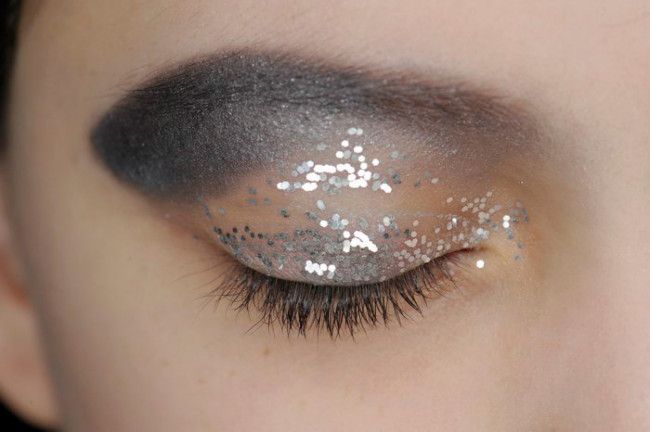 For a night out on the town, how about a silver (or gold or bronze) sequin-looking embellishment on your eyelids?
5. Dramatic stud face embellishment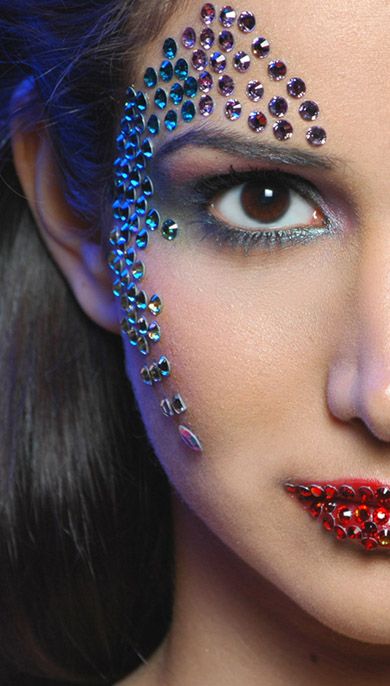 Yeah, we agree with you. This one is a bit over the top. But if you have a photo shoot coming up, it's one to definitely consider.
6. Twinkle stars face embellishment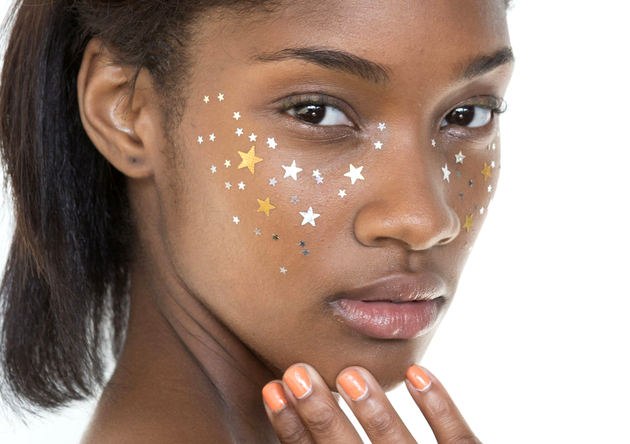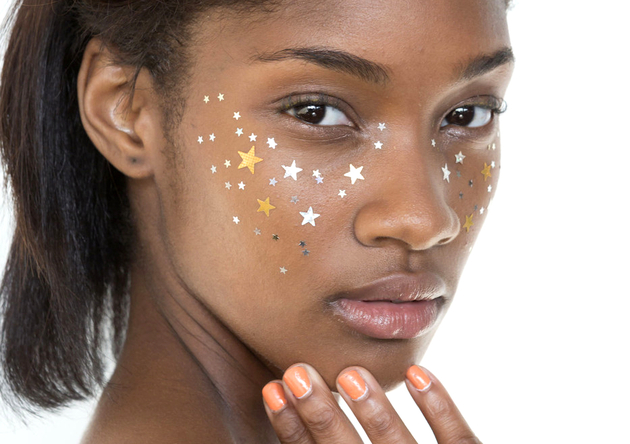 How fun, sweet and "simple" is this look? Remember, if you don't want quite so many stars, you can go with a few being strategically placed.
7. Metallic eyes face embellishment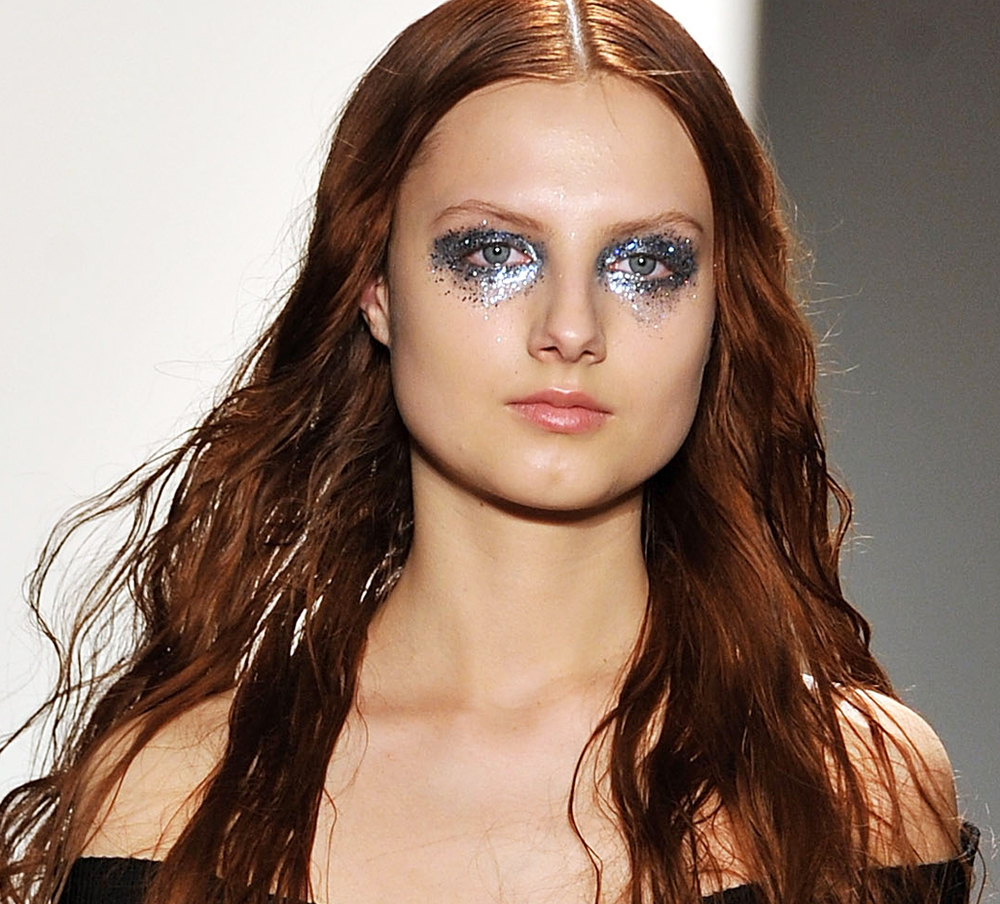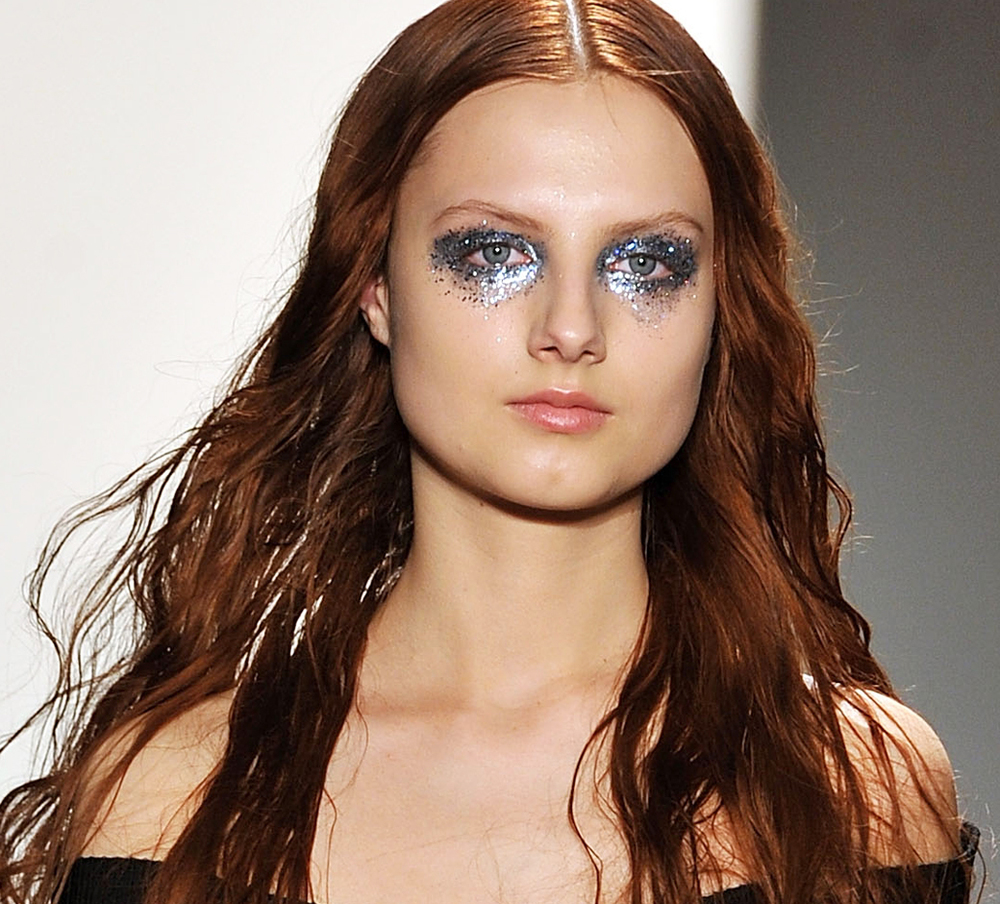 Based on where you're going and the colors that you choose, this could be a really nice kind of face embellishment for a formal occasion.
8. Glitter and sparkle face embellishment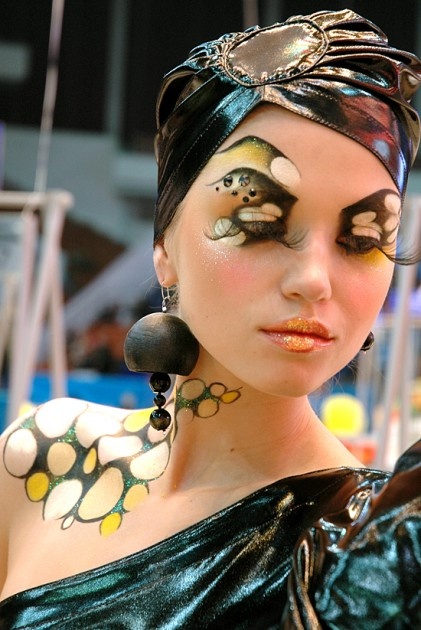 Although clearly this is a performance art look, we are featuring it as a way to blend make-up and embellishments into one.
9. One eye face embellishment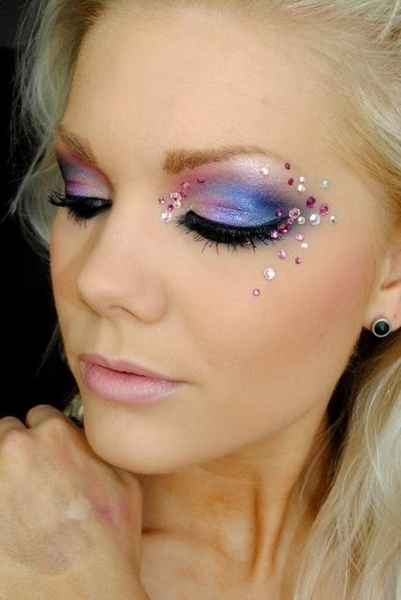 This is a favorite of ours because there are not a ton of embellishments used and it's only on one eye. #stunning
10. Above-the-eyebrows face embellishment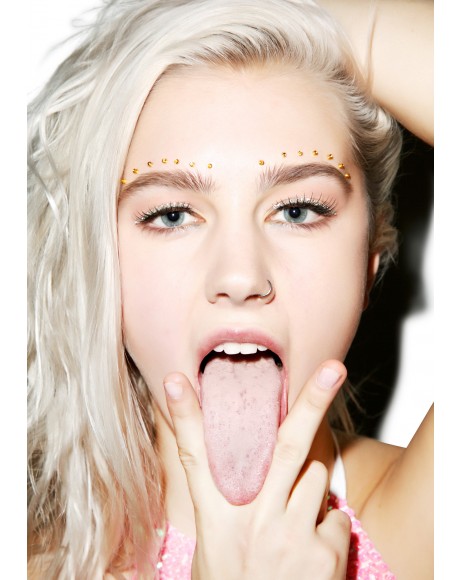 There's something about this above-the-eyebrows look that is both understated and mesmerizing—all at once.
11. Eyeshadow and sparkle face embellishment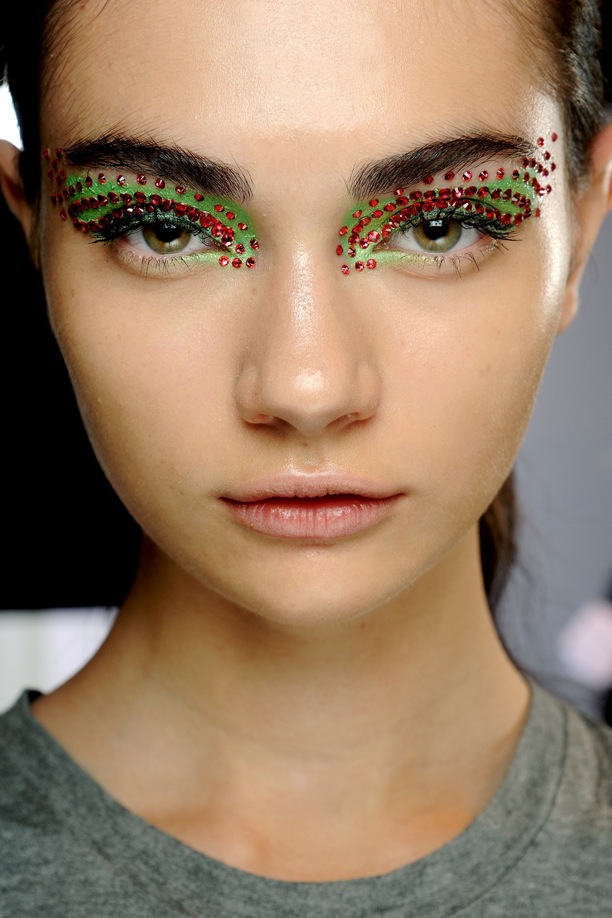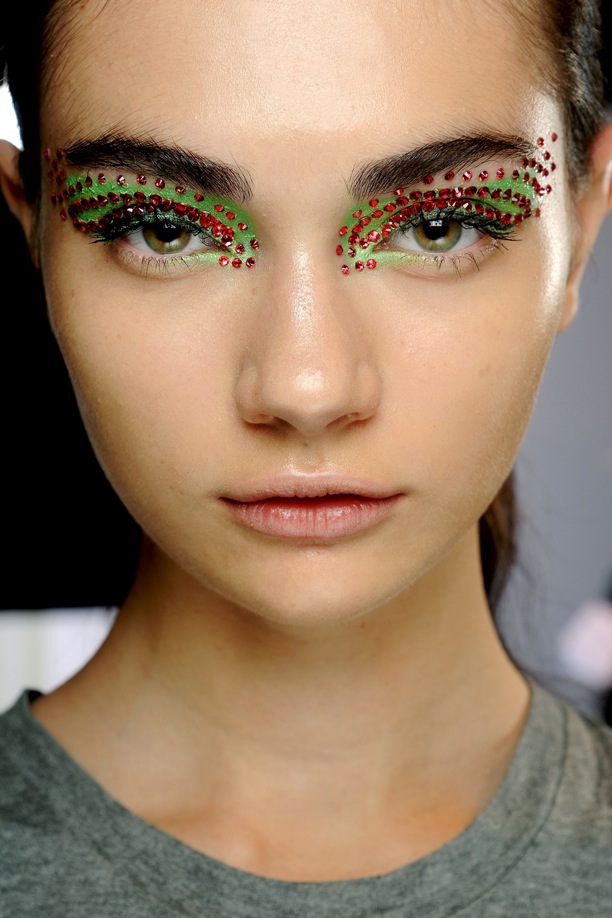 If upon initial glance, you're thinking "I could NEVER" do this, swap out the green and red for maybe a soft gold eyeshadow and clear embellishments. What do you think about the look now?
12. Sweet and subtle face embellishment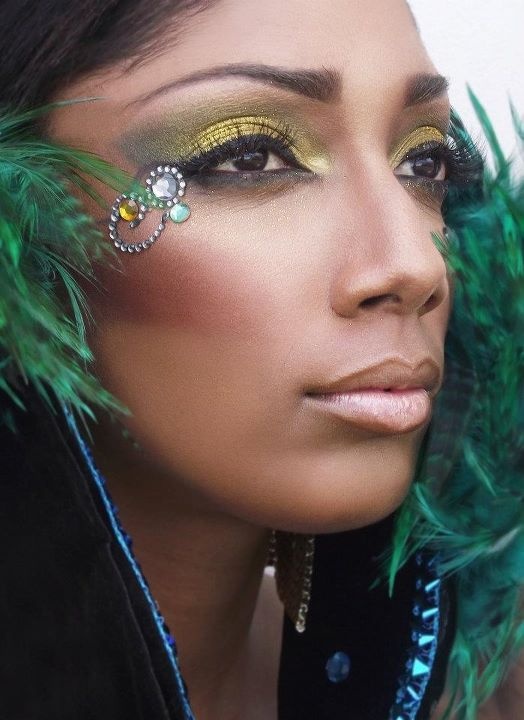 It's a really beautiful look. No doubt about it. The make-up and the sweet and subtle embellishment complement each other in an amazing way.
13. Mid-face face embellishment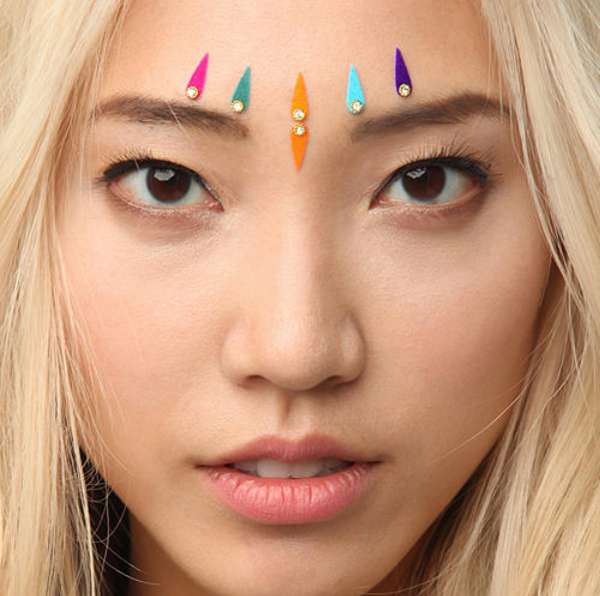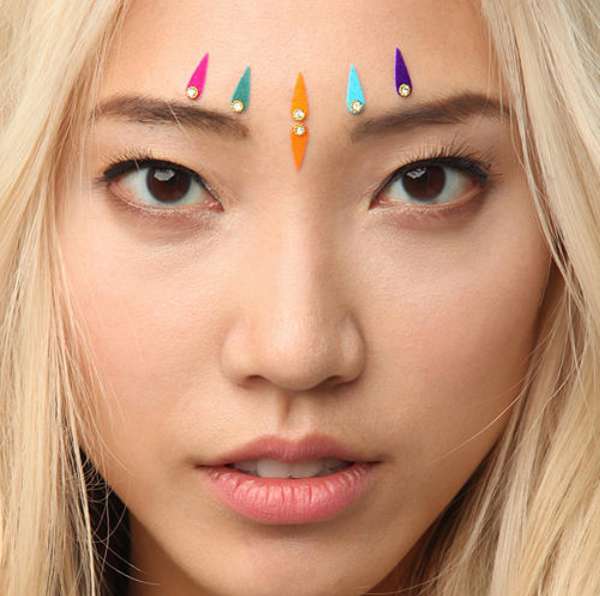 Maybe on a casual day when you're kicking back in a tank or graphic tee and some jeans…
14. "Fairy face" face embellishment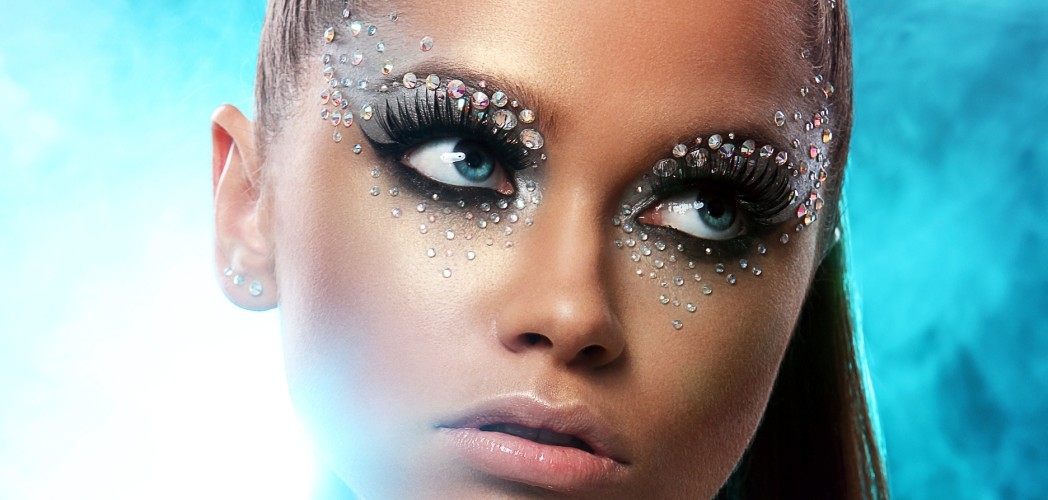 For the bride who wants to make quite the entrance, this is the kind of face embellishment that we highly recommend.
15. Eye outline face embellishment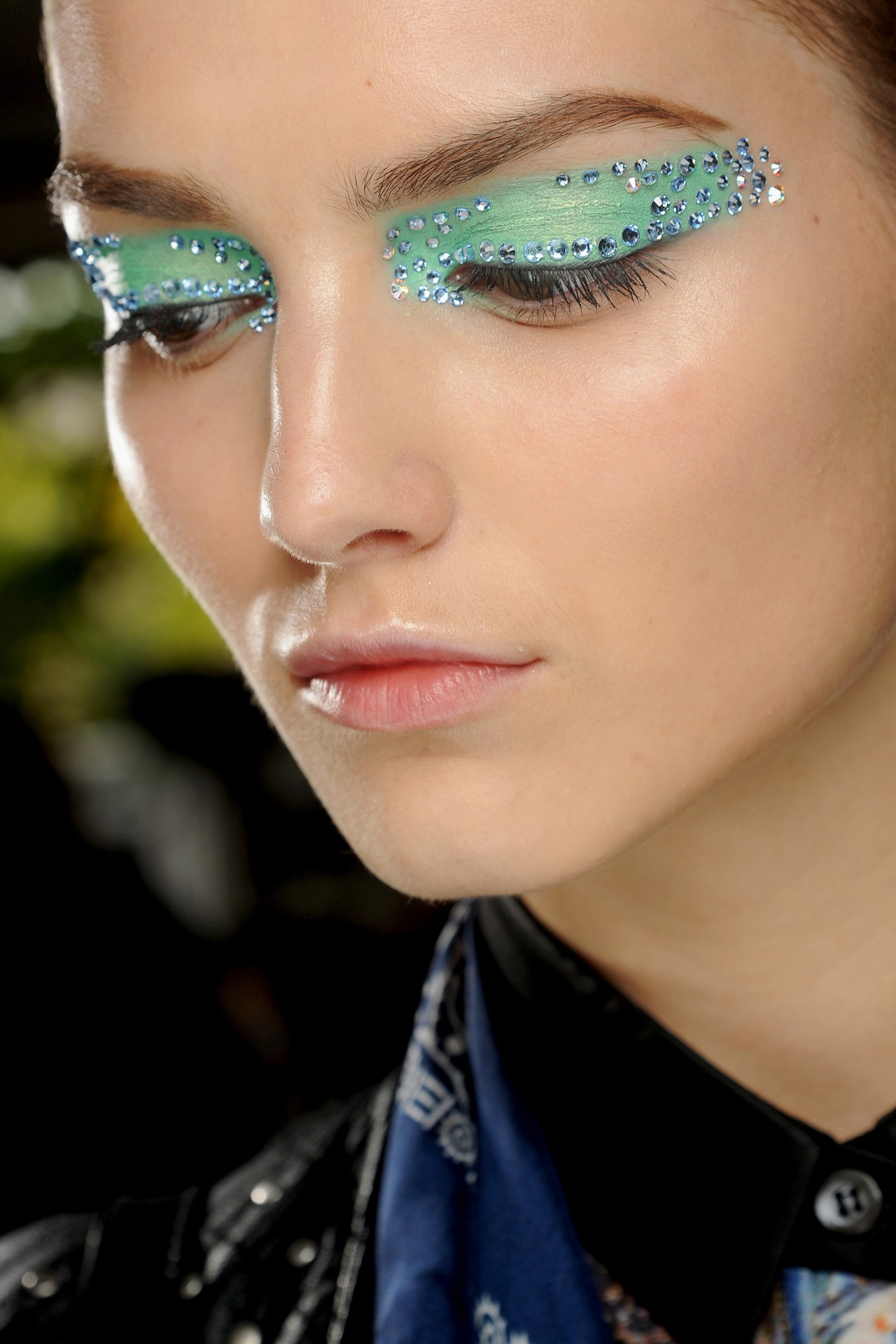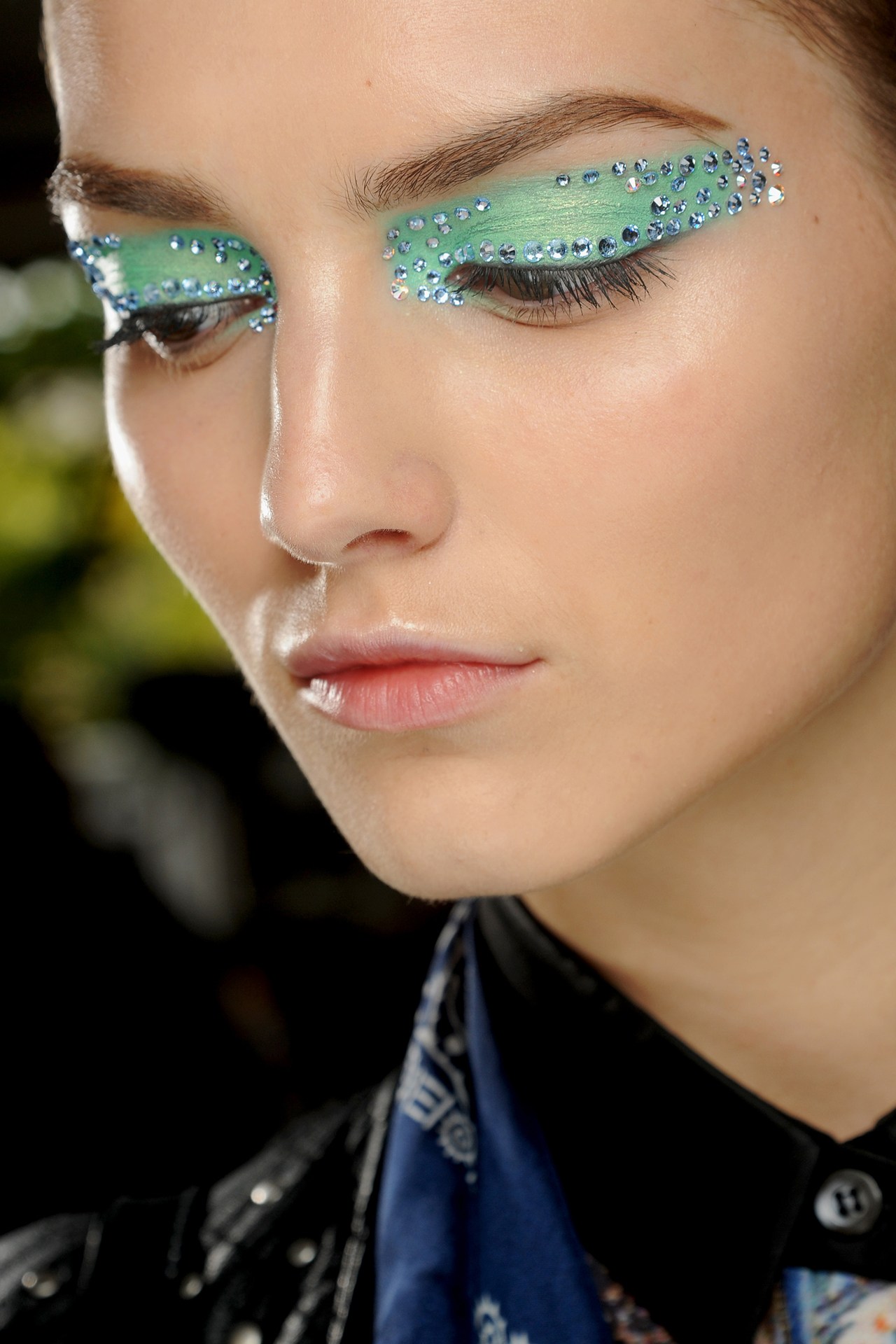 If you want to simply outline your eyes, here's a great way to do it.
16. "Sweetheart" design face embellishment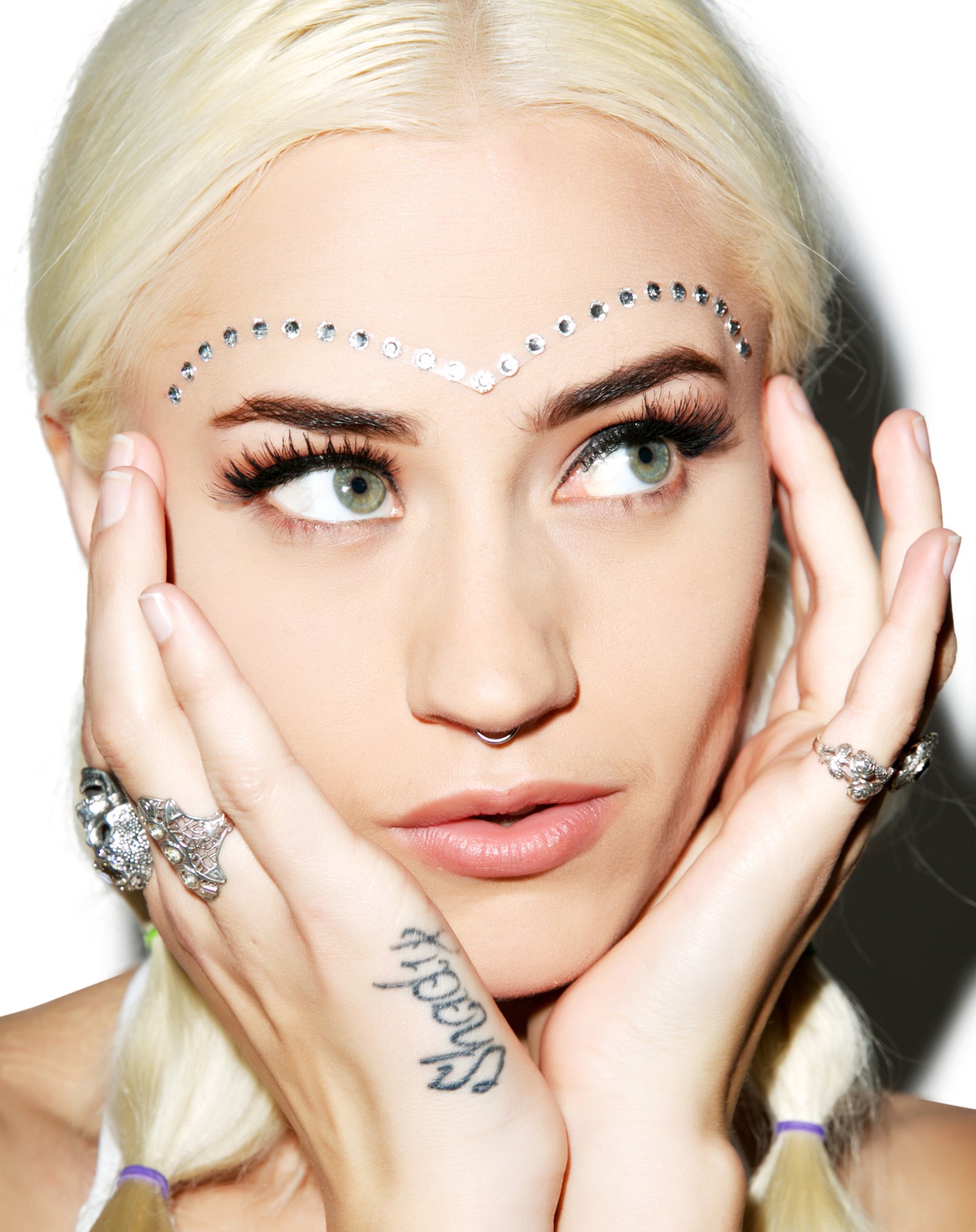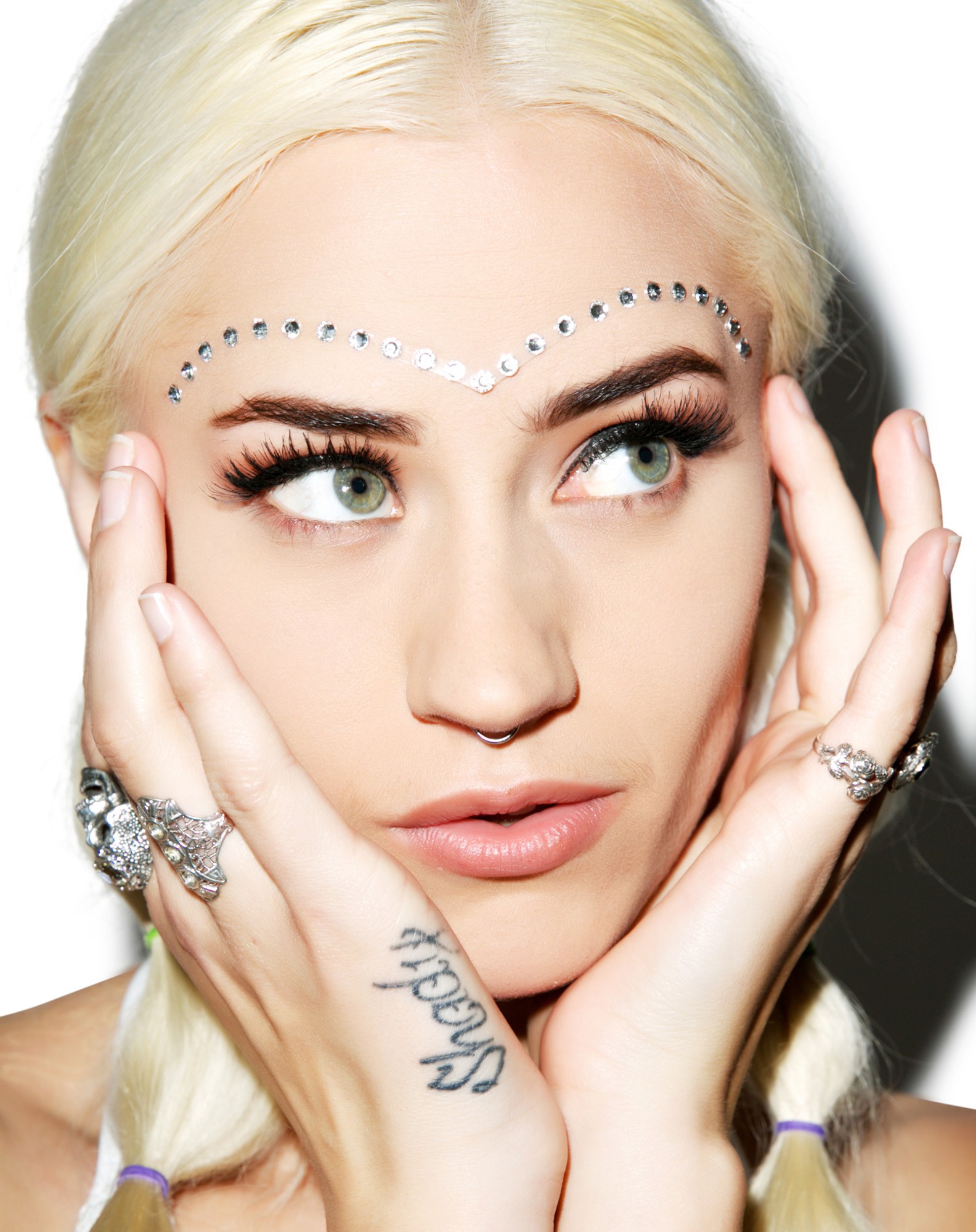 This is very similar to the other above-the-eyebrow look that we already showed you. Only this particular embellishment is connected and has
17. "Mascara trace" face embellishment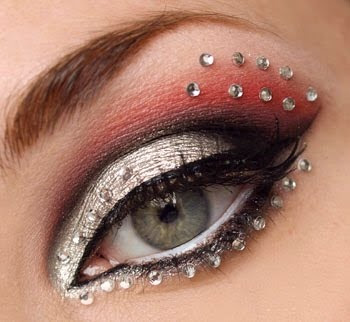 This is the kind of face embellishment that will make people wanting to keep eye contact with you all day—and all night.
18. Temple design face embellishment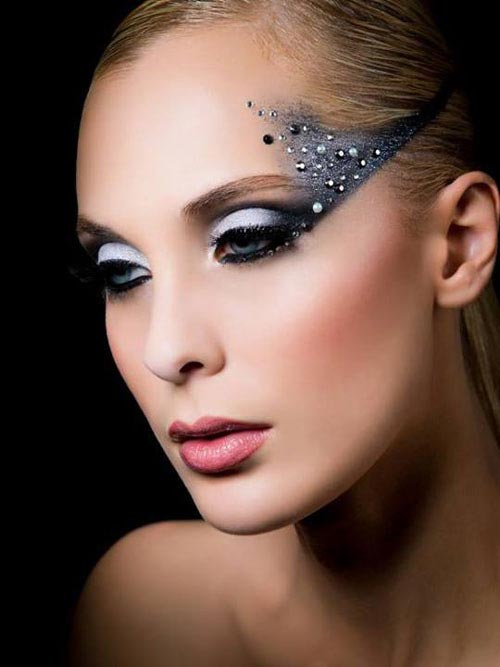 Or how about choosing some colors that you like and only placing the face embellishments on your temple(s)?
19. Larger face embellishments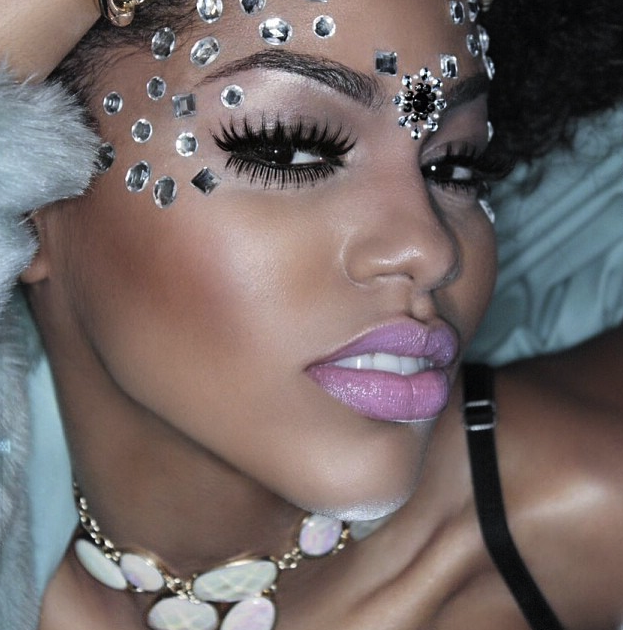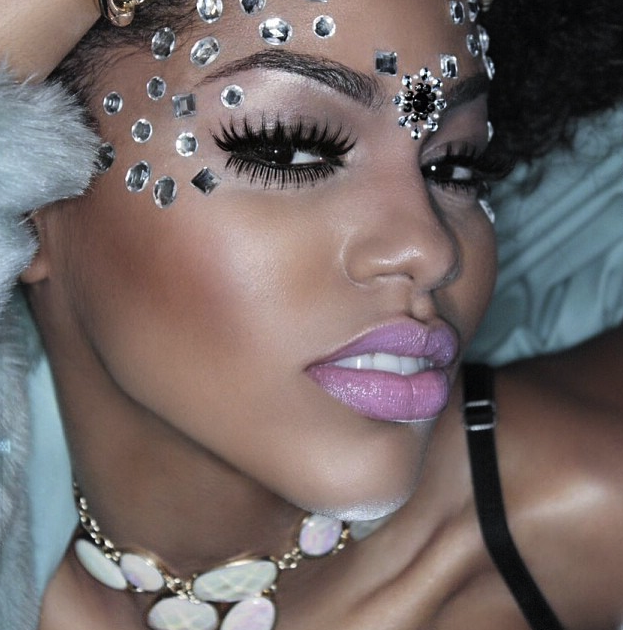 If you've been wearing face embellishments, here's a way to go even…bigger!
20. "Full face" face embellishment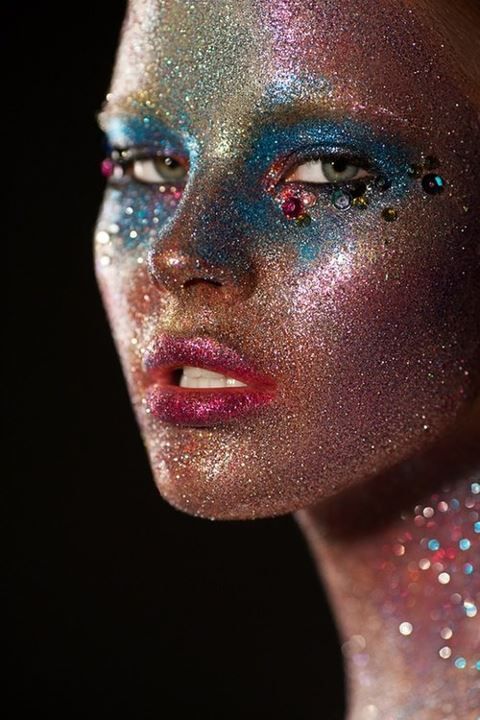 We're sharing this face full of embellishments just so that you can see some of the different varieties that you can try.
21. Golden face embellishment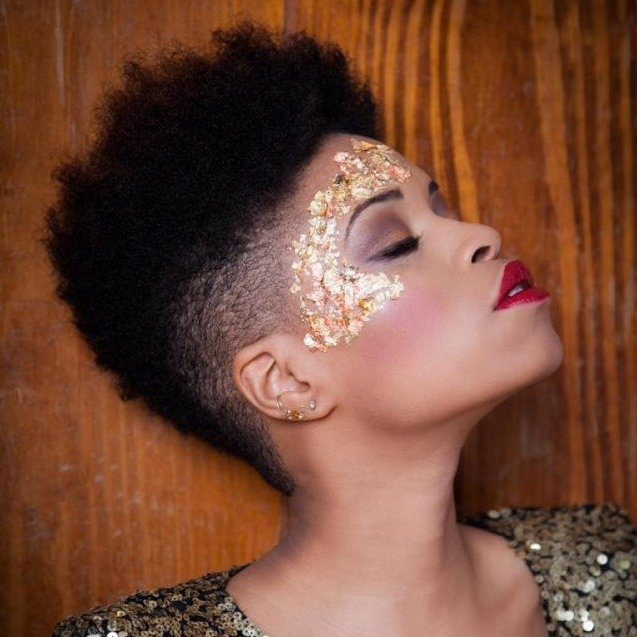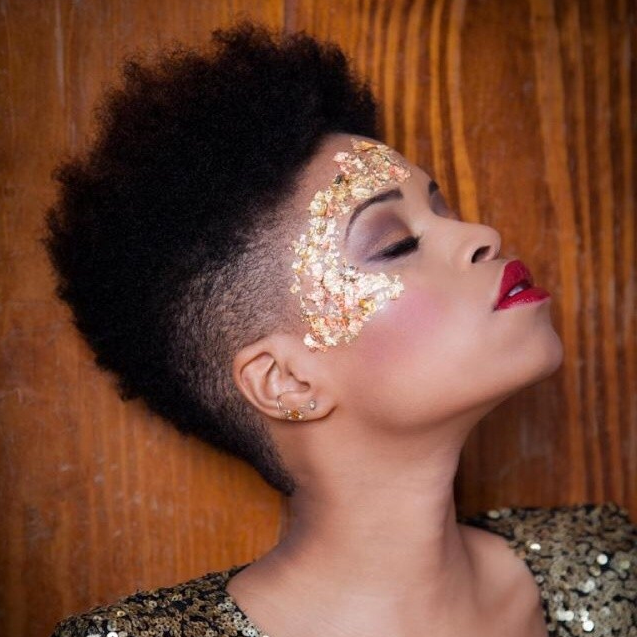 Another formal event look that is "just enough" and yet, so much too!