Velvet is such a textured material that it will create an effortless chic look for any women who decide to wear a velvet outfit, whether you choose a velvet dress, a velvet tank top, a velvet coat  or even velvet pants. Although most people agree that the velvet outfits are fashionable, there are still less women wearing velvet in daily life.
Fabulous Velvet Dress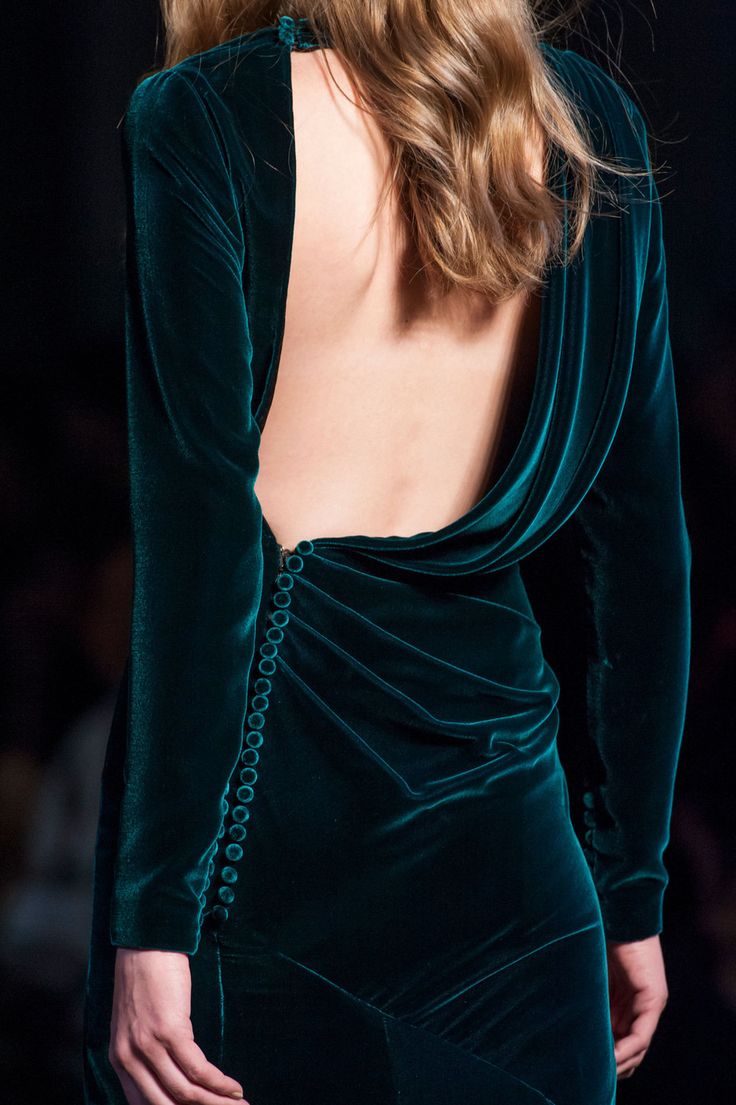 The main reason is that women don't know how to match a velvet piece for a fashionable instead of an odd or outdated look. Actually, you don't have to worry about that the velvet pieces will be out of date, for they will always look sophisticated and they always take a position in the fashion world. But how to match them in a right way is quite necessary to know.
So, we have collected 20 fashionable ways to wear the velvet pieces. If you want an outstanding outfit look, you should have at least one velvet piece in your wardrobe. Just stay here and check out how to match them and maximize the fashionable style.
Chic Outfit with A Velvet Tank Top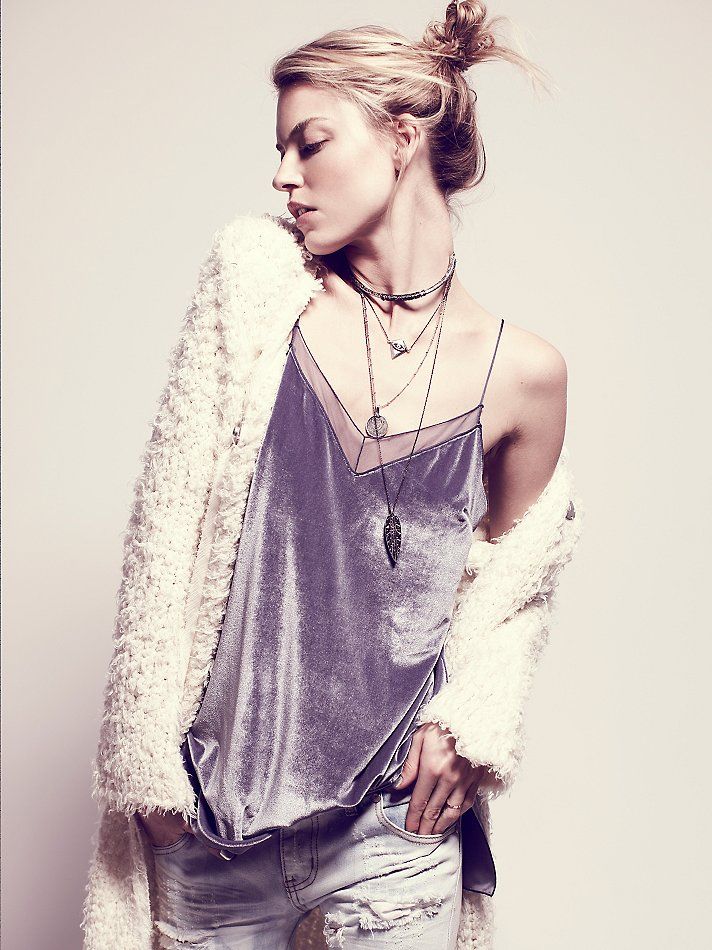 A grey velvet tank top makes this casual outfit more stylish and special.
Pretty Velvet Top with Maroon Midi Skirt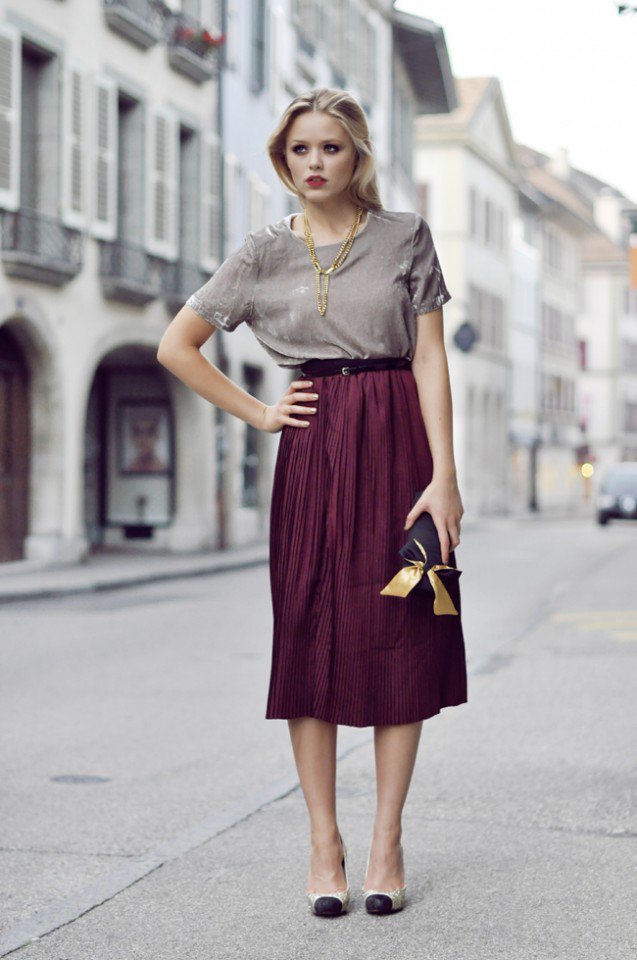 The dark maroon midi skirt looks more stylish with a velvet shirt. Plus, the golden chain is a great ornament for this whole outfit. You can copy this idea for all daily occasions.
Charming Velvet Dress Outfit

This thigh slit velvet dress is elegant and fashionable. You can copy this outfit idea for parties and important occasions. It's really gorgeous!
Blue Velvet Slit Dress with Sneakers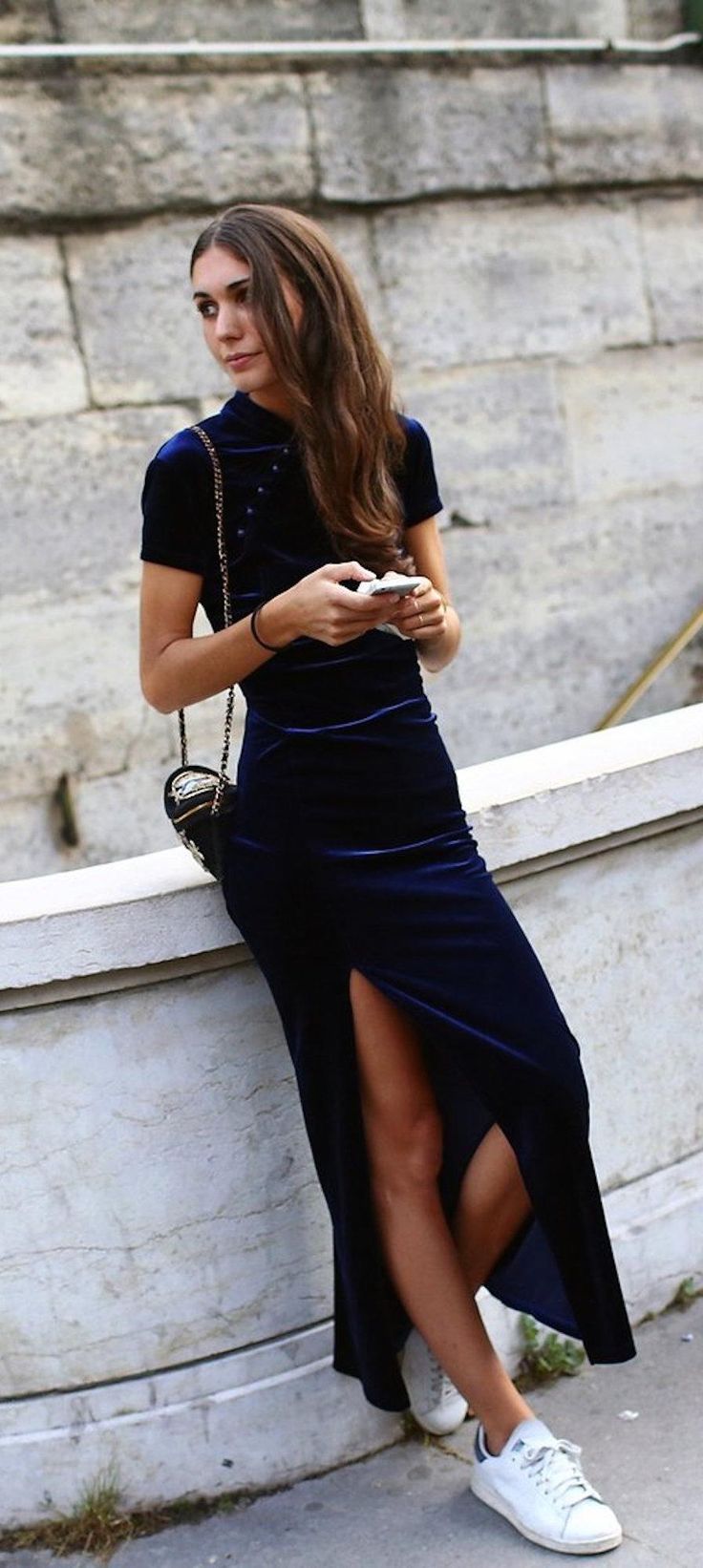 Such a beautiful navy blue velvet dress will show your nice figure to the audience. When you pair it with sneakers, it will look quite youthful and cheerful. But it can be more elegant when you match it with a pair of pumps.
Chic Maroon Velvet Dress Outfit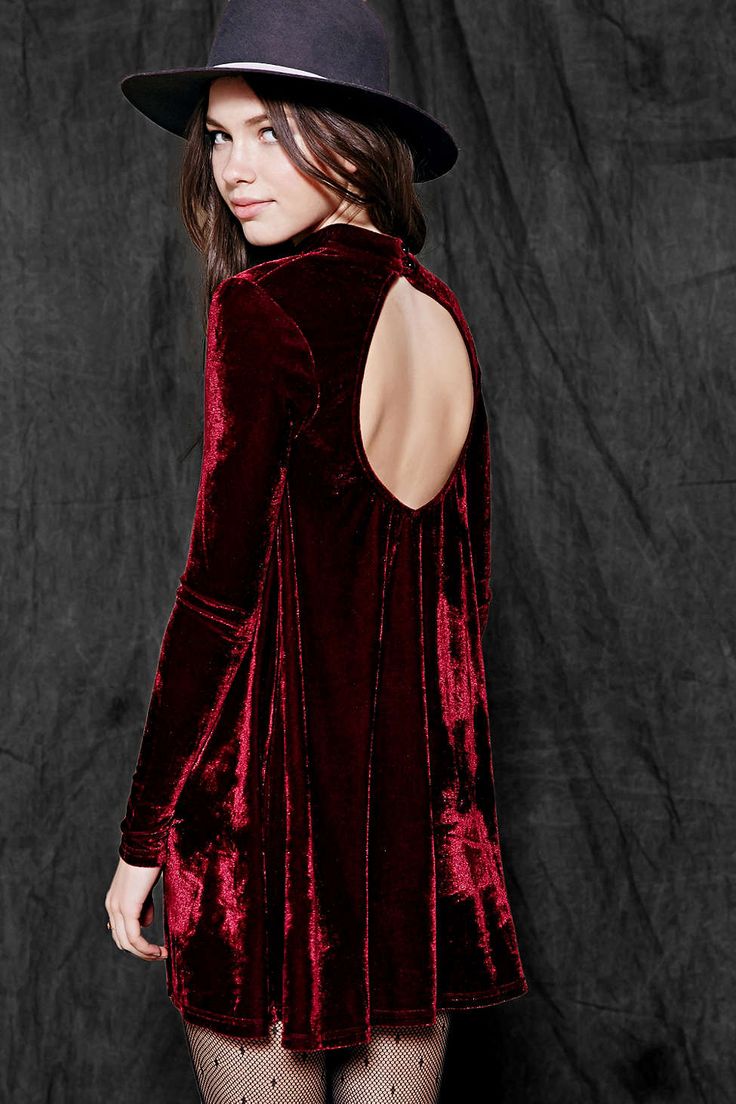 This open-back velvet dress is quite chic for young women to try. To make the outfit more stylish, you can put on a hat.
Stylish Velvet Dress Outfit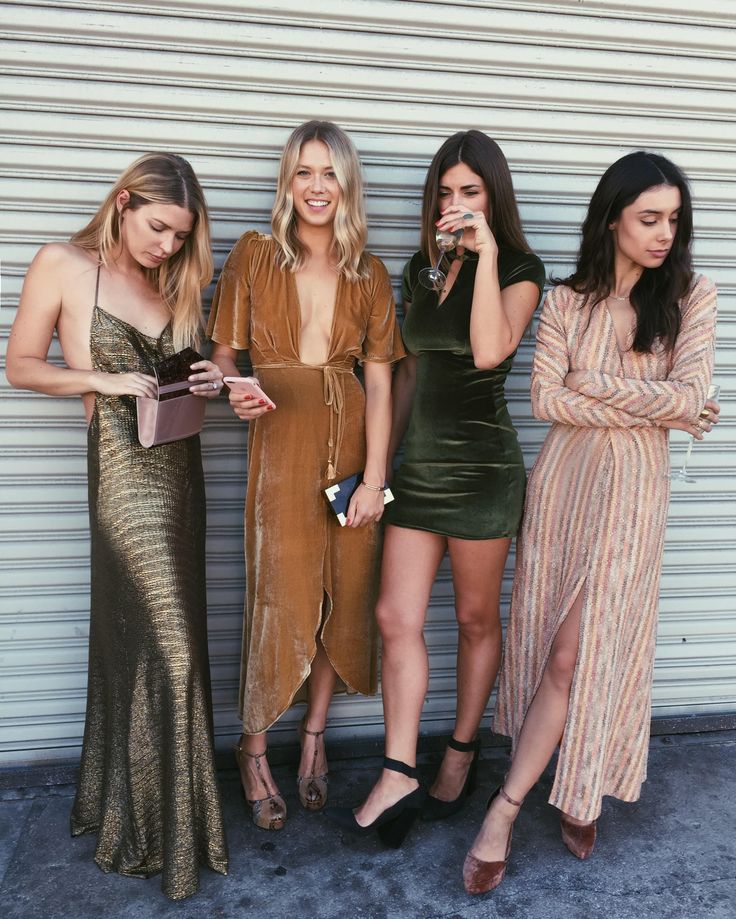 When you hang out with your best friends, a stylish velvet dress wil make your stand out from the crowd.
Stylish Black Velvet Dress Outfit Idea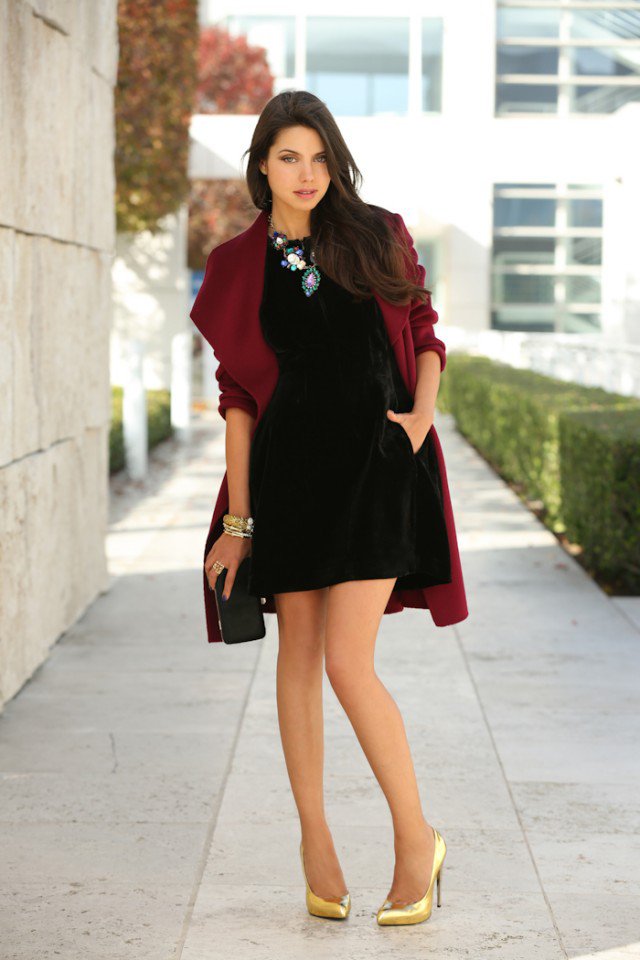 For spring and fall, you can put on a coat over your beautiful black velvet dress. A pair of metallic pumps will make the overall look more faddish.
White Coat with Black Velvet Leggings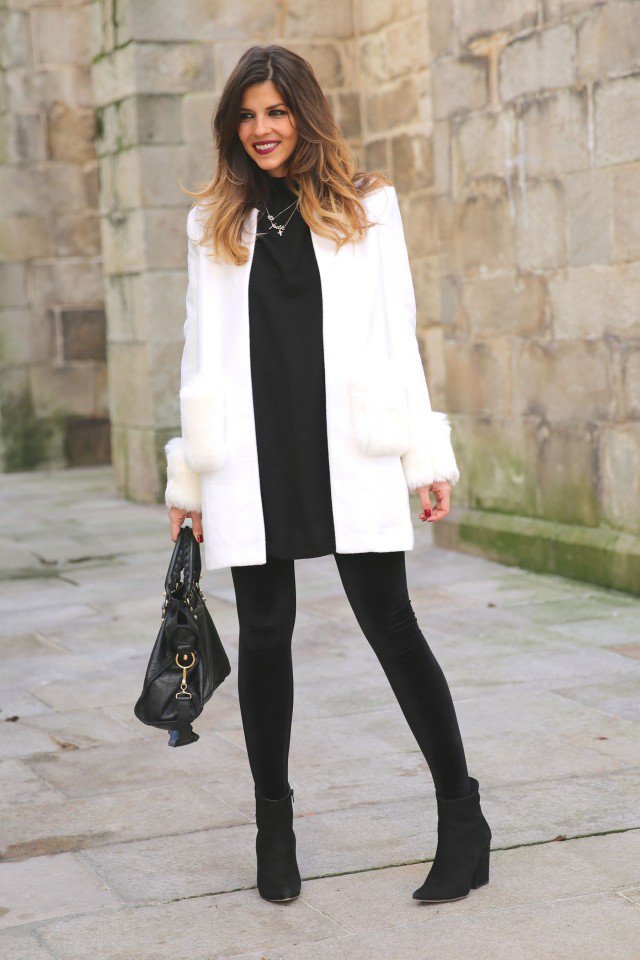 Black velvet leggings are great options for a warm and chic outfit in winter.
Chic Velvet Pants Outfit Idea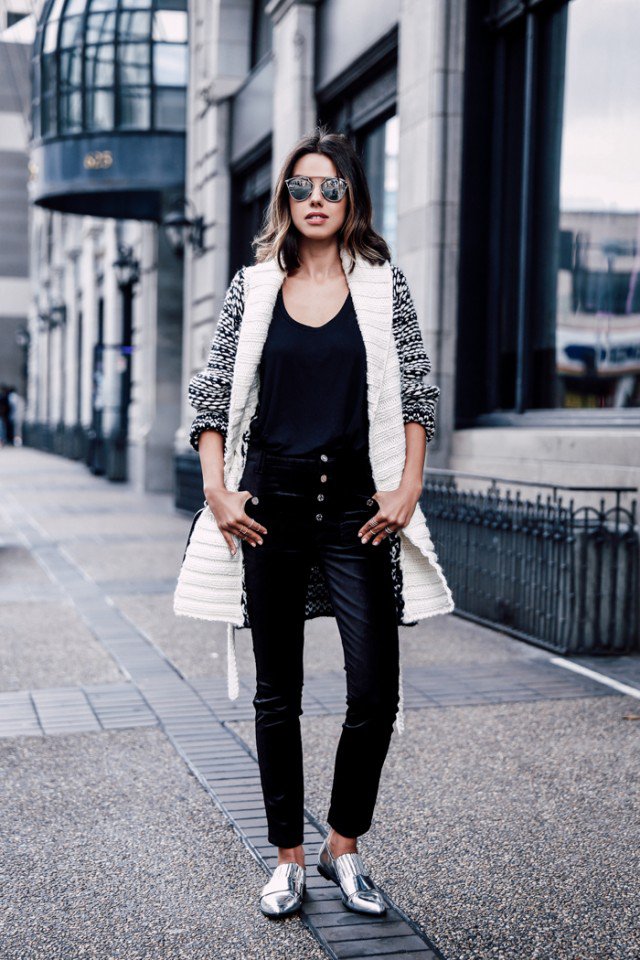 A pair of black velvet pants and silver flat shoes will turn any ordinary outfit more fashionable.
Cool Black Velevet Blazer Outfit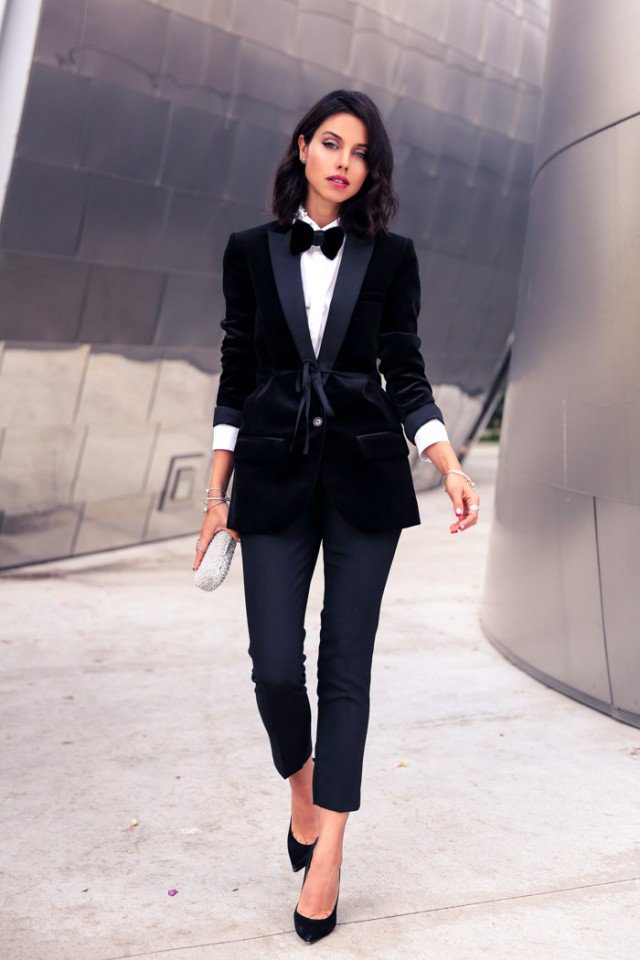 Black velvet blazer will a be a fabulous choice for a cool and stylish office outfit.
Chic All Black Outfit with Velvet Blazer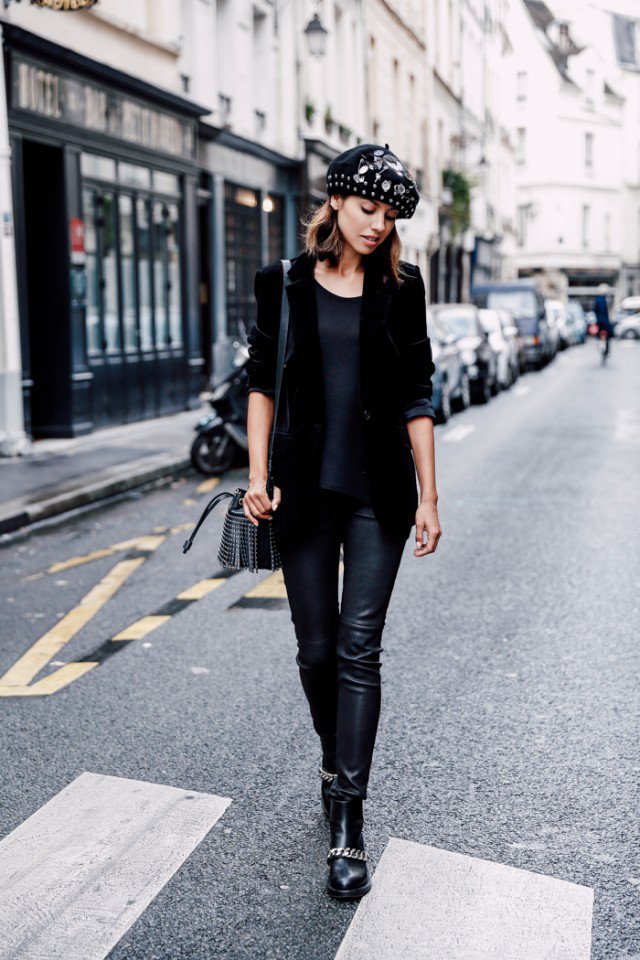 When days get colder, you can put on your leather pants, boots and a hat to complete the chic velvet blazer outfit.
Effortless Chic Velvet Blazer with Jeans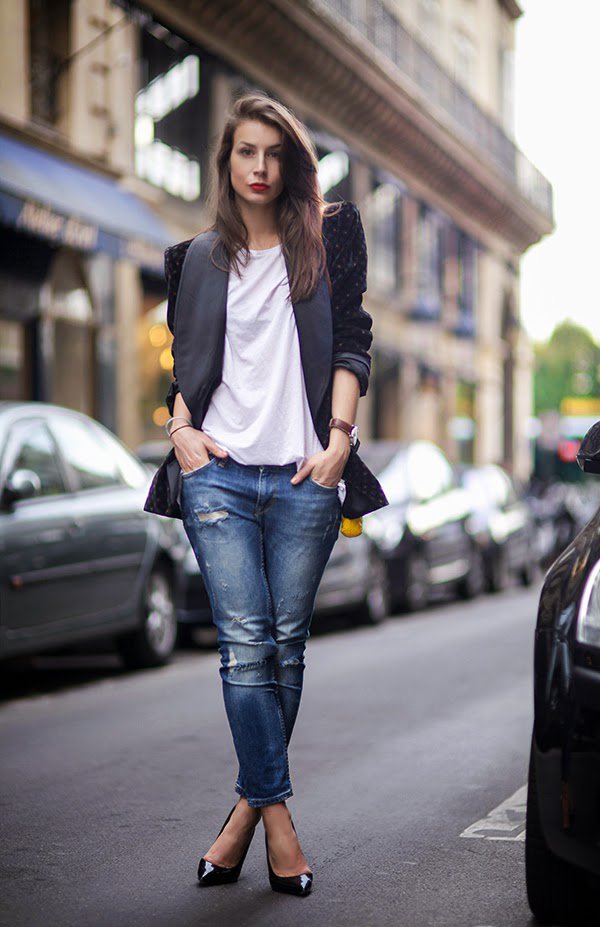 The sophisticated velvet blazer will look causl and free when it is paired with ripped jeans. This outfit is chic for shopping or gatherings when your wear a pair of sneakers. And it will be fashionable for work after you put on a pair of black pumps.
Fashionable Jasper Velet Blazer with Jeans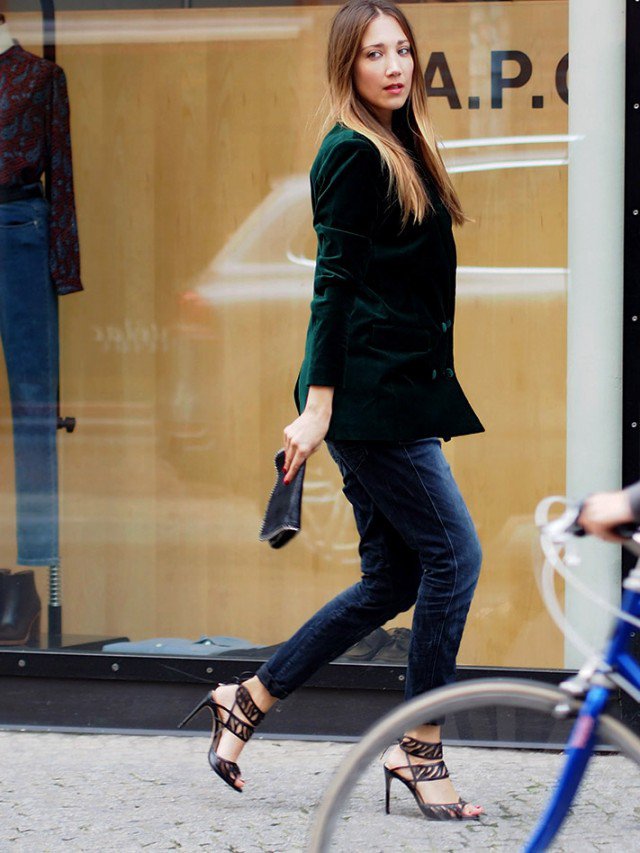 To get a more personalized look, you can choose a colored velvet blazer. Japser, maroon and navy blue are all nice to go. You just need to pair the colored blazer with casual jeans and you will get a super chic outfit for all occasions.
Sexy Maroon Velvet Blazer with Leather Shorts
Or, you can match your maroon blazer with a pair of leather shorts and pink pumps. This will be a very cute and chic outfit look for younger women.
Edgy Bright-Colored Velvet Cardigan with Jeans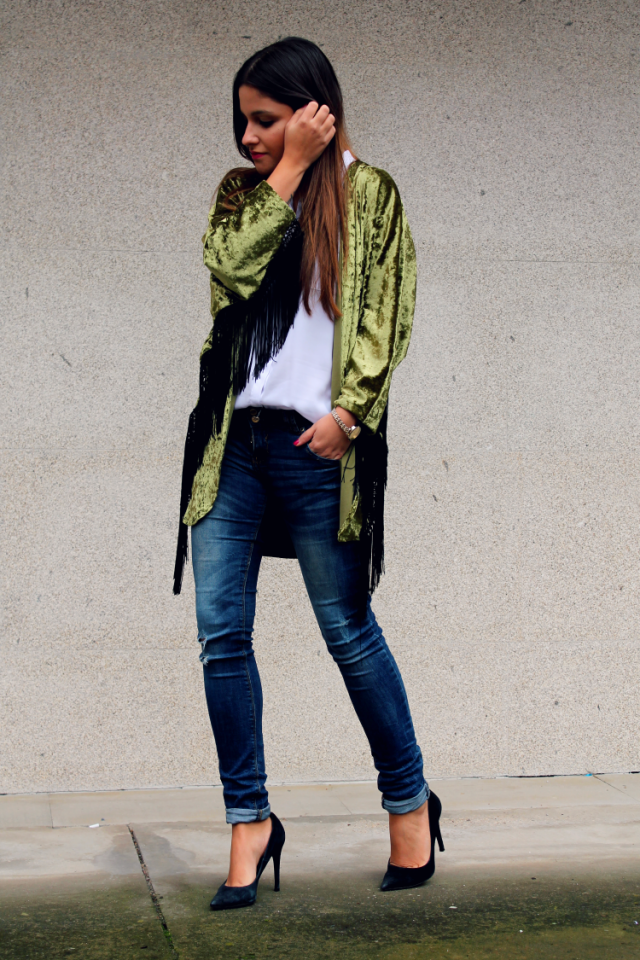 The olive green velvet cardigan is quite edgy and it will add fun to your basic outfit look.
Stylish Floral Velvet Cardigan Outfit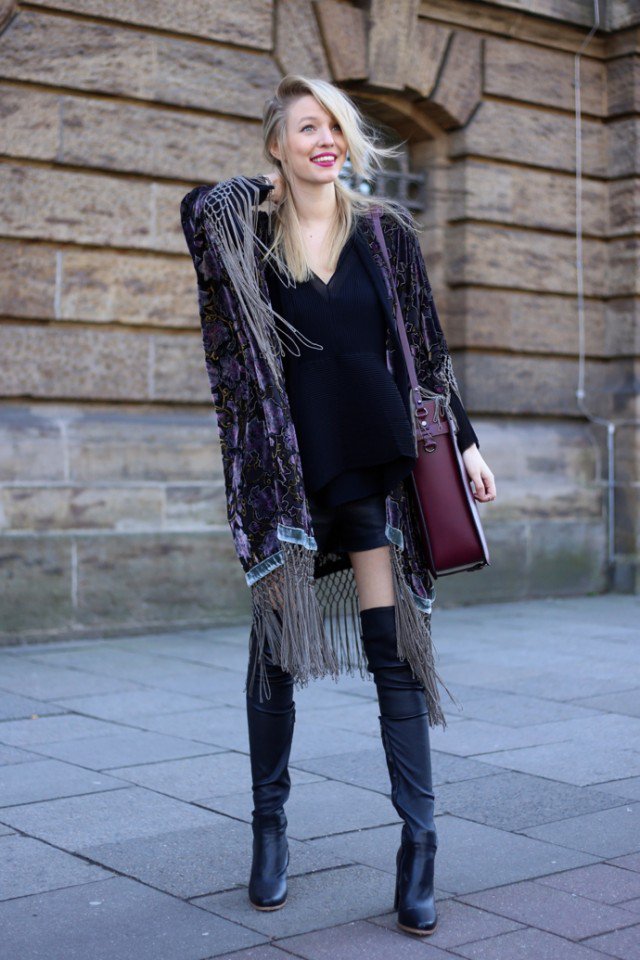 This floral velvet cardigan is stylish to complete any outfit.
Beautiful Black Velvet Suspender Skirt Outfit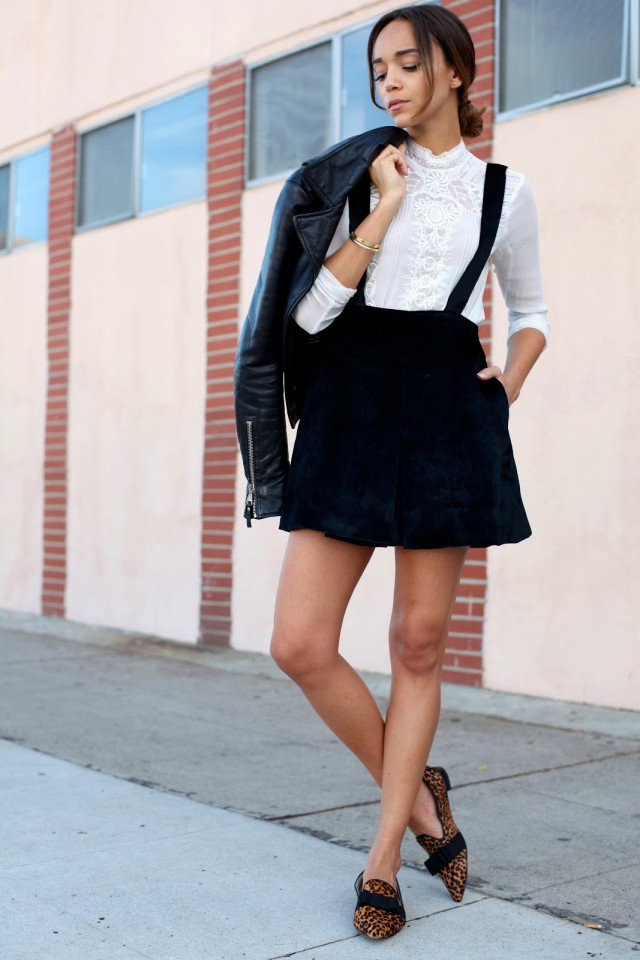 The black velvet skirt goes well with a white lace shirt and a pair of leopard printed flat shoes. This is a stunning outfit idea for women to get a much younger look. By the way, when it gets cold, you can add a black leather jacket.
Chic Printed Velvet Top Outfit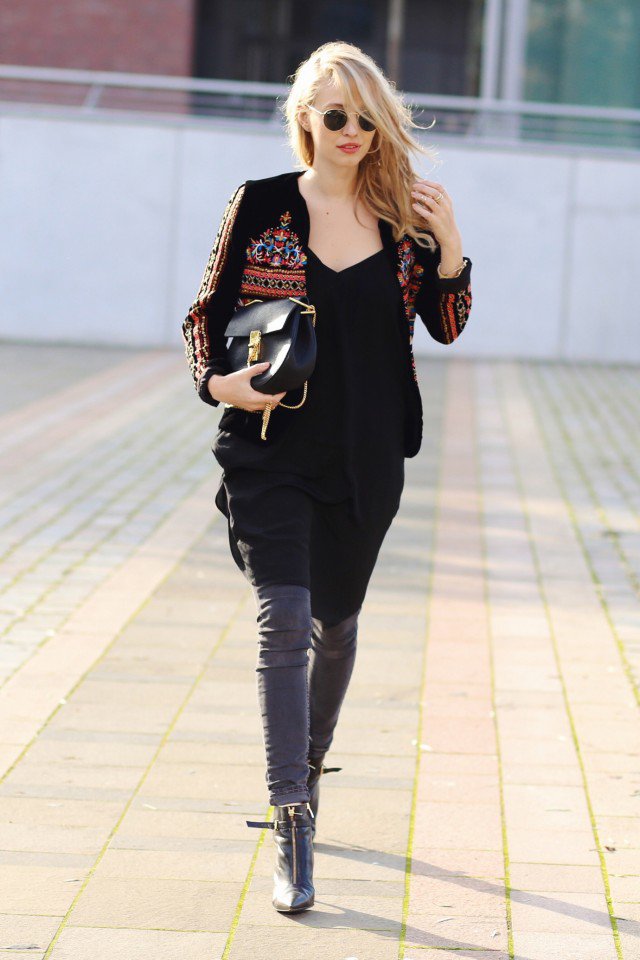 A printed velvet top looks even prettier and more fashionable. The best way to get it matched is to wear a simple blouse or a sweater.