Have you ever thought about cutting your hair short, maybe into a cute short little Cleopatra bob or a Twiggy short style?  Have you tried to do so before, with disastrous consequences, and want to do your research properly before venturing into this potential minefield again?  With short hair, it is especially important to ensure that the specific style you are choosing will flatter your face shape.  It is when your style fails to flatter your face, or, even worse, actively accentuates less than perfect areas of your face, that you could possibly have a bonafide hair disaster!  If you want a short haircut, it is advisable to discuss the options with your hairstylist, and ask whether the style you want is right for you.  Remember that while it is true that hair grows back, it takes a long time to do so, and the shorter you go the more time it will take!  It might be better to go shorter gradually.  With all of that in mind, here is our list of today's most popular short hairstyles!
Wavy short bob/via pinterest.com/pin/280489883019006207
A wavy short bob is usually considered one of the safer bets when it comes to short hair.  It can suit a larger range of face shapes, and it is more versatile than shorter hair, especially if you make sure that it will be long enough to manage to put your hair into a little ponytail.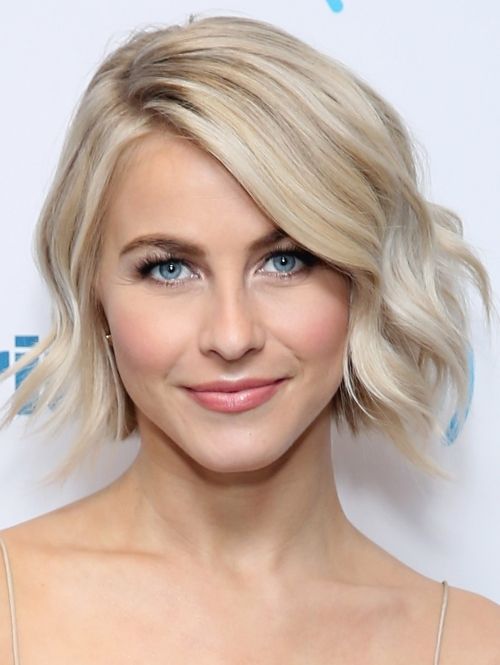 Pixie cut/via pinterest.com/280489883018055347
The pixie cut is very short, and is a cut that shouldn't be rushed into.  The pixie cut is generally best on heart-shaped and diamond-shaped faces, on people with delicate, small features.  In most cases, it should be avoided if your face is at all heavy-set.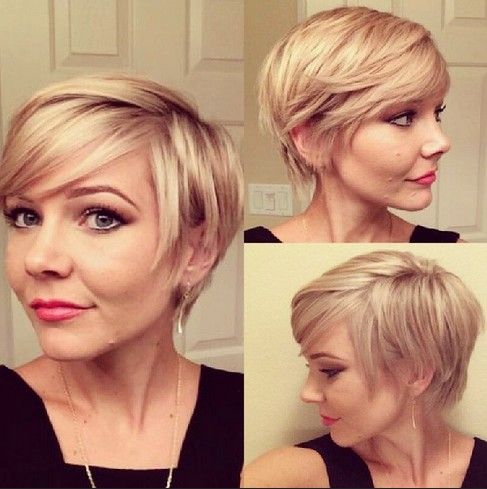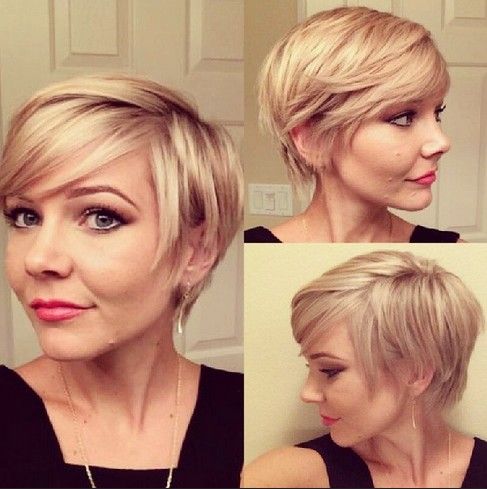 Asymmetrical short cut/via pinterest.com/pin/2804/89883017641077
The trendy asymmetrical short cut is a trendy style that is not for the faint of heart!  The presence of long, side-swept bangs softens the look.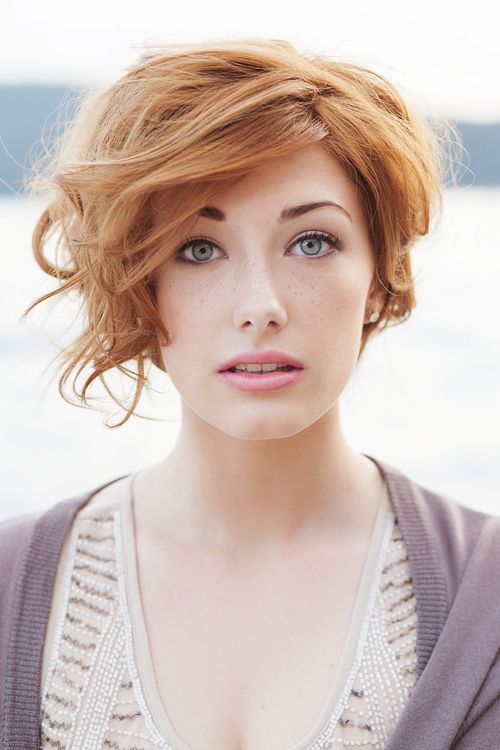 Short cut with deep side part/via pinterest.com/pin/28048988301085458
This daring cut is very modern while evoking the glamour of yesteryear with its deep side part.  This is also a bit of an androgynous look, which can be very trendy.  Like the pixie cut, this cut is best for women with delicate, small features.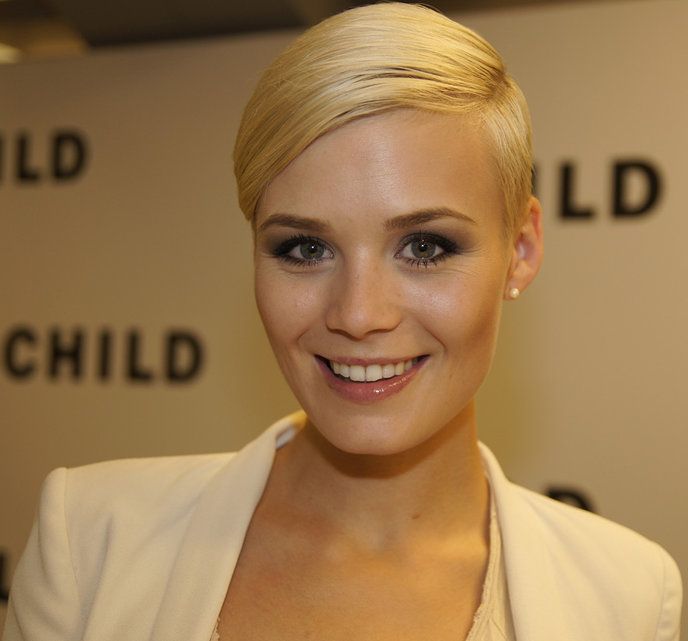 Short A-line bob/via pinterest.com/280489883016674979
This short A-line bob is a classic look that harkens back to the 1920s flapper.  It has a real air of sophistication.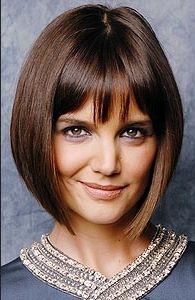 Short hair with long side bangs/via pinterest.com/pin/280489883016718696
Very similar to longer versions of the pixie cut, this chic look is softened by the presence of long, side-swept bangs.  The shortness in the back makes this style quite daring.  If you have a long neck and high cheekbones, this style might be flattering on you.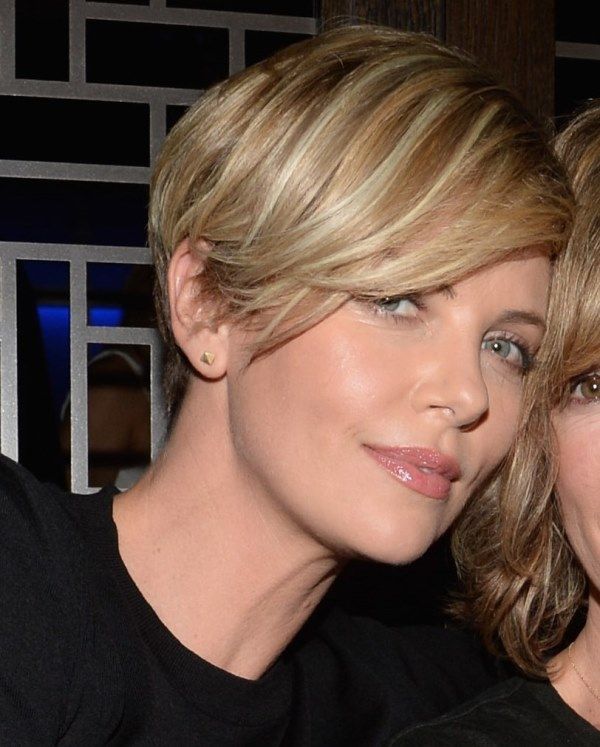 Messy with length in the front/via pinterest.com/pin/280489883016236456
This deliberately messy look is modern and fashionable, and the length in the front softens the cut's general shortness.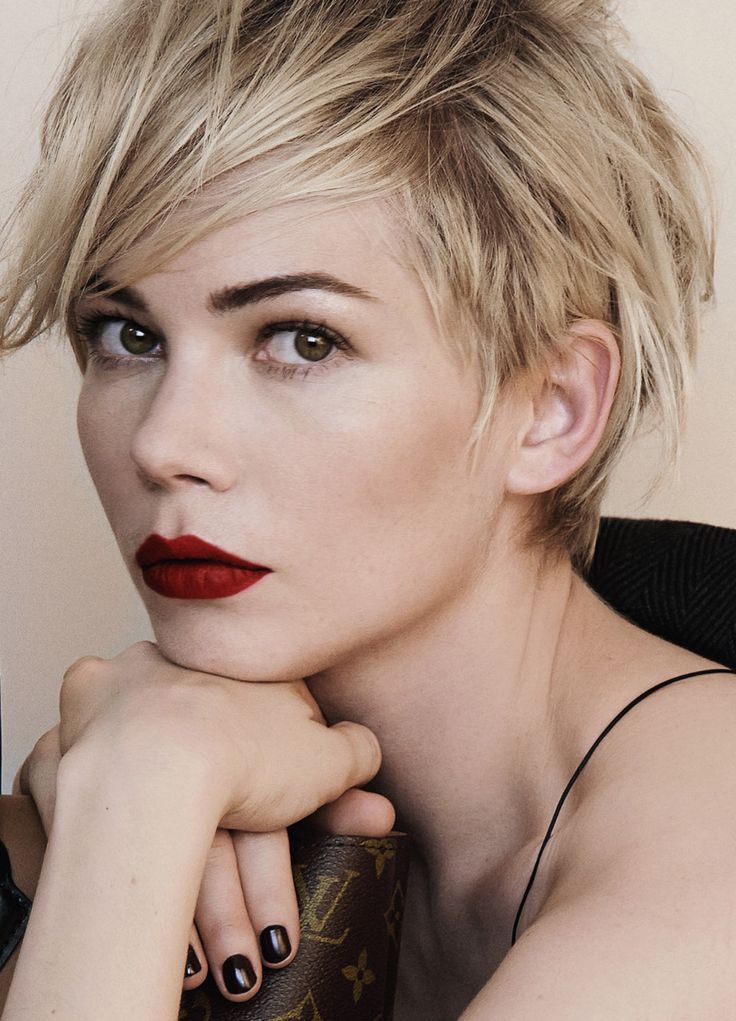 Flipped flicks/via pinterest.com/pin/280489883016234452
This is an especially popular short style, as the feathering and flicks around the face soften the overall look, and can give a perky and lifted appearance to the face.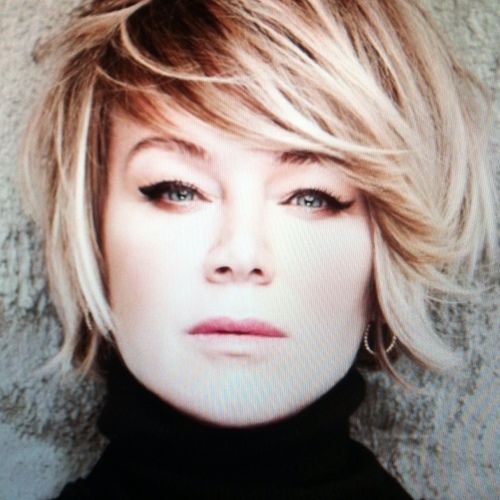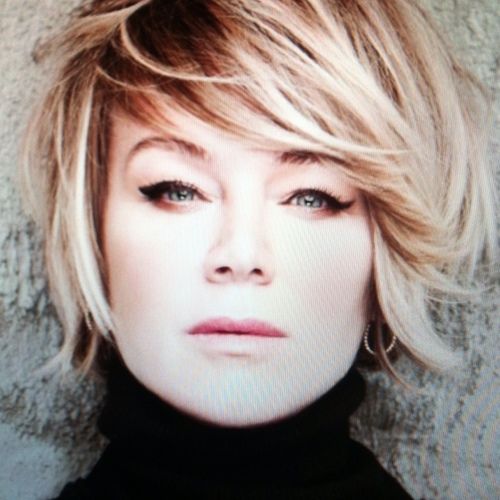 Rounded short style/via pinterest.com/280489883015378606
This rounded style can be flattering on heart-shaped and diamond-shaped faces with high cheekbones and generally angular features.  It should be avoided by anyone with a round face, as it will accentuate the roundness in a negative way, and the shortness, especially in the back, will be too severe.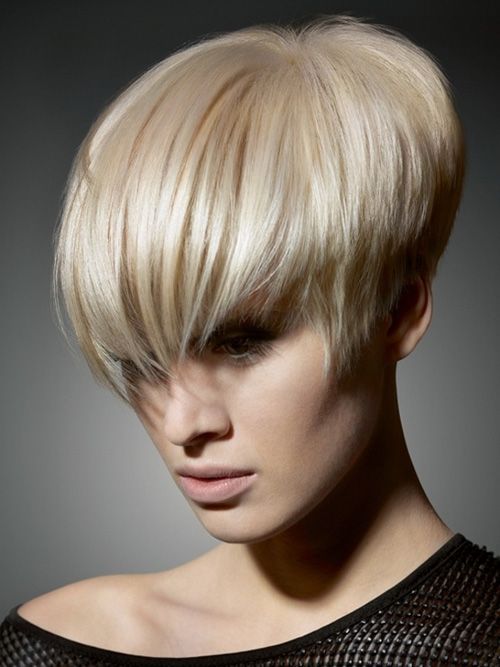 Piecey and short/via pinterest.com/280489883015287312
This look is very modern and youthful, and would be especially flattering on women with high cheekbones and a long neck.  We think of Linda Evangelista when we look at this cut.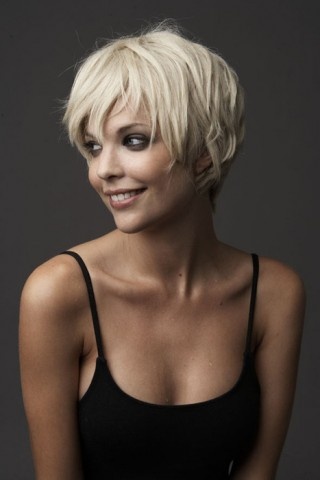 Short with heavy bangs/via pinterest.com/pin/28048988301526421
This trendy, rounded hairstyle with wispy ends is better for those with angular features.  It has a bit of 60s sweetness and sophistication.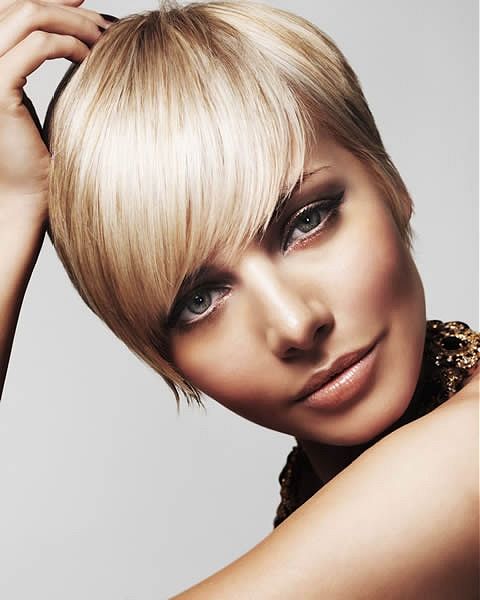 Short and finger-waved/via pinterest/280489883014581621
This style combines modern androgyny with classic 1930s movie star flair.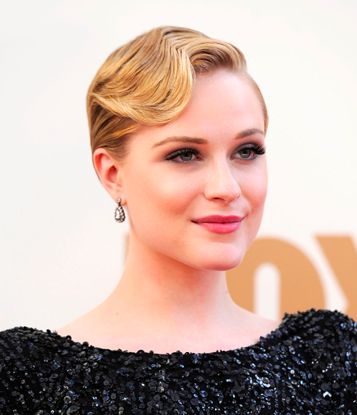 Twiggy pixie/via pinterest.com/pin/280489883014002263
Channel you inner Twiggy with this cute cut.  This would look great combined with 60s style heavily rimmed eyes.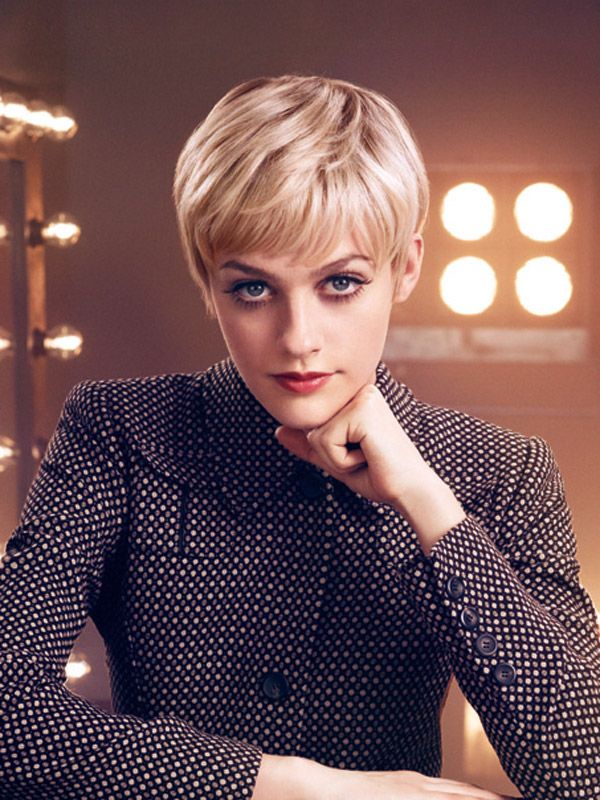 Undercut/via pinterest.com/pin/22940279327425005
This is definitely one of the most daring and androgynous styles out there.  This is best for someone with a long neck and small features.  The heart is optional!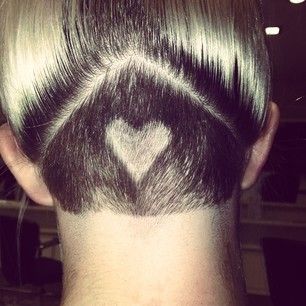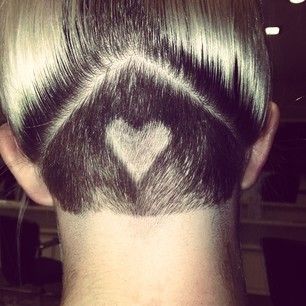 Short and voluminous, waved back/via pinterest.com/pin/2804898830147460
This short style has height on the top, which can help lift the features.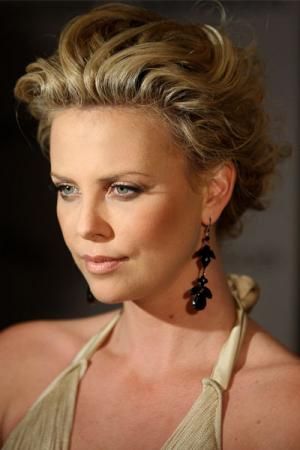 Bedhead short style/via pinterest.com/pin/280489883015178186
This adorable style has softness and plenty of volume!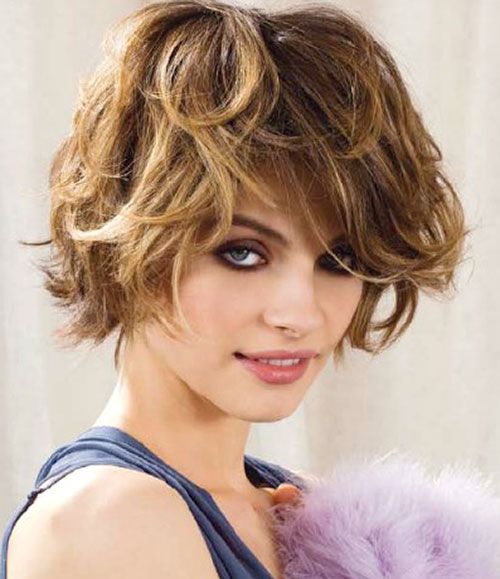 Short curly bob/via pinterest/pin/280489883014722387
This is a cute and sweet style, with a bit of a retro feel.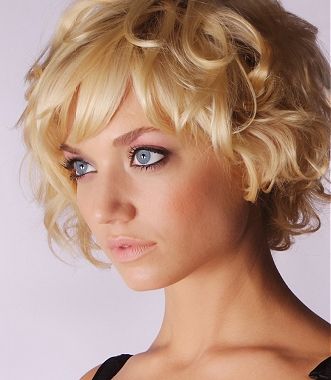 Short and wavy/via pinterest.com/pin/280489883015264212
This short and wavy style has a piecey and texturized look.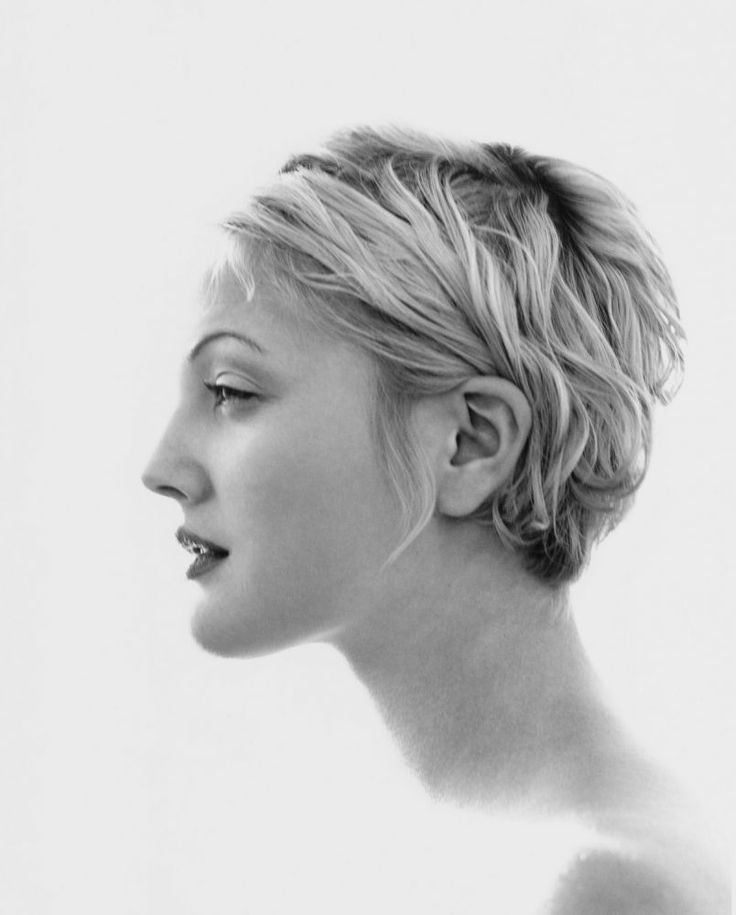 Ombre short cut/via pinterest.com/pin/280489883014527512
This androgynous style adds interest with an ombre color pattern.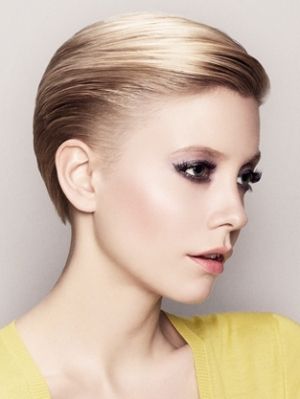 Modern mushroom cut/via pinterest/pin/280489883018712917
This is a modern take on the mushroom cut.  The general roundness of this cut probably makes it best for those with angular features.