This contemporary and edgy style is a real statement hair-fashion look for any trendy young woman!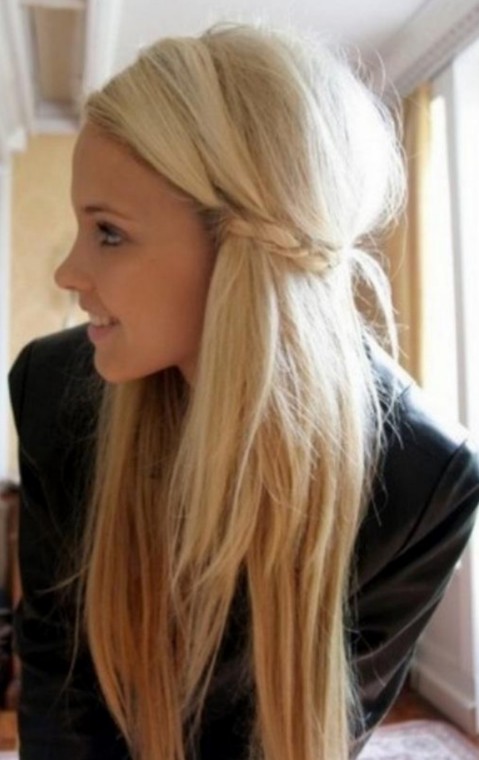 The hair is layered with a large gap between the side and back layers, producing a completely new outline.  The crown is back-combed to add messy height and round volume, which contrasts beautifully with the smooth hair at the front that frames the face with a straight side-swept line.
And the addition of a side-braid woven into a circlet around the head is an unexpectedly romantic element in this unique modern look.
This amazing mix of contrasting textures, shapes and movement is expertly accentuated by the dark-blonde highlights, in a perfect example of the latest trends in urban chic!