It is every woman's dream to fall in love, get married and ride off into the sunset with the man of their dreams.  For most women, marriage is simply a beautiful thing and on that day looking their absolute best is very important. You want to ensure that everything about you is on point, your dress, your nails and most certainly your hair. Deciding how to wear your hair long, short or in an up-do might seem like one of the hardest decisions you have to make but you can relax.
Here are some of the most amazing hairstyles for when you say I do.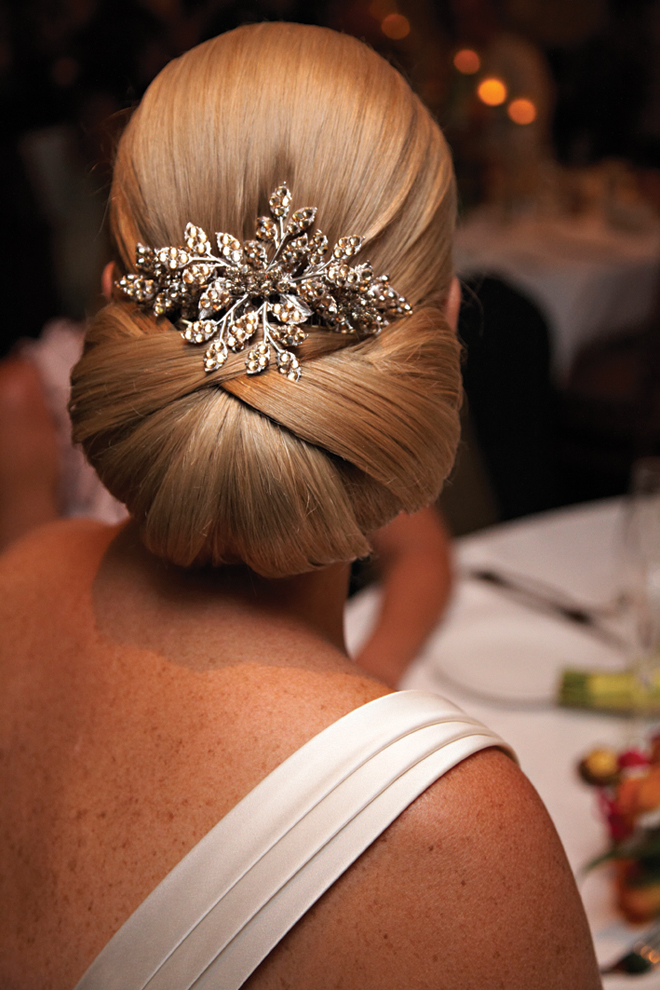 Updos of this sort are considered traditional/classic wedding hairstyles. This neat lower bun is accentuated with a hair brooch which adds a touch of elegance.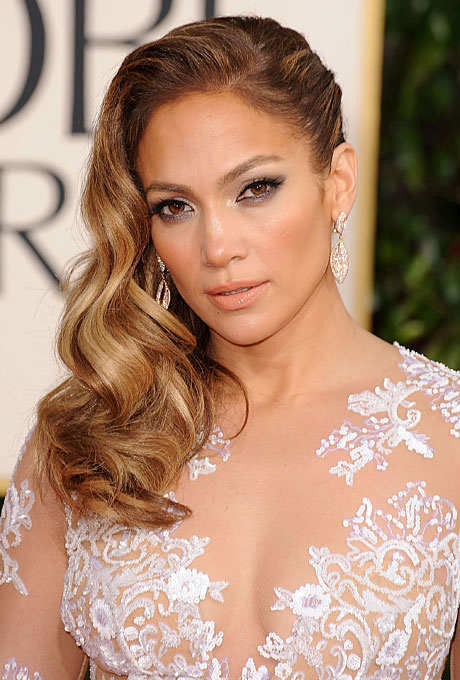 It might not have been JLo's wedding but this long wavy hairstyle could certainly be the choice for your wedding. Soft curls are pinned to one side and are worn on the shoulder.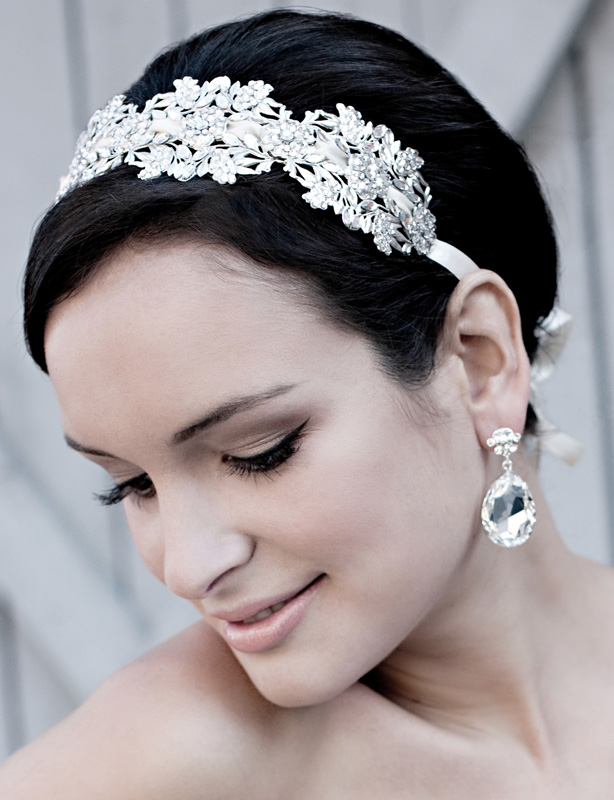 Three words: Short, simple, sophisticated. Don't feel compelled to add extensions for your big day, your short hair can be a big hit too.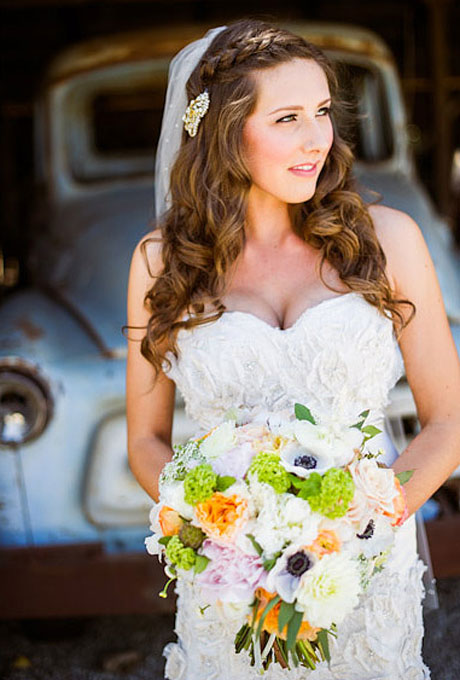 Some brides may opt to wear veils on their wedding day, long soft curls worn half up is a favorite when doing so.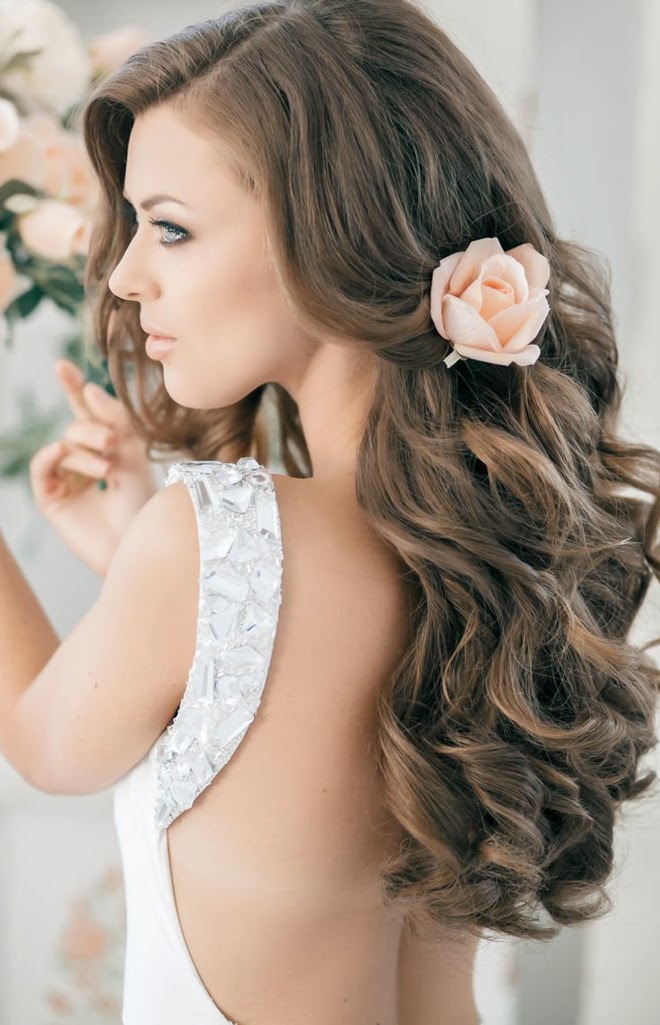 Wearing your hair long down your back is also a great pick, it adds that touch of romance to your day.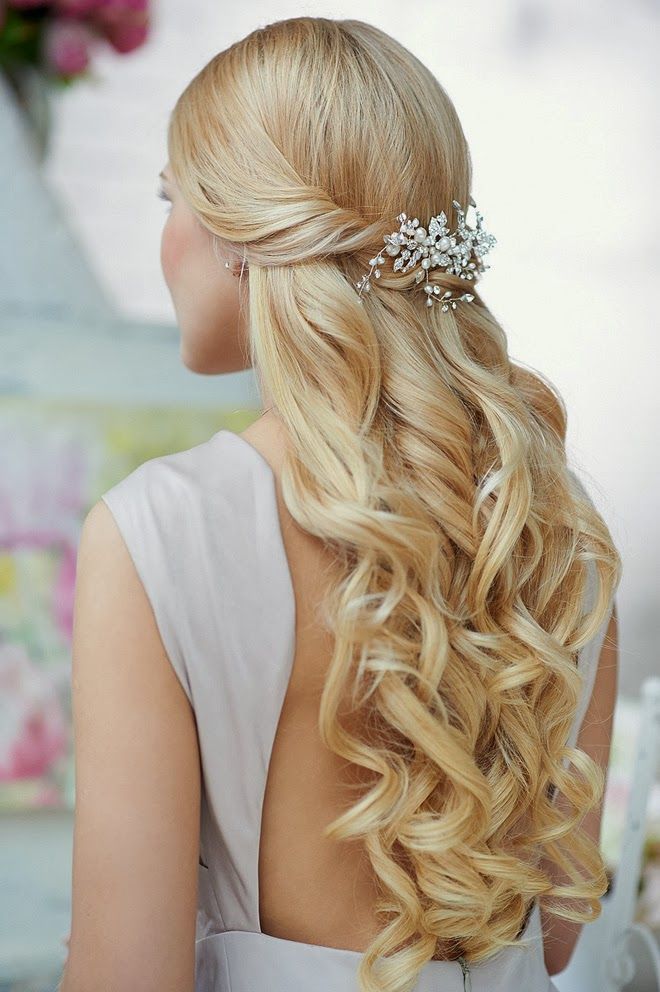 Have half your curls pinned up and the other half down then add a touch of class with a hair brooch. There is no going wrong with this hairdo.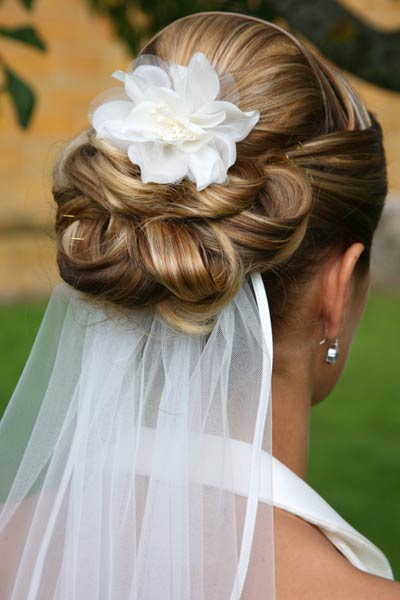 This neat loose bun, with curls is accentuated with a flower. When choosing a simple hairdo flower accessories are highly recommended.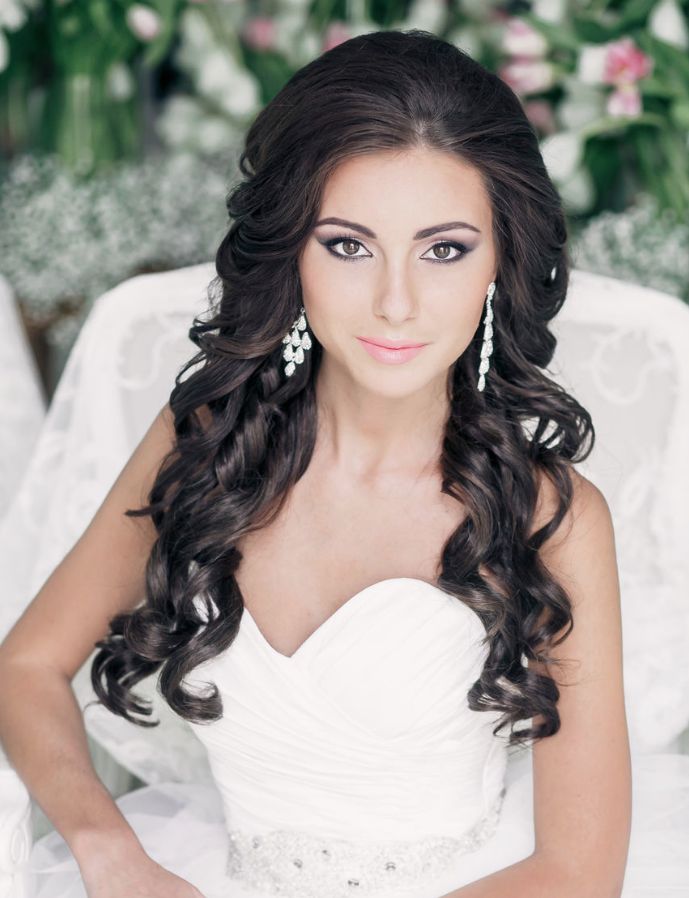 Sometimes simple does it. This style requires no clips, no pins, no accessories and it works.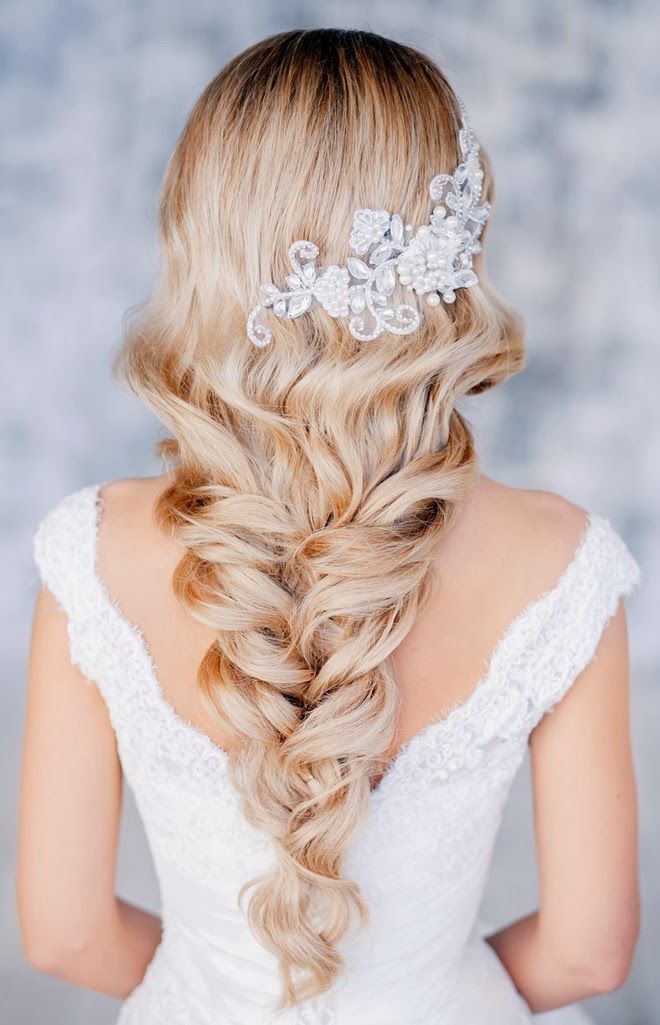 Dare to be different with braided loose curls and that pearl accessory. Braids are becoming more popular for weddings these day, be trendy.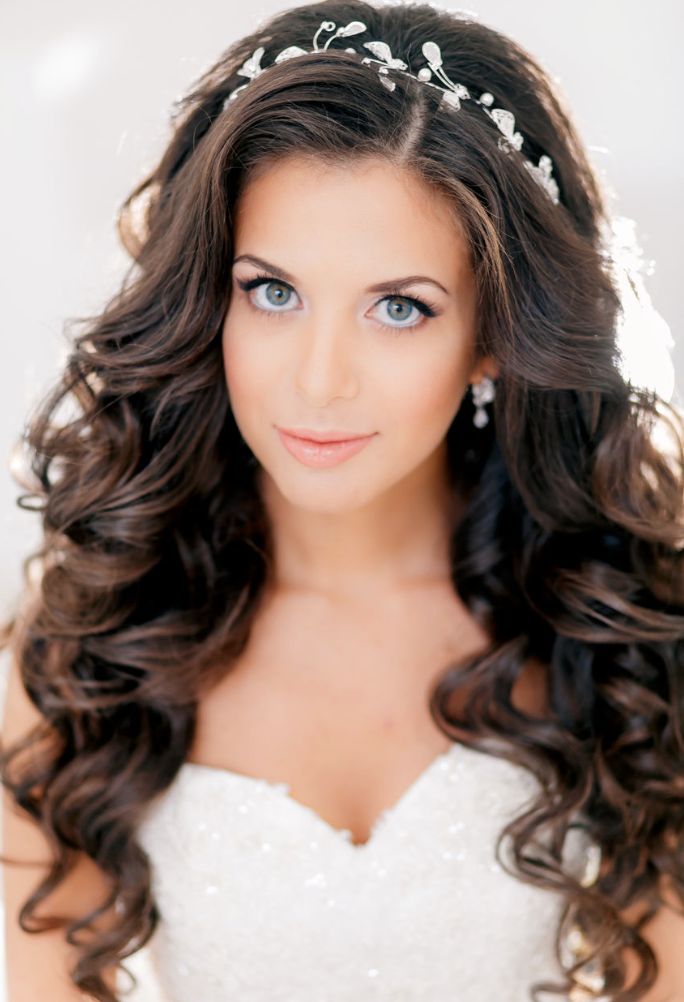 The type of gown you decide to wear might influence how you decide to style your hair. This hairstyle is best with low cut dresses and those without sleeves.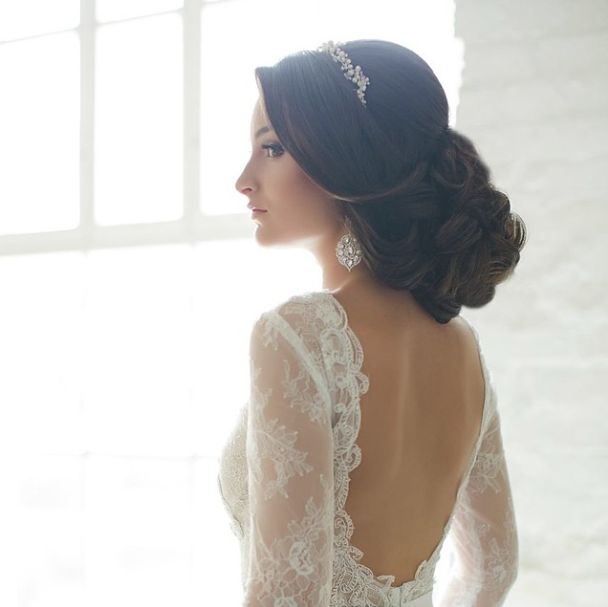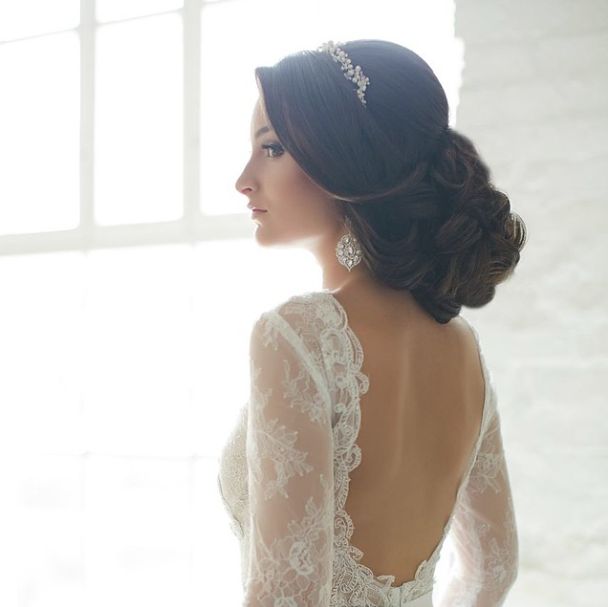 This is a classic wedding hairdo with a modern touch. Curls are slicked back in a bun and finished off with a pearl headband.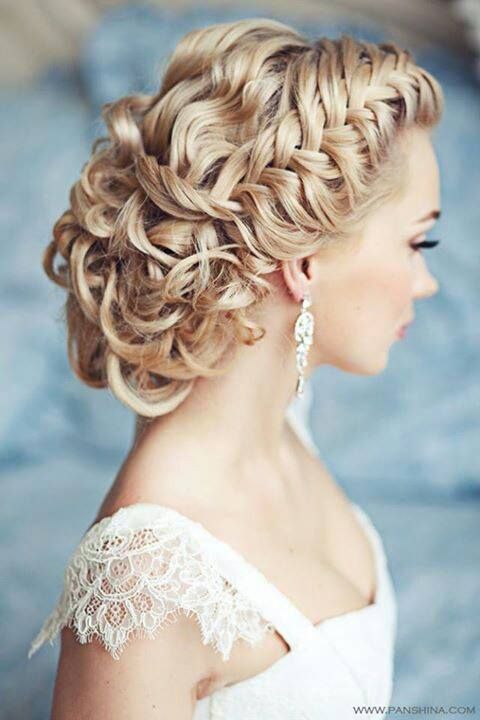 Not too neat, not too loose, this updo is simple yet very detailed.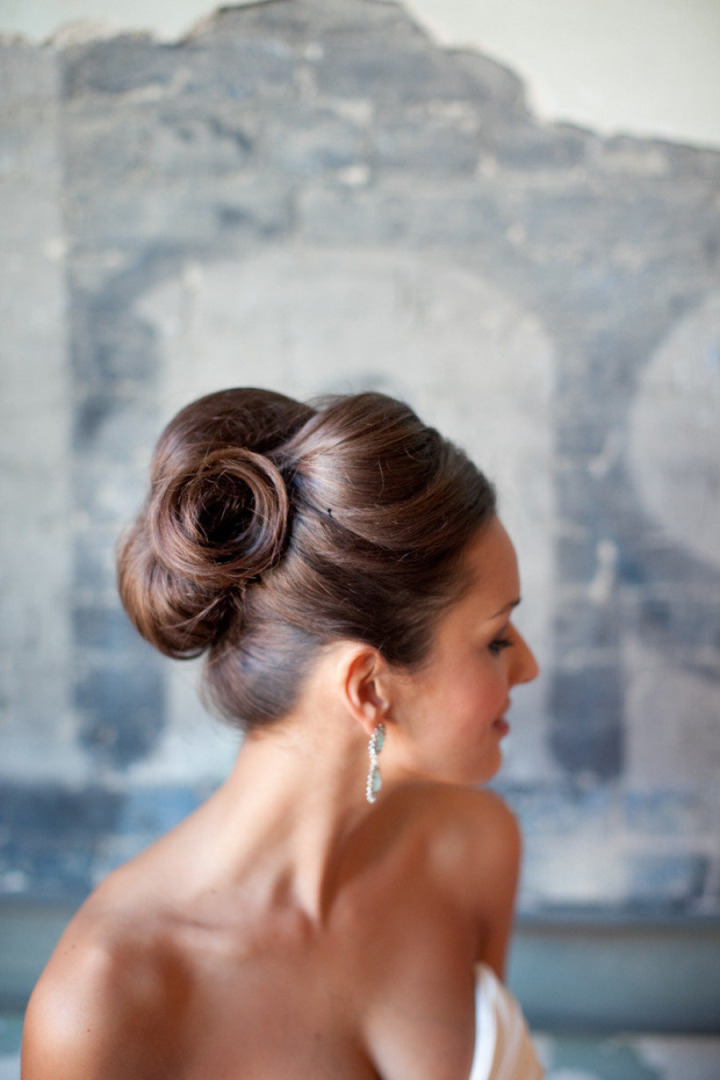 Brides sometime prefer a pretty simple hairstyle that will show off their make up and their gorgeous dress. This high bun does just that.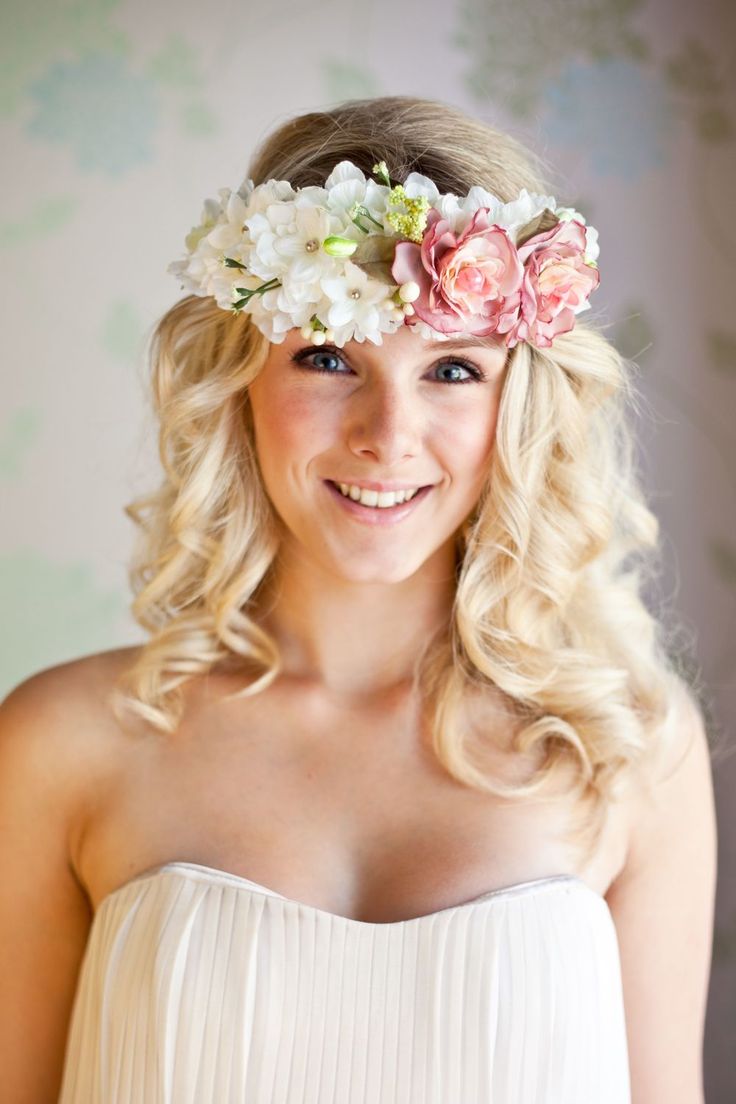 Curly hair with a fancy head band. This style says a lot about your personality.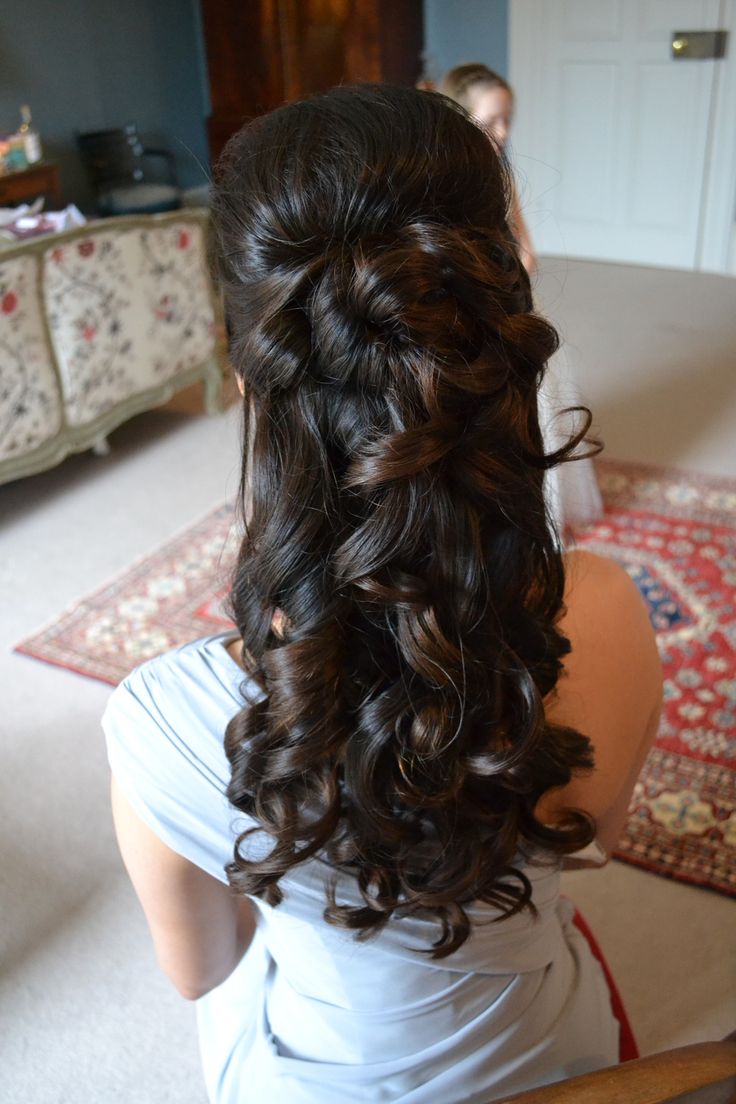 A half up, half down hairstyle with long, tight curls. Curls add a romantic and elegant touch to your look.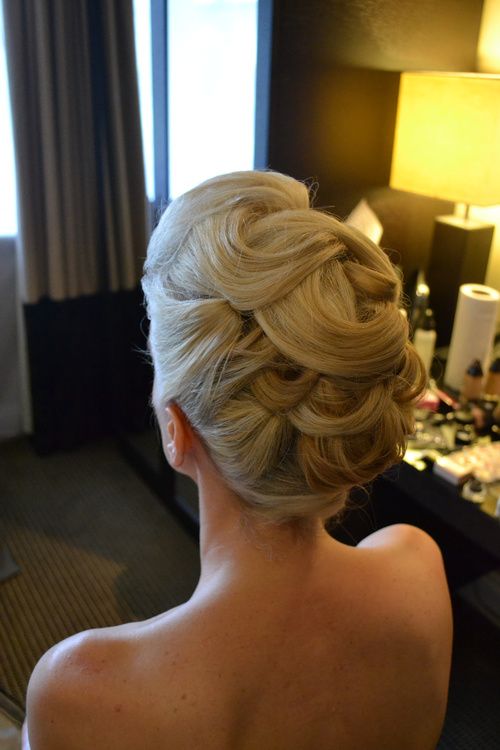 Are you somebody that is inspired by the 70s or 80s? Then this vintage style hairdo is certainly for you.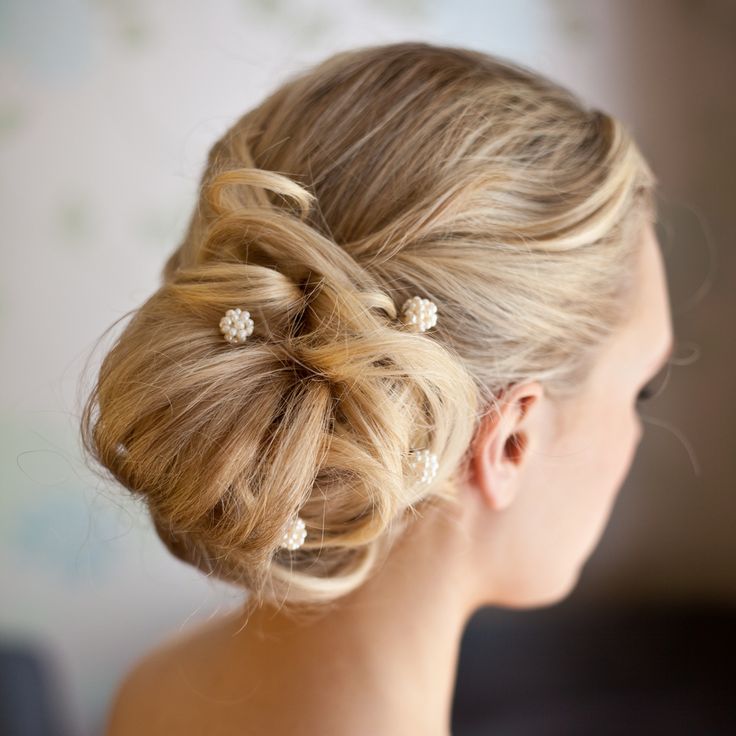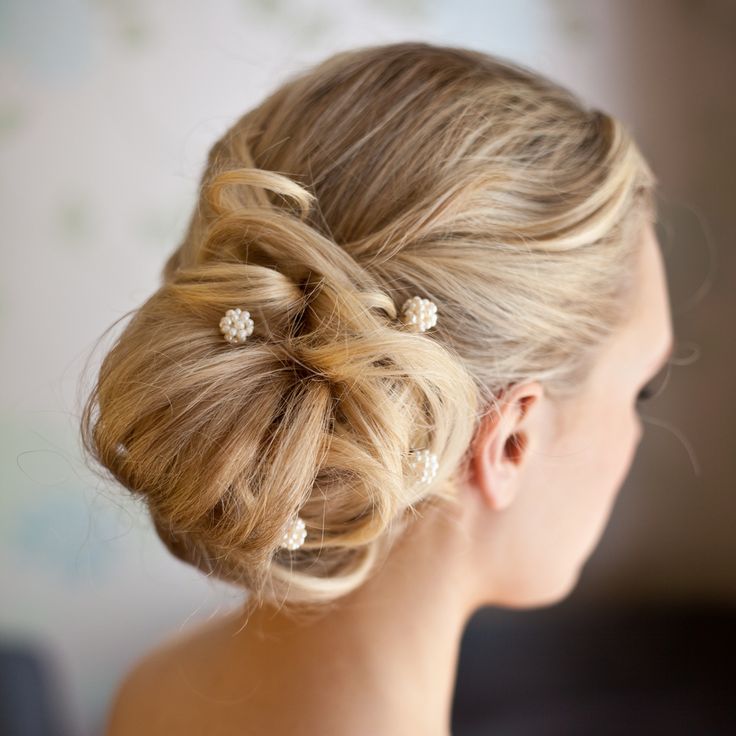 A loose pin up that stops at the top of the neck with tiny hair accessories.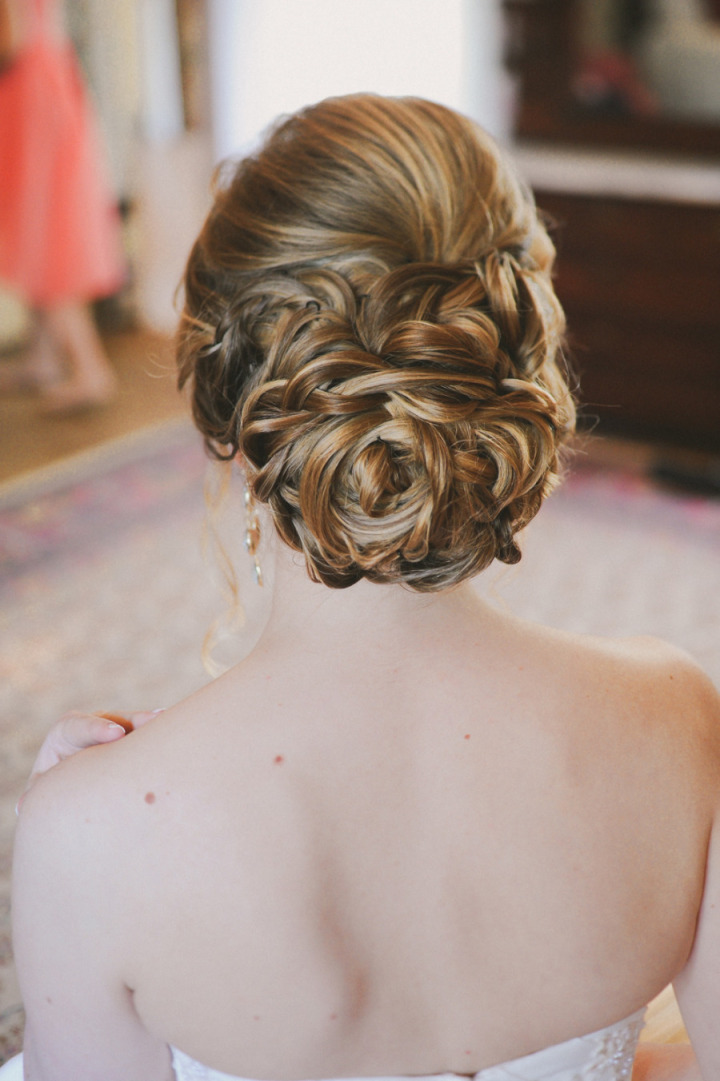 Buns and pin ups have always been wedding favorites but more details are being added to them these days.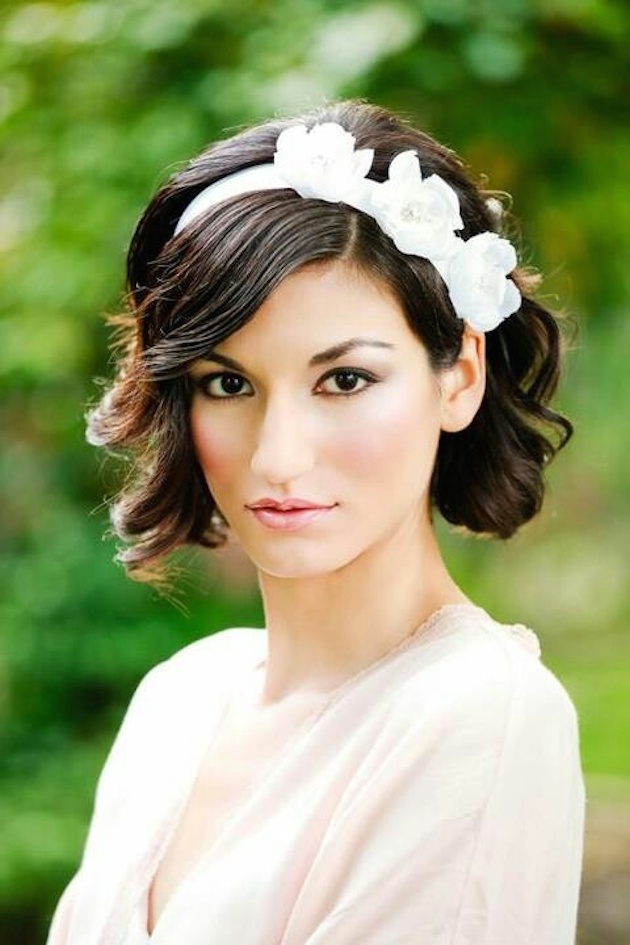 Short, bold and compelling! Short hair can be stunning too and this is how.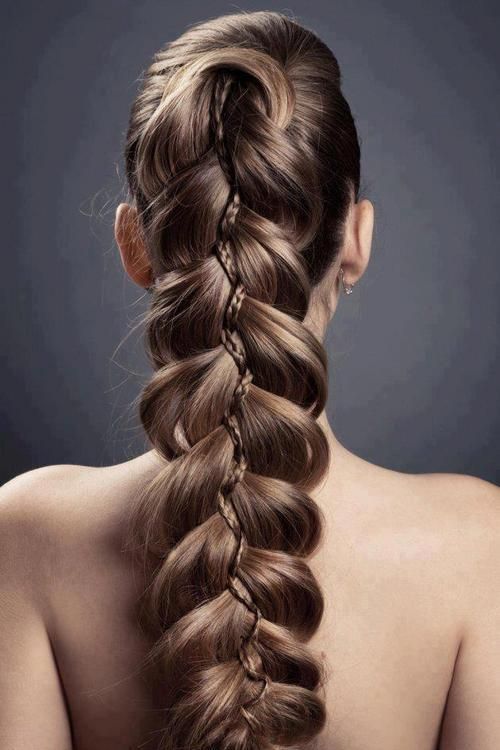 Why not just braid your hair? Be different, opt for braids sometimes.