Summer is on its way! Strawberries will be in season soon, so let's get ready to take advantage 0f all that sweet juicy goodness. Whether you're looking for a strawberry dessert, a salad idea, or something more unusual, the recipes below will inspire you to get to the market as soon as possible. Which recipe will you try first?
Strawberry Pizza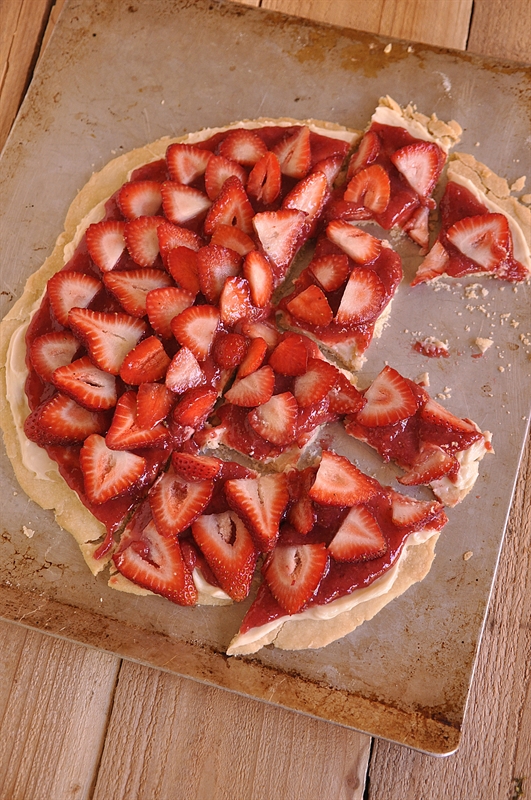 Doesn't this look like the perfect pizza? It would make a great dessert after a summer BBQ, or just eat it as your main meal! Get the recipe here.
Strawberry Stuffed French Toast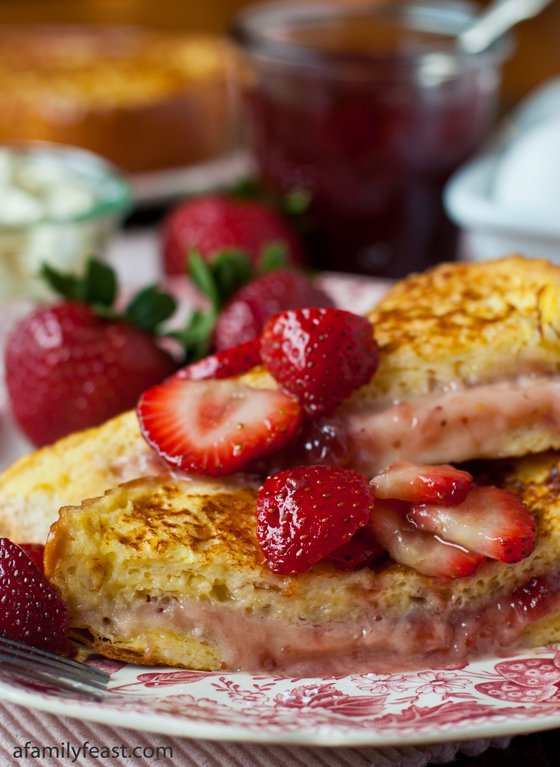 I would wake up early for this amazing looking breakfast. Recipe here.
Cheesecake Stuffed Strawberries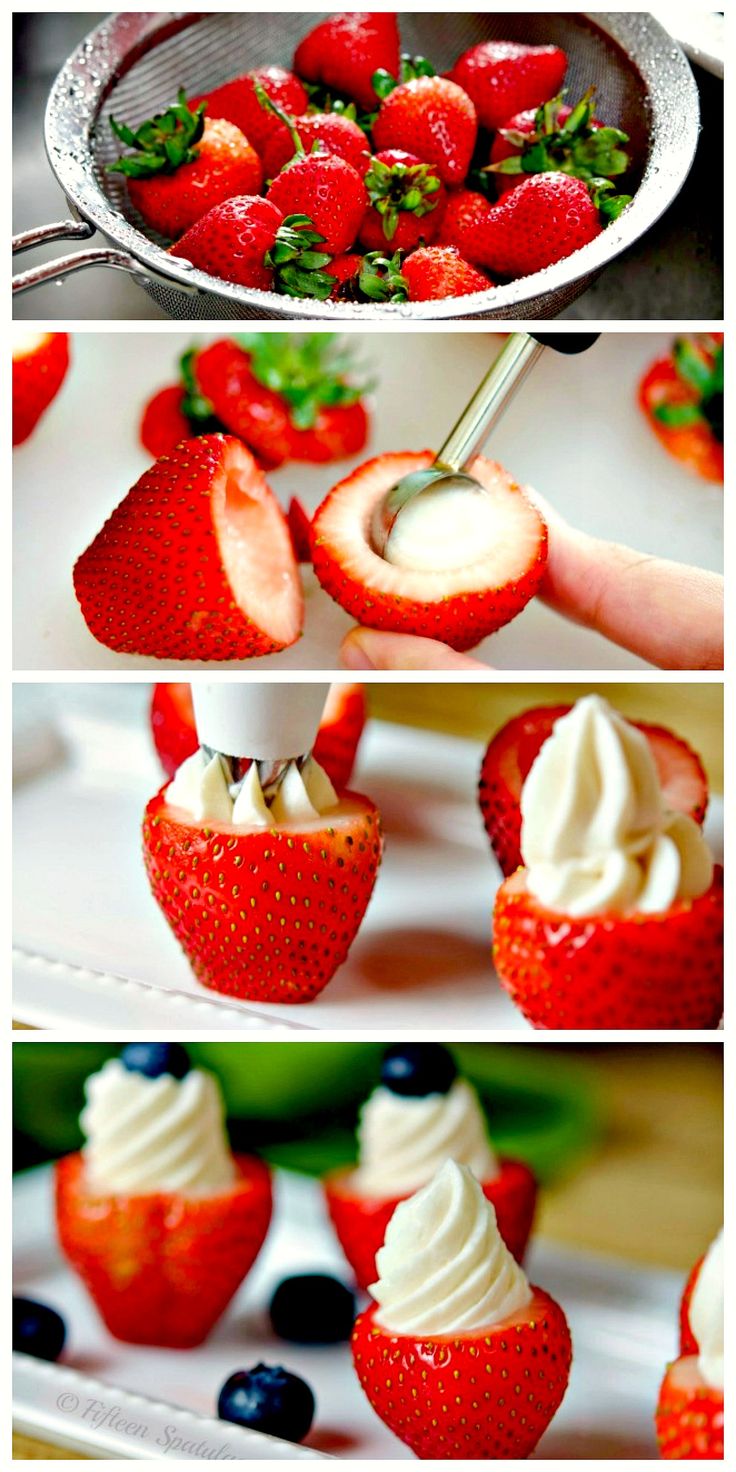 These tiny little cheesecakes are the perfect bite-sized dessert to bring to a dinner party, or to put out at a potluck event. Plus they are just so cute! Try them here.
Homemade Strawberry Jam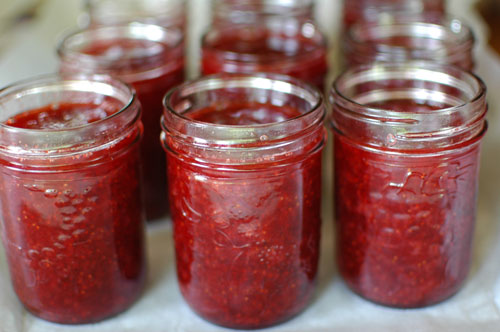 What do you do with a giant haul of freshly-picked strawberries? Make homemade strawberry jam. It's easier than you think. Get the recipe.
Dried Strawberries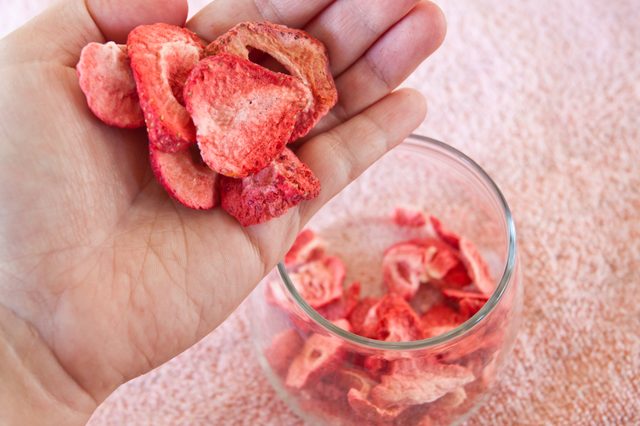 Dehydrated fruit becomes just like candy, and strawberries are no exception! Try these all natural gummy candies here.
Strawberry Water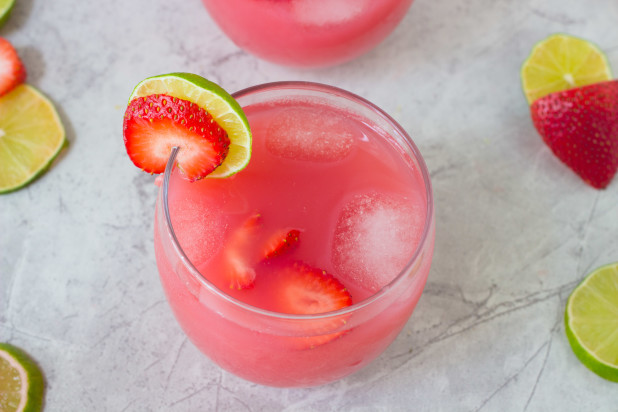 For a light and refreshing all natural drink this summer, try this recipe for strawberry water. Less sweet than juice, it's perfect for staying hydrated.
Strawberry Cream Bars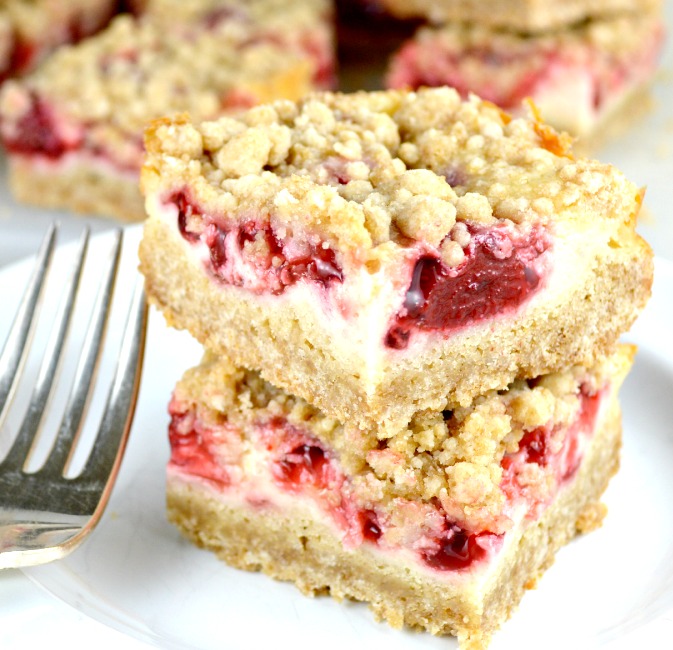 These are divine and make a great contribution to a friend's BBQ feast. Or, just eat them all yourself! You know you want to. Get the recipe here.
Strawberry Coffee Cake Muffins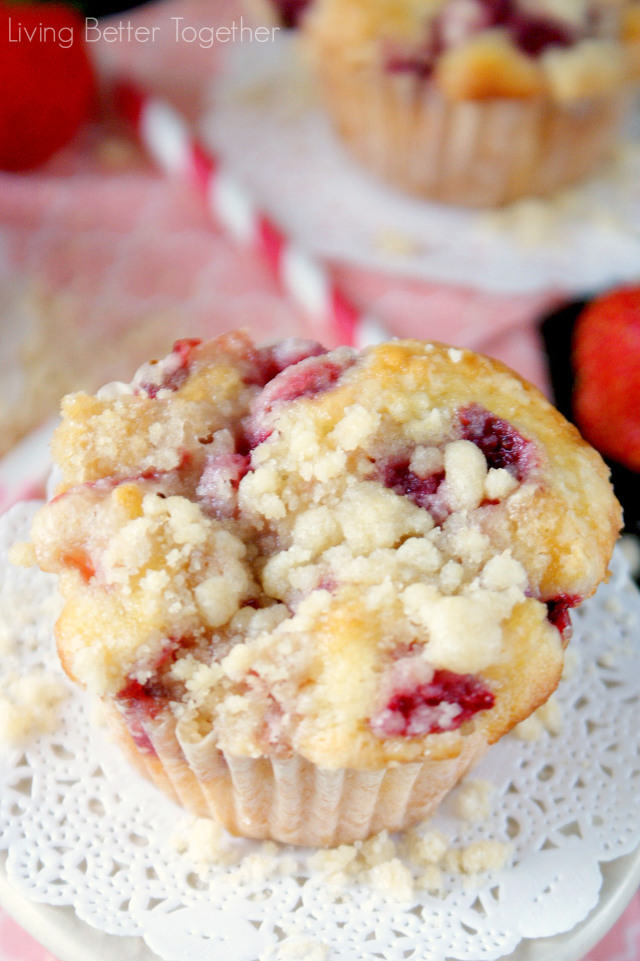 These little coffee cakes are the perfect single serving for a special breakfast. Get the recipe here.
Strawberry Chocolate Chip Cake

Strawberries AND chocolate chips… in cake?! Another recipe I could pretty much devour myself in one sitting. Recipe here.
Strawberry Pecan Pretzel Salad
Crunchy and sweet, serve this salad as a dessert. It sounds like a strange combination, but tasting is believing! Get the recipe here.
Healthy strawberry frozen yogurt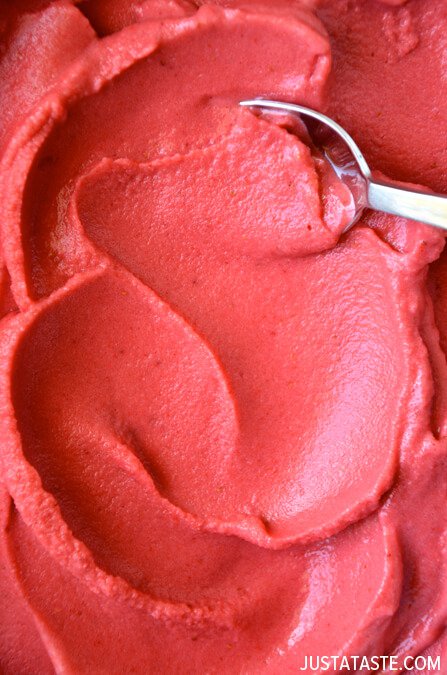 This frozen yogurt recipe uses natural sweetners and frozen strawberries… and you don't need an ice cream maker either! Try it here.
Strawberry crunch cake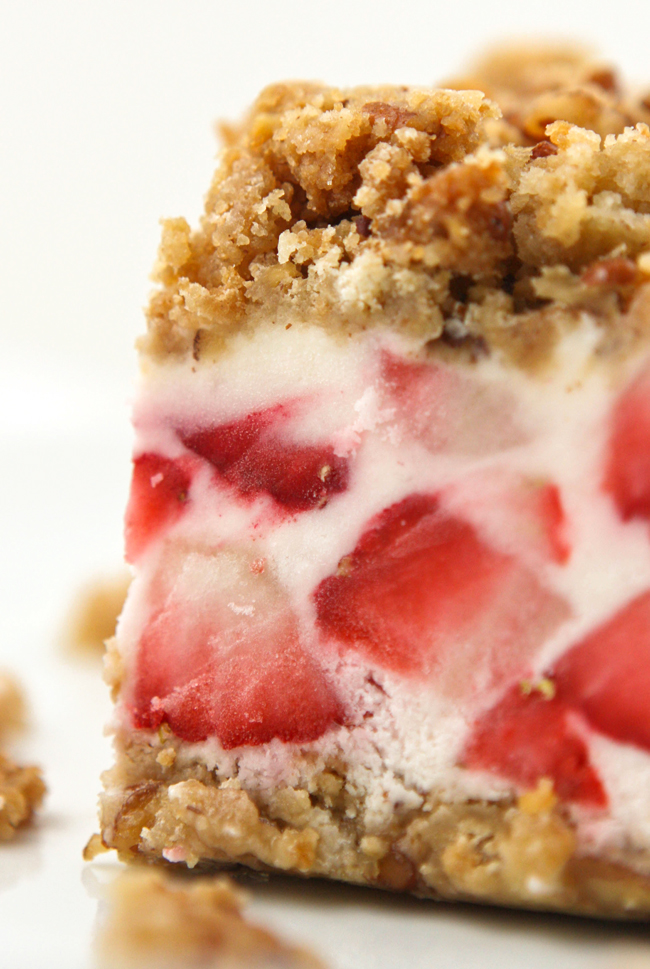 Can you really say you don't want to try this recipe? I don't believe you. Go get the recipe here.
Strawberry fruit salsa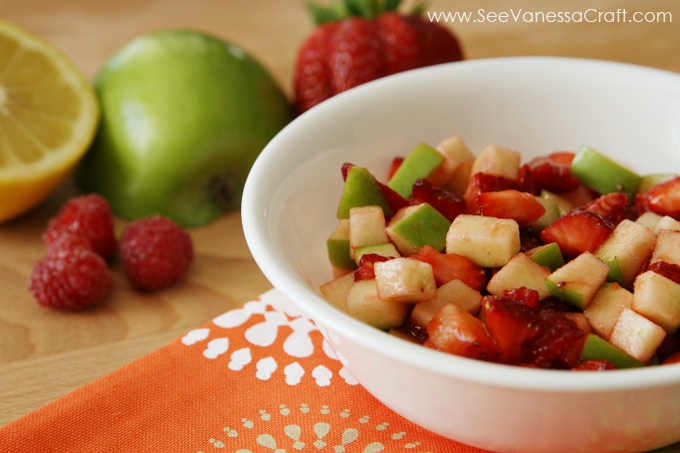 This fruit salsa can go on ice cream or other desserts, or use it as a compliment to a cool chicken salad. Recipe here.
Strawberry basil relish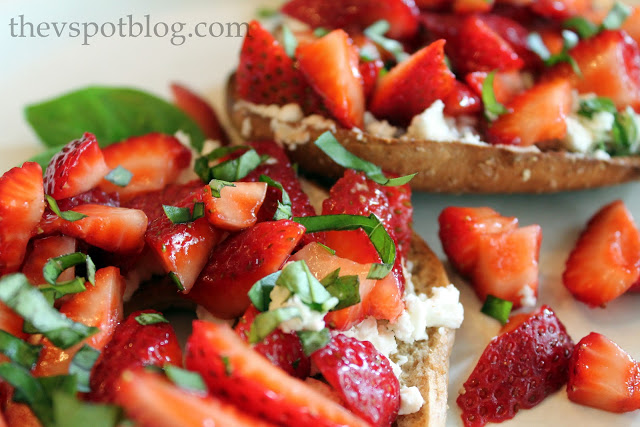 Another condiment made with strawberries, this is a wonderful change for your breakfast, on a toasted bagel with goat cheese. Try it here.
Strawberry lava flow smoothie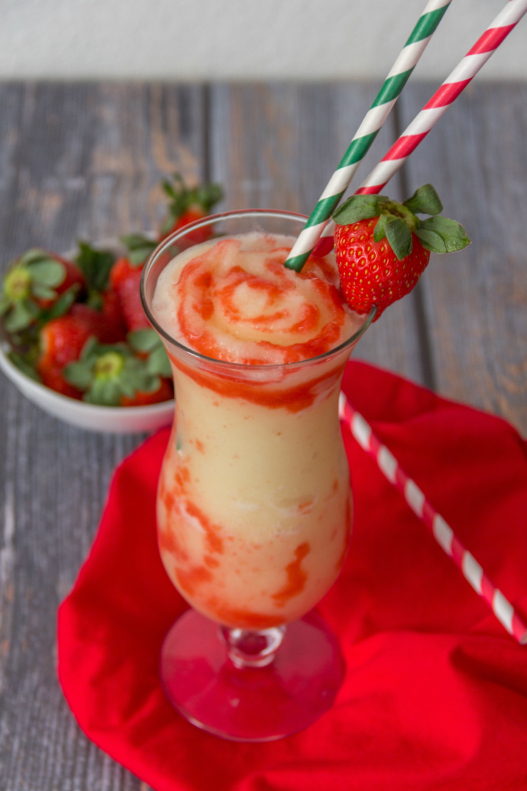 This refreshing strawberry infused smoothie is the perfect drink for a hot summer day. Get the recipe.
Vanilla-glazed strawberry rolls
\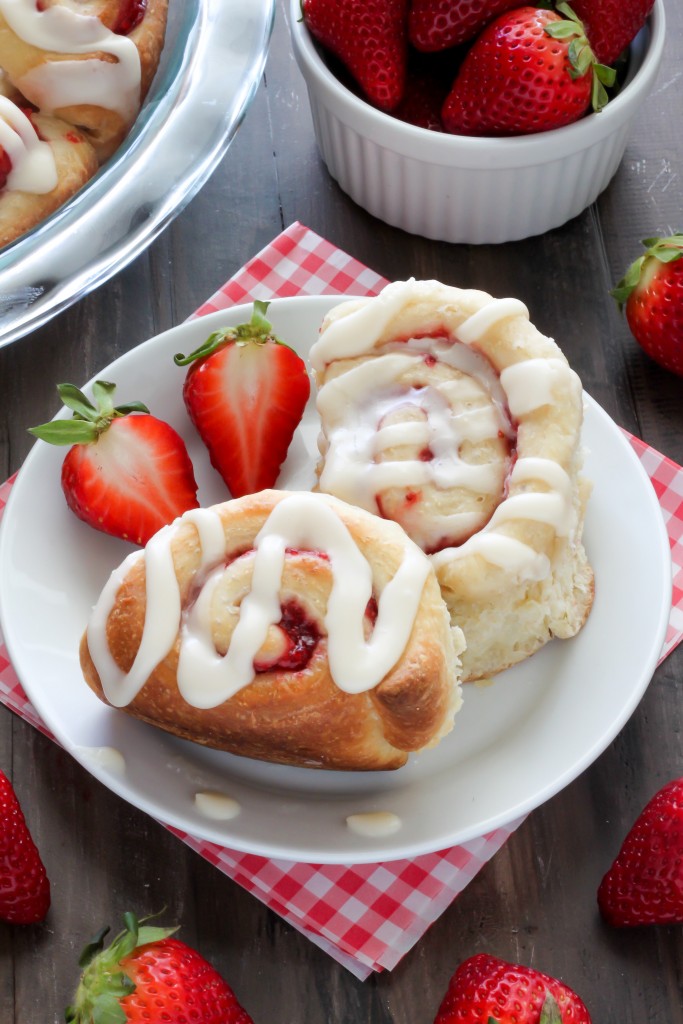 Another special breakfast-worthy feast, or a great treat with afternoon tea. Get the recipe.
Strawberry lemonade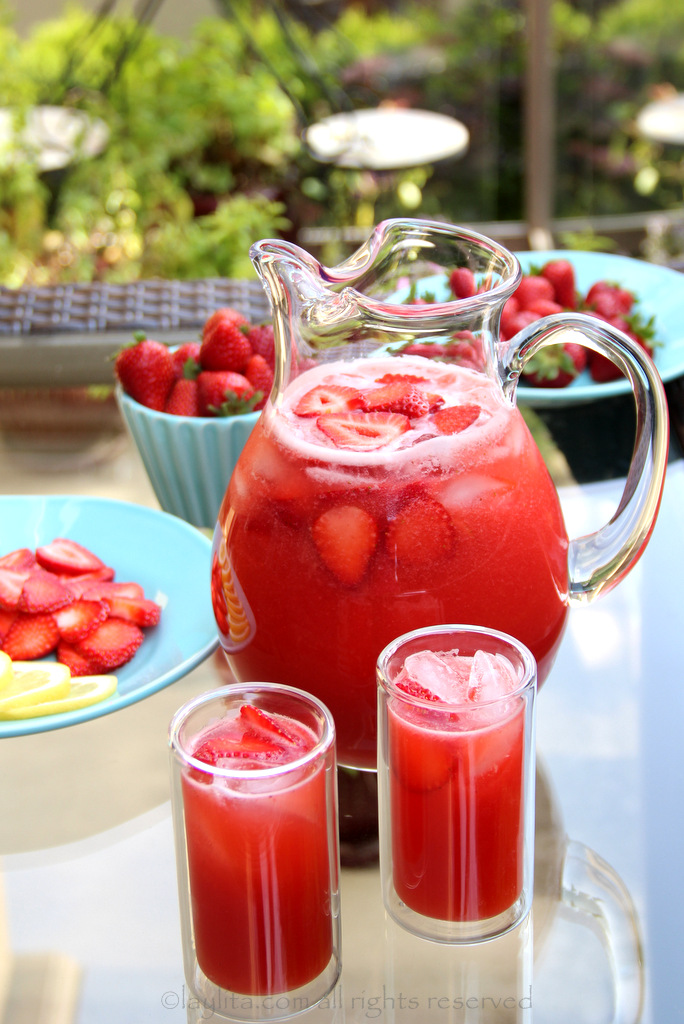 Refreshing and delicious, this is just as perfect at a kids' party or a grown-up's BBQ. Recipe here.
Strawberry margarita jello shots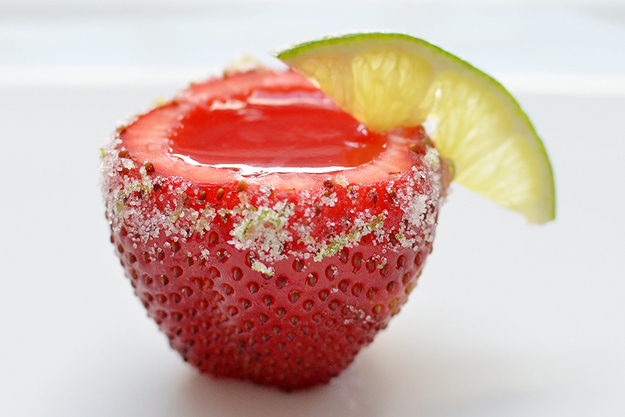 Where have these been all my life? Seriously. You have got to try them here.
Strawberry Pork Chops
This recipe combines pork and sweet strawberries with rosemary. The perfect combination for a summer dinner meal for company. Get the instructions here.
Spaghetti and meatballs cupcakes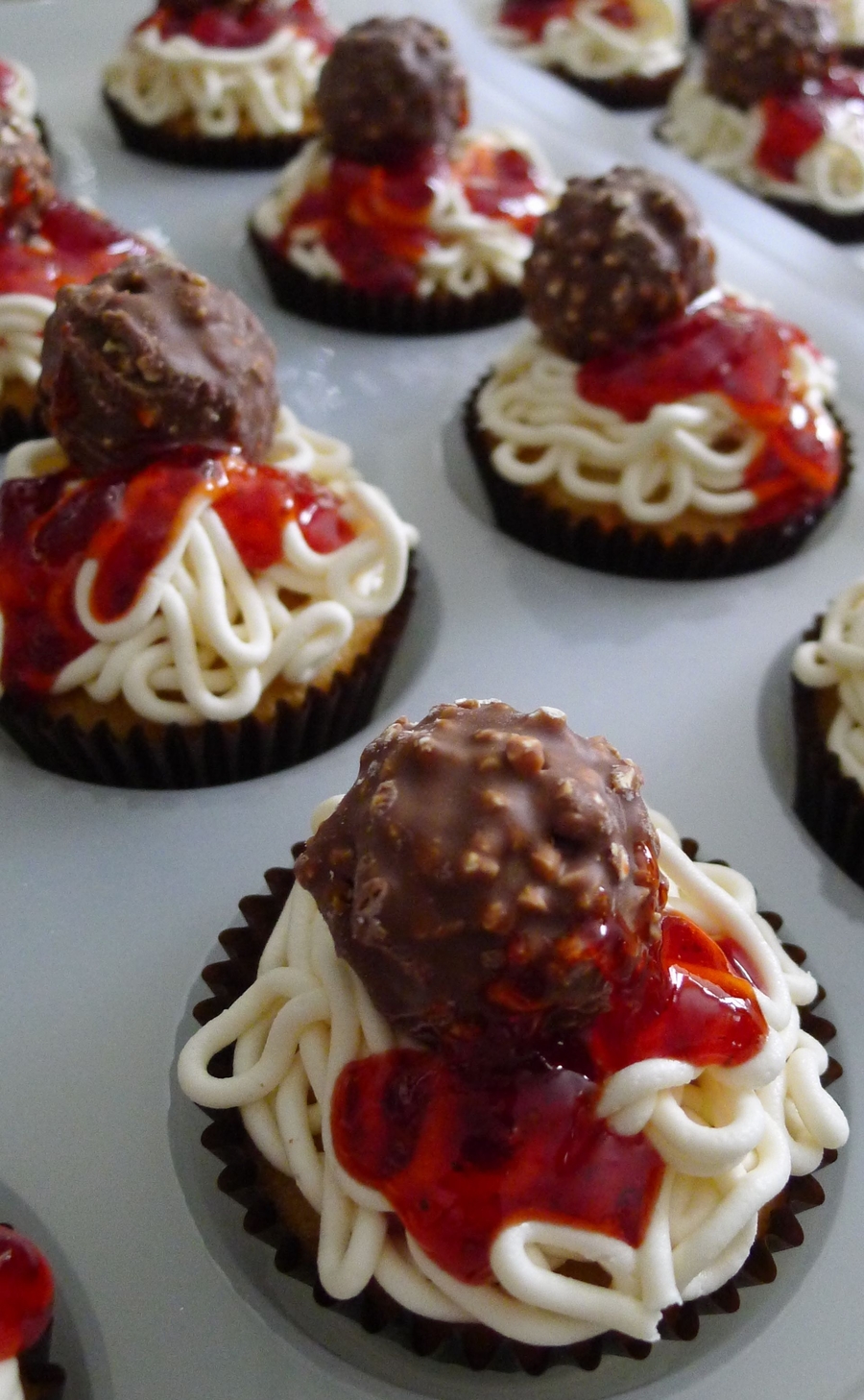 You're bound to fool someone with this cute and fun dessert. And strawberries and specialty chocolates can't possibly be a bad combination, can they? Recipe here.
Like these recipes for strawberries? Check www.stylesweekly.com for more delicious food ideas!