Sure there are a lot of couples who prefer to get married during the spring, (definitely) summer and even the fall. But if you're the kind of bride who's always dreamed of having snowflakes as your backdrop or getting married during the holiday season, then it makes sense why you would choose to have a winter wedding instead.
So, as you're in the process of planning your nuptials, you absolutely must have a gown that's on trend.
If you're wondering what kind of styles to look for, here are 20 of our favorites!
1. Long sleeves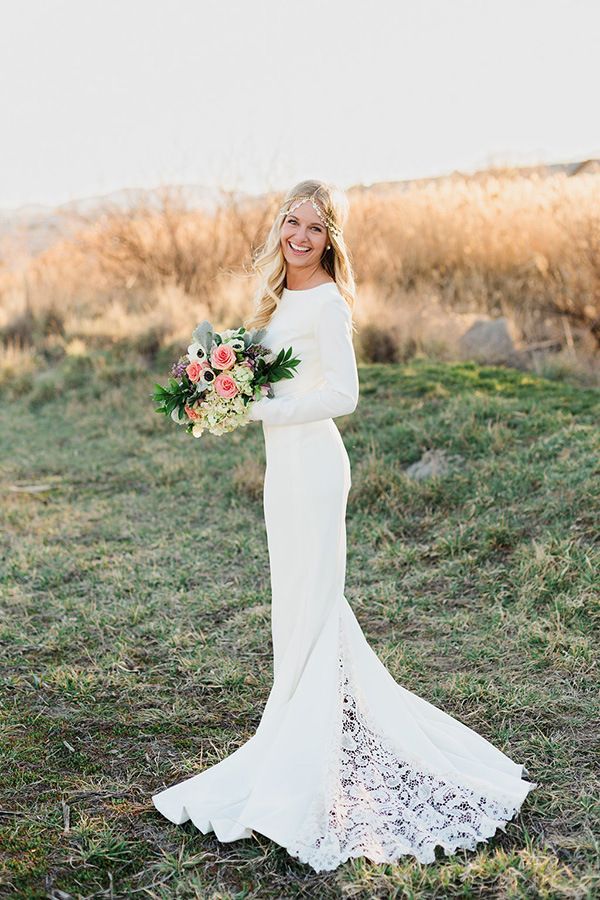 It's probably no shocker that long sleeves are in for the winter. A beautiful way to keep warm in the cold.
2. Feathers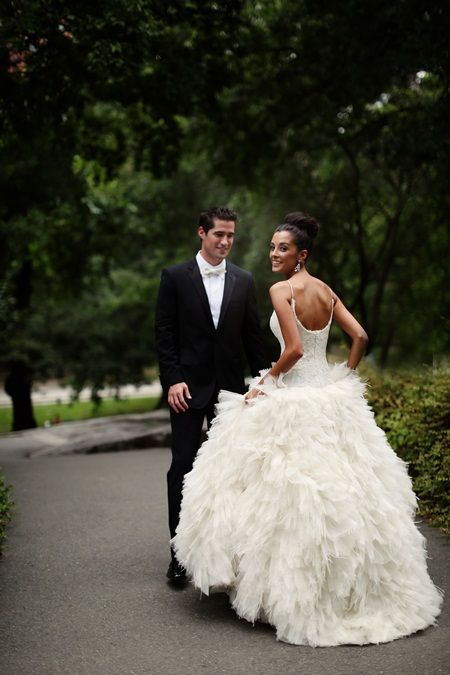 Feathers are such a fanciful look. If you're the kind of bride who wants to mix a bit of modern with the traditional look for a ball gown, this would be the way to pull it off. In a very "pretty princess" kind of way.
3. Lace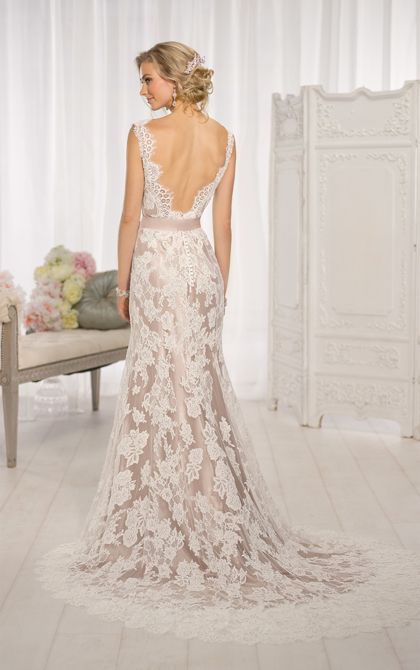 Is vintage more your thing? If so, how about a dress that's either made of all lace or has a lace overlay?
4. Very pale pink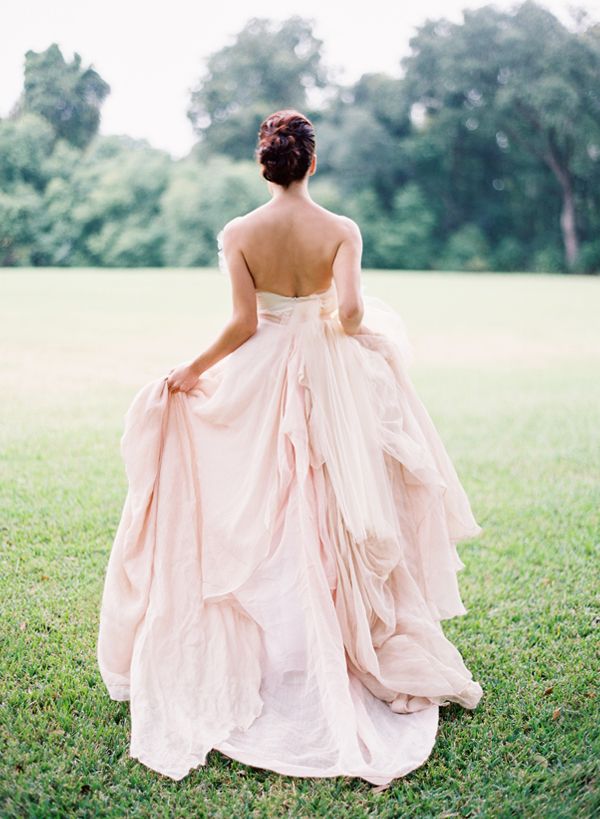 Who said that brides have to wear white? Pale pink is so romantic. (Ideal for a wedding around Valentine's Day!)
5. Plunging neckline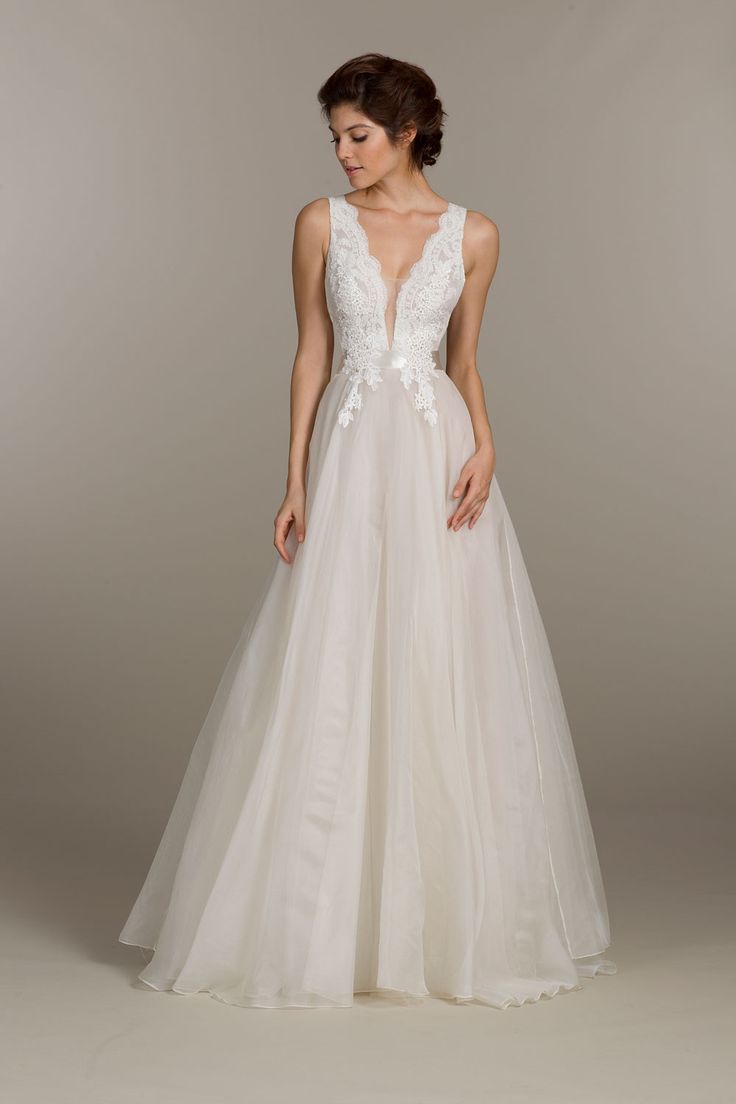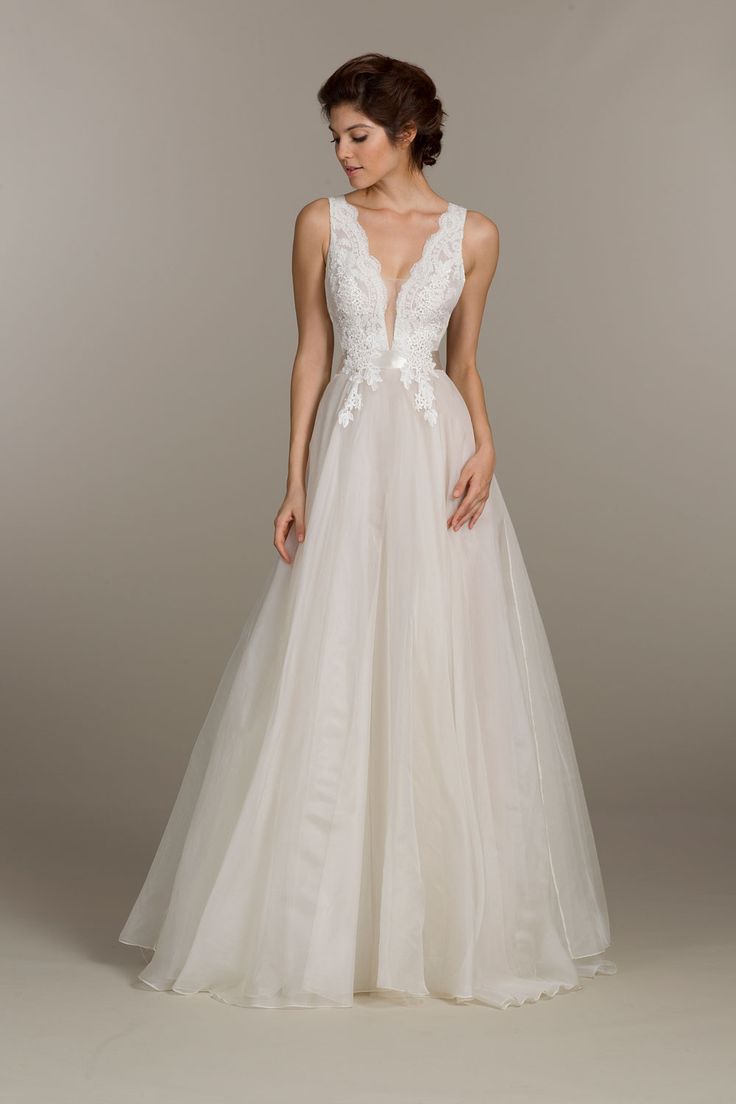 Do you want to give your groom a bit of a sexy preview as you walk down the aisle but in a subtle kind of way? One way to do that is to rock the kind of wedding dress that has a plunging neckline to it.
6. Two-piece wedding dress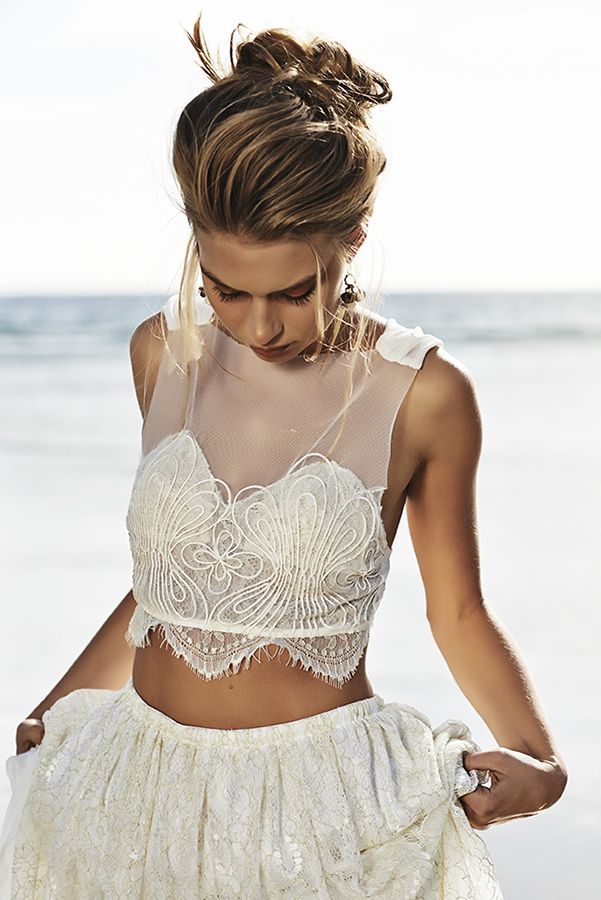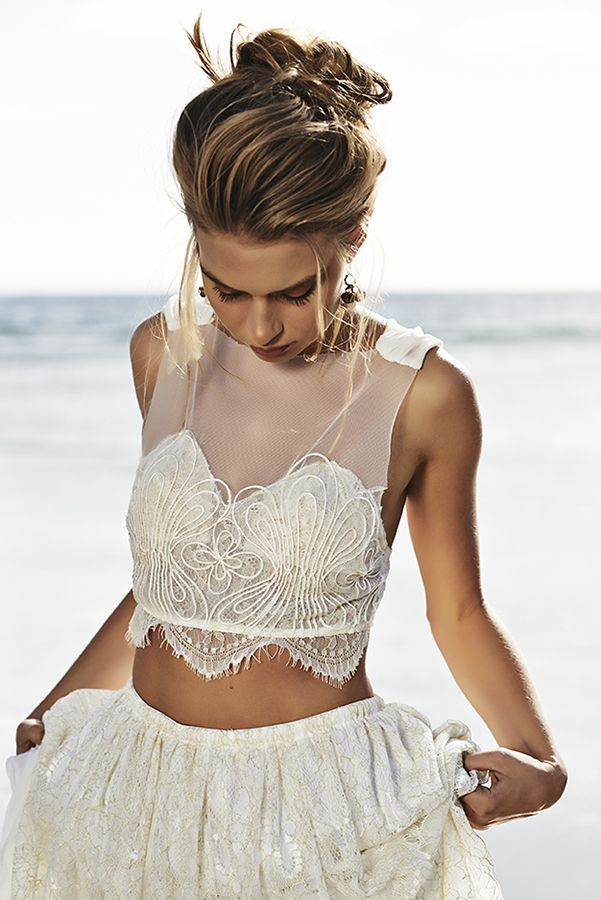 This kind of dress might seem a bit "odd" for a winter wedding, but if you're planning on having a destination wedding at a tropical location…suddenly it makes perfect sense, wouldn't you say?
7. Cut outs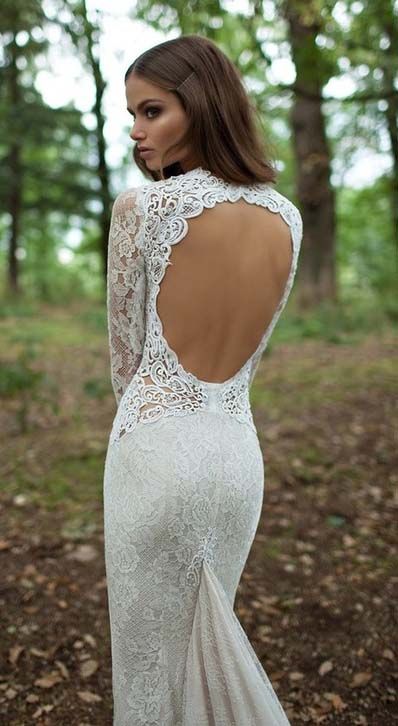 Cut outs are another way to be a blushing bride with an edge of sexiness.
8. Princess ballgown silhouette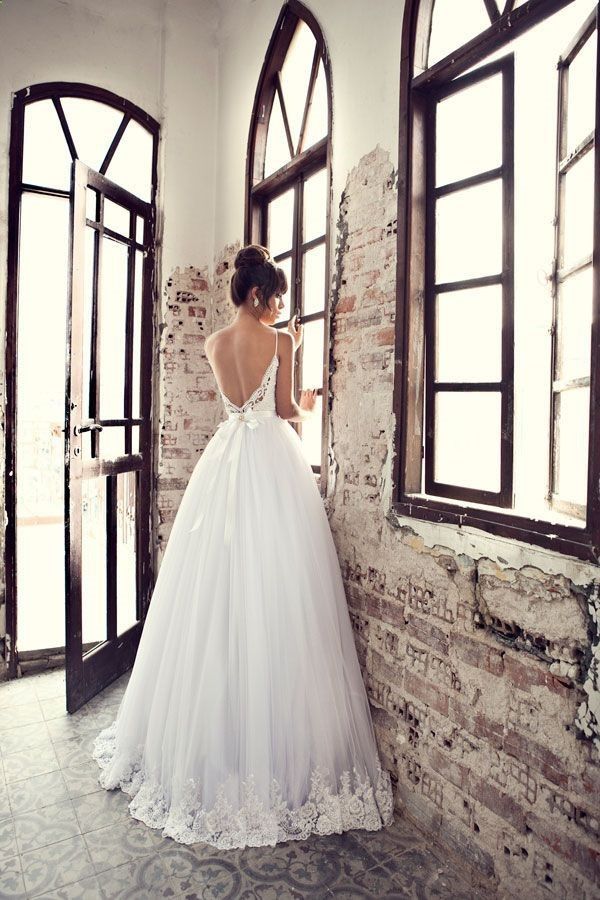 If you're the kind of woman who's always liked traditional dresses but also always felt that they were a bit overwhelming, look for the kind that has a silhouette to it. They tend to fit the body better.
9. Metallics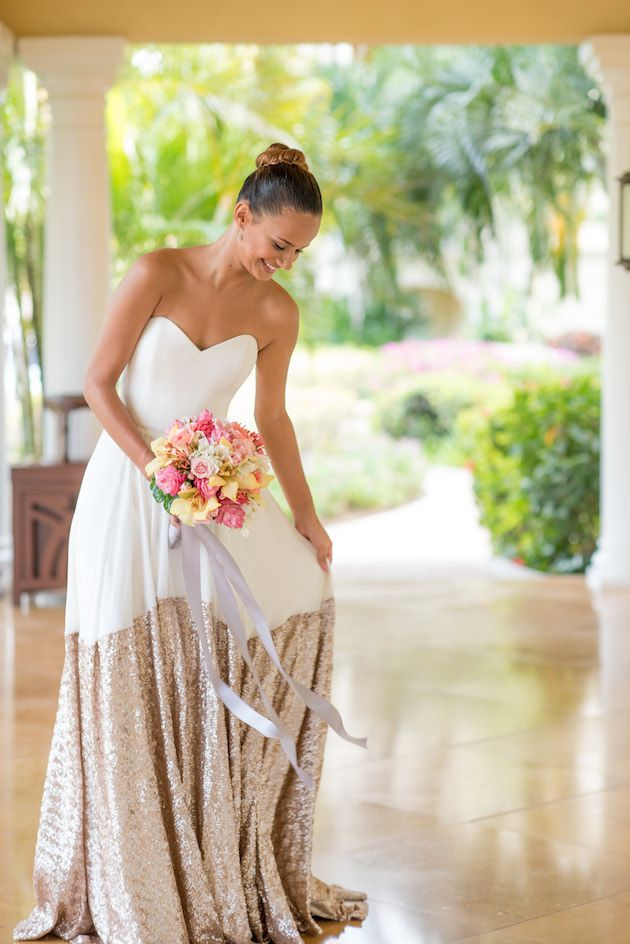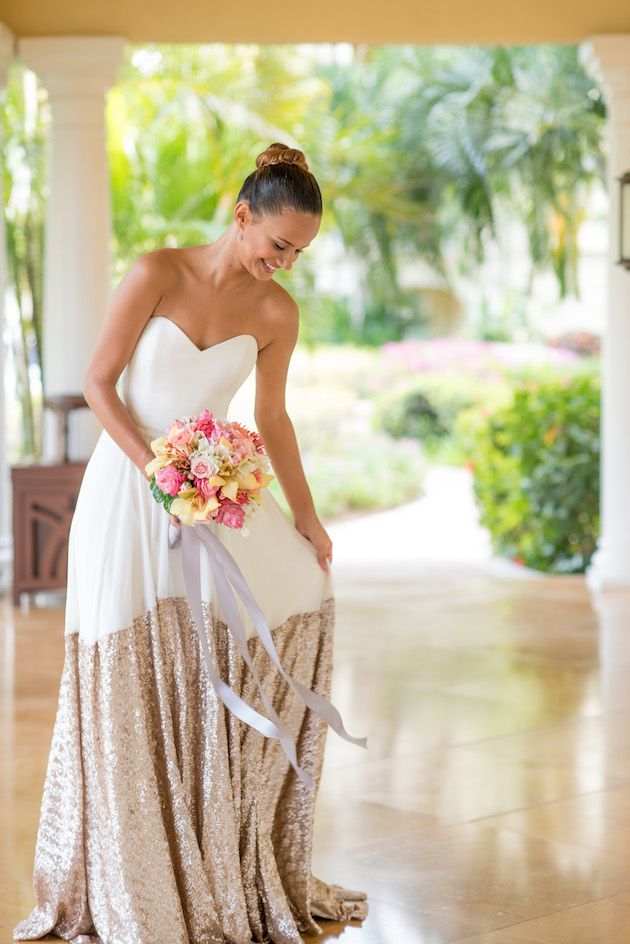 Something that is trending across the board in fashion is metallics. We like this one in particular because it merges white and gold together in a very special and memorable kind of way.
10. "Bridal pants"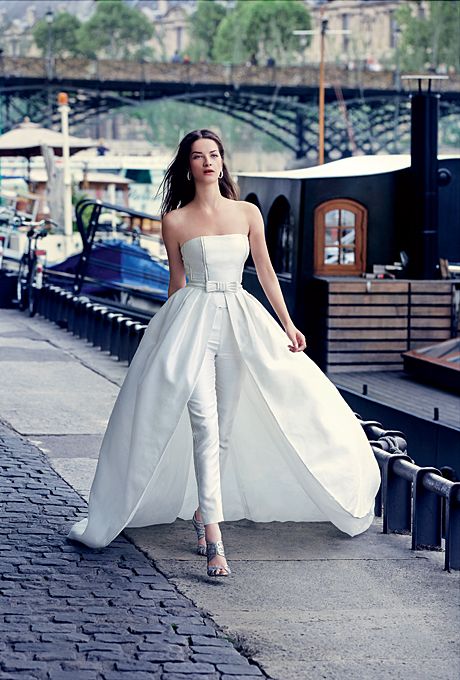 Not every bride can pull of wearing pants. But if you pride yourself in your natural confidence and the way you can strut, at least try a pair on! You never know…
11. Short wedding dress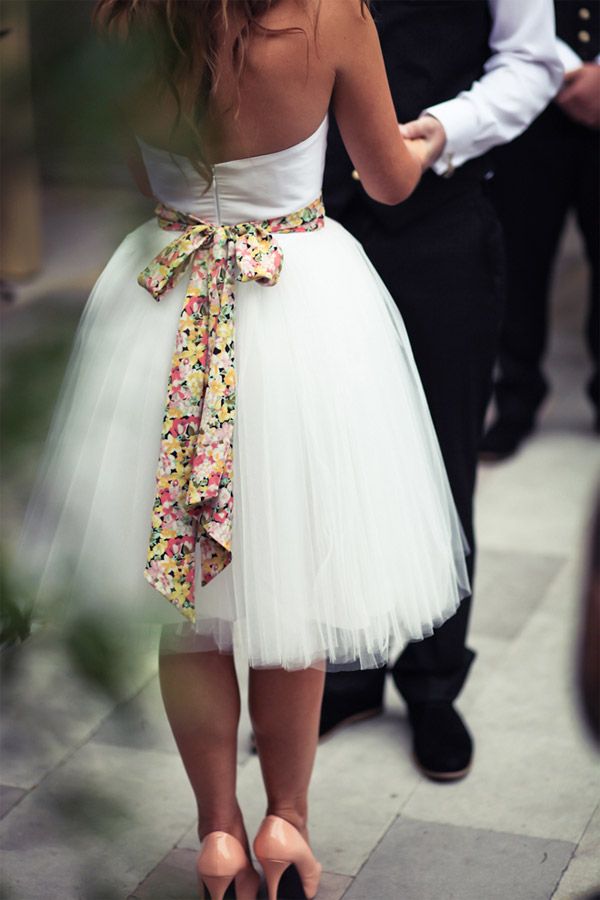 Pretty much everyone has heard of the "little black dress", right? Well, this is "the little white dress". Perfect for a somewhat casual winter wedding.
12. Silver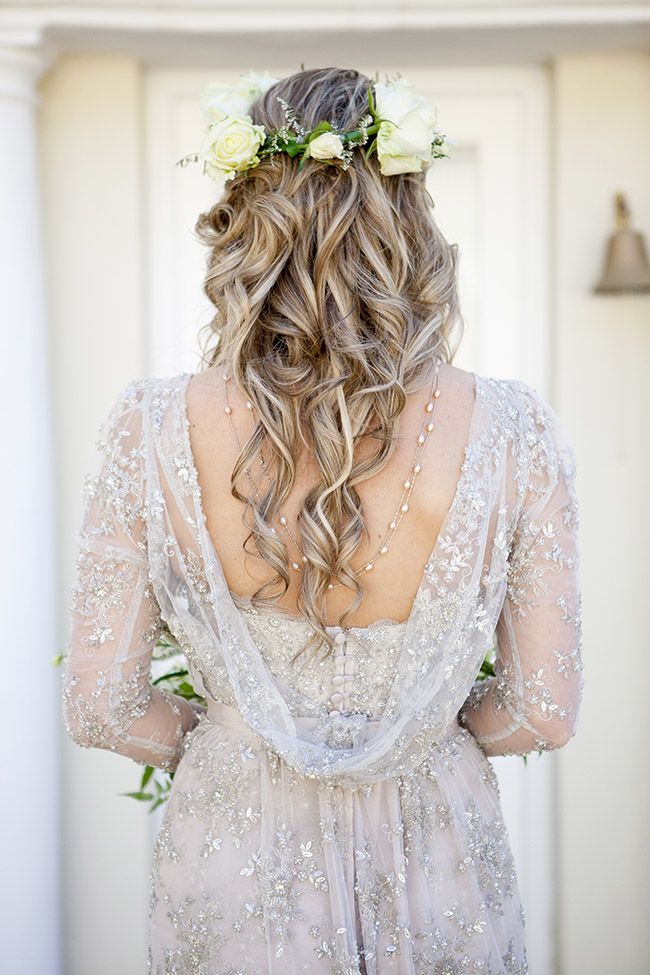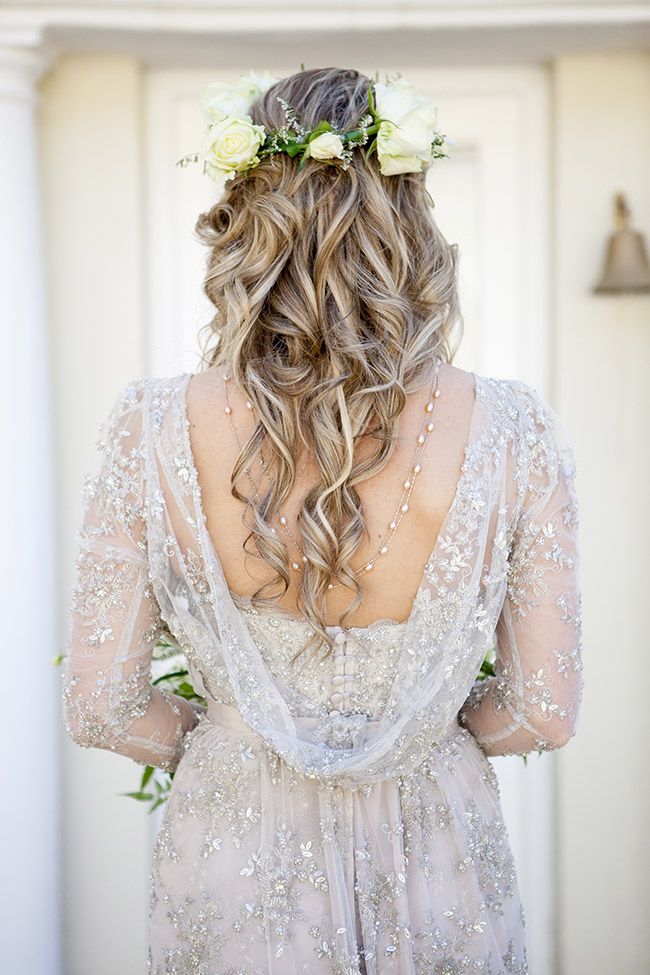 Here's another color variation to consider: silver. Can you just imagine how amazing you will look as you walk down the aisle in a dress amidst Christmas trees with silver ornaments hanging from it? AMAZING.
13. High neckline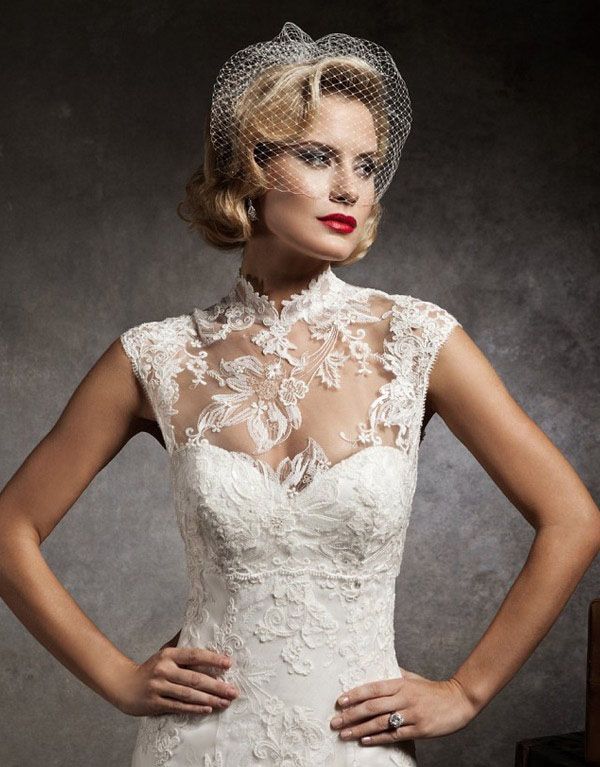 For the more conservative bride (or if you simply want to add a touch of sophistication), a high neckline is another trend to consider.
14. Overlay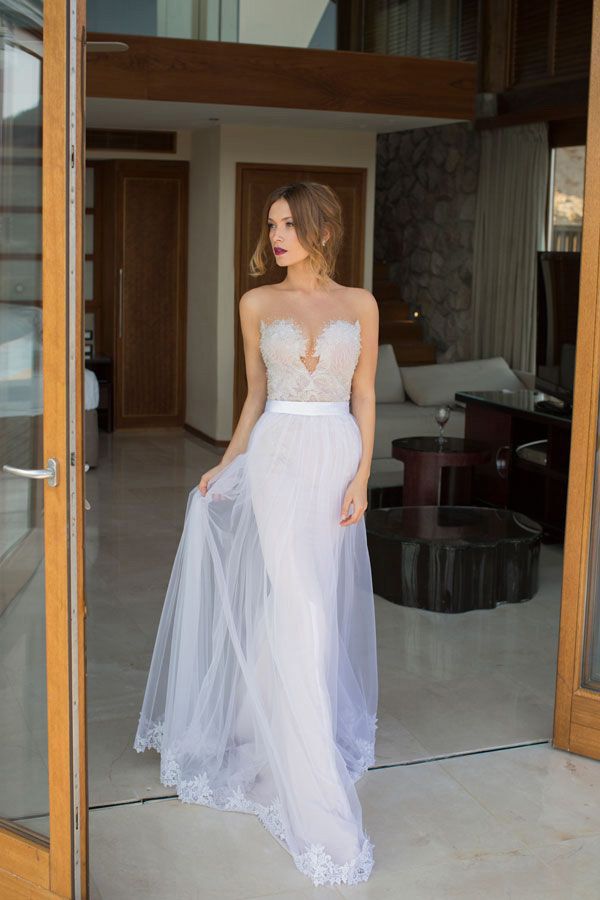 For oh so many reasons, overlays are one of our favorite bridal looks. No matter what season of the year it may be.
15. Sheer fabric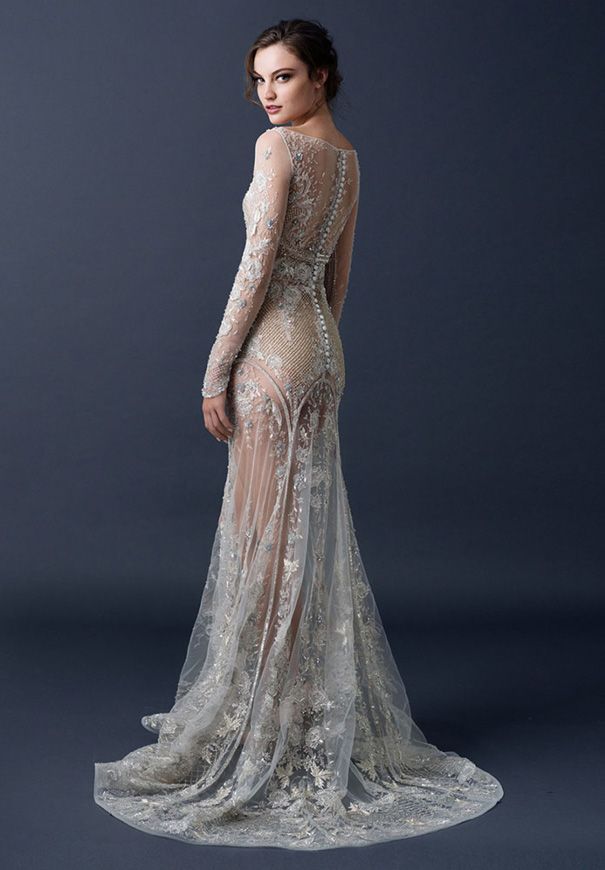 It's a daring look. Sheer fabric always is. But look at how spectacular you will appear if you take the risk.
16. Blue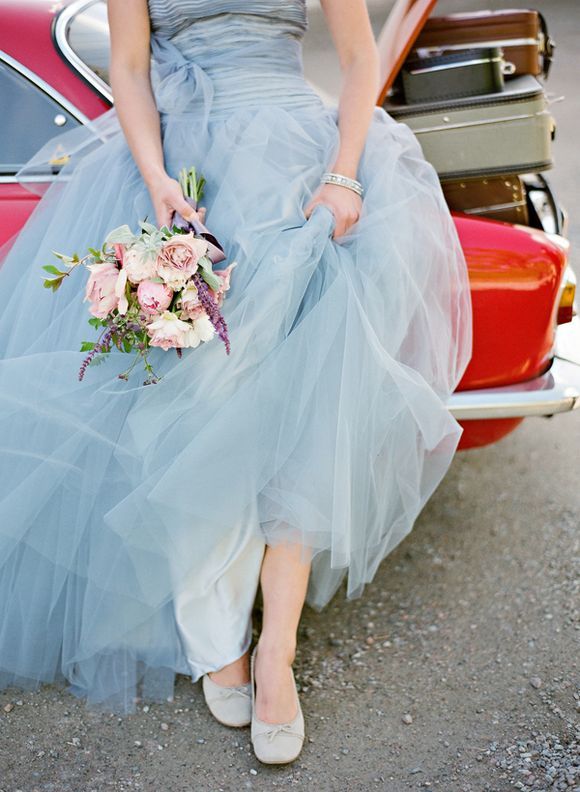 Here's an unconventional way to go with "something blue".
17. Watercolors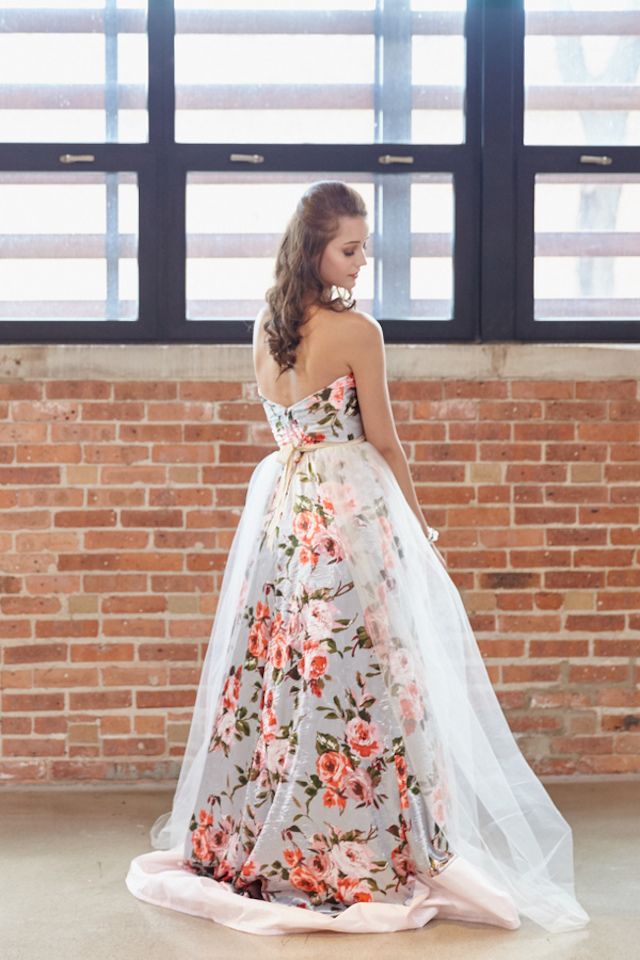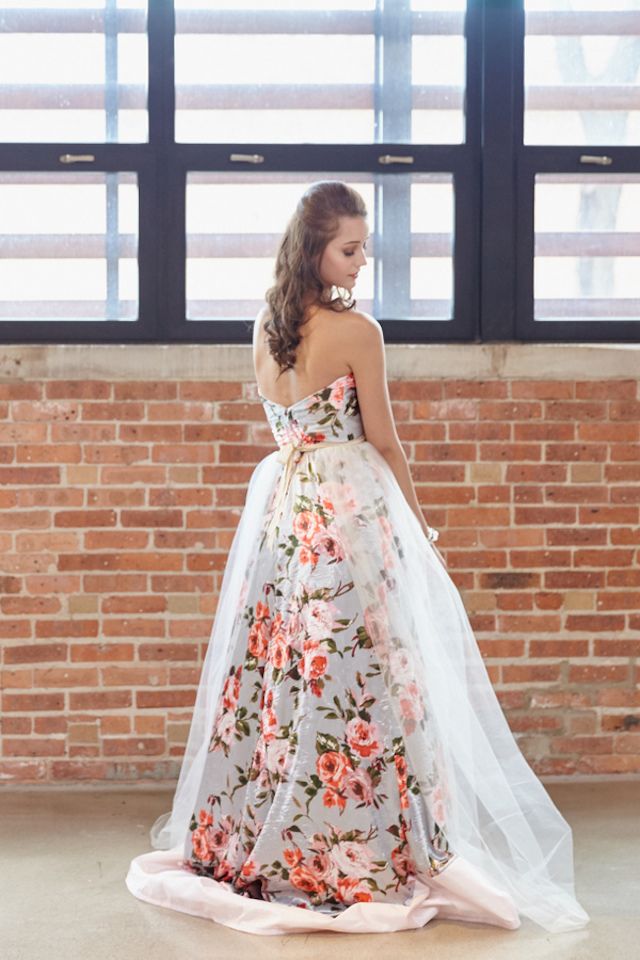 If you've always wanted to incorporate some kind of pattern to your white wedding dress, watercolors will meet the need in a very artistic and intricate kind of way.
18. Bridal outerwear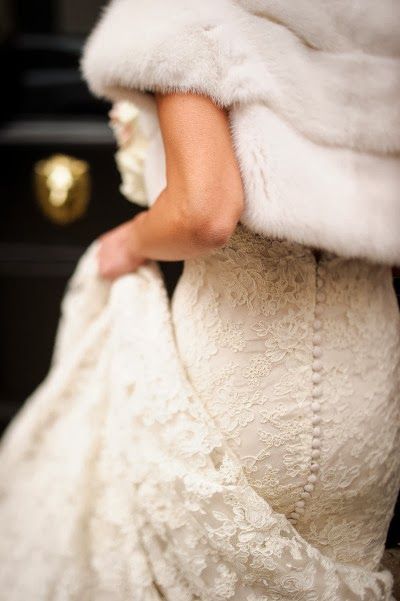 The winter season does tend to be a bit chilly. Thankfully, bridal outwear is encouraged this winter. Especially fur (or faux fur) stoles.
19. Slip style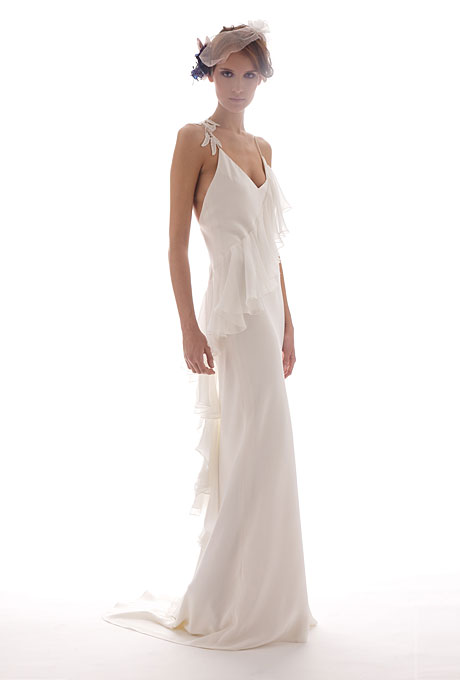 Winter and next spring, you're going to see quite a few lingerie pieces as outfits. One of them is the slip dress.
20. 3D wedding dress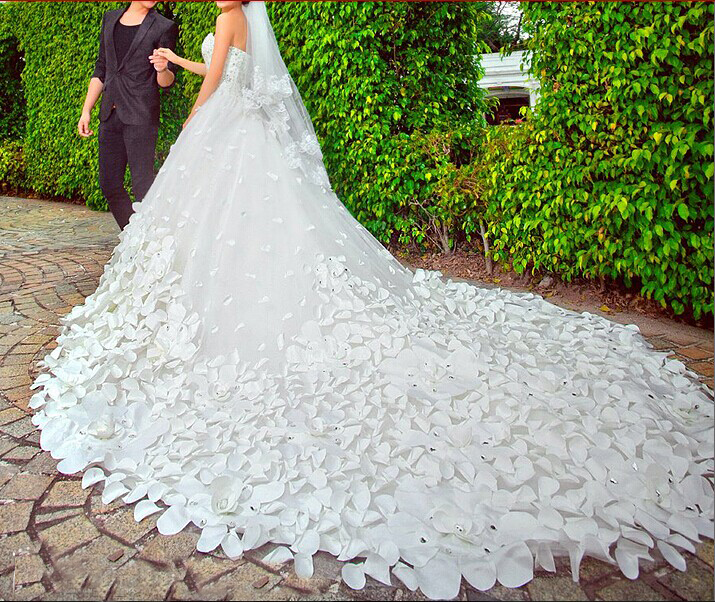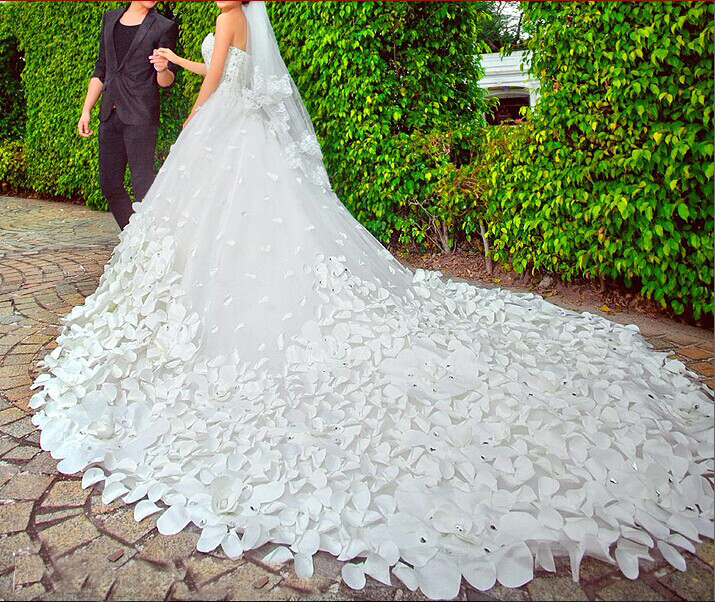 If you simply can't take your eyes off of this dress, we certainly don't blame you! There is so much detail and dimension that comes with wearing a 3D wedding dress. One that's just like this!