Are you looking for the kind of hairstyle that doesn't require a ton of maintenance? If so, one thing that you can do is cut your hair short. Another thing that you can do is get a "messy" style.
And just what does that mean exactly? Basically it's getting your hair cut in such a way that you don't have to spend a ton of time making sure that your tresses are perfect; that everything remains in the "right" place.
It's about styling your hair so that you can wake up each morning looking fabulous and sexy—whether you choose to spend 30 minutes or 2 minutes doing it.
Are you excited to see how you can achieve these types of results?
If so, read on.
1. Light and wispy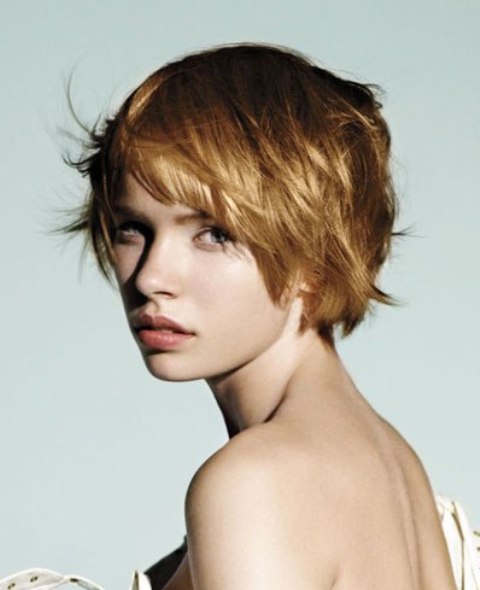 We love this cut because it looks like it is so lightweight as it blows through any breeze. Plus, it's a hairstyle that's ideal for naturally thick or thin hair.
2. Choppy long layers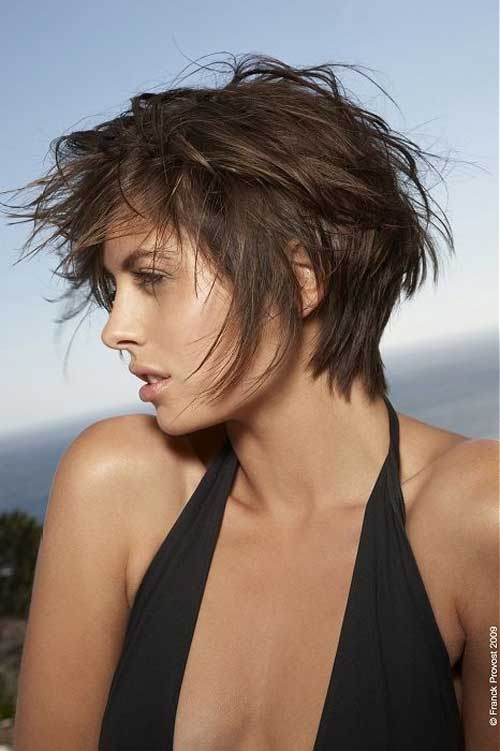 Do you currently have a bob and you're thinking about making the transition from medium-length to short? One way to do that is to get some choppy layers cut throughout your entire head, all the while making sure to leave some length around the nape of your neck.
3. Choppy pixie cut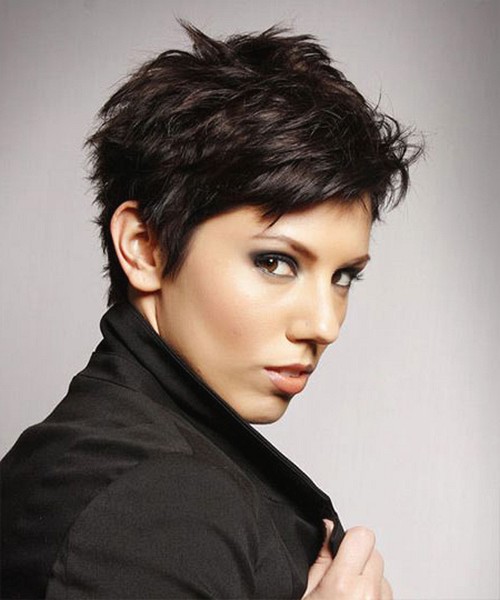 Speaking of "choppy", something else that you might want to consider doing is going with a choppy pixie cut. Although it would be cute on anyone, our personal favorite is on hair that already has a loose wave pattern.
4. Thick and curly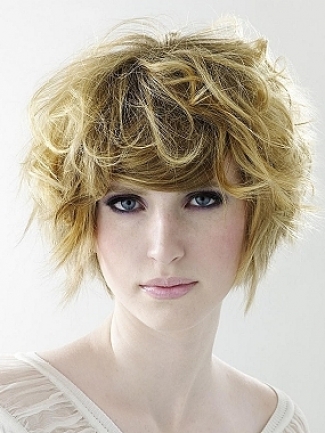 We choose this as our feature picture because everything about it is amazing. The curly. The layers within the cut. And also how it keeps the curls in the process. Perfect for thick hair. That's for sure.
5. Layers of color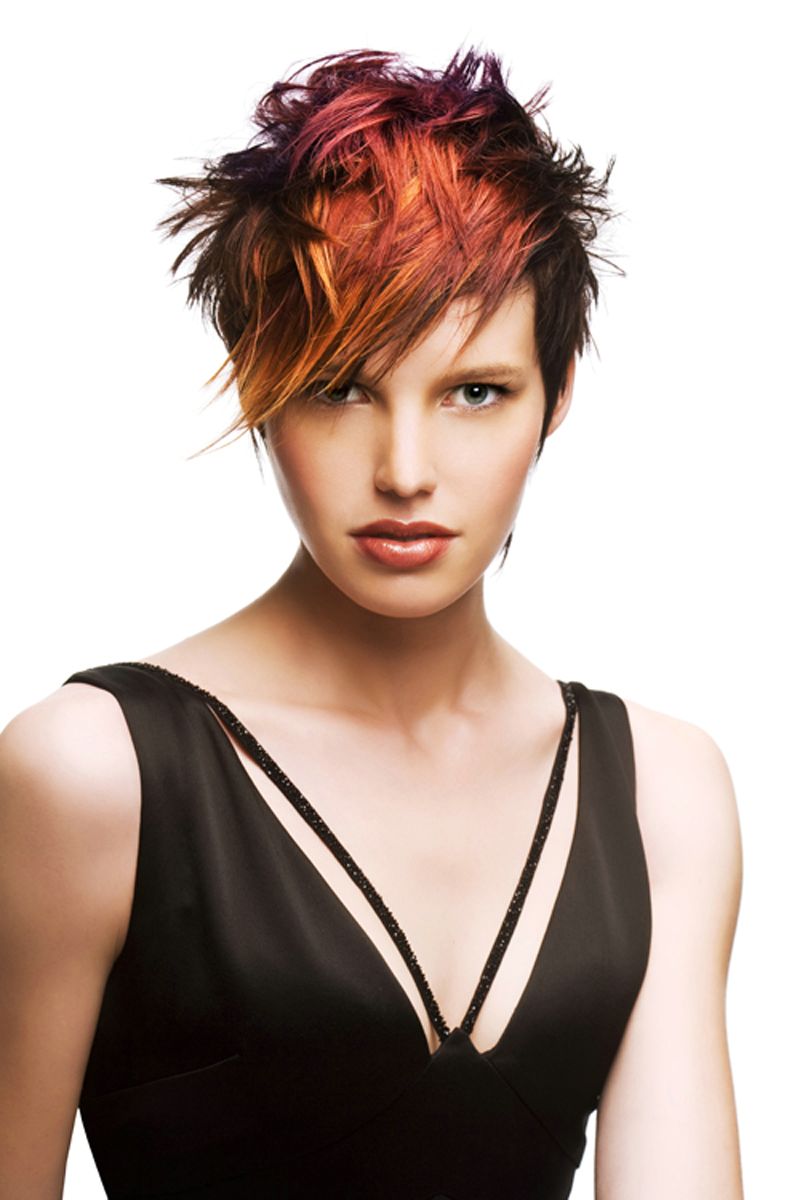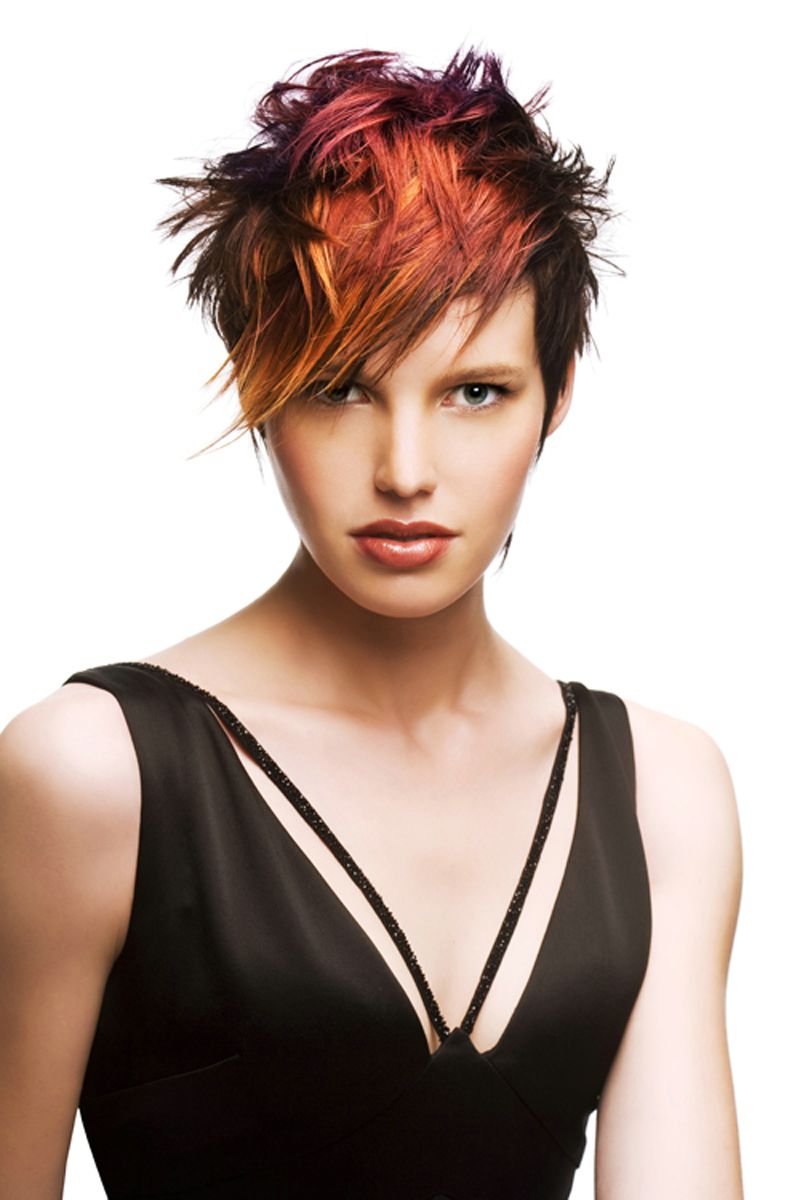 Yep. Her hair literally looks like it's on fire! Not just because of the unbelievable razor cut but the three-layers of color that's in the bang area.
6. Curly-Qs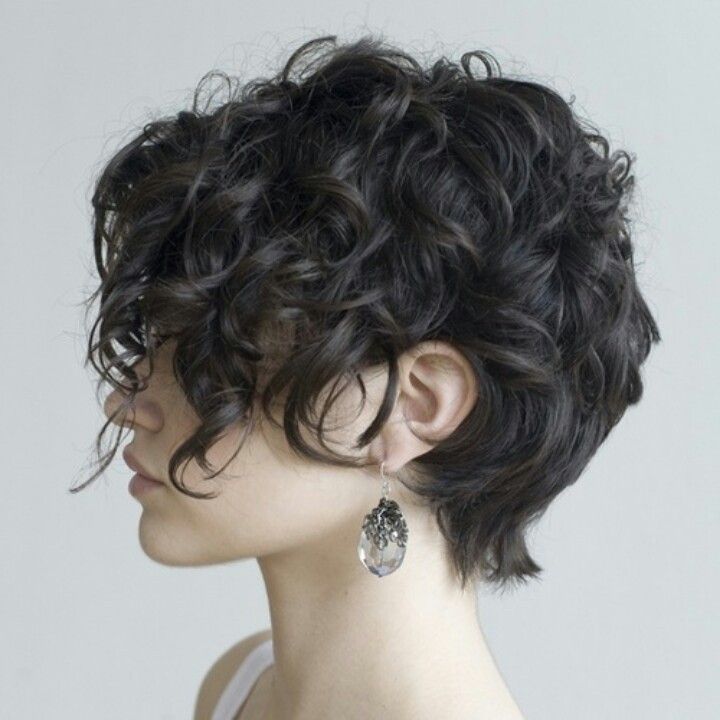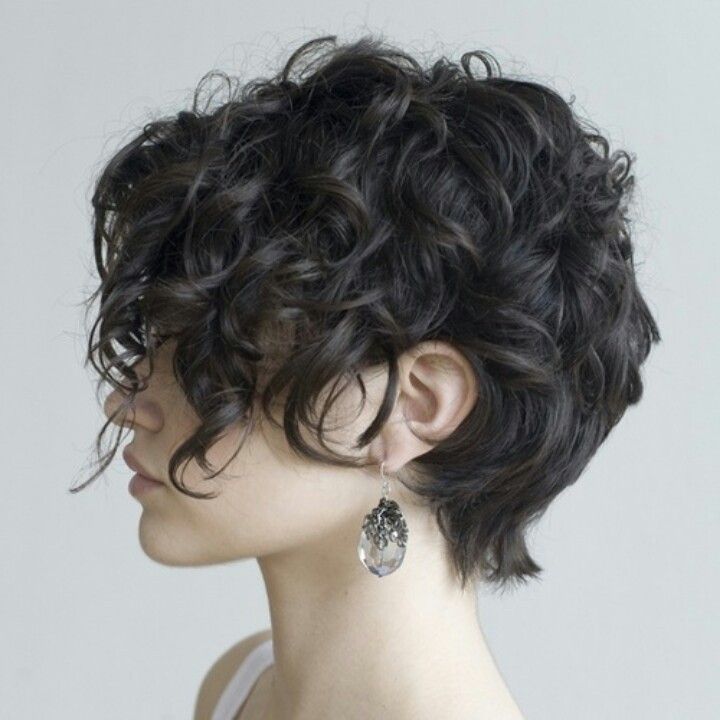 Having naturally curly hair is a blessing. It's all about knowing what kind of styles are best for it. And the great thing about short messy cuts is that you don't have to worry about if you're having a good or "bad" hair day. With cuts like this one, you're going to be a show-stopper no matter what!
7. Modern shag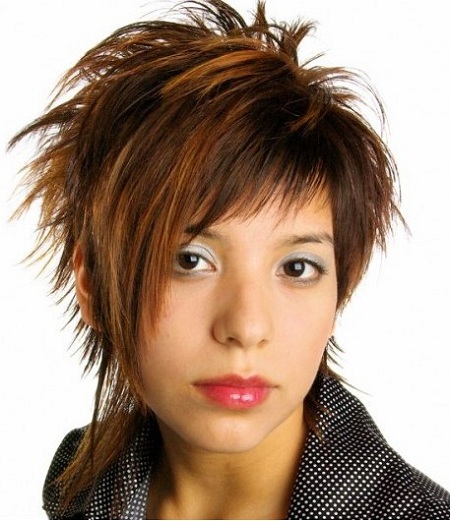 One throwback look that's getting a lot of attention right now is the shag. If you're someone who has a natural sense of funky style, it's the perfect cut to go with your wardrobe.
8. "Long" Mohawk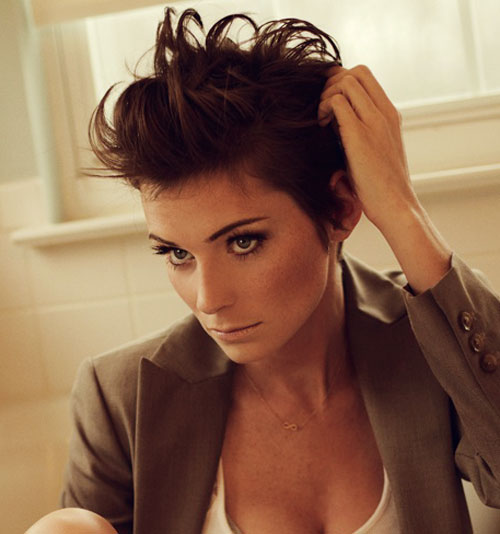 While at a glance, it might look like her hair is pinned up, actually only the front is secured with a bobby pin. The rest is long with the sides being tapered. It's a long and messy kind of Mohawk.
9. Tapered neckline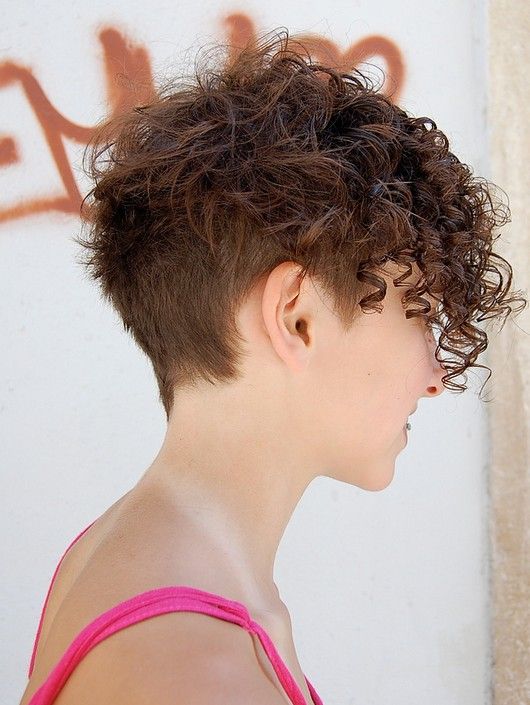 If you want to have some styling options throughout the front of your hair, something else that you can do is taper your neckline while pretty much leaving the back alone.
10. Spiked and straight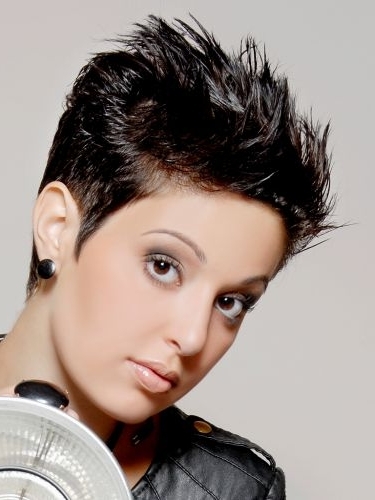 Is your hair bone straight? If so, it's the perfect kind of texture for a cut like this. Your "spikes" will be unbelievable!
11. Red with long sides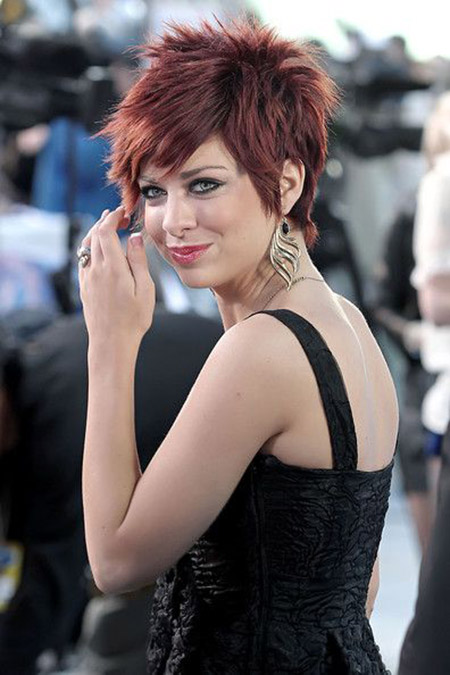 Red is a big color this season, so why not give it a try? And as you're getting your messy cut, ask your stylist to keep your sides long for a bit of extra definition.
12. "Bed head" bright red shag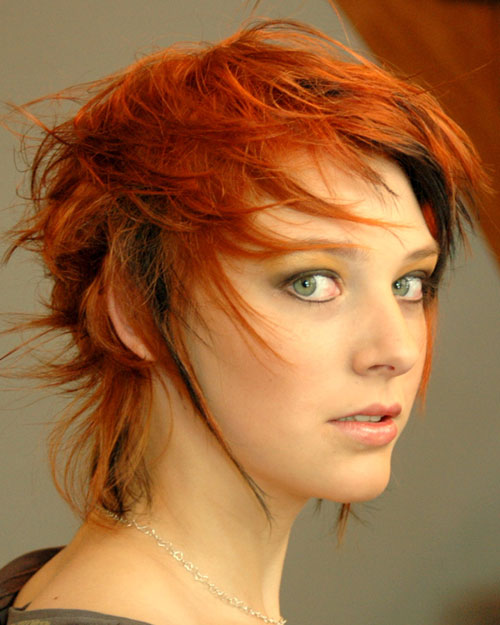 This is the kind of hairstyle where you can literally say "Yeah, I woke up looking like this" and it be a good thing! (We really dig the color!)
13. Platinum blonde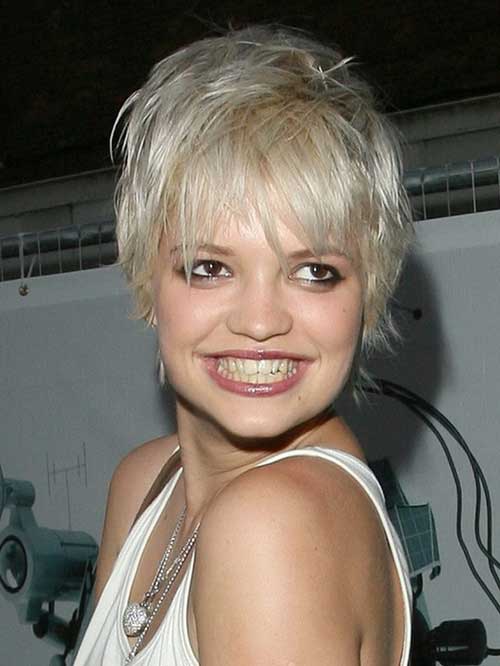 Here's another color trend that's getting attention this season. Only the most daring will go platinum blonde? Could that be you?
14. Super duper messy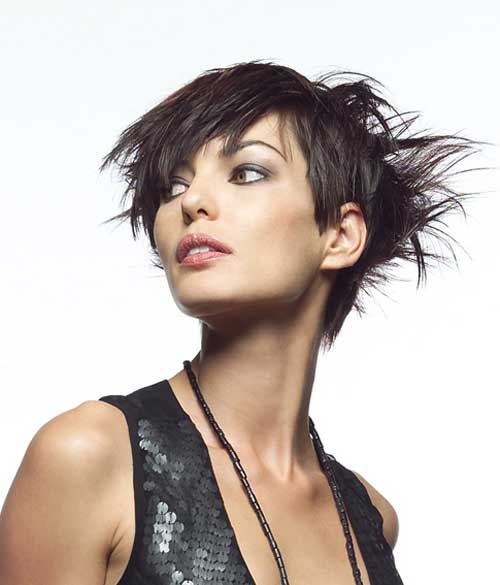 This kind of cut is definitely not something that every women can pull off. But that's what we like so much about it. Without question, it is one of a kind. It's distinctive. It's also unforgettable.
15. Dark blonde Mohawk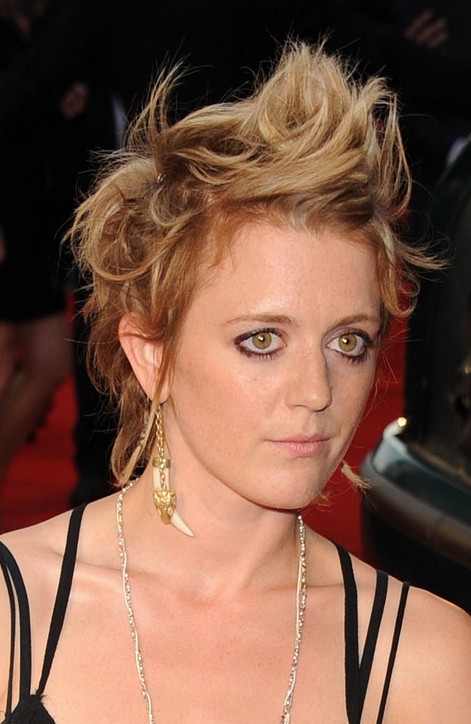 Here's another kind of Mohawk that falls into the "messy" category. Wavy hair is probably the best texture for it.
16. Long layered shag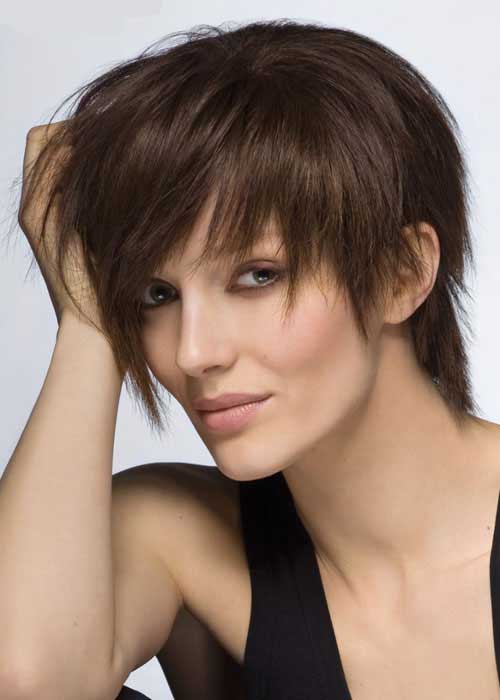 This is the kind of messy cut that is also soft and feminine with a hint of sexy and sophistication. The kind of cut that works well with pretty much every woman.
17. "Boyish" style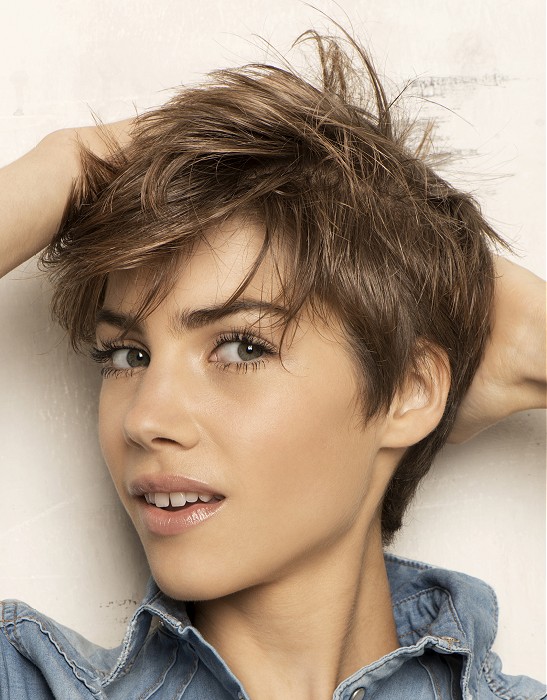 If there's any cut on this list that looks pretty unisex, it would have to be this one. And honestly, that's what we like so much about it.
18. "Fly aways"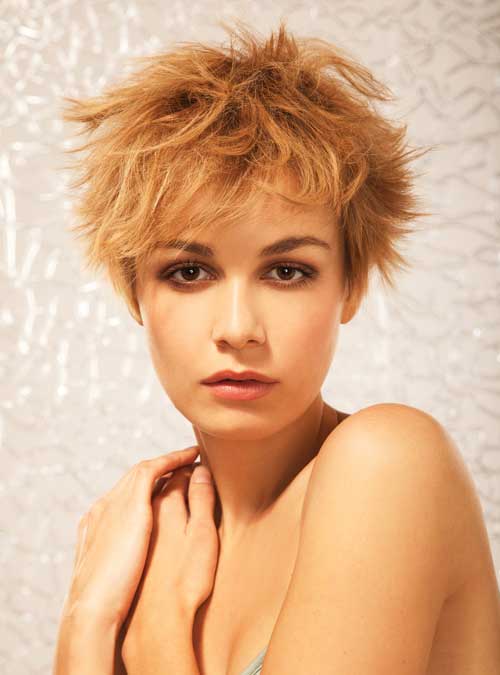 This is the kind of hairstyle that you are going to need a professional to do for you. It's a razor that helps to create all of the "fly aways" throughout it.
19. Dark roots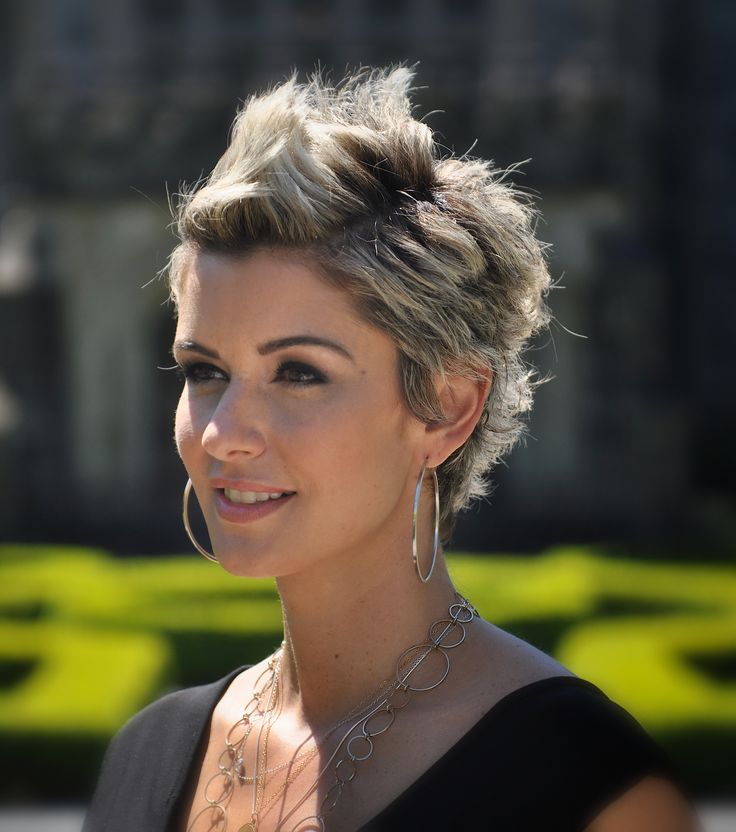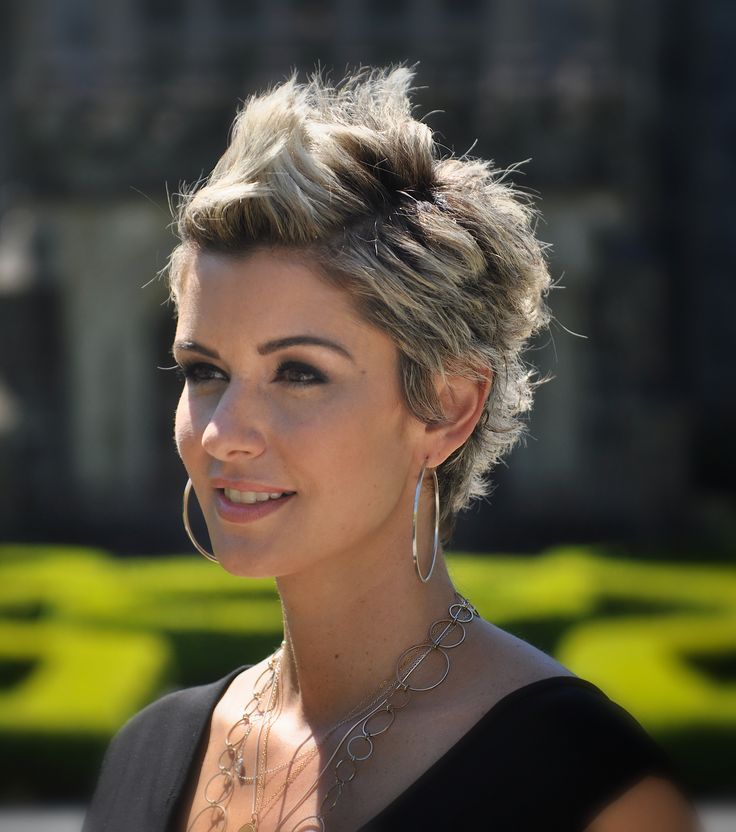 Sometimes, it's not the cut but the color that makes a style stand out. Being natural roots are a hot trend this season, it's OK to let your natural dark roots (on your already color-treated hair) show.