The manicure is irresistible attraction to women. Some of them go to the beauty salon to get a manicure, but some women are skillful enough to make beautiful nails at home on their own. In this post, we are talking about the nails. 16 Cute nail designs are shown in the gallery below. Since the spring and summer has already come to us, the 16 manicure ideas we show you today are all in lovely pastel colors and with cute animal patterns. They will add fun and sweet touch to your nails! Just stay here and find the one you love! Enjoy!
Adorable Nail Design for 2015
Different patterns are made on each nail, the lovely colors and cute bunnies make this nail design even more girlish!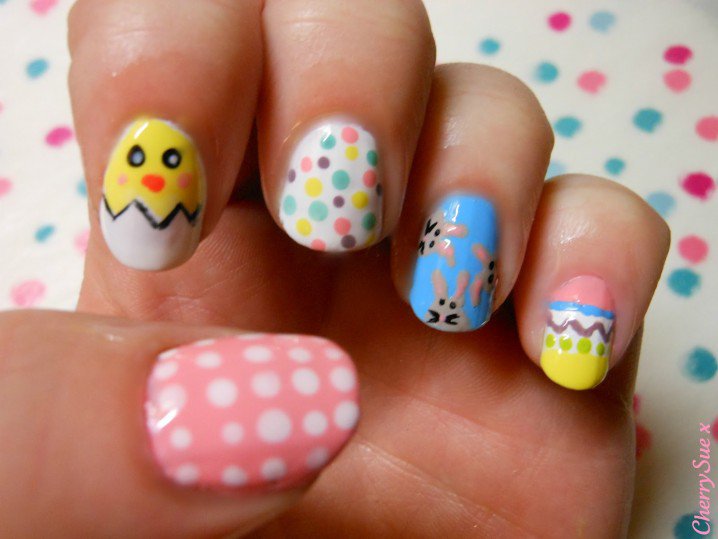 Cute French Manicure
This French Manicure is simple yet still stylish. It seems that it is showing  us a nice picture with a lovely fat bunny hidden in the green grass.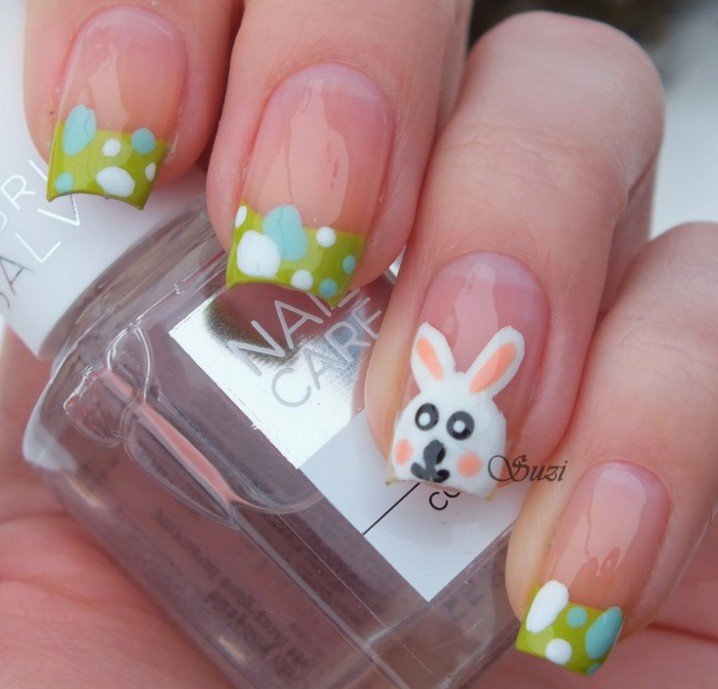 Lovely Bunny Nail Design
This nail design is incredibly cute with the those bunnies that wear fuchsia bows on their heads. The baby blue under painting creates a look of the blue sky.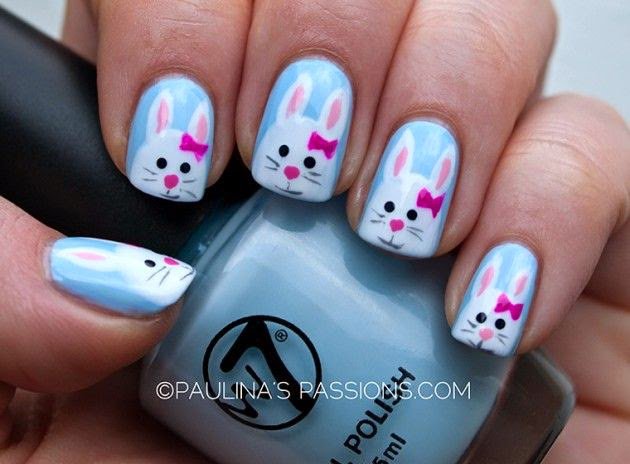 Beautiful Spring Nail Design
Pastel blue, green,yellow and red! All these pretty shades feast women's eyes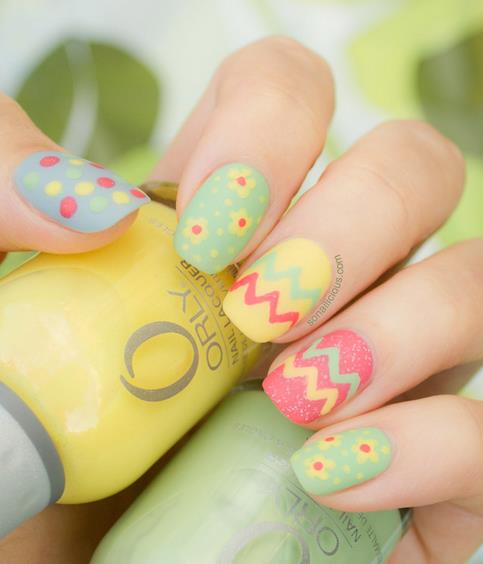 Cute Pastel Nail Design
Some irregular lines and simple dots can make a fabulous nail art!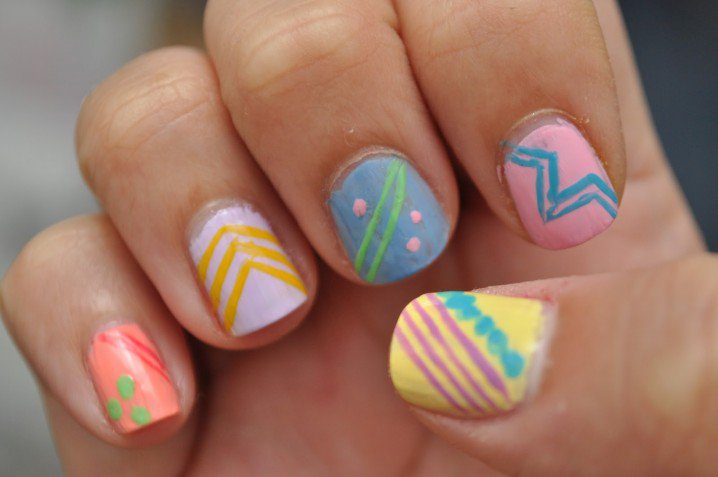 Lovely Bunny and Carrot Nail Design
Wow, so many carrots! "I can have a rich meal!" said the cut bunny!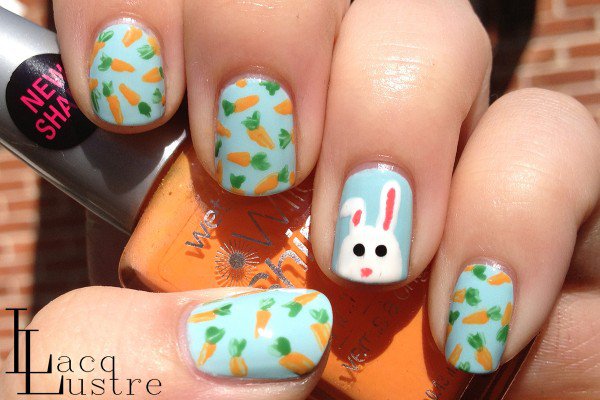 Sweet Pastel Nail Design
The sweet Macarons tones make this nail design rather naive and dreamlike. Just like you are living in the fancy fairy tale world!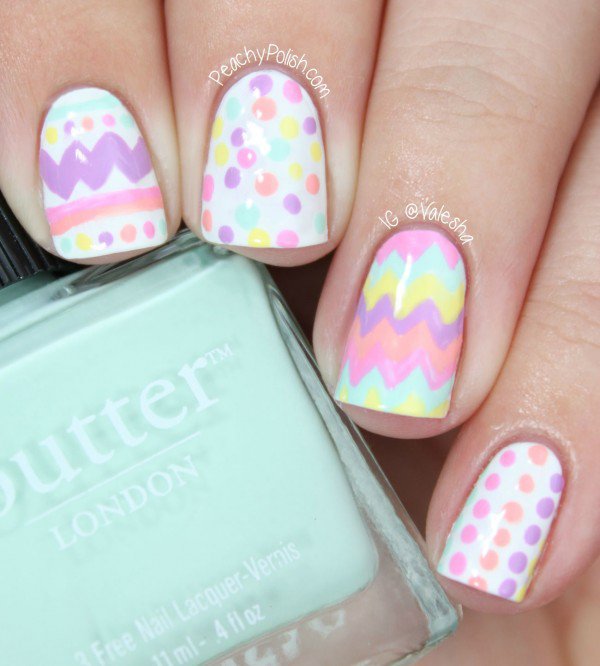 2015 Cute Nail Design
When you apply some bright colors of a darker shade, you will find the final nail look will be more vivid than the pastel nails. You can paint your favorite animals onto your nails!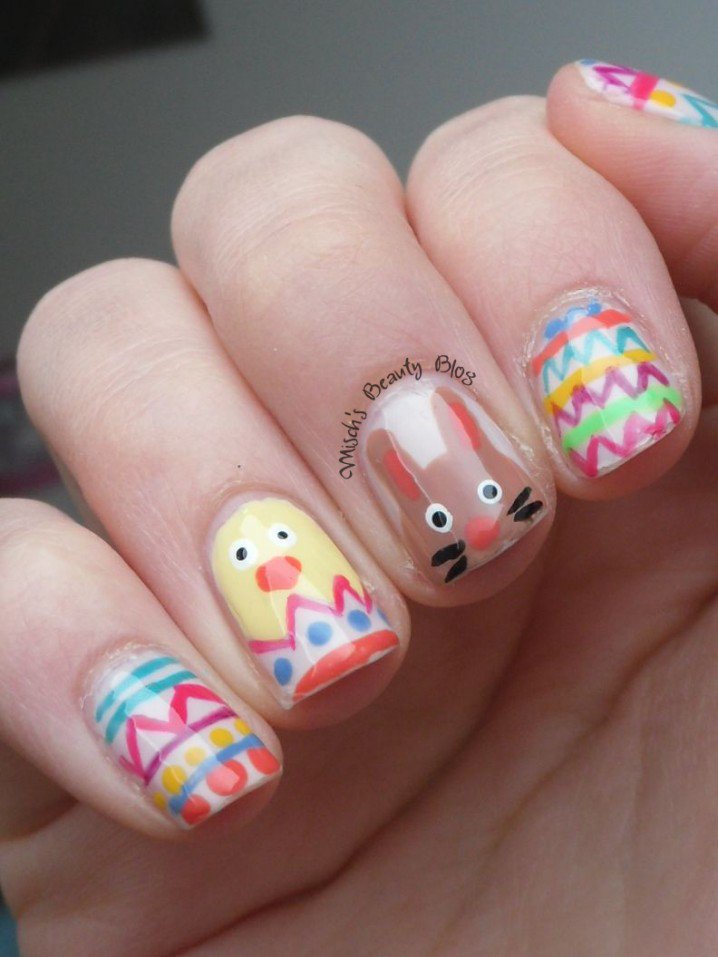 Pretty Nail Design for Spring
Blue, green and pink can simply be representatives of spring! If you like the fresh spring look, just try these colors as your under paintings! Then draw some pretty patterns with the white nail polish.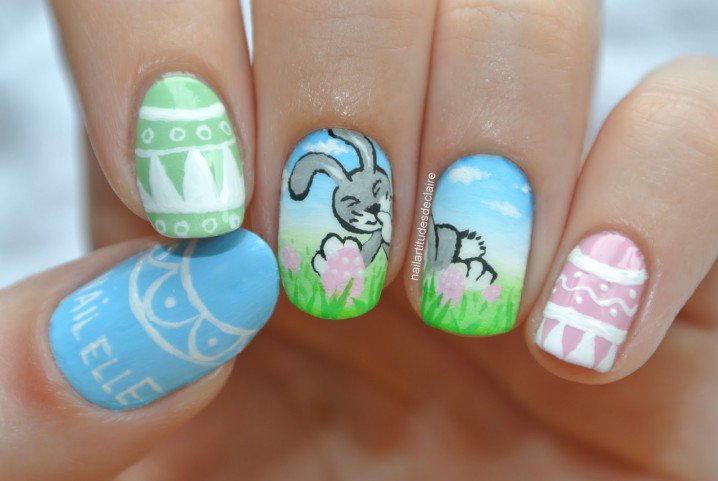 Pastel Dot Nail Design for Spring and Summer
Quite a simple yet stunning combination of the dots and pastel background. It's pretty and feminine but won't be too girlish, so every woman can have a try with this cute manicure.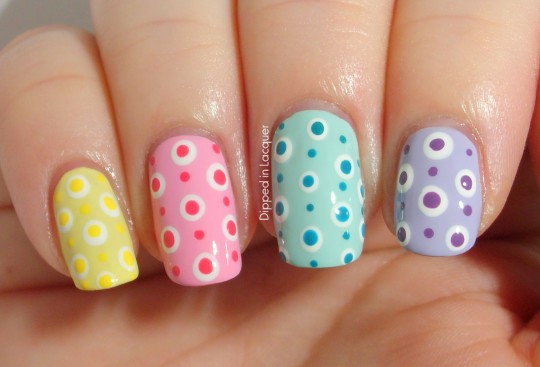 2015 Fashionable Nail Design for Girls
Bright colors add life to the nails and make your nails more attractive!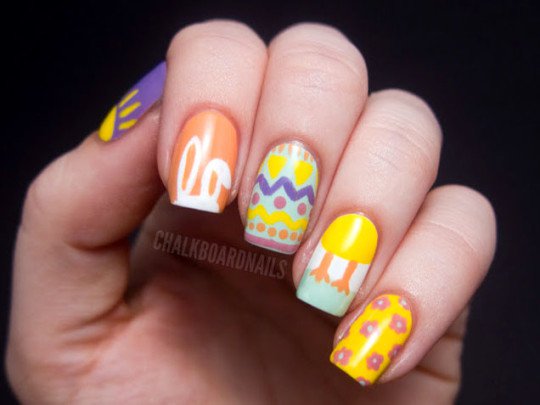 Interesting Bunny and Polka Dots Nail Design
The interesting nail design is suitable for all women!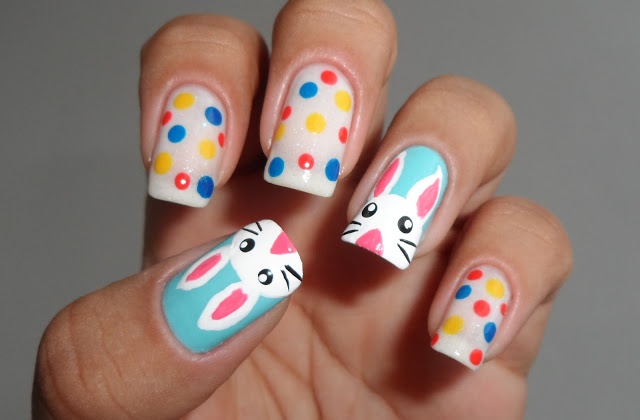 Fashionable Dot and Bunny Nail Design for Women
You will find that, the black dots will upgrade the cute nail look and make it even more fashionable with some sexy attraction! The shy bunny balances the basic look and adds a vibe of cuteness to the final look!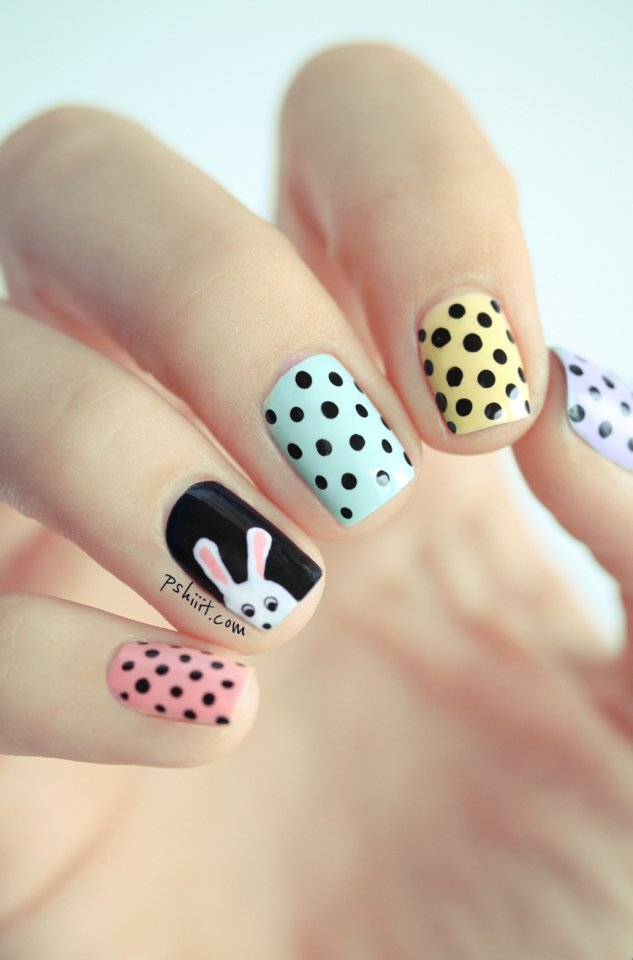 Pretty Nail Design for Summer 2015
Each nail is different from the others! If you like this style, just have a try!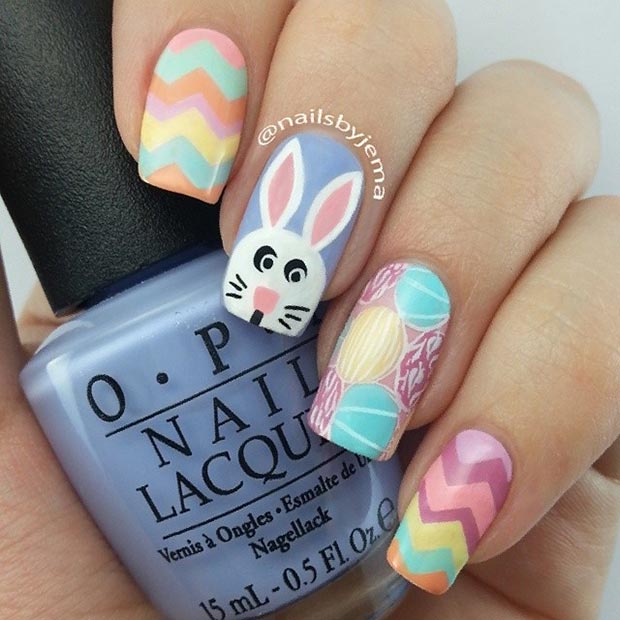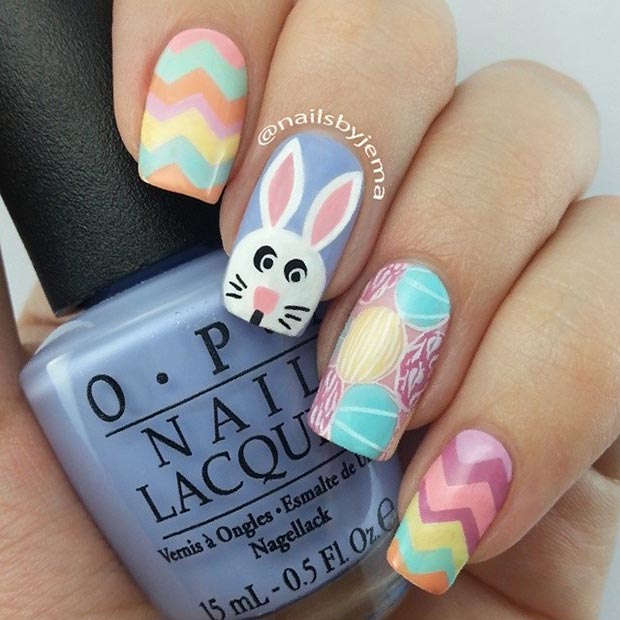 Cute Nail Design for Spring and Summer
Just set free your imagination, and create some special nail designs for yourself! See? So pretty!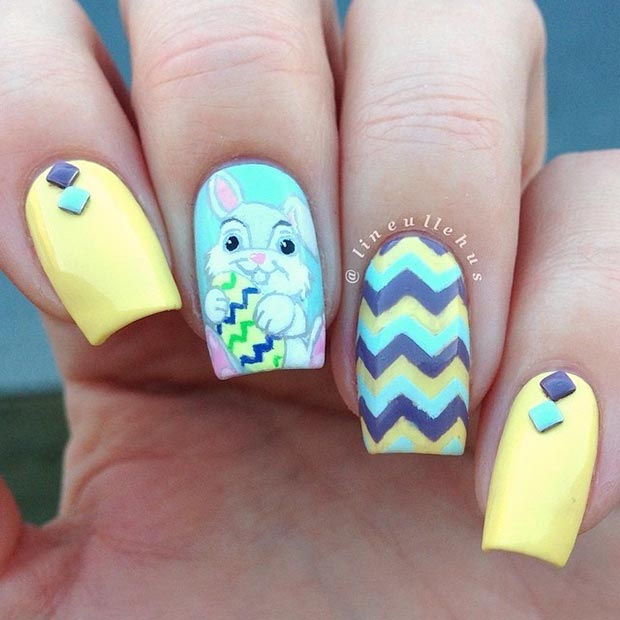 Pretty Spring Nail Design Idea
If you can't decide whether you should make an animal nail or the dot nail design, why not have them both? The soft colors are really pretty and these animals are indeed adorable!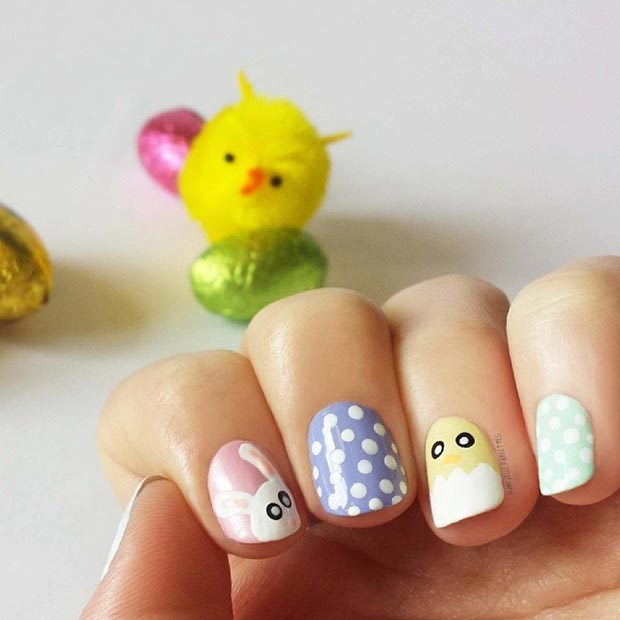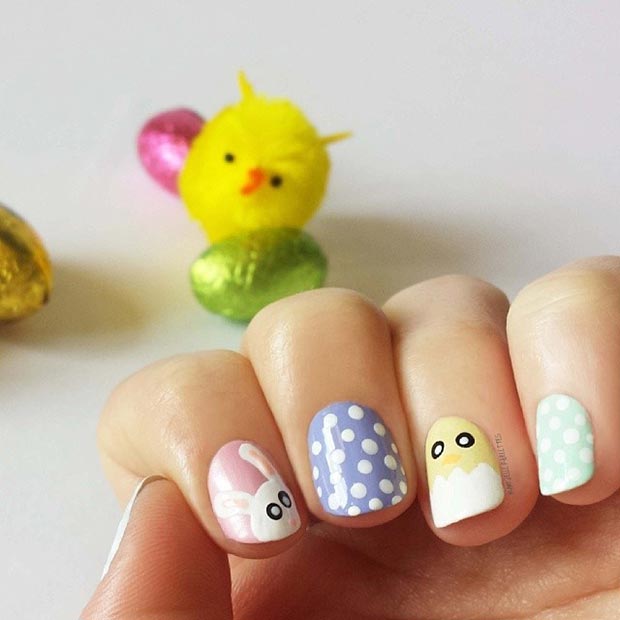 Chic Dotted Nail Design Idea
Have this picture reminded you of the tasty ice cream? This dotted nail design is rather chic for young women in this beautiful season.