Ginger hair is growing in popularity. Auburn, red, strawberry blonde – these beautiful copper shades of hair are much coveted within the fashion industry. If you are fortunate enough to be blessed with ginger hair, then you're going to want to choose a seriously stylish hairstyle that will bring your auburn locks to life. Indeed, the best thing about ginger hair is that it's so versatile and there are an infinite number of hairstyles for you to work with. Here's 10 wonderful hairstyles for ginger hair.
Ginger with Loose Barrel Curls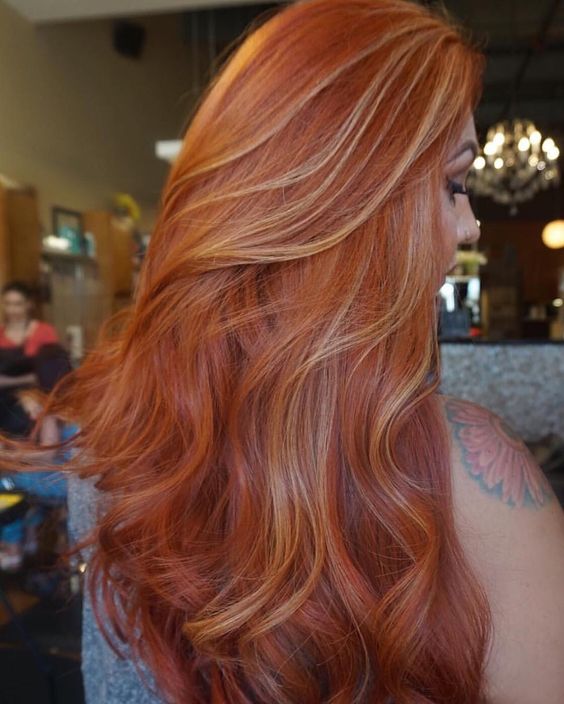 Ginger and blonde work together perfectly, so why not add a few luscious blonde highlights throughout the front section of hair? This will create a striking sun-kissed effect. If you have long ginger hair, copy this incredible style. Sweep the front of the hair back and add big, loose barrel curls throughout the ends for a voluminous finish.
Roughly Textured Ginger Hair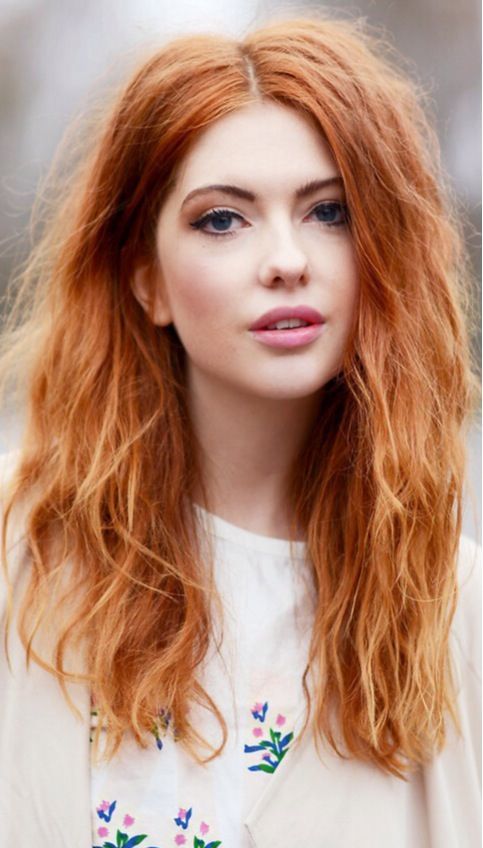 Texture can add even more style to beautiful ginger hair – so let's add lots of it! Copy the style of this striking lady by parting your hair in the centre. Add lots of product to your fingers and roughly tousle your hair from top to bottom. Use a comb and a scrunching method to get a really fantastic and edgy finish.
Bouncy Barrel Curls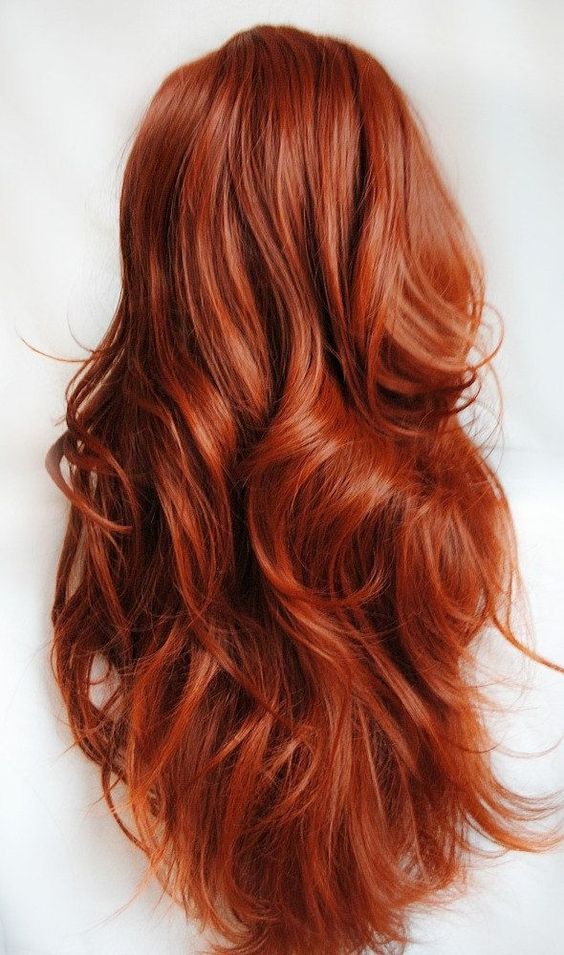 This might just be one of our favourite hairstyles from the collection of hairstyles for ginger hair. We cannot get enough of these glamorous curls which look fit for Hollywood. If you're blessed with long, auburn hair then working big, bold barrel curls from around the ear length down will transform your locks no end.
Loose Copper Waves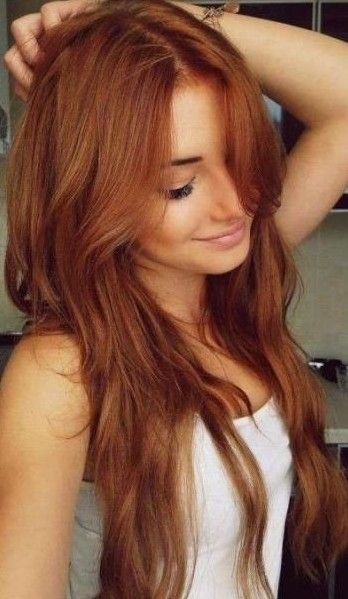 Copper hair is so desirable offering a truly unique shade which is just to die for. Working loose waves throughout the hair from top to bottom will give you a hairstyle which is simply to die for. Part your hair in the centre and use straighteners or curling tongs to loosely wave your hair. This works even better on hair with layers towards the front of the face!
Swept Back Ringlets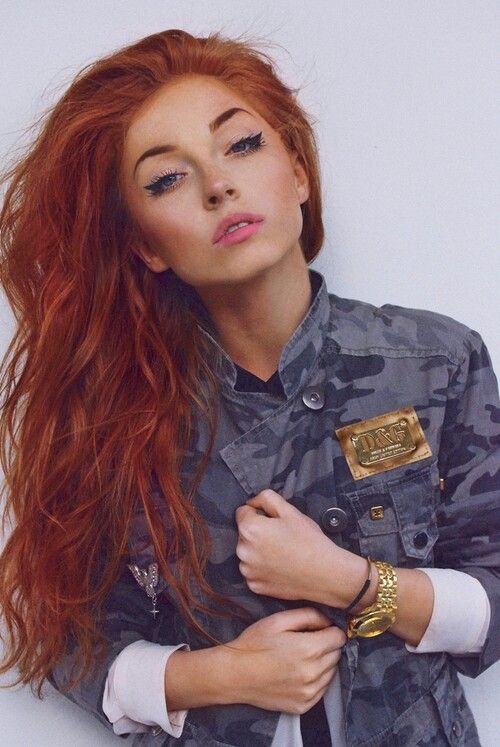 Luscious, long locks are perfect when either straight or curly – but there is a special place in the Styles Weekly heart for ringlets. There's something so special about curls which can take a hairstyle from day to night with ease. Keep your long hair swept back off your face, and add tight curls from top to bottom. Run your fingers through to tousle and add volume.
Halo Braid Crown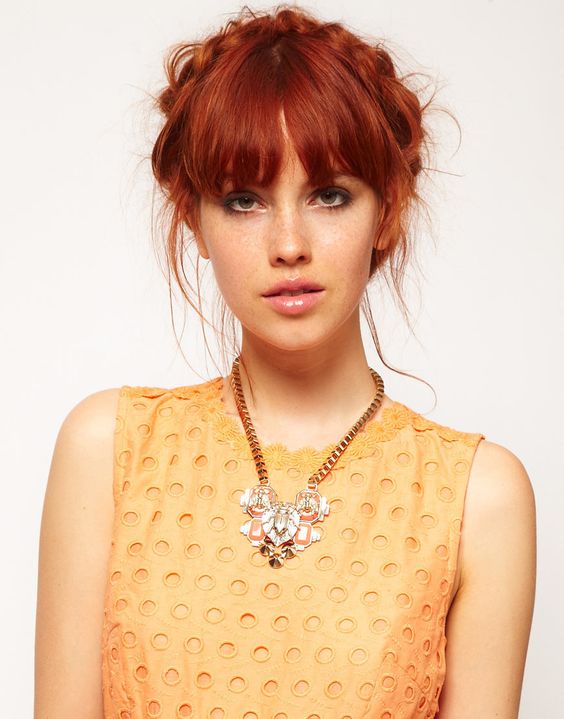 Halo braids are so on trend this season – which is exactly why you should add one to your gorgeous ginger hair! This look works particularly well if you have a full fringe. Take the front section of hair next to the fringe and work it into a chunky braid, working from one side of the head to the other. Pin the rest of the hair up and you've got this gorgeous halo braid style.
Ombre Auburn with Loose Curls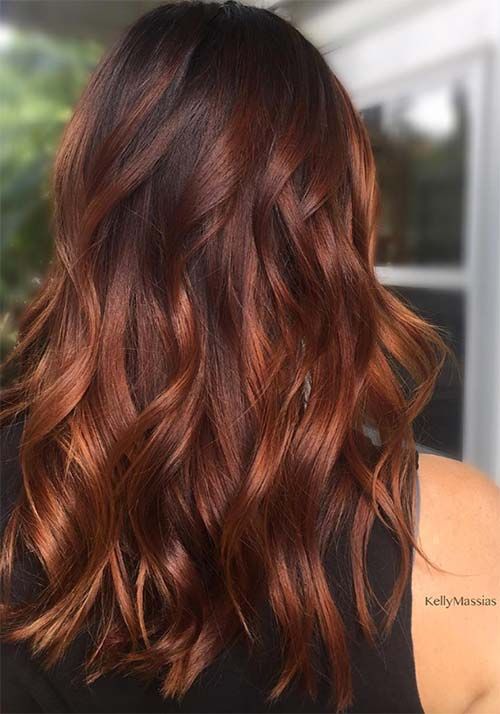 Why choose one stunning shade of copper when you can choose two? Blend your hair from a deep and dark shade of ginger to a gorgeous and light shade at the ends of the hair. Keep your hair long and leave it to fall down your back. Use straighteners or curlers to add lots of loose and light curls throughout your locks to finish.
Bouncy Long Bob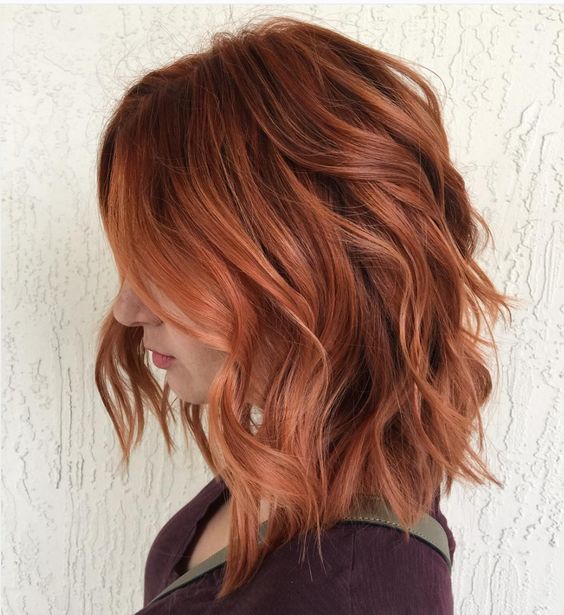 Long bobs are super stylish. They're short enough to be super trendy and practical, but long enough that you can still work a number of different hairstyles with your look. You can graduate the ends if that's to your taste, but keep the front sections long. Add a centre parting and then lots of lovely curls on either side of the head from root to tip.
Full Fringe with Loose Curls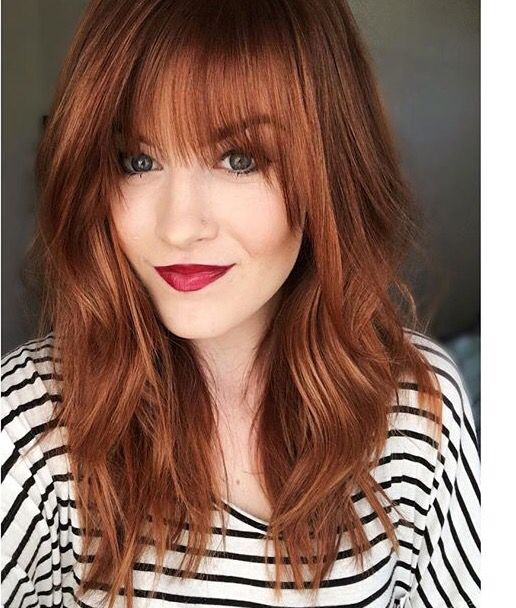 Bangs or a full fringe are great ways to show off your ginger locks to perfection. Adding bangs to your look will simply transform your hair, framing your face. Recreate this look by keeping your bangs straight and adding lots of lovely loose curls throughout the rest of your hair so that they fall down around your shoulders.
Bouncy Copper Bob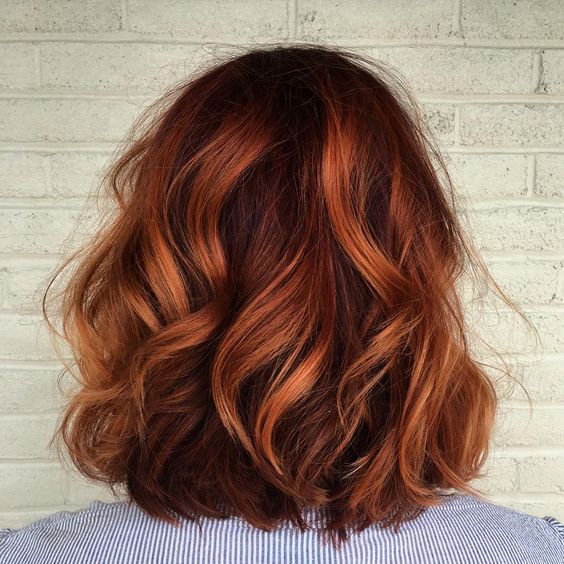 The tighter the curls, the more bouncy the end result. This stunning hairstyle is absolutely perfect for a day to night look – especially if your night out involves a special occasion. Opt for a bob which finishes below the jaw level and add lots of striking layers throughout the back of the head. Add big barrel curls for the most gorgeous bouncy finish we ever did see.
If you have beautiful copper or ginger hair then be proud to show it off. Any one of these remarkable hairstyles will bring your auburn locks to life, time and time again. Leave a comment below and let us know which style is your favourite.