20 Medium Length Bob Hairstyles – Fabulous Mobs to Copy Now
If you're tired of wearing really long hair or you have a pixie and you feel like it's time to grow it out, there is a cut that might be simply perfect for you: the lob, which is otherwise known as "the medium length bob".
We understand if the thought of a bob/lob makes you basically want to yawn. Some of them are not the most…visually impressive or modern-looking, we must admit. But the ones that we are about to show you are going to challenge the belief that a bob–more specifically, medium length bob—has to be bland and boring.
In our opinion, nothing could be further from the truth!
Blunt medium length bob with bangs and slight A-line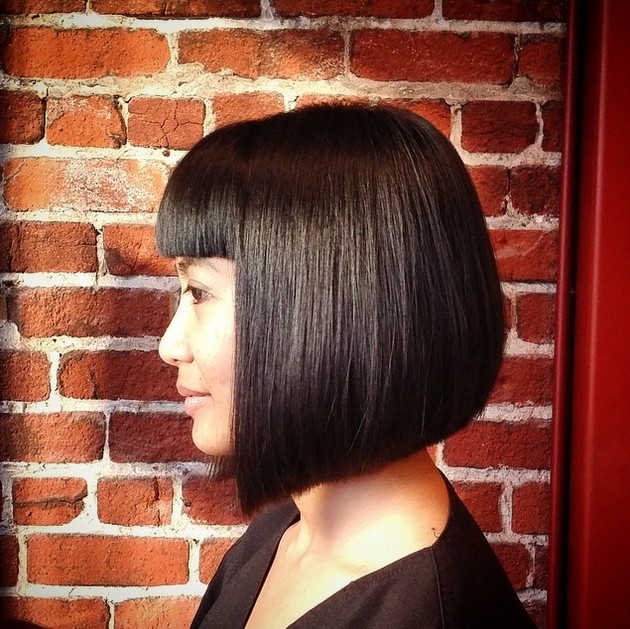 Straight blunt bob cut with blunt bangs: This is a "grown woman's bob". It's very sleek which makes it look extremely mature in a very stylish kind of way. We recommend it most for women with super straight and slightly thick hair so that it will lay similar to this model. That way, people can take note of the A-line, along with the bluntness of the bangs.
Medium length bob with lots of layers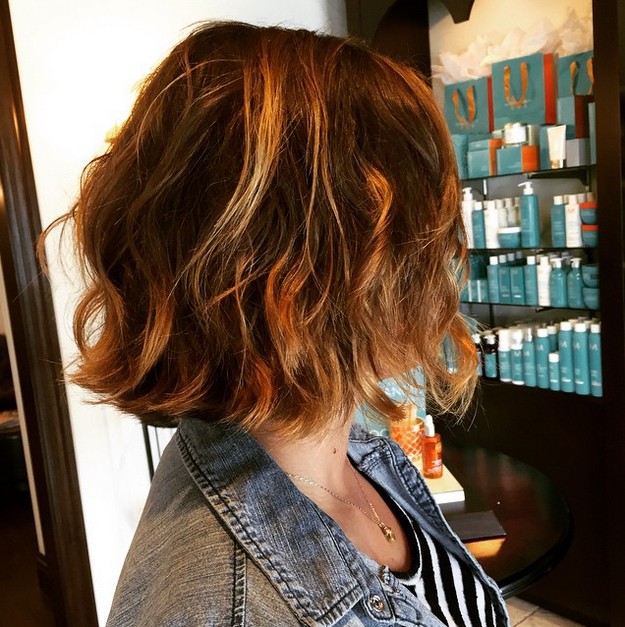 Hair color ideas for bobs: This is a fun and fresh look. Partially because of the rich browns that are all throughout it. Also because it is the shorter side of a medium length bob; one that has lots of layers. So, if you have naturally wavy hair, you can just hop out of the shower, towel-dry your hair and you're all set.
Straight ombre medium length bob with middle part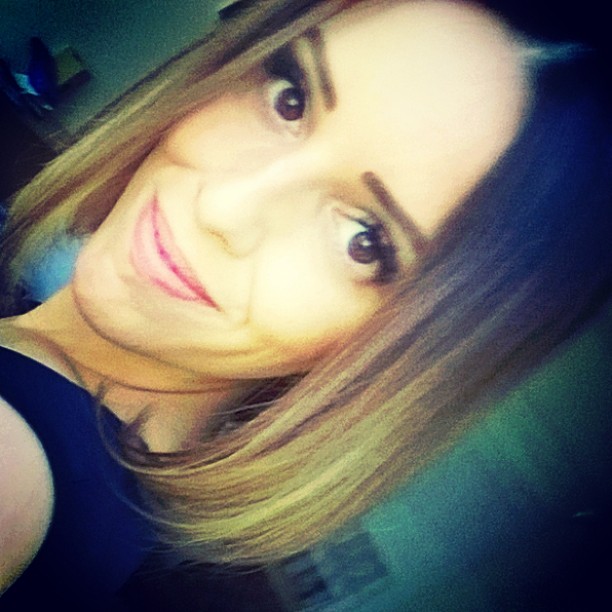 Ombre bob haircut: straight mob! When it comes to hair trends, it might come as a surprise that this season, one of them includes a middle part. That's why we wanted to include it in this feature. Sometimes something as simple as a part can totally change a look.
Black and brown ombre medium length bob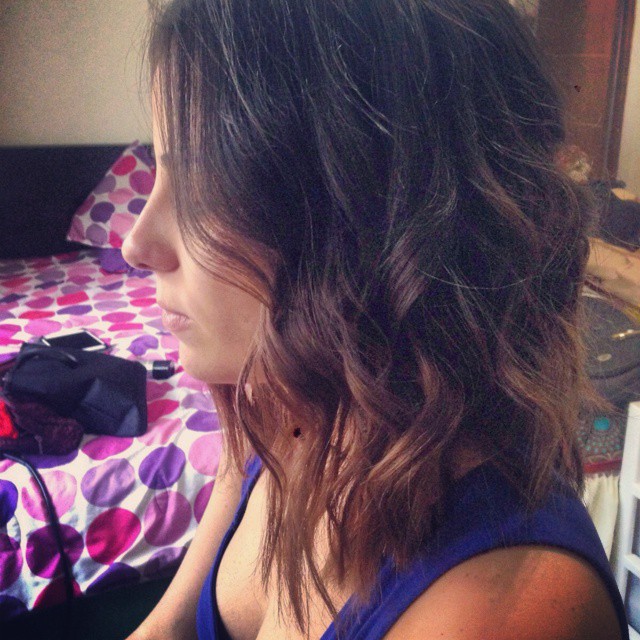 Messy bob hairstyle for shoulder length hair: Here's another color combination for ombres: black (or really dark brown) and brown. As you can see, her hair is naturally wavy too—perfect if you're looking for a "messy" kind of style.
Straight and blunt medium length bob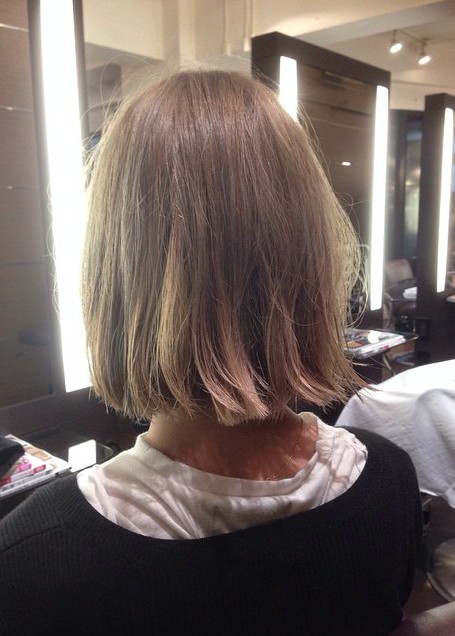 OK, we'll be the first to admit that there aren't a lot of bells and whistles when it comes to this particular lob. But just imagine if it were another color like copper, caramel or even deep blue? The great thing about basic cuts like this one is the sky really is the limit when it comes to all of its possibilities!
Straight butter blonde medium length bob with natural roots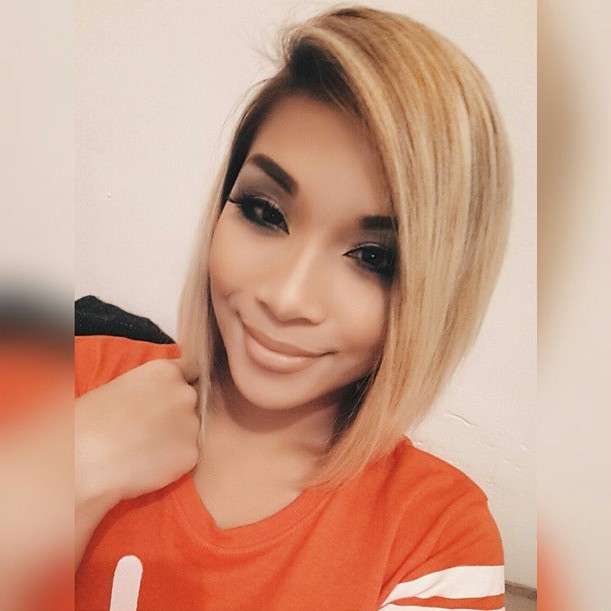 Bob hairstyles for 2016: Although her hair is straight and there really aren't a lot of layers added, this is a really sexy look. A part of it is due to the slightly A-line angle. Plus the buttery blonde and natural roots make it especially alluring and appealing.
Straight brown medium length bob for thick hair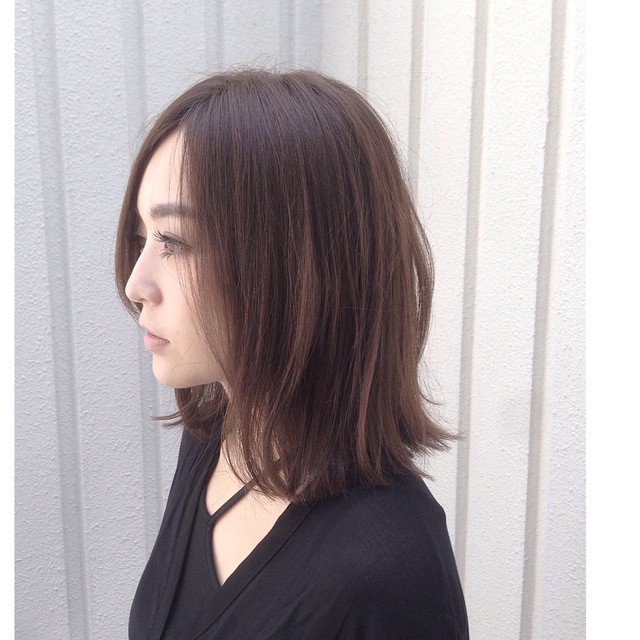 This hair has the kind of thickness to it that really makes you wonder if it's a weave or not. If your hair is brown and people are always asking you if your hair real, this could be the kind of medium length bob that you've been looking for!
Slightly wavy medium length brown bob with blonde highlights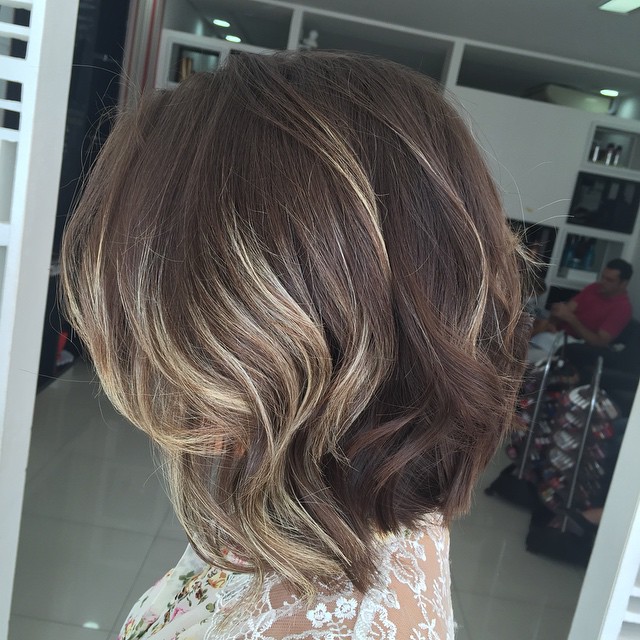 Hairstyles for 2016: This is another variation of how to make a lob work for you if you happen to have a wavy hair texture. This one stands out due to the blonde highlights that are placed all throughout it. It also looks like her stylist apply a big barrel curling iron to give some of the waves more definition.
Bright pink medium length bob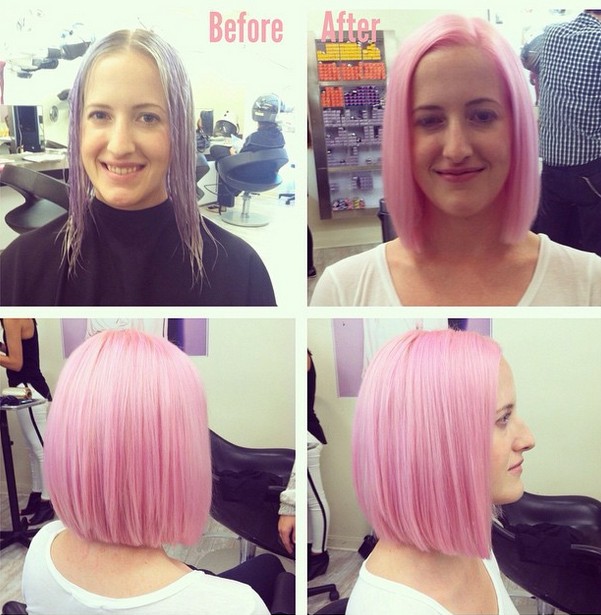 Pink bob haircut: It takes a pretty confident woman to go out and try a lob like this one! Not so much because of the cut but the color. But hey, if that's you, all we can do is give you our props. Enjoy turning heads wherever you go!
Loose waves platinum medium length bob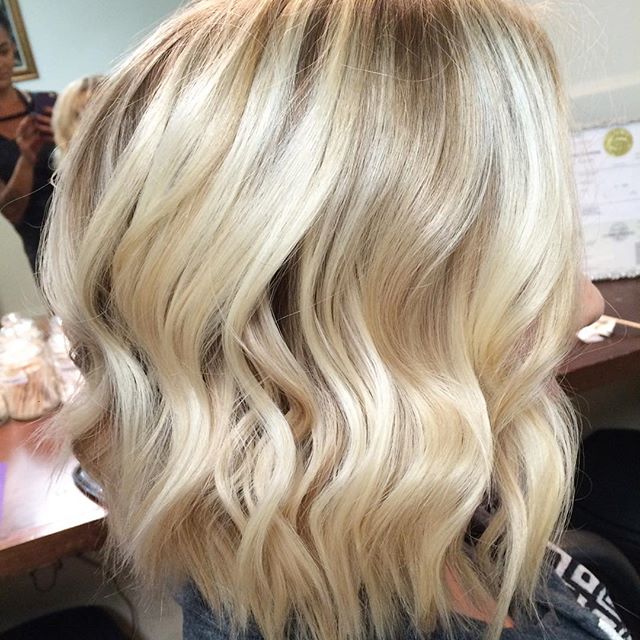 Soft wavy bob hairstyle for thick hair: Do you naturally have loose waves to your hair pattern? If that's the case, then we're pretty sure you'll look wearing a lob that's similar to this one! But even if your hair isn't naturally wavy, you can achieve this look by dampening your hair and putting it into 4-5 big plaits. Apply some mousse and when it's dry, take the braids apart. Don't forget the platinum hair color. That's what really makes the lob stand out!
Wavy ombre medium length bob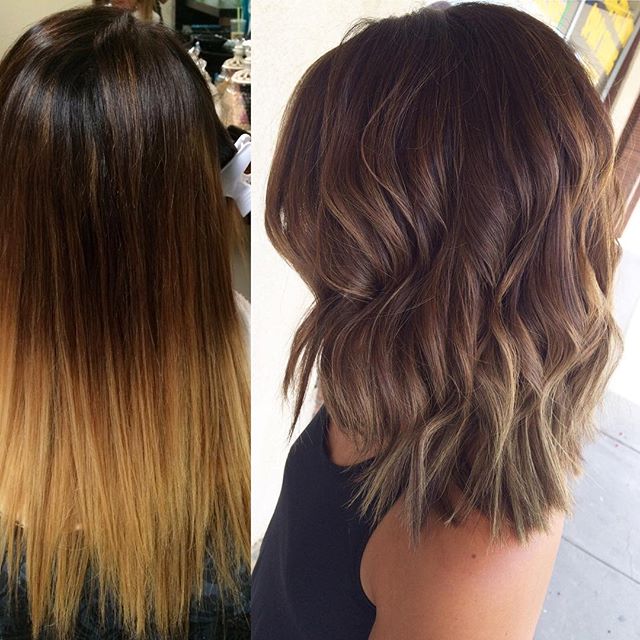 Ombre is the type of color technique that isn't going away any time soon. We like it because it makes hair look so fresh and healthy. If platinum is a color that is a bit "much" for you, how about compromising with this color instead?
Straight ombre medium length bob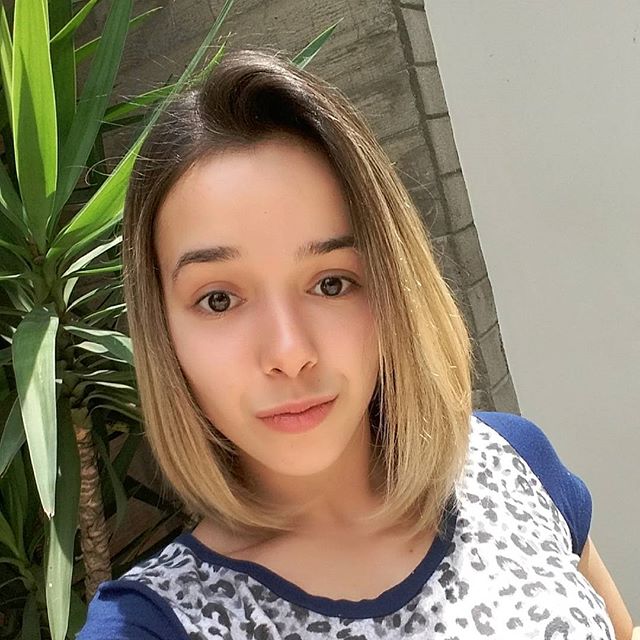 This is basically what the lob we just showed you would look like if it were bone straight and a bit shorter. The side part makes it a bit more conservative…if that's more your style.
Brown medium length bob with bangs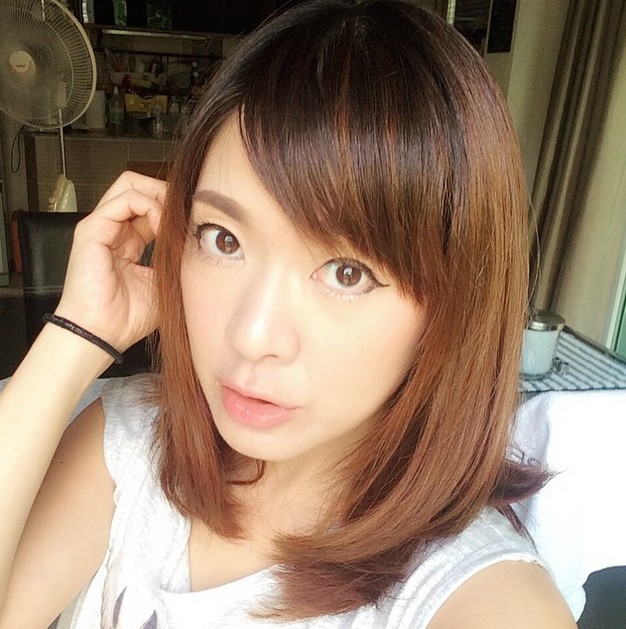 Cute Asian bob hairstyle for girls: Isn't this bob cute? We agree. The light-brown-on-top-of-dark brown helps to make it look pretty youthful. But what really makes it super adorable are the bangs. You can either get blunt ones cut across your eyebrows or you can add a few layers to provide them with some additional volume.
Medium length bob with highlights, bangs and wavy ends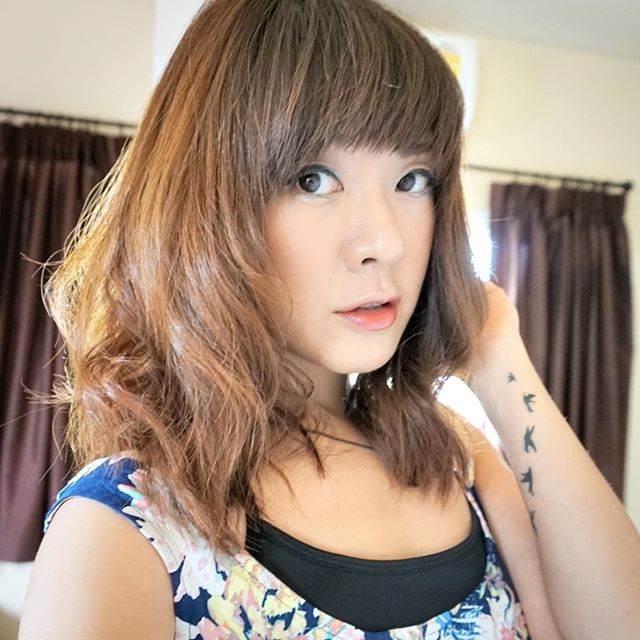 Soft wavy medium length hairstyle for Asian girls: the mob cut with thick bangs. At first glance, this bob looks a lot like the picture above it. But if you look a bit harder, you'll see that the color on the sides is much lighter than the bangs are. Plus, the hair is a bit wavier than than being super straight. It's basically a styling option for the same hairdo.
Medium length bob with blonde tips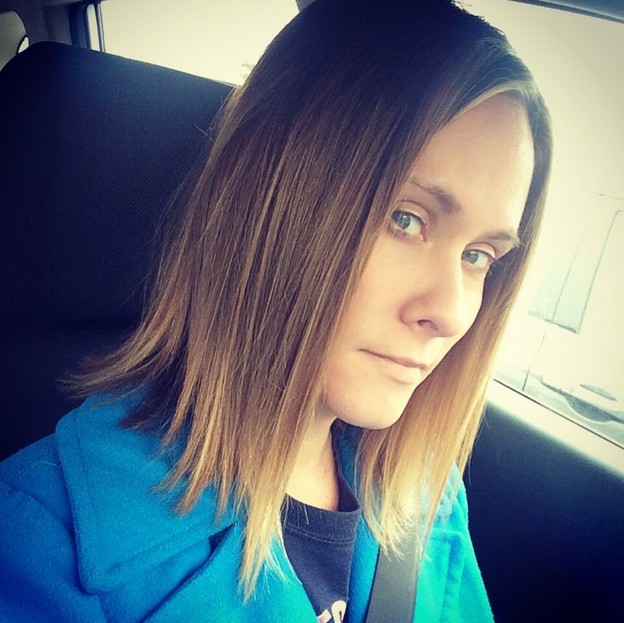 This color style is a lot like an ombre; only the blonde coloring is only featured on the tips. That way, her hair doesn't look "color treated" so much as kissed by the sun. It has a much more natural effect.
Blonde medium length bob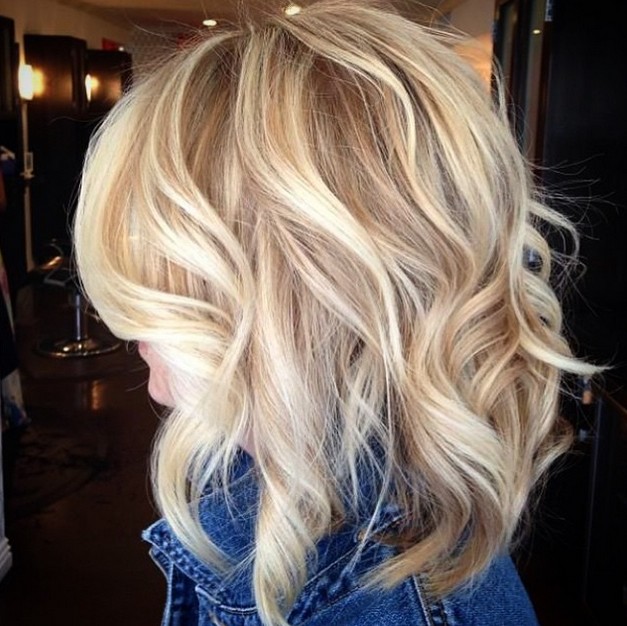 Cute mob hairstyle Are you a natural blonde with wavy hair texture? If so, what do you think about this look? If you get some additional platinum highlights added, this could be one of the best hairstyles you've had yet!
Straight blonde medium length bob for thin hair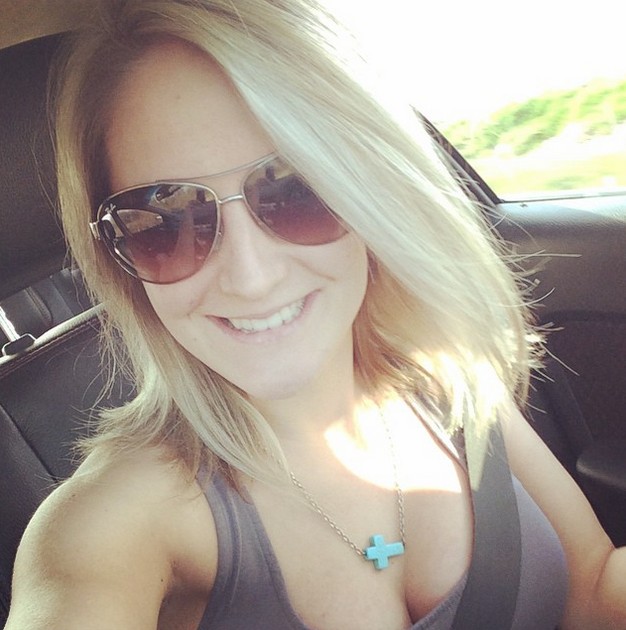 Is your hair naturally thin? You can still make a medium length bob happen for you! Ask your stylist to cut your hair into a lob (preferably with a razor for movement's sake) and then to add some blonde (or even platinum) color on the front and sides. You'll look summer ready, no matter what time of year it is!
Wavy medium length bob with side-swept bangs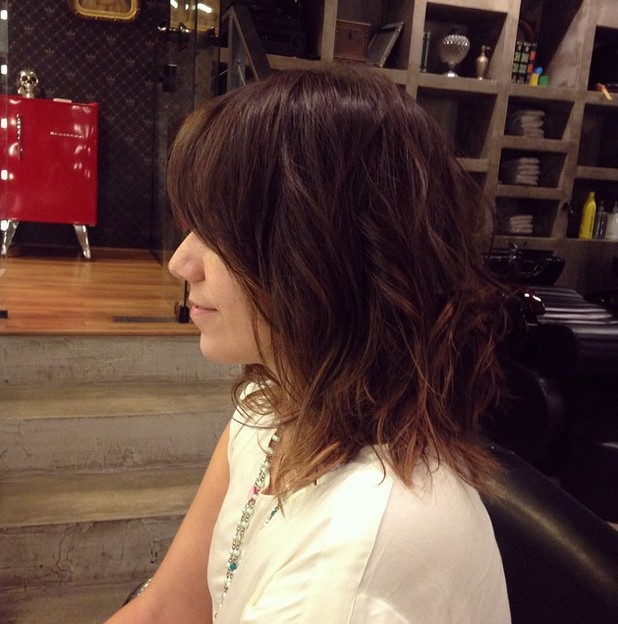 If you've been toiling with the idea of getting bangs but you absolutely loathe the growing out process that comes with them, you can always go with a "happy medium" and get some side-swept bangs. Being that they are not quite as blunt or short, the make the transition a lot easier to bear. And you can get shorter version of this balayage bob cut.
Platinum medium length bob with loose waves, slight A-line and middle part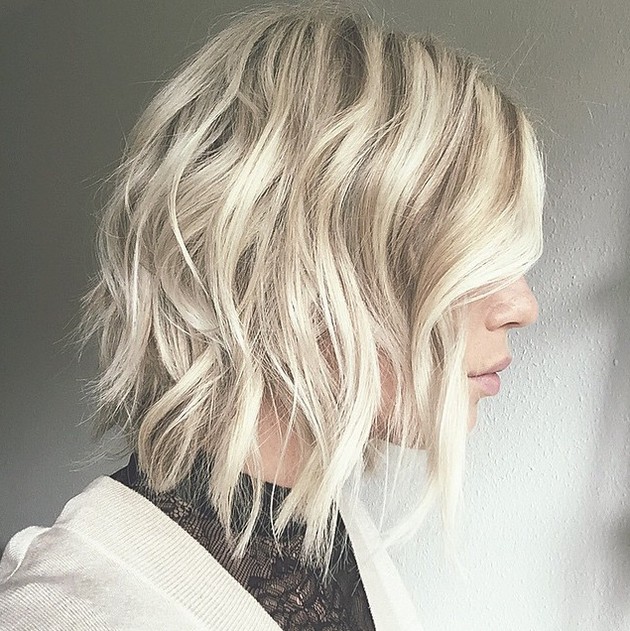 Blonde curly wavy bob hairstyle: The subtle A-line and killer color are the two reasons why this bob had to be featured too. Although we definitely are singing the praises of the platinum, we frankly think this cut would look great no matter what the hue.
Straight A-line medium length bob for thin hair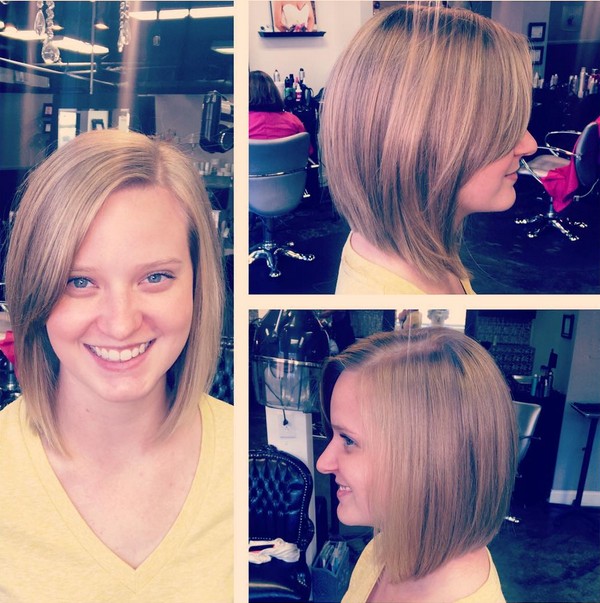 Here's another approach to a lob if you happen to have thinner locks. Ask your stylist to give you an A-line. Then ask them to add some side-swept bangs. You might want to add some long layers for a bit of additional fullness. Otherwise, you're all set!
Do you love these bob cuts, and here are some great medium length hairstyles for you to choose from! Get more hair inspirations on stylesweekly.com!