17 Chic Double Braided Hairstyles You Will Love
Do you love braids? For women with long hair, the braided hairstyles are the most versatile hair looks to try. There are many ways to style a braided hairstyle, and in this post, we are going to talk about the double braided hairstyles. When we are still a little girl, our dear mom have made the cute double braids for us. Although we have grown up now, the double braided hairstyle will still work for us.
These chic double braided hairstyles below are highly fashionable for women to rock and they can make you look more youthful and lively. Whether you are doing sports, shopping, having a holiday or dating, the double braided hairstyles will always show the best side of you. Now, have a look at these pretty hairstyles. I'm sure you will love them!
Chic Double Braided Hairstyle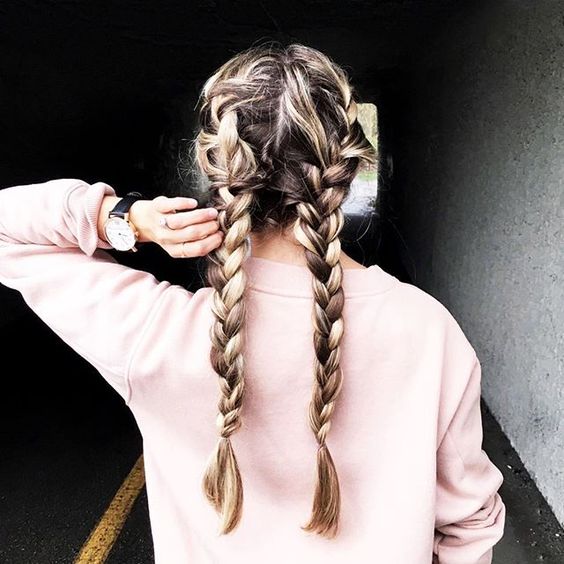 To upgrade you casual outfits, this chic double braided hairstyle is a great helper.
Stylish Double Braided Hairstyle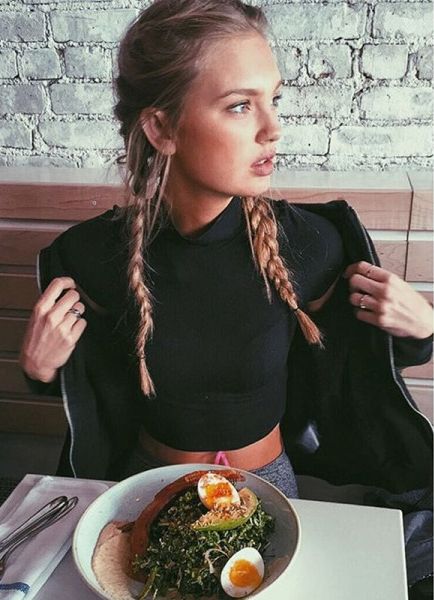 A double braided hairstyle will add more feminity to a cool outfit. Besides, the messy style really makes this hair look more stylish.
Double Braided Hairstyle for Girls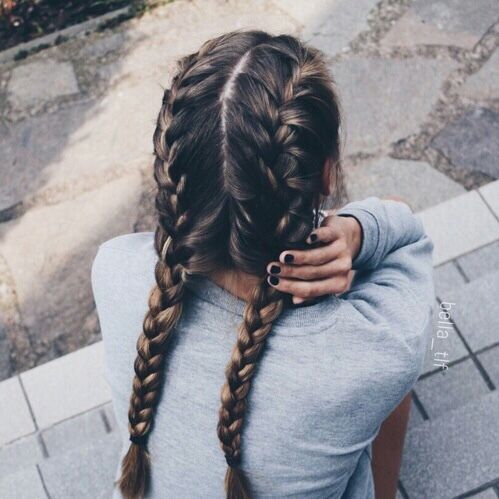 If you are still a girl student, this double braided hairstyle is quite fashionable for you to stand out from the crowd.
Double Braided Hairstyle with Ponytails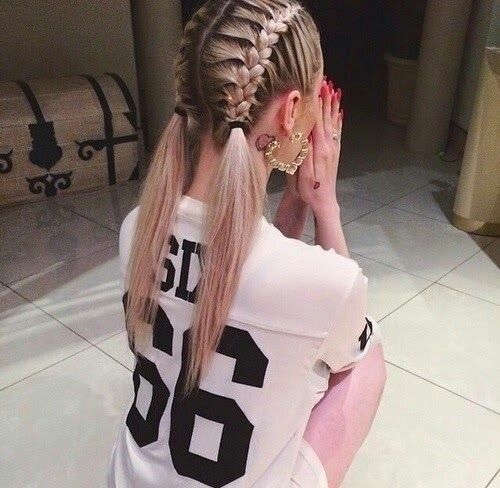 You can combine the dutch braids with ponytails and you will get a super chic hairstyle. This hairstyle is quite pretty for younger women.
Double Braids for Holiday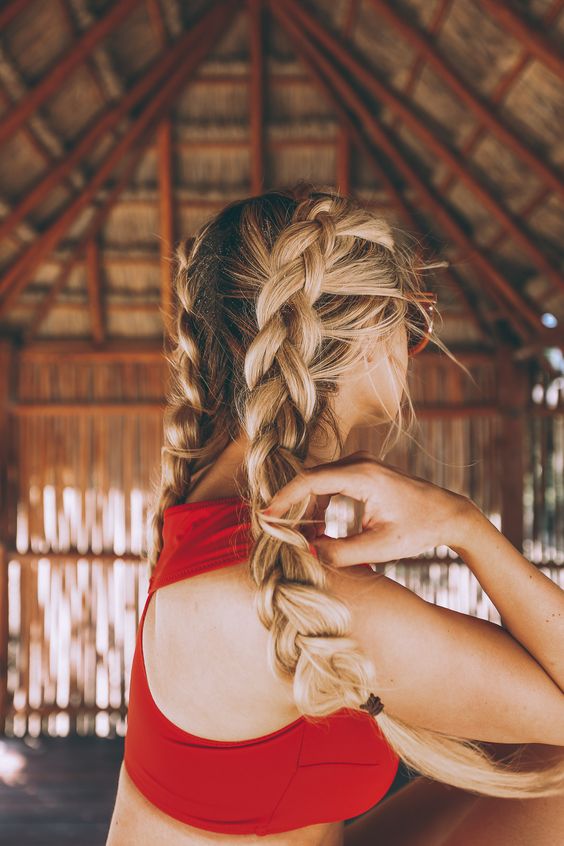 Make your double braids loosely and they will look more fascinating.
Pretty Double Braids for Blonde Hair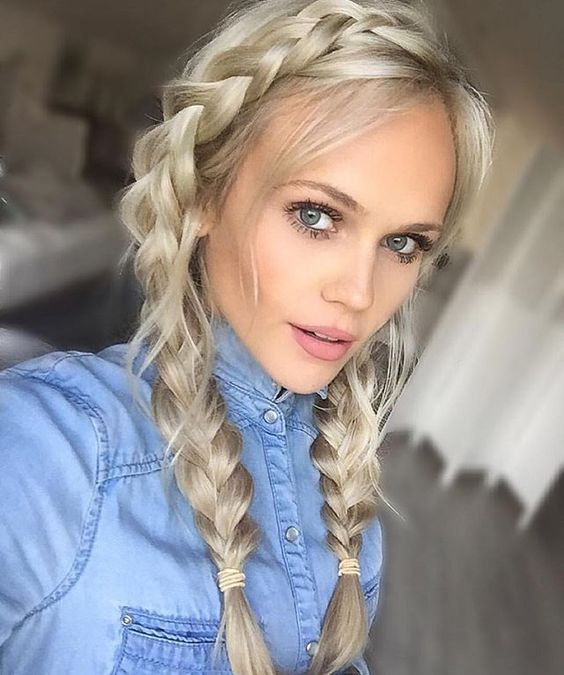 Ash blonde hair also looks great with double braids. A thick braid is created across the crown and some fringes has been left there to frame the face shape. How pretty this hairstyle is!
Fashionable Double Braids with Bangs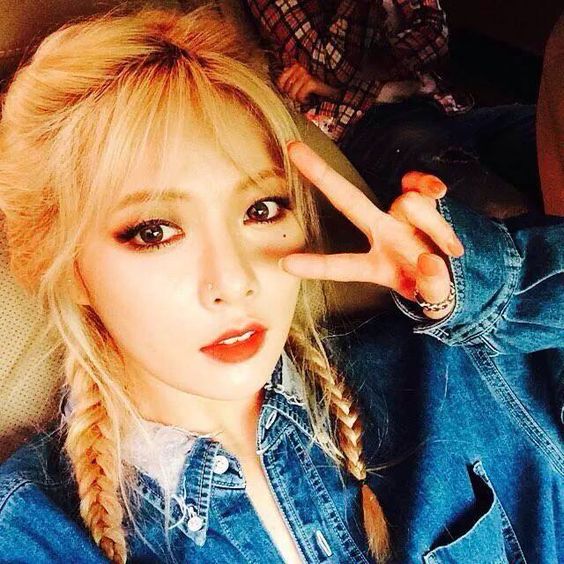 If you are after the Korean fashion style, this this honey blonde hair color and then style your hair into double braids. Plus, the tenuous bangs will make the overall look even cuter.
Beautiful Double Braided Hairstyle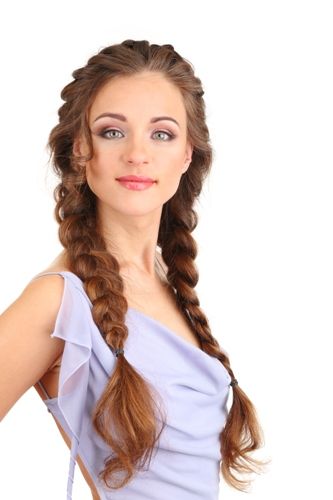 If you want to look like a princess in the fairy tale, you should try this beautiful double braided hairstyle. By the way, it can be a stunning prom hairstyle.
Double Braids for Pink Hair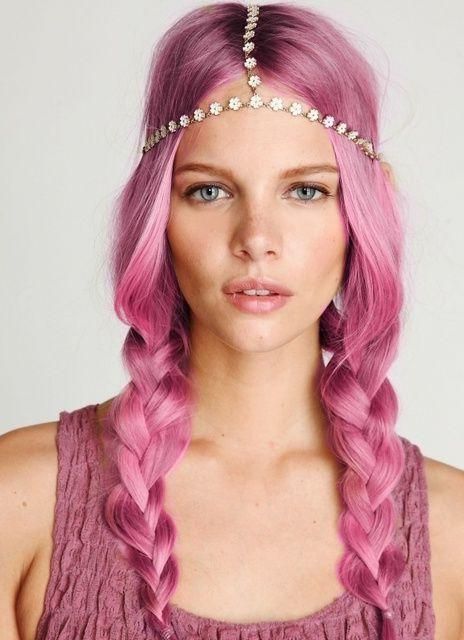 This boho-chic loose double braided hairstylelooks extremely stylish because of the pink hair. And it is an ideal hairstyle for parties and beach holidays.
Edgy Double Braided Hairstyle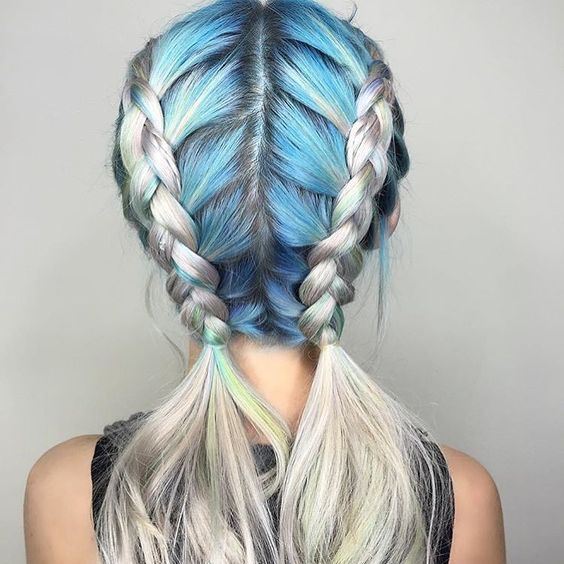 The blue and grey ombre hair look edgy chic when styled into the double braids. Don't you think this hairstyle looks like a pretty fish?
Double Dutch Braids for Women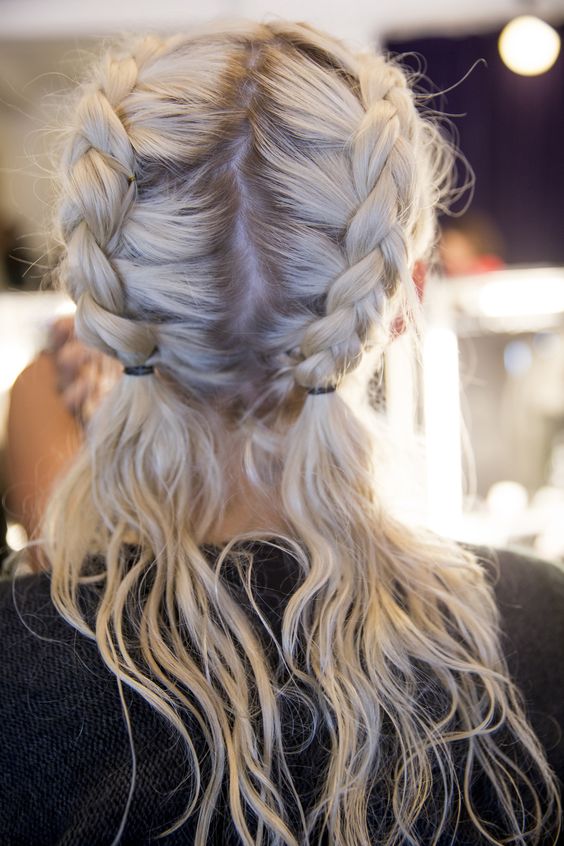 This hairstyle looks still attractive on blonde hair. If you can't accept the bright hair color, just do the hairstyle with your natural hair.
Double French Braided Hairstyle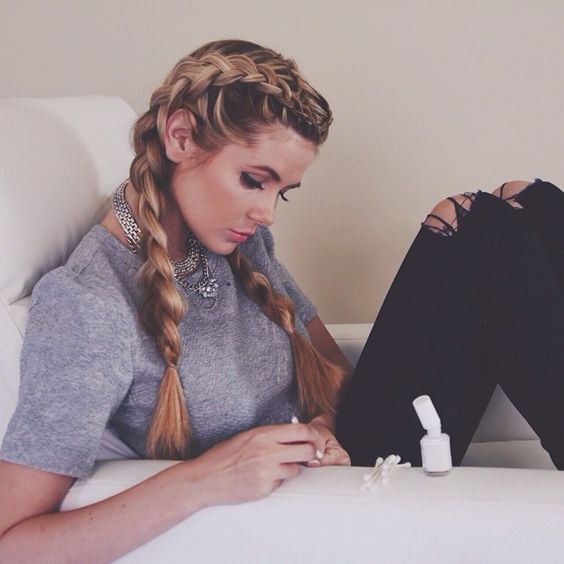 For women with long and thick hair, the double French braided hairstyle is the most wonderful choice to look effortless fashionable.
Double Braids for the Gym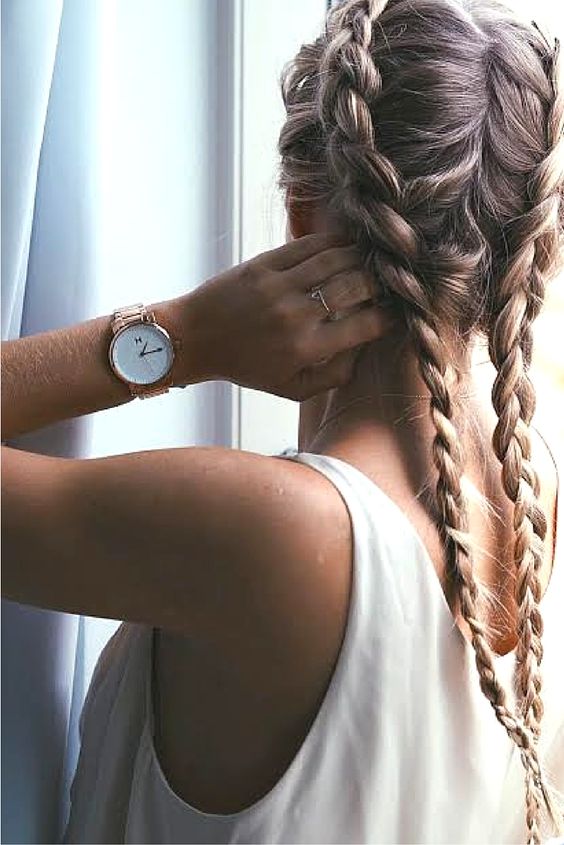 Braid up all your long locks from the top to the end. Thus, you will get an extrordinary workout hairstyle.
Chic Double Braids for Long Hair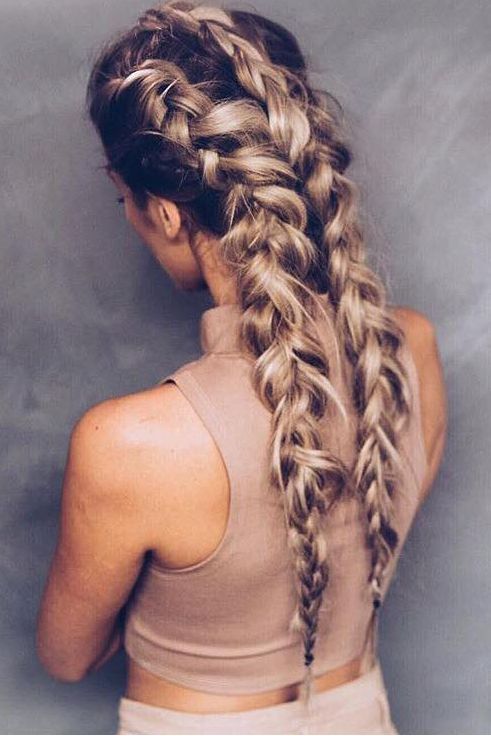 This messy double braided hairstyle is gorgoes for women to try when they show up on some important occasions.
Double Braided Hairstyle for Thick Hair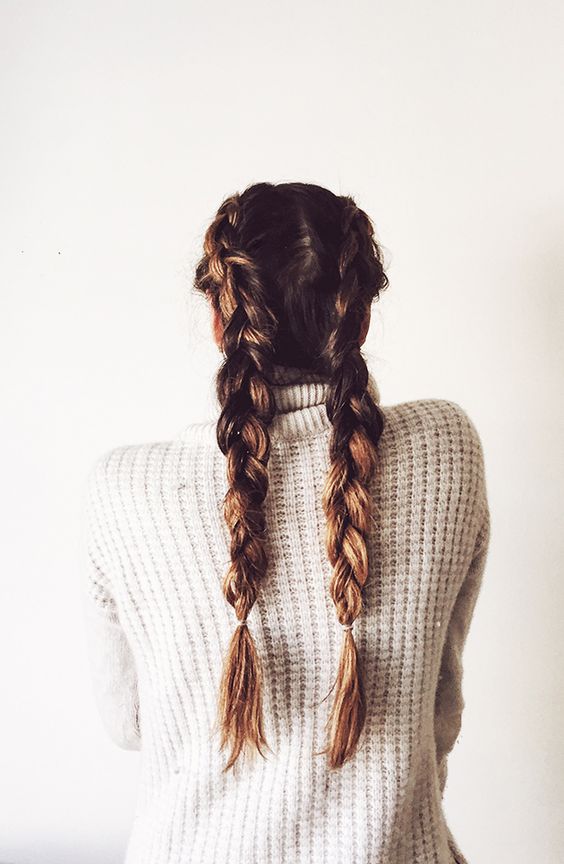 No matter it is winter or summer, the bouble braided hairstyle will always look fabulous on women.
Stylish Double Braided Hairstyle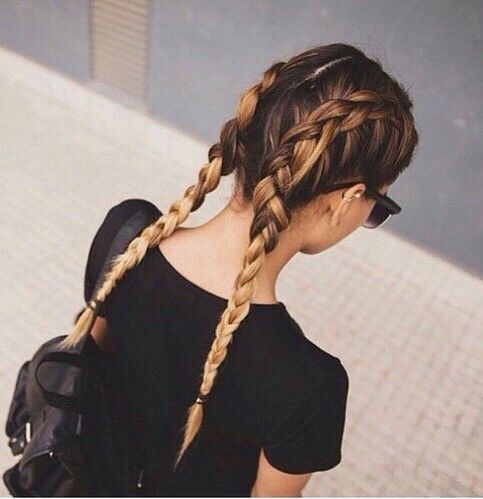 Unless your work has some requirements for your hairstyles, the double braided hairstyle can absolutely a stylish hairstyle for work as well.
Stylish Ponytail with Double Braids
Combining the two braids into a ponytail is a stylish way for mature women to rock the double braided hairstyle.