If you're wondering what the most popular colors are right now, hands down, one of them is red. Red hair. Red lips. Red clothing. Red everything!
Being that it's such a passionate, romantic and alluring color, it is a hue that all women can confidently enjoy wearing. Therefore, don't hesitant to bring a few shades of red into your life.
How? We so glad that you asked!
Red hair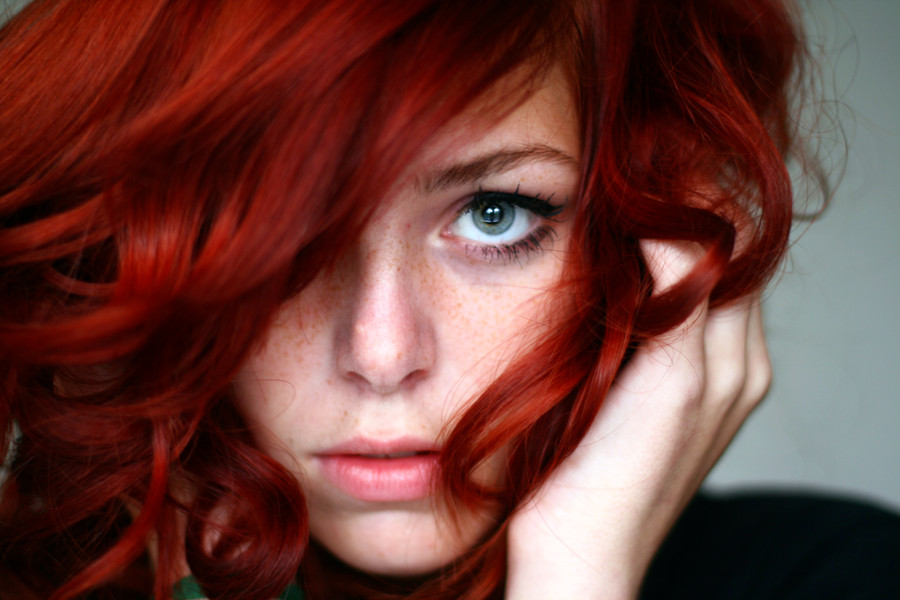 If you ask your stylist about a hair color that's big right now, they are going to say "red". Whether it's auburn or copper or crimson (or some other shade), if it's all over or in high or low lights, you're going to look and feel unstoppable with this color of tresses.
Red tunic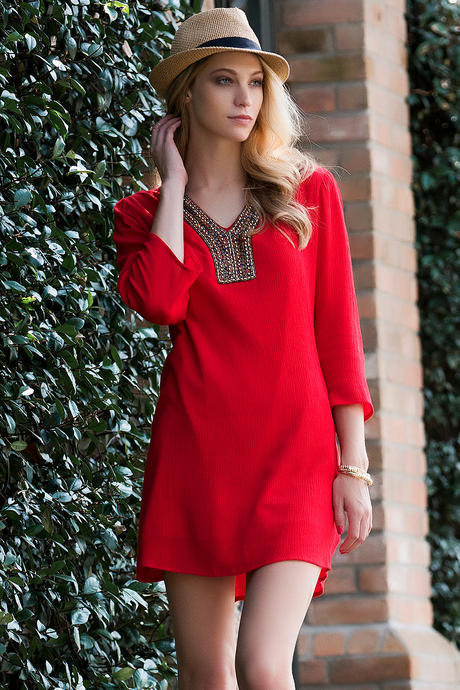 Tunics are great because you can wear them alone in the summer or over some leggings or jeans in the winter. And a red tunic? That's sure to make you stand out in a crowd.
Red fishnet thigh-highs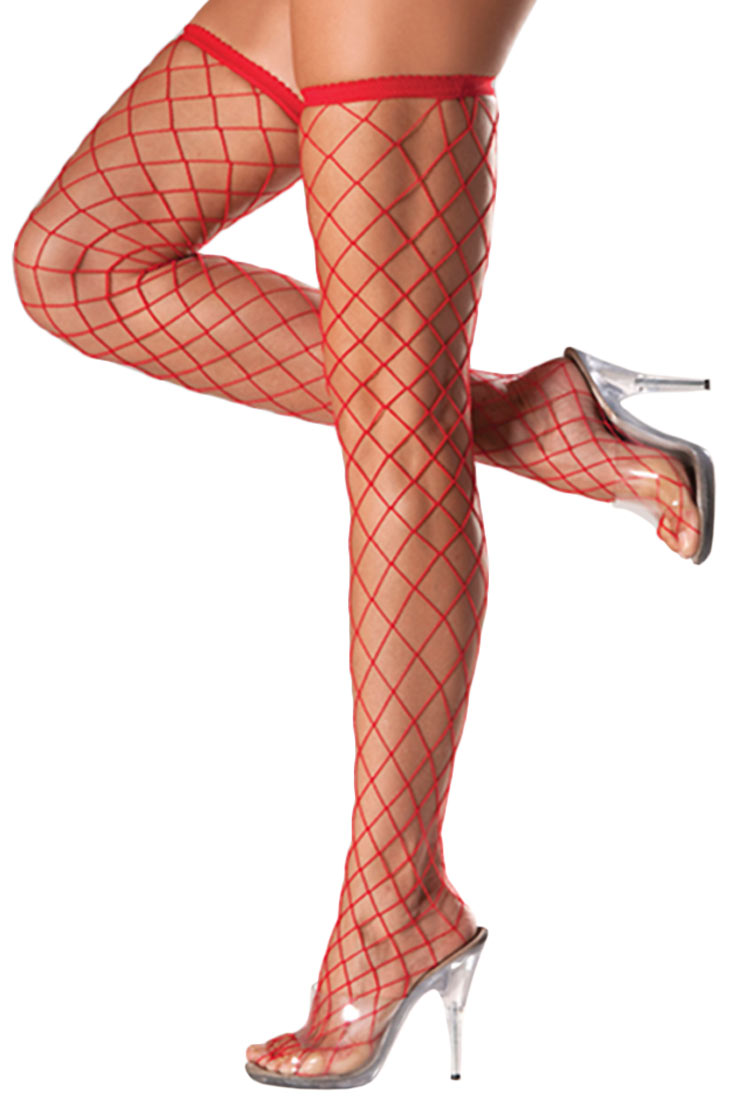 Planning on spending a sexy night alone with your significant other? Be sure to bring some fishnet thigh-highs along. With a slinky dress or with nothing else but heels on, you'll be in for a really sensual evening.
Red skinny jeans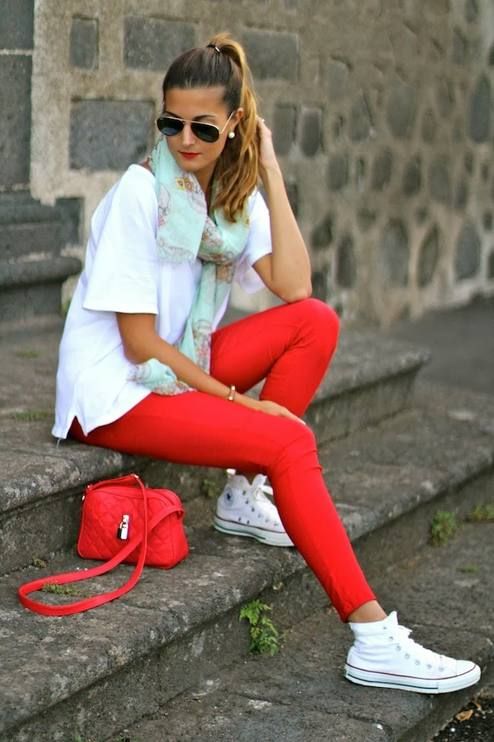 Colored skinny jeans are so much fun to wear. And when the color happens to be red, you'll instantly get stares, compliments and questions like "Where did you get your jeans?"
Red romper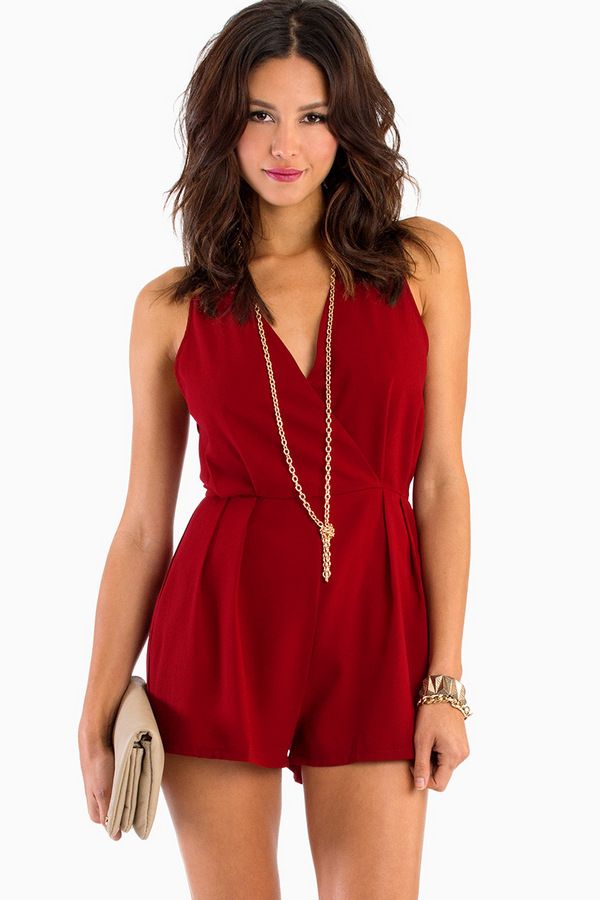 Typically, rompers are sexy in a playful kind of way. Not when they're red though. Then they're just sexy. Period.
Red monokini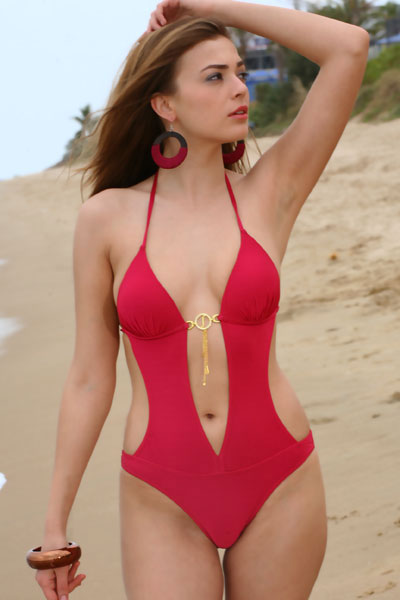 Nothing says "red hot in the summer" quite like a red monokini. It's a one-piece and a bikini put together—beautifully.
Red leather skirt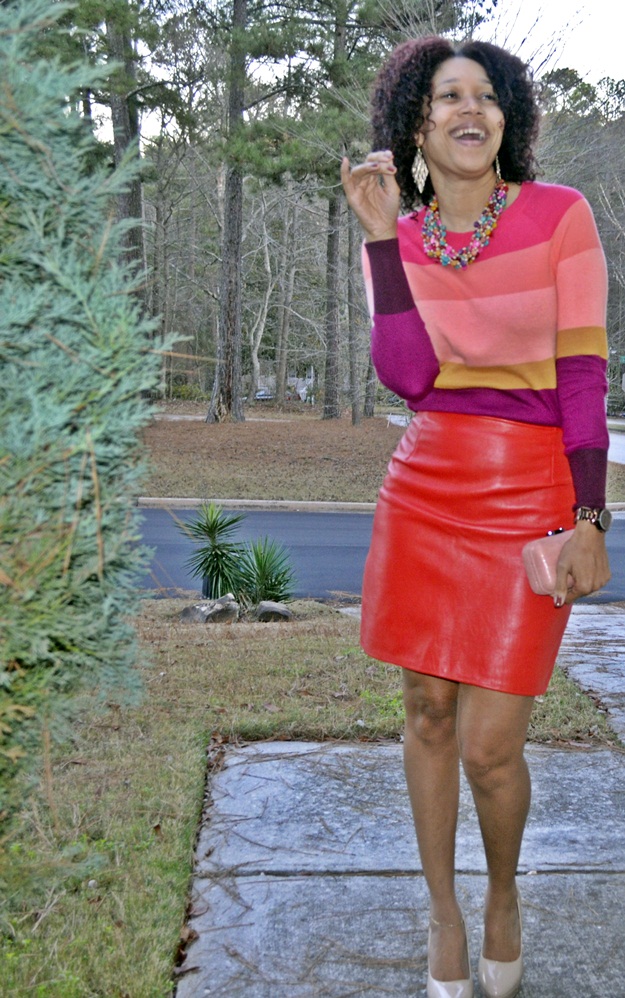 A red leather skirt fits the bill no matter what length or cut it is. We especially like one that's right at the knee because it's business appropriate.
Red shorts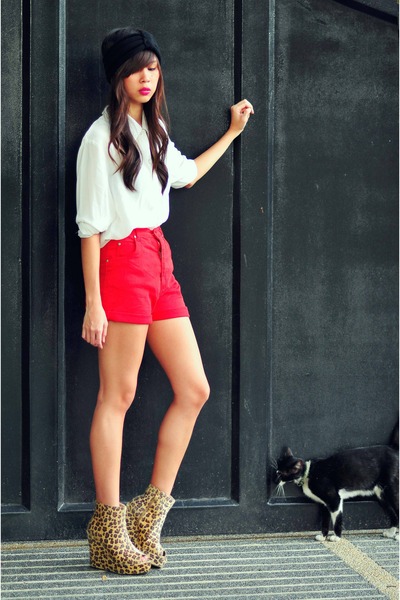 If you're thinking about buying some new shorts, get one pair that's red. It will go with just about everything you own and the pop of color is nice in person and in pictures.
Red lace top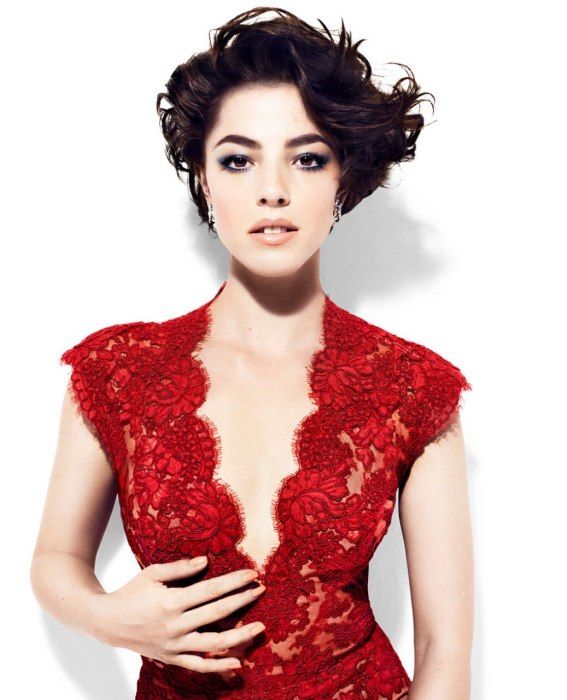 This top is so mesmerizing. Lace makes a woman look so feminine. When the lace is red, it makes her also appear a bit—daring.
Red boots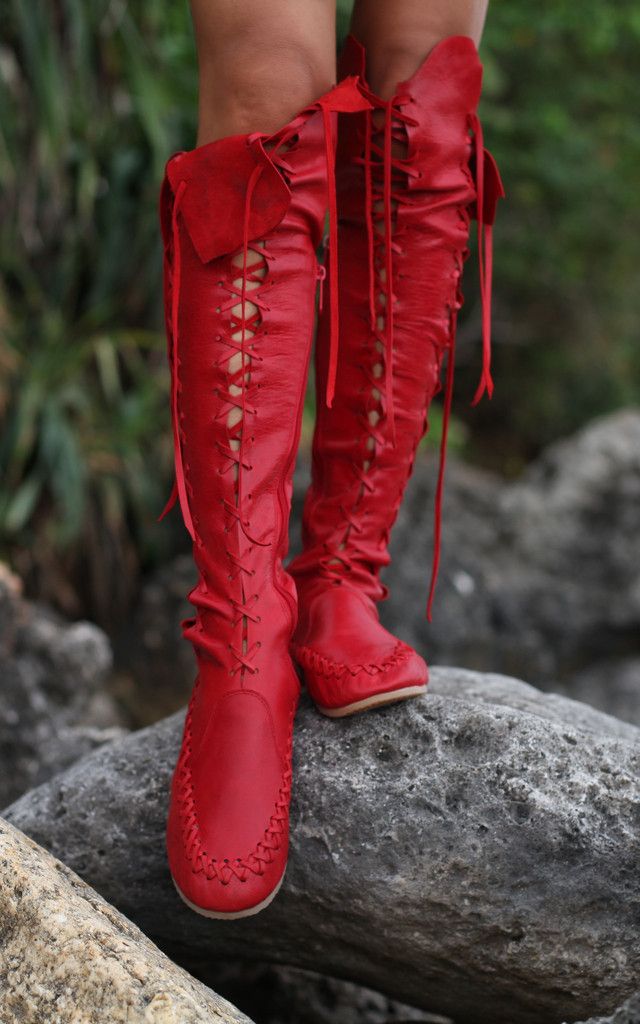 Of course, we had to include some red boots. And while we could have showed you some high-heeled patent leather ones, we opted for some lace-up flats. That way, you can see that red boots are alluring no matter what style they may be.
Red floppy hat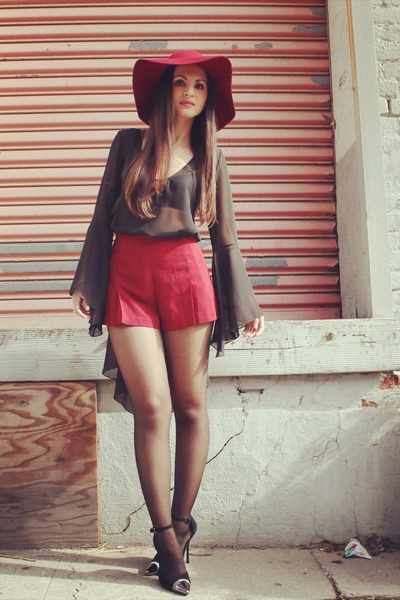 This outfit shows you just one of the many ways that a red floppy hat can be one of the best accessories that you will ever own.
Red skater skirt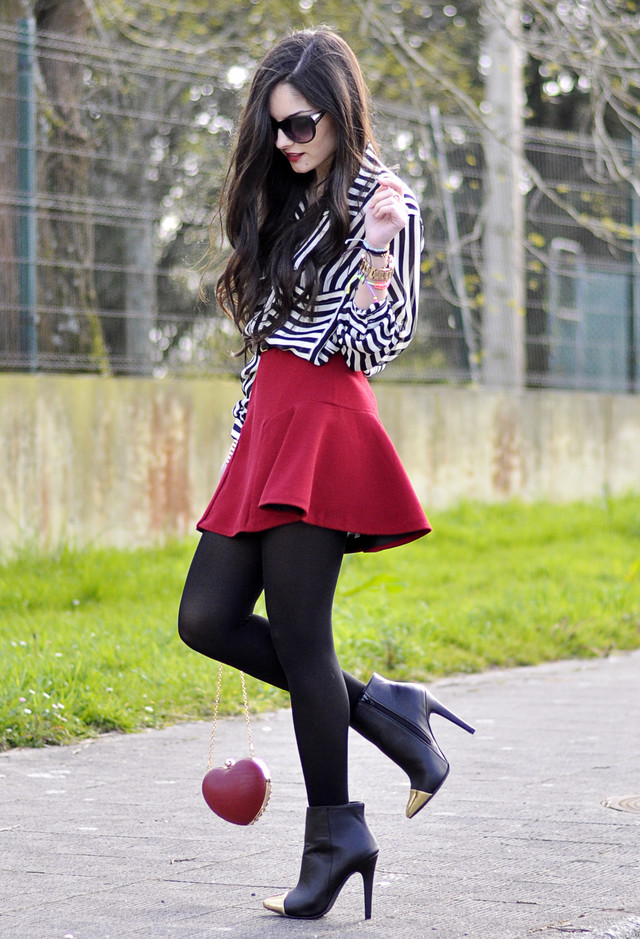 Skater skirts are fun because you can wear them with your favorite kicks (sneakers) in the summer or some opaque tights and booties in cooler weather.
Red mani and pedi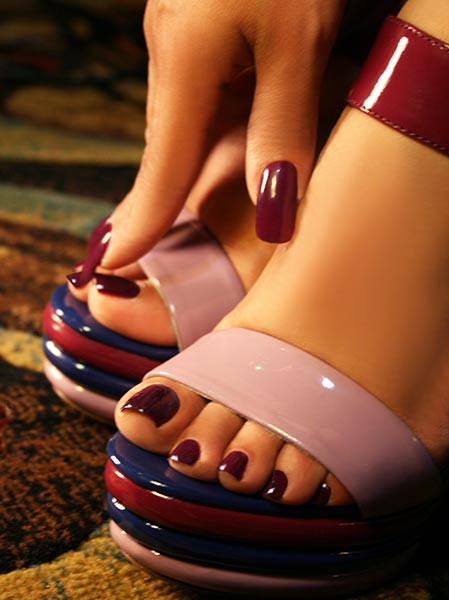 Is red your favorite color? If so, one way to wear it all of the time is to paint your nails and toes in a shade of it. You'll look sophisticated and sensual no matter what else you decide to put on your body.
Red sweater dress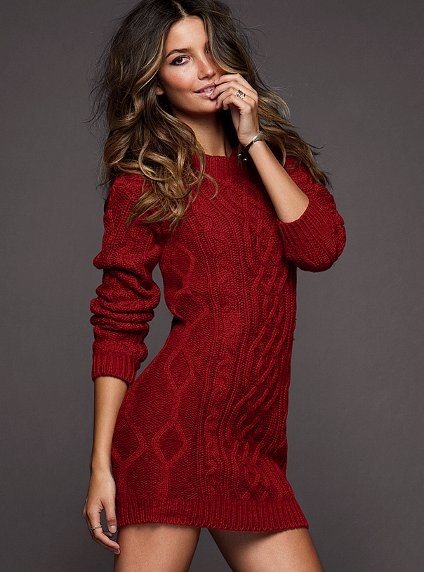 Sweater dresses will keep you warm while also making you look super hot. This pic is certainly evidence of that!
Red undies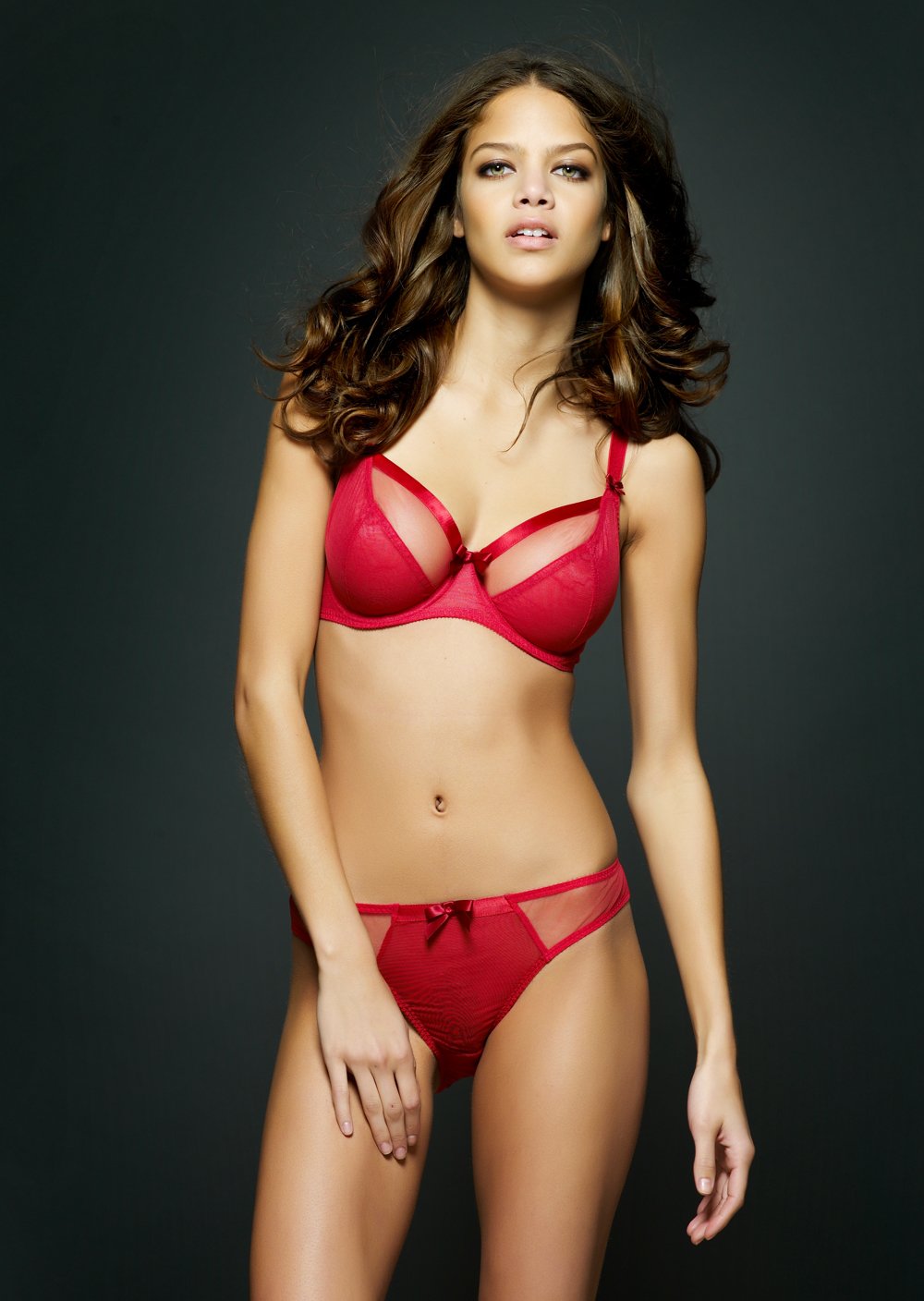 Whether you're trying to turn on your sweetie or you're someone who likes to wear sexy undies for your own sake, you'll look amazing every time in a bra and panty set in this shade.
Red wrap dress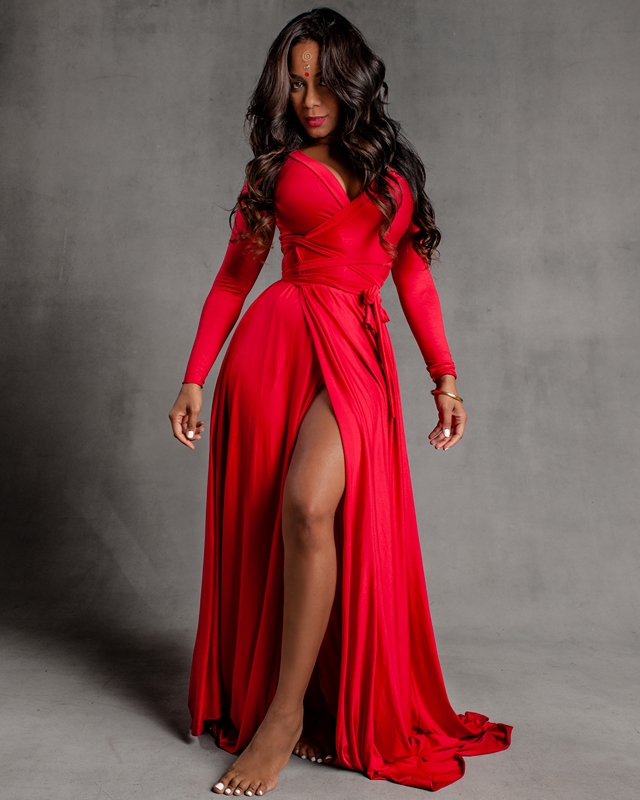 Have you ever seen a wrap dress that you've wanted to own more? Yeah, us neither.
Red lips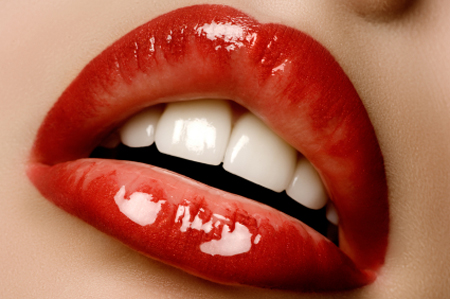 No matter what color tends may come and go, a classic that is here to say is a red lip. So, if you don't own a tube of red lipstick or gloss, it's absolutely imperative that you do.
Sexy little red dress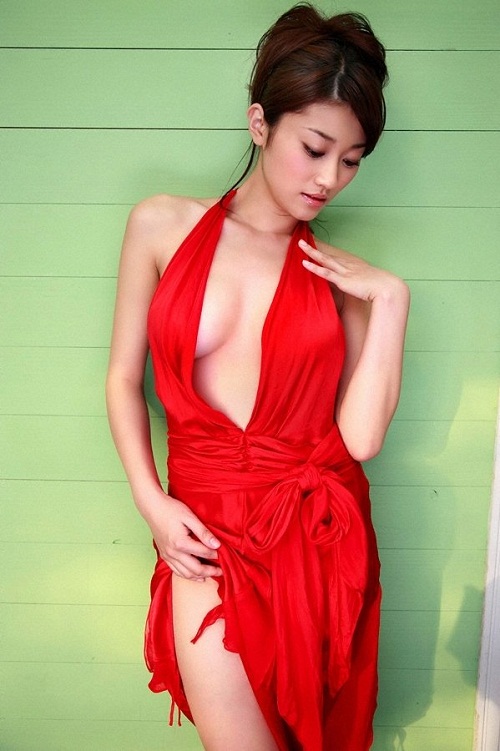 Two kinds of dresses that every woman should get: a little black dress and a little red one. Any order will do.
Red eyewear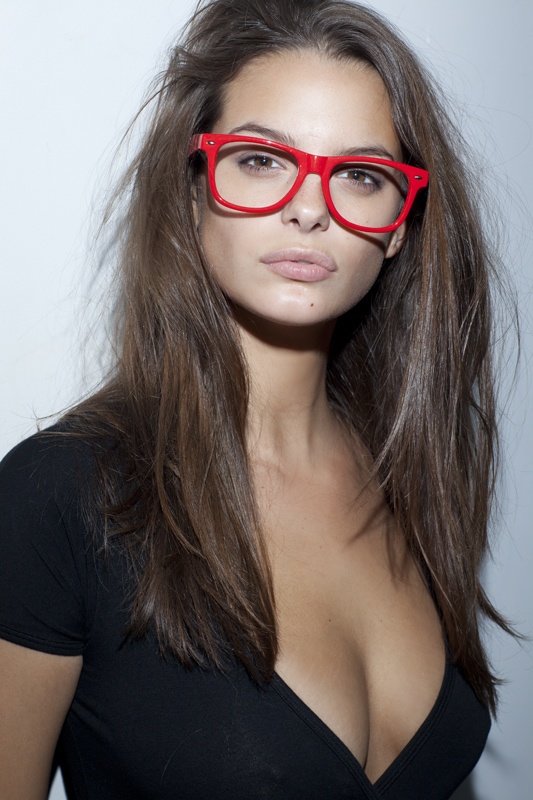 Did you recently find out that you need to wear glasses? If you've been putting off filling out your eyewear prescription because you're worried about how your glasses will make you look, clearly the word is "amazing" if you opt for some red frames.
Red lace dress

Whether it's a wedding, a dinner or a holiday event, you're going to look pretty and festive in a red lace dress like this one.
Red ankle strap heels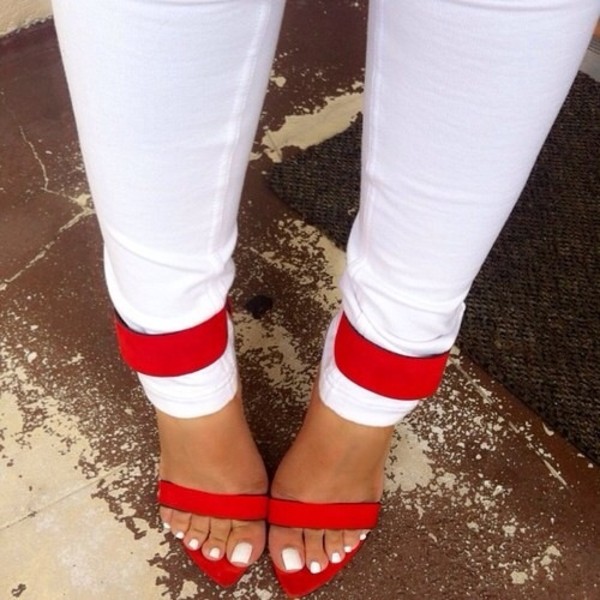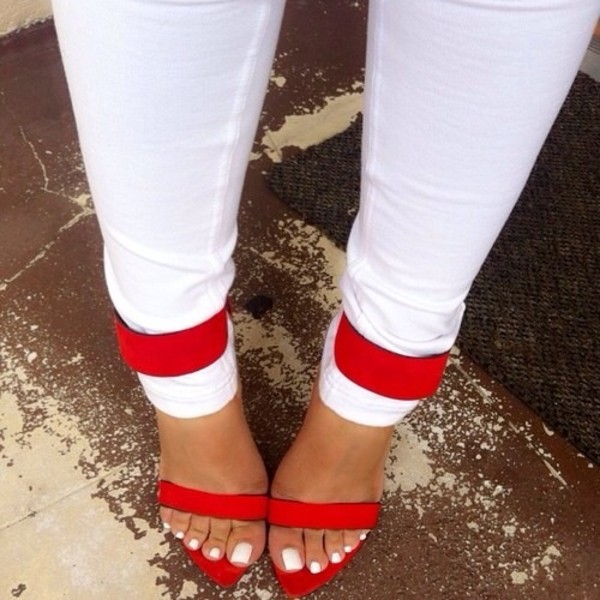 A nice pair of ankle strap heels will take any outfit to the next level. And if they're red? Out of this stratosphere!
Red jumpsuit

Do you have an occasion coming up where you want to dress up but you'd prefer to wear pants? How about a jumpsuit like this one? Just make sure that it's backless. (That really adds to the detailing of the jumpsuit.)
Red halter maxi dress
Sweet. That is the word that immediately comes to mind when it comes to a red halter maxi dress such as this one.
Red lingerie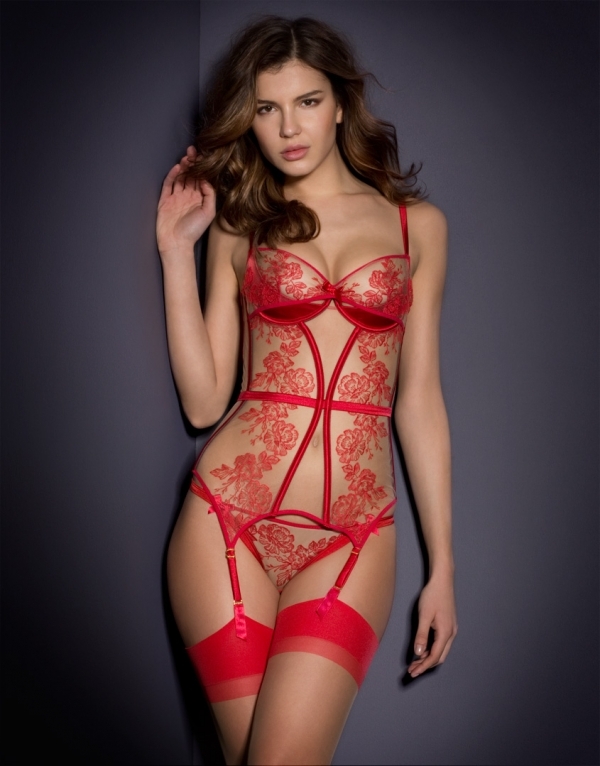 Your man will love and lust you in some red sheer lingerie like this. (Don't forget the red thigh-highs, please!)
Red leather (sweat) pants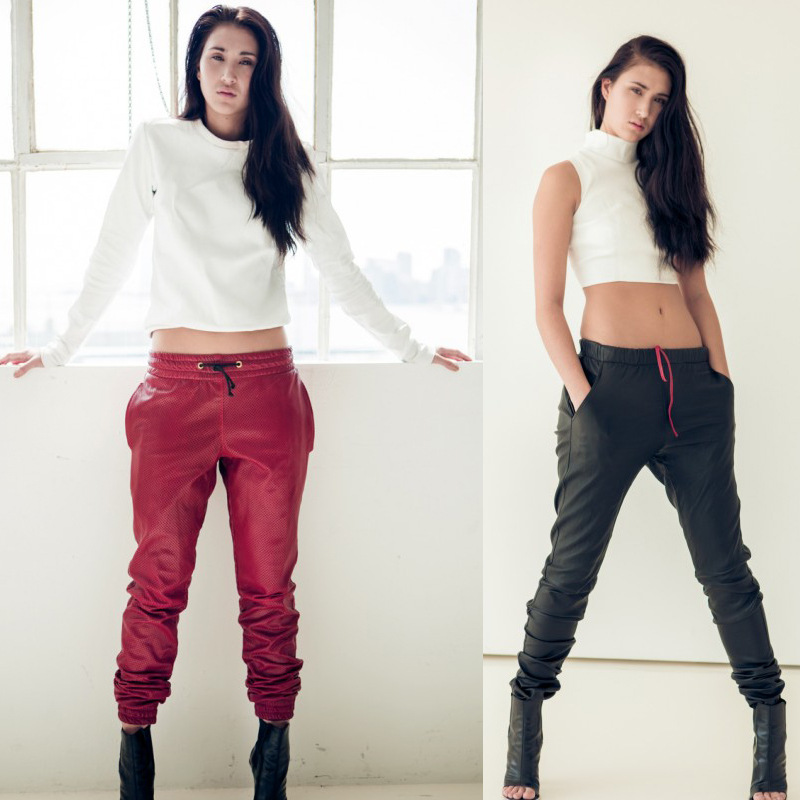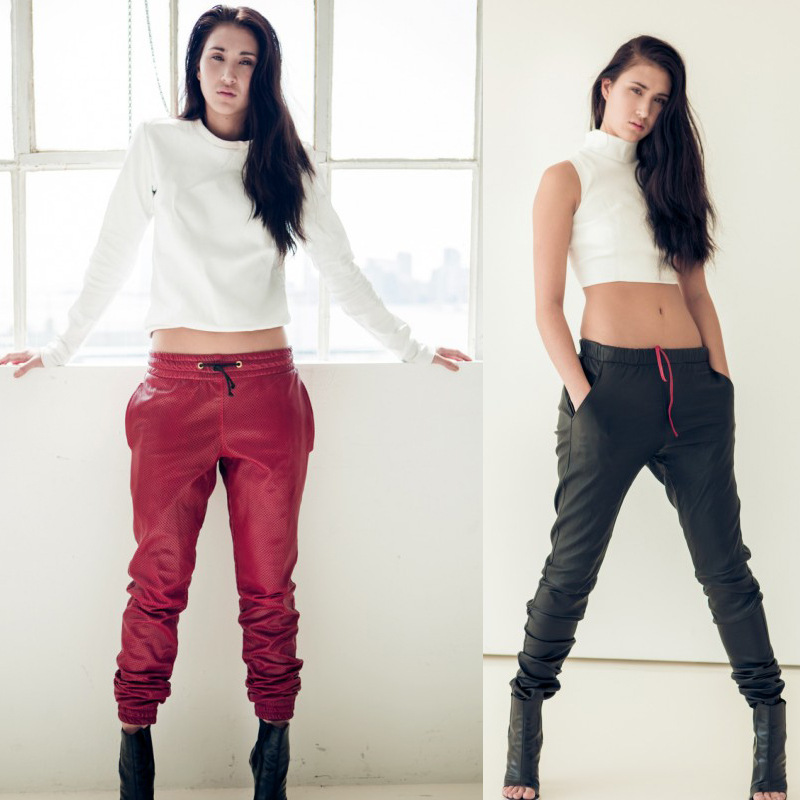 While we could've shown you some tight leather pants, we preferred these. They are unique, they look really comfortable and you can wear them in so many ways.
Red coat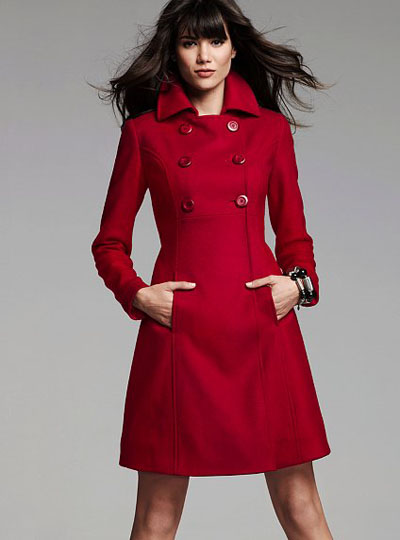 Off top, you might not think that you can look super hot in a coat. Yeah, take a second look at this picture and tell us if you still think that. Red can make any and everything look…so good.